From custom merchandise to beauty and health products, there are lots of product ideas to consider for your online store.
The idea of starting an online business is appealing for a number of reasons. For one, you can pursue your dream of reaching financial independence. Not having to work a full-time job is great because it gives you the freedom to do what you have always wanted.
Add the fact that you have money at your disposal, and the motivation becomes really high. The problem is, however, that many aspiring entrepreneurs struggle to come up with niche ideas. It feels like every single market is saturated.
Having said that, you can still find plenty of examples of when someone manages to create a successful online store from scratch. Ultimately, it is about your willingness to learn and adjust from the mistakes you make.
Sure, in an ideal world, you want to find a niche that has next to no competition to make things easier for yourself, but often, it is more about execution.
The purpose of this article is to give you some potential product ideas that you can build on by adding your own unique twist. The best you can do now is to start developing your store and learning.
You can also take a route of picking one of the available marketplaces rather than developing a website from scratch. For example, you could use Etsy and figure out what to sell on Etsy.
Finally, remember that even if your first attempt is not going to bring you riches, you can take that experience and be more confident with your future attempts.
---
Custom Merchandise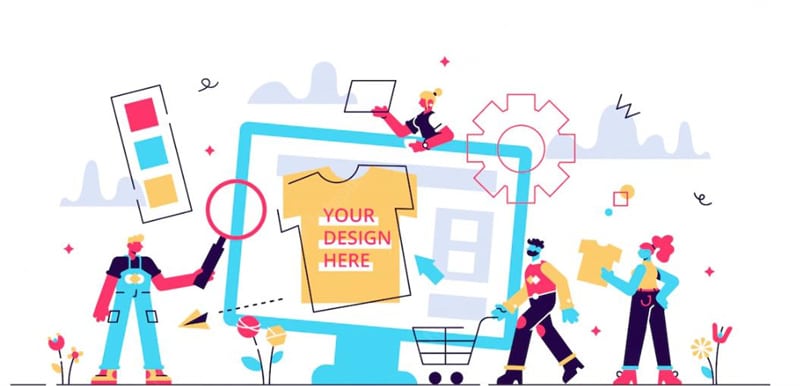 The market for custom merchandise is vast, so it is no surprise to see so many attempts at creating such a venture.
One of the benefits of operating in the custom merchandise niche is the fact that you can stand out thanks to unique designs. Businesses that have creative designers can create all kinds of product designs. Next, it comes down to whether you want to sell t-shirts or mugs, or other merchandise.
As a newcomer, you can work on learning the basics of print-on-demand. If you have no desire to become a graphic designer, do not discard the possibility either. Hiring a partner who is in charge of that business aspect can always be an option.
---
Drones
Drones are becoming more and more popular. It helps a lot when the prices of the device are dropping, which means accessibility.
The demand for drones is understandable. After all, they are more than just the tools used for photographers and film-makers.
You do not need to be a professional content creator. A casual use can be just as fun. And it actually is.
Finally, there is the competitive side of drone racing, which you can take advantage of as a potential online store owner. Other than the drones themselves, drone accessories also expand the options.
---
Handcrafted Goods
Accessories, jewelry, and other handcrafted goods are solid options, even if you have little experience with them.
This particular niche is about reaching out to various artists on social media and seeing whether they would be interested in striking a partnership with you. No crafters who can provide the goods means no business.
You can start slow by collaborating with a few artists early on to see how you fare. And if you manage to make sales, you can then look to expand by pitching your idea to more crafters. Successful sales will work as proof that you are doing things right, which should help persuade more artists to join your venture.
---
Smart Home Appliances
Smart home appliances have become a reality. Back in the day, you would see various gimmicks in science fiction media and dream of those gimmicks becoming a reality someday.
Well, the future is now, and you have a plethora of different appliances, ranging from thermostats to security systems.
This specific niche is on the list because it has potential for the foreseeable future. Relatively speaking, smart home appliances are still relatively new, and we can certainly expect to see new ideas (products) appearing. You can be one of the first to start selling these new products. And already having experience with the smart home appliance niche will give you an edge over those who would start from scratch.
---
Pet Products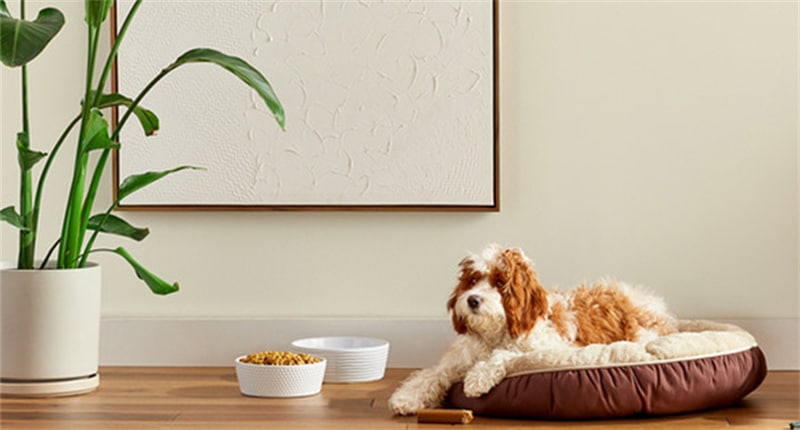 Pet products are an evergreen niche. Sure, when certain seasons come, such as winter, the demand for warm clothes increases. Generally, though, various accessories, training programs, and pet food are in demand throughout the year.
Operating in the pet product niche would be easier if you have pets of your own. Real-life experience would translate since you would be able to put yourself in the shoes of potential customers.
And even if you do not have personal experience, you can still make it, just like you would in another niche. Again, it is about pursuing the idea and learning. Any experience is a good experience in this case.
---
Beauty and Health Products
Beauty and health is another example of a niche that gains traction with each passing year. Whether it is because of social media or people's genuine interest in making themselves healthier and more attractive, the demand for products that can speed up the process is high.
Similar to handmade goods, this particular idea can be tricky to pull off, especially if you go for some relatively unknown manufacturers that have not made a name for themselves. The odds are that consumers might be on the fence about trying these products, which means that you will need to work extra hard to change their minds.
---
Conclusion
All in all, if you are looking for ways to make money online, an online store with the dropshipping business model as the go-to option is a good way to start even if you do not have any prior experience. If you're considering starting an online store with Shopify print on demand posters, there are countless product ideas to explore and consider to ensure your shop's success. You can check out Gelato website for more tips & guides.
At the end of the day, regardless of the method you pick, you will need to work hard. Just prepare to dedicate time to learn the basics and find the right niche. From there, it is up to you how much you are willing to invest and learn, though a bit of luck is always welcome.