Since its release, Apex Legends has been the best, and most played battle royale game. The game became even more popular after being introduced on steam and mobile devices. If you started playing Apex Legends or took some time off, you'll want to join the best Apex Legends Discord server. Let's look at the top 8 Apex Legends Discord servers that will significantly improve your experience with Apex Legends.
Its success is attributed to its unique and exciting characters, intriguing gameplay, great design, and fluid controls. Discord is an app that helps Apex Legends gamers chat, meet new friends and share ideas in real time. With a huge fanbase, you'll have many people to interact with on various Discord servers. The game has been attracting more and more players. Therefore, you'll have to join a Discord server with an extensive Apex Legends community and content.
---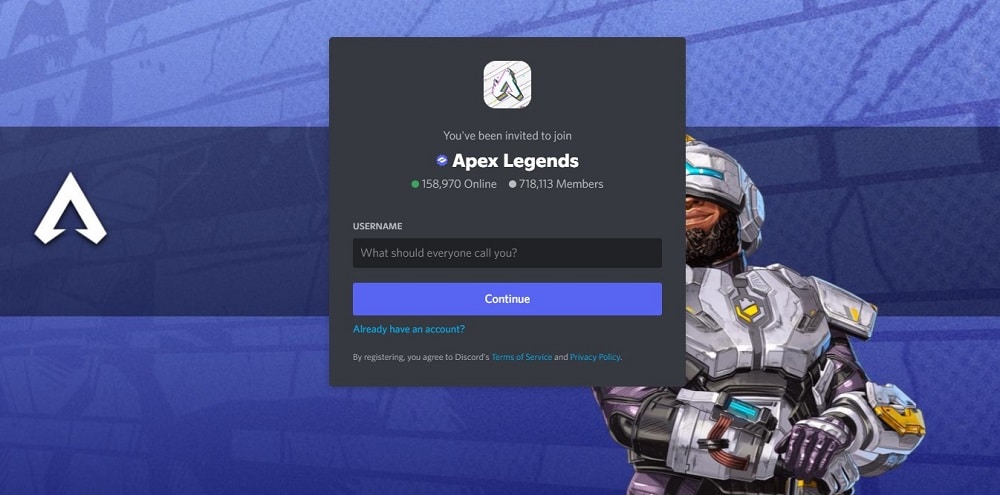 Developed by Respawn Entertainment, the official Apex Legends Discord server is the best source of information and news associated with the game. Whether you're looking for new game updates, new versions, or cheats, the official Apex Legends Discord server has everything you need. It is the most reliable Apex Legends Discord server, where you'll receive first-hand information from the developers and members of the community.
This free Discord server can help you master the game and learn the secrets of each level in the game. Therefore, if you're struggling with the game, this Discord server has many workarounds from different players. It is the best for team build-ups, new challenges and any player looking to venture into Apex Legends.
---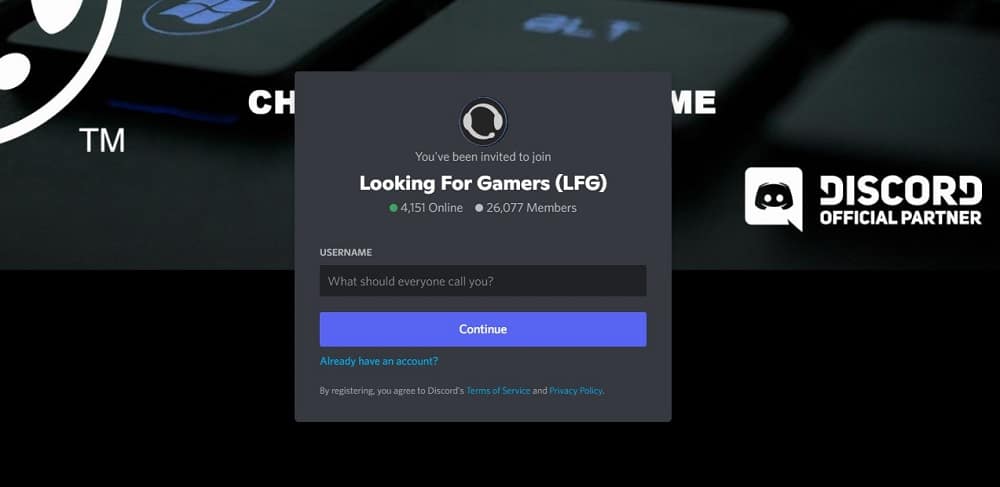 Another top Apex Legends Discord Servers mainly for players looking for a new duos partner is the LFG Global. This Discord server is also great for players who want to make a team of three. Having a vibrant Apex Legends community, you'll effortlessly find new teammates and players who match your skill level within this Discord server.
It also offers a wide range of content, skills, cheats, codes and hacks that can help you in the game. You can now strategize your gameplay and improve on the game. You can ask questions, answer other gamers or showcase your prowess in the game.
Technically, LFG Global features the latest updates and information on many games, including Apex Legends.
---
Apex Legend's popularity was mainly on the PC platform; however, some players also play the game on their consoles. Since the Apex Console Discord server caters for all players, it holds the largest Apex Legends community.
Players join forces at this server to share content, form new teams and learn secret passages, cheats and codes in the game. You'll have a community that will help you enhance your gaming skills and defeat your opponents easily. You can also show off your achievements, get more gaming partners and hold open discussions.
The Apex Console Discord servers are the right platform for console players who have difficulty finding a desirable community.
---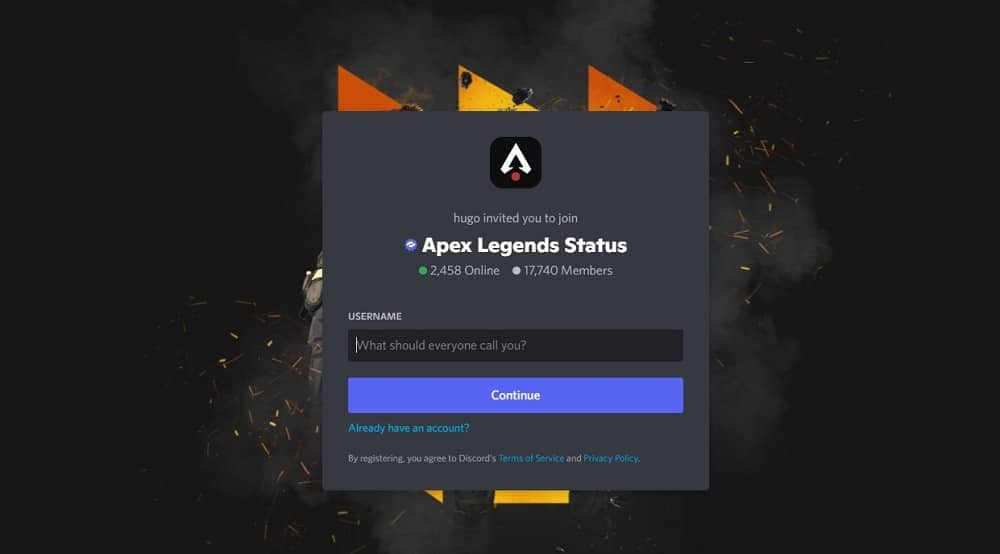 Despite its lack of community, Apex Legend Status is the perfect Discord server for regular players. You'll get detailed information and updates and help you solve various issues within the game, including connection issues. When your game is not working as expected, joining this channel will help you know whether the Apex Legends servers are down or not.
In addition, Apex Legends Status has occasional giveaways for its loyal followers. Due to the limited number of players on the server, discussions about the game will not be as long as on the other servers. However, you'll still get cheats and hacks that can help you conquer the different stages in the game.
---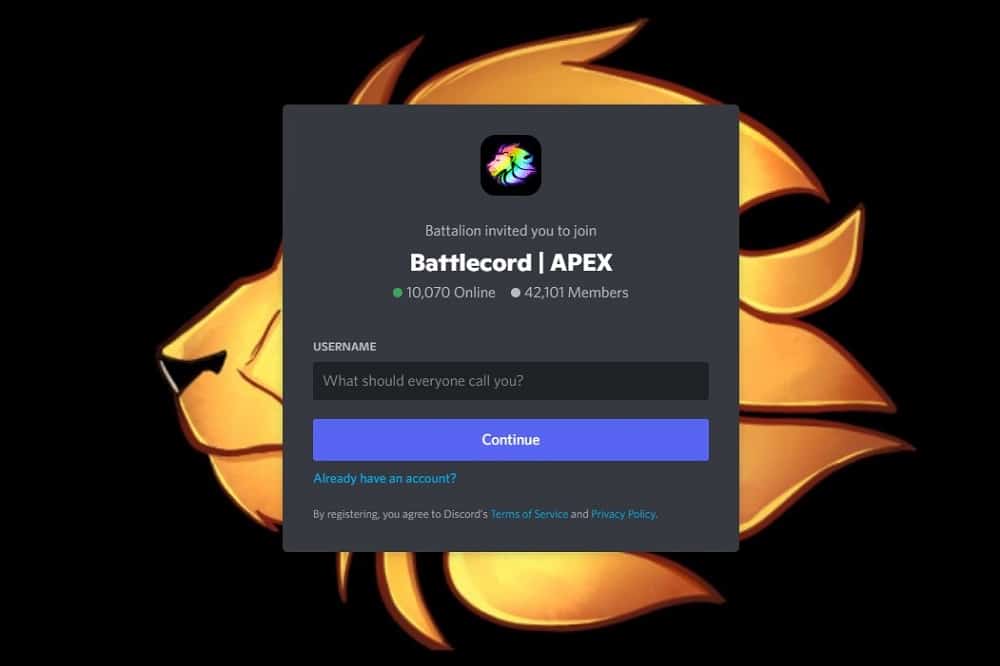 Battlecord is the perfect platform for die-hard Apex Legends players. You'll join players who are more than willing to climb the ranks and succeed in Apex Legends. Therefore, you can join this server if you would like to play competitively and interact with determined players. You'll get a better understanding of the game and learn how you can improve your gameplay with a competitive mindset.
The Battlecord Discord server offers new challenges, competitions and missions to its competitive community. Being a channel for determined players, you'll have a lot of information at your disposal to help you become an expert.
---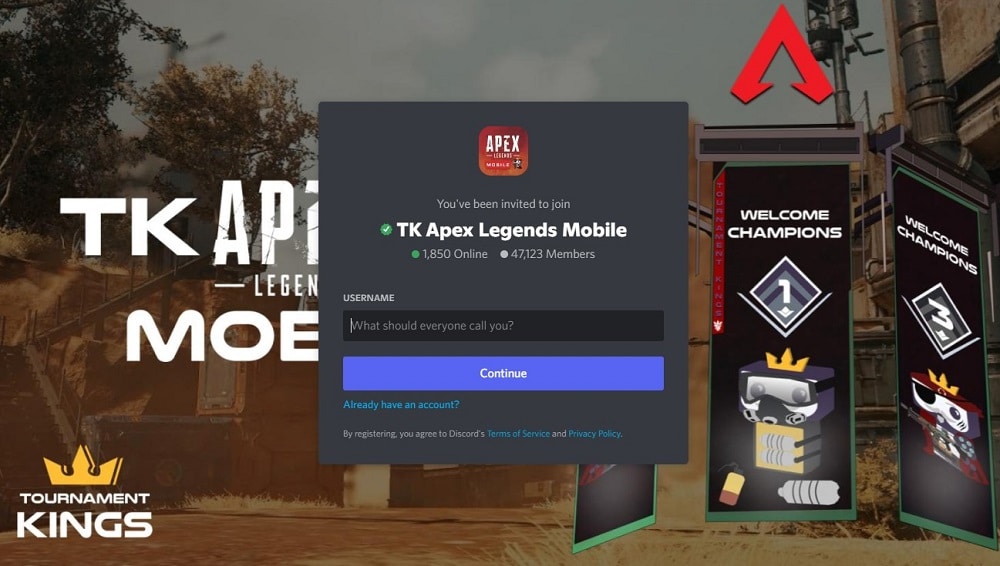 TK Apex Legends Mobile is the largest Discord server with the largest Discord community to provide you with up-to-date news regarding Apex Legends to mobile gamers. With the best battle royale game on mobile devices, this is the best Discord server with a whole community of mobile gamers ready to share knowledge, tactics and skills that you can use.
Even though it mainly focuses on mobile gamers, TX Apex Legends is also great for all players. You can search for others to play Apex Legends with or just talk about it. You'll meet competitive players who will help you step up your game. TX Apex Legends Mobile is a fun Discord server worth trying out.
---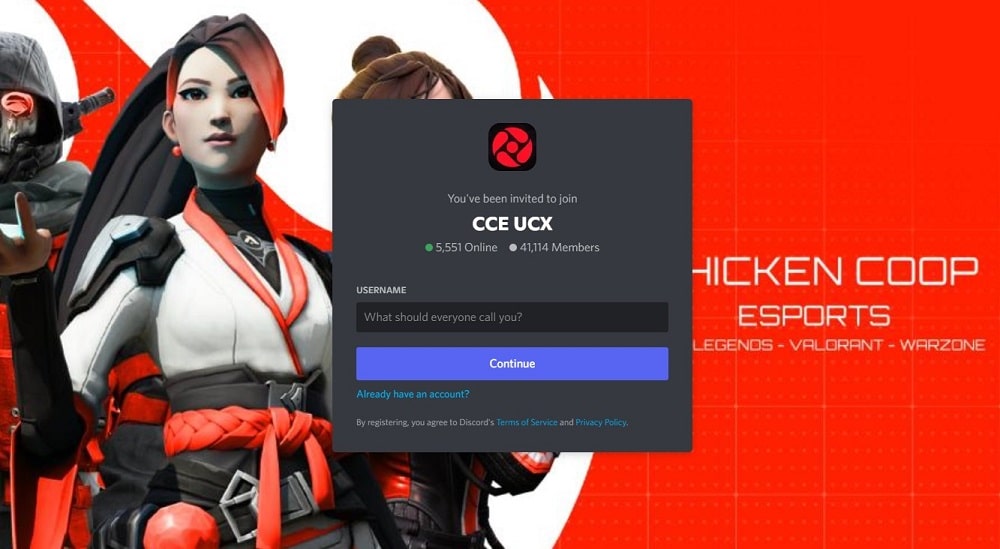 CCE UCX is another Discord server that caters to PC and console Apex Legends players. You'll discover various discussion channels covering various areas of the game. CCE UCX is also a great server if you're looking for new gaming friends. You'll find players and content that can help you improve your gaming skills.
You can also brag about your level of expertise in the game by sharing clips and screenshots of your achievements. Having an active community, CCE UCX has regular hosted tournaments and giveaways to win. You can level up and unlock new abilities by utilizing the hacks, game cheats and a wide range of content available on this server.
---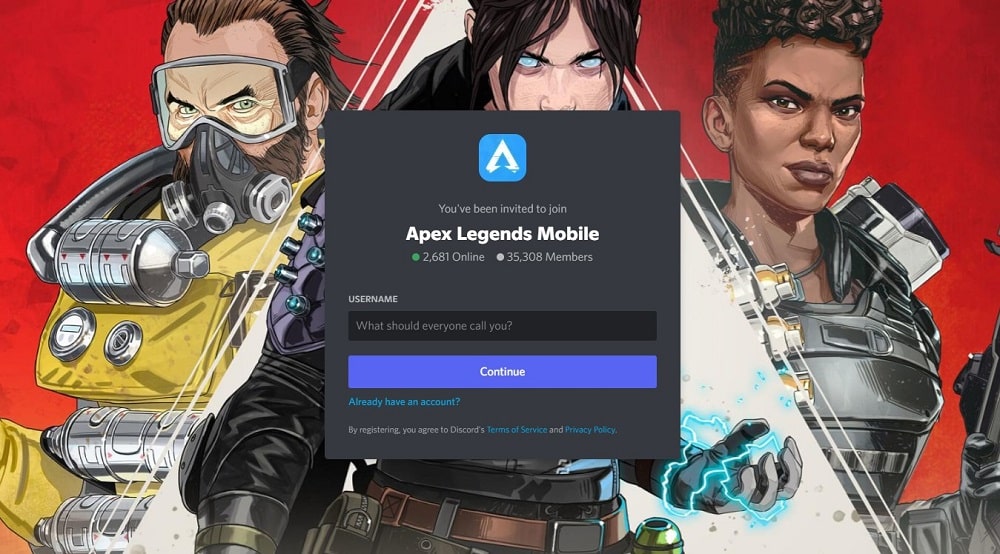 Apex Legends Mobile is another excellent Discord server for those who play Apex Legends on their mobile devices. Here you'll find an active community ready to chat and engage in discussions that can help you become a better Apex Legends player. You can also promote yourself by sharing your best in-game screenshots on the channel.
The Apex Legends Mobile server has giveaways and challenging tournaments that you can join to make the game more fun. This channel only allows players to share only safe and helpful information. This means that it won't take long before you find answers or relevant information that you've been looking for. Apex Legends Mobile is the best mobile discord server you can ever find.
---
FAQ
Q. How do I find people to play apex on Discord?
The best place to find apex Legend players is on Discord. Being a solo gamer can get boring at times. On the search bar, just search for "Apex legends" and you will get the right players on the discord servers.  
Another way is by contacting players you have interacted with before and enquire whether they are interested in Apex legend. Also, you can check Reddit or Reddit discord, through the discussions you may find valuable information. Alternatively, check the Disboard site to find players with similar interests. 
Q. How do I add Apex to Discord?
Discord allows you to manually add a game through the settings. While on Discord, navigate to the user settings and select the game activity option. 
Next, click on the "add a game to discord" option. This will allow you to add Apex legends to discord. It is as easy as that to add Apex to discord. 
Q. How do I join a Discord server?
To join a discord server, search for the specific discord community in the search box. However, you will first need to login to your account, click the plus icon, and select the option "add a server". When you find it, click "join a server". If you have an invite link, you can paste it and join. It's as easy as that.
Q. Can you get a virus from joining a Discord server?
Yes, you can get malware or virus on Discord. However, this is only possible if you click on suspicious links or run unknown programs through discord.
Therefore, when you join a discord server, just be careful not to click any links or run any programs you are not sure of. Also, if your user account gets hacked, consider informing Discord and even change your password. 
---
Conclusion
As an Apex Legends fan, you'll want to join the right Discord servers with the right content and community. Discord servers allow you to connect with players, share your thoughts and develop your gaming skills. If you're looking for the best Apex legends Discord servers, you can join any of the channels discussed above.
The Official Apex Legends Discord server is the best server known for its real-time updates. The other Discord servers are equally effective servers with all the information, updates and players to interact with.