Do you love playing video games and want to know the best gaming websites? This article has picked the 15 best gaming websites you should know about. With so many gaming sites available, it can be difficult for a gamer to find useful ones but don't worry. We've got you covered!
Get ready to level up your gaming experience with the ultimate list of the top 10 best gaming websites for 2023! From action-packed adventures to brain-teasing puzzles, our expert reviews and recommendations will help you find the perfect gaming site to satisfy your cravings. Join the ranks of passionate gamers and explore the endless possibilities of the online gaming world. Don't settle for average – choose the best gaming websites and game on like a pro.
---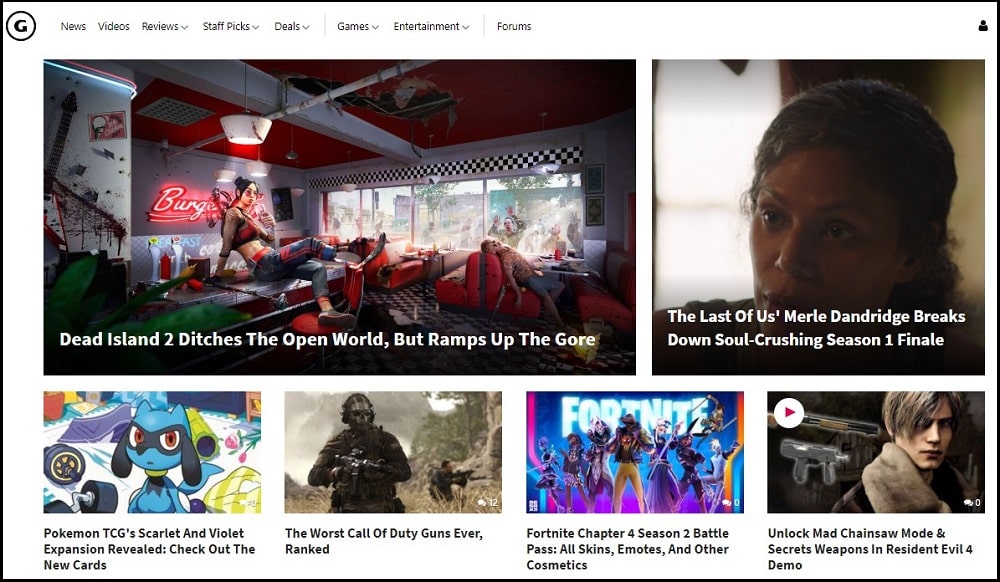 GameSpot is a well-known gaming website worth every gamer outside there to check out. You will find various popular and current gaming news, upcoming games, and recent reviews on its homepage. Moreover, you can also explore its video shows and forums to connect with other gamers online.
For gaming reviews, you can check the reviewer's summary, mainly at the end of the article. If you are looking for review information on any games, GameSpot is the best site to visit.
---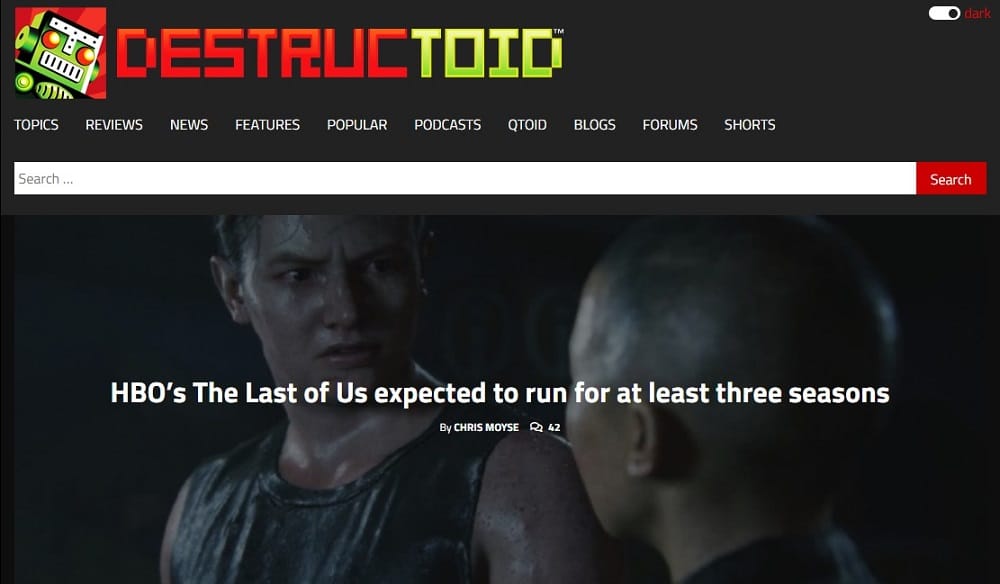 We have various gaming blogs with boring or repetitive content, but Destructoid stands out from other websites. Destructoid is a gaming website that covers news, blogs, podcasts, reviews, and features related to all games. Its uniqueness is how the writers often apply humor and personality to their writing.
Destructoid evaluates games across various platforms, including console, PC, mobile titles, and DLC. The reviews are straightforward, and any gamer can easily comprehend the Destructoid rating system.
---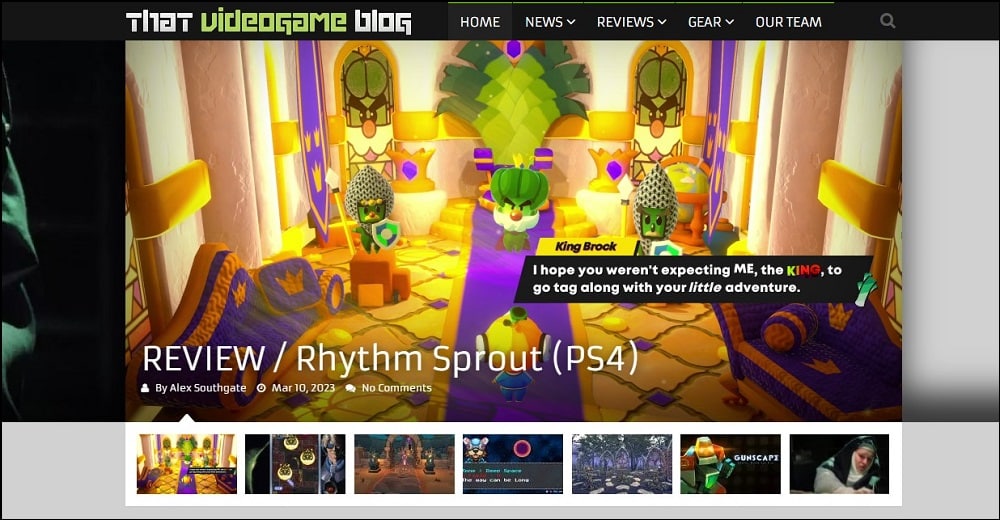 For gaming lovers, one of the popular gaming blogs that you must visit is ThatVideoGameBlog. This site offers a wealth of information and updates highly relevant to the gaming industry. The blog has an easy user interface design, making it user-friendly and easy to use. Thus, every person in Gaming should bookmark this website.
The reviews from this website include a rating system and a detailed analysis of the game's story, mechanism, and many more. This review makes any gamer to be satisfied with the information given.
---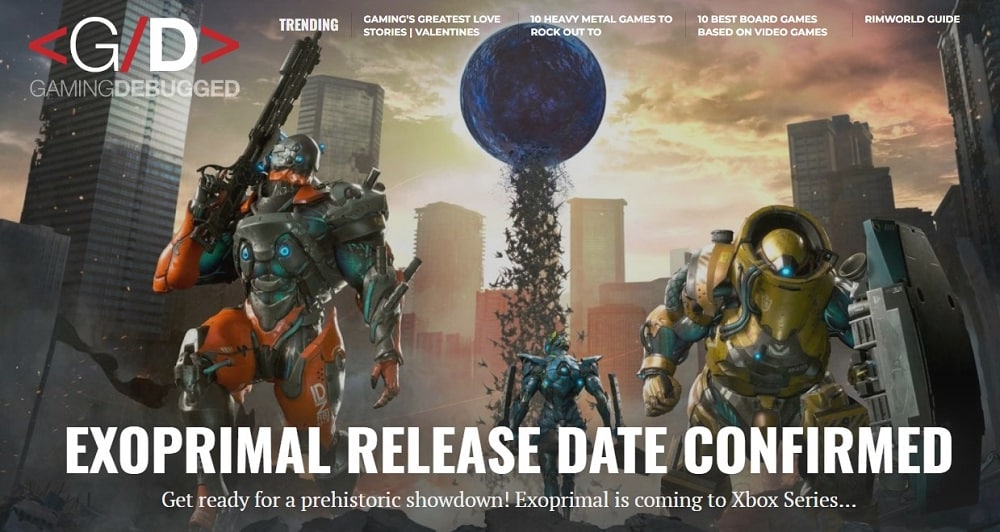 Are you a videographer, game developer, online player, or a beginner game designer and want a blog that you will make the most of it? Then Gaming Debugged, previously known as Debug Design, is one of the top blogs you can try. Ian Garstang, the owner of this website, is an amateur game designer and developer who makes games and creates graphics that other developers can use in their games.
The blog reviews the games, discusses what is happening in the games industry, and gives opinions on both Indie and AAA games.
---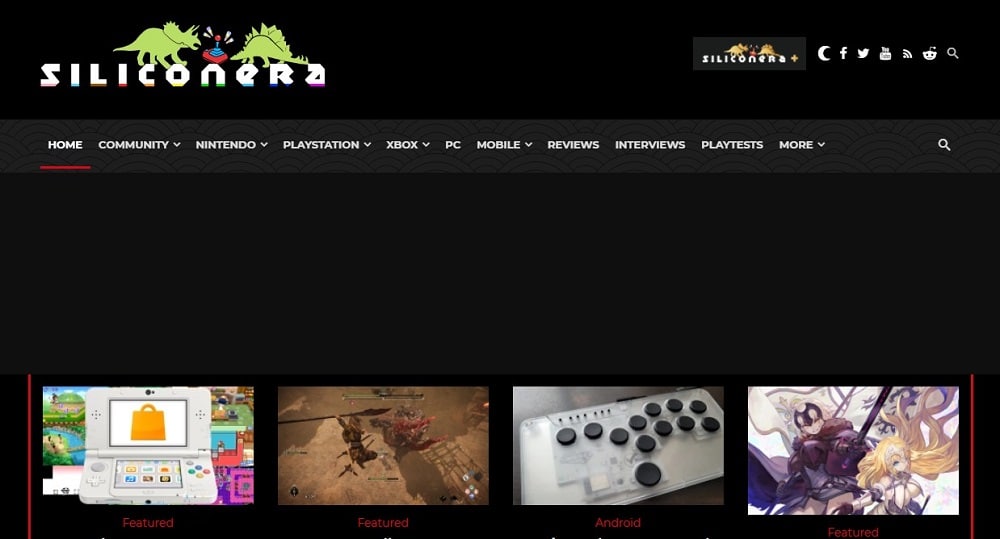 For those seeking a more profound understanding of the gaming industry, visit Siliconera. Their blogs offer a wealth of high-quality research and information. Despite the lengthy articles, the content is explained comprehensively and worth your time.
Siliconera is the website to visit since it provides international video game news and interviews that are not available elsewhere on the internet. They also offer original translations, ensuring you will be the first to hear the news.
---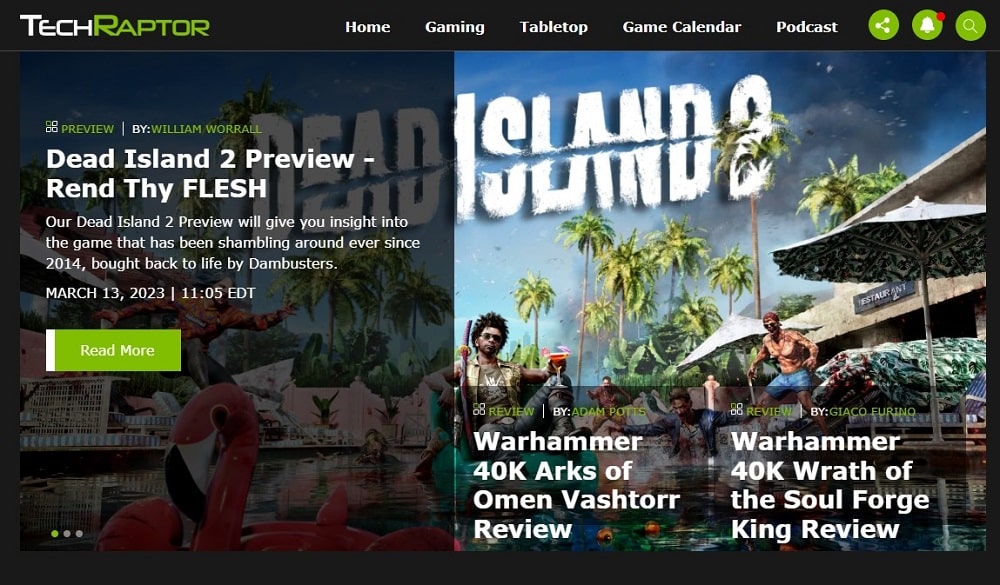 TechRaptor is a highly recommended gaming website that you can't miss on this list, and it's ideal for all gaming lovers. The site provides a vast range of game information, making it a must-visit site for a budding gamer. TechRaptor prioritizes high-quality content on news, guides, reviews, or features that will cover a lot of game insight.
The site also focuses on exciting games, both big and small, so that they can give the gamers the essential bits of those games.
---
Steam has always been the leading platform for digital Gaming. It has provided a platform where gaming friends can connect and offer new features for its users. Besides social interaction, the site also provides the convenience of buying digital games.
On their homepage, as a gamer, you can have an opportunity to browse the menu, such as new releases, specials games, free games, and By user tags. On the site, you can also browse by categories such as All Sports, Free To Play, Role-Playing, Strategy, and many more.
---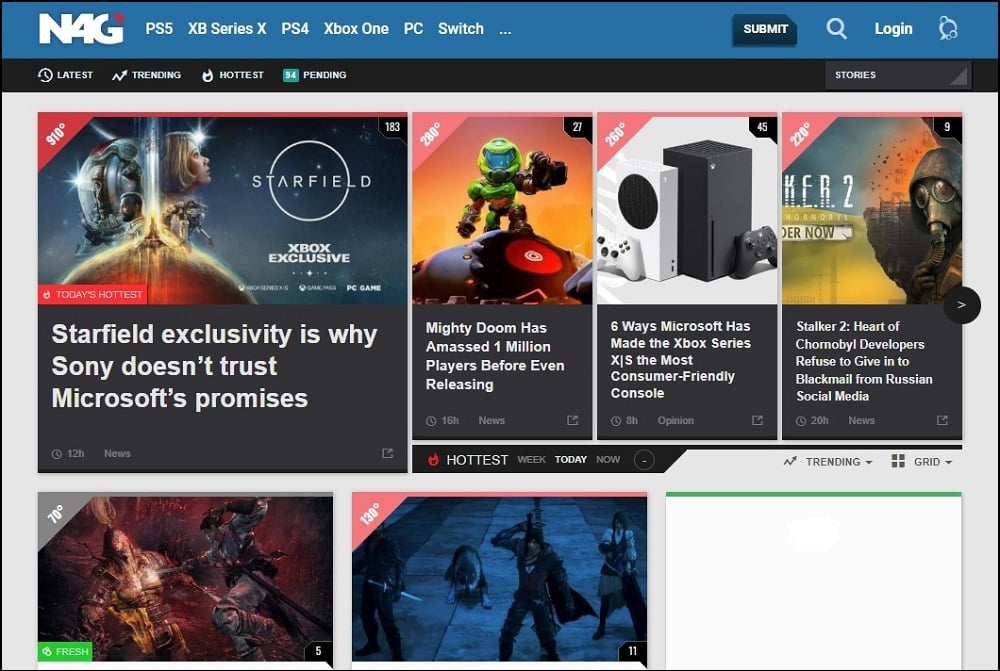 The gaming industry has many sites that generate an overwhelming amount of daily information that is so lengthy that it makes it difficult for gamers to keep reading. To avoid information overload, visit the N4G website and bookmark it. N4G offers the most relevant gaming information, which is up to-date in gaming news and updates.
N4G is an online community comprising gamers who share and discuss the most recent gaming news. The site is part of NewsBoiler, a social network covering current pop and culture trends.
---
Are you a passionate gamer? If you are, then follow the Giant Bomb. This website provides comprehensive resources that cater to all gaming needs and, more so, offers the option to browse their wiki using categories such as individuals, characters, platforms, and many more.
The site is popular since it offers news, reviews, podcasts, and video content from gaming journalists. One of the unique features of Giant Bomb is the community-driven content, which enables users to contribute content such as reviews and video content.
---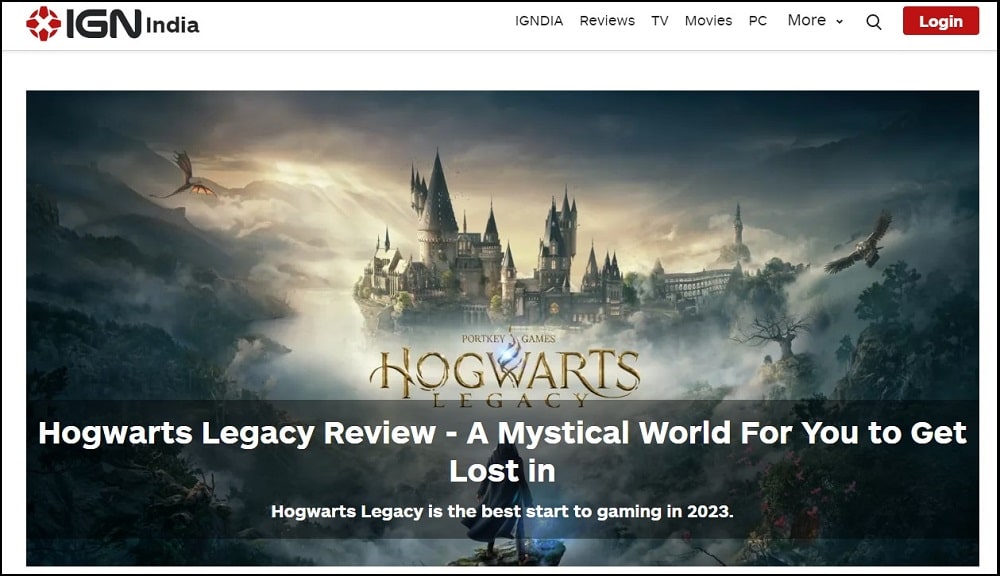 If you are a gamer searching for the best destination for all things concerning games, don't worry, IGN will get you covered. IGN has become a popular gaming website known for its comprehensive coverage of video game news, reviews, and features.
It covers a lot of gaming platforms, including PC, Consoles, and mobile Gaming, and has a vast community of gamers who participates in discussions and debates.
---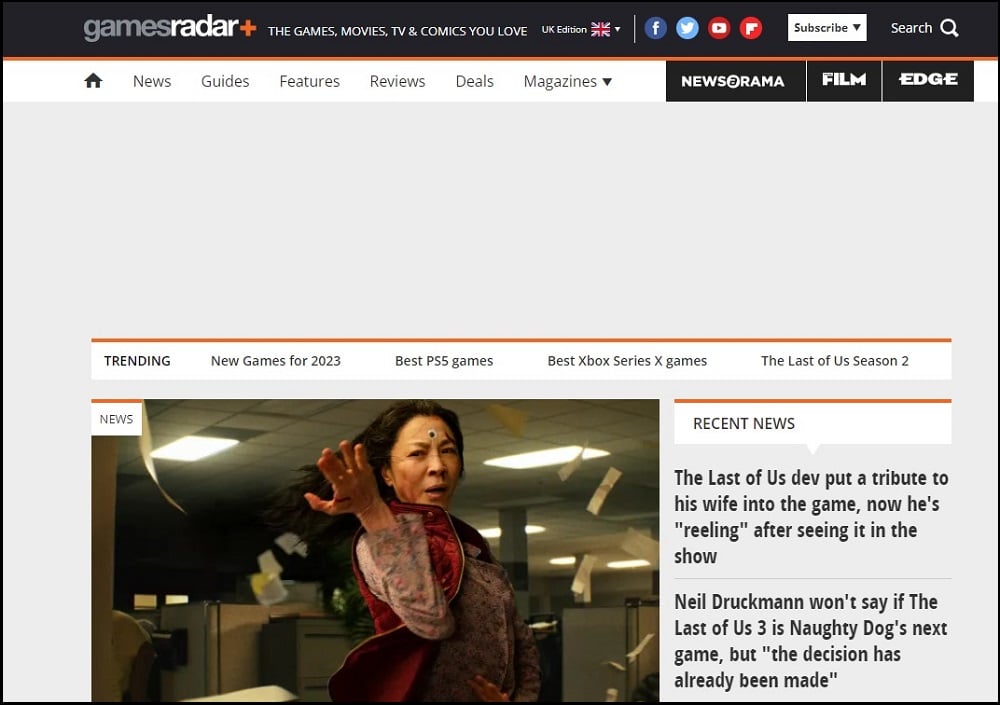 GamesRadar+ is a gaming website with a well-rounded selection of news, features, reviews, hands-on looks at new games, and many more. GamesRadar will sort you out if you need to peruse reviews and guides for games on any platform or be updated with the latest news and reviews.
Unlike other websites that review a high volume of games, GamesRadar takes a more measured approach to reviewing games. Most of its current reviews have focused primarily on hardware.
---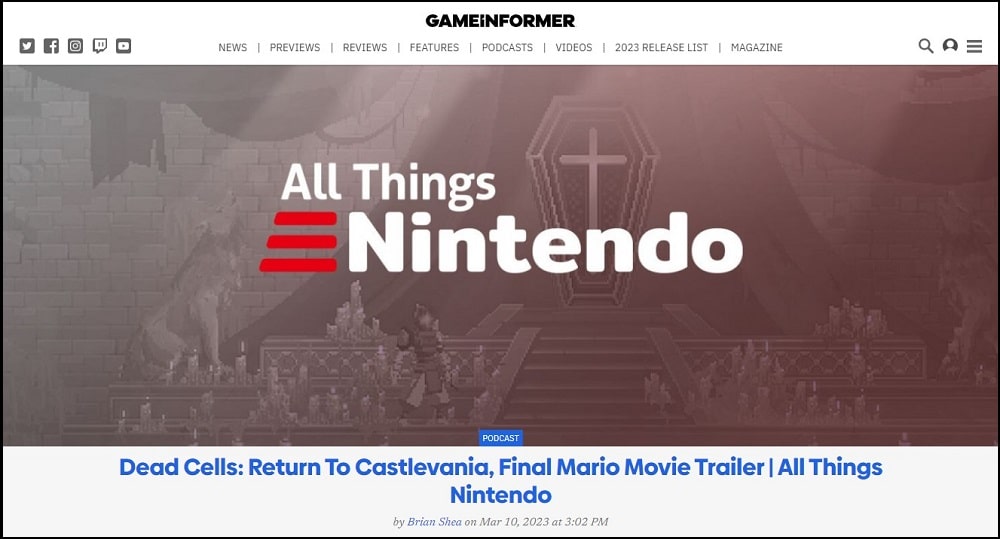 Game informer is a long-established video game magazine with a website dedicated to gaming content. You can get a broad range of content through the website, including previews of upcoming news, news, reviews, and features.
In contrast to other overwhelming gaming websites, Game informer provides good gaming coverage. One of its unique features is using numbered summaries for reviews which is different from other gaming sites. The content provided by the site is professional and of top-notch quality, because a team of experts in Gaming operates it.
---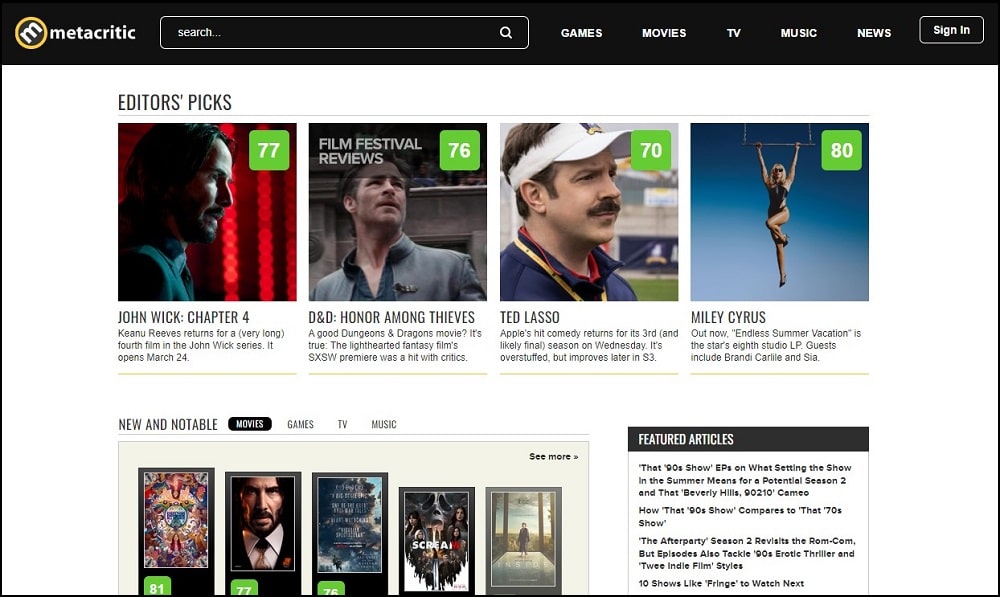 For those who prefer a quick verdict without going through detailed reviews, Metacritic is one of the best websites you can visit. The site doesn't review games independently but aggregates scores from multiple game review websites. It works similarly to how Rotten Tomatoes operates for movies.
Although a single score can always accurately reflect a game's quality, Metacritic can be a valuable tool for researching a game. But always note you can only rely on scores for games you need to analyze further.
---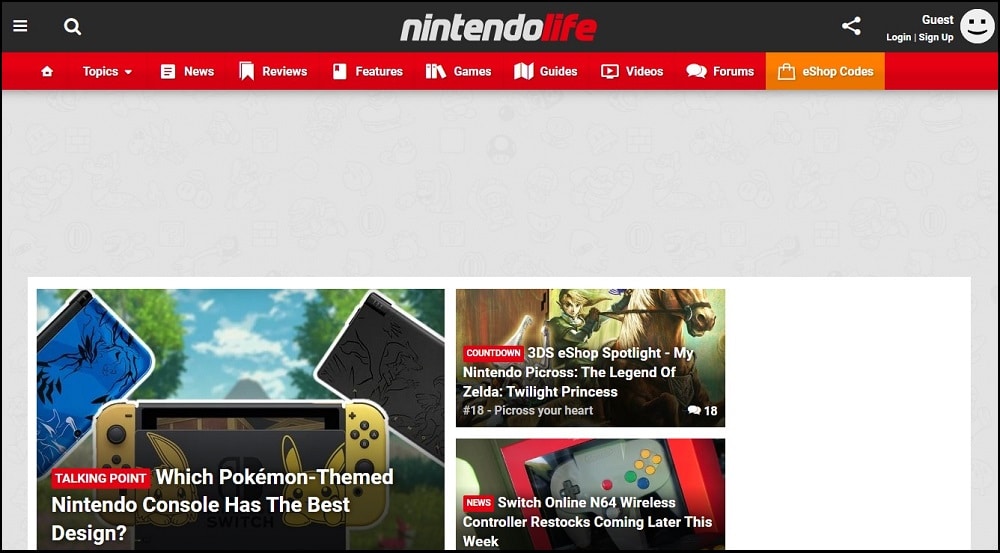 We have a gaming website for Nintendo fans that can cater to all game insights: Nintendo Life. Its focus covers everything related to Nintendo Switch, eShop, 3Ds, and other topics.
The website offers a range of content, main news, reviews, features, and original videos. The site provides guidelines for games as it offers assistance with popular games like identifying the type of weakness in Pokemon or spotting fake paintings in Animal crossing.
---
GameFAQs is not only a top place for game walkthroughs, but it also provides valuable user reviews of games. For instance, you can search for a game on the site and check the reviews tab; you will be able to see what others have thought of it.
Since users give these reviews rather than professional writers, they are not bound in any format. Instead, it provides an accurate picture of each reviewer's perspectives and priorities.
---
Conclusion
In the gaming industry, you will agree that it's a vast platform for many games, and the above websites are among the best gaming websites with incredible resources for gamers. Please take your time and explore each website as you look for content that suits your gaming interest and needs.