Music games create a leisure atmosphere by taking players to a fantasy world of thoughts. Therefore, get to enjoy soothing music while still tackling the pressures of video games.
If you love listening to music, you will love these best music games. The music games feature slow, dramatic, and soothing music. Therefore, you won't miss something that will excite you.
We all have different preferences, and at times, we may feel the urge to play music games that produce some certain form of noise. Some music games also teach you to play unique instruments like the guitar.
If that sounds interesting, why not try these music games? I bet you will enjoy playing the games. You can either play alone or with friends. The choice is yours, do what sounds exciting.
---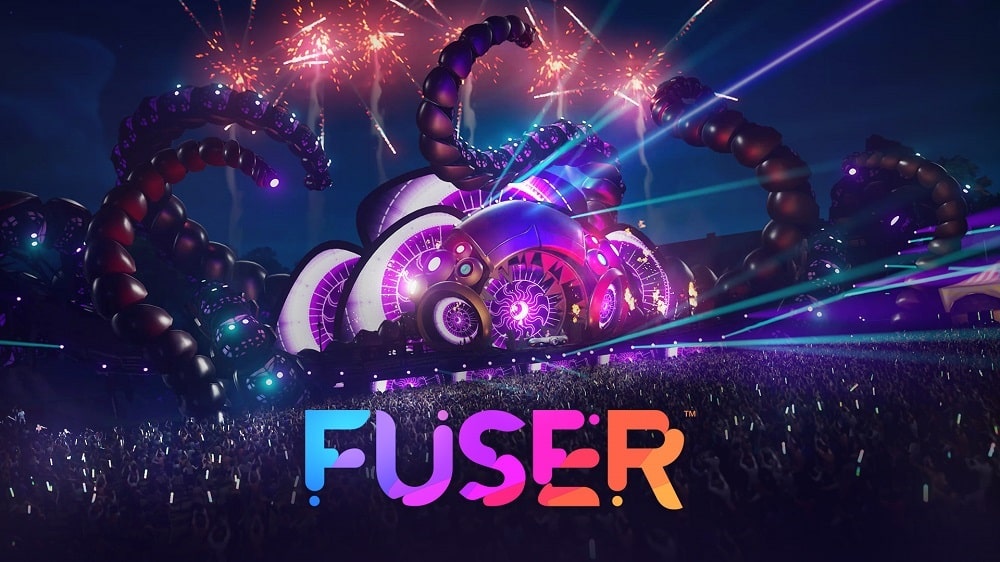 If you enjoy controlling music, then Fuser is for you. You play as a DJ to craft sounds, collaborate with friends, and get to control a stage show with more than 250 participants.
Fuser gives you a chance to share your favorite sounds with the world. Also, get an opportunity to complete challenges, and unlock skills and instruments that work your way up the expert levels. You can explore, discover and create countless mixes like vocals, beats, hip-hop, rap, rock, and county music. So, what are you waiting for?
Also, get a chance to customize your look, hair, clothes, makeup, and tattoos. You can use gained diamonds to customize your DJ character, tracks, loop packs, and instruments.
---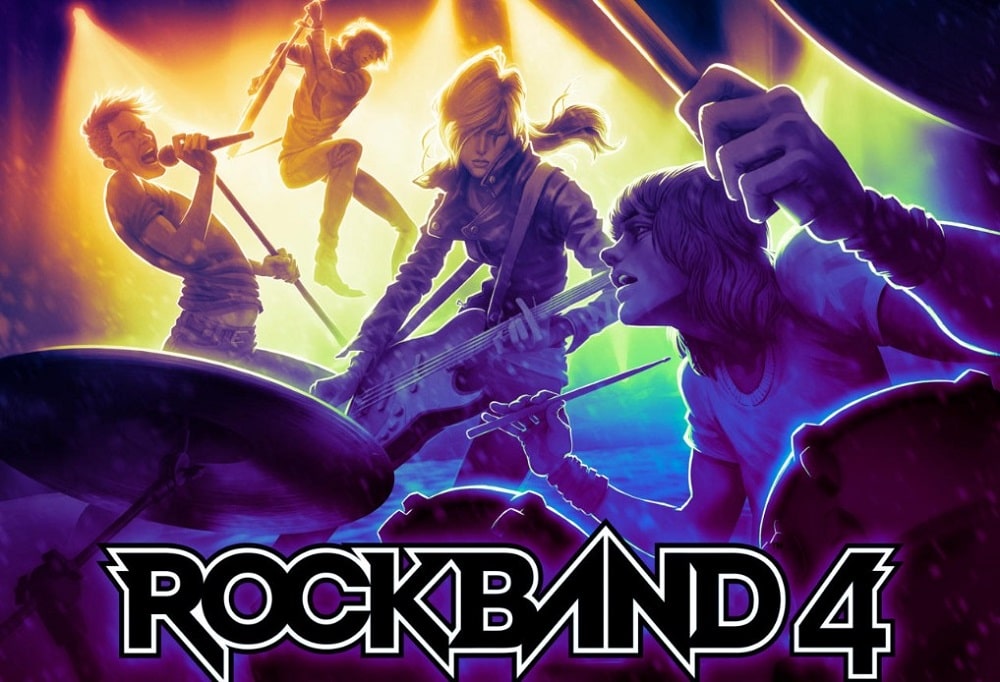 If you are into rock music, this is the game for you. Rock Band 4 is the best party game in the world. You get a chance to play with friends online and join a crew to compete in online music challenges in the rival mode.
Rock band 4 gives you a chance to perform your way in a rock documentary and access to 120 free songs, shop items, and future updates. Luckily, you get a chance to play in a band. It would help if you didn't miss out.
---
The cadence of Hyrule is another rhythmical action-adventure game. You have the option to play as the character Link or Princess Zelda. The mission is the same, to save Hyrule.
Strive to move, attack, and defend your enemies & boss. Therefore, to prosper, try to equip yourself with items, spells, and moments. Will you manage to tackle and survive? Try and strategize to move up the levels.
---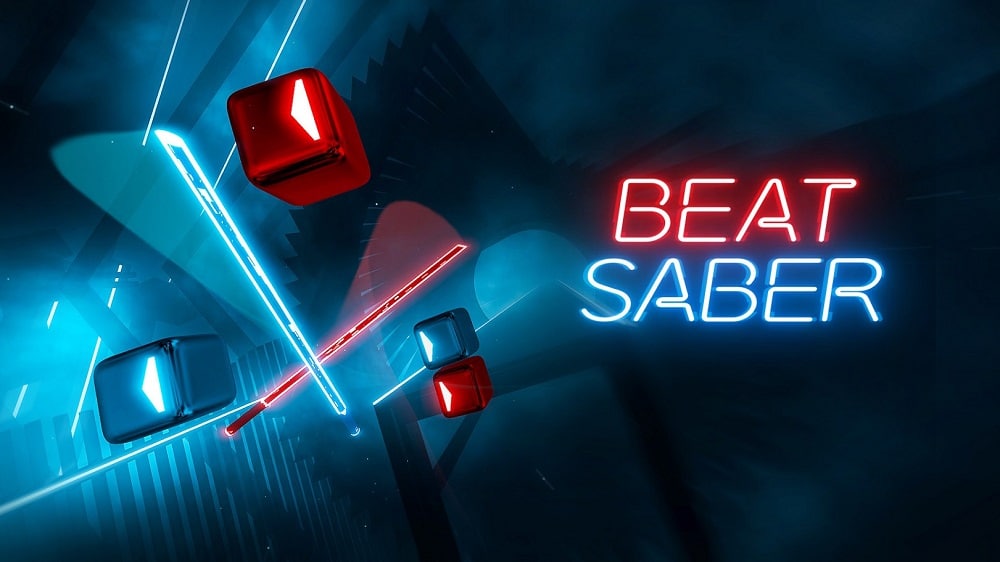 If you love rhythmical experiences, then Beat Saber is for you. You will need to maneuver around the music beats to progress and use the available sabers to slash the music beats.
Each of the beats provides a direction on what to do. You can also challenge your friends and opponents around the world. Additionally, you can use a pair of weapons to slice blocks to the music beat. It is unique as it offers a virtual reality experience.
---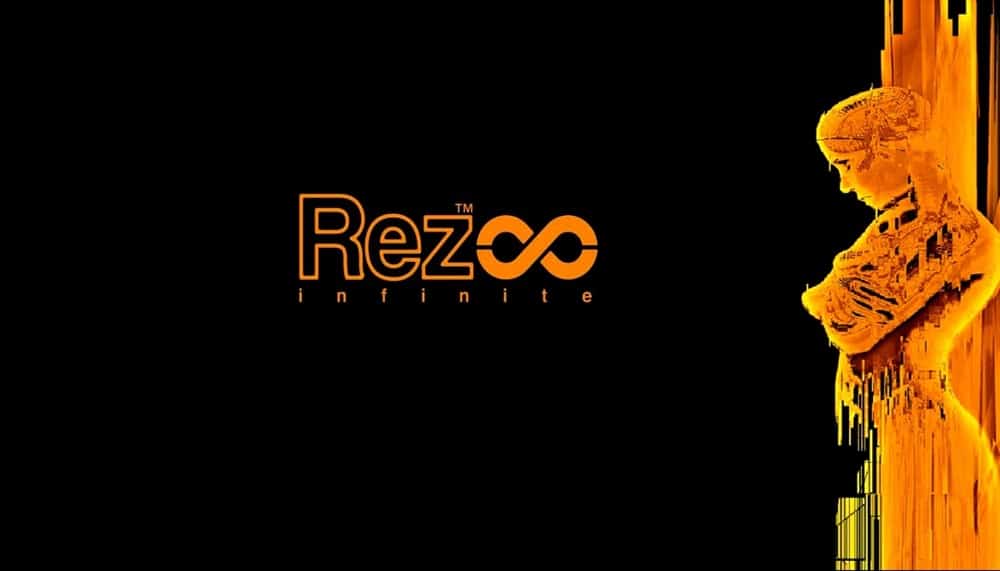 On Rez Infinite, you can either choose to play in desktop mode or Virtual Reality. You can defeat enemies and bosses using unique colors and music that blend with Rez's techno soundtrack.
You can modify the visuals to look the way you prefer. It offers great flexibility to ensure you enjoy the game. If you are into techno music, don't miss out on the game!
---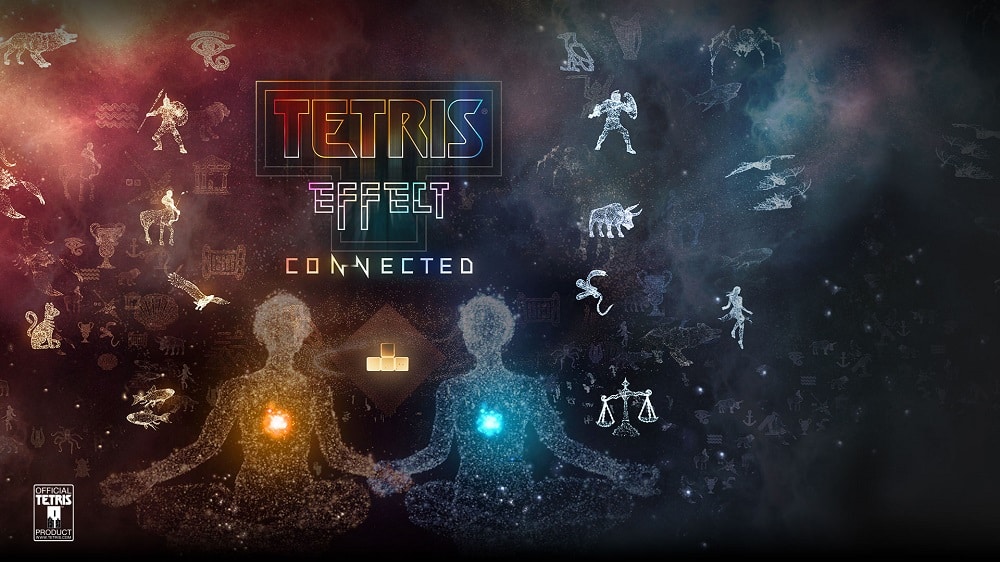 Tetris Effect is an incredible, addictive, unique, and breathtaking reinvention of the puzzles game of all time. It offers different single-player stages and game modes that allow you to play as a coop or multiplayer.
It offers different music, award-winning soundtracks, backgrounds, and other effects. Your role in the game is to get into the field to create complete lines that are cleared from the field later on. However, through the zone mechanic, you can stop time and finish 4 lines at a time. It is a fully-featured multiplayer cross-platform game that will amaze you.
---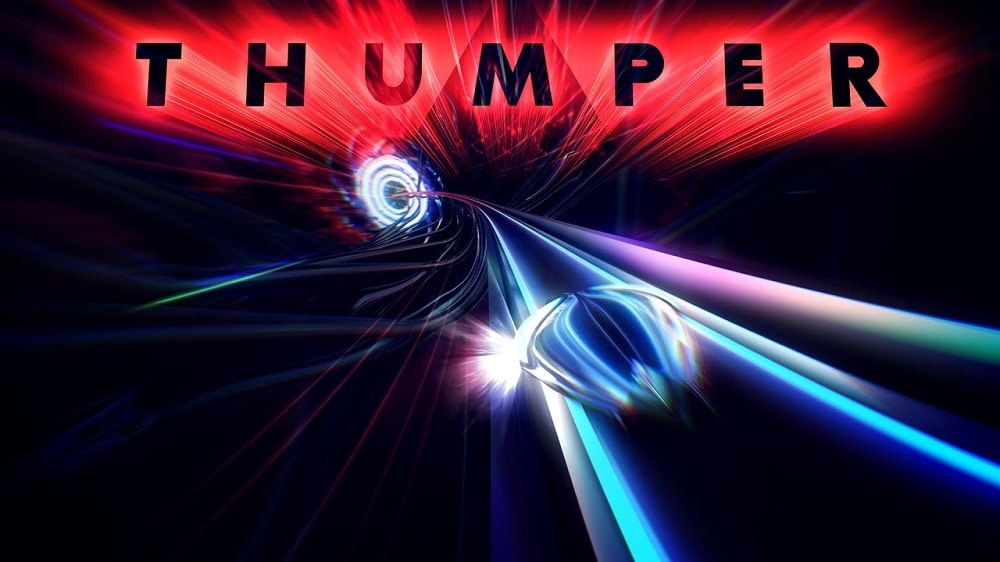 Thumper is a game based on rhythmical violence. In the game, you are a space beetle meant to battle with a giant. You need to gain courage and destroy any obstacles that come your way.
It features nine levels of rhythm, simple controls, visuals, and enjoyable soundtracks. The game uses the anxiety-inducing nature of a rhythm game to make you feel like the song wants to kill you.
---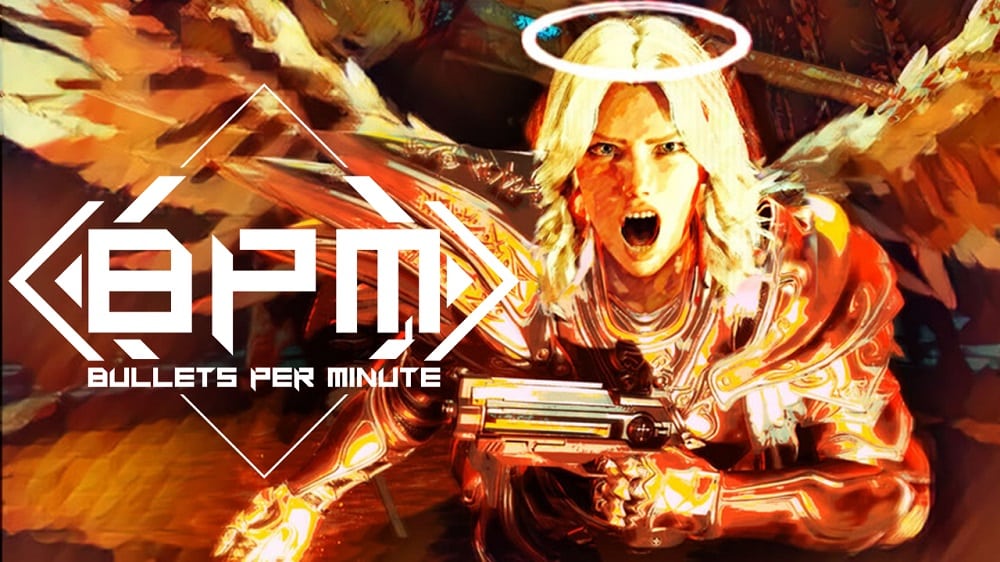 In the Bullets per minute game, actions are controlled by the music beats. The game is interesting, exciting, fast, and rhythmic. The controls are precious in ensuring you succeed in the game.
How well can you tackle in the game? Try to outsmart your enemies by creating weapons, mastering your abilities, and finding new items to use. There are 7 bosses that you will need to battle first before you get the chance to meet the final boss.
You also have a chance to choose from 10 different characters and use some weapons and abilities to alter the way you play the game.
---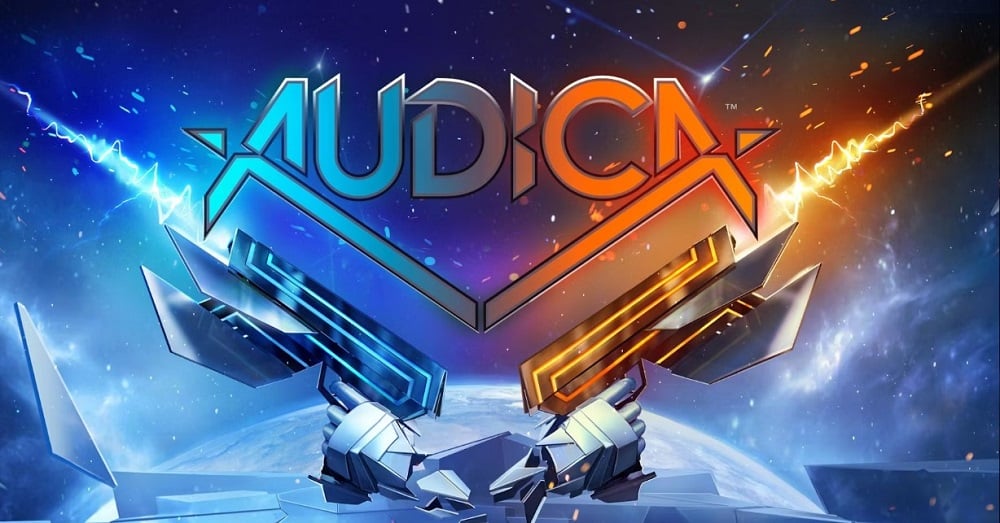 Audica is a unique Virtual Reality rhythmical shooting game. Thereby, get to shoot the targets based on the soundtracks from well-known artists.
With good timing and accuracy, you will have a great score that will rank you higher on the leaderboards. How well will you shoot and smash the targets?
---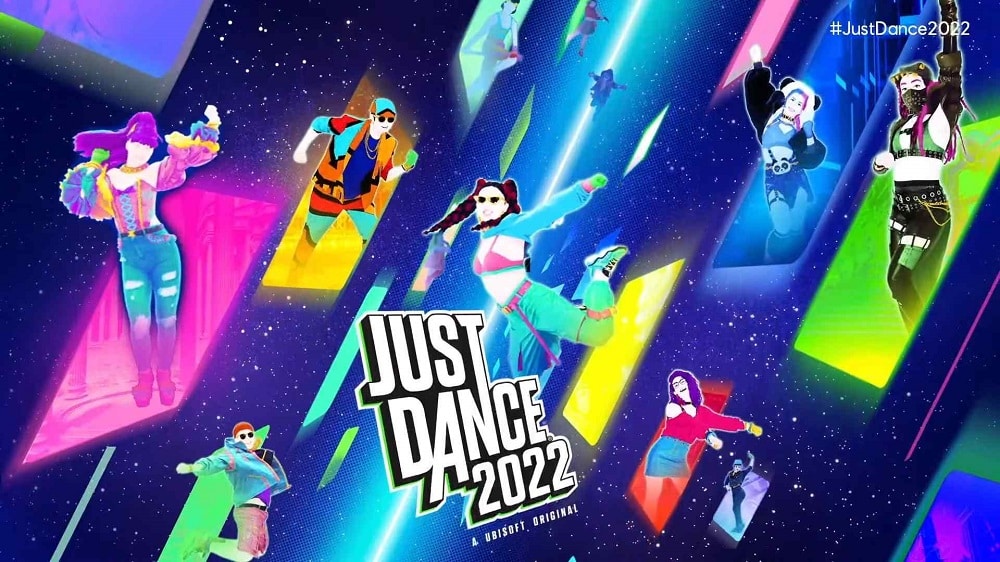 Just Dance 2022 is the perfect game to play with family and friends. It has excellent music tracks, popular hits, and classics. You can team up with your friends in the coop mode and show your best dance moves. Therefore, it will be your time to shine.
Additionally, you can create your routine with the sweat mode and track the calories burnt and time spent dancing. The game has over 700 + music tracks. You will enjoy the game.
---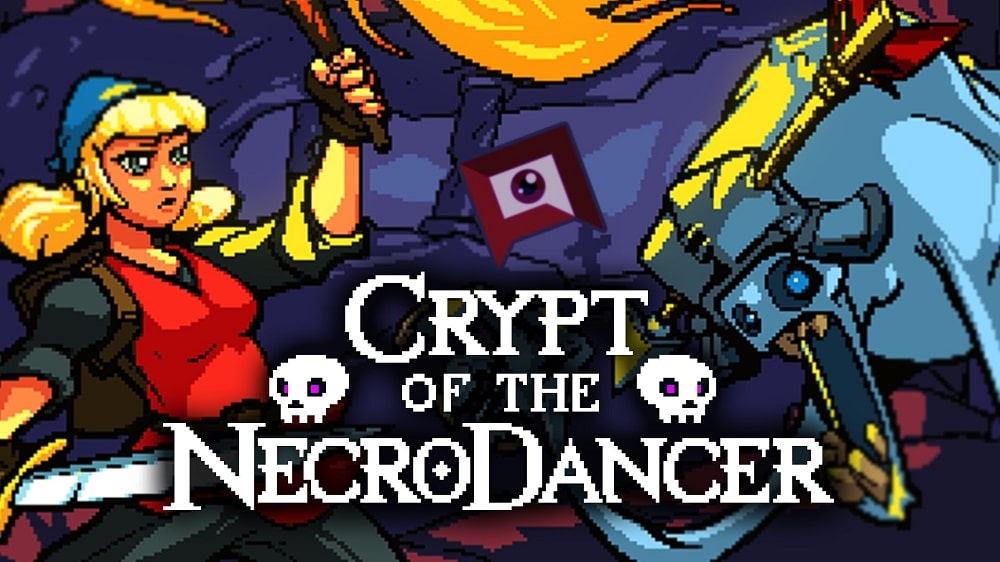 Crypt of the Necrodancer is a rogue-like rhythm game in which you get to compete with zombies, skeletons, and dragons through dancing. How much better can it get?  On Crypt of the necromancer, you can choose music from the 40 original soundtracks or your device's music.
You can also reach greater height as you disco down the crypt. Each character comes with a unique challenge. Therefore, you will enjoy every bit of the game.
---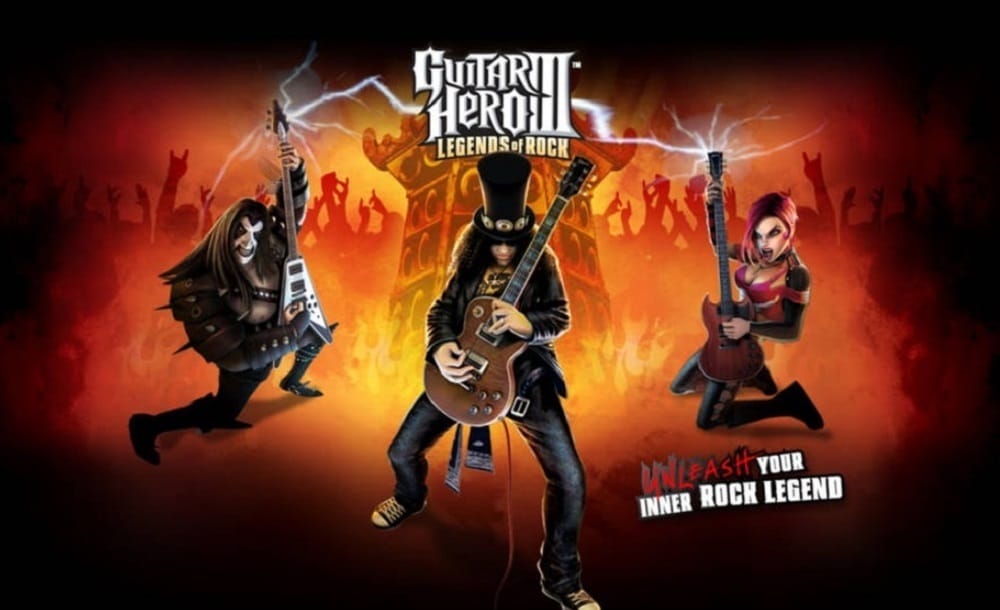 Legends of Rock is an exciting music game that you will enjoy. In the game, you need to hit the music notes right to maintain performance and get more points.
When you miss a note, the performance meter will drop. When it drops too much, you fail the song. Therefore, strive to maintain your performance. Additionally, you get five gold stars when you complete a song.
---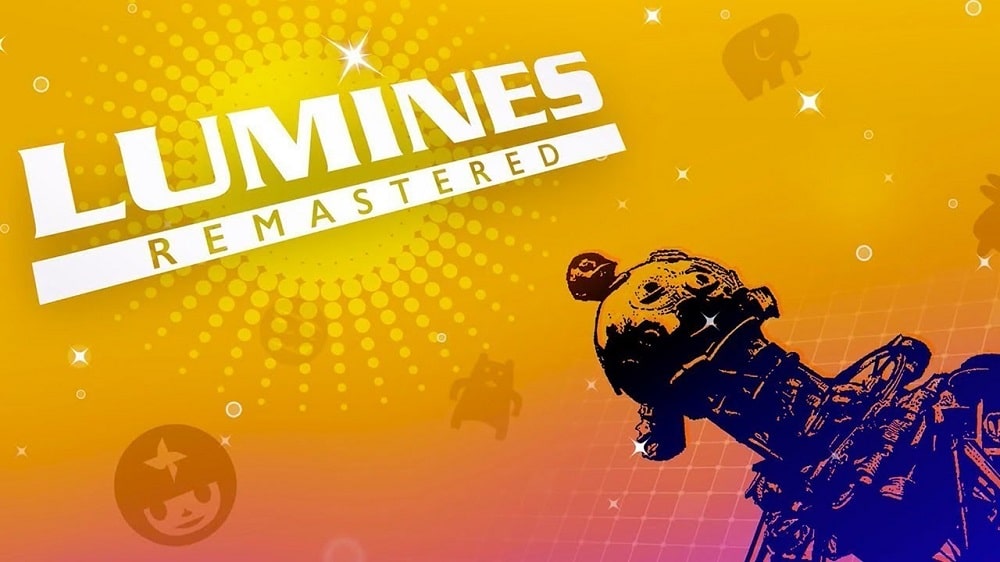 The Remastered game is part of the puzzle genre. It uses the dynamic of fusing the power of light and sounds. In the game, get a chance to play with over 40 different skins in unique environments and challenges.
If you have faster tempos, it will be hard to have song combinations, but with slower songs, it will lead to unclear stacks. Therefore, strike a balance to reach the right level.
---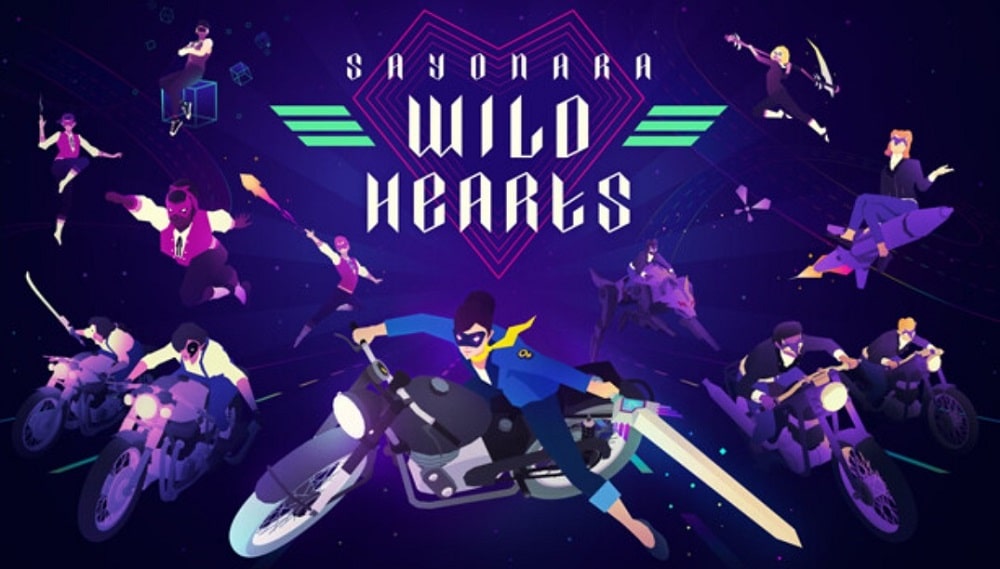 Sayonara Wild Hearts is an arcade game based on riding motorbikes & skateboards, dancing, laser shooting, and breaking hearts. Trouble starts when a young woman's heart breaks and the universe trembles.
One day, she dreams of a beautiful butterfly that directs her to the sky. She then meets another form of herself, "fool", a masked biker. Will this help you bring harmony to the world?
---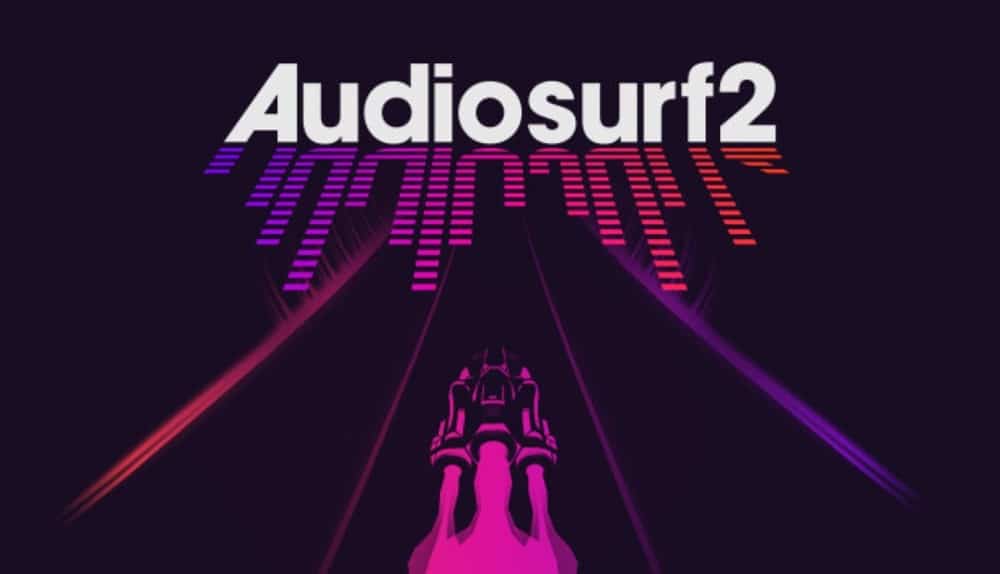 Audiosurf features a lot of music visualizations that create experiences. Your song choice will have an impact on the kind of ride you will have. It is easy to navigate the game to search for music, which is the core.
In the mono mode, your timing is important – to capture intense music moments for more scores. There is also the ninja mode. Choose what sounds interesting to you.
---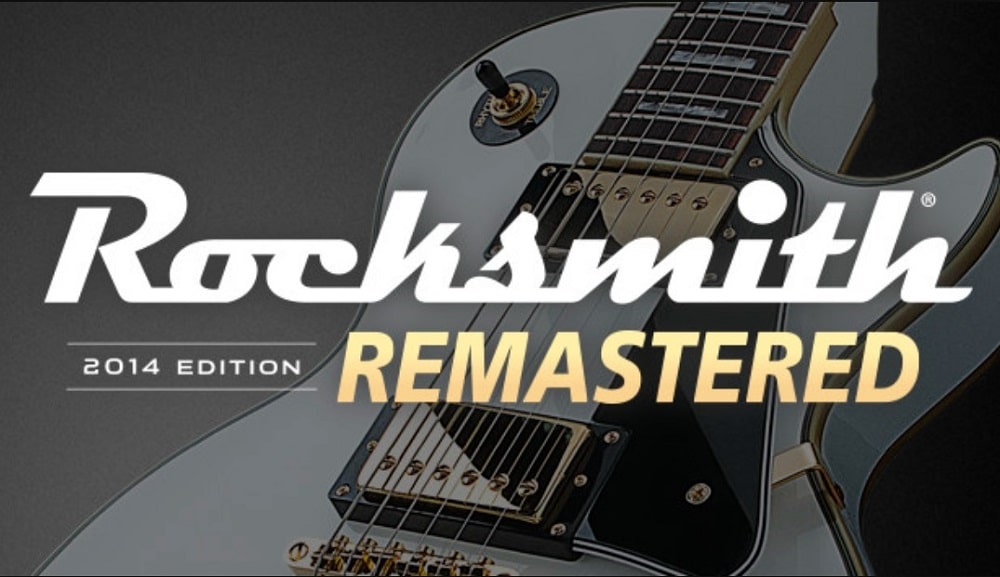 Do you know how to play the guitar? This Rocksmith 2014 Remastered game gives you the chance to join 3 million people and learn how to play the guitar. Get to know everything from single notes to chords and other techniques.
You will learn fast because it adapts to your skill level. Therefore, you won't get an experienced player challenge, while you are still a beginner. It is a music skills-building game that allows players to learn how to use a guitar or bass.
---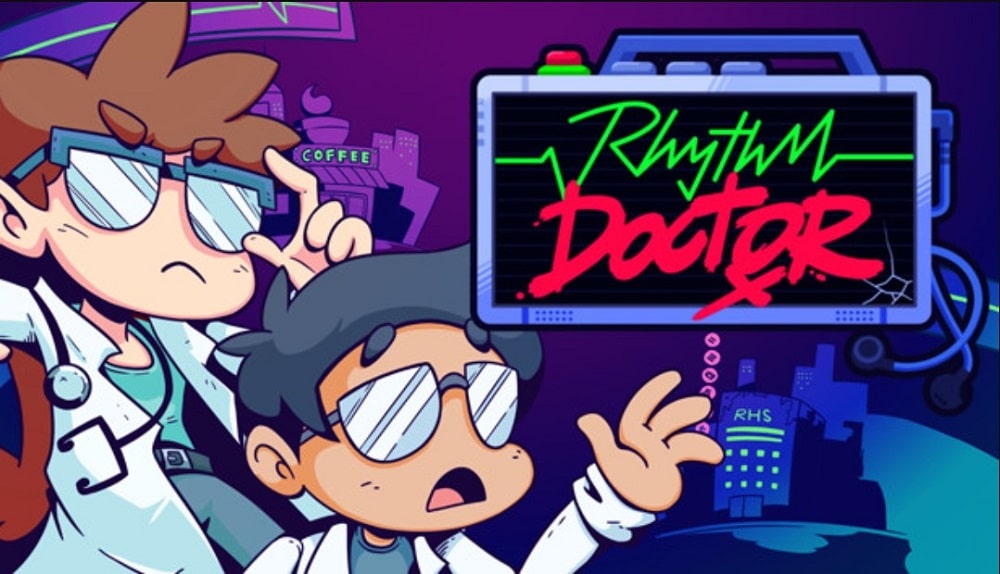 Just as the name suggests, it is a rhythm game. You are responsible for tapping a button to the beat of a dying patient's heart. This should help the patient stay alive. When taking care of patients, there might be a glitch or black screen of some sort that can sabotage your efforts and forces. Therefore, try to maintain steady speeds at all costs.
In Rhythm doctor, every patient has unique illnesses based on complex music theory. The game is designed to help you learn music and rhythm theory at ease. The game has more than 20 handmade levels with a new story.
Each of the levels introduces a different concept. You can either play the game alone or with friends.
---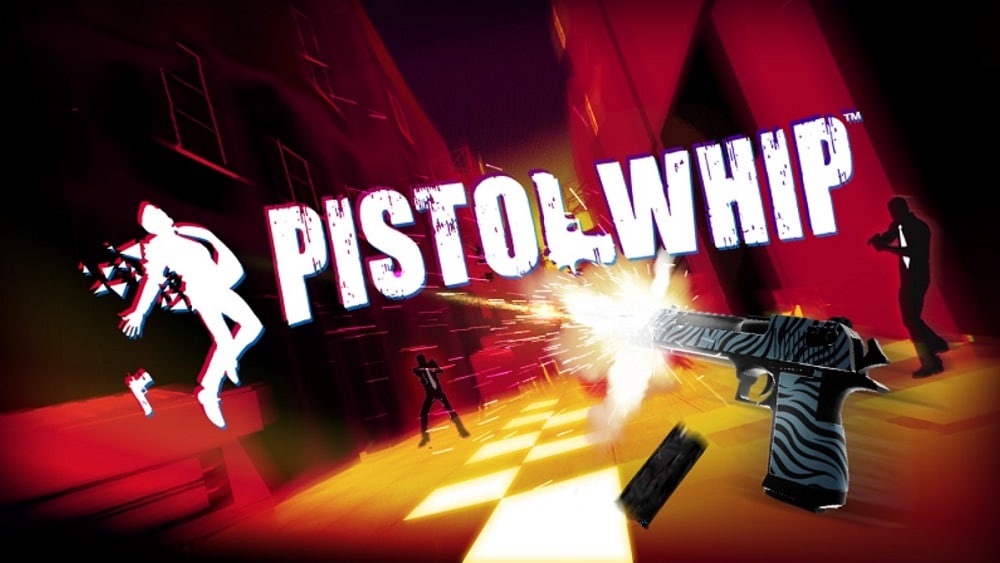 The Pistol Whip is a VR action rhythm first-player shooter game. It has an impressive soundtrack that will leave you craving for more. It features arcade-style songs, story-driven campaigns, and a style system to help you maneuver in the Pistol Whip game.
The game features movie posters that are related to a song. You get a chance to select a player, set modifiers, and limit the magazine of bullets. Each of the modifiers impacts the score differently.
More difficult challenges add a multiplier to the score, while easier ones lower it. Additionally, enemies try to shoot the player, and if the player doesn't dodge their health reduces, and they need to pistol whip an enemy to reload.
---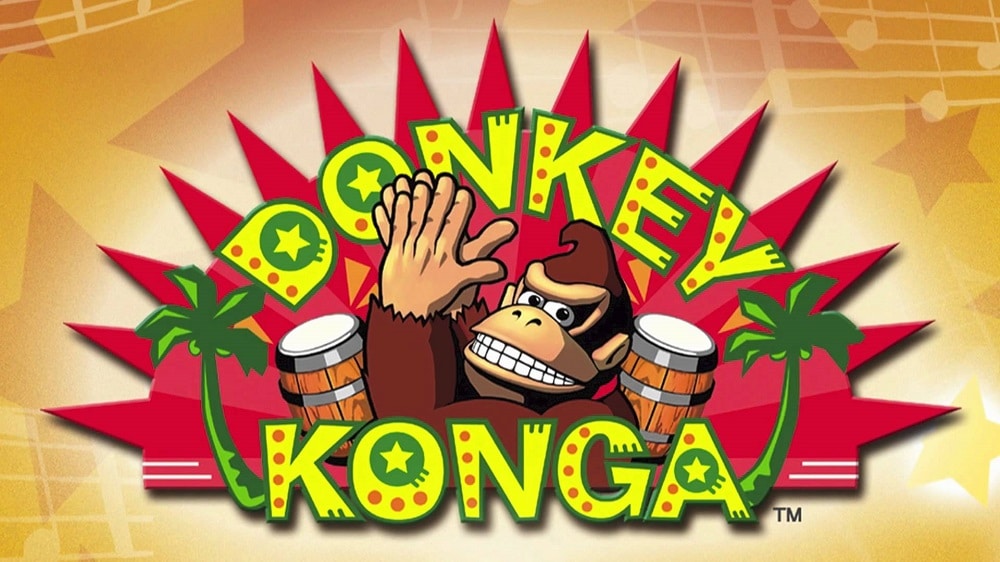 The Donkey Konga game is action-packed and will leave you craving for more. The story starts when Donkey and Diddy Kong come across barrels while on the beach. They approach Cranky Kong, who then tells them the objects have some power in them.
Unfortunately, the duo Donkey and Diddy are terrible at playing the bongos. However, they strive to learn since it would be an easy getaway to acquire more bananas.  Will you manage to help them improve their performance?
---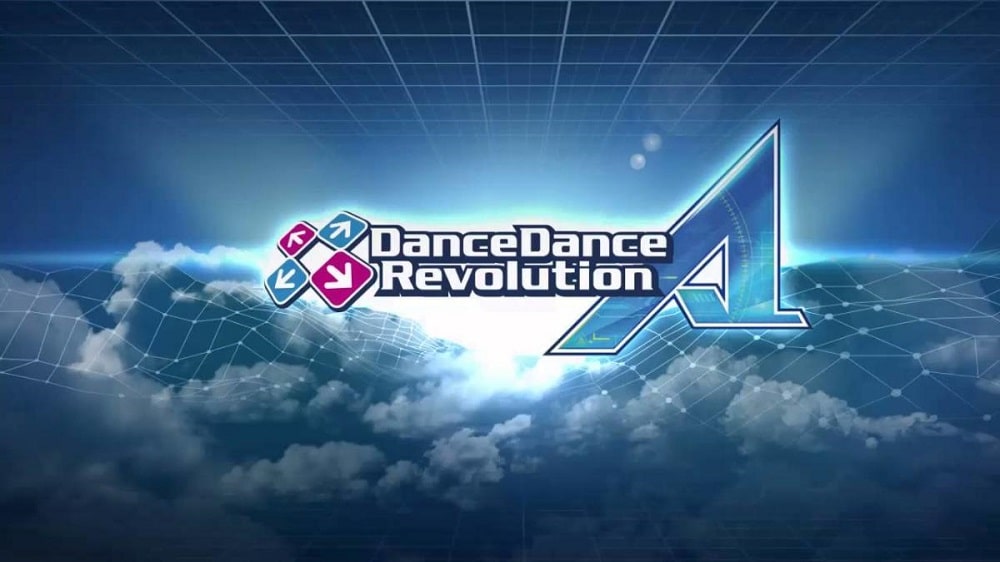 You can play this iconic game, at home. It has a massive workout plan, making it super fun. It remains iconic as a symbol of the 2000s and has paved the way for many music games. Prepare yourself to stand on a stage and dance to the rhythm.
All you need to do is hit the colored arrows with your feet to get high scores. Your performance will determine whether you will be allowed to choose more music to play or not.
---
Enjoy Music Games in your comfort
If you love music, then these music games are for you. Music tends to bring a cool, scary, or dramatic feel. If you don't love silence, then these games are for you. They are all impressive, easy to play, and accessible in your comfort.
Some even teach you how to play certain instruments. Therefore, make your pick and choose the best game that will suit your curiosity.