The Nintendo DS is one of the most successful handheld gaming consoles to date. It revolutionized the gaming world by introducing a touchscreen on a portable console. Here's a roundup of the Best NDS emulators that you should try out….
Do you remember what your first handheld game console was? Even if the Switch sales have exceeded 100 million today, many people still like NDS. Today you can use the emulator to recall the happiness of childhood. The Nintendo DS is over 10 years old.
Even by the standards of gaming consoles, that makes it a pretty long time since the Nintendo DS was released, and the build quality of these devices has the reputation of starting to show its age.
Be that as it may, here are some of the best Nintendo DS emulators that will take your gaming experience to a new level.
---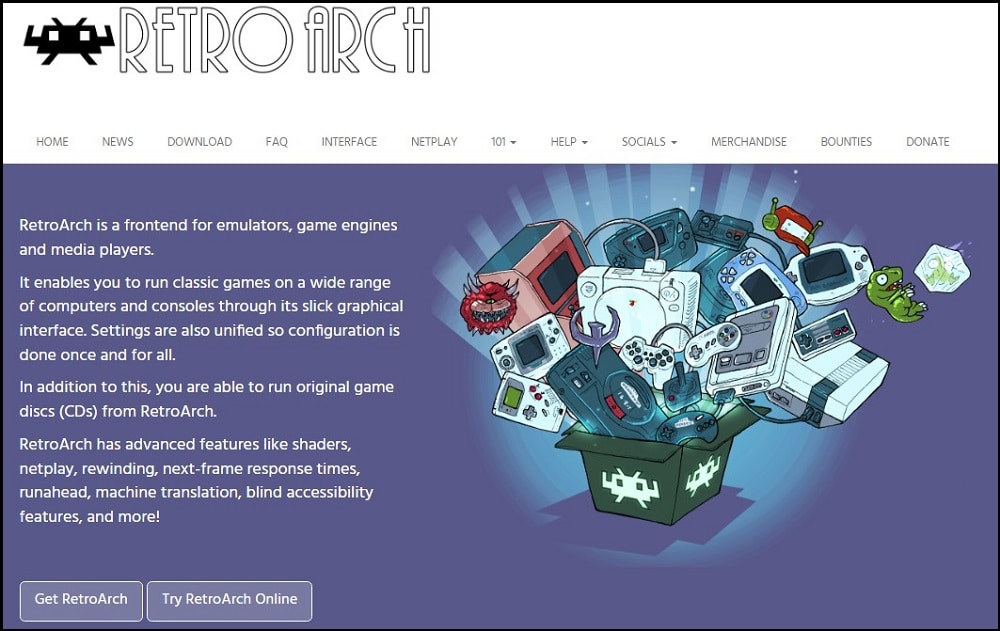 RetroArch can run on various system platforms and guarantee the same response time as the real NDS. It is almost impossible to see the difference visually. You can also manually set the button configuration, allowing you to play combos smoothly.
If you are still a game anchor, without a doubt, it will be your best choice on YouTube or Twitch. This NDS emulator allows you to play Nintendo DS games free on your android or iOS device.
RetroArch also supports other consoles, including SNES, GBA, NES, Game Boy Color, Game Boy Advance, Sega Master System, and Mega Drive (Genesis).
---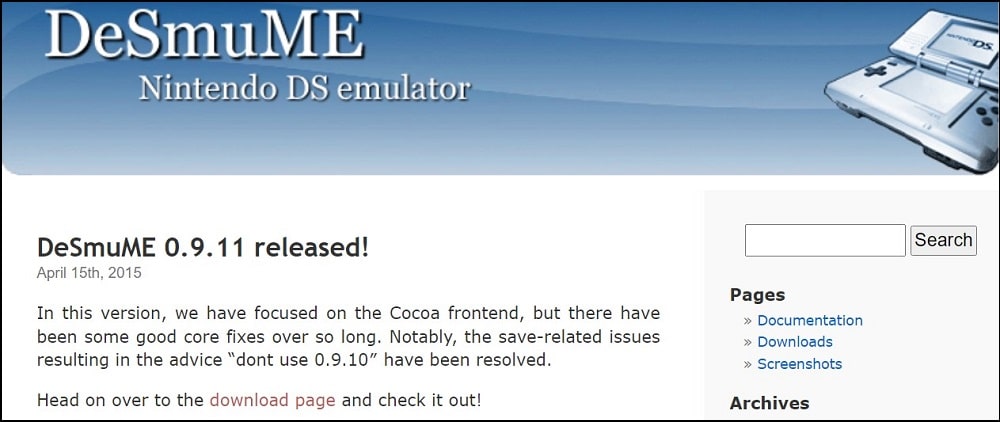 DeSmuMe is an emulator for playing NDS homebrew games and commercial games. It features a very accurate DS core that has been tweaked over the years by many different people to bring you the highest compatibility and accuracy. It has excellent open-source documentation and is one of the few DS emulators with a proper GUI.
DeSmuMe is a fork of the NO$GBA Super Nintendo emulator. It has been modified to run Gameboy Advanced games and Nintendo DS games.
The NDS emulator supports advanced features like widescreen and .gba slot patching. It is a high-quality emulator that works great with the 3DS. If you're looking for the best NDS emulators, DeSmuMe is worth trying.
---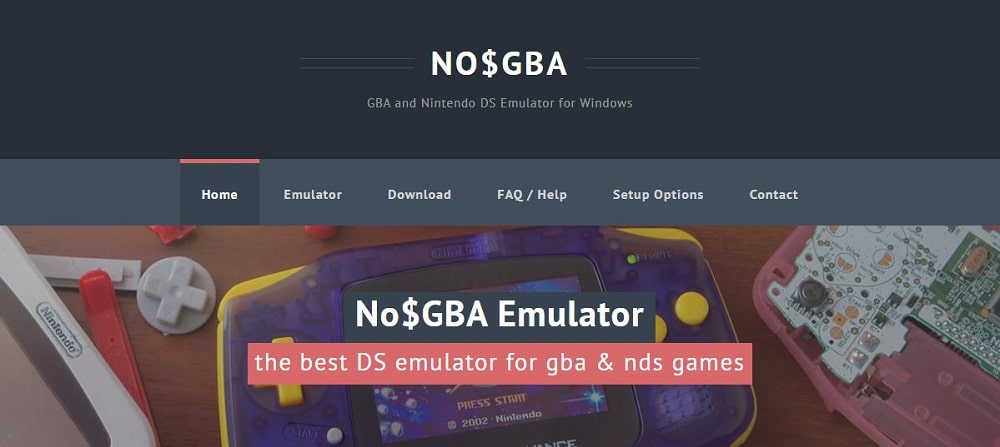 NO$GBA is the most popular GBA emulator for Nintendo DS. Its name is an acronym for "NO Cash, NO GBA". The emulator is freeware, which means it's free to use and distribute.
NO$GBA is a Nintendo DS emulator for Windows-based PCs, and it is compatible with Windows 10. It has been around for a long time, so there is no doubt that you can use it to play the latest Nintendo games on your computer.
The emulator has received an update, using the touch screen emulation and the accelerometer features. You can now enjoy an immersive gaming experience of all your favorite Android game titles on the platform.
---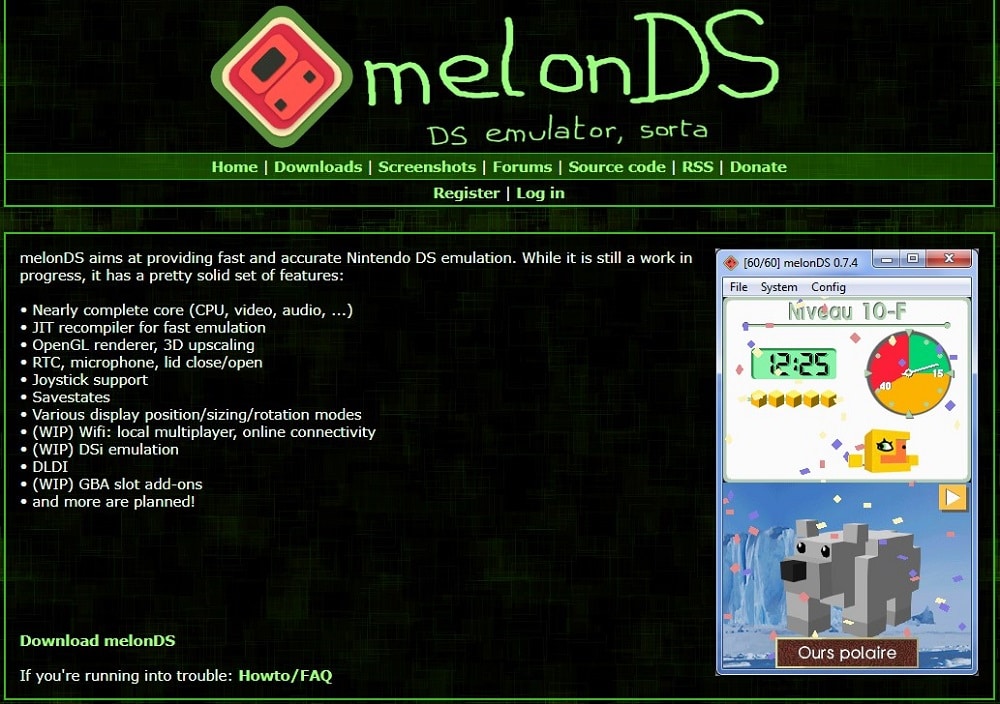 MelonDS was created by member "Melon" of the Shrimp team, who also wrote the popular open-source SNES emulator Snes9x. It can emulate several hundred commercial games and many homebrew titles. Some games still have problems with it, though.
The most obvious example is the Donkey Kong Country Returns, which has many glitches (although these can be removed with patches). Another problem game is Pokemon Platinum, which has poor audio emulation.
It also does not emulate the microphone or rumble features of the DS. It supports multiplayer emulation using local area connections, but online multiplayer emulation has not been implemented yet (although it would be possible to use Emulation Towers).
That notwithstanding, MelonDS is still a great Nintendo DS emulator that works for most game titles. It would help if you tried it out.
---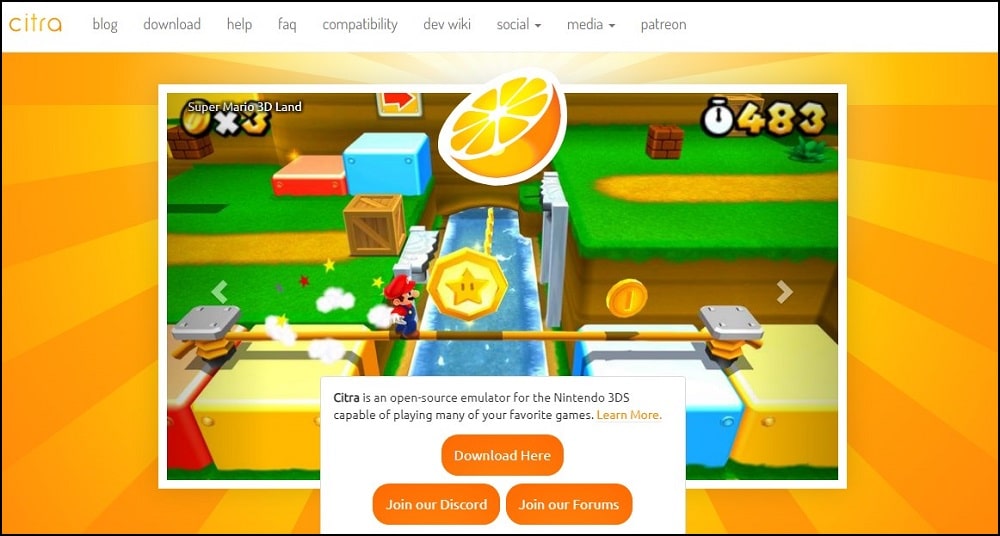 Citra is a work in progress — it plays games, but not perfectly. It can handle some commercial titles, but many games don't work yet. The emulator is updated regularly, and the developers are open to user feedback from the sidelines.
The list of working games on Citra may look short now, but it's growing daily. Newer titles will continue to be added as Citra becomes more stable and compatible with a broader range of software.
Citra only emulates a subset of 3DS hardware and is generally helpful for running/debugging homebrew demos. It can, however, boot some commercial games (with varying functionality). A great NDS emulator worth trying out, nonetheless.
---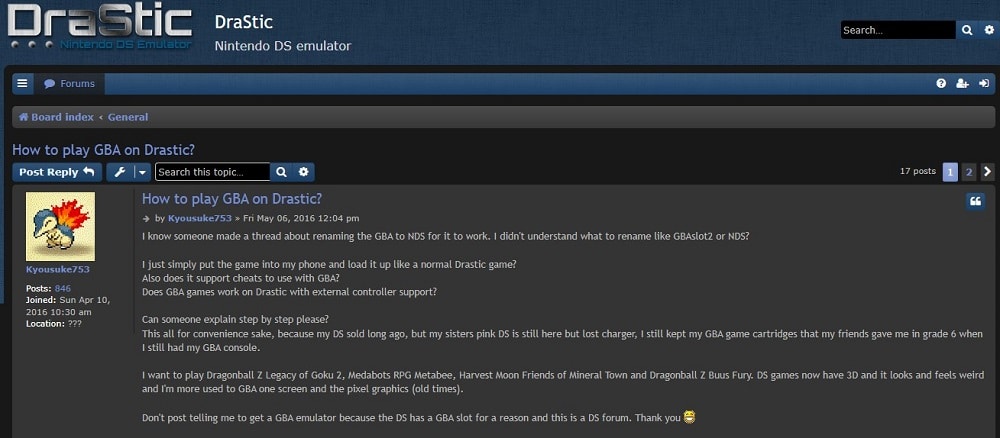 DraStic DS Emulator is the most popular Nintendo DS emulator for Android. It works by creating an image of the memory card on your SD card. This means that you are required to copy any saved files you want to use onto your SD card first before proceeding to the gameplay. You can also use a "cheat code file" containing codes that allow you to unlock certain games or levels.
The NDS emulator has a lot of settings which can be a bit tricky to get working. However, Drastic DS offers the best gaming experience on Android and iOS platforms once you get the hang of it. It's worth trying out.
It allows you to play games like Mario and Pokémon on your iPod, iPhone, or Android devices. The emulator is also compatible with Windows, Mac OS X, and Linux operating systems.
---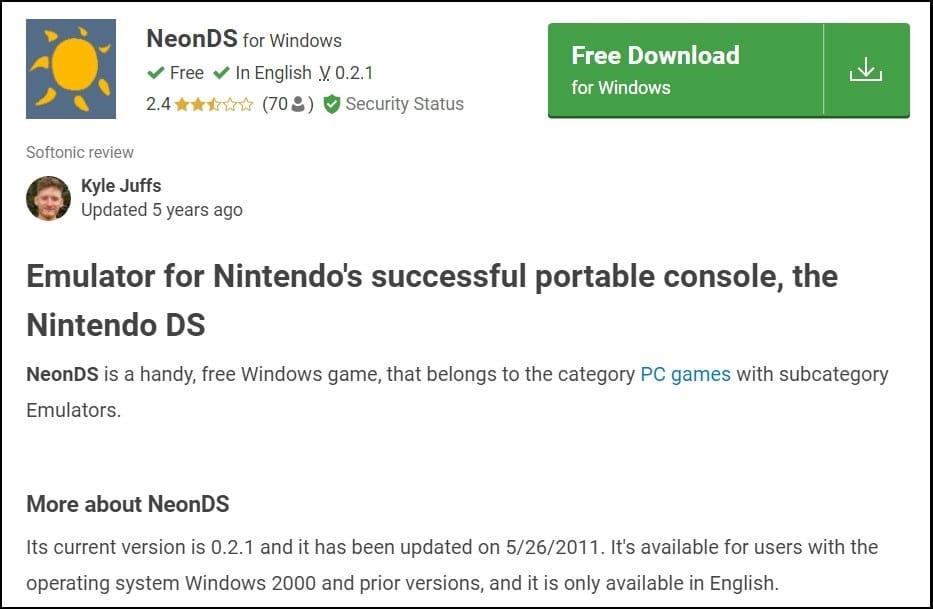 NeonDS is a cross-platform Nintendo DS emulator, although it's still in early development. It can run homebrew games, but not commercial games yet. It comes with a plugin for Libretro (formerly known as RetroArch), which allows it to run as a Libretro core.
NeonDS is available for Windows, Mac OS X, Linux, and Android.
NeonDS can also be compiled from the source code. Like its predecessors, the Game Boy Advance and Game Boy Color, the console is not region-locked. You can enjoy an immersive gaming experience using this Nintento DS emulator from whichever part of the globe you're at.
The Nintendo DS line features two screens: a small lower screen on which gameplay occurs and a larger upper screen on which players view in-game items such as maps or inventory.
---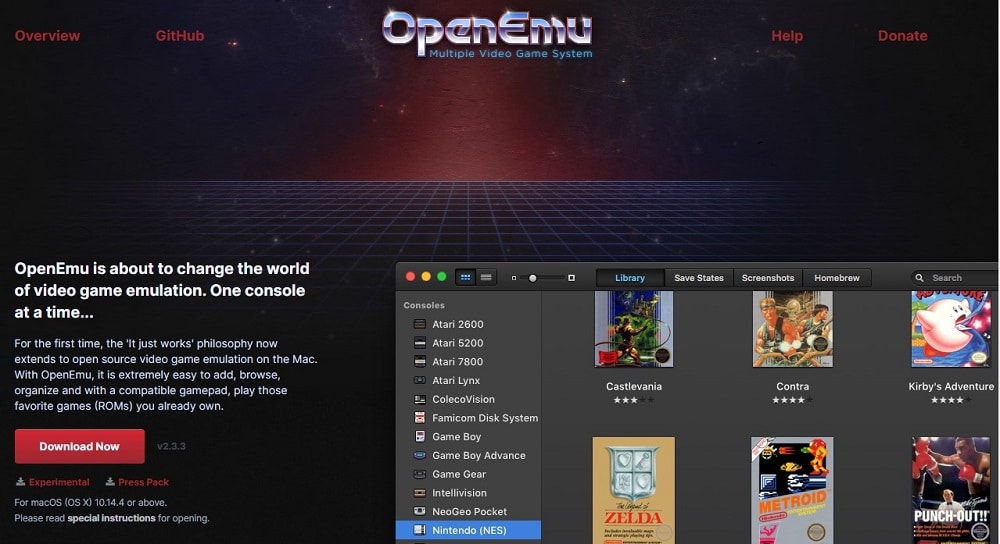 OpenEmu is a multi-system emulator for OS X. In addition to emulating various Nintendo consoles, it also supports Sega Genesis, Master System, and Game Gear games. It's easy on system resources, not just because it's a Mac app.
OpenEmu doesn't require additional controllers or accessories. You can play most games with just an ordinary keyboard or mouse.
Tests have shown that OpenEmu runs at least 80% of the games supported by its original emulating hardware, which is excellent for a free app. The interface can be intimidating initially, but it's designed to make adding new games as simple as possible.
---
ideas is an emulator for Nintendo 3DS, Wii U, and PC that allows you to play Nintendo DS games on your PC or android device with ease. It is a free emulator for Nintendo DS games and has only a small size of 12 MB. It does not require any BIOS files or additional software to run.
The iDeas emulator supports all controls such as keyboard, mouse, joystick, etc. It also supports many mods skins that you can use while playing games. This feature, together with many others, makes iDeas one of the best Nintendo DS emulators.
The latest version of iDeas also comes with an auto-updater that allows quick and easy updates of new features.
---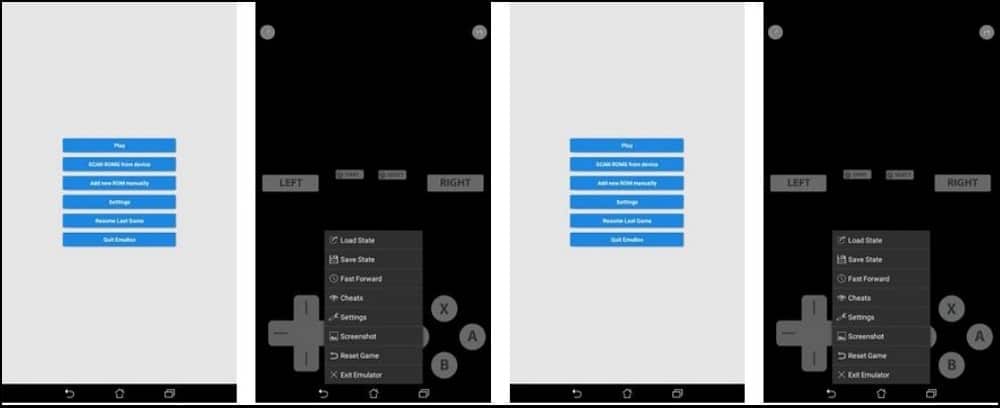 EmuBox is a ROM manager system that allows you to browse the folders on your computer, perform backups, and more. EmuBox is a multi-platform Nintendo DS emulator. It creates a virtual environment where you can play all Nintendo DS games on your PC.
To play games with this emulator, you need NDS rooms. The NDS emulator is very easy to install and has a beautiful and intuitive user interface. It has a friendly interface, and you can use it on the most popular operating systems (Windows, Android, iOS, Linux, etc.). You can pick from hundreds of games to play on your emulator.
The downside to EmuBox is that it does not have a built-in emulator. However, it is still my favorite because of the simple interface and numerous control features and options.
---

SuperNDS is a Nintendo DS emulator for Windows. SuperNDS is based on DeSmuME, but the source code is entirely new. One of its best features is the ability to save and load game states anytime. It's closed source, but it runs pretty well.
Before using it, ensure your PC has a sound graphics card and RAM. Also worth mentioning is that SuperNDS works best on Windows Vista, 7, 10, and 10. It's not compatible with earlier versions of the operating system.
---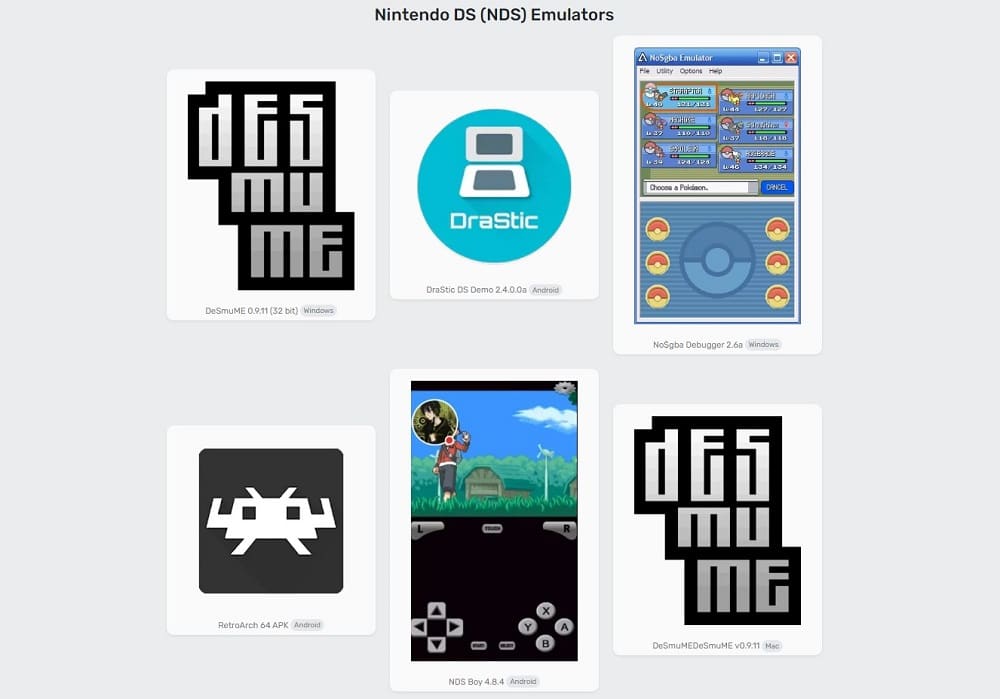 The NDS Emulator is the best Nintendo DS emulation software. It's fast, easy to use, and compatible with all Windows operating systems. The NDS Emulator is a few NDS emulators that allow you to play multiplayer games for the Nintendo DS online.
That aside, it also supports full-speed PC gaming, thanks to the customizable controls that allow you to play the game while only using your keyboard, mouse, and gamepad. The Save/Load feature allows you to access states at any level during the game.
The Nintendo DS also comes with customizable graphics for better audio and visuals. The cheat codes feature by GameShark/ CodeBreaker allows for easy tweaking of the source code to include new features.
---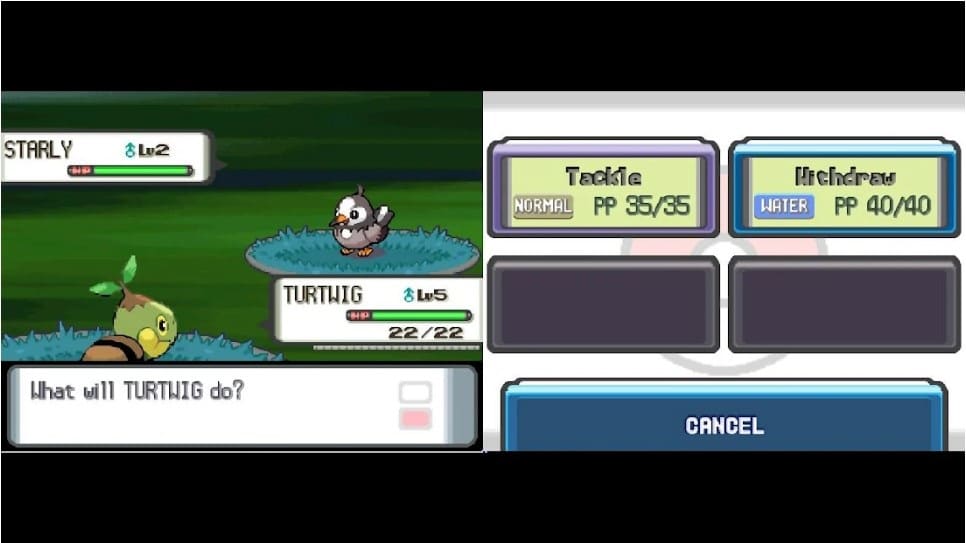 NDS4Droid is one of the best Nintendo DS emulators that allows you to play all your favorite games on your computer. It is a freeware application that can play various games, including Mario, Street Fighter, and Pokemon.
The NDS4Droid emulator supports both single and multiplayer gaming modes. It offers support for external controllers and an internal keyboard. It also supports the touch screen feature, allowing gamers to use their fingers or a stylus pen to control features and characters while gaming.
You can also adjust the audio settings using this application. The full-screen mode of this emulator enables you to play games on a large screen display in case you are not using a projector or LCD.
---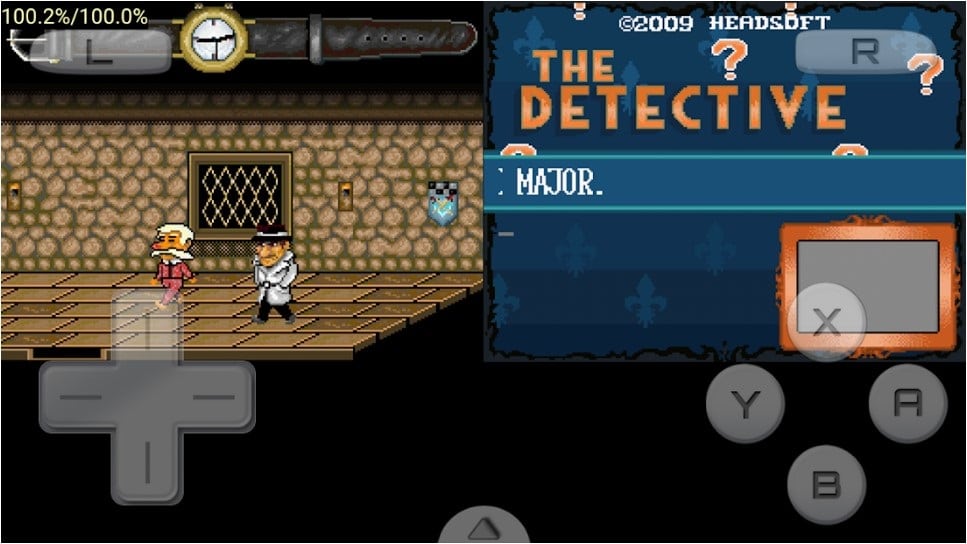 The DraStic DS emulator is just one of many great options to help you get more use out of your old games.
It comes with a straightforward interface and will allow you to enjoy your favorite games without changing any settings or tweaking anything else. This makes it perfect for those who want something that works without complications.
The emulator also supports multiple game formats, meaning you will play different games on the same device using only this one tool.
---
FAQs
Q. What is the Best NDS Emulator for Android?
There are many NDS emulators for Android that you can use to enjoy gaming on your smartphone. Some of the most popular ones include BlueStacks, Nox Player, MEmu, Ko Player (centOS), Genymotion, Android Studio, ARChon, and Bliss OS.
Q. Is the NDS Emulator Good for Gaming?
NDS emulator is good for gaming. DS Emulator can play all kinds of games. However, it's important to take time to find an NDS emulator with the best features that are compatible with your system.
Also, DS emulators have only a handful of game graphics; this can impair the gaming experience. However, you can tweak the graphics in the settings and get the best gaming experience on your NDS emulator.
Q. What NDS Emulator is best for Streaming?
The best Nintendo DS emulator for streaming would be DeSmuME and No$GBA. This is largely attributed to the fact that both emulators support high definition/ resolution image quality on smaller screens.
However, if you're looking to play your games on a bigger screen, go for a 3DS emulator.
---
Wrap Up
Nintendo DS emulators allow you to enjoy Android and iOS games from the convenience of your Windows OS. Which of these emulators is your favorite? Let us know in the comments section.
Have fun exploring these Nintendo DS emulators.