Bought a switch but don't know what games to play? Never mind, we've put together the most comprehensive list of the best Switch games of 2022 to keep your Switch busy all year.
Switch games are excellent and provide the best indoor recreation and probably the best way to spend your free time. However, the device can confuse beginners, especially if you don't know the best games to play. This article provides the 50 best switch games you can play and have a great time alone or with friends.
---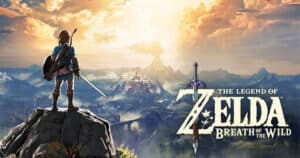 Style: Action, Sandbox, Adventure, Open World
A must-play game for every Switch player, if you love open-world games, Zelda's freedom will make you addicted! Like the last sentence in "The Legend of Zelda Master's Book," – I wish to take risks and never stop. It doesn't matter what you know about The Legend of Zelda games, or you don't have any clue. This game is a real adventure that you can't afford to miss. You travel all types of terrain to see how the kingdom of Hyrule has changed.
---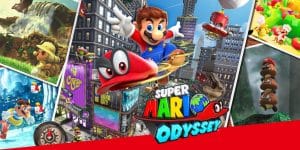 Style: Action, Platformer, Adventure
No serious gamer who doesn't know Super Mario Odyssey. This fantastic game is available on Switch, and it supports up to two players. It's about the captivating adventure journey away from the Mushroom kingdom. You play as Mario together with his companion Cappy. A player has to use new abilities to control objects. You also rely on the same abilities to collect Power Moons that you can use to give the Odyssey airship power. The game's mission is to save Princess Peach from Bowser, who wants to marry her.
---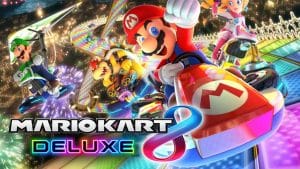 Style: Multilayer, Racing, Extravagant
This is a fantastic game to play with friends because it supports 12 players. Now you can play the Mario Kart 8 Deluxe game on Switch and battle or race your friends in a kart race like no other. The good thing about this game is that you play it locally with friends in a four-player multiplayer TV mode. Mario Kart has several returning favorite characters such as Bowser Jr., Dry Bones, and King Boo.
---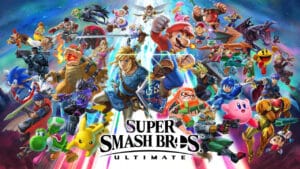 Style: Multiplayer, Action, Fighting
Imagine combining all gaming stars in one game and letting them fight and crash each other. Super Smash Bros Ultimate is a game like no other. Here all gaming superstars fight and smash each other off the stage. Every fighter in the game is dedicated to crashing opponents throughout the game. Players can choose a stage that they wanna play or select "Stage Morph" to easily navigate from one stage to another when the battle is ongoing.
---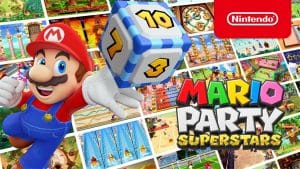 Style: Multiplayer, Party
Do you love playing Super Mario games? Then you should add this game to your collection. The mission is simple when playing Mario Party Superstars. Race, disrupt your opponents, and get the most stars. Unlike other games whereby you have to finish a game once you start playing, this game allows you to party at your own pace. You can suspend the game anytime and continue playing from where you left next time.
---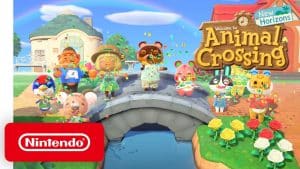 Style: Simulation, Adventure,
Imagine creating your paradise on an isolated island. You can easily make it a reality by playing Animal Crossing: New Horizons from your Switch console. As a player, you escape to your island and make the best of it by using the available natural resources. The mission is to have a good time on the island and check available surprises throughout the year. You can play this game with up to eight players locally or online.
---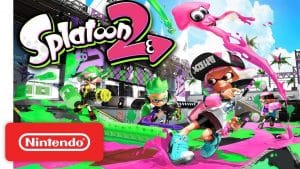 Style: Action, Multiplayer, Chaotic
Have you ever participated in a mud or tomato fight and seen how chaotic and funny it can get? You can play a similar game on Switch Console but now using ink. Splatoon 2 is an excellent game if you love participating in Turf War battles that are chaotic and colorful at the same time. It's a local multiplayer intense action game that you can play locally with friends and have fun. Splatoon 2 supports up to eight players.
---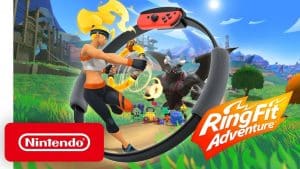 Style: Adventure, Fantasy
Ring Fit Adventure is a fantastic fantasy game like no other. Players use real-life exercises in a fantasy world to defeat a bodybuilding dragon and his minions. Generally, the game is about jogging in a different world, attacking enemies using exercise and yoga poses. The amazing aspect about this game is that it comes with a Ring-Com and Leg Strap that measure your real-life action and convert to in-game movements. Ring Fit Adventure offers over 100 levels and 20 worlds to explore.
---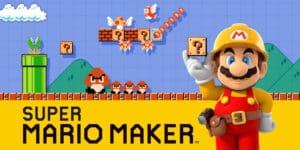 Style: Action, Platformer
Very few online games allow players to participate in improving the game. However, the story is different when it comes to Super Mario Maker. This game allows you to make your game and play it your way. Additionally, you can share your courses through the Nintendo Switch Online Membership platform. You can also use the same platform to access courses developed by other players and improve your gaming experience.
---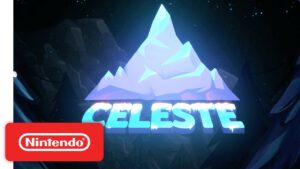 Style: Action, Platformer, Narrative, Adventure
Not everyone loves playing multiplayer games on the Switch console. If you're one of them, you should play a simple player game called Celeste. The main mission when playing this game is to help Madeline to make it to the top of Celeste Mountain. You have to overcome numerous challenges as you play the game. Celeste game is a narrative adventure that is easy to play even by beginners. The rules are very simple. You just need to air dash and jump as you climb the mountain and unveil its mysteries.
---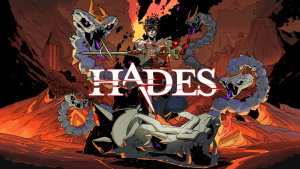 Style: Role Playing, Adventure, Action, Indie
This game takes a player to the underworld of the dead and ghosts. The good thing about the Hades game is that it offers thousands of character builds that you can discover as you play it. You have the backing of the Olympians throughout the game, and you can use their abilities to fight the god of the dead and other opponents. Players face more surprise as they go deeper into the underworld, and you have to use the powerful Mirror of the Night to enhance your strength.
---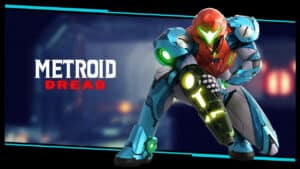 Style: Adventure, Action
It's either you hunt aliens or allow them to hunt you. That's what the Metroid Dread game involves. You play using a character called Samus Aran and try to hunt and kill deadly aliens. This character is trapped by an alien on a deadly remote planet under vicious aliens and killer robots. Metroid Dread is a single-player action game whereby you have to help Samus, a bounty hunter, to survive in hostile environments and fight enemies as she explores the planet.
---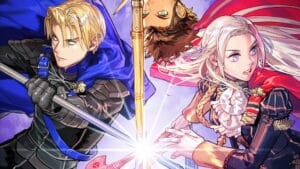 Style: Role-playing, Adventure
Imagine that you're a professor and are tasked to teach in a prestigious academy? This game gives you that opportunity in the continent of Fodlan. You have three territories, three houses, and it's upon you to choose the house and path to take. Fire Emblem: Three Houses is not only entertaining but also mind-boggling. You have to think hard and make the right choices to ensure students get the best tactics.
---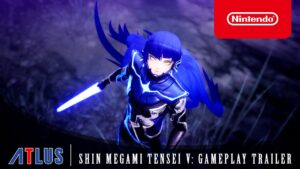 Style: Strategy, Role-playing
Have you ever heard of the fight between demons and angels? This game allows you to participate in such fights as the protagonist. Shin Megami Tensei V is about strategies and collaborating with allies to defeat opponents and survive in the demons-infested world.  You have to use your new powers, Nahobino, to explore Da'at and fight for survival. The mission is to look for answers about what's ailing the world and find a way to save it from the wrath of ever-fighting gods and demons.
---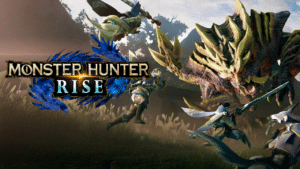 Style: Action, Combat, Role-playing
This is one of the best Switch games on the market. ActuIt's021 nominee as the best role-playing and multiplayer game in the "The Games Award." The Monster Hunter Rise game is about hunting monsters, just as the title reads. The setting of the game is a ninja village called Kamura. As a player, you are the ultimate hunter, and you have to explore the village and its environs to fight and kill fearsome monsters. Monster Hunter supports up to four players.
---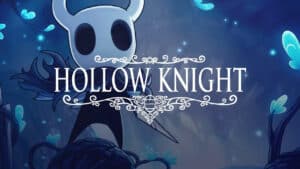 Style: Platformer, Action, Survival, Adventure, Indie
You can never get bored playing Hollow Knight on your Switch Console. It's a 2D adventure single-player action game where you have to explore a ruined kingdom and fight a tainted creature. You have to befriend some of these creatures so that they can help you survive. Players have to deal with a Godmaster, lifeblood, The Grimm Troupe, and Hidden Dreams. The simple role of the game is that you have to forge your path and know how to fight enemies.
---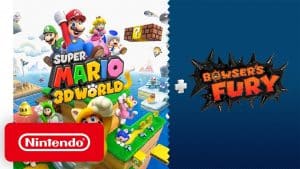 Style: Action, Platformer
The mission is to climb through dozens of courses to save the Sprixie Kingdom. For that reason, you have to power up and collaborate with allies when playing Super Mario 3D World + Bowser's Fury.  The game supports up to four players, and you can play it either locally or online. You can choose to collaborate with other players to gather collectibles or compete with them for the crown. Mario and his friends have some special abilities that enable them to perform amazing moves throughout the game, but you have to control them.
---
Style: Role-playing
You're the home for the world's survival, and you have to fight numerous battles to eliminate opponents. The assignment in this game is to lead Rex and Payra on a mission to save the world. The world and entire civilization are lost in a sea of clouds. You have to make sure that it doesn't end by commanding Blades to various strategic victories. Remember that you can't win the mission in Xenoblade Chronicles 2 alone. Bond with allies and use their special ARTS to destroy enemies.
---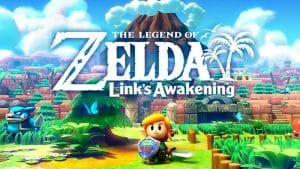 Style: Adventure, Action, Strategy
This is a single-player game where you take the role of Link from Hyrule. You wake up in an unknown land where monsters roam and animals talk. The mission is to unfold the truth about your whereabouts by using the legendary Wind Fish to explore the island and all its hidden places. You also meet some charming characters that you don't feel like leaving behind. The new version of The Legend of Zelda: Link's awakening comes with amazing features that make the game more enjoyable and easy to play.
---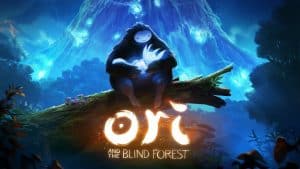 Style: Action, Platformer, Indie
You can never get bored playing Ori and the Blind Forest because it has a very interesting storyline.  The gamer's role is to control Ori and Sein. You have to make Ori navigate the game world by making necessary moves such as climbs and jumps. On the other hand, Sein can shoot Spirit Flames that you can use to destroy obstacles and fight enemies. Ori and the Blind Forest game involve collecting items, exploring, solving puzzles, getting upgrades, and revisiting areas that you couldn't access during the beginning of the game.
---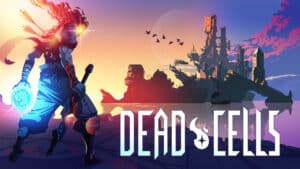 Style: Action, Platformer, Adventure
Dead Cells is an addictive video game that you can have great fun playing on Switch. This game is 2018's Action Game of the year, full of action and adventure. The mission is to explore an ever-changing island that has numerous challenging enemies, diverging paths, and secrets that you need to uncover. The main goal is to explore the island and finish the game in one run. Remember that the island changes every time you die. Thus every run is different.
---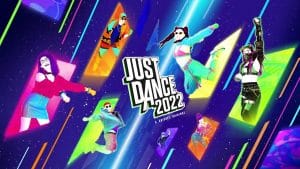 Style: Music, Multiplayer
Do you love music? Would you like to enjoy it as a video game on your Switch? Then you should get yourself the Just Dance 2022 game. This ultimate video dance allows you to have fun as you do exercises. You can play the game alone or with friends because it supports six players. The good thing about Just Dance 2022 is that you can engage the little ones because it comes with kid-friendly songs and choreographies. Just choose the mode you want to play and have fun.
---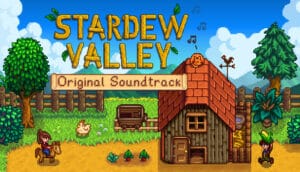 Style: Simulation, Role-playing, Indie, Strategy
This game takes you to Stardew Valley, where you own an old farm left to you by your Grandfather. The mission is to change the overgrown fields into a lovely home with crops. As a player, you take the role of the landowner and start life with only a few coins and tools that your own. With the coming of Joja Corporation to the local town, things have become worse, and it will not be easy to restore the greatness of Stardew Valley. Can you do it? Take the challenge alone or collaborate with friends to play the game.
---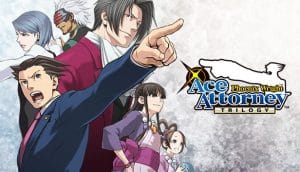 Style: Simulation, Adventure, Strategy, Case-solving
Have you ever admired the work of attorneys, the way they discuss issues in the court of law to defend their clients? You can also become a lawyer in Phoenix Wright: Ace Attorney game and show your skills. This game is based on the popular courtroom adventure series that has sold over 7 million copies globally. You play as Phoenix Wright, and your assignment is to prove the innocence of your clients in a court of law and let the truth prevail.
---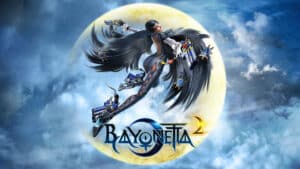 Style: Action, Adventure
Imagine fighting angels and demons using a wielded weapon and deadly moves like an absolute demon hunter? The player's role in this game is to control Bayonetta and her weapon. You also have to dodge attacks from opponents. The game supports up to two players, and you can play it online or locally. You have access to a large array of weapons in this game, including special magic called Umbran Climax that even controls Infernal Demons.
---
Style: Adventure, Action, Super-hero
You're superhero Luigi in a haunted hotel, and the task is to save the missing Mario and his friends. The game's setting is in the Last Resort hotel, where you have to fight demons by slamming, vacuuming up, and even blowing them away. You can also join forces with Gooigi so that he can help you perform tasks that you can't handle. Climb all the hotel flows, catch ghosts, solve puzzles and save Mario and his friends.
---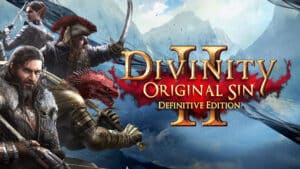 Style: Strategy, Adventure, Multiplayer, Adventure
Would you like to be a God? It's possible in the game of Divinity: Original Sin II. This is a multiplayer game that you can play online or locally. As a player, you have to participate in the battle of Divinity that has already started. You can join up to three other players, but only one of you can become a God. There are over five races to choose from and six unique characters. Additionally, you can also create your unique characters and use them in the game to help you become a God.
---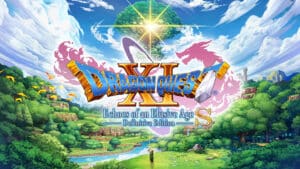 Style: Role-Playing, Adventure, Combat
In this single-player game, the player takes the role of Luminary, the hunted hero who is responsible for protecting the land. As you play Dragon Quest XI: Echoes of an Elusive Age explore the land, you will meet mysterious Tockles that allow you to visit 16-bit versions and 2D versions of areas.
---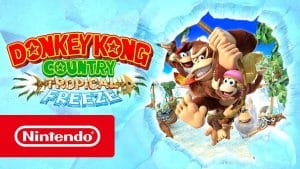 Style: Action, Platformer, Strategy
In this game, you have to swing into action and save Donkey Kong Country. You play as Donkey Kong and lead other Kongs to recover your island from Arctic invaders. Collaborate with Cranky Kong, Dixie Kong, and Diddy Kong and use their unique abilities to overcome frosty foes. It's good to start with the Funky Mode when playing Donkey Kong Country: Tropical Freeze if you want to enjoy the game and learn a few tricks.
---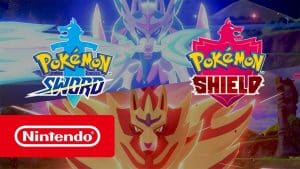 Style: Role-playing, Adventure
This game is about training Pokémon so that they can win the battle and defeat other trainers. Your responsibility as a player is to control a young trainer who trains Pokémon. Make sure your Pokémon beats other Pokémon in battles and climb the rankings. You sometimes have to battle with trainers and earn a "Badge." Once you win eight badges in Pokémon Sword and Shield, you qualify to compete in the "Champion Cup" and eventually fight Leon, the champion of the Galar region.
---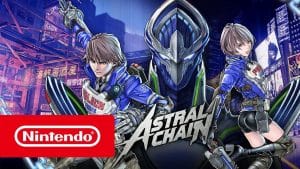 Style: Action, Strategy
The Switch console allows accessing some of the brand new and amazing games. Astral Chain is a new action game exclusively for the Nintendo Switch. You play as part of the special police force, and your responsibility is to protect the people from invaders from another world. The remaining humanity depends on you, and you have to investigate crimes, fight invaders, chimeras using the abilities of Legions.
---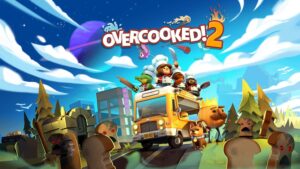 Style: Party, Communication, Simulation, Strategy
Do you love cooking? If yes, you should add Overcooked 2 to the collection of games that you want to play this year. This is a chaotic cooking action game that you can play solo or with friends because it supports four players. Work as a team or against each other when playing the multiplayer mode online. As a player, you have to cook different recipes in different parts of the world.
---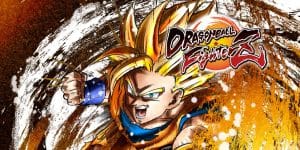 Style: Action, Fighting, Strategy
You'll love this game if you enjoy playing the famous 'Dragon Ball series' because the two are similar in many aspects. Dragon Ball FighterZ comes with amazing Anime graphics and fighting gameplay. Other unique features of this game are its thrilling online features such as the interactive lobby, ranked matches, and crazy 6 players' party matches.
---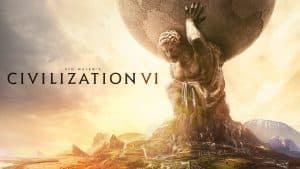 Style: Strategy
The mission of this game is simple. You have to try to build an empire that will stand the test of time. As a player, you are at liberty to determine your path when playing this game and as one of the 24 leaders from different parts of the world. Similarly, you can interact with other civilizations, expand your empire and be part of the colonization.
---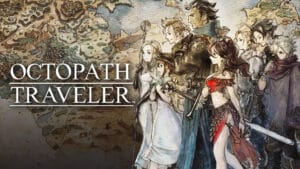 Style: Adventure, Role-player, Battle, Strategy
octopath Traveler game is about eight travelers and eight adventures. The assignment of a player is to explore travelers' stories and use their abilities to complete the mission. You can choose your path and track down the traitors as the warrior or explore the horizons as a merchant. Play as one of the travelers in the game, and use their abilities to overcome various challenges.
---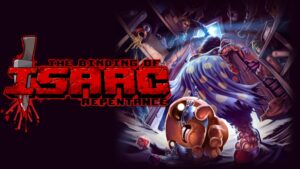 Style: Action, Shooting
This amazing RPG shooter game involves fighting, discovering secrets, and finding treasures. You play The Binding of Isaac: Rebirth game by following Isaac on his journey to fight treasures that give him superhuman abilities.  As a player, you have to help Isaac fight and chase away mysterious creatures that hinder him from completing his mission.
---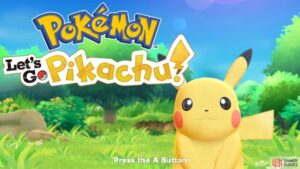 Style: Multiplayer, Adventure, Role-playing
Pokémon Let's Go, Pikachu is a vibrant adventure video game. You play it by collaborating with Pikachu to capture and collect Pokémon. Aim at becoming the best Pokémon trainer by fighting and defeating other Gym Leaders, Trainers, and Team rockets. You can also customize Pikachu, trade, and battle other players. Pokémon Let's Go, Pikachu supports up to players.
---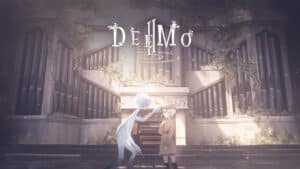 Style: Music, Fantasy
This is the game to go for if you love rhythm games set in the fantasy world. You just have to touch the note that comes towards the screen with music when playing Deemo. The good thing about this game is that it's easy to understand, and you do it as if you're playing a real piano. You have access to over 200 songs, and you can select the one that interests you based on difficulty levels (Hard, Normal or Easy).
---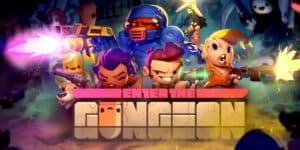 Style: Arcade, Adventure, Action
You play this game by selecting a hero or collaborating with other players in a lifetime fight until you reach the bottom of the Gungeon. Each floor is filled with dangerous Gundead that you have to fight while playing Enter the Gungeon game. You also need to discover hidden secrets, collect precious loot and try to convince shopkeepers and merchants to sell you powerful items. Discover and unlock different types of guns and use them to eliminate your opponents in the Gungeon.
---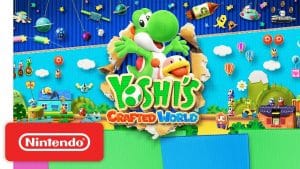 Style: Action, Platformer
The only way you can survive in the handcrafted world is by getting crafty. That's exactly what you have to do when playing Yoshi's Crafted World game on Switch. You assume the character of Yoshi when playing this game, and your role is to go on a treasure hunt mission and gather as many collectibles as possible. Unlike other games, you can play some stages of this game backward and explore new ways to find hidden collectibles. Yoshi's Crafted World supports up to two players.
---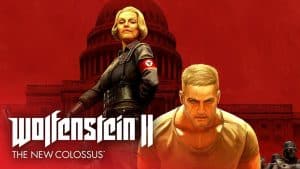 Style: First-person, action, adventure
The list of the best Switch Games can't be complete without mentioning Wolfenstein II: The New Colossus. This game won the Best Action Game of 2017" in the Video Game Awards. However, you need a micro SD, sold separately, to download the game. Your role in the game is to fight and free the American people from the Nazis who have invaded their territories. A player should also collaborate with friends and other freedom fighters.
---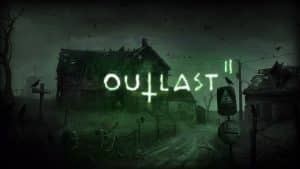 Style: Action, Adventure, Horror, Survival
This is a single-player horror game somewhere in the lost worlds away from civilization. As a player, you have to control Blake Langermann, an investigative journalist, and his wife. The two are on a mission to uncover some secrets in some rural areas of Supai, but they also have to escape from the unfriendly members of Temple Gate. The investigation takes you deep into the Arizona desert, and you have to help Langermann.
---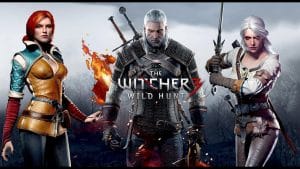 Style: Adventure, Action, Role-playing
In this game, you play as Geralt of Rivia, a mercenary monster slayer. You have the whole world to explore, hunt, and kill monsters. The main mission is to find the Child of Prophecy so that it can change the world. Playing 'The Witcher 3: Wild Hunt is like reading adventure and action novels. You have full control of all happenings in the game and access to a wide variety of weapons that you use to slay monsters.
---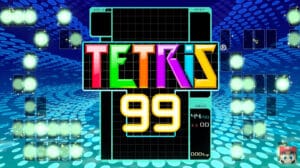 Style: Multiplayer, Puzzle
Are you looking for a game that you can play with as many friends as possible? Then you should go for Tetris 99 because it supports up to 99 players.  The good thing about this game is that it's free to download, thus suitable for those working with a limited budget. You have to be the last person standing to win Tetris 99.
---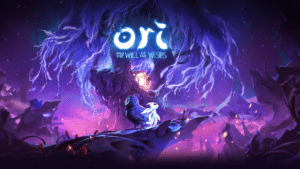 Style: Action, Platformer, Adventure
The mission in this game is to discover Ori's true destiny. Ori and the Will of the Wisps is an amazing game that you will like if you love Ori and the Blind Forest. It's an adventure game whereby a player explores a vast exotic world. You have to solve various challenging puzzles and deal with enemies as you try to help Ori. Most importantly, you need to help Ori get as many weapons and power-ups.
---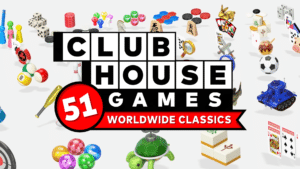 Style: Multiplayer, Party
Do you love playing tabletop games? Clubhouse: 51 Worldwide Classics gives you access to 51 tabletops from different parts of the world. They include a piano keyboard, sports games, board games, and solitaires, among others. Each game comes with a detailed how-to-play guide that is easy to understand. Beat all CPU opponents in all difficulty levels to become a master in every game.
---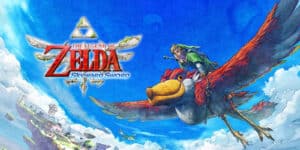 Style: Action, Adventure
Have you ever heard of Mission impossible? Well, that's the experience you get playing the Legend of Zelda: Skyward Sword. Here you have to soar in the skies, explore dungeons and solve puzzles in an adventure like no other. Additionally, you have to join Link on a mission to save Zelda and help her face her destiny. A player should also forge the powerful Master Sword by overcoming ancient trials.
---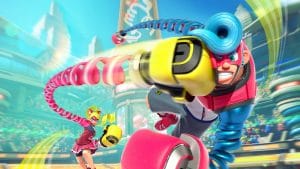 Style: Multiplayer, Fighting, Action
Your mission in this game is to go beyond an average fighter and become a super-fighter. Now hear about this. Fighters from different parts of the world have expandable arms, and you're one of them. You have to make your way around various stages using the incredible abilities of your fighters. ARMS supports up to two players, and you play locally with friends or online with other players from different parts of the world.
---
Style: Adventure, Strategy
Your planet is in danger of starvation, and you're the only person who can save it. Your mission is to grow a plantlike Pikmin and let it move around a strange world to save your planet. Pikmin 3 is an action and adventure video game that supports up to two players. Different Pikmin has varying abilities. Thus you have to choose the right Pikmin to do a given job. Pikmin 3 offers additional settings that make the game easy to play, even for beginners when playing cooperative play.
---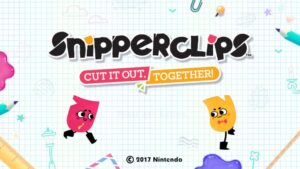 Style: Multiplayer, Action, Puzzle
This is an amazing puzzle game where paper pals and Clip cut each other to overcome obstacles. Alternatively, they can just laugh their heads off. Snipperclips supports up to four players, and you can play it with friends or family members to cut shapes and solve puzzles. Take the party mode head-on and team up with other players to solve complex challenges. Don't forget that Snip can cut Clip into a needle to form an egg-laying bird or pop balloons.
---
Final Word
There are numerous games that you play on your Switch Console and have fun with. All you need to do is choose a game that matches your interests, download it, and you're good. Remember that the list keeps growing day by day, and there is something new to play and enjoy on Switch. I recommend that you start with the free games if you're a beginner and advanced to paid games as you gain experience.