Are you a fan of phone games? These 18 offline iPhone games can help you pass time. They include puzzles, crosswords, action, simulators, and adventure games. You will always be occupied when waiting in line, traveling, or after a busy day.
What do you normally do when traveling or during your free time? Then why not download these iPhone games to keep you occupied during your free time! They entail simulators, puzzles, crosswords, action, and adventure games.
In this game collection, you can't miss one that will excite you. When waiting, it is important to have something that you can engage in to pass time. These offline iPhone games all have different gameplays that will take you out of reality and be glued to your iPhone screen. Playing these games will be your new hobby.
Let's have a look at some of the most high-ranking offline iPhone games of all time:
---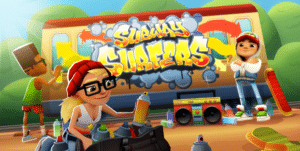 Subway's surfer has grown to top the video game charts over time. It entails running endlessly with the aim not to be caught by the inspector or dog. The character that you choose gets to race different tracks in the world.
You will encounter many dangers along the way that you will need to overcome. It is among the most downloaded games in the world, closely aligned with Candy crash, Angry bird, and much more.
The tracks in the game are endless and there seems no end to it. What more would you expect from such a high-ranking game? Fun, right? Join in and start playing Subways Surfers.
Get to run through the forests on an endless track while dodging the oncoming trains. It features some colorful and vivid HD graphics. This relays to the fact that the game was developed to celebrate street art.
---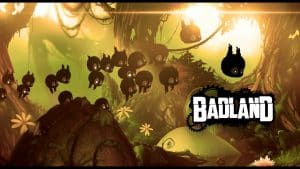 Get to fly and survive through the adventure game, Badlands. Up to now, it has accommodated over 100 million players and still counting. It is an award-winning atmospheric action-adventure game set in a beautiful forest that features various inhabitants, trees, and flowers. The beautiful scenery will leave you mesmerized and want to explore more.
Even though the forest seems perfect, there is something wrong. Therefore, as a player, you get to control one of the forest dwellers to know what's going on. Hence, be careful while trying not to fall into the traps or let the obstacles affect you.
It has one of the best graphics and audio that will make you feel like you are in a cinema hall. In addition, it also features an original multiplayer mode for up to 4 players.
---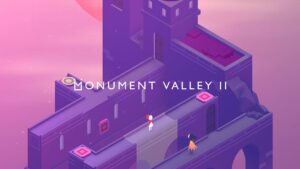 How often do you play games? Well, in this game, as the player, you guide the mother Ro and the child as they embark on a journey through different pathways and puzzles as you learn about the hidden secret. You need to engage Ro as she teaches her child about the valley mysteries and takes part in exploring the environment.
To fully enjoy this game, you need to have previously played Monument Valley 1. The different levels are filled with illusionary meditative puzzles that lead to new interactions in the game. It also features some melodic soundscapes that make the adventure more enjoyable.
In addition, it involves manipulating the environment to create paths and ways through the levels. Beyond just solving puzzles, it is a story about family, motherhood, and growing up. When RO and her child get separated, it leads to new gameplay. How long will you survive in the game?
---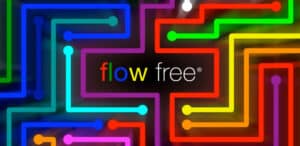 Do you love puzzle games? Then Flow Free will be addictive to you. In the game, get to match colors to the pipes to create a flow. After that, you can pair all colors and cover the board to solve the puzzles. However, watch out, as the pipes can easily break if they cross or overlap each other.
The game gets exciting as you continue to move up the different levels. You start at a simple and relaxed level, then move to a challenging level. As the main player, you decide how you want to play. In addition, it also features 10 different board sizes.
You can even track your completion through the free play mode and use some moves to strive forward. The game features a colorful UI, sound effects, vector graphics, and animations.
---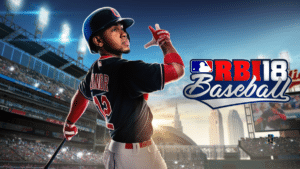 The game doesn't load on App Store. It is a sports video game that requires you to make solid contact, play with the ball, and base running speed. The fastest player is Vince Coleman. Due to that, it becomes difficult to catch him stealing the second base.
There is also a box score, often shown during and after the game to show each team's statistics. In RBI baseball, the teams are made of legends from 10 different franchises.
---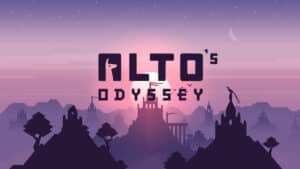 Do you love secrets? Well, Alto Odyssey is your perfect match! In the game, you join Alto and his friends in the journey to discover secrets. The game is set in an adventurous place that features windswept dunes, canyons, and temples.
Get to enjoy grinding across vines, bouncing hot air balloons, and towering rock walls. It is easy to learn the game, but hard to master.
You will also discover secrets using hot air balloons, grind rails, and wall riding. Along the way, you can unlock six unique characters with impressive attributes and abilities. The beauty of this game is that you won't encounter any nuisance ads.
---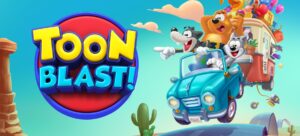 How much do you love puzzle games? Then Toon Blast will do the trick for you! This is a unique, mind-blowing, and fun puzzle game. Toon Blast features different cartoon characters like cooper cat, Bruno bear, and other characters.
You are expected to help the toon gang as they travel in the beautiful, magical world. Each time you finish a level, you unlock new episodes. You can even create your team and compete with others in the puzzle world.
When you are about to die, you can receive lives from the other teammates. Therefore, strategize on how best to move up the different levels. Fortunately, Toon Blast can be synced to your iPhone and tablet.
Get to touch two or more cubes of the same color to destroy them. Also, combine different cubes to create special items and enhance the effect.
---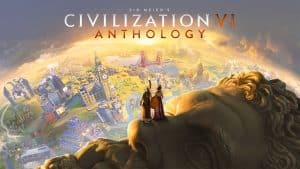 You can play up to 60 turns of Civilization VI for free and even upgrade to keep playing. Will you be able to build a strong empire?
To become the ruler, you need to establish a civilization from the Stone Age to Information Age. Civilization is important for the proper ruling of areas.
There are other present leaders who you will need to go head-to-head with to create an amazing civilization. It is an exciting, thrilling, and jaw-breaking game that requires thinking out of the box.
---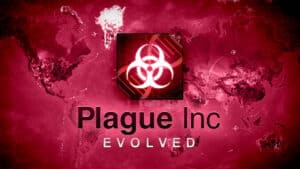 In the plague game, you have just created a pathogen. Your aim is to ensure it spreads and affects humanity. Due to your evil nature, you don't want anyone to survive.
This epidemic will greatly affect the people if not looked into. Hence, new strategies must be formulated to ensure the plague reduces.
The game creates a compelling world that engages the public on certain health topics. It features some stunning graphics, an impressive interface, and advanced AI to enhance the hyperrealistic world. There is also the cure version, in which you act as the savior with the aim to find a "cure" to help save humanity.
There are over 12 different diseases, just imagine the fun in the game? Moreover, there are over 50 countries to infect and hundreds of disease traits that are evolving.
---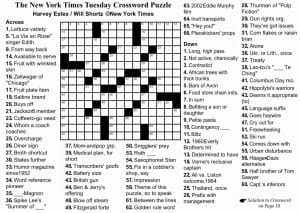 Do you want to keep your mind sharp? Then these word games will do the trick. You can play while traveling, waiting for someone, or during your free time. The app features puzzles for different entry levels. Hence, grow with your skills as you advance in the different levels.
It features ad-free words, crosswords, spelling bee, and mini crossword games. All of them are based on finding a word or the spelling. In the leaderboards, you can also add up to 25 friends to see who can solve today's mini puzzles.
Get to sharpen your word skills using the thousands of word games. It has over 2000 mini crossword puzzles. Track your progress using the performance stats.
---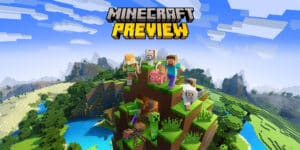 Minecraft allows you to explore different worlds and build everything from homes to castles. You can even play in creative mode with unlimited resources, or mine deep in the world using the survival mode. You can then craft weapons and use armor to fend off dangerous mobs.
Get to create, explore or survive along or play with your friends on different devices. The adventure continues as you scale mountains, unearth caves, and mine large ore veins.
You can also expand your game using the marketplace, slash commands, and add-ons. In addition, you can also buy Minecraft realms, which is a subscription that allows you to create your world. It gets exciting as you advance on.
---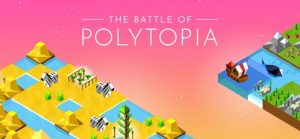 The battle of Polytopio is a game about map control, fighting enemies, and discovering new lands and technologies. You take up the role of the ruler of the tribe and attempt to build a civilization in competition with other tribes.
It is a civilization strategy game with three modes: perfection, domination, and creativity. Through mirror matches, you can meet opponents with the same tribe. The different tribes have unique nature, culture, and game experiences.
---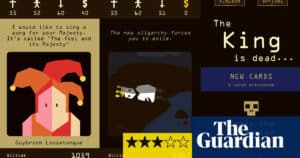 Reigns is a thriller game, in which as the ruler, you make decisions for the kingdom. You will get requests from your friends, enemies, advisors, and peasants. It's up to you to choose the best strategies to implement.
However, each decision made may have consequences along the way. Each year while you're in charge you strive to balance the people, church, army, and treasury.
If you love taking part in leadership, it is the perfect game for you. It will help to boost your leadership skills.
---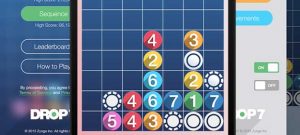 Drop 7 is a simple, fun, mastery, and mental game. As the main character, you are expected to drop and clear discs on a grid when the number matches the column or row.
Strive to get chain combos and score many points before the board is filled. It features different game modes like classic mode, blitz mode, and sequence mode. Through the leaderboard, you can see your rank against your friends and others globally. Also, get to earn achievements by completing the challenges.
---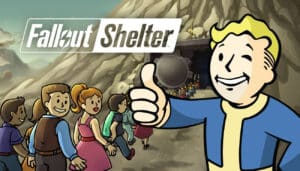 In the game, you take charge of the underground vault. You get to construct the vault, maintain the dwellers' happiness, and protect them. You can create a brighter future underground. This will ensure the community remains happy all through.
Moreover, craft worthless junk into useful items and prepare your dwellers to conquer external threats. This game will take your creativity to the next level.
---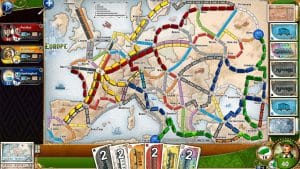 This is a classic board game that requires you to link up the cities and reach destinations. Therefore, try different tactics, block your competitor's lines, and take over routes before the others. Due to the new strategies, each new game level will be a unique experience.
If you are unsure, you can check the tutorial to learn more about the game. You can play in single-player or multiplayer mode against the whole world. There are also impressive add-ons, special maps, and rules.
---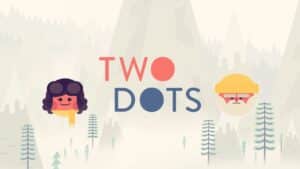 Two Dots game requires you to connect dots and solve the puzzles. It is free to play and features, 3950 fun levels.
Get to connect dots, make unique lines, sink anchors, and create dangerous bombs. It is made with a minimalistic design with relaxing game music. You will enjoy every step of the gameplay.
You can play at your own pace at any time. As you advance, you will get some unforgettable rewards.
---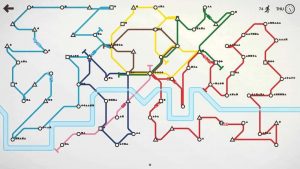 It is a sublime subway simulator game available on both iPad and iPhone. You just need to design a subway map for a growing city, draw lines between the stations, and keep your trains running.
As the new stations open, you can redraw your lines to keep them efficient. Do you think you can keep the city moving? Enjoy twenty real-world cities to test your planning skills. You can also compete against the world in the daily challenge.
---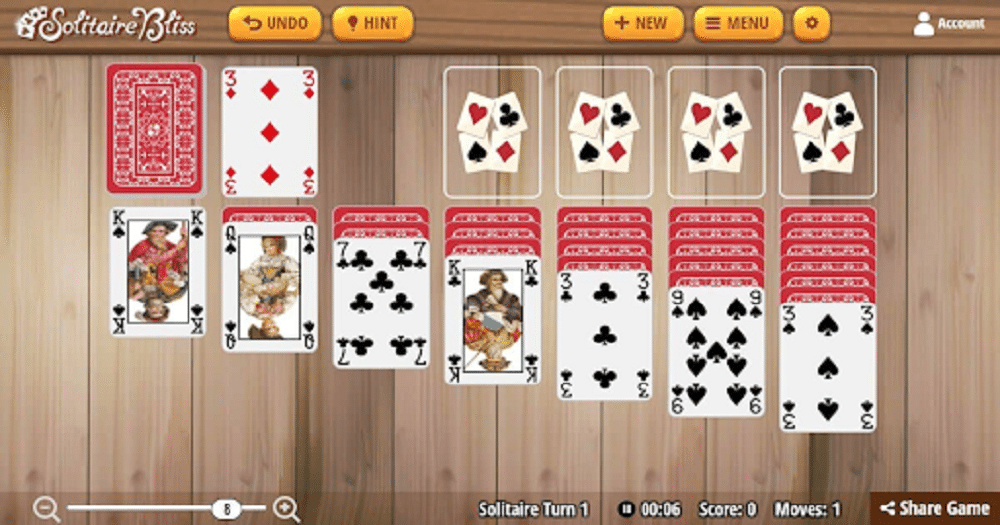 Try out some of the most beloved card games of all time on Solitaire Bliss. Games such as Solitaire, Yukon, Freecell, and many more are available to play for free.
Solitaire Bliss offers a variety of customizable options such as card decks and backgrounds, and even offers a history into each game, rules, and strategies used by many players. The wide variety of games available make this a multiple-games-in-one app.
---
Play These Offline Games During Your Free Time.
If you love playing games, then you shouldn't miss these. They all have unique game plays, with each level coming with a new experience. In most of the games, as you advance you get amazing rewards, coins, or hearts. This helps to increase your survival rate. Make the best of your free time by playing these offline iPhone games.