Find out the top support champions that synergize well with the Glorious Draven. We cover enchanters like Lulu and Nami that buff Draven's damage, hard CC tanks like Leona and Bard that lock down kills, and playmaking supports like Thresh and Blitzcrank that combo their abilities with Draven's axes. Learn to play the Draven with a support matchup, whether you're the ADC or support player. Discover support champ selections to help you cash in stacks and snowball with Draven.
Draven is a powerful marksman who relies on his spinning axes to deal massive damage to his enemies. He is also very snowbally, meaning he can easily take over the game if he gets ahead. However, Draven has weaknesses, such as his lack of mobility, self-esteem, and crowd control. Therefore, he needs support to complement his strengths and cover his flaws. The best support for Draven is those who can help him be more aggressive in the lane or protect him from enemy threats. Some examples of these supports are:
---
1. Thresh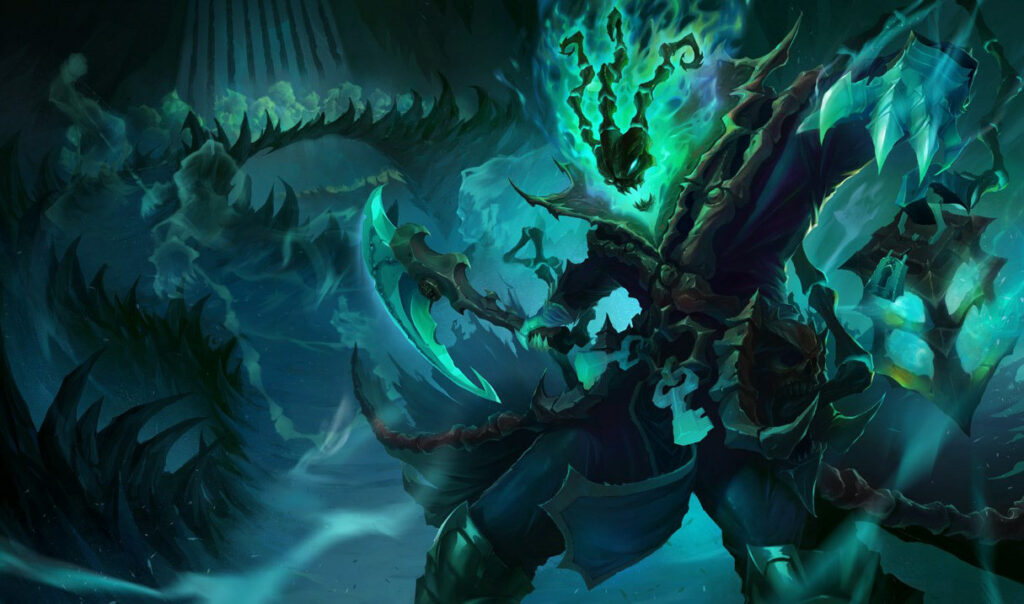 Thresh is one of the most popular and versatile supports in League of Legends. He can provide Draven with much crowd control, engagement, disengagement, and mobility with his abilities. Thresh's Q, Death Sentence, is a skill shot that hooks an enemy and pulls them towards him. Thresh can also reactivate his Q to dash to the hooked enemy. Also, Thresh's W, Dark Passage, is an ability that throws a lantern to a target location. The lantern grants vision and shields any ally who is near it. Thresh or any partner can also click on the lantern to dash to Draven's location.
Moreover, Thresh's E, Flay, is an ability that passively empowers his basic attacks with bonus magic damage and a stacking slow. Thresh can also activate his E to sweep his chain in a direction, knocking back and slowing enemies hit by it. This ability is very beneficial for Draven, as it can help him peel enemies off him or disrupt their movement and make them easier to hit with his spinning axes. Thresh's R, The Box, is an ability that creates a pentagonal prison of spectral walls around him. Enemies who walk through the walls break them, take magic damage, and are slowed by 99% for 2 seconds. This ability is very advantageous for Draven, as it can trap enemies in a small area and make them vulnerable to his damage. Thresh can also use his R to zone enemies or cut off their escape routes.
Thresh's Builds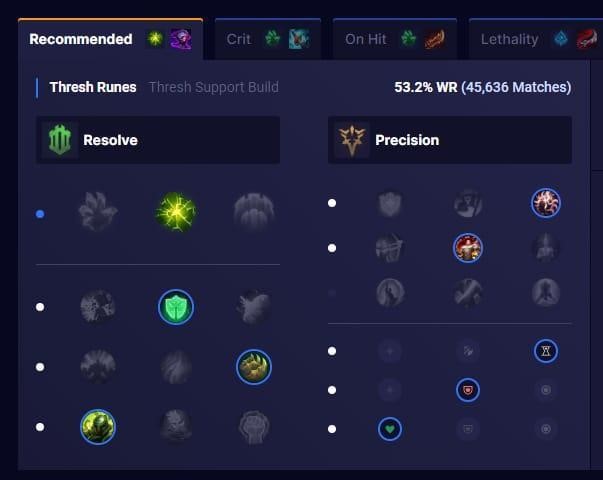 Items

---
2. Leona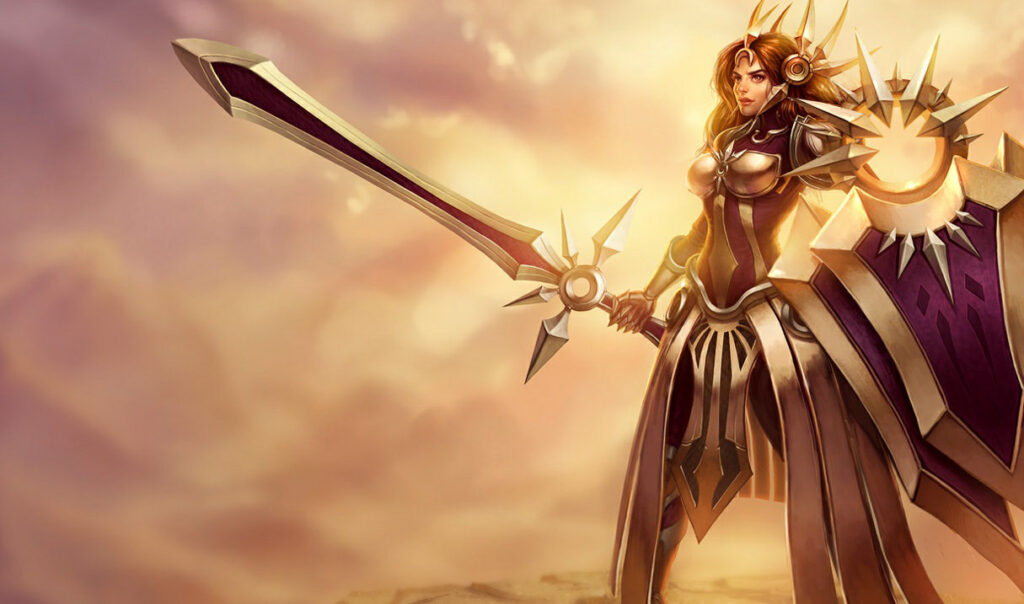 Leona's tackiness and lockdown enable Draven's high-damage aggression in the lane. Her crowd control leaves enemies helpless for Draven to tear through with his spinning axes. Leona's E, Zenith Blade, allows her to gap close onto enemy champions and lock them down with her Q stun, Shield of Daybreak. This skill sets up easy kills for Draven so that he can snowball with his early-game power spikes. One of Leona's best pairings with Draven is her ultimate, Solar Flare.
Draven lacks his own hard CC, so Leona's AoE stun on a low cooldown enables Draven to wipe out multiple enemies at once. During a team fight, A well-placed Solar Flare will leave the enemy team helpless against Draven's damage. Even if Draven's axes lead him into the wrong position, Leona can use her W, Eclipse, to make him tanky against enemy focus fire. Her passive, Sunlight, also helps Draven by reducing the armor of enemies he attacks. With Leona's crowd control and durability, she can set up favorable 2v2 fights and sacrifices herself to protect Draven. Draven is weak alone, but Leona gives him the frontline and initiation he desperately needs for success. Overall, Leona amplifies Draven's early game dominance and enables him to snowball fights in his favor through superior initiation and lockdown. Her harmony mitigates Draven's weaknesses while playing directly into his strengths as a heavily damaging marksman.
Leona Builds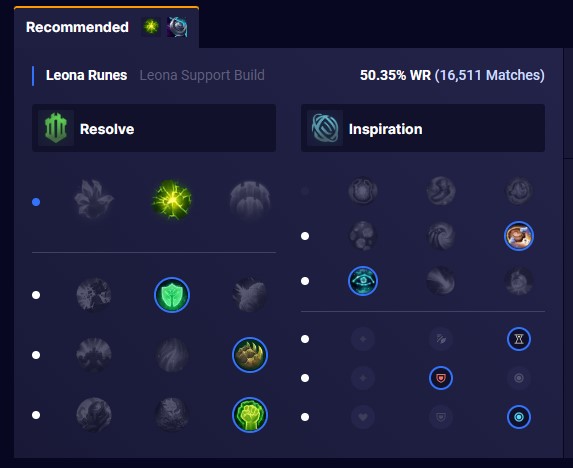 Items
---
3. Nami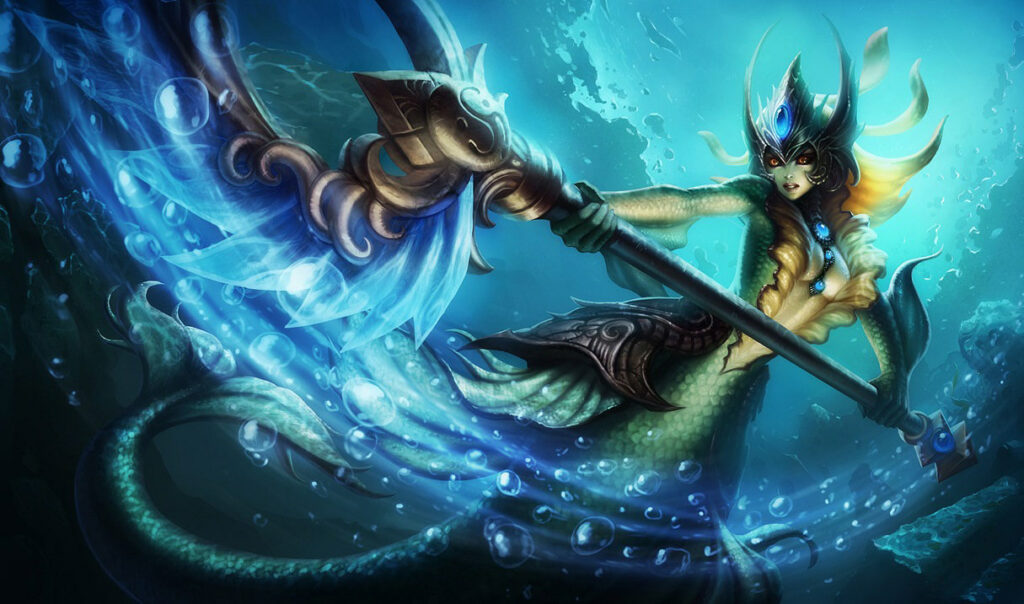 Nami is the best support for Draven because she can heal him, buff him, and CC enemies with her abilities. Nami and Draven have a synergistic playstyle, as they can poke, sustain, and all-in the enemy bot lane. Here are some details about Nami as the best support for Draven: Nami's Q, Aqua Prison, is an ability that sends a bubble to a target area, dealing magic damage and suspending enemies hit in the air.
This setup suits Draven, as it can help him land his spinning axes or prevent enemies from escaping or engaging. Nami can also use her Q to set up scams or peels for Draven. When you add her W, Ebb, and Flow, an ability that unleashes a stream of water that bounces between allied and enemy champions, healing allies and damaging enemies; her  E, Tide caller's Blessing,  an ability that empowers an allied champion's subsequent three basic attacks or abilities to deal bonus magic damage and slow the target for 1 second and her R, Tidal Wave, a power that summons a massive wave of water that travels in a line, dealing magic damage and knocking up enemies hit by it come in handy to help Draven enhance his damage and kiting potentials.
Nami's Builds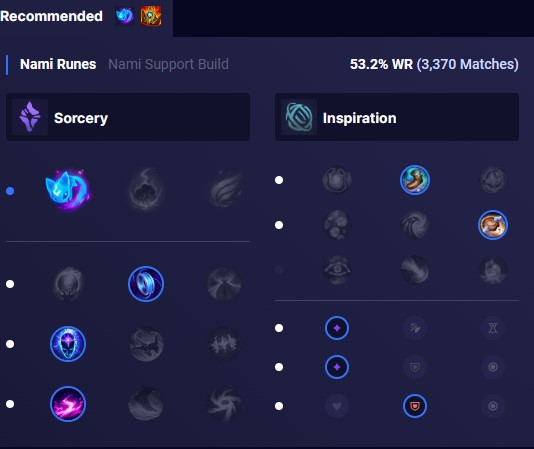 Items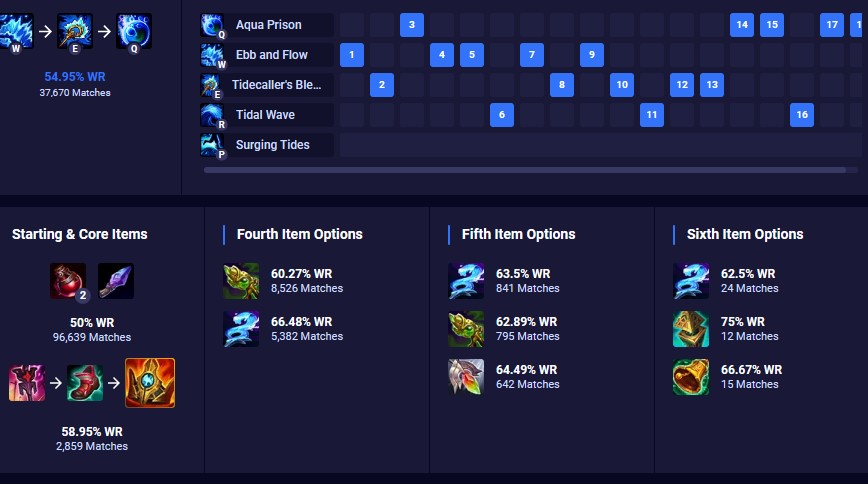 ---
4. Bard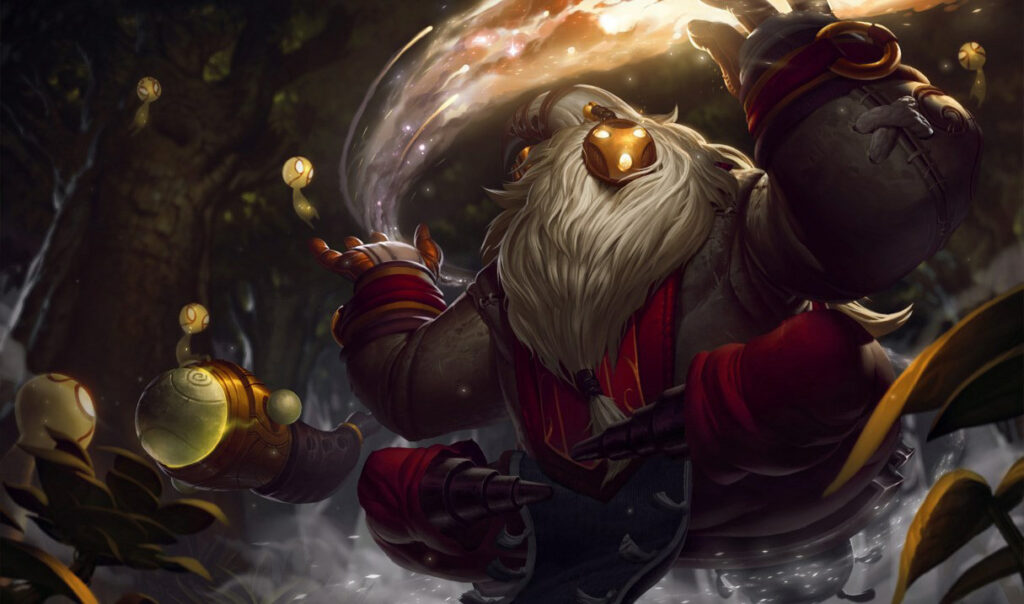 Draven's high damage output and snowball potential mean he constantly fights and gets kills in the lane. Bard complements this aggressive playstyle perfectly with his versatile kit. Bard's Q, Cosmic Binding, allows him to lock down enemies from long range so Draven can chase them down with his spinning axes. Landing a Cosmic Binding on an enemy ADC makes for an easy kill for Draven's significant early-game damage. One of Bard's best abilities is his E, Magical Journey. He can create tunnels through terrain for Draven to chase enemies through or use as an escape. Draven loves to chase down targets relentlessly but is immobile, so Magical Journey gives him the mobility he lacks. When Draven gets a lead, Bard's ultimate, Tempered Fate, can lock down whole teams so Draven can clean up team fights.
Even if Draven mispositions, Bard can use Tempered Fate defensively on him until his abilities return. With his healing shrines from W, Caretaker's Shrine, Bard enables Draven to stay healthy and continue fighting aggressively in the lane. The speed boost from the shrines also helps Draven chase down enemies. Bard's versatile CC and mobility tools enable Draven's aggressive high-damage playstyle. They make for a deadly kill lane to take over the early game. Bard covers Draven's weaknesses and amplifies his strengths, making him the perfect support pairing.
Bard's builds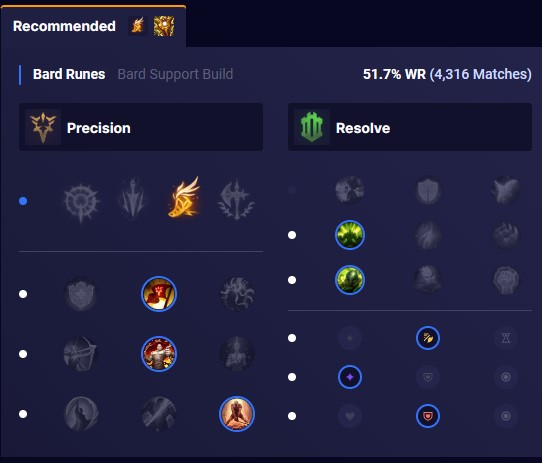 Items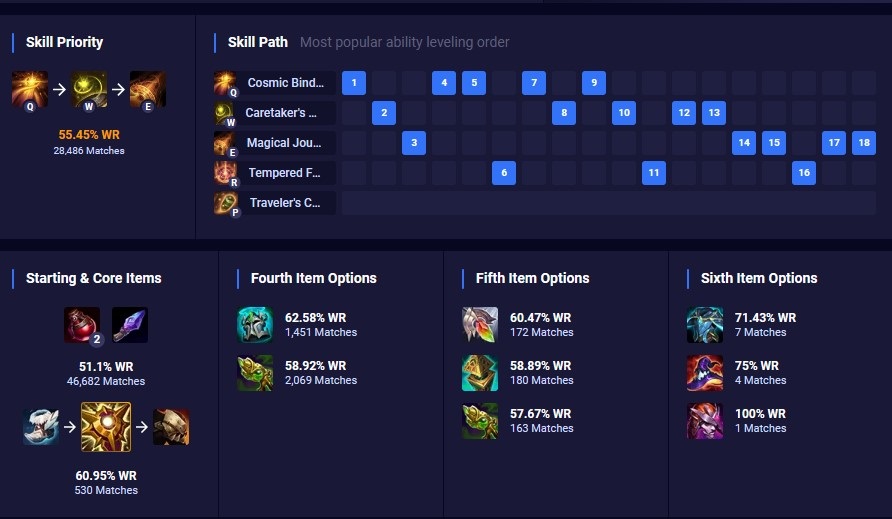 ---
5. Lulu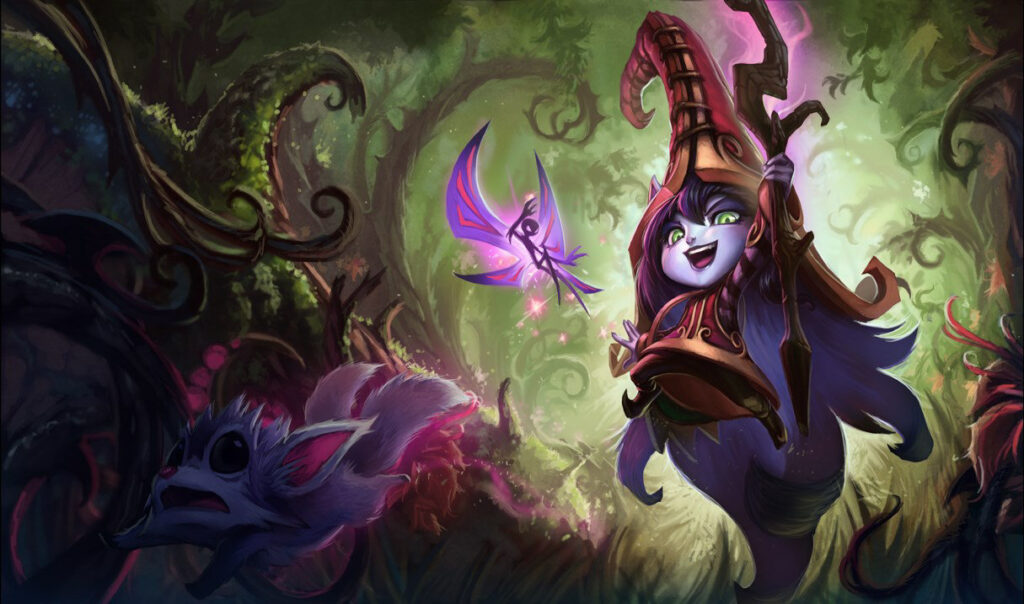 Lulu is a supportive enchanter who can enhance Draven's attacks and provide crowd control. Lulu's Whimsy (W) can speed up Draven and improve his attack speed, while her Help, Pix! (E) can shield Draven and strengthen his attacks. Her Glitterlance (Q) can slow down enemies and deal damage, while her Wild Growth (R) can knock up enemies and enhance Draven's size, making him harder to target.
Lulu's Builds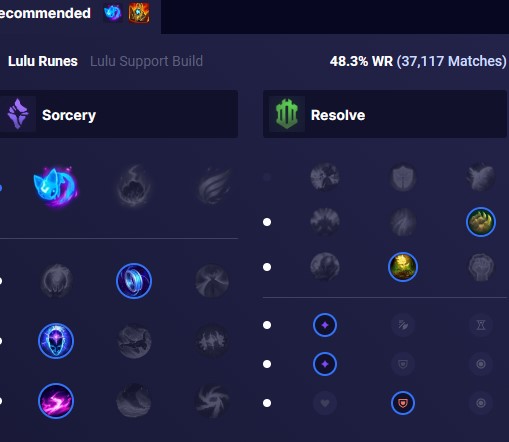 Items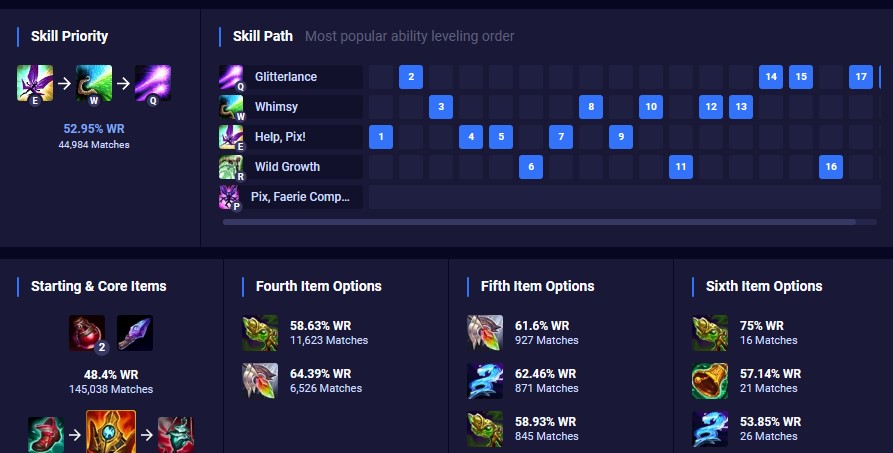 ---
6. Blitzcrank
Blitzcrank is another hook support who works well with Draven. Blitzcrank's Q can pull enemies towards him, and his E can knock them up, allowing Draven to unleash his damage. Blitzcrank's W can also give him and Draven a speed boost to chase or escape. Blitzcrank and Draven have a simple but effective combo: pull someone with Q, knock them up with E, and watch Draven finish them off.
Blitzcrank's Builds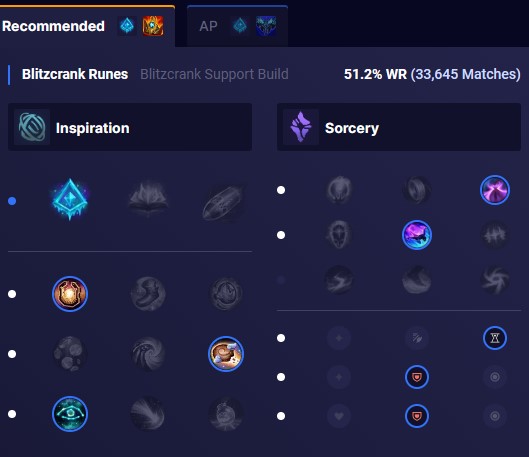 Items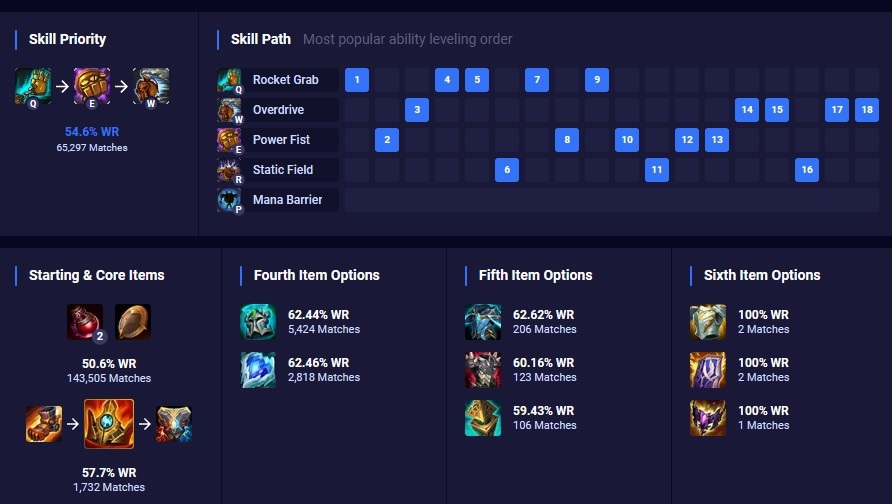 ---
7. Karma
Karma is the best support for Draven because she can poke enemies with her Q, shield Draven with her E, and grant him bonus movement speed with her E or W. She can also empower her abilities with her R, Mantra, to make them more powerful and versatile. Karma and Draven have a very protective synergy, as Karma can enhance Draven's damage and survivability. Together, they can dominate the bot lane and carry their team to victory!
Karma's Builds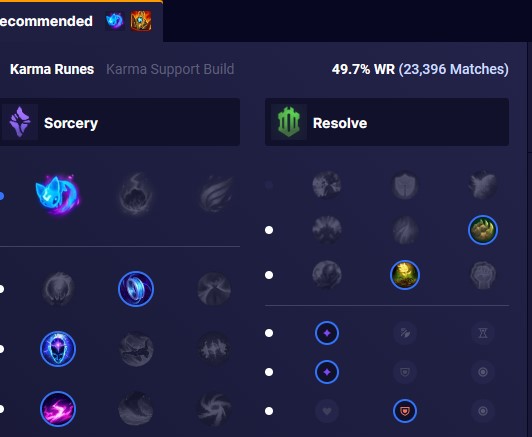 Items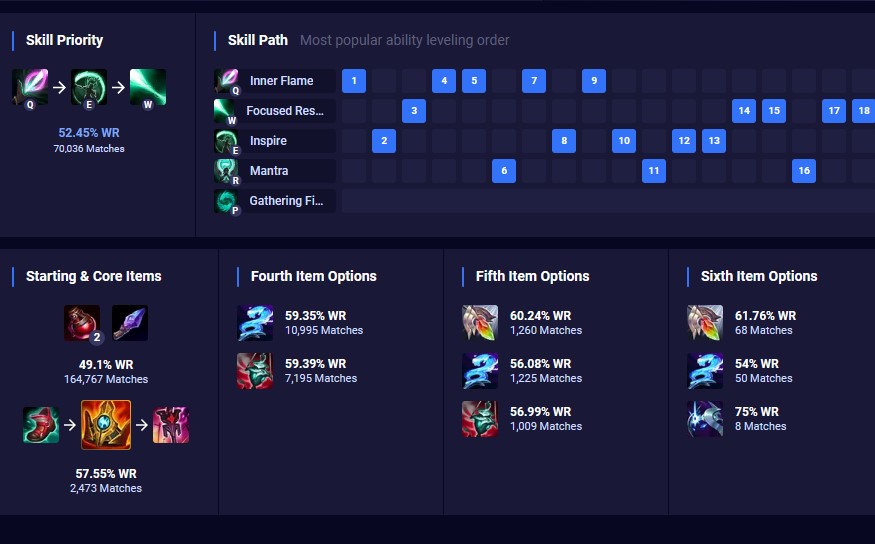 ---
Conclusion
These are some of the best supports for Draven in League of Legends. Of course, other supports can work well with him, depending on the situation and the play style. The most important thing is communicating with your support and coordinating your actions in the lane and team fights. With the proper support by your side, you can dominate the bot lane as Draven and carry your team to victory!