In the world of online gambling, live casinos have emerged as a game-changer.
These digital platforms offer players an immersive and interactive gaming experience that closely mimics the atmosphere of brick-and-mortar casinos. While traditional table games like blackjack, roulette, and baccarat have long been the staples of live casinos, the industry has evolved to offer an array of exciting variations that cater to diverse player preferences.
In this article, we will delve into eight fascinating live casino game variations that take the excitement to a whole new level.
---
1. Lightning Roulette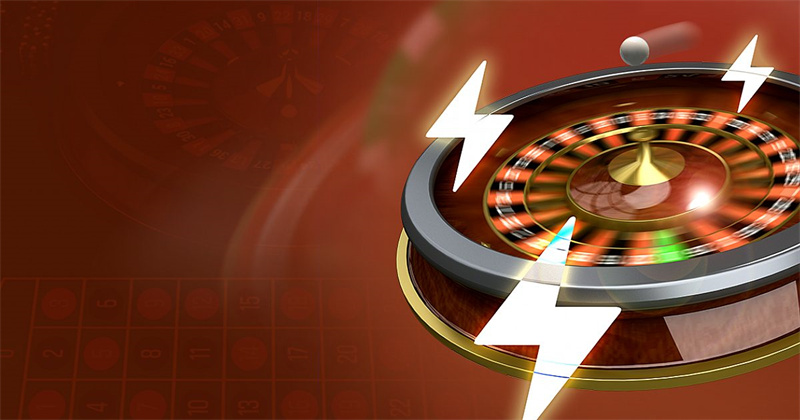 Roulette enthusiasts are in for a treat with Lightning Roulette. This electrifying variation of the classic game adds a unique twist by introducing random multipliers to selected numbers on the wheel. When the lightning strikes, it can boost your winnings by up to 500 times your bet!
This thrilling element not only enhances the excitement of the game but also offers the potential for significant payouts.
---
2. Infinite Blackjack
Infinite Blackjack is a variation of the beloved card game that allows an unlimited number of players to participate simultaneously. Unlike traditional blackjack tables where seats may be limited, Infinite Blackjack ensures there's always room for everyone.
Additionally, this variation incorporates several side bets and features that spice up the gameplay, making it an excellent choice for both beginners and experienced players.
---
3. Monopoly Live
Monopoly Live is a captivating blend of the iconic board game and a live casino wheel. Hosted by lively presenters, this game features a giant wheel adorned with segments representing various cash prizes and bonus rounds.
Players can place bets on their predicted outcomes, and if the wheel stops on their chosen segment, they win the corresponding prize. With its interactive elements and nostalgic charm, Monopoly Live offers a delightful departure from traditional casino games.
---
4. Dream Catcher
Dream Catcher is another wheel-based live casino game that has gained immense popularity. The game revolves around a vertically mounted wheel divided into colorful segments, each featuring a different multiplier value. Players bet on which multiplier they think the wheel will land on.
The real-time action and engaging hosts make Dream Catcher a fantastic option for those seeking a casual and entertaining gaming experience.
---
5. Deal or No Deal Live
Fans of the hit TV show "Deal or No Deal" will find this live casino variation utterly engrossing. In Deal or No Deal Live, players get the chance to participate in the game show experience from the comfort of their homes.
A live host presents the game and guides players through the process of selecting briefcases and negotiating with the banker. The suspense and anticipation of whether to accept or decline the banker's offers create a truly immersive gaming experience.
---
6. Side Bet City
Side Bet City is a unique poker variation that puts a twist on traditional Texas Hold'em. In this game, players don't compete against each other or the dealer; instead, they place bets on the outcome of a poker hand based on the community cards.
The game offers various bet options, including 3-card poker, 5-card poker, and 7-card poker, allowing players to choose their preferred level of risk and reward. Side Bet City is an excellent choice for poker enthusiasts looking for a refreshing take on the classic card game.
---
7. Crazy Time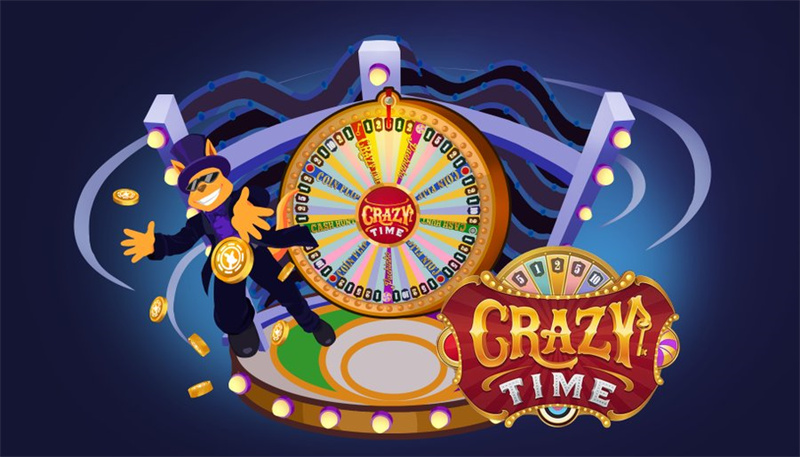 Crazy Time is the epitome of live casino extravagance. This game show-style variation is loaded with features, including multiple bonus rounds and a colorful spinning wheel. Players can bet on different segments of the wheel, with each segment offering various cash prizes and multipliers. The charismatic hosts and lively studio atmosphere add to the overall excitement of Crazy Time Live.
It's a game that's hard to resist, thanks to its potential for big wins and non-stop entertainment.
---
8. Gonzo's Treasure Hunt
Gonzo's Treasure Hunt is a fusion of live casino gaming and augmented reality. Inspired by the popular slot game Gonzo's Quest, this variation combines elements of a live presenter and interactive gameplay.
Players use their cursor to choose stones on the wall, behind which are hidden cash prizes or multipliers. The game's immersive graphics and animations, along with the thrill of uncovering treasures, make Gonzo's Treasure Hunt a standout option for those seeking a unique live casino adventure.
As the world of live casino gaming continues to evolve, these eight variations offer a glimpse into the endless possibilities of online gambling. While traditional games like blackjack and roulette remain evergreen favorites, these exciting innovations cater to a broader audience and add a new layer of excitement to the live casino experience.
However, before diving into the world of live casino game variations, it's crucial for players to exercise responsible gambling practices. Set a budget, stick to it, and avoid chasing losses. Additionally, familiarize yourself with the rules and strategies of each game to maximize your chances of winning.
In conclusion, live casinos have come a long way from their humble beginnings, and the introduction of these fascinating game variations is a testament to the industry's commitment to innovation and player engagement. Whether you're a seasoned casino enthusiast or new to the world of online gambling, exploring these live casino game variations is a thrilling journey that promises excitement, entertainment, and the potential for lucrative wins.
So, why not take a chance and embark on your own live casino adventure today? Who knows, you might just strike lightning or uncover hidden treasures along the way!