Get ready to elevate your FIFA experience with the newest features and improvements in FIFA 23. From improved gameplay mechanics to added realism, this article will give you an inside look at what's new in the game.
Making FIFA 23 one of the most fun and realistic video games in the series' history has taken a lot of work from EA Sports' development team. There are numerous reasons for fans to be thrilled about the most recent version, including changes to the gameplay, brand-new immersive technologies, and improvements to well-liked game variants.
Changes and improvements to the previous version are among the most intriguing aspects of a new FIFA release. EA Sports and FIFA, the organization that governs football, team together for the final time in FIFA 23, which is no exception.
Gamers have welcomed FIFA 23 with open arms. Due in major part to the many upgrades they have been implementing throughout, EA has so far ensured that the game is enjoyable, captivating, and exciting. coming off of a terrific World Cup 2022 update that gave gamers tons of stuff to get their teeth into.
Additionally, we are getting closer to the desired Team of the Year promotion, when players will have the opportunity to pack ridiculous Tournament of the Year players like Kylian Mbappe and Lionel Messi. All these features are enjoyable with the new improvements FIFA 23 put in place, which include:
---
New AcceleRATE system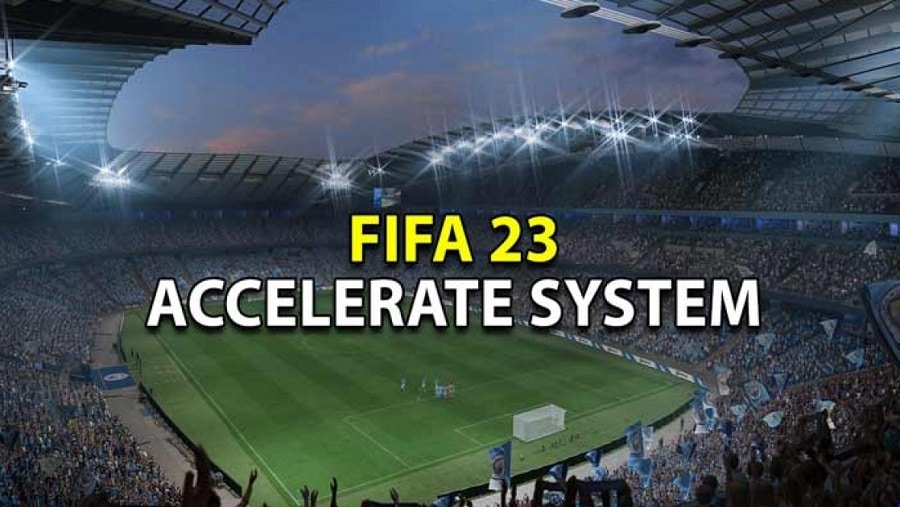 The development of the new AcceleRATE system has played a significant role in making FIFA 23's updated HyperMotion2 technology the most realistic player movement and dribbling mechanics yet. Lengthy, Explosive, and Controlled players all fit under these three categories. While the majority of players fit into the Controlled archetype, which causes players to accelerate gradually until they achieve their top speed, the Explosive archetype causes players to accelerate quickly.
However, once they do, they are able to hold their maximum speed as they charge down the field. Lengthy players, on the other hand, are the taller players who take a little longer to reach their top speed.
---
FUT Moments
This feature allows only one player to game in Ultimate Team, which is a brand-new game style for FIFA 23, that gives players a new method to earn packs and other goods. The primary focus of FUT Moments is on brief scenarios with a variety of challenges that, when successfully completed, award players with FUT Stars, which can then be redeemed for items in the Moments Star Gallery. Players get the option to recreate some of football's most famous moments in games that are focused on current issues or historical events.
---
Games for the World Cup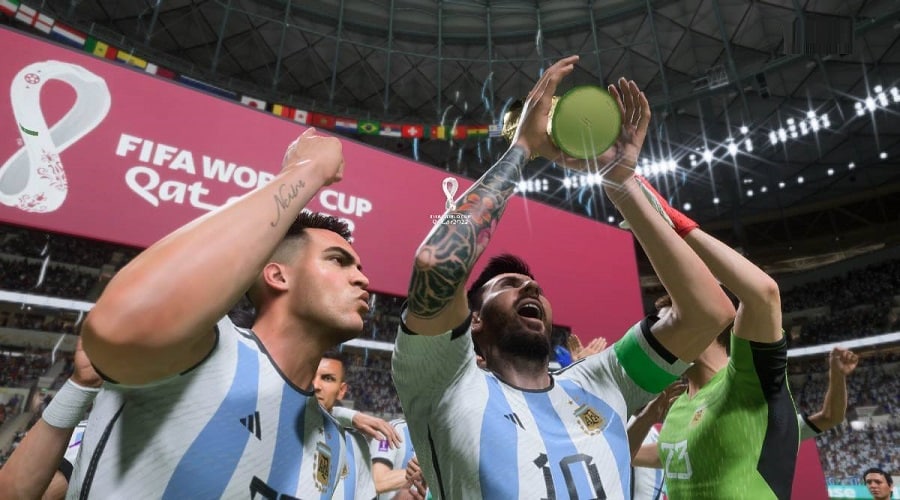 FIFA 23 included modes for gamers to play for both the just concluded 2022 World Cup and 2023 Women's World Cup in honor of the next international competitions. Players will have the opportunity to take their own countries to victory once they are released at no extra cost which is near the period of the specific competition. Players are anxiously anticipating the two future releases because previous World Cup improvements were among the best in FIFA history.
Talking about World Cup features, even FIFA came up with new features and improvements. Off-field enhancements were made for the 2022 World Cup. A single example was the automated VAR system. During the World Cup in Qatar, an offside system that is partially managed by artificial intelligence will be in place, according to FIFA. The referees used this as an additional tool to aid them in making precise, quick, and consistent judgments regarding offside calls throughout the games.
Also, with FIFA making a number of technological advances to the game, other industries with an interest in football have also started to come up with innovative ways in which the sport can be enhanced. For instance, the betting market came up with new things during the tournament such as the Unibet Bet Builder, where you can add multiple picks from a game into one mega bet, thus increasing the overall odds, therefore helping to further boost the viewing experience that can be had when watching the beautiful game.
---
Powerful Shooting
FIFA 23's Power Shooting is the newest shot type to be included. Naturally, it is shooting like normal, but with extra power. These new shots need a bit more time to execute than the standard shooting animation, but they provide a fresh method of scoring goals that haven't been used in earlier versions of the game. The Power Shot provides the game's most lethal finishers with another method of scoring, making it ideal for strikers who are having difficulty against speedy defenders.
---
High-Tech Impact Mechanics
FIFA 23's Advanced Impact Physics has improved the results of deflections and blocks. Different animations for arms, legs, hands, heads, and fingers are used to simulate the effects of deflections in real life.
The ball's speed and power also affect how severely the ball will ricochet. The new Advanced Impact Physics, which further enhances the game's updated feel, focuses on authenticity.
---
Artificial Intelligence Strategic Awareness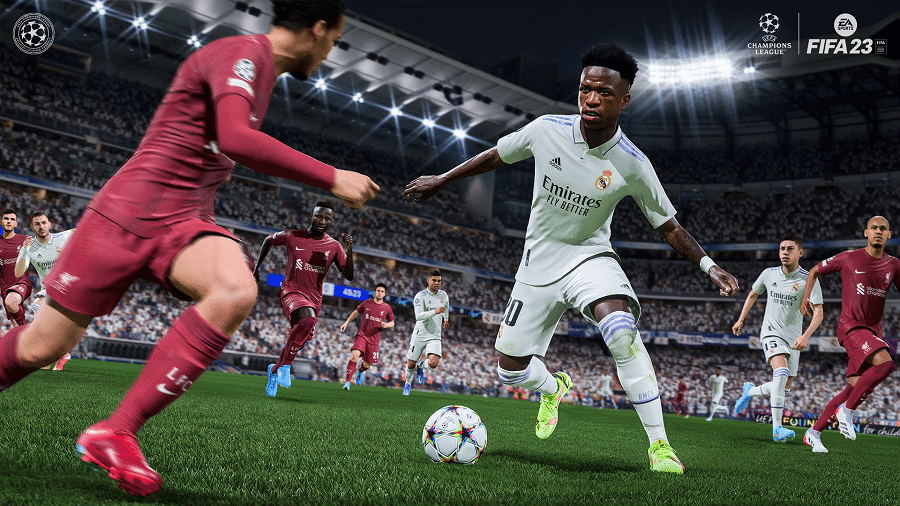 FIFA 23's new AI Tactical Awareness is one of the most critical factors that must be taken into account. The AI foes now respond better to in-game circumstances like the amount of time remaining on the clock and the current score thanks to tactical improvements. In an effort to earn a win, managers can alter formations and playing styles during games while also taking into account the effects of certain substitutions.
---
Gaming across multiple platforms
FIFA 23 was created by EA Sports to facilitate console cross-platform play. For example, PlayStation 4 users can only play against Xbox One users, while PlayStation 5 users can play against Xbox Series S/X opponents.
However, this only applies to consoles of the same generation. While cross-platform gaming is not supported for the Nintendo Switch edition, PC players will be grouped with PS5 and Xbox Series gamers on the next-generation consoles.
---
Team synergy at its finest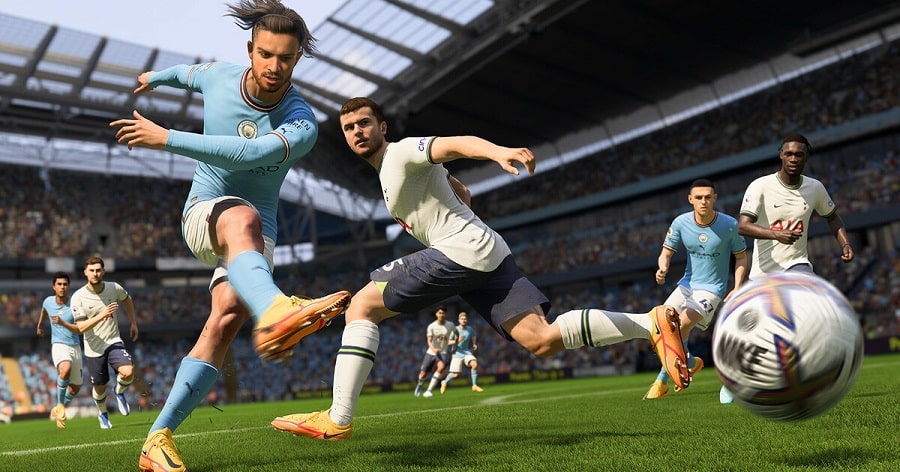 Prior FIFAs, players in Ultimate Team would only get along with other players if they were placed next to them on the field in the starting XI. Players in FIFA 23 will team up based on the same criteria—club, league, and nation—and they will gain chemistry regardless of where the connected player is on the pitch.
Additionally, there will not be any more manual repositioning of players; instead, each player will be listed with up to three spots that they may play in during actual games. This will ensure that each player's position and chemistry remains consistent.
---
Verdict
Overall, the newest installment of FIFA looks to be a huge improvement over previous iterations, with improved gameplay mechanics, realistic graphics, and additional features. Fans are sure to eagerly anticipate the two future releases because previous World Cup improvements were among the best in FIFA history.