Unlike other games that will get us frustrated and angry, Slime Rancher will happily fight all those negative thoughts. If you truly wish to have fun, then Slime Rancher is a MUST!!
| | |
| --- | --- |
| Game name | Slime Rancher |
| Game type | Action-adventure game, Indie game |
| Opener | Monomi Park |
| Gaming platform | Windows, macOS, Linux, Xbox One, Nintendo Switch, PlayStation 4 |
| Publish time | August 1, 2017 |
Background: Since release, Slime Rancher has received overwhelmingly positive reviews. The developers and the game succeeded in delivering the experience they wanted to the audience. Slime Rancher is a relaxing, and somewhat peaceful game.
Mode: Finding yourself on an unknown planet, you start a new life as a Slime Rancher. You can use your tool to collect those smiley slimes, and gather their Plorts which can be traded. The Slimes will be needing food. Based on the amount of food you give, they will produce differently. However, this game isn't just about Slimes. It has a beautiful open world that you are free to explore. Hidden notes are meant to be found, and with each note you will learn the secrets of this planet.
Price: $19.99
Number of players: Singleplayer
Main features:
Cute game.
Free exploration in an open world.
Farming and harvesting crops to be fed to the Slimes.
Capture slimes and put them in your ranch.
Three different game modes.
More than one hundred different Slimes.
---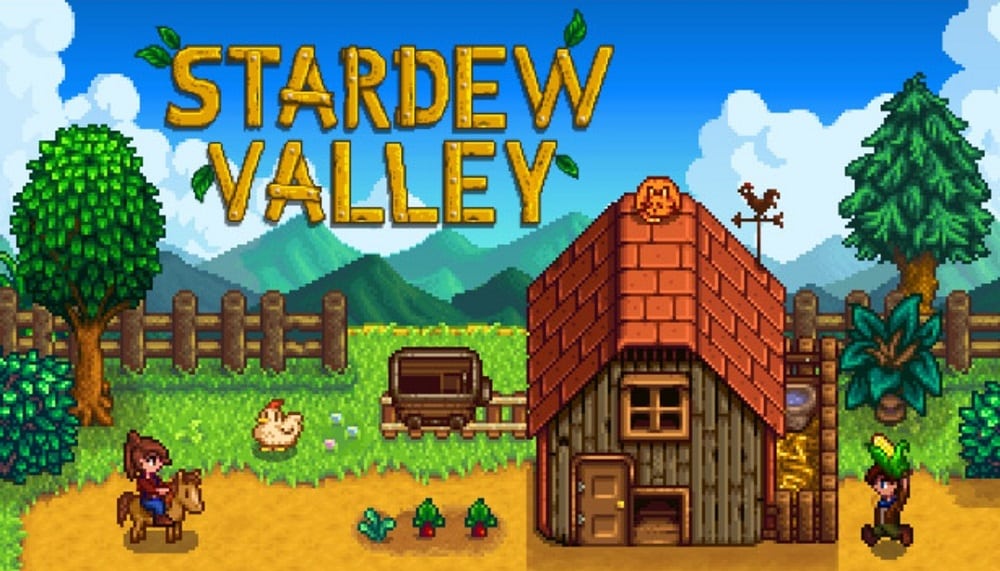 | | |
| --- | --- |
| Opener | ConcernedApe |
| Gaming Platform | Windows, macOS, Linux, PlayStation 4, Xbox One, Nintendo Switch, PlayStation Vita, iOS, Android |
| Publish Time | February 26, 2016 |
The first recommended game for today is no other than Stardew Valley. It's a popular pixel graphic game with an interesting storyline. The game starts on a semi-island. Your small house is in the middle of it, surrounded by trees, rocks, logs, and bushes.
This calm and peaceful game will allow you to farm, trade, fish, and raise your skill level in many different areas. You can explore other locations and meet other NPCs. You can ever marry one of the NPCs as long as you have a high relationship with them. And while monsters do exist in caves, they aren't too much of a threat.
---
| | |
| --- | --- |
| Opener | BlueTwelve Studio |
| Gaming Platform | PlayStation 4, PlayStation 5, Windows |
| Publish Time | 19 July, 2022 |
Do you love cats? Even if you don't, you will appreciate everything about this game. Stray is a beautiful game with a meaningful story about a cat that becomes separated from its family. Lost in an ancient city that is surrounded by old androids, the cat must find a way to escape and reunite with its owners.
Along the way, a friendly flying companion will join you on this journey. Play as the lost cat and discover all the cute interactions you can get to happen. From meowing, purring, and even jumping! You will enjoy lots of small bits this game has to offer.
---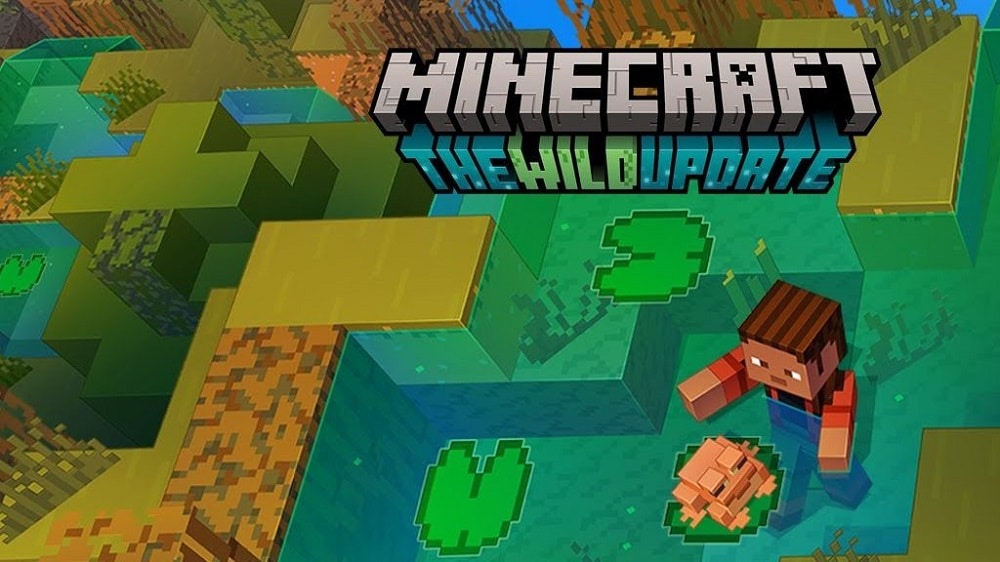 | | |
| --- | --- |
| Opener | Mojang Studios |
| Gaming Platform | Windows, macOS, Linux, Android, iOS, iPadOS, Xbox 360, Raspberry Pi, Windows Phone, PlayStation 3, Fire OS, PlayStation 4, Xbox One, PlayStation Vita, Wii U, Apple TV, tvOS, Nintendo Switch, New Nintendo 3DS |
| Publish Time | 18 November 2011 |
Alright, I'm aware of what many people would say about this. Zombies, Skeletons, Spiders, and many terrifying creatures exist in Minecraft. They will spawn at night, they will hunt the player and try to kill him. That doesn't sound peaceful, right? Luckily for us, the game has a difficulty called "Peaceful" Besides many other mods that disable hostile mobs from spawning.
Minecraft is a game that creates randomly generated worlds with different terrain, structures, and natural treasures. This amazing sandbox game will allow the player to do whatever they want! So long as they have the required materials. Create your own house then upgrade it to a mansion. Lure animals into your fences and start your farm.
---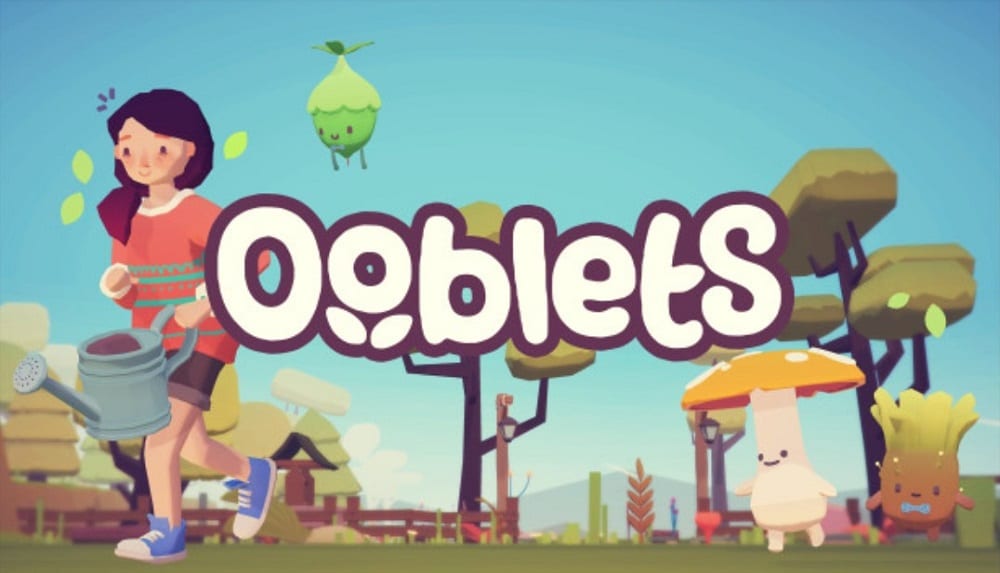 | | |
| --- | --- |
| Opener | Glumberland |
| Gaming Platform | Nintendo Switch, Xbox One, Microsoft Windows |
| Publish Time | July 15, 2020 |
Although this game is still in early access, it has a high potential for success. Ooblets is familiar with Slime Rancher in many cute aspects. Your start will be on a very basic farm that requires improvement. However, you won't be planting normal seeds, but Ooblets seed instead!
Those Ooblets will grow and become your friends! Learn more about Ooblets by interacting with other characters. Have some funny dance battles, recreate your house, customize your character, and enjoy all the different locations in Oob.
---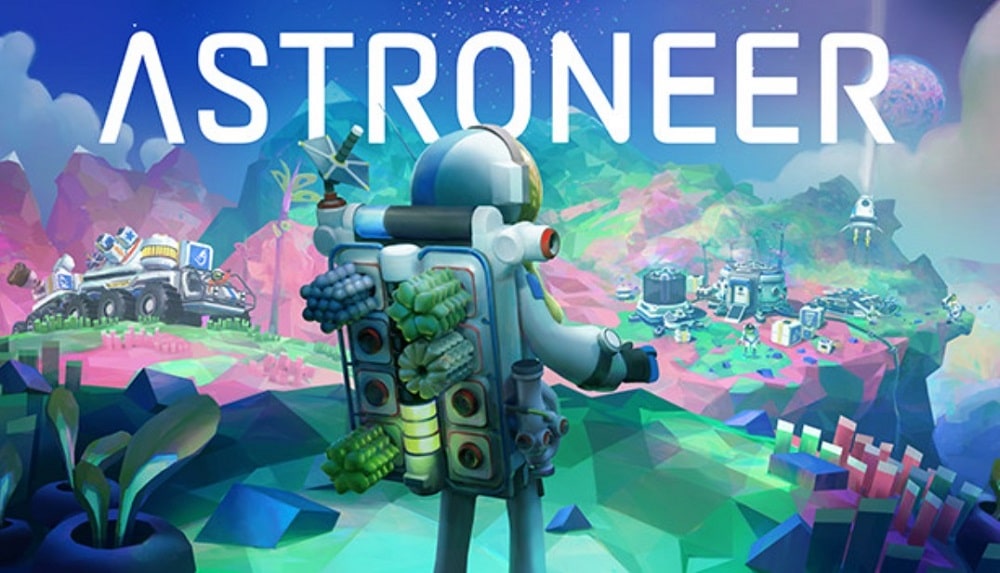 | | |
| --- | --- |
| Opener | System Era Softworks |
| Gaming Platform | Nintendo Switch, PlayStation 4, Xbox One, Microsoft Windows, Xbox Cloud Gaming |
| Publish Time | 16 Dec, 2016 |
The Age of Discovery is here! Play as an astronaut in the very far future, specifically in the 25th century, and have complete freedom to scout through the galaxy. With the right technology, you are capable of surviving harsh climates, environments, and planets in general.
Your purpose is to discover the mystery of the universe! Astroneer is a sandbox game that lets players either work together or sabotage each other as they create new structures on a foreign planet. They can dig and shape anything they build thanks to the tools they have.
---
| | |
| --- | --- |
| Opener | Unknown Worlds Entertainment, Panic Button Games, Shiny Shoe LLC, Grip Digital |
| Gaming Platform | macOS, Microsoft Windows, Xbox One, PlayStation 4, Nintendo Switch, PlayStation 5, Xbox Series X/S |
| Publish Time | December 16, 2014 |
If you're afraid of the ocean, then this game will be super bad for you, Which is more than enough reason to play it! Subnautica takes place on an alien planet after your ship has crash-landed on the ocean. You don't have many options at the beginning, and the only way to progress is to go deep in the water and discover the unknown.
Many dangers will come along, you must stay aware of your oxygen usage and dangerous ocean creatures that you have never seen before. But worry not! Many can be helpful too, even adorable as well.
---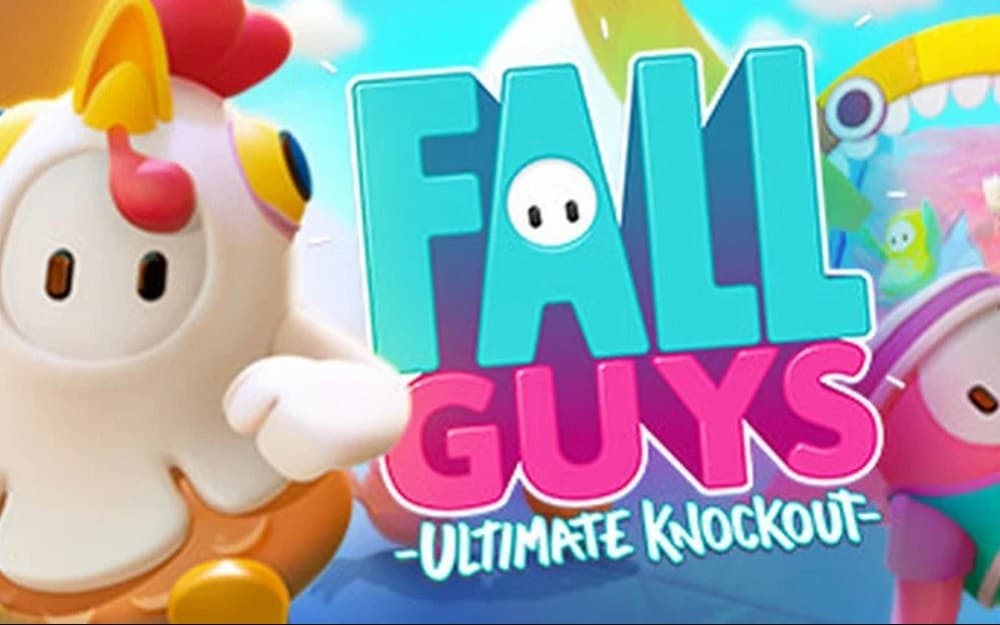 | | |
| --- | --- |
| Opener | Mediatonic |
| Gaming Platform | Nintendo Switch, PlayStation 4, Xbox One, Xbox Series X and Series S, PlayStation 5, Microsoft Windows |
| Publish Time | August 4, 2020 |
Fall Guys is a good game that was quickly overshadowed by the release of Among Us. While this game was getting popular and had great reviews, many content creators switched to Among Us due to the unique way it needed to be played. However, Fall Guys is now back to take the spotlight. Although this game is competitive, which is known to be stressful for many gamers, it isn't that bad.
In fact, it is not stressful at all! Fall Guys consist of a bunch of cute-looking characters that can be customized. Each game is in a different arena with bright and colorful buildings. To win, you must be the last person to be eliminated.
---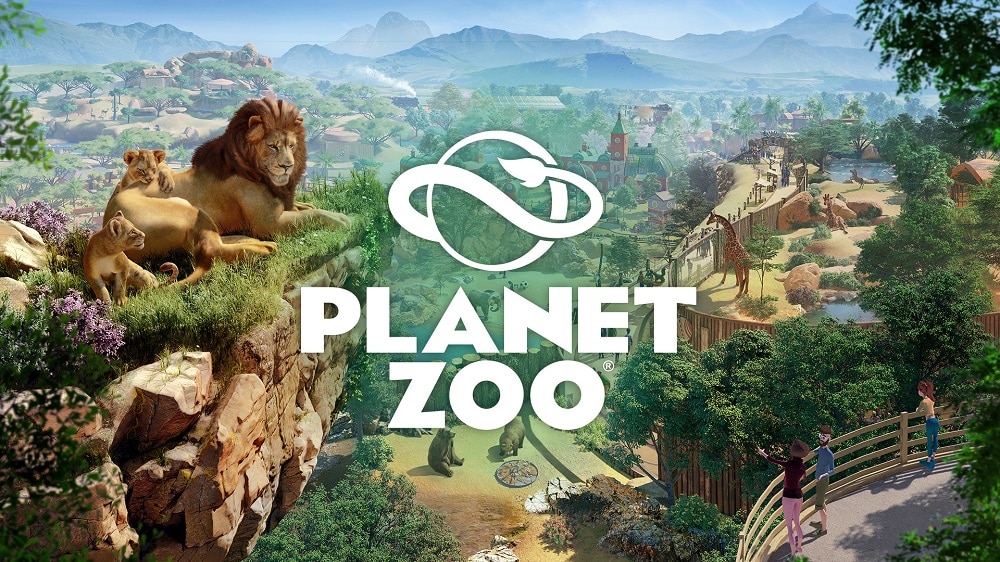 | | |
| --- | --- |
| Opener | Frontier Developments plc |
| Gaming Platform | Microsoft Windows |
| Publish Time | 5 Nov, 2019 |
Have you ever been to a zoo? Have you ever watched animal documentaries on TV? Even if you haven't done any of these, Planet Zoo will bring you a unique gaming experience that you haven't seen before. Build a beautiful world for your animals.
This world will become their planet, and watch them interact with the terrain and with other animals. Make suitable areas for specific animals to inhabit. Every decision you make will have an effect on the Zoo you've created. Watch as excited visitors come to watch your animals from up close.
---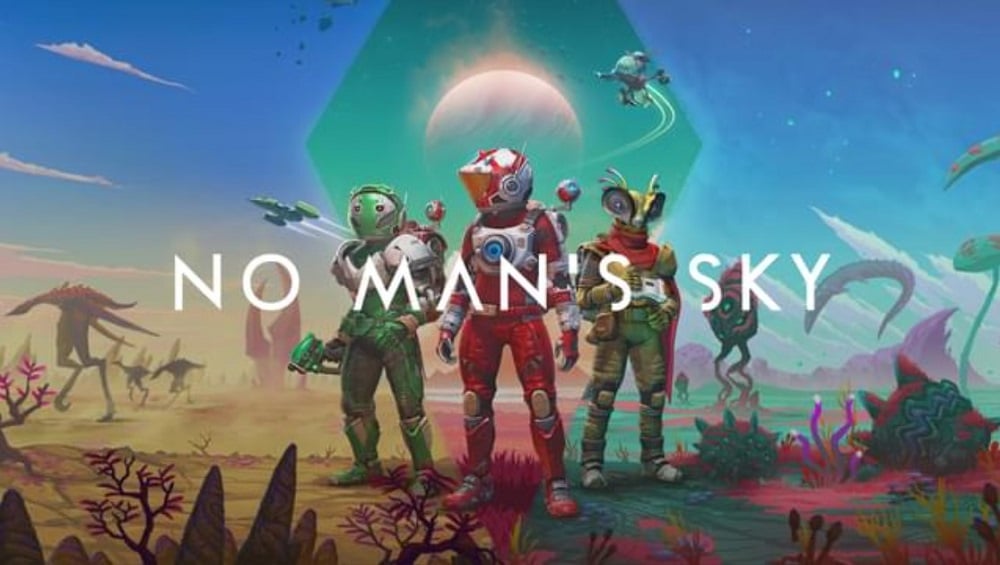 | | |
| --- | --- |
| Opener | Hello Games |
| Gaming Platform | PlayStation 4, Microsoft Windows, Xbox One, PlayStation 5, Xbox Series X, Series S |
| Publish Time | 8 August, 2016 |
The universe is forever expanding. Millions of stars, planets, and mysteries exist in this world. It is time for you to see that with your own eyes. No Man's Sky is a first-person exploration game that takes place in outer space. Using your ship, travel between millions of randomly generated planets.
Find beautiful scenery, unique materials, and perhaps living creatures that will catch you off-guard. Limitless things can be done, and this game will probably get you addicted. However, you must be cautious. Quests that you need to complete might distract you from the beautiful planet you're on. Once you leave, you will have a slim chance of ever finding it again.
---
| | |
| --- | --- |
| Opener | Pathea |
| Gaming Platform | Nintendo Switch, Android, PlayStation 4, Xbox One, iOS, macOS, Xbox Cloud Gaming, Microsoft Windows |
| Publish Time | January 23, 2018 |
Portia is a beautiful town full of friendly neighbors and kind people. You arrive at this town with the purpose of inheriting your family's workshop. However, you soon realized that the workshop had been neglected. This old, rusty, and dusty place needs a complete overhaul, and that is when your adventure begins.
Farming, Animal domestication, Harvesting resources, and much much more can be done in this game. Rebuild the Workshop and make it the most prestigious place in Portia. With the right attraction, you will find customers at your place in no time.
---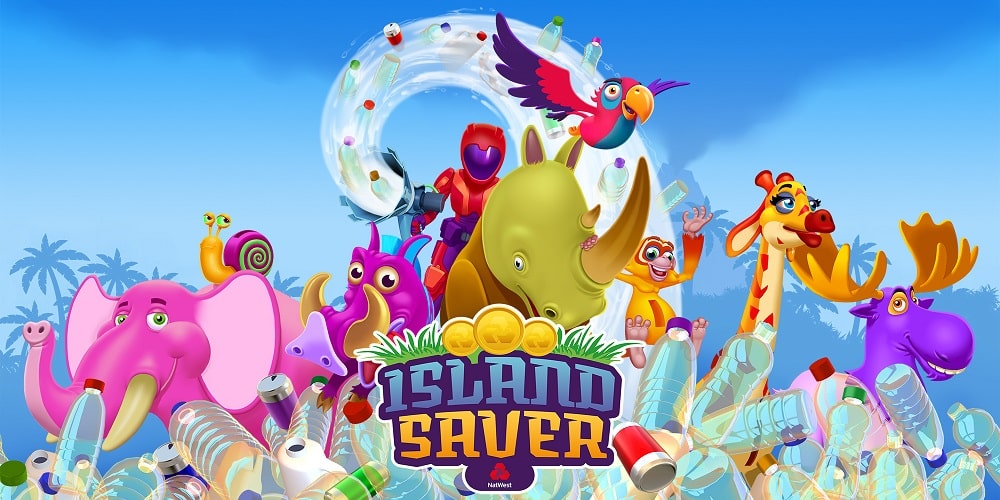 | | |
| --- | --- |
| Opener | Stormcloud Games, Stormcloud Games Limited |
| Gaming Platform | Nintendo Switch, PlayStation 4, Android, Xbox One, Microsoft Windows |
| Publish Time | 13 May 2020. |
Humanity has always struggled with finding the right methods to get rid of plastics. The environment has been slowly getting polluted throughout the decades. If nothing is to be done about it, then we will end up losing the very planet we live on. Our quest to save the world will start from special islands! First, we need to become Island Savers.
Much plastic waste has found its way to the island shores. Storms and Windy climates had also delivered the plastic deep inside the islands. We need to wash away all the waste and bring nature back to its former glory. Tropical islands, icy islands, and desert islands require saving. Clean up the islands, save the animals and complete many quests to be rewarded with coins.
---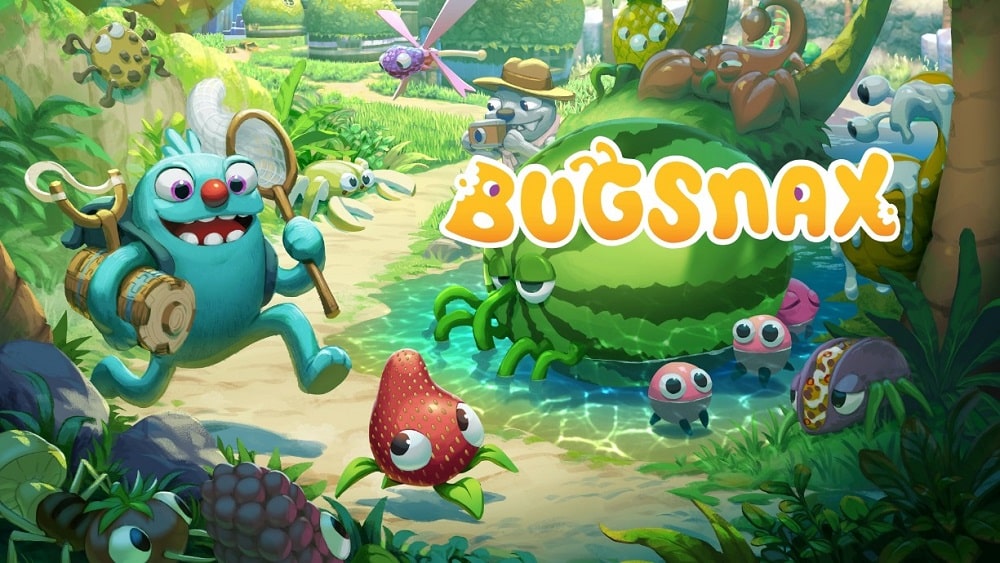 | | |
| --- | --- |
| Opener | Young Horses |
| Gaming Platform | Nintendo Switch, PlayStation 4, PlayStation 5, Xbox One, Windows |
| Publish Time |  November 12, 2020 |
An invitation to a unique island didn't go as planned. After being invited by an explorer named Elizabert, you sail towards Snaktooth Island. The host, Bugsnax, is a half-bug half-snack creature. This mysterious creature is nowhere to be found, along with the explorer Liz.
All of the other bugsnaxs are found scattered on the island. You must capture all of them using the right traps. Be creative with the bait. Each bugsnax can be found hungry, feed it with a snack and see what happens. Explore the island and find out the truth about Bugsnax and Elizabret's disappearance.
---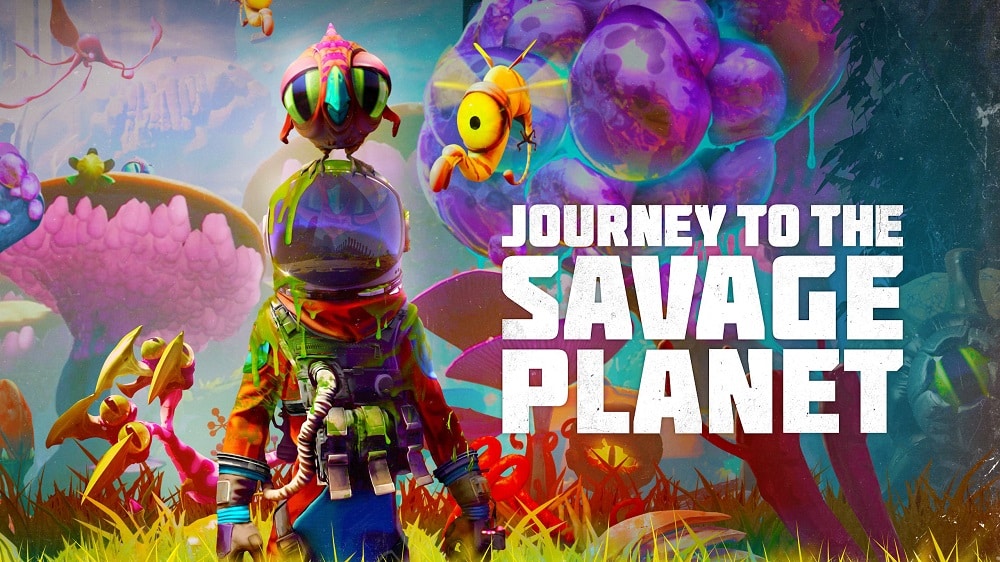 | | |
| --- | --- |
| Opener | Typhoon Studios, Stadia Games and Entertainment |
| Gaming Platform | Nintendo Switch, PlayStation 4, Xbox One, Microsoft Windows, Google Stadia |
| Publish Time | January 28, 2020 |
As a recruit, you quickly find yourself on a journey to outer space. Being guided by one of the best interstellar space companies in the world, you must find if planet ARY-26 is suitable for human habitats. That means you must note the oxygen level, the natural resources available, and important food and water, then note the predators roaming the planet.
Unfortunately, your journey starts without being fully loaded with equipment, but if you're lucky enough you can bring a friend along. This first-person adventure game will amaze you with its brilliant vibrant graphics. On your journey, you will discover unique creatures that are considered aliens. Survey the entire planet and complete the story.
---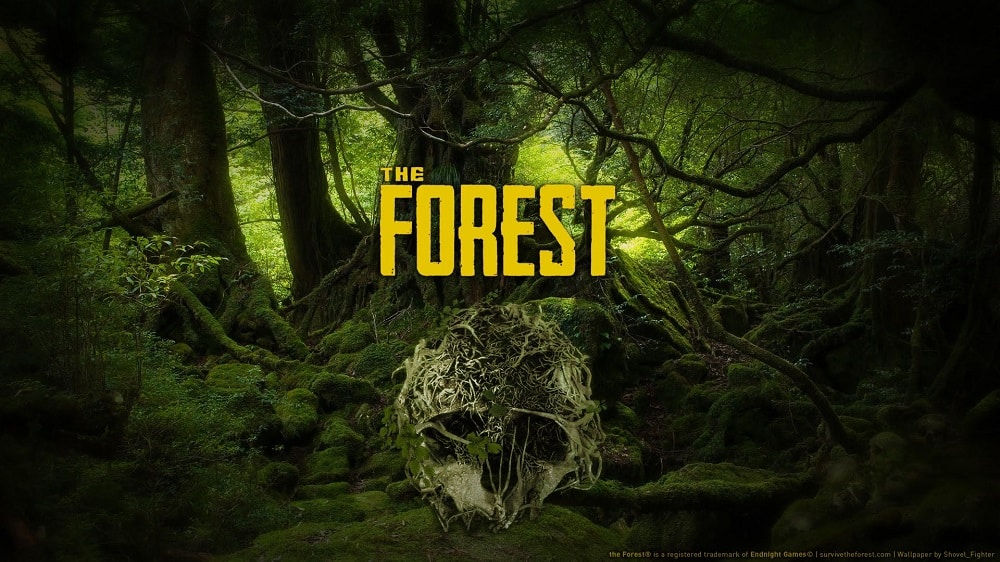 | | |
| --- | --- |
| Opener | Endnight Games |
| Gaming Platform | PlayStation 4, Android, Microsoft Windows |
| Publish Time | 30 May, 2014 |
This is a game that I just can't stop recommending. The Forest was initially released in 2014 and it remained in early access for many years. In the beginning, it was nothing but a simple survival game with unique tree-cutting mechanics, but the developers did a great job to turn this into survival horror with an amazing storyline.
After a plane crash on an isolated island, you find yourself being hunted down by cannibals. However, this game does have a peaceful mode, making the only threats in the game thirst, hunger, and infections. Build, farm, hunt, and survive.
---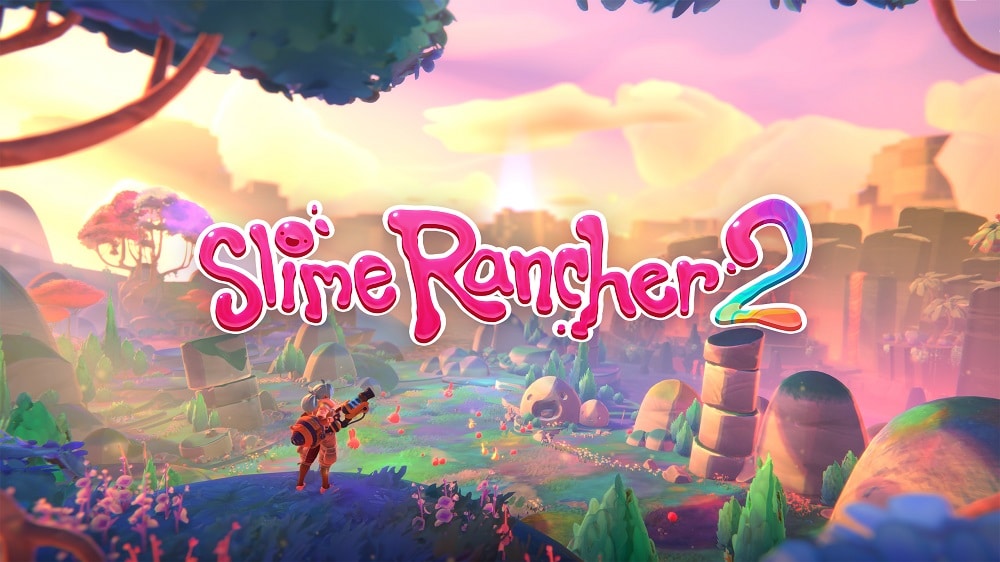 | | |
| --- | --- |
| Opener | Monomi Park |
| Gaming Platform | Windows, Xbox Series S/X |
| Publish Time | 22 Sep, 2022 |
Yup, you read that game right! Slime Rancher 2 is on the way! In less than a month, the sequel to the award-winning game, Slime Rancher, will be released on steam and possibly other platforms! What will it provide, you may ask? Tens and probably hundreds of new Slime Variants!
In Slime Rancher 2, you will Continue the journey of Beatrix LeBeau on a new vibrant planet! This time, you will play with much more upgraded graphics. The gameplay will be much smoother and more satisfying. The mysterious rainbow-hued island will need exploration to unravel its secrets.