Curious about how many levels are in Overcooked 2? Look no further! Our comprehensive guide has everything you need to know about the number of levels, their difficulty, and tips to beat them. Get ready to cook up a storm!
Overcooked 2 is a cooperative cooking simulation game developed by Ghost Town Games and published by Team17. In the game, players control a team of chefs who must work together to prepare, cook, and serve various dishes under time pressure while navigating challenging kitchen environments.
---
How many levels are in overcooked 2?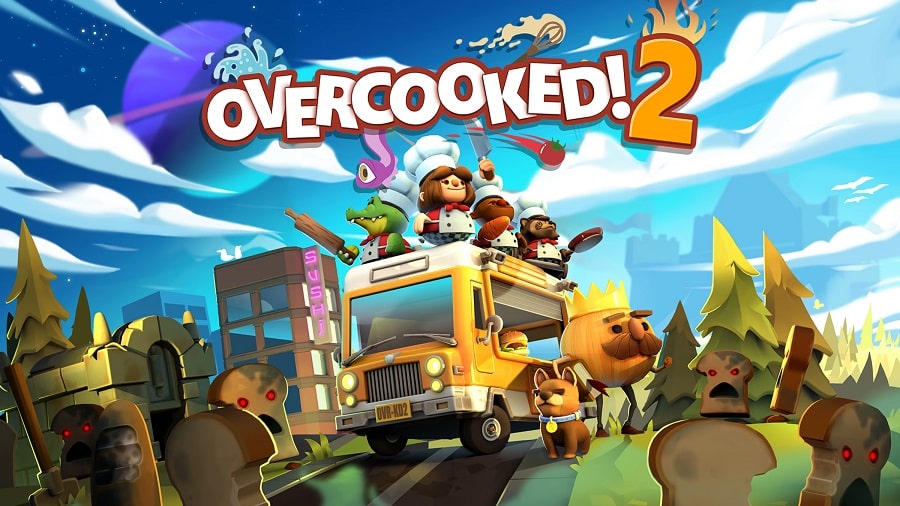 Overcooked 2 has six main levels containing six sub-levels. It has a total of 36 levels in its main story mode. Additionally, eight secret Kevin levels can be unlocked by completing certain tasks, bringing the total number of levels to 44. There is also a seasonal update that adds one additional level, bringing the total to 45 levels.
---
How to unlock Kevin's levels?
To unlock Kevin levels, here is a brief table describing each level, where, and how to unlock it. More so, each Kevin level is described briefly, as illustrated below.
Level Name
Where to Unlock
How to Unlock
Kevin 1
1-3
Complete a two-meal combo.
Kevin 2
2-2
Complete a three-meal combo in a single-player or a five-meal combo as a coop party.
Kevin 3
2-4
Score 600 points in single-player or 1,000 in the coop.
Kevin 4
3-1
Score 450 points in single-player or 1,100 in the coop.
Kevin 5
4-3
Complete a four-meal combo in a single-player or a five-meal combo as a coop party.
Kevin 6
4-5
Score 400 points in single-player or 500 in the coop.
Kevin 7
5-5
Complete a five-meal combo in a single-player or an

eight-meal combo in the coop.

Kevin 8
6-4
Complete a five-meal combo single-player or a seven-meal combo in the coop.
Kevin 1
The first secret level in Overcooked 2 is named Kevin 1, and it can be unlocked easily by solo players and cooperative parties. To unlock Kevin 1, players must complete a two-meal combo, which means they must prepare and serve two orders to customers in the order displayed on the screen.
Kevin 2.
To unlock Kevin 2 in Overcooked 2, players need to play on levels 2-2. In single-player mode, they must complete an order combo of three meals. On the other hand, in a cooperative group, players have to reach a combo of five orders to unlock this level.
Kevin 3.
For this level, players need to play levels 2-4 to manage to unlock level Kevin 3. Unlike the previous levels, this secret level is unlocked based on the player's high score instead of building up combos. In single-player mode, players must score 600 points on levels 2-4 to unlock Kevin 3. In a cooperative group, the required score to unlock this level is 1,000 points.
Kevin 4
Kevin 4 is a playable level that can be unlocked by achieving a high score and is available after playing 3 – 1. To unlock it while playing the campaign solo, players must score at least 450 points on levels 3-1. However, if playing in a cooperative party, the high score requirement increases to 1,100 points.
Kevin 5
After completing levels 4-3, solo players can unlock Kevin 5 by achieving a four-order combo. However, a five-order combo must be achieved in multiplayer parties to unlock Kevin 5.
Kevin 6
To access Kevin 6, players must score 400 points in solo mode or collaborate with a cooperative team and score 500 points. This level will be available from 4-5 onwards.
Kelvin 7
On the 5-5 of the game, players can unlock level Kevin 7, at this level is a somehow challenging task as you require to have order combos. Solo players must achieve a combo of at least five meals, while players in cooperative parties must reach a combo of eight. This level is considered difficult.
Kelvin 8
Unlocking Kevin 8, the last final level in Overcooked 2, is considered the most difficult challenge in the game. To gain access, players must complete levels 6-4 and achieve a specific number of meal combos. In single-player mode, players must score a combo consisting of five meals, while in cooperative play, the combo requirement increases to seven meals.
---
Overcooked 2 DLC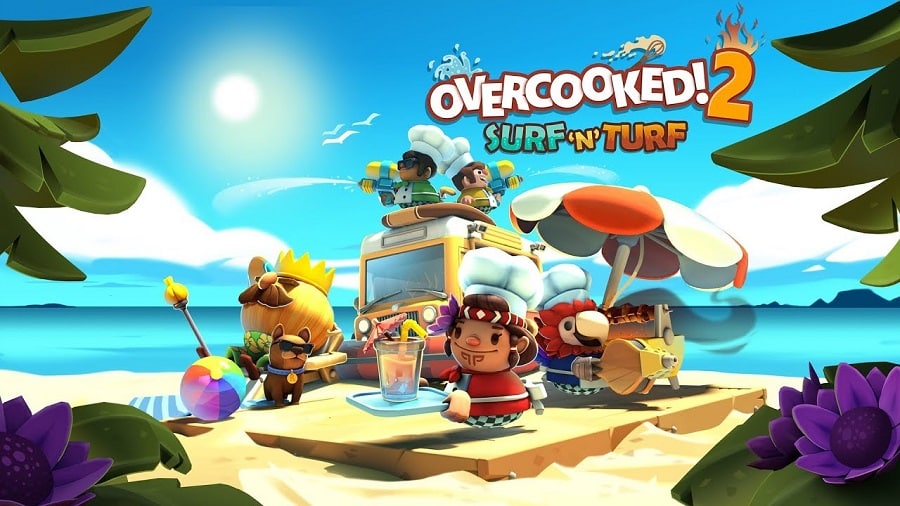 Overcooked 2 has several DLCs available; each DLC adds new challenges and mechanics to the game, giving players more reasons to enjoy the engaging gameplay.
Here are the DLCs available for Overcooked 2:
"Too Many Cooks" DLC includes five new chefs, two new recipes, and an additional kitchen to cook in.
"Surf 'n' Turf" DLC includes 12 new levels set on a tropical island, two new chefs, new recipes, and a new mechanic that requires players to cook on rafts that move with the ocean's waves.
"Campfire Cook Off" DLC has 15 new levels, backpacks, new chefs, 2 new recipes, and campfires.
"Night of the Hangry Horde" DLC has eight new levels of Horde mode, furnace, and new recipes.
"Carnival of Chaos" DLC – This DLC includes 15 new levels, 3 new recipes, a drink dispenser, a cannon, and sauce.
---
The hardest level of overcooked 2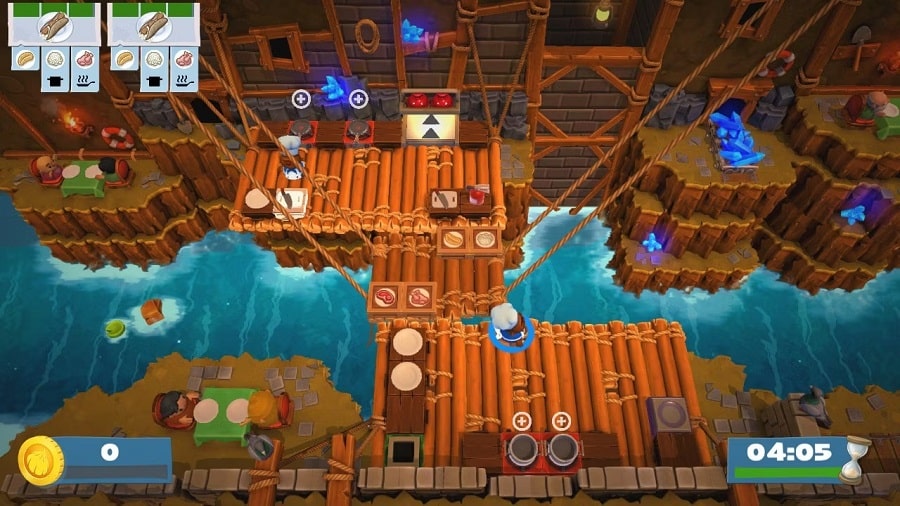 Overcooked is one of the popular co-op party games involving players taking on chefs' roles in a strange kitchen. We have created a list of the ten most challenging recipes:
Salad
Nuggets and Fries
Sushi
Burgers
Pizza
Pancakes
Pasta
Cake
Steamed Buns
Burritos.
---
When will overcooked 3 come out?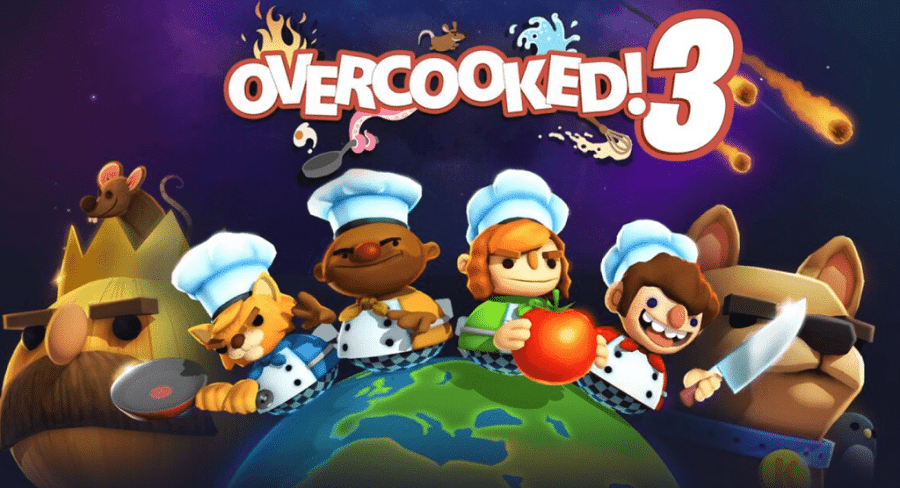 Team 17, the game developer, has stated they are working on something other than making Overcooked 3. This means it may take longer for fans to play a new game version. However, the company has usually released new games in the series after some time has passed, so it could be possible that Overcooked 3 will come out in the future.
---
Conclusion
The above levels described are contained in overcooked 2, a popular co-op game featuring 45 levels. Players must overcome various obstacles and time pressures in a kitchen environment. Its popularity has been boosted by the multiplayer mode, which has made many gamers try it out. So if you want to have a challenge in this game, it will be tough, but you will enjoy it.