This guide teaches you how to prepare and the best tips and tricks in Diablo 4, so you can have a powerful start. Learn now!
The highly anticipated Diablo 4 is closer than ever, and gamers everywhere are eager to dive into the action. In this article, we'll provide you with pro tips and tricks to help you prepare for the game's release, so you can get the most out of your Diablo 4 experience. Whether you're a veteran Diablo player or new to the series, these pro tips will ensure a smoother launch and a more enjoyable gaming experience.
However, if you find yourself short on time and unable to play D4 as long and hard as you'd like, consider purchasing a D4 boost from Kboosting to help you keep up with your friends and maintain a competitive edge. Let's get started!
---
Table of contents
Take time off
Choose your platform
Check your hardware
Play the game early
Preinstall the game
Read Diablo 4 news and patch notes
Watch beta gameplay
Choose the best class for you
Choose a pro leveling build
Decide on solo or group play
Enjoy the game
Try everything out
Wait for Seasonal content
Final thoughts
---
Take time off
The game will release on the 6th of June, but if you preordered the Deluxe or Ultimate edition, the early access release date will be the 2nd of June.
Diablo 4's main campaign is estimated to take around 35 hours to complete. If you're looking to immerse yourself in the game from the very start, consider taking time off work or setting aside a weekend to fully dive into the experience without any distractions.
---
Choose your platform wisely
Diablo 4 supports crossplay and cross-save between platforms, allowing you to switch between your preferred devices seamlessly. Choose the most comfortable platform for your gaming experience, whether it's PC, PlayStation, or Xbox.
---
Check your hardware, optimize or upgrade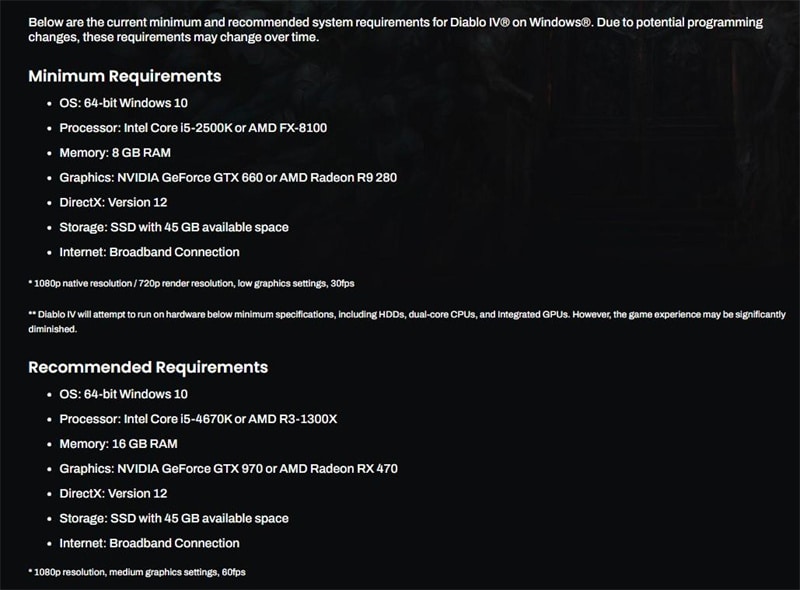 To enjoy Diablo 4 to its fullest, ensure that your hardware meets the game's system requirements. If necessary, upgrade the hardware with some time to spare, so you can test it out and optimize the settings, so you can be sure it will work with no issues.
---
Play the game earlier by buying the deluxe/ultimate edition
Gain early access to Diablo 4 by purchasing the Deluxe or Ultimate Edition of the game. These editions will grant you 4 days of early access, so you can get ahead of other players, while enjoying the game from the very first start, on Friday.
The Deluxe and Ultimate editions also provide a good amount of cosmetics, mounts, and also unlock the Premium Seasonal Battle Pass for free, while the Ultimate edition also gives the ability to skip 20 tiers of the Battle Pass.
---
Preinstall the game to avoid server queues at launch
Pre-loading the game is the best way for you to start playing as soon as possible, considering the large file size, and the fact that other players will be downloading it in the first days of the release. Having the game preinstalled will give you the chance to sign-in as soon as possible, avoiding the queues as much as possible.
---
Read Diablo 4 news and patch notes to stay up to date
Reading the patch notes and the news about the game is important, this gives you an edge compared to other players. For example, if you thought the Barbarian class was weak in the beta phase, they might re-tune them, letting you play and enjoy your favorite class.
Any change made to the gameplay is good to know; all of this information gives you an advantage.
---
Watch beta gameplay
There are so many videos you can watch about the Diablo IV beta and so many things to learn! If you didn't get the chance to play in the beta phase, it is very important to watch some beta gameplay videos, so you can take a peek at the mechanics of each class.
You can also look for tips and tricks to give you an advantage at the start of your journey, get familiar with the map, vendors, open-world events that we're available, and more.
Get familiar with zones and vendors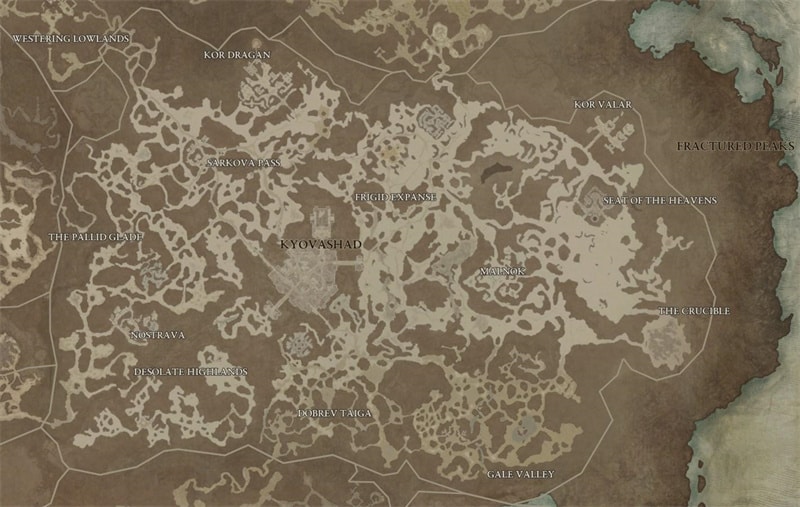 Knowing where to go and what to do can save you a lot of time. Unlocking all the zones will provide you bonuses from the Altars of Lilith and from the Renown system, so getting to know their location will give you more power to slay enemies even faster.
The vendors offer valuable items, provide services and offer quests that can aid your character's progression. Also, finding all the villages and settlements will provide you with waypoints for fast travel and campfires for even more XP while killing demons.
Learn about the end-game system
Diablo 4's endgame system is designed to provide players with engaging and challenging content even after completing the main story. Research the different endgame activities, such as nightmare dungeons, PvP, and world bosses, to understand the rewards and mechanics associated with them. Being informed in the end-game system will help you plan your character's progression and set goals for your post-campaign experience.
Open world events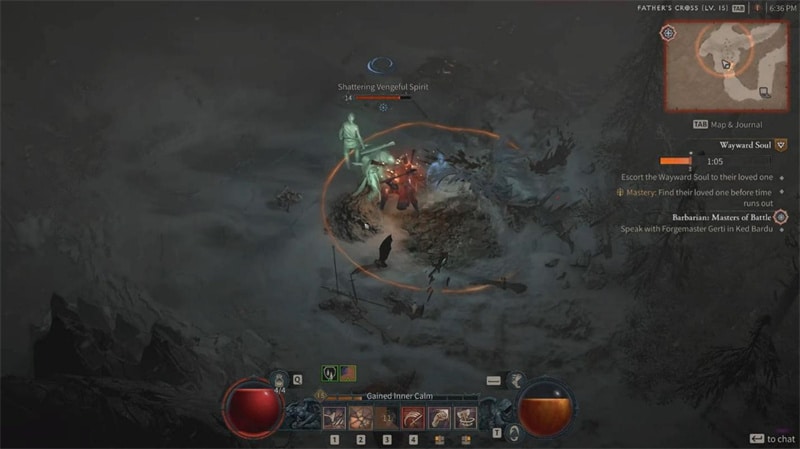 Open-world events are dynamic activities that occur throughout the open world of Sanctuary in Diablo 4. These events can range from encountering elite enemies and mini-bosses to participating in large-scale battles against hordes of enemies.
Familiarize yourself with these events to take full advantage of the unique challenges and rewards they offer. These open-world events also grant a very good chunk of xp, so completing them while they are on your way is a great way to get the filler xp needed to level up to the max.
Paragon Board, tiles, and glyphs
The Paragon Board in Diablo 4 is a system that allows players to further customize and enhance their characters beyond the standard leveling system. By unlocking tiles and inserting glyphs on the Paragon Board, you can unlock powerful bonuses and abilities for your character.
Learn about the various tiles and glyphs, and how they interact with each other, to optimize your character's build and maximize your potential in the end-game. You can also use a Paragon calculator to experiment with the best ways to spend your paragon points.
PvP content
Player-versus-player (PvP) content in Diablo 4 adds another layer of excitement and challenge to the game. Participating in PvP activities in Fields of Hatred allows you to test your character's build and skill against other players.
Familiarize yourself with the PvP mechanics, strategies, and rewards to ensure you're well-prepared for this competitive aspect of the game. The rewards are purely cosmetic, that will change every season, so that will be something to keep an eye on.
---
Choose the best class to match your playstyle
Choosing the best class for you is the most important thing to consider when starting to play Diablo 4. Having the class match your playstyle will make you enjoy the game more and make the boring parts, like grinding all the paragon levels a breeze.
If you like close-ranged combat, you might enjoy Barbarian or Druid, but if you like slaying enemies from far away, then rogues, sorcerers, or necromancers might suit you best. Remember that each class has its own ups and downs, and also its own unique class mechanics, so informing yourself about each class before choosing would be best.
---
Choose one of the meta leveling builds for your class
Leveling up will take the most time, so choosing one of the meta leveling builds will be very important to reach the max level in the fastest way possible. These builds will depend mostly on your playstyle and the class of your choosing.
The meta leveling builds are designed to maximize your character's potential and make any enemy easy to kill, so you won't encounter any kind of problem in your journey. You should also choose the highest difficulty available, unlocking the next ones on the way.
---
Decide on Solo or Group play with friends
We all know playing with our friends is the best way to have fun, right? Well, you should decide whether you wanna play in a group or solo. We are here to help you make that decision, giving you reasons why to choose any of them.
Playing with your friends is more fun, but what happens when they can't play? If you don't want to only play solo, we recommend having a character to play with your friends, and another to play solo. Having the different characters will let you keep up the same pace with your friends, while also enjoying the game at any time you please.
---
Enjoy the game at your own pace and avoid burnout
Play the game however you like. This would be the best advice we could give you. Don't feel pressured to progress through the game as fast as you can. Setting your own pace will make you avoid burnout, so you can enjoy the game for more time.
Take your time, explore the open world, and experience every aspect of the game. Do the side quests when possible while learning about the story in the main quest. Your enjoyment should be the top priority.
---
Once you reached your desired goals, try out other builds or classes
When you feel like you have reached your goals or your character starts getting boring, go and try other builds or classes. This will provide a fresh perspective and keep the game exciting, as you explore new playstyles and abilities.
Trying out and experimenting with alternative builds can be very rewarding, discovering new synergies between skills, items, and the unique class mechanic that you may have not considered before. This experimentation can lead to more efficient or fun play styles that you might enjoy more than your current build.
---
Wait for seasonal content
Seasonal content in Diablo 4 plays a significant role in maintaining the game's long-term appeal and providing players with a reason to return periodically. Each season introduces a fresh set of challenges, objectives, and mechanics that encourage players to adapt their playstyles and discover new ways to enjoy the game. This consistent evolution ensures that Diablo 4 remains a dynamic experience, providing unique twists and surprises with each new season.
One of the primary draws of seasonal content is the introduction of exclusive rewards, such as unique armor sets, weapons, and cosmetic items. These rewards incentivize players to engage with the seasonal content, offering a sense of accomplishment and prestige for those who manage to obtain them. Seasonal leaderboards also create a competitive environment, as players strive to excel in the latest challenges and claim the coveted top spots in the rankings.
---
Final Thoughts
Preparing for the Diablo 4 launch is an exciting time for fans of the series. By following these pro tips and tricks, you'll be well-equipped to dive into the game and make the most of your experience. Remember to enjoy the game at your own pace and explore all that Diablo 4 has to offer.