League of Legends is a "Multiplayer Online Battle Arena" video game created by Riot Games in 2009. League of Legends has been one of the most popular games in the gaming industry, and it has been at least mentioned to every single video gamer.
However, despite Riot's success with League of Legends, the game had some serious flaws. The first one is the community, it is super toxic and unfriendly, especially for new players. The second one is addiction. Many League of Legends players finds themself getting addicted to the game and slowly turning into one of those toxic members of their team.
---
Should you uninstall League of Legends?
Well, it depends. If you are confident that spending time on League of Legends won't affect other important tasks or future goals, then you're probably safe. However, if you find yourself getting too intoxicated by the game to the point where you start raging, it is probably time you take a break.
If you're capable of remaining calm during your gameplay but can't find yourself staying away from the game, then this is another reason to take a break. Gaming isn't bad, but League of Legends can get you addicted, and everyone knows that most addictions are harmful.
Perhaps your computer is running out of space, and you don't have enough budget to buy a new hard drive. In this case, uninstalling League of Legends should free you around 17GB!
---
How to uninstall the game from your PC
There are multiple ways to get rid of League of Legends.
Step 1: Locate the search button on your Task Bar and click on it.
Step 2: Type in "Control Panel"
Step 3: From there, you want to find the "Programs" section or "Uninstall a program"
Step 4: Once you click on Uninstall a Program, a list will appear on your screen, find League of Legends.
Step 5: Sometimes the list can be too long, you can click on any item on the list once, and then press "L" on your keyboard. That way, windows will highlight applications that start with L for you.
Step 6: After finding League of Legends, double-click on it and follow the uninstallation process.
Another method to remove League of Legends from Windows is:
Step 1: Click on the search button again on your Taskbar.
Step 2: Type "Apps and Features"
Step 3: A list of applications installed will be shown. Scroll down until you find League of Legends.
Step 4: Click on League of Legends then click on the Uninstall
If you're a MAC user and not Windows, then don't worry we've got you covered.
Step 1: Locate your Riot Games Client shortcut then drag it to your Trash.
Step 2: Afterward, you will have to click on Finder.
Step 3: From there, you need to press Command + Shift + G.

Step 4: A search bar will appear on your screen. Click inside of it and type "~/Library"
Step 5: Look for Application Support and then click on it. Scroll down until you find Riot Games.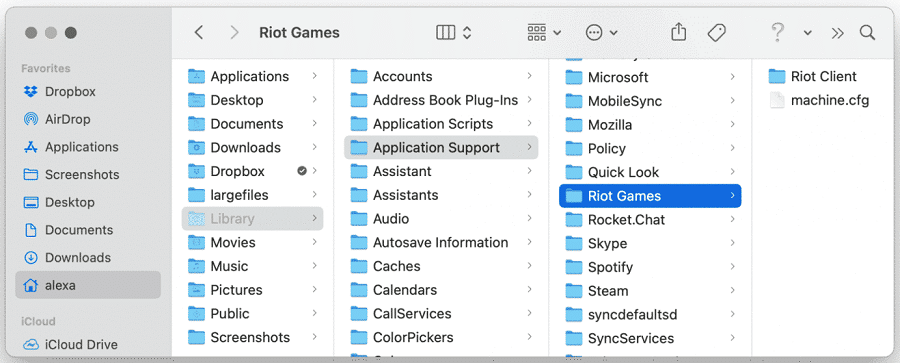 Step 6: Once you find Riot Games simply delete this folder.
---
Clean up game registry and residual files
CCleaner is an amazing free program that cleans your pc, makes it secure, and makes it way faster than before by getting rid of unwanted data. Although you can unlock many more features by getting CCleaner Professional, the program will still do you the job of getting rid of League of Legends' unwanted registry files. All you have to do is follow the steps below
Step 1: CCleaner can be downloaded from the following site
Step 2: After CCleaner is installed on your computer, open the application
Step 3: A menu should appear with many options on the left side. Find Registry and click on it.
Step 4: Registry Cleaner will list items that it will scan. Simply press the Scan For Issues
Step 5: Once it's done, click on the Review Selected Issues button
Step 6: A new message will appear on the screen about backing up the registry. Simply press yes and save it anywhere on your PC.
Step 7: After that, click on Fix All Issues and you should be done.
CCleaner does the job of removing old and unused registries of programs you have uninstalled. This way, League of Legends is completely removed from your PC.
---
How do I uninstall through the Riot Client?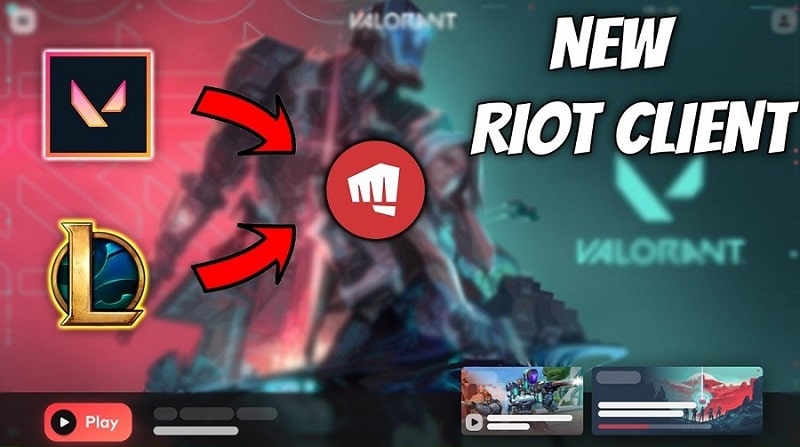 Riot Client was recently implemented by Riot Games. If you had League of Legends or Valorant installed on your PC, then those games would allow the Riot Client to be also installed.
Nowadays, to download League of Legends or Valorant, you will automatically install Riot Client first where you can find all Riot Games that you have or could download. However, Riot Client doesn't seem to have a feature that allows users to uninstall their game. You can only install, and if you want to uninstall then you have to do it through other methods.
Unfortunately, there isn't a way to play Riot Games without Riot Client. So if you seek to delete Riot Client from your computer, you will not be able to play the games. Nonetheless, Riot Client can be uninstalled through the same methods mentioned above.
---
How do you repair League of Legends?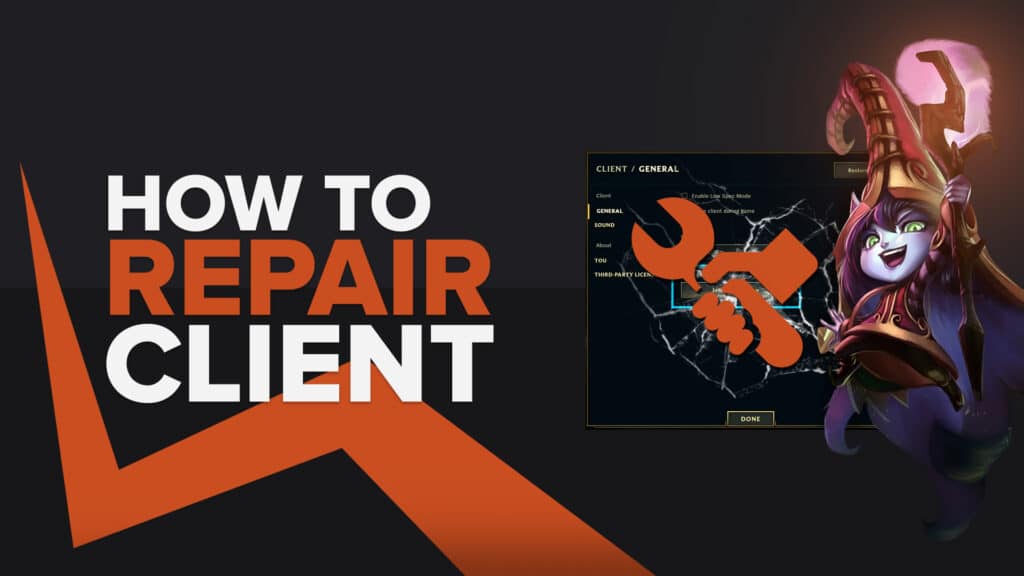 Step 1: To repair League of Legends, simply open Riot Client and sign in.
Step 2: On the top right you will see a Profile Icon, click on it.
Step 3: Afterward, click on Settings.
Step 4: Then click on League of Legends.
Inside the menu, you will see the game's text language, the current live patch, and the path on the computer. You will also find a large white button that says "Repair", click on it and it's done.
---
How do I reinstall Riot Client?
Riot Client is not stand-alone software. You need to download League of Legends or Valorant to have it installed on your PC. Don't worry, the process is super easy and not complicated. Assuming you already had a Riot Account, use it again to log in to Riot's website and download League of Legends or Valorant to have Riot Client again.
---
Summary
League of Legends remains one of the most successful games of all time. You can always find the game in the Top 10 most viewed category on Twitch. There are thousands of daily content creators for LoL. With the game's success, Riot Studio was able to make an animated series that addresses some of the lore of the game. The series is called "Arcane" and won the Annie Awards.
Unfortunately, the game can be very unforgiving for new players. Alongside the mechanical difficulty for the champions, players also have to take in an immense amount of Intel. There are over 150 champions in the game. The map is also dynamic and changes its terrain every match. Not all players are capable of handling such requirements.
Because of that, many decide to stop playing and uninstall the game. Whether it's new or veteran players, at some point they will have to let go of the game and uninstall it.