Minecraft has evolved since its founding in 2009 and official release in 2011. These are some 25 statistics that you didn't know about Minecraft video games.
Minecraft is among the most popular games around. It was launched in 2009 and has continued to gain a lot of attention from gamers all around. It has great elements, base experience, and complex creations by its users.
Furthermore, it is a children-friendly building game that has gained approval as an educational tool. Additionally, it is one of the most famous games in the world, with over 126 million players.
Minecraft allows players to show off their creativity by building a virtual world using the different blocks. There is the Minecraft Java Edition and Minecraft Windows 10 Edition.
---
10 Facts About Minecraft
Minecraft is one of the most popular video games.
Minecraft has generated over 1 trillion YouTube views.
As of 2021, there were over 141 Million users on Minecraft.
The estimated age of Minecraft players is averagely around 24 years considering it is children-friendly. Minecraft is great for kids above 5 years, with boys playing more than girls.
Minecraft got a good record of 200Million global sales in the year 2020.
Minecraft has generated over $160million in mobile app sales.
The USA has more Minecraft servers than any other region in the world.
Over 130 million people play Minecraft once a month.
The Minecraft free Chinese edition has been downloaded over 400 million times.
Microsoft bought Minecraft in 2014 for $2.5 billion.
---
Minecraft User Statistics
1. As of 2021, the statistics showed 141 million Minecraft users globally.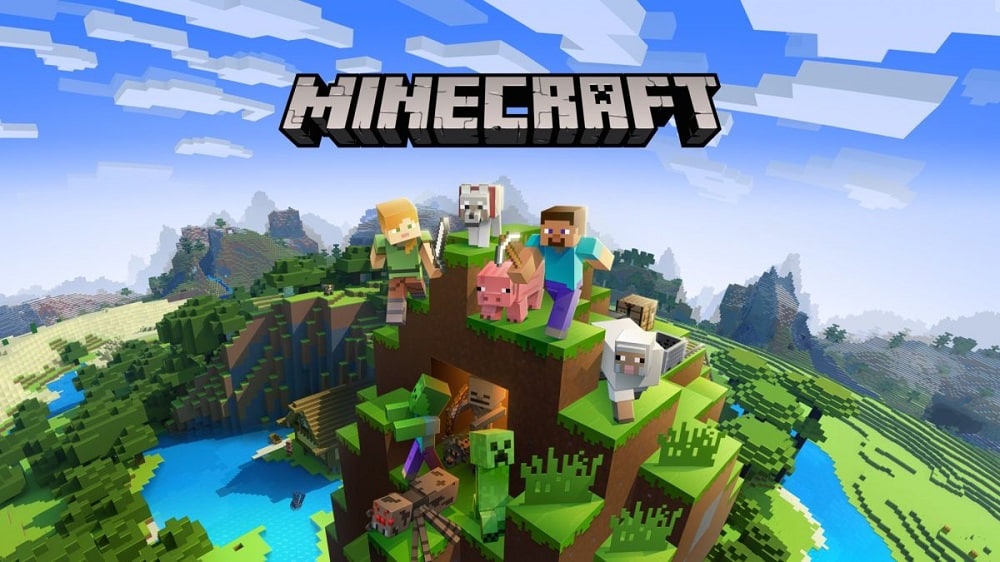 As of 2016, there were over 40 million players, which increased to more than 100million in over five years. In 2020, there was a twenty-five percent increase which led to over 140 million players in 2021.
Image Courtesy: Statista 2022
Users data:
2016 – 40 million users
2017 – 55 million users
2018 – 75 million users
2019 – 91 million users
2020 – 131 million users
2021 – 140 million users
2. The estimated average playing age of Minecraft players is around 24 years.
Minecraft is a children-friendly game. It is suitable for kids from 5 years and above. This has led to an estimated average of 24 years.
When someone is creating an account, they are prompted to enter their age. However, there are certain restrictions if the user is below 13 years. There are also some restricted app purchases.
3. As per recent research, boys play Minecraft more than girls.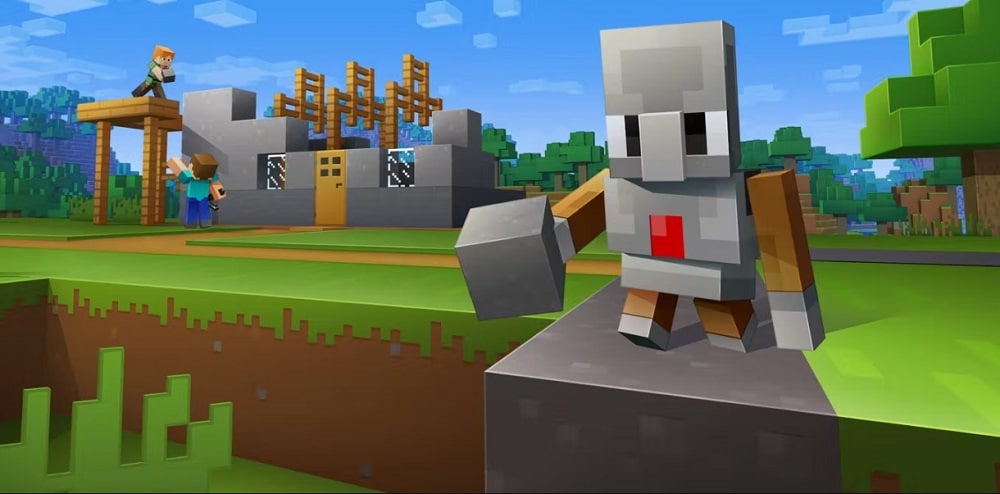 Boys between 3-8 years play Minecraft in large numbers than girls. Fortunately, the popularity for girls and boys between 9 and 12 years is almost the same.
It is also reported that they use the multiplayer mode often. At a younger age, boys are more than girls but increase with time.
4. Minecraft is used for learning by some players and institutions.
According to an AU study, 35 % of the respondents said they used the game for educational purposes. Therefore, not only is it used as a leisure activity, but also for creativity and learning.
Minecraft has a lot of activities in the education category, which include the landmarks tour, coding, marine exploration, and visiting the space station.
5. As of 2021, The United States had the highest number of active players
As of 2021, The United States had the highest number of active players, which reached a level of 21.21 %. It is followed closely by Brazil at 6.17%, Russia at 5.59%, and Great Britain at 5.06%.
Most players use their mobile phones to play, followed closely by console players and PC players.
---
Minecraft Popularity Statistics
6. Since 2011, Minecraft has become the best-selling video game.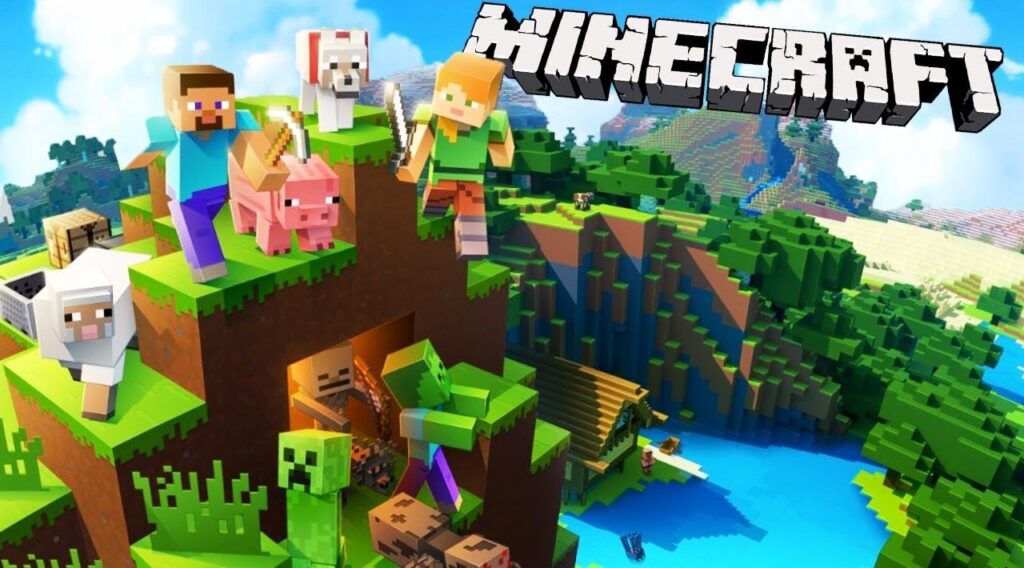 Since the release of Minecraft in 2011 by Mojang, it has grown and gained popularity over time. Minecraft has become the Apps and Games category leader on Amazon and eBay in Australia.
Its popularity is due to the freedom to build infinite worlds, homes, and castles.
7. Minecraft has generated over 1 trillion views on YouTube.
Up to now, Minecraft has gotten up to 1 trillion YouTube views which is sure proof of its popularity on social platforms. It is one of the most viewed video games over time. It also has over 35,000 active creator channels from 150 countries.
Actually, in 2018 alone, there were about 311,000 user-generated Minecraft videos. This resulted in about 45.1 billion views.
8. Minecraft holds a good rank on Twitch.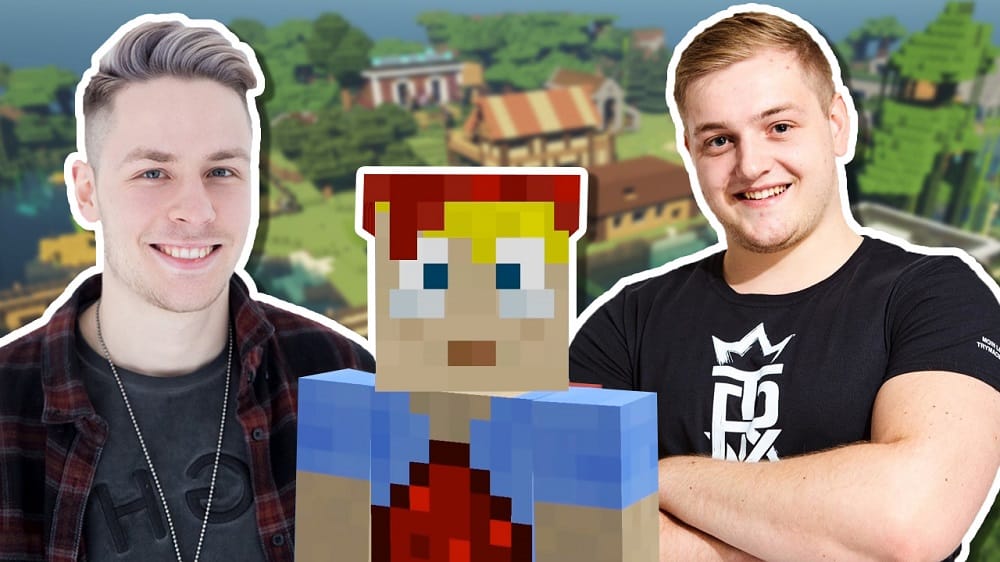 Minecraft holds a good rank on Twitch with an average number of 42,210 views, 2,648 active channels, 6, 859,118 hours watched, and 15.9 average views per channel.
---
Minecraft Revenue Statistics
9. Minecraft hit a cumulative record of 200M sales globally in 2020.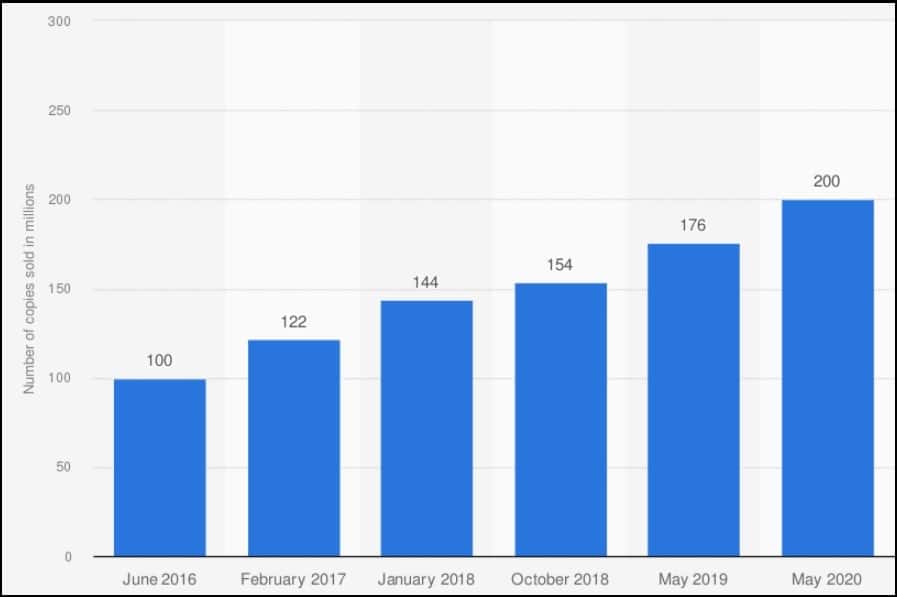 In 2020, Minecraft had about 200 Million sales globally.  In 2022, the sales must have surpassed 238 million sales. This is incredible, considering it is gaining popularity among many young and adult users.
In the first year, 2011, the cumulative sales were 4 million, which increased to 9 million in 2012, 33 million in 2013, 54 million in 2014, 72 million in 2015, 100 million in 2016, 122 million in 2017, 154 million in 2018, 176 million in 2019, 200 million in 2020 and 238 million in 2021.
10. In mobile sales, the Minecraft video game generated a revenue of over $160 million.
Minecraft mobile sales grew by twelve percent from the previous year, 2020. This led to up to $160 million in mobile sales.
Therefore, there is an expected increase in the coming years. This amount was 42% of the game's total revenue. In 2012 mobile sales were $21 million, which has increased over time to $161 million amount.
11. Minecraft's annual revenue as of 2021 was $380 million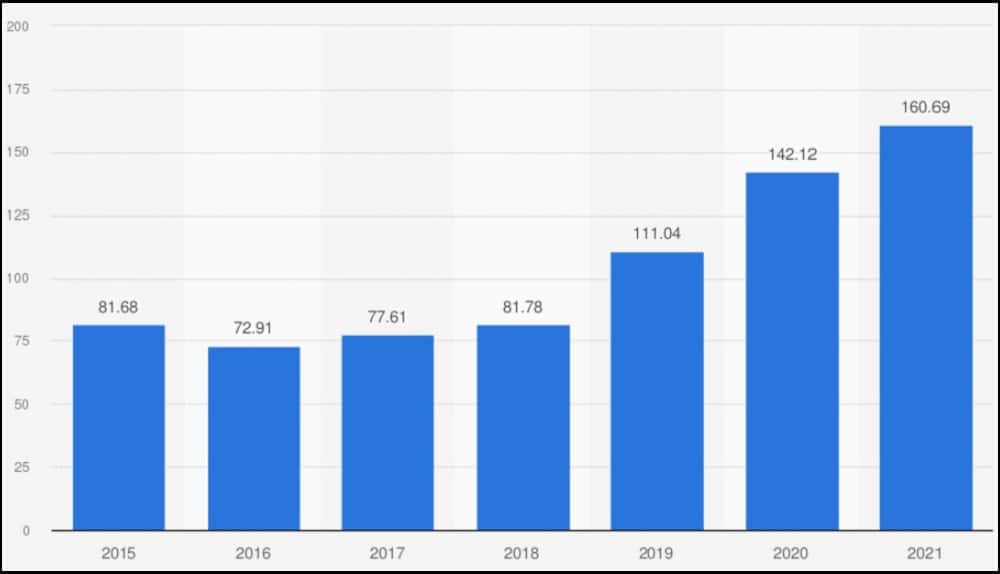 Minecraft has various revenue sources, such as the Xbox Game Studios and Pocket Edition sales. In 2021, the revenue was at $211 million. It grew and dropped over the years as follows:
2012 – $211 million annual revenue
2013 – $326 million annual revenue
2014 – $165 million annual revenue
2015 – $350 million annual revenue
2016 – $420 million annual revenue
2017 – $370 million annual revenue
2018 – $500 million annual revenue
2019 – $375 million annual revenue
2020 – $415 million annual revenue
2021 – $380 million annual revenue
12. Minecraft has had over 133 million Pocket Edition Sales.
As of 2021, Minecraft had over 133 million pocket edition sales. This was an increase from 2020, when the sales were 113 million.
This had shown a steady growth from 2012 when the sales were at 3 million. This is due to the fact that Minecraft has gained popularity over time.
13. As of 2021, the Minecraft Chinese edition had been downloaded 425 million times.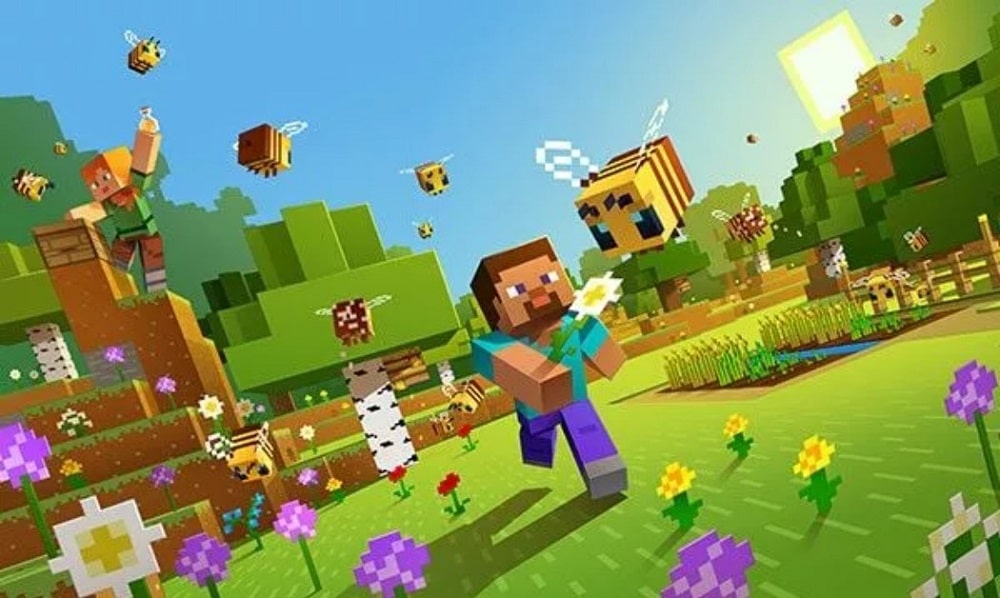 The Minecraft Chinese edition has been downloaded over 435 million times since its inception in 2017.
In 2017, there were over 75 million downloads,  150 million in 2018, 300 million in 2019, 400 million in 2020, and 425 million in 2021.
14. Minecraft was bought by Microsoft for $2.5 billion.
Minecraft was bought by Microsoft for $2.5 billion in 2014. This was 20 times the earnings of Minecraft at that time. Therefore, it was a big win for expansion.
This was one of the most significant tech acquisitions of all time. Microsoft made this move to attract more users to the Windows Phone devices.
---
Minecraft Server Statistics
15. Australia is not among the top 5 Minecraft markets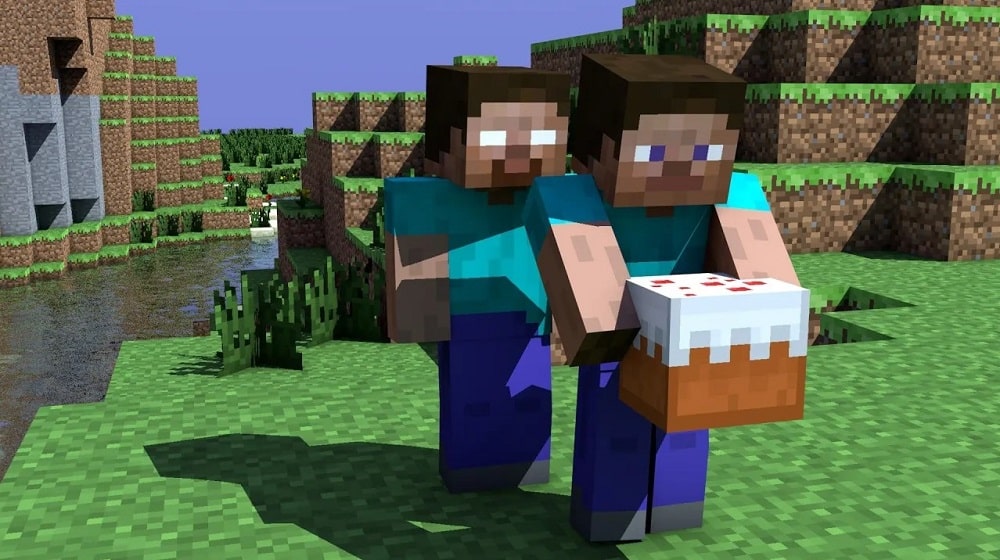 Unfortunately, Australia doesn't rank among the top 5 regarding the most popular Minecraft users.
The highest users are in the USA, Brazil, Russia, Great Britain, and Germany.
16. Most of the Minecraft servers are in the USA.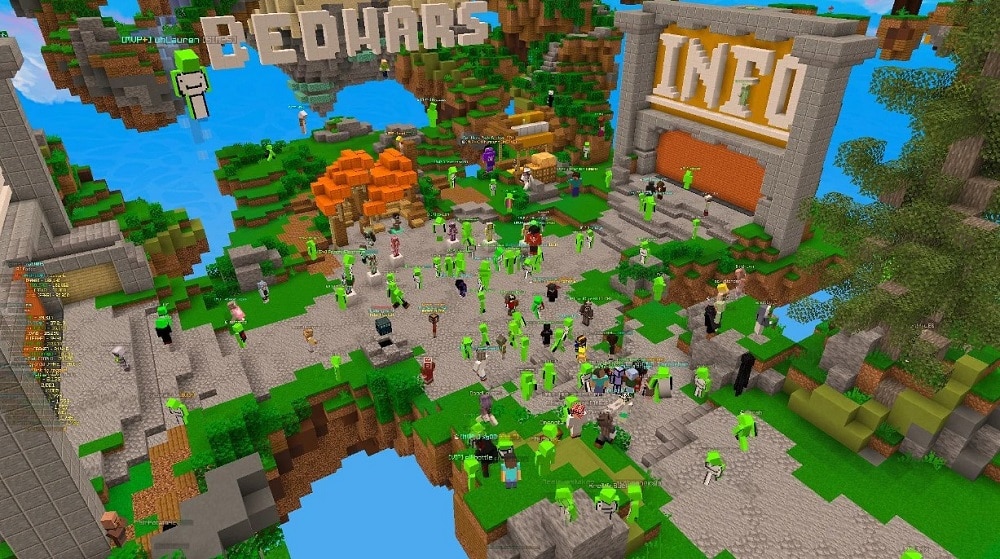 The USA has 6 out of the 10 largest Minecraft servers overall. The most popular is Vanilla Block, followed by Hypizel Network, Omega craft, Mine Superior, and Towny Online.
17. Most servers are from the United States
The servers in the United States are about 3,064, which is 34% of the total Minecraft servers. Great Britain has about 2,259 servers, and Germany has about 885 servers.
Most of the top servers are also occupied by USA members.
---
Minecraft Establishment Statistics
18. Minecraft's first name was cave game.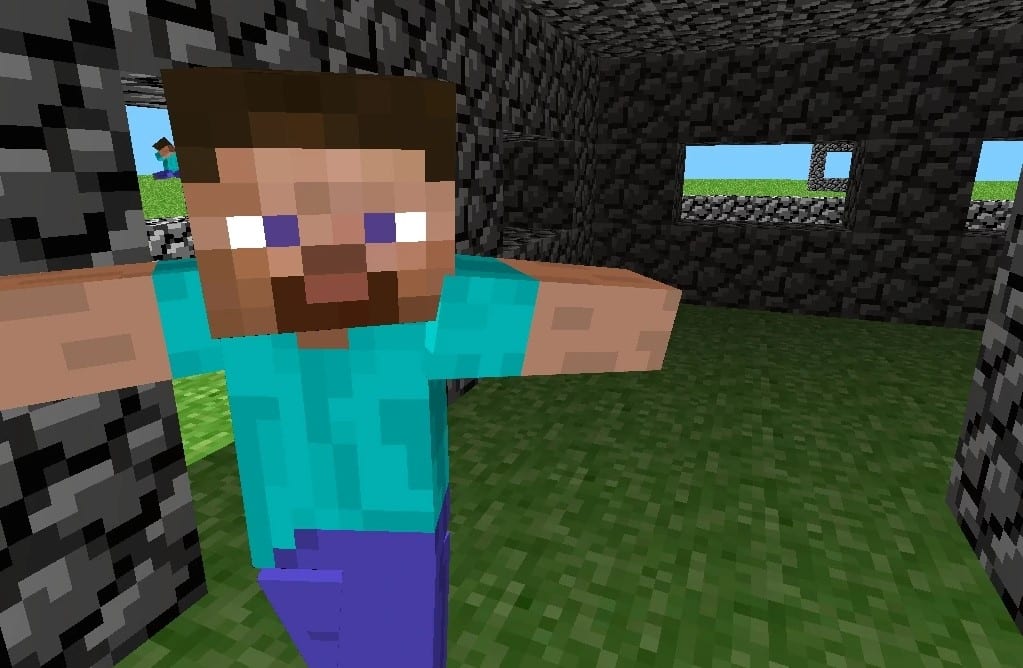 Minecraft was known as Cave Game. Its founder was Markus "Notch" Persson. However, by then, it was just a demo and consisted of cobblestone and grass.
The main goal was to visualize how caves could be generated. Minecraft is still a building game and revolved from the demo version.
It was initially created on May 17th, 2009. Cave Game changed to Minecraft classic then Minecraft.
19. Minecraft full version was released on November 18th, 2011
After the demo version was released in 2009, the full version of the game was released on 18th November 2011. It was approved as complete in the same year.
20. Minecraft Education edition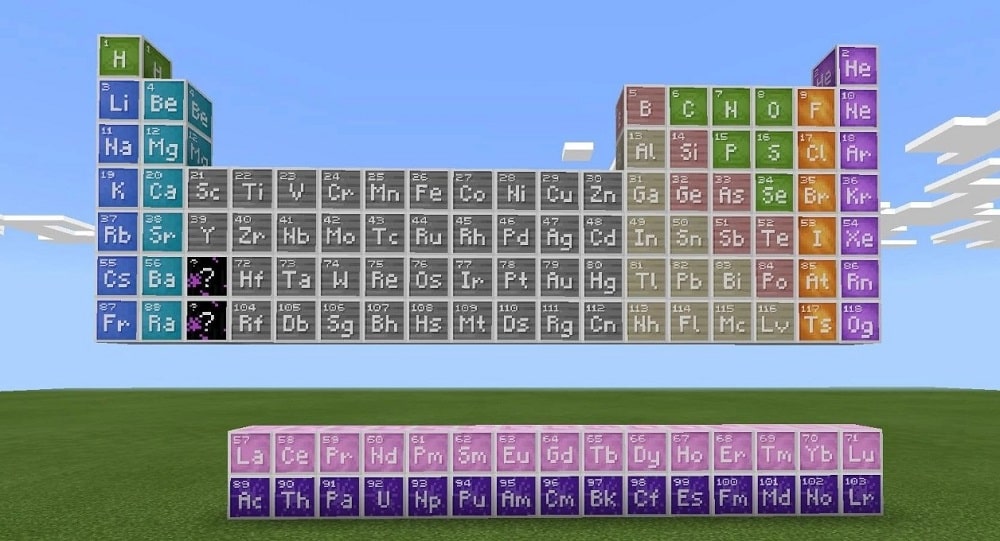 The Minecraft Education Edition was launched in 2016. This is because the player activity was high, which led to the launch of the Minecraft Edition learning platform on November 1st, 2016.
There is a Swedish school that has compulsory Minecraft lessons for 13-year-old students. This was to develop their thinking skills
21. Minecraft has won many awards over time
Not only has Minecraft been recognized by its users but also by award-giving organizations. These include the following:
Best Independent game Awards in 2011,
Most addictive game
Kids choice awards
Best downloadable game in 2011, and much more.
---
Minecraft Time Usage Statistics
22. Minecraft has been played for over 68 million years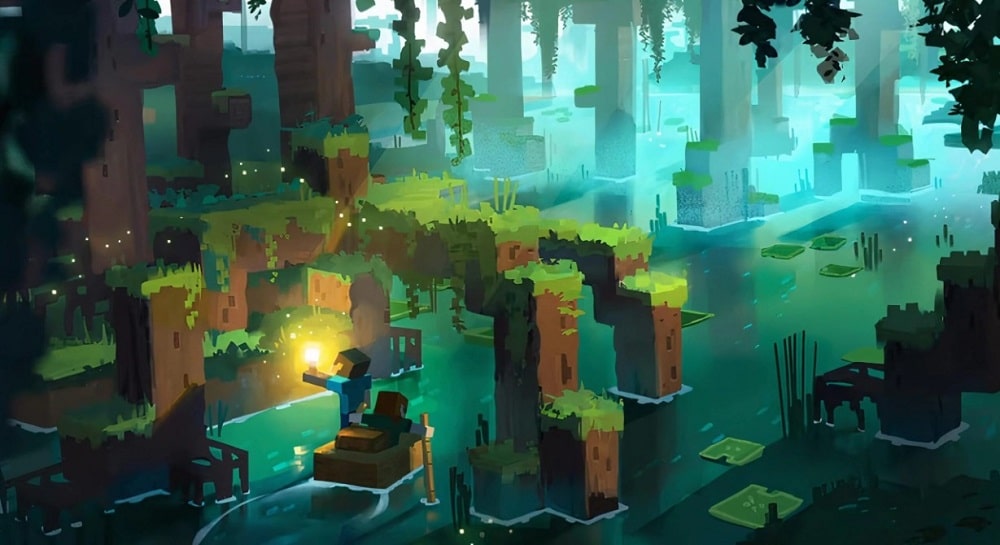 Minecraft's users have increased over time which has led to over 68 million years of playtime. The data is gotten by the estimated number of hours used by the different players, averages, and assumptions.
It's not about the year of origin; rather, it is the time ranking, with a day being 20 minutes in real life.
 23. 20 minutes equate to 24 hours in Minecraft.
Surprisingly, a day in the game lasts approximately 20 minutes in real-time. This is why it equates to about 68 million years of playtime by Minecraft players.
1 tick = 3.6 seconds
1second = 0.0138 in real time
1 minute = 0.93 seconds in real time
50 seconds = 1 hour
20 minutes = 1 day.
---
Minecraft App Statistics
24. Minecraft is one of the top iOS paid apps.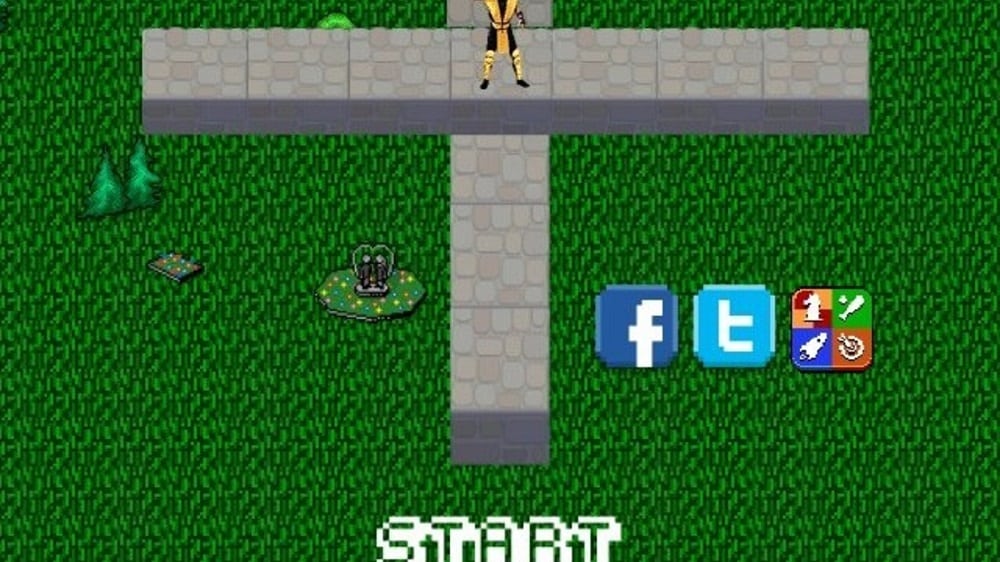 On iOS, iPhone, and iPad, Minecraft is one of the top paid apps in all categories, as well as the top paid app. It ranks that way because many people opt to play it on their phones while on the go.
25. On Google Play US, Minecraft is the top paid game and top paid app.
Minecraft is also popular with Android users. It is a top-paid game and a top-paid app in general. It is popular in the US, Germany, and Brazil too.
---
Play The Best Game Of All Time.
Minecraft is a popular video game among many users.  Therefore, you can consider trying it out or recommending it to your child. It has a lot of benefits for the creativity and thinking capacity of people.
Therefore, you can try your luck on the platform. Also, its popularity has made it grow and develop with time as the developers listen to users' feedback. So, what are you waiting for? Play it now!