Are you looking for the best Twitch Viewer Bots that can serve as alternatives to the no longer functioning ViewerLabs? This post will take you through some of the best ViewerLabs alternatives out there.
We can say that technology has made today's world as comfortable as possible for people. But the downside is there are so many things to accomplish and even more limited time to do so. It is not easy to handle something as little as a social media account these days.
Growth is important, but do you have that ample time to do what needs to be done? Can you give your Twitch channel the necessary attention required for it to develop? I presume the answer is no because there are a thousand and one other things demanding your prompt attention.
This lack of time is why we believe Twitch Viewer Bots will be of immense value to you. Although there are quite some dangers associated with using these Twitch Viewer Bots, you would be fine if they were well managed.
Following the closure of a popular Twitch viewer bot named Viewerlabs, it has become even more necessary to suggest other Twitch viewer bots that can serve as credible alternatives to Viewerlabs. But before we dive into these Viewerlabs alternatives, let us have a look at why Viewerlabs was suddenly shut down.
---
Viewerlabs' Shutdown
Viewerlabs was shut down on Sept. 4, 2021. The site ceased operation in the aftermath of suspected legal threats from Twitch, who are trying to fight the use of bots. Viewerlabs' decision to shut down their site came after Twitch officially began pursuing legal action against two "hate raid" culprits. Viewerlabs' decision may come off as the brand wanting to prevent being found in the middle of this unfolding legal action.
However, Viewerlabs are yet to give any official statement concerning their abrupt shutdown. And it is not yet known if subscribers of the bot are in danger of seeing their private data blown into the open since vital information was needed for subscription purposes. Thus, subscribers are yet to know where they stand in the whole mess.
---
Top Best Viewerlabs Alternatives (Twitch Viewer Bots)
---
1. Twitch Booster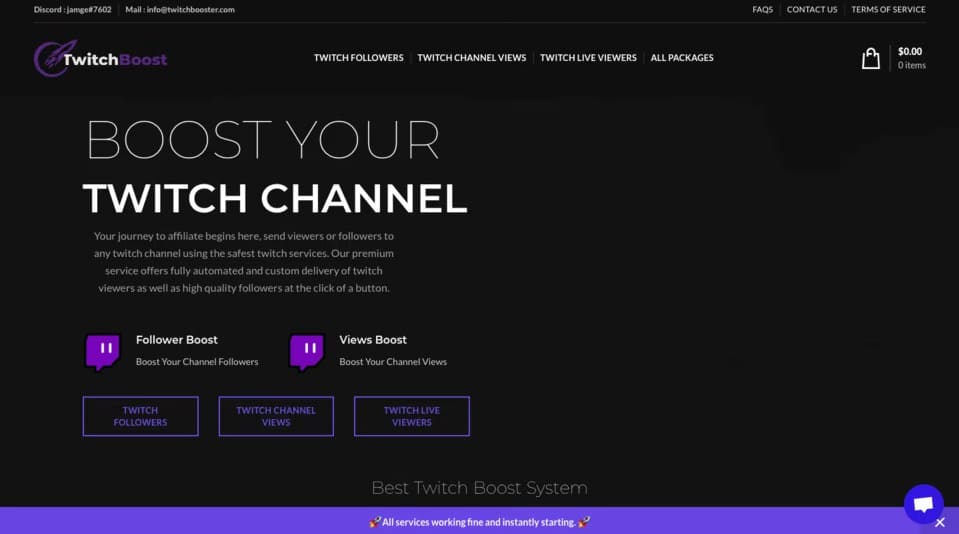 Twitch Booster helps you to solve that lingering low followers and viewers problems on the Twitch platform. As the name implies, it catapults your Twitch channel to another level by generating new views and followers.
Your audience reach and engagement are certain to improve drastically with an automated service tool like Twitch Booster. It is undoubtedlyknown as one of the best Twitch growth service tools available out there.
---
2. Stream Elements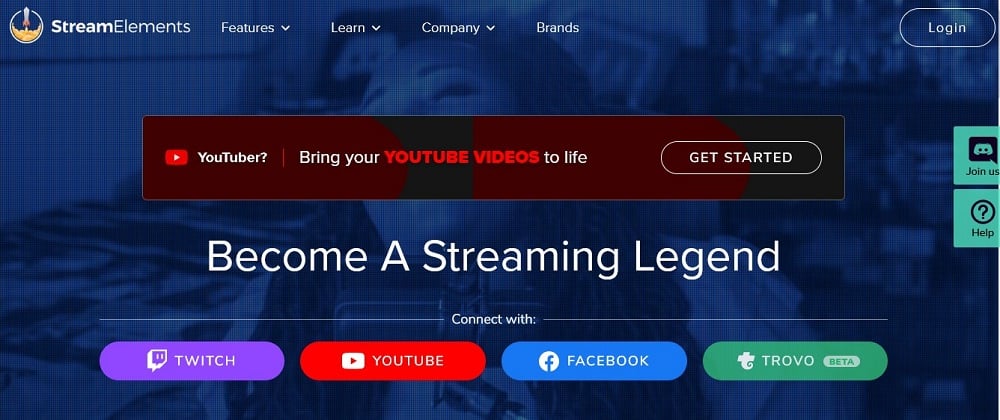 Stream Elements is a Twitch bot that is interesting to use and keeps you away from boredom while trying to make headway with your account. The bot has many features that are easy to use. Stream Elements allows you to crossover to Twitter and import tweets which you can use on your Twitch account.
One lovely thing about Stream Elements is that it is a multi-platform social automation bot. Thus, you can use it on other platforms, which can help align your activities across these platforms. Another good thing is that the software runs on its server. The only notable downside is that the Twitch bot does not offer any free trial except paid subscriptions.
---
3. FollowersUp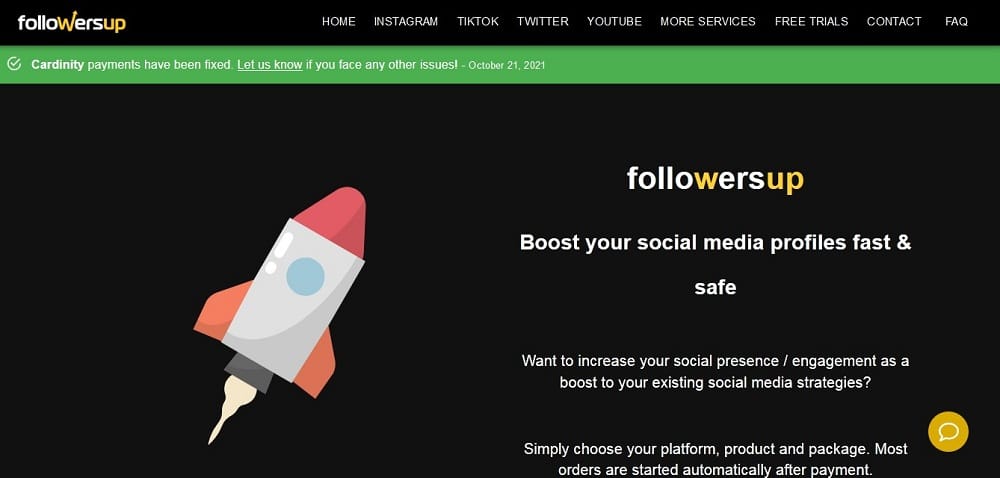 Another automation service tool that cuts across different social platforms is FollowersUp. If you want your Twitch channel to grow in leaps and bounds, then FollowersUp is a wise choice. They can also take complete control of your channel and strategically move it forward. They foster engagement with your target audience, thereby giving you the kind of exposure that you need.
They have a lot of things in common with Media Mister. FollowersUp is quite flexible to work with. They have flexible plans with varied options, making it possible for clients to pick what they require at a particular time.
---
4. Nightbot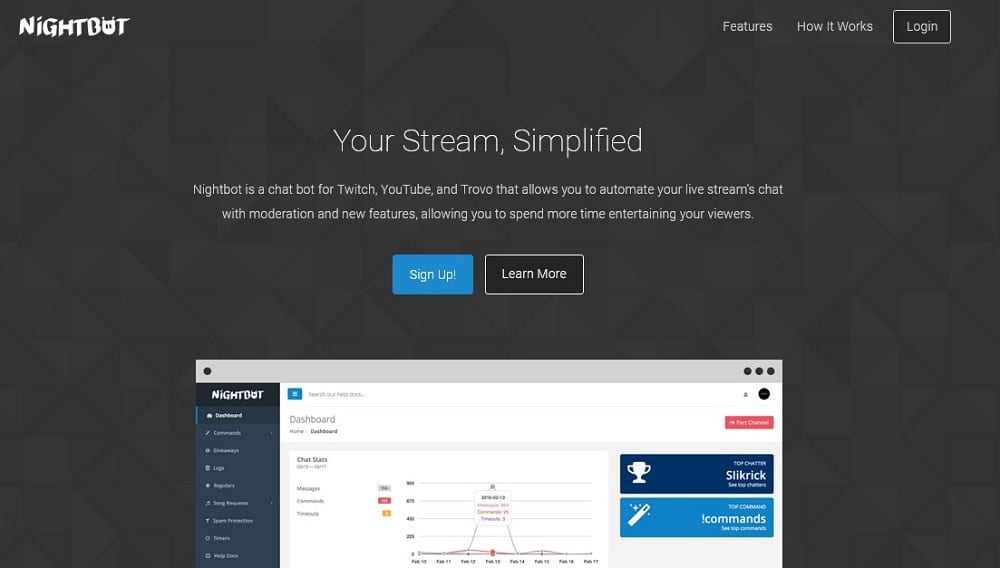 Another Twitch bot worth noting is Nightbot. This Twitch viewer bot is loved for its versatility as you can use it both for YouTube Gaming and Twitch. It is also regarded as one of the most user-friendly viewer bots. One good thing about Nightbot is that it is a cloud-based bot, which means you don't have to start worrying about downloading the software.
Their features are quite easy to comprehend and customize as well. Nightbot also protects your viewers from scams. The only downside is that it is a little advanced to use.
---
5. ViewsRun
Another Twitch automation tool that is very good at what they do is ViewsRun. They comprise different sub-tools that are specific in operation. The Viewer Bot helps with views and is equipped with chatbot support. There is also the Follower Bot, Clip View Bot, Channel View Bot, among others.
This array of sub-tools makes ViewsRun quite an impressive Twitch TV automation tool that can help you gain exposure effectively. Their subscription plans too are varied, flexible, and aren't in any way expensive.
---
6. Moobot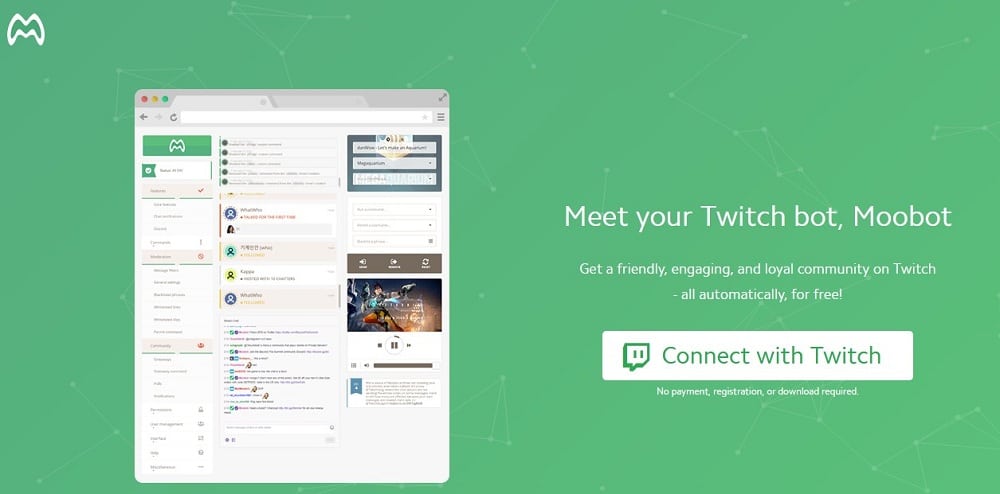 Moobot is a Twitch viewer bot whose customizable features and ease of use differentiate it from others. The bot has built a good reputation for itself in the automation business. Thus, trust is not an issue you should worry about when it comes to Moobot.
If you are concerned about your account's privacy and safety, then Moobot has you covered. And if you are new to these Twitch viewer bots, Moobot is a good choice to start with. The only notable downside is that the Twitch bot does not offer any free trial except paid subscriptions.
---
7. UseViral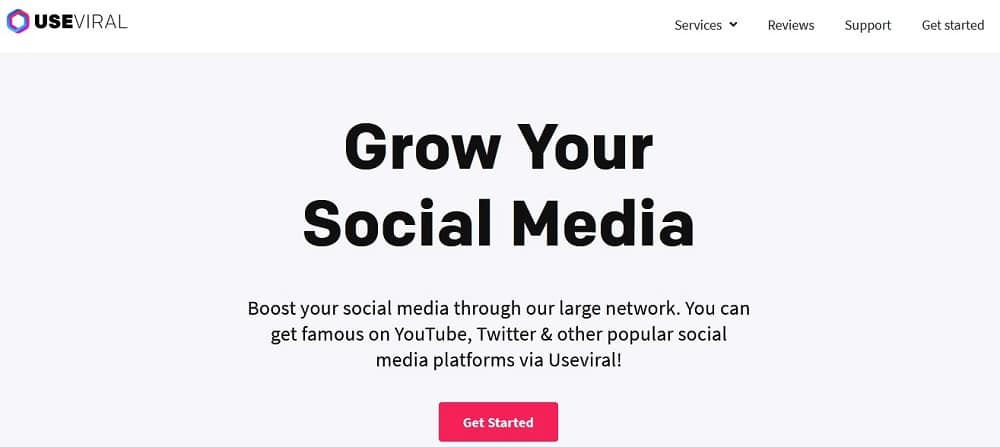 There is so much competition when it comes to the automation service world. Many of these tools are being modified constantly to cope with the demands of users. This gradual increase in sophistication is why it is quite difficult to figure out the best of the best. But UseViral is one unique multi-platform service tool that has been tested and trusted by many.
UseViral can greatly improve your Twitch channel status within a short period. UseViral isn't new to the automation world and thus, know what their clients want and deliver without fail.As earlier said, UseViral cut across other social platforms like YouTube, Soundcloud, and Twitter.
Therefore, they can grow your brand at the same time on multiple grounds. This versatility makes the Twitch bot one great weapon to have.
---
8. Coebot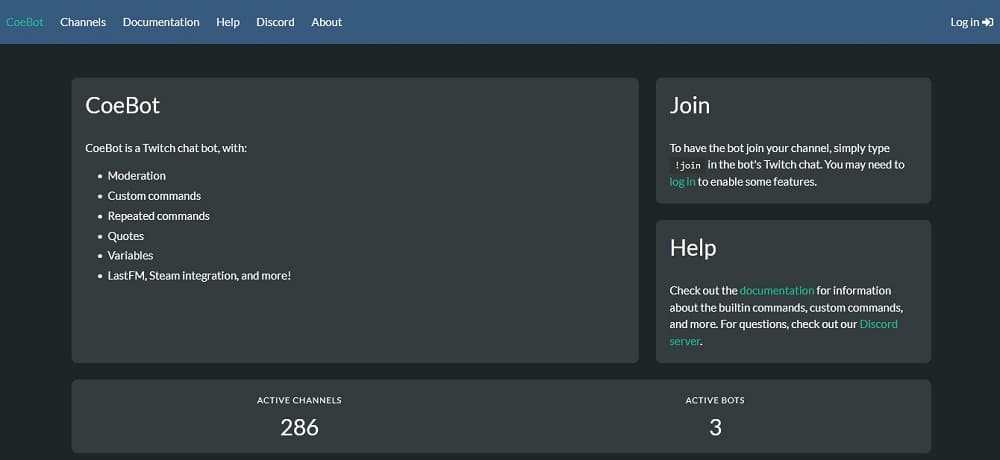 Coebot is another effective Twitch viewer bot you would love to try. This bot is suitable for those who don't want to undergo the stress of setting up commands. Coebot comes armed withmany already-made efficient instructions, which wouldn't require much from you to set them up to suit your preferences.
Thus, if you are the busy type, this Twitch viewer bot can serve you well. The bots features include one that allows the hosting of giveaways. The only notable downside is that the Twitch bot does not offer any free trial except paid subscriptions.
---
9. Getafollower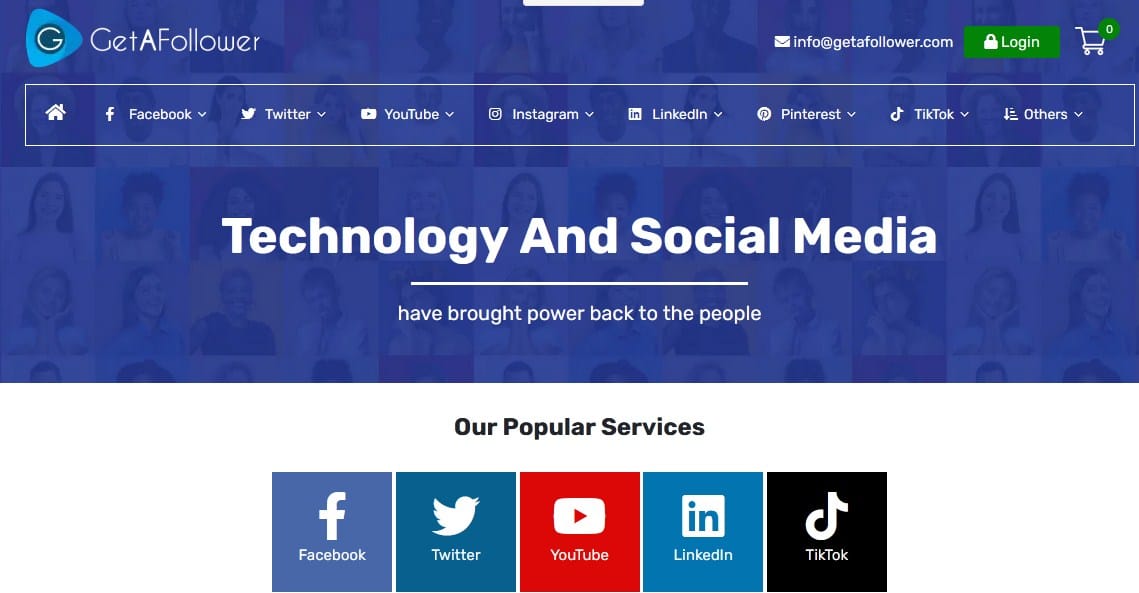 If you lack enough views on the Twitch platform and are worried about it, Getafollower is one Twitch viewer bot that can solve that problem. Getafollower is quite user-friendly and is readily available to help find solutions to your pressing needs on Twitch. They foster engagement with your channel by helping you locate the right audience.
One other thing about Getafollower is that they have got the experience to be of proper service to even those who do not know much about navigating their way around getting what they want on Twitch. This proficiency makes them a decent option for beginners who are trying to find their feet.
---
10. Wizebot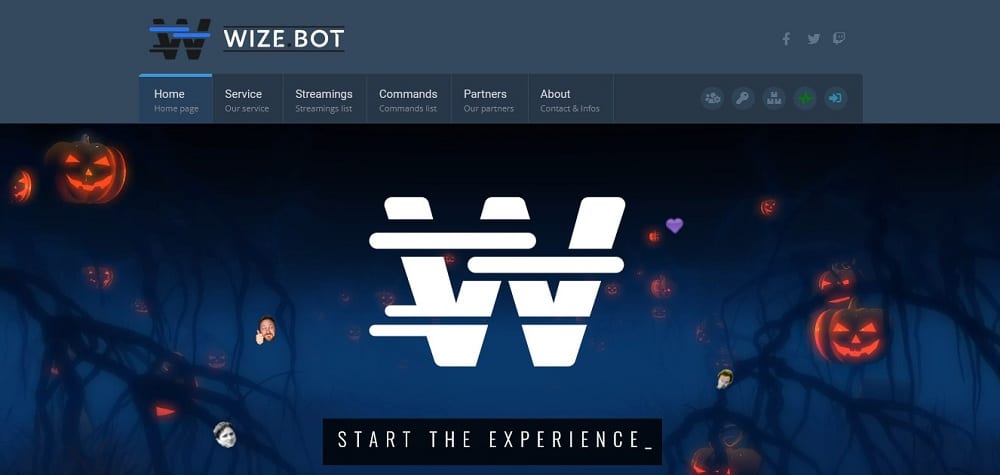 Wizebot is a Twitch viewer bot that comes with many features, making it easy to use. The bot has some features that are original and can't be found in other Twitch viewer bots. With Wizebot, you can save any clips you wish to and assess the list of subscribers and unsubscribers.
Its vast features include automatic giveaways, timers, Twitter integration, screen overlays, and virtual currency. These vast features mean you can accomplish so many tasks with Wizebot, unlike other bots available. The only notable downside is that the Twitch bot does not offer any free trial except paid subscriptions.
---
11. Media Mister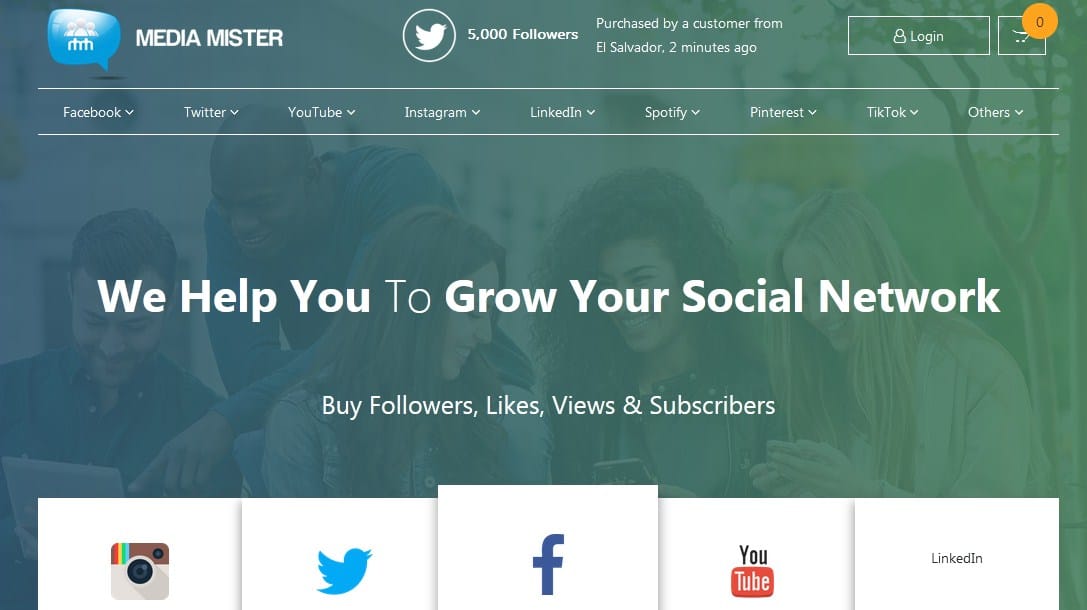 A lot has been said already about Media Mister. They have been around for some time now and have one of the most enviable track records among their competitors. One unique advantage Media Mister has got is that they are a multi-platform automation service tool. Thus, you can find them taking charge of activities on Twitter, Soundcloud, Tiktok, and many more.
Media Mister can take charge of all your activities and make the most of them to bring you growth and success. With such an automation tool on Twitch, you can dedicate your time to doing other things while running the show for you.
---
12. SidesMedia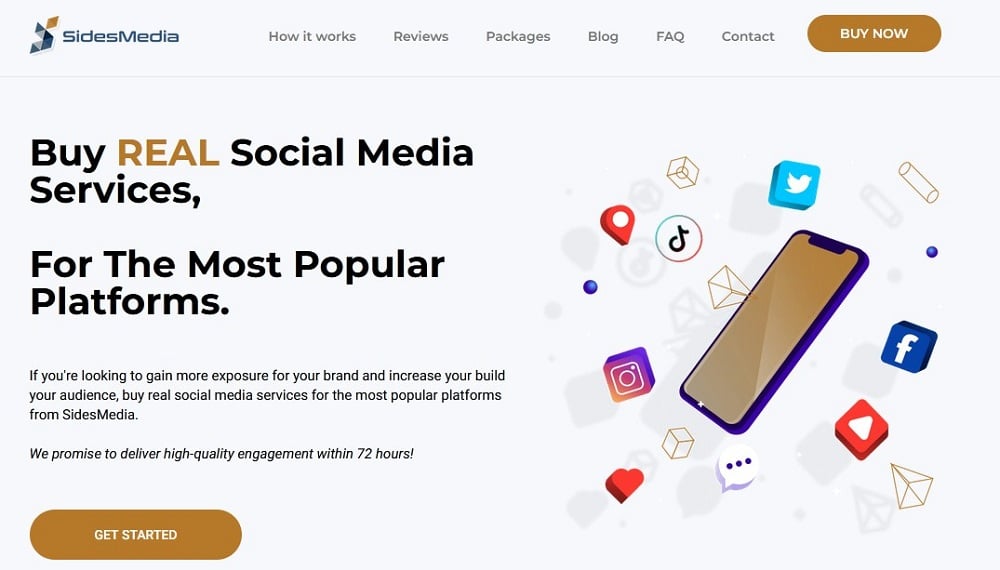 SidesMedia is arguably one of the best Twitch viewer bots you can lay your hands on out there. That is why we are recommending it here. Just like UseViral, they also cut across other social platforms like YouTube, Soundcloud, and Twitter. Therefore, they can grow your brand at the same time on multiple grounds.
We are not new to endless claims by manufacturers of these bots as to what their creations can help clients achieve. Sometimes, they are mere claims. But when it comes to Sidesmedia, they walk their talk. The fact that they have been around for a while now is further proof that they have been doing things right and meeting the demands of clients. Thus if you want to gain exposure on Twitch, we advise you to hop on Sidesmedia's bandwagon.
---
13. Phantombot

Phantombot is another interesting Twitch viewer bot. This bot has a vast set of instructions and can be customized. And one advantage of Phantombot is that you can use it across various social media platforms. Thus, you can grow your Twitch account and care for your accounts on other platforms simultaneously.
Phantombot has a vast number of features, which means you can accomplish so many tasks with it. The only downside to this Twitch viewer bot is that it is quite advanced. This sophistication means that you may find it difficult if you don't have prior knowledge about using bots on social media. Thus, it is not suitable for the beginner.
---
14. Streambot
Another Twitch bot that claims to have the know-how and capacity to catapult your Twitch account to the top is Streambot. There are varied features that are available on Streambot for you to choose from. Live viewers and Followers are among these features. They say that they are one of the best in the business.
Though claims are what they are, especially given that some bots out there don't exactly live up to the billing, Streambot is quite credible and safe.
---
15. Stream Chaos Bot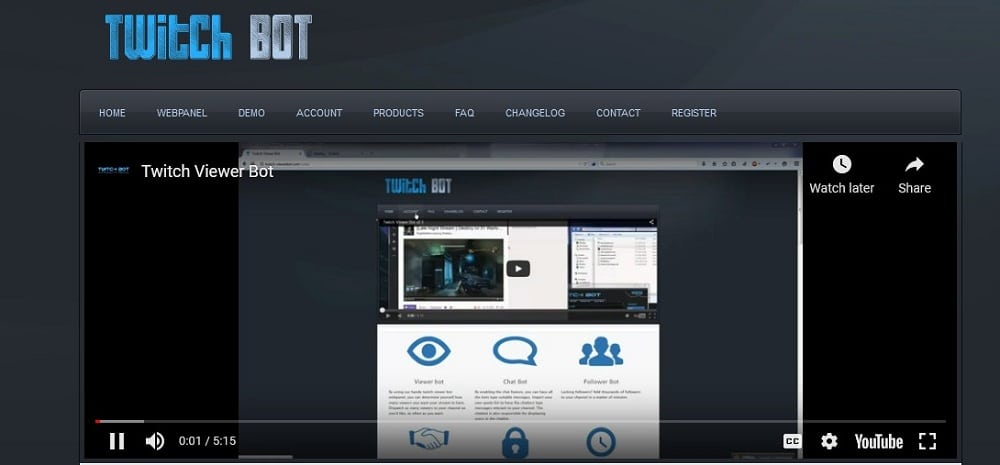 One feature that you probably might find interesting about Stream Chaos Bot is that you can decide on the number of viewers you desire to engage with your content at any given time. This feature is particularly important because you get to determine when to turn up the engagement knob higher or lower. Thus, you can have a credible plan concerning how and where you want your Twitch account to be in a short time.
Stream Chaos Bot claims to offer a limitless number of viewers to their clients whenever they need it. Another claim is that they have opened important doors for clients on Twitch, including landing a Twitch partnership. Going by this, Stream Chaos Bot is one to reckon with.
---
16. Viewer Boss
If you are looking for efficient growth on Twitch, then look no further than Viewer Boss. You need to be dedicated as a user of social media platforms if you intend to grow your brand and get exposure. But we are often preoccupied with a lot of things. Thus, if a lack of time to handle your Twitch channel is hampering your growth and progress, then this Twitch viewer bot is suitable for you.
Viewer Boss has a simple but unique approach. Their plans are quite cheap and affordable. They are also quite easy to use. Generally, Viewer Boss is an impressive automation tool you can use to help grow your Twitch channel.
---
FAQ
1. What is a Twitch Bot?
A Twitch bot is automated computer software that has been programmed to take charge of certain activities on your Twitch account. A Twitch bot can also help generate more followers and do so much more.
2. Does Twitch allow the use of bots?
No, Twitch is against the use of automation tools to enhance activities. The platform is trying to generate credible methods of detecting and combating the use of bots.  Thus, users must be sure the bot they want to use is efficient and can't be detected.
3. What type of proxy is the best for these bots?
Answer: A residential proxy is the befitting type of proxy for Twitch viewer bots. The platform can easily detect a data center proxy. As for mobile proxies, they are too expensive to use.
4. Which Viewerlabs alternative is best for Twitch?
This article contains numerous ViewerLabs alternatives. And we have talked a great deal about them. Most of these bots have a lot in common. Some are more advanced than others. Thus, choosing a Twitch bot based on your experience level, budget, and preferences is best.
5. Is Viewerlabs legit?
Answer: On the reviews website TrustPilot, Viewerlabs holds a 2.6 out of 5 ratings, which isn't great. This very poor rating means that many customers are not satisfied with the quality of their services.
---
Conclusion
We hardly have the time to do a lot of tasks these times. Although growing your Twitch channel needs patience and dedication, it is not usually possible because you probably have a lot of other things to take care of. Employing a bot to take charge of Twitch activities is a wise choice. Since the shutdown of the popular ViewerLabs, there has been a need for other alternatives.
Thus, with the list we have put together above of some of the best Twitch bots around, we hope you will find the one best suits your preferences. Ensure that you double-check before selecting any bot. This thoroughness will greatly minimize the risk of running into trouble with Twitch laws and regulations concerning the use of automation service tools.