Are you an iOS or iPad user? Are there certain premium apps that you often want but are too expensive? Then you can consider using these great Cydia alternatives to get the best iOS apps.
Have you ever used Cydia? Well, Cydia, Debian APT package manager, can help you jailbreak your Apple devices – iPhone, iPad, etc. and download apps listed by Apple.
Unfortunately, Cydia doesn't function normally as it used in the past; hence you can consider these amazing alternatives.
Furthermore, be cautious while downloading the apps to ensure you don't install malicious malware or viruses into your device. In this article, you will learn about the best Cydia alternatives that you can use.
---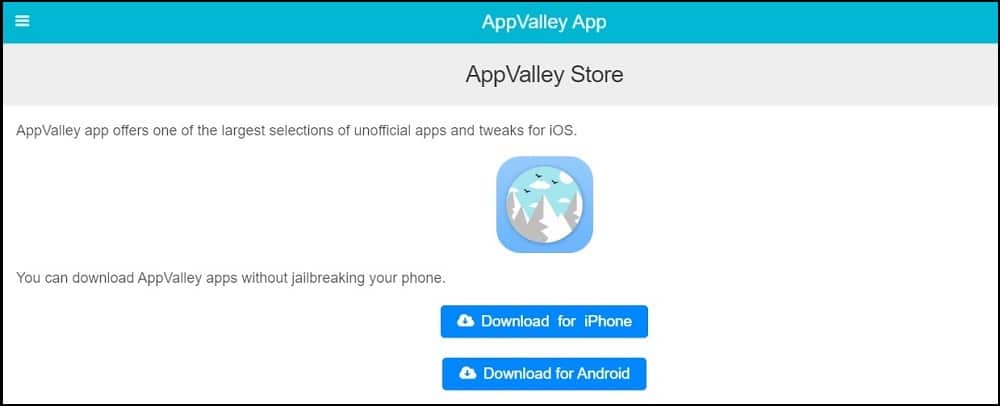 The AppValley is a great Cydia alternative that allows users to download additional apps. The App Valley provides apps modified according to user preferences while bypassing geographic restrictions on apps without jailbreaking. Currently, there are about 1,500 apps available.
---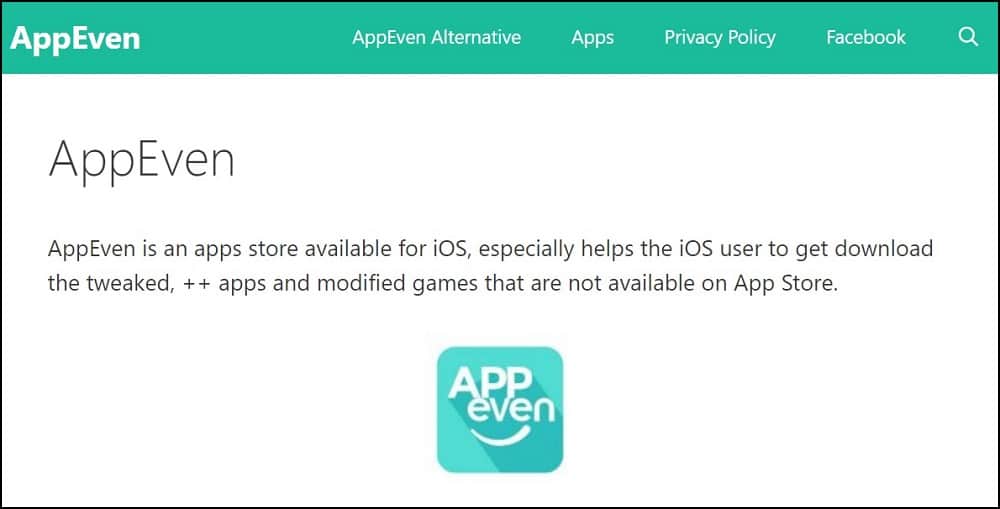 This is an App Store for iOS phones. It is a third-party app installer where you can download apps, advanced apps, and modified games not available on the App Store. Most people were used to using Cydia, but over time turned to AppEven, which has more features.
If you are an iPhone user, what are you waiting for? While using it, you won't need to provide any Apple ID or jailbreak. Instead, you will get paid apps for free that are easy to install. Additionally, it supports all iOS versions.
---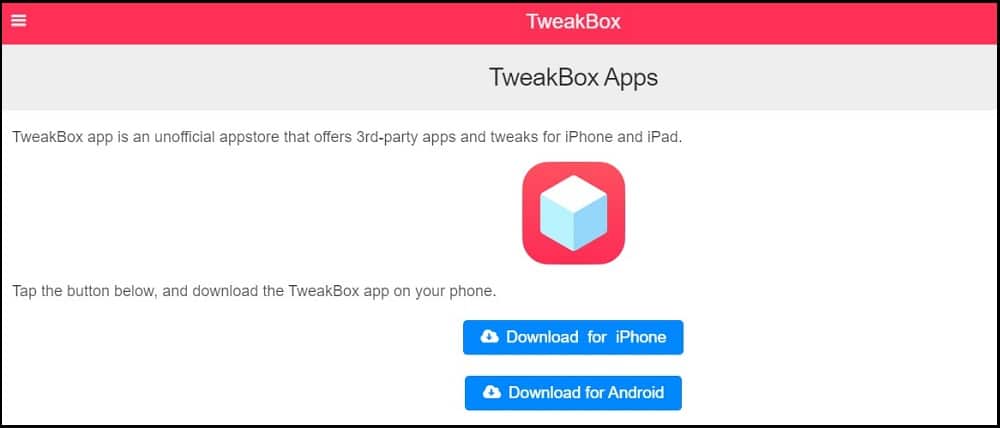 This is another great app that you can use to acquire 3rd party apps tweaks for iPhone and iPad. However, every app on the Tweakbox App Store is tested continuously by the developers to check for stability.
They are also beta tested by experienced users; hence be assured of getting great safe apps. Anyone can also use the Tweakbox without issues or through a complicated process. It also has great customer service that you will love.
---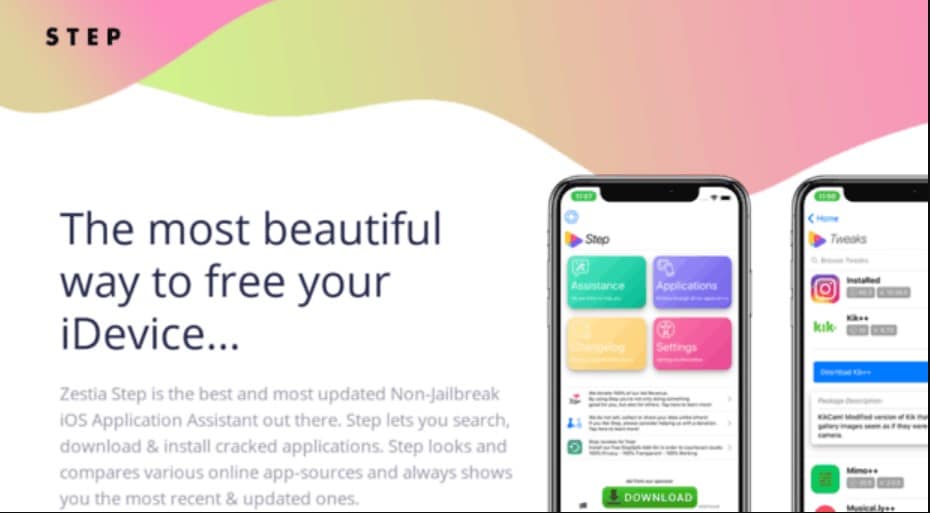 Zestia is a great app that you can use to free your device. It is a great iOS assistant that lets you search, download and install any cracked application.
The stable application checks and compares the various app sources and shows the most recent and updated ones. What are you waiting for? Get the most advanced, secure, and private application assistant for iOS for free.
---

This is another great app installer that allows you to acquire 3rd party apps and games for iPhone and iPad. It is only limited to iPhones and iOS and not android devices. Ideally, it is an exclusive iOS app. The app is 100% safe and doesn't feature any malware, virus, or anything else. The developers use SSL encryption to ensure your data is safe.
---

Sileo is a great jailbreak app store for iPhones and iPad. It is a modern package manager, which is a great alternative to Cydia. It has a redesigned user interface that supports 64-bit devices that run iOS 11 or newer versions. Fortunately, you can use Cydia and Sileo side by side. Whenever you jailbreak the device, the Sileo app can get installed on your iPhone.
---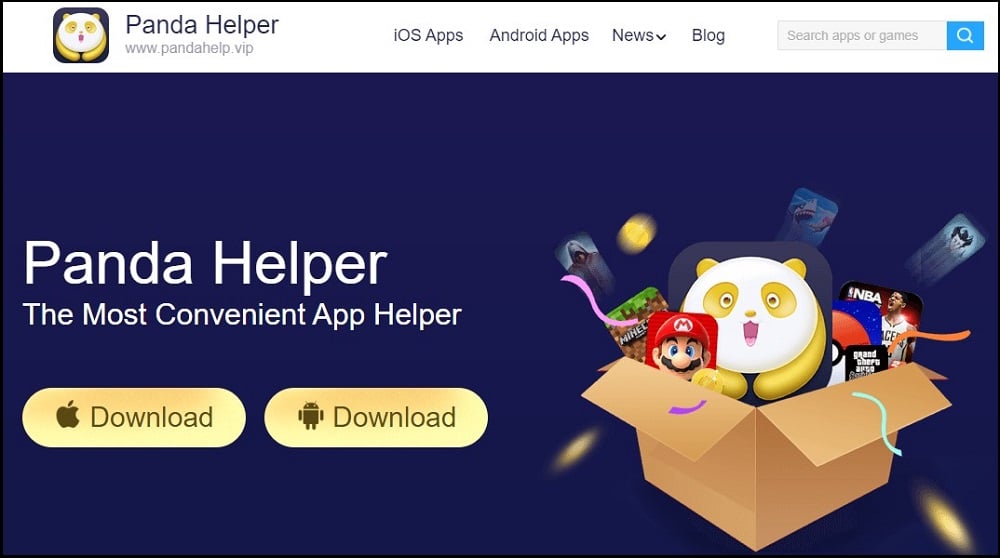 This Cydia alternative is a great joint to get tweaked apps and hacked games. Moreover, it is a platform where you can get modified versions of the available apps. You will get an amazing download experience like never before.
The platform has over 1000 apps that will make you happy. You will save a good amount of money while using the Panda helper. While using the app, you won't need a jailbreak or Apple ID.
---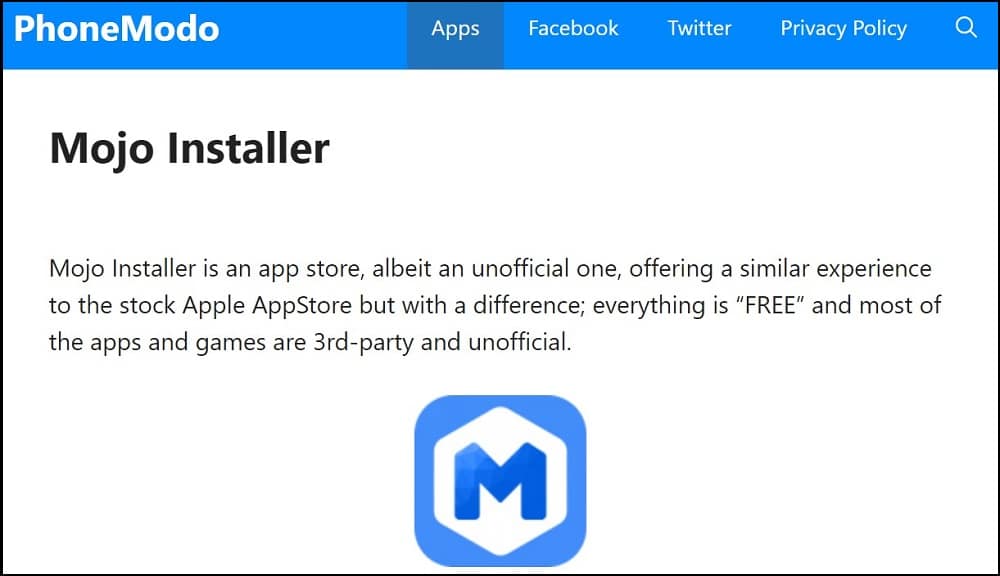 The Mojo Installer offers a similar experience to the official iOS App Store but slightly different. On Mojo Installer, all the apps are free. Most of the apps and games are third-party and unofficial. That's why you don't have to pay to acquire them. When you note the installer is not working, you can use the AppCake app.
On the app, you will get unofficial apps tweaks for iOS, iOS apps, games, and Cydia apps.  The Mojo Installer allows you to download apps and games with extra features and functionality apart from what the normal apps offer. Mojo installer also has a much easier interface to use. You also don't need any technical experience.
---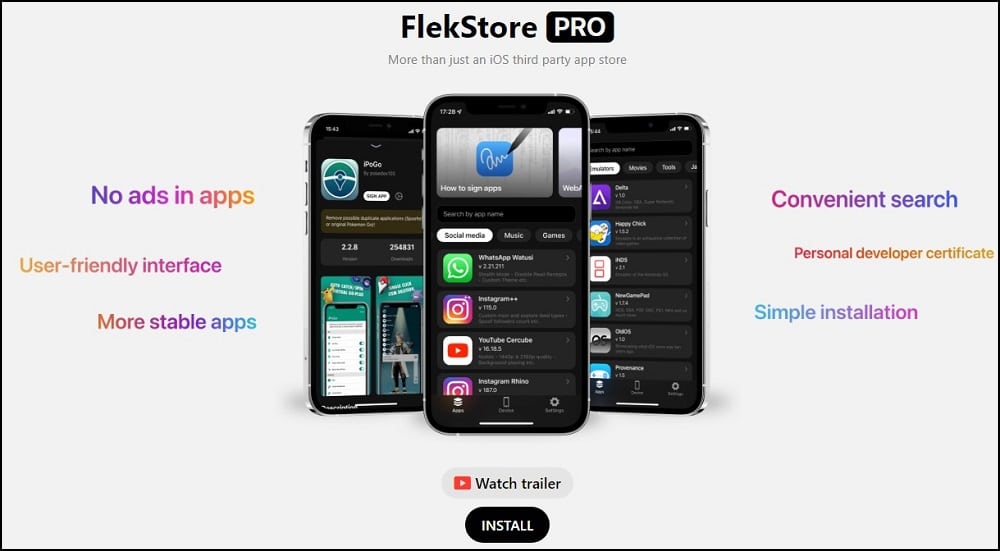 The Flekstore is more than an iOS third-party App Store. It offers more than you can think. The Flekstore allows you to choose from an extensive app library. This gives you the chance to access your favorite apps, emulators, and tweaks easily.
While using this app, you won't need any cables, computer, or jailbreak. You only need your device. Everything you need is available on the bottom menu, hence no hustle. The quick search and cataloging will help you find an application fast. You can even customize the app to suit your style with any color settings that you want.
---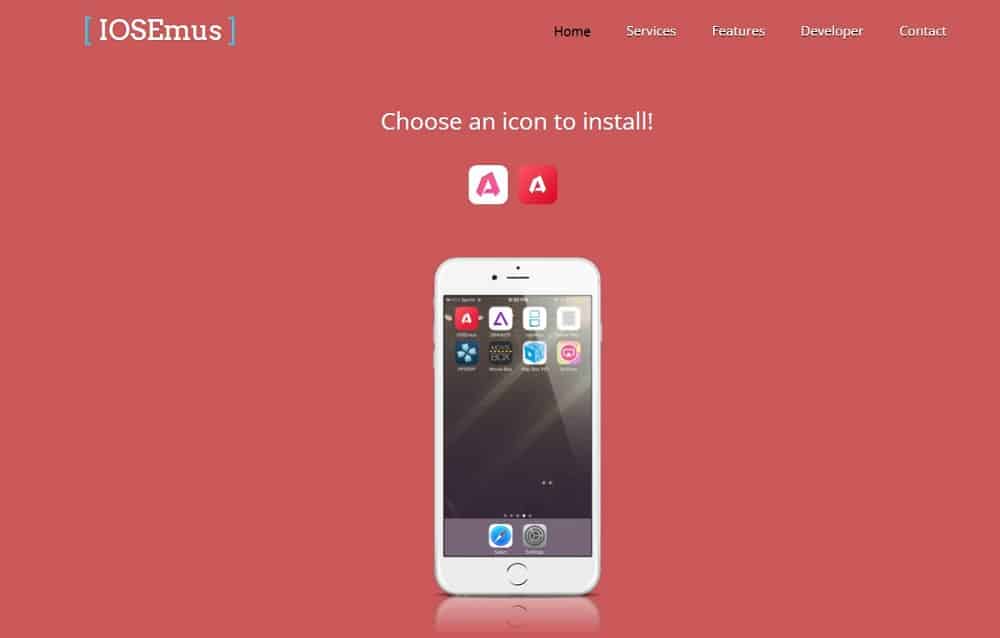 This amazing app is responsive enough to adjust to any screen size. It is also easy to install the app. Furthermore, on the platform, the green check signifies that you can get the app without any trick or treat choices.  Everything is set up, easy to find, and organized alphabetically. As easy as that!
---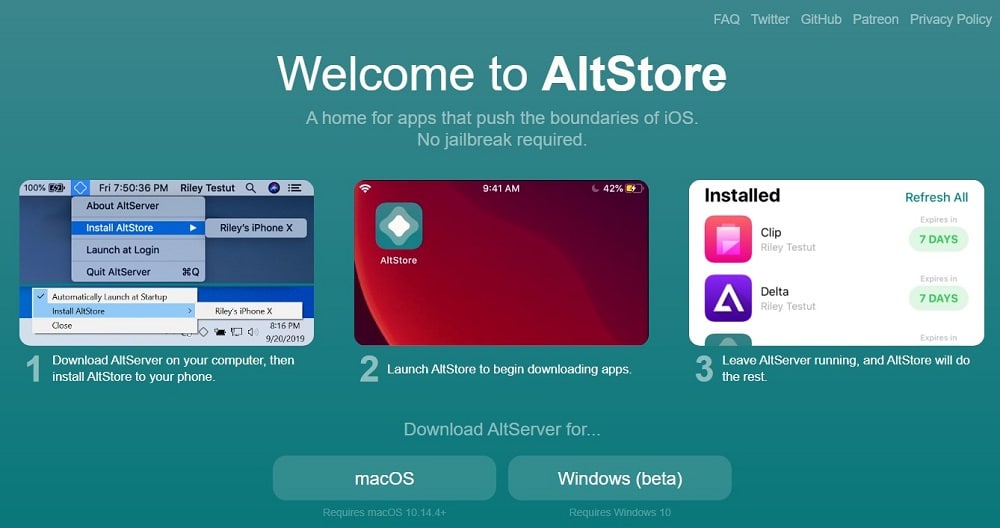 The AltStore is a great store for unique iOS apps. There is no jailbreak needed at all. However, you will first need to download the app on your computer, then download the app on your phone.  You can then launch Altstore to begin downloading the apps.
To use Altstore, you will need your Apple ID to download. This helps the app to communicate with Apple's servers to perform the necessary steps to prepare your account for installing apps on your device.
---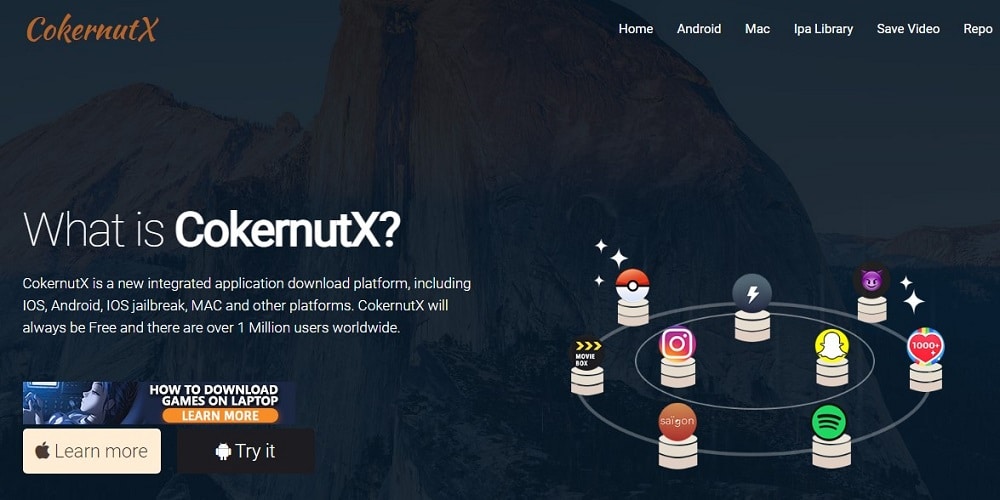 The CokernutX is a great app installer where you can get some great hacks, emulators, ++ tweaks, and much more that allow you to unlock many features.
All the services and products are free, and you won't need to pay for anything. While using the platform, you won't need to use the jailbreak or use your Apple ID.
Furthermore, it is a secure platform where apps are delivered using the standard SSL encryption. You will get modified versions of the amazing apps. Hence, you won't miss out on the exciting updates.
---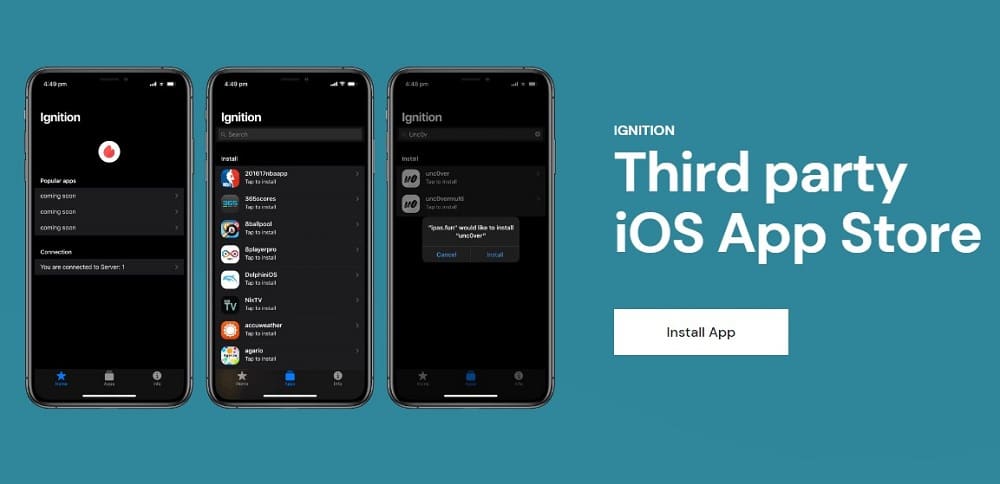 This is a great iOS app installer that offers tweaks, 3rd party tweaks, jailbreak apps, and gaming emulators. The ignition app is feature-packed, fast, has a user-driven library, provides great support, and has thousands of apps.
It is an unofficial app store compatible with iOS 11 to iOS 14. While using it, you won't need your Apple ID to install it. The app is free to download and use. It has a great modern look and feels.
---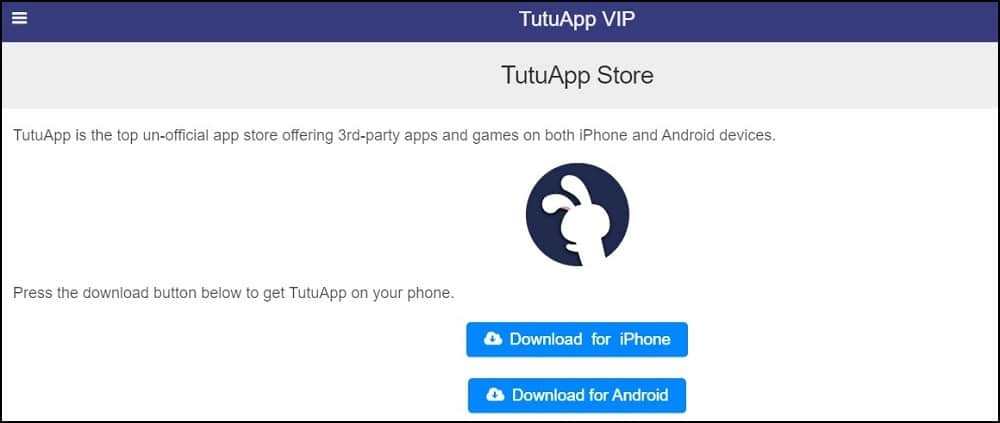 TutuApp is a great unofficial app store that offers 3rd party apps and games for both iPhone and Android devices.  On the TutuApp, you can get popular apps, games, exclusive apps, and tweaks. The app has been greatly tested on iOS and Android and undergoes regular testing on the mobile operating system and popular devices. It is also easy to uninstall.
---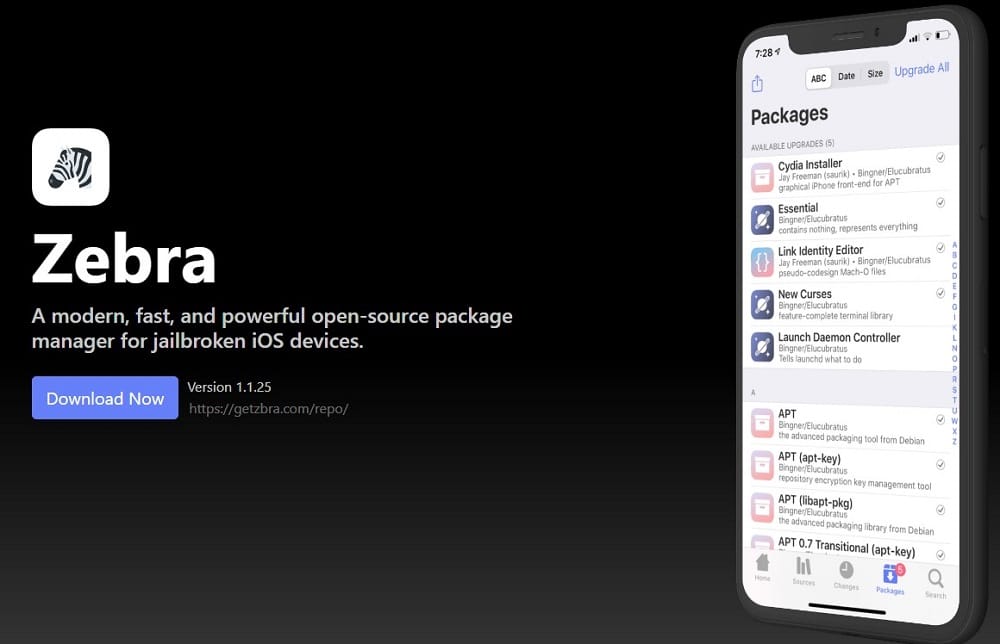 This is another amazing app that offers a modern, fast, and powerful open-source package manager for iOS devices. Like most ideal Cydia alternatives, you can download many apps for your device. , choose an app that you desire and download it effortlessly.
---
Conclusion
If you own an iPhone or iPad, downloading apps has never been easier. Just use any of these Cydia alternatives to get the apps you desire.
However, still, try and read the terms and conditions of each of the apps to know which one will suit your needs best. Happy downloading. Have fun with your new apps!