For the best support for Ezreal in the League of Legends, let's look at some of them, which include Lulu, Yuumi, Thresh, Nami, Leona, Alistar, Braum, Morgana, and Janna. These supports complement Ezreal's playstyle and lead your team to victory in the bot lane.
Ezreal is a well-known fictional character in video games, especially in the Riot Games-developed and published online multiplayer battle arena (MOBA) game, League of Legends. He is renowned for his skill shot-based playstyle, unique character design, and sense of adventure. He embodies the spirit of exploration and discovery and stands for the nexus of magic and technology. He is now well-known in the League of Legends community thanks to his mythology and gameplay, and as the game develops, his influence will probably only grow. In this article, we are going  to describe  the best Ezreal support, which includes the following:
---
1. Lulu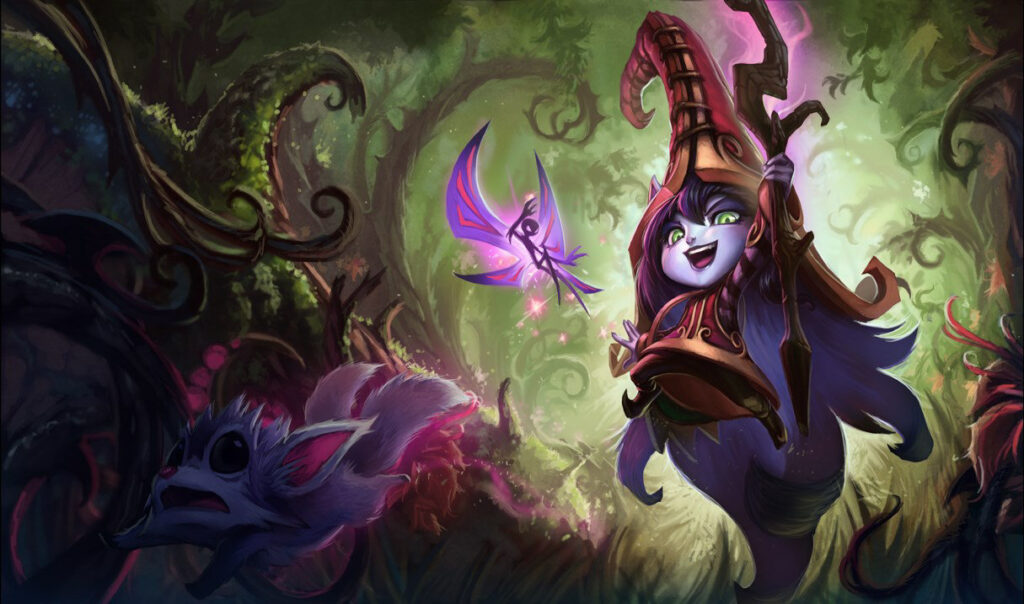 Since Lulu has a diverse kit that works well with Ezreal's playstyle, she is frequently regarded as one of the greatest support champions to team up with the well-liked ADC (Attack Damage Carry). Both Lulu and Ezreal are skilled at jabbing their opponents from afar. The Glitterlance (Q) and Help, Pix! (E) powers of Lulu increase the poke damage of Ezreal's Mystic Shot (Q). Ezreal can be made more mobile in terms of protection and manage crowds to opponent threats by using Lulu's Whimsy (W) to polymorph and accelerate. In team battles and skirmishes, Ezreal's resilience is increased because of her ultimate, Wild Growth (R), which offers a shield and a significant health boost.
Casting Lulu's Help, Pix! (E) on Ezreal will enhance the magic damage of his auto attacks. This increases his total DPS (Damage Per Second) and makes it easier for him to defeat opponents. Ezreal also uses his Arcane Shift (E) to move about and get away from danger. When he needs to adjust, Lulu's protective powers can shield or allow him to polymorph. In addition, Lulu is adaptable and can change with the times. She can offer assistance to balance Ezreal's shortcomings and accentuate his strengths, whether you need to peel, engage, or disengage. Because of her adaptability to different in-game settings, she's a great support option for Ezreal in the bot lane.
Lulu Builds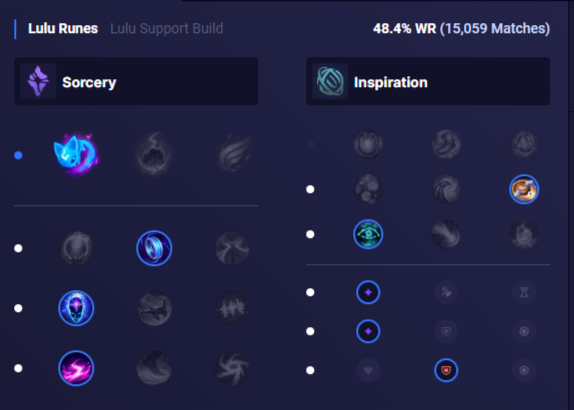 Items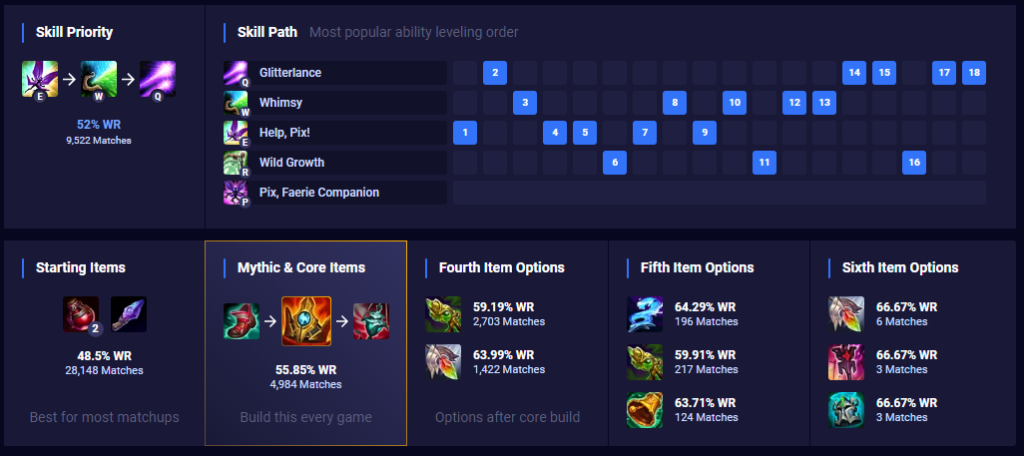 ---
2. Yuumi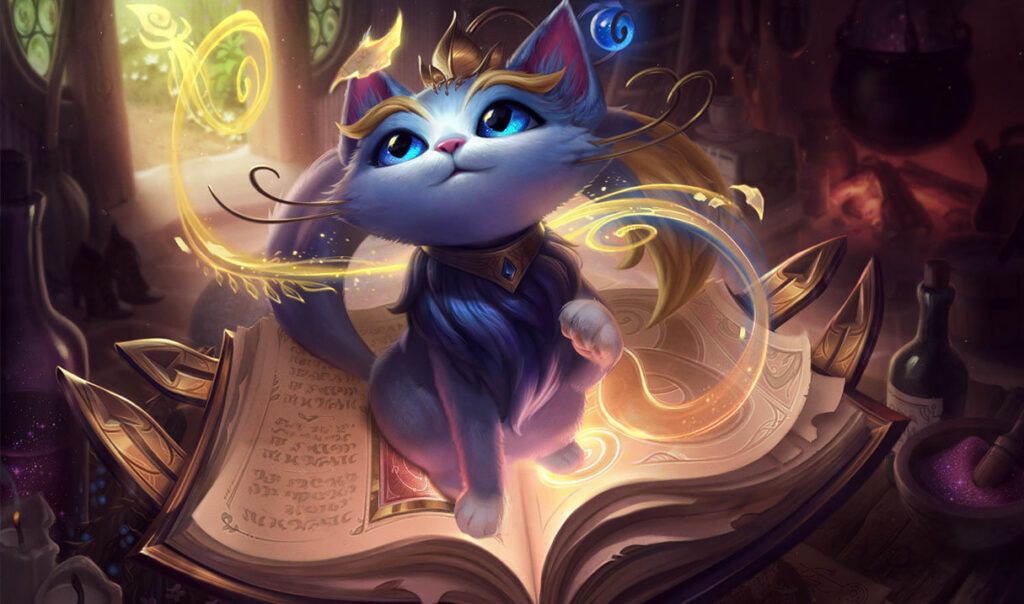 In League of Legends, Yuumi is regarded as one of the best support champions for Ezreal. Her special skills go incredibly well with Ezreal's playstyle, which is why she is so effective. Yuumi's Q ability, "Prowling Projectile," slows the opponent and deals poke damage, making it easier for Ezreal to follow up with his skill shots.
The core of this synergy is Yuumi's W ability, "You and Me!" When she joins Ezreal, she obtains a shield and shares his abilities, improving his damage output. A huge burst of damage can be dealt by simultaneously firing "Mystic Shot," Yuumi's Q, and Ezreal's Q. This double Q combination is strong for fast all-ins and trades. Moreover, Yuumi's E, "Zoomies," enhances Ezreal's kiting skills by offering sustain and movement speed. It enables him to reposition himself appropriately and maintains him healthier during battles. Yuumi's poke, sustain, and the special way that her W and his skills interact make her an excellent Ezreal support.
Yuumi Builds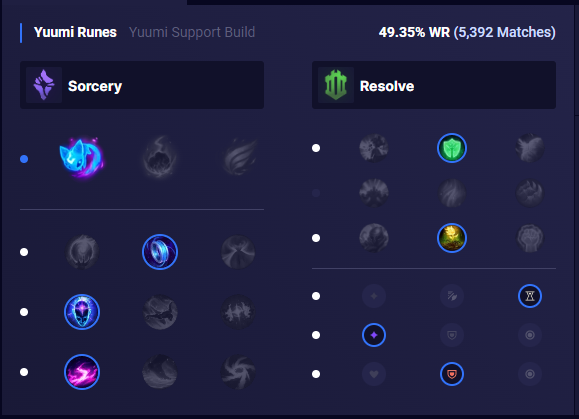 Items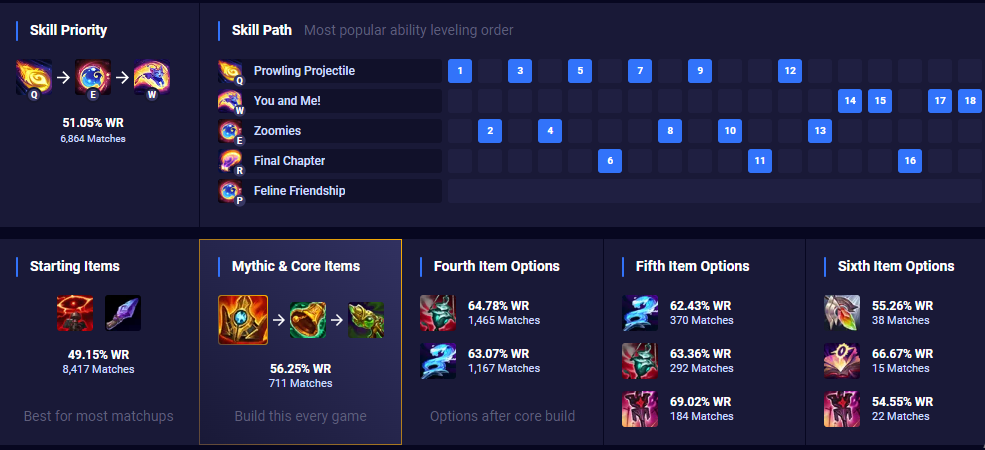 ---
3. Nami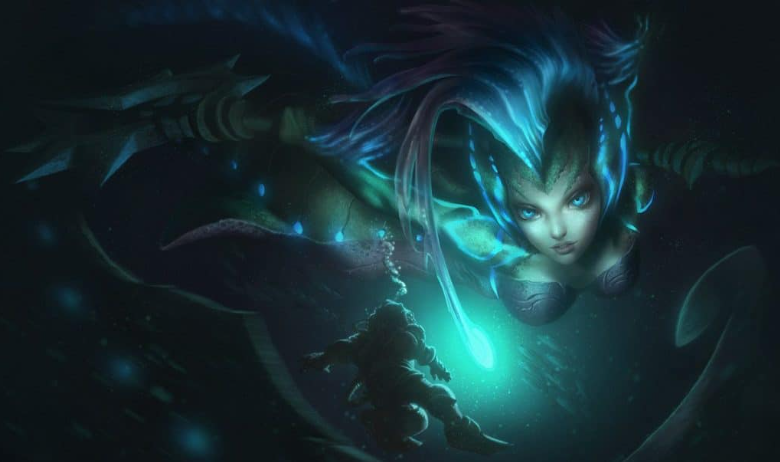 Because Nami's outfit fits Ezreal's playstyle and increases his efficiency, she is regarded as one of his finest support champions. Nami's skills, especially W – Ebb and Flow, do poke damage in addition to healing. This goes well with Ezreal's secure, poke-focused learning approach. She can assist him trade more successfully and maintain his health. Nami's Q: Aqua Prison is a skill shot stun that may be used to peel for Ezreal to set up kills. Ensuring kills in the bot lane and safeguarding Ezreal depend on this crowd control. With her abilities, Nami's passive, Surging Tides, increases movement speed. This increased mobility perfectly harmonizes with Ezreal's combat strategy of kiting and shifting positions.
Nami may augment Ezreal's basic attacks with her  (E)-Tidecaller's Blessing, which adds additional damage and a slow. This can help him secure kills early in the game and enhance his trading possibilities. Nami can adjust to many circumstances because of her kit. She can support Ezreal in all game phases and is a versatile option because she can engage, disengage, or provide utility in team fights. Tidal Wave, Nami's ultimate, can disengage or engage battles and deal a significant AoE knock-up as the game progresses, potentially changing the course of events.
Nami Builds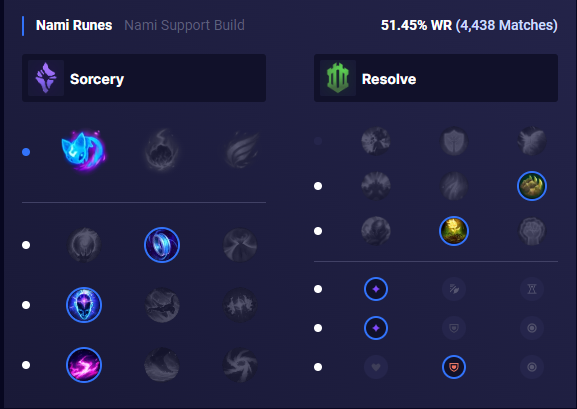 Items.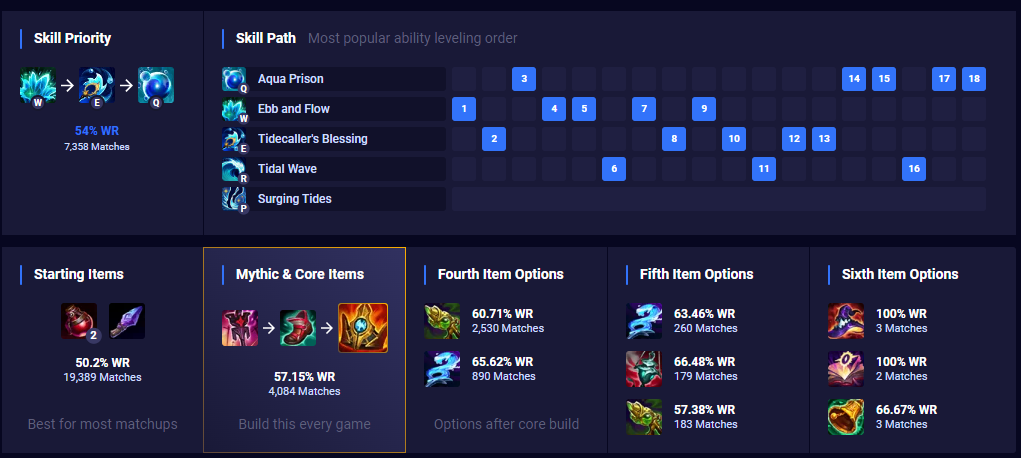 ---
4. Thresh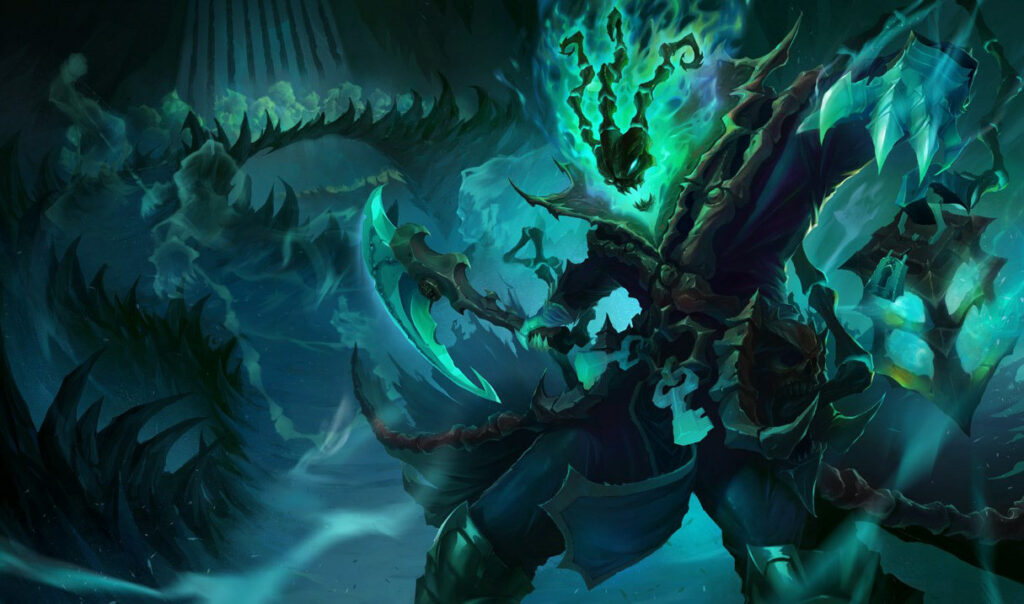 Thresh is frequently regarded as one of the greatest support champions to team up with Ezreal, and this mutual benefit stems from several important elements. Thresh's crowd-controlling moves like "Flay" and "The Box," along with his hook ability "Death Sentence," make him an excellent setup man. These crowd control abilities can paralyze or agitate the other team, allowing Ezreal to go in and use his skill shots to do heavy damage.
Because of his "Mystic Shot" and "Arcane Shift" abilities, Ezreal is renowned for his secure laning phase, yet adding Thresh as support offers an additional degree of protection. Because Thresh can peel for Ezreal, he keeps possible attackers away from him. In addition, Ezreal's "Dark Passage" ability provides a way out if he finds himself in a difficult situation. Ezreal and Thresh are both strong pokers. Ezreal can poke opponents with his "Mystic Shot," while Thresh can harass opponents with his "Flay" to open up space for Ezreal to land skill shots. Thresh can construct weapons such as "Zeke's Convergence" for increased damage and "Reliquary of the Golden Dawn" for sustain. Lastly, both champions have a strong late-game build. Thresh's crowd control is still helpful for capturing objectives and team fights, and Ezreal's "Mystic Shot" enables him to provide steady damage from a distance.
Thresh Builds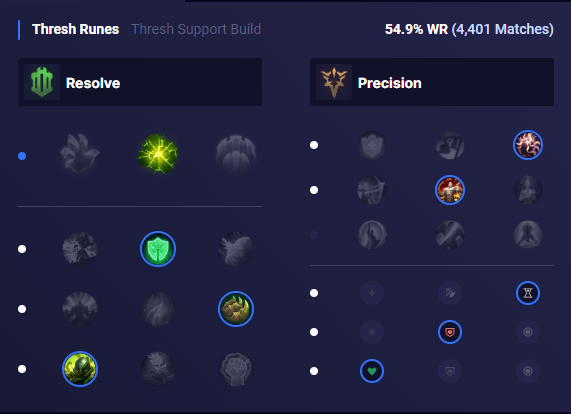 Items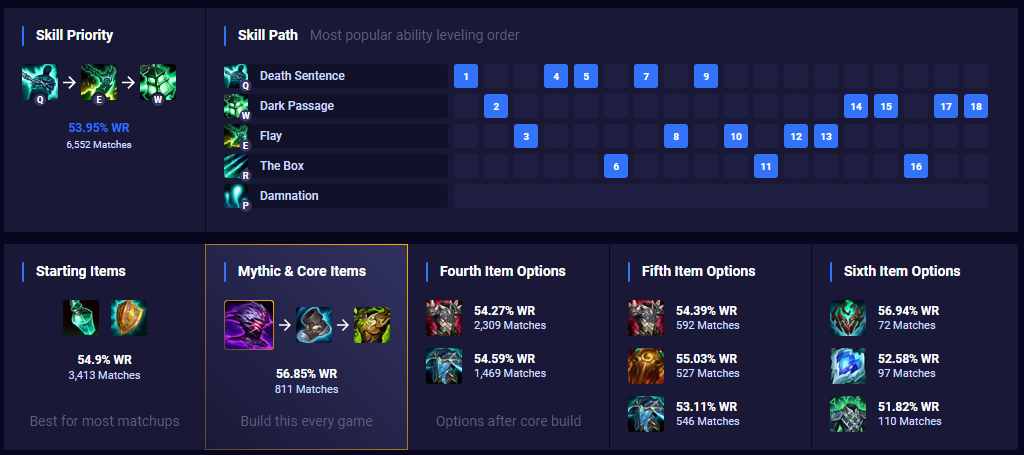 ---
5. Leona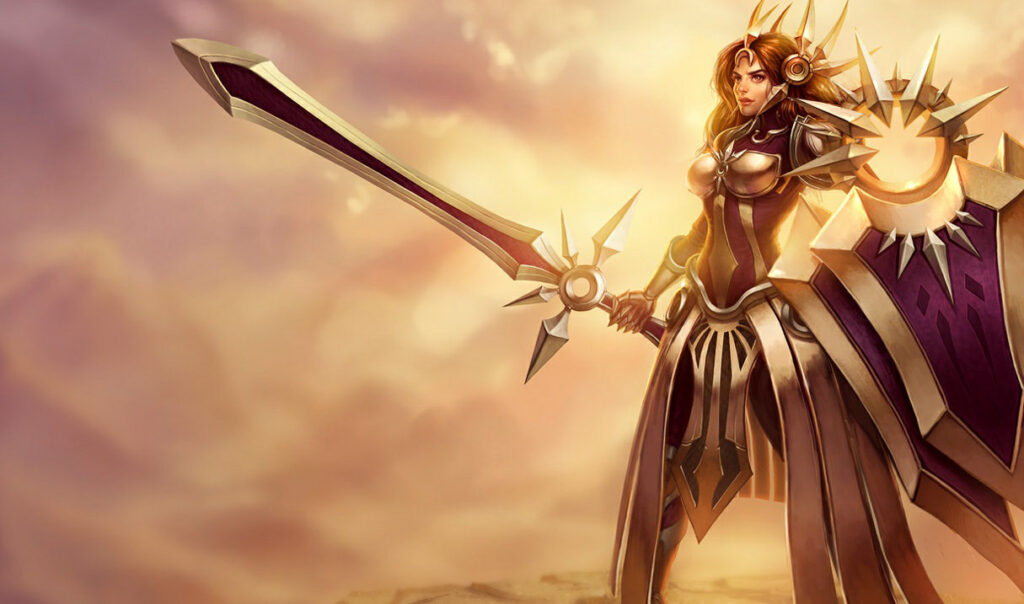 There are various reasons why Leona is regarded as one of Ezreal's strongest supporters, and these elements work in concert. Above all, Leona's crowd-management skills are a perfect fit for Ezreal's style of play. Her skills, including her ultimate R (Solar Flare) and Q (Shield of Daybreak), offer consistent stuns and engage potential, enabling Ezreal to continue dealing damage. Due to the enemy being immobilized, this synergy makes it easier for Ezreal to land skill shots like his Mystic Shot (Q) and Essence Flux (W).
Furthermore, Leona is a perfect frontline companion for Ezreal, who is typically a squishy and mobile AD carry due to her tackiness and capacity to absorb damage. Because he knows Leona can peel for him and efficiently neutralize threats, Ezreal can position himself more aggressively during team fights. Moreover, Sunlight, Leona's passive, amplifies Ezreal's burst potential by dealing extra magic damage to opponents that she immobilizes, coordinating flawlessly with Ezreal's skill rotations. Physical and magical damage combined can surprise adversaries and make them more difficult to itemize against.
Leona Builds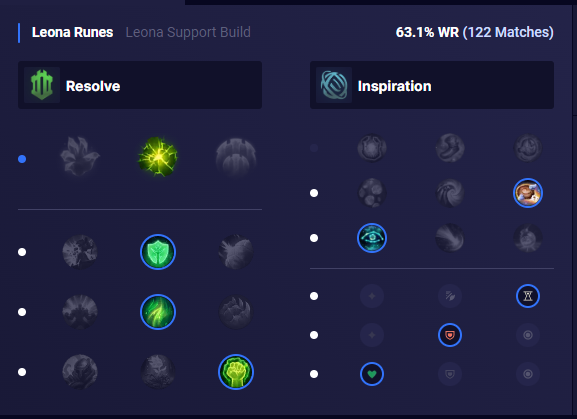 Items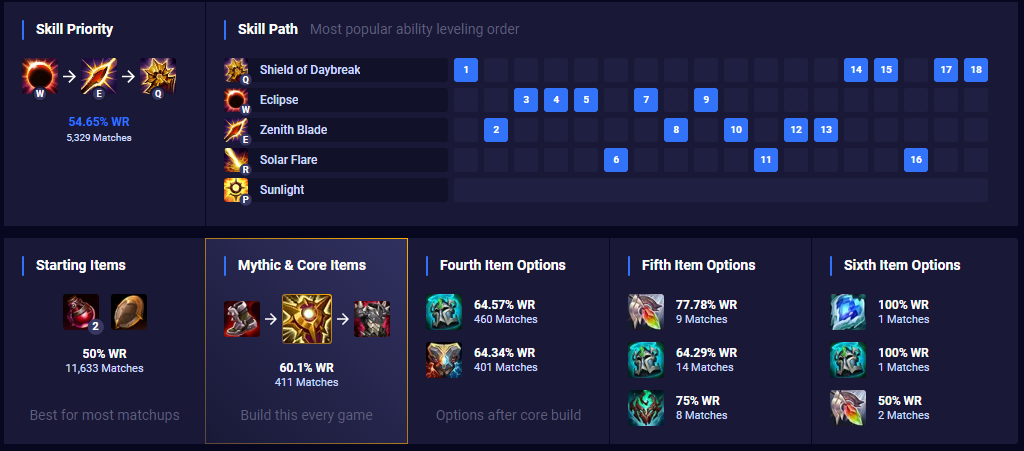 ---
6. Alistar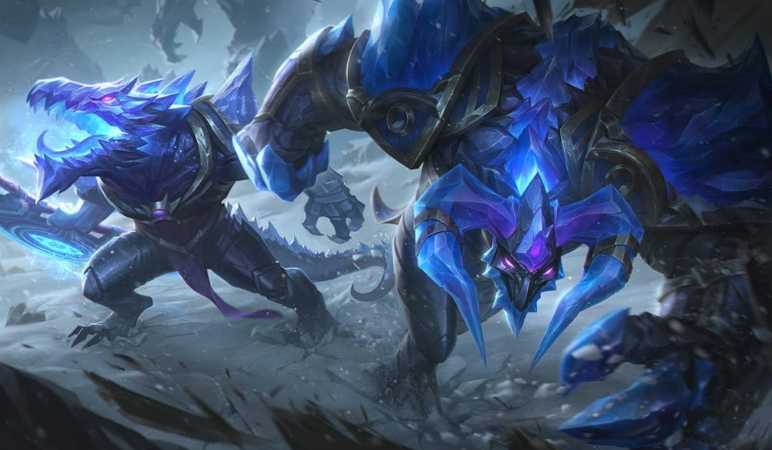 Alistar is frequently regarded as one of the most excellent support champions to team up with Ezreal. Alistar has many crowd control skills, including his W, Headbutt, and Q, Pulverize. He can efficiently engage and disrupt the opposing team with these talents, opening up opportunities for Ezreal to retaliate with more damage. Alistar's skills allow him to peel for Ezreal, protecting him from opponent threats. In addition, Alistar's ultimate, Unbreakable Will, gives him additional resistance, transforming him into a resilient frontline player who can deflect hits against Ezreal.
Alistar's tackiness, peel potential, and crowd control perfectly harmonize with Ezreal's playstyle. Ezreal is an agile, skill-shot-dependent ADC that gains from Alistar's setup and security. Alistar is a fantastic candidate to help Ezreal in the bot lane because of their complementary abilities, which work together to secure kills and keep Ezreal safe.
Alistar Builds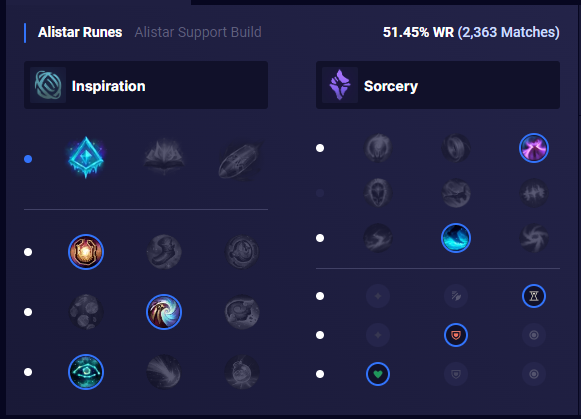 Items.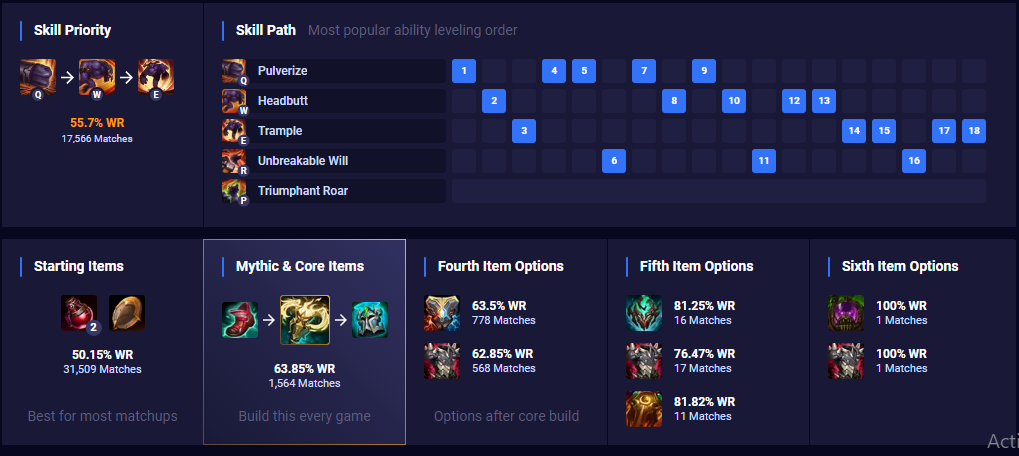 ---
7. Braum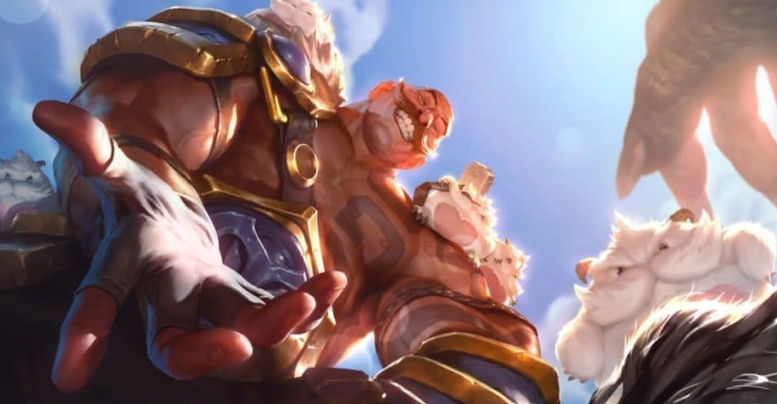 Braum is one of the best choices for Ezreal's support, and a few important factors contribute to this combo. Firstly, Ezreal's kit is incredibly well-complemented by Braum's passive, concussive blows. Braum applies repeated auto attacks to an enemy, which results in a stunning effect.
Second, Braum's Unbreakable power offers Ezreal priceless defense. It produces a shield that deflects incoming missiles. This is crucial for a squishy champion like Ezreal since it enables Braum to absorb skill shots and damage on Ezreal's behalf, reducing potential threats and keeping him safe. Braum's Glacial Fissure is also great for starting team fights or retreating from dangerous circumstances. Ezreal may exploit fight turmoil and land skill shots with this crowd management ability.
Braum Builds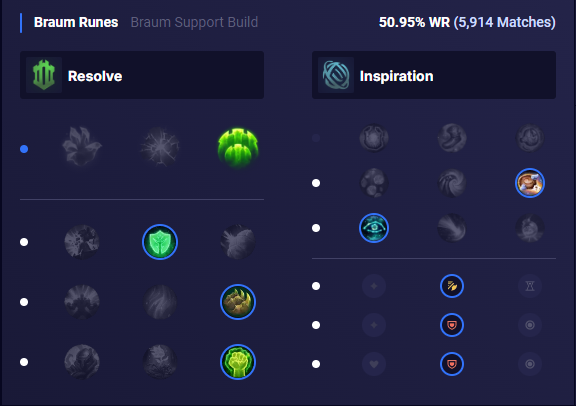 Items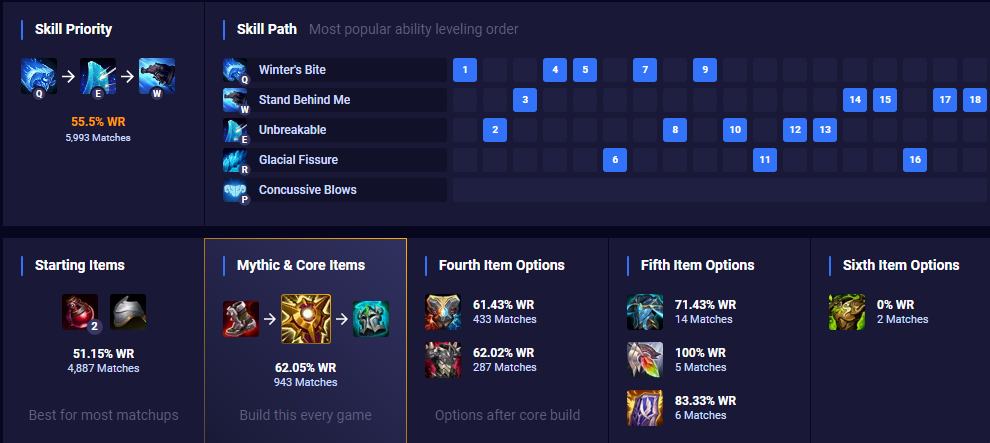 ---
8. Morgana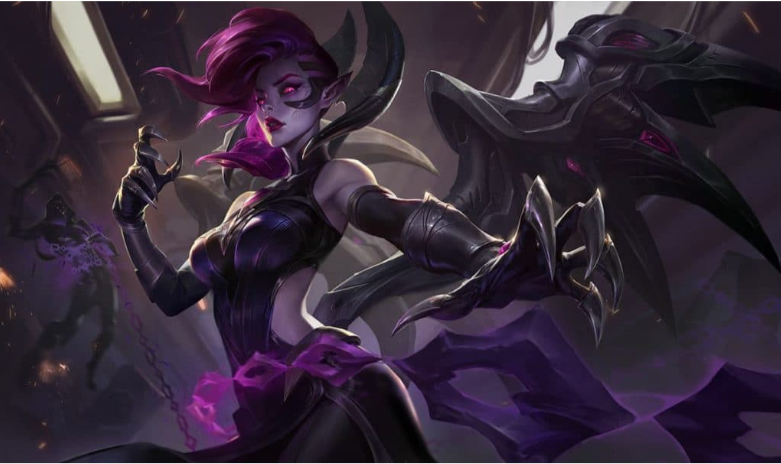 In League of Legends, Morgana is also one of the best support champions for Ezreal. Morgana is an excellent option when combined with Ezreal for many reasons, including their synergistic effects. When aiding Ezreal, Morgana's Black Shield (E) is a game-changing ability. One can use this power to create a shield that resists magic harm and crowd control effects. Because of this, Ezreal can concentrate on setting up and doing damage without worrying about becoming distracted or moving out of position. Ezreal's Arcane Shift (E) and Black Shield work in perfect harmony to keep him safe during battles.
Furthermore, Morgana's Dark Binding (Q) offers a long-range skill shot to trap opponents and set up Ezreal for kills. Dark Binding's crowd control makes it easier for Ezreal to land skill shots, such as his Mystic Shot (Q), essential to his damage output. Morgana's Tormented Soil (W) also helps Ezreal by consistently dealing with AoE damage during team battles. This can help to soften opponents so that Ezreal can finish them off with his ultimate or Mystic Shot.
Morgana Builds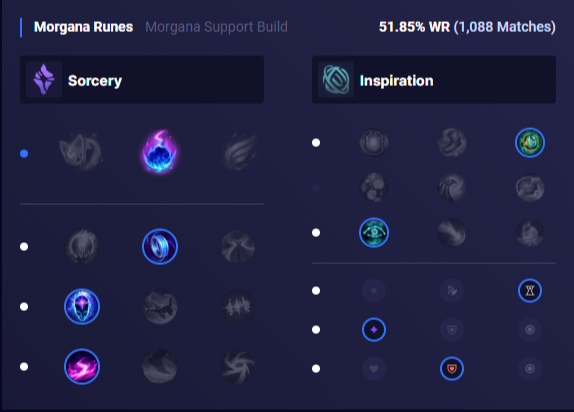 Items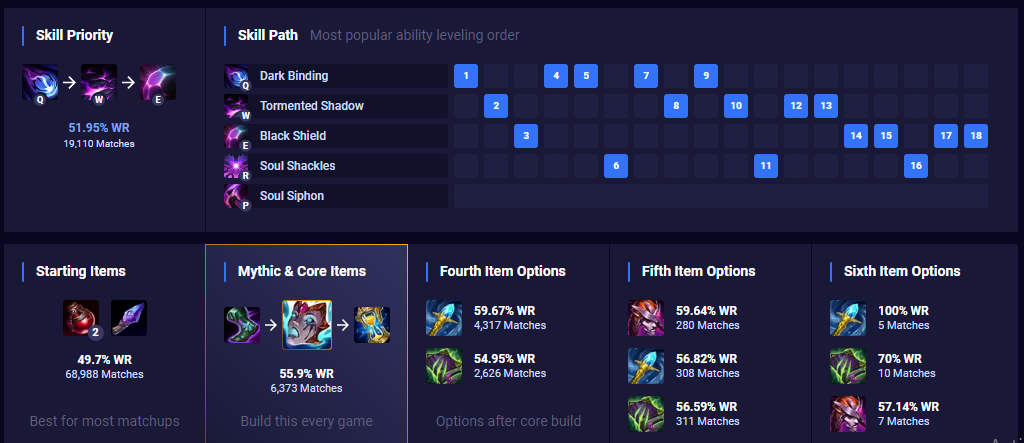 ---
9. Janna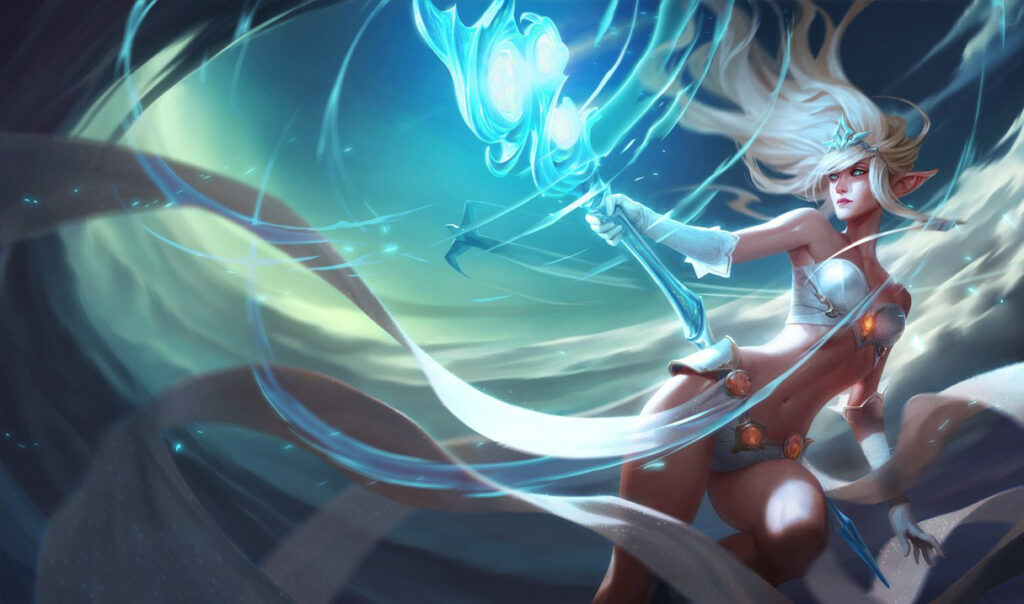 In the well-liked online game League of Legends, Janna is counted among the top support champions for Ezreal. The main cause of this combo is Janna's equipment and her capacity to enhance Ezreal's playstyle. Janna is excellent at shielding and securing her friends. She may impede enemy advances and zone opponents away from Ezreal with her Q ability, "Howling Gale," which puts him in a safer position to deliver damage. Moreover, she can slow down and uncover possible threats with her W ability, "Zephyr," which makes it simpler for Ezreal to execute skill shots and flee perilous circumstances.
"Eye of the Storm," Janna's E ability, provides a huge help to Ezreal. It shields him, increasing his attack damage and offering an extra degree of defense. This raises his damage output during team battles and trades while improving his durability. In team battles, her ultimate skill, "Monsoon," completely changes the game. It can disengage and heal, giving Ezreal and his group vital support with the ability to secure objectives.
Janna Builds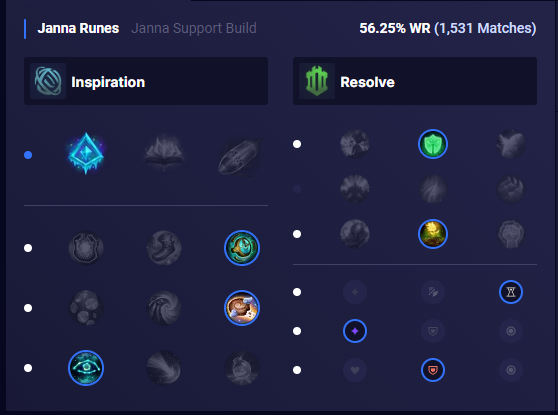 Items.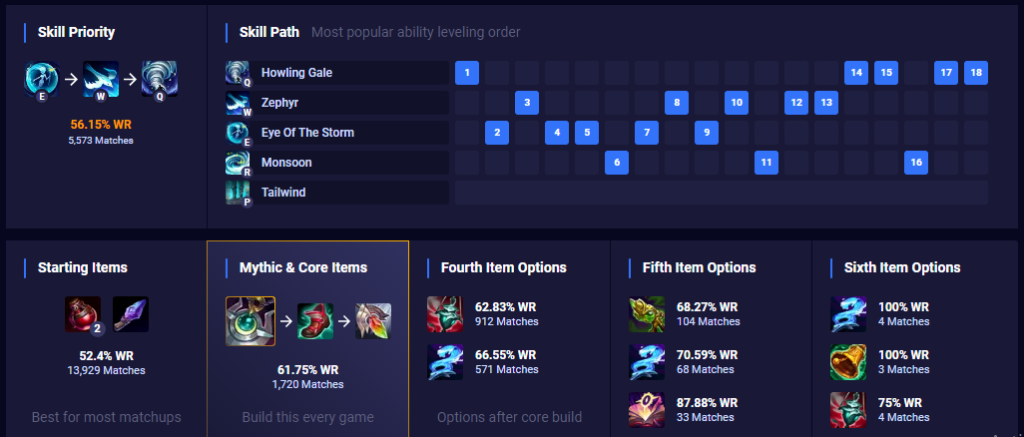 ---
Conclusion.
Choosing the ideal Ezreal support in League of Legends is an important choice that greatly affects how a battle turns out. We have looked at many support champions in this essay and discussed how well they work with Ezreal. While there isn't a single solution that works for everyone, there are several things to consider because of his distinct playstyle and strengths, such as his mobility and skill-shot-based abilities. Ezreal needs support who can successfully balance these qualities. The utility, crowd control, and sustain that Thresh, Lulu, or Yuumi may offer will help Ezreal play better in the bot lane. But it's crucial to modify your support choice based on the game's particulars, such as your overall strategy, the opposition's champions, and the team lineups.