Do you have a thing for simulator games like the summertime saga? For instance, diving right into a virtual world, where you can date sims, make love, grow old, and possibly be a playboy. If so, then there is a surfeit of games like the summertime saga that would keep you on your toes for a long time.
Summertime Saga is a casual game of plot simulation development of European and American SLG. The summertime legend game has high-definition and delicate game graphics and realistic game scenes.
In the game, players have many beautiful girls waiting for you to meet. Have a romantic relationship with the girl you like. You have to plan every day's affairs reasonably to make your life more fulfilling.
---
 1. Waifu Academy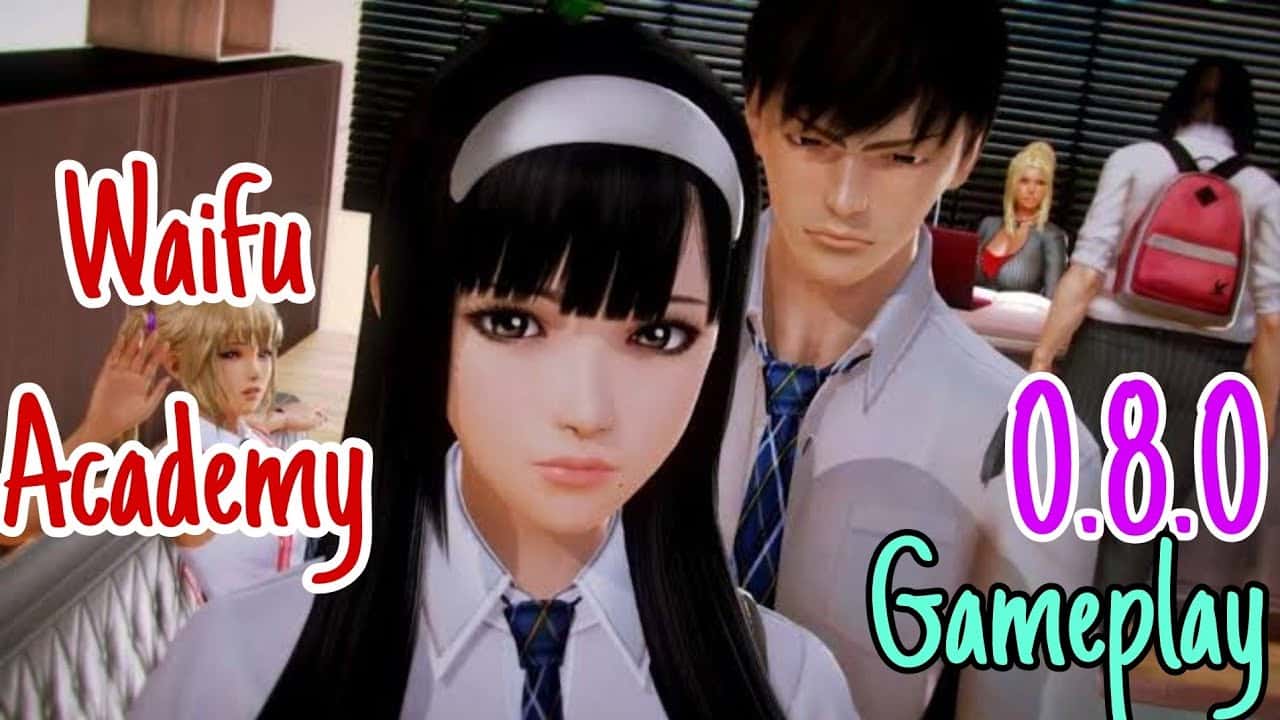 Waifu Academy is an exciting high-definition 3D love simulation game. Players get to play as a useless boy who has been bullied by girls. To get rid of this problem, you need to understand them one by one.
There are more than 30 girls in total. I was waiting for you to come on a date. Rich plot chapters and various stories wait for you to interpret, and the open ending makes you unpredictable.
---
2. Amber's Magic Shop
Amber's Magic shop is a thrilling adventure game where you take on a narrative of an abandoned elf child. Her name's Amber, and she is brought up by a witch. But don't let the description deceive you because Amber's Magic Shop is much more than a petty storyline of ostracization.
In truth, Amber wants to be a master alchemist, and to do so; she would have to make choices, which will probably lead to a more simulated ending. In short, the game is a mashup of a dating sim and a simulation where creatures like vampires, wolves, and knights will be ready to deflower you.
The game is laid out with miraculous pitch points and enthralling plot twists that will induce yearning to play more and more.
---
3. Crusoe Had It Easy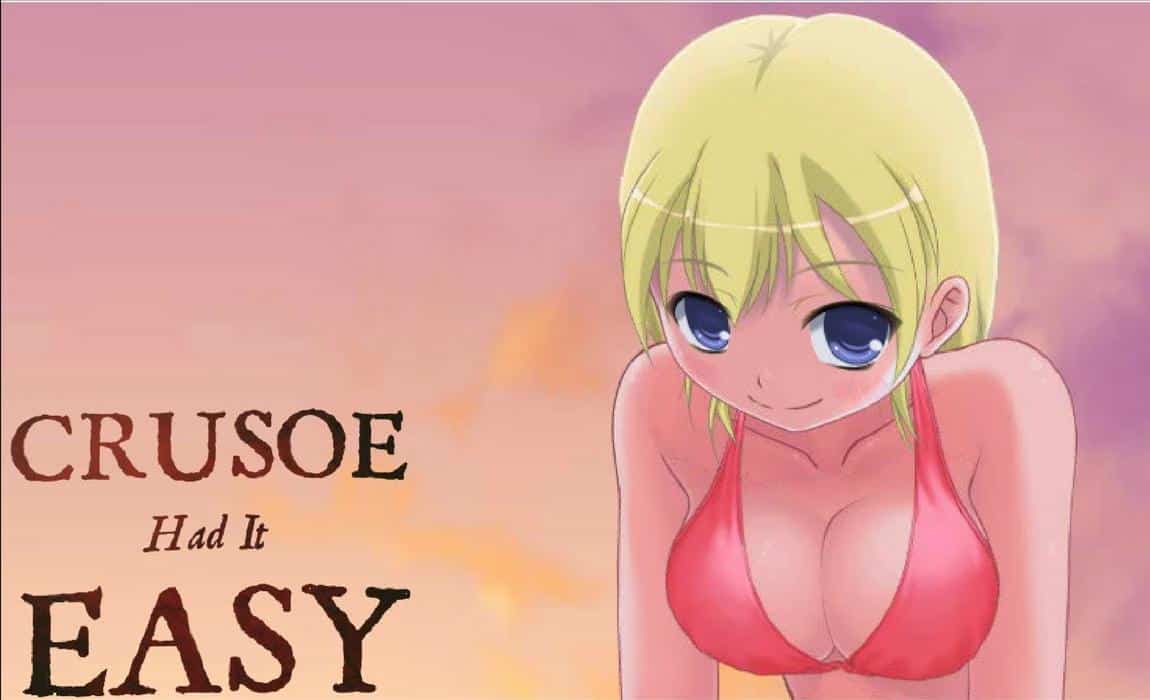 Crusoe had it easy will test your nerves when it comes to making the right move. It's a game about two cousins who, unfortunately, faced a disastrous plane crash and are nowhere to be found.
Embarking on a journey of self-preservation, the main protagonist and her cousin have to live a simplistic life in which they are responsible for minor chores like tending to their clothes to major ones like surviving.
In the game, the main protagonist wears a trunk, and her cousin, who's always in front of you, wears a sizzling bikini all the time. But would you cross the line and unleash the beast inside you, or be a man of grandeur! That's on you.
---
4. Snow Daze: The Music of Winter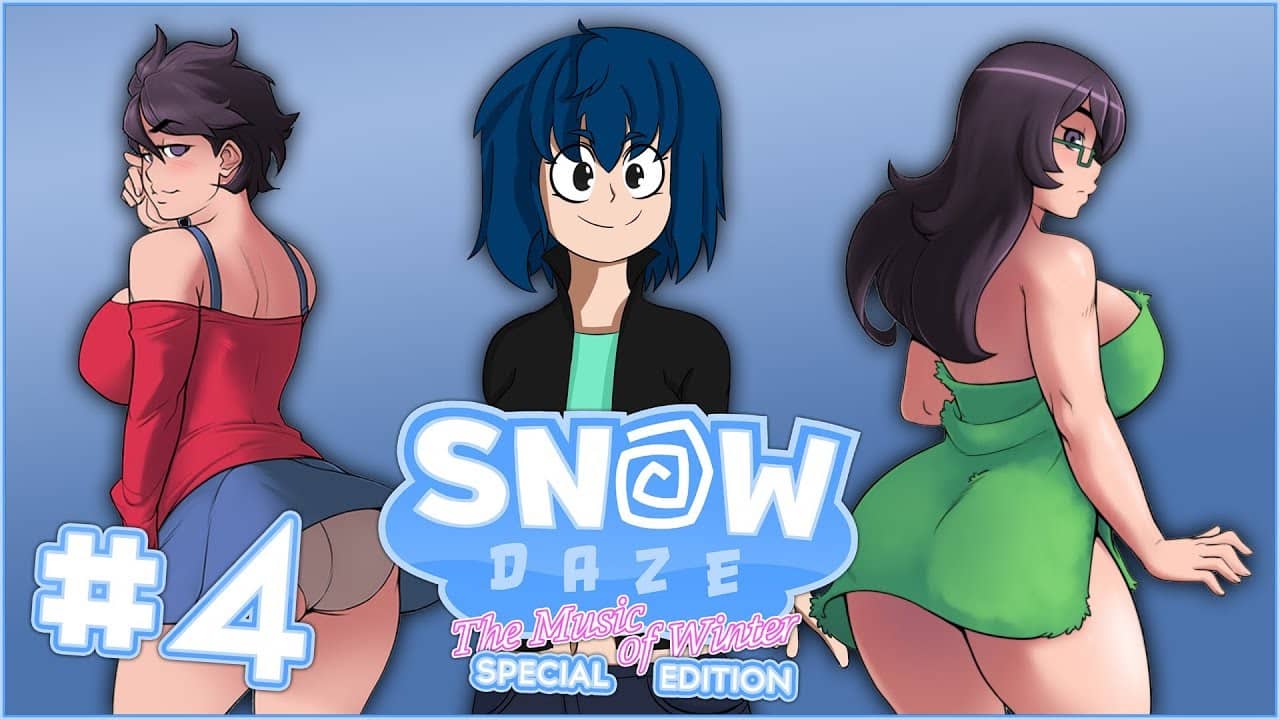 Snow Daze: the music of Winter is a beautiful game that brings in the element of treasury and bamboozles conscience. Imagine having a crush on your three sisters and mother. Their relationship is explored in detail inside the game and lets you scrutinize the scenario for perfect maneuver. For the most part, the main protagonist's sisters and mother are hard to get by in terms of flirtation and sexual interaction.
A blizzard hit the region, and since the player is used to spending his time in the attic playing music, he takes the opportunity to encapsulate and put his sisters and mother in a cheerful trance of endless possibilities. Would you be able to achieve your goal with your masculine actions, or let the music bring them to you? The choice is yours to make.
---
5. Sisterly Lust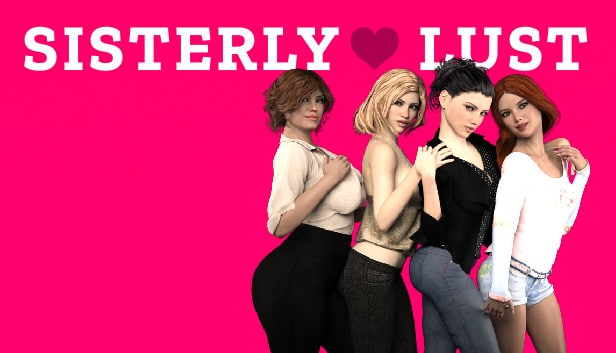 Sisterly lust takes on a pretty different initiative when it comes to pushing the fetishes boundary. More or less, the game is all about erotica and how you use it against your family. Apart from this, you recently moved in with your mother and your three sisters after the demise of your father and now particularly dwell in a completely new environment.
The choices you make as a player will matter a lot because the game mechanics are based on two statistics known as "Trust" and "Corruption." It's in your hand how you maneuver the character within this new set of restrictions because your choices will matter.
---
6. A Town Uncovered
A Town uncovered is a visual novel that is laced with a plethora of dialogues to choose from. If you have a thing for reading erotica in the form of a graphic novel, then "A Town uncovered" will not disappoint you at all.
Because you get to play in a town that's bustling with a lot of opportunities to satiate your inner desires, be a hooker, stripper, or hoe around. The choice is yours, but do remember that the game is secretive, and many things have to be done clandestinely, so you don't know what and which thing will take you off guard. Be ready!
---
7. Harem Party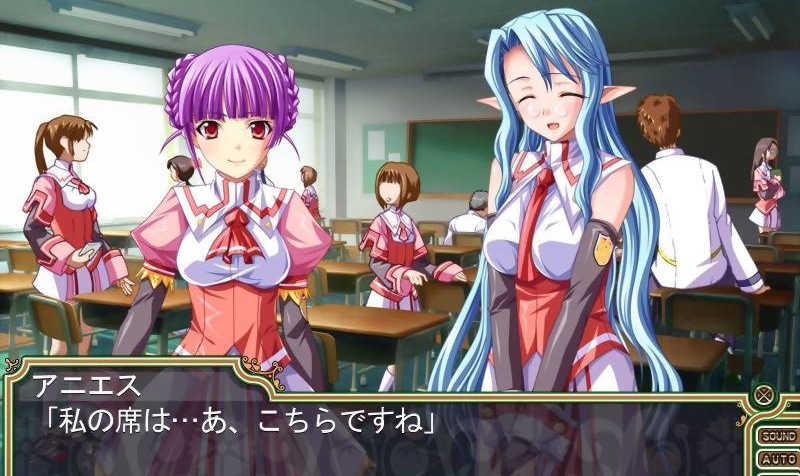 Harem party sets the bar high for erotic visual novels as it projects the existence of the virtual world into ours. In simpler terms, the protagonist of the game, Moriuji Haru, is playing an RPG game, when suddenly the female characters of the titles reappear in his world when he's about to put an end to the final boss of the title.
The girls ask him to find the Demon Lord in their world, and to do so, and to keep them existing in this new world; the main hero would have to have sex with the girls regularly. It did sound bizarre, but what can be done when he's getting free sex?
Now, the player is tasked to project their real-world kinks and fetishes on the girls while ensuring that the demon lord is executed timely.
---
8. Dreaming of Dana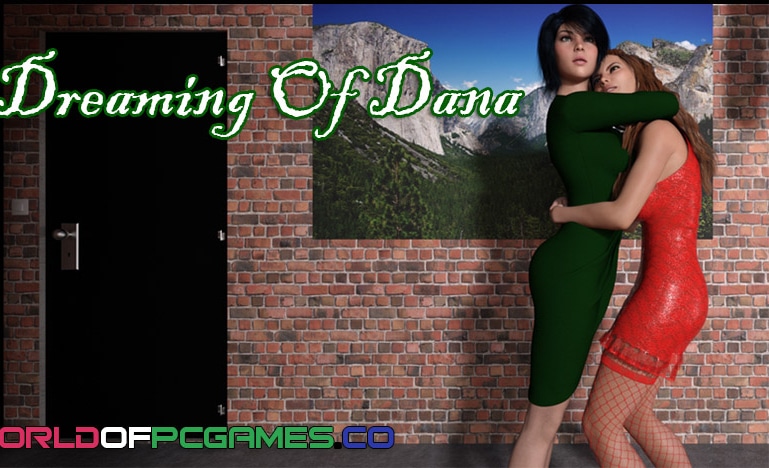 Dreaming of Dana might sound like a mediocre title with run-of-the-mill elements, but it's not. The game takes on a narrative of a yahoo and dolt kid who had no aspirations and is now working in his father's company. Dana, the main protagonist's elder sister, also works in the same company for what it's worth.
Now with time, his feelings for Dana can lead to dire and not-so-wanted ramifications. But in the end, it's all about taking risks. On the way, players will get to interact with a myriad of colleagues and possibly have sex with them by enticing them through dialogues and the manly aura the main protagonist possesses.
---
9. Ladykiller in a Bind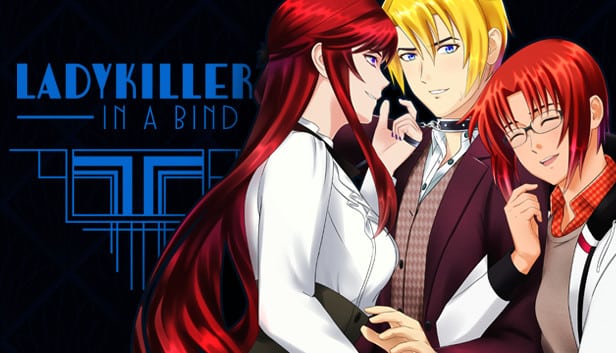 Ladykiller in a bind features content that's extremely explicit in terms of BDSM. The players take on the role of an 18-year-old girl who's forced by her twin brother to swap gender roles in a cruise designed for the senior class.
Here, the players can interact, seduce, or even bind fellow students in a dialogue spree as the genre game is an erotic visual novel. Apart from this, because of the swapping, you are being hunted down by a stalker and a Ladykiller, who are probably not so in agreement with your brother.
---
10. Coming Out on Top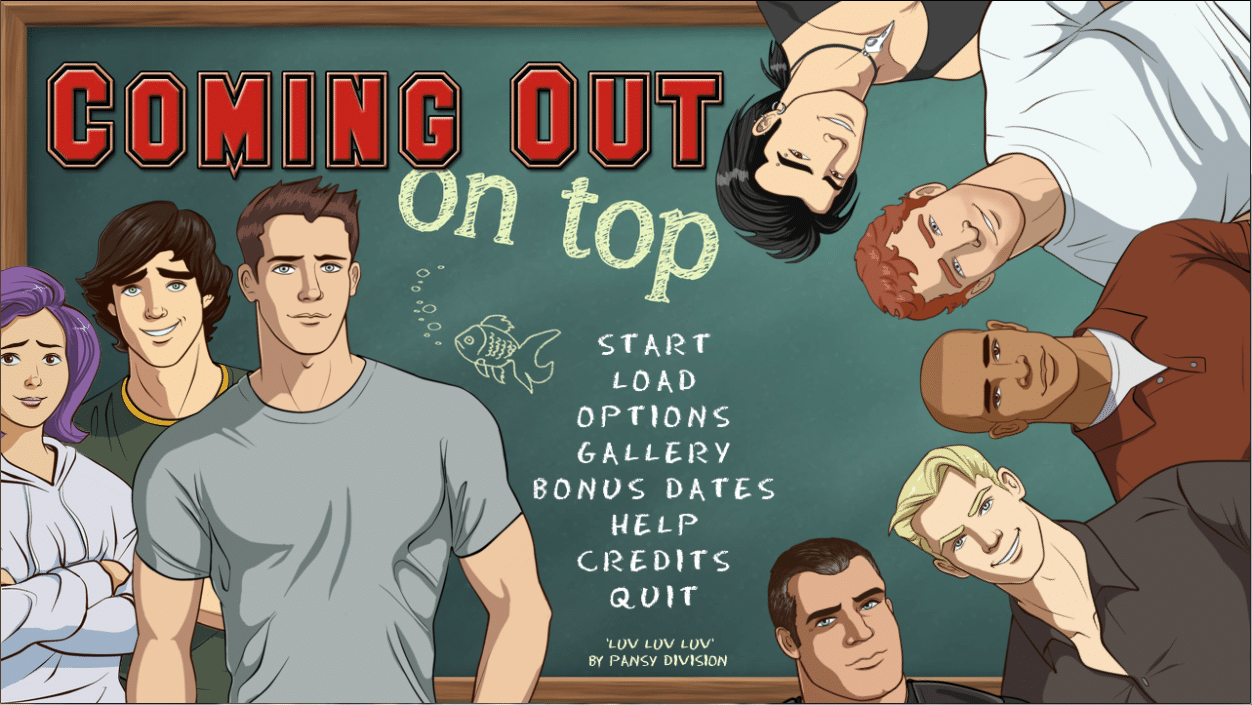 Coming out on top is a gay-themed dating game that can be categorized as a simulation entry. For particulars, the game takes on a narrative of Mark Matthews, who's a college senior, and came out recently to the public about his sexual orientation.
To make up for those years, the player is tasked to spend time with buffed-up hot dudes (roommates). The game doesn't restrict the player in any way and is open to different choices. In short, you can have around 6 different routes with those 18 men who are waiting for you to take over them.
---
11. Life Is Good
Life is good is an adult visual novel that is laden with elements of mystery and erotica. You recently moved to another city with your mom and sister and are experiencing out-of-the-box feelings for them. Now it's in your hand to tackle the situation and bring about the required resolution for your goals.
---
12. Lab Rats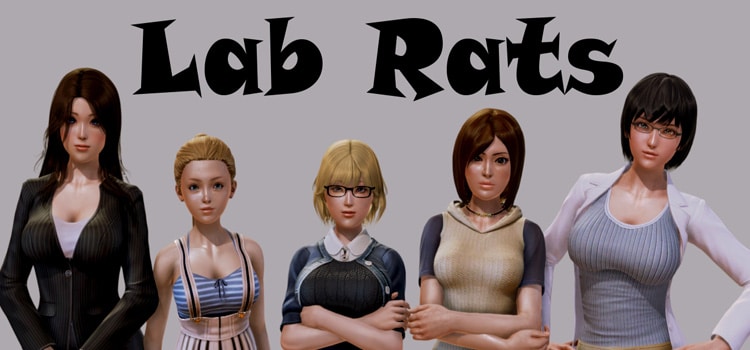 The Lab Rats game might not sound like your cup of tea, but it's an exciting and amazing visual-novel type/simulation game that takes on the life of different college students. The player is tasked with ensuring that their mini-laboratory and equipment are working all fine while ensuring that their love life is pumped up by this new initiative between the group.
You can romance and possibly with the team members only if you can seduce them properly.
---
13. Life in Woodchester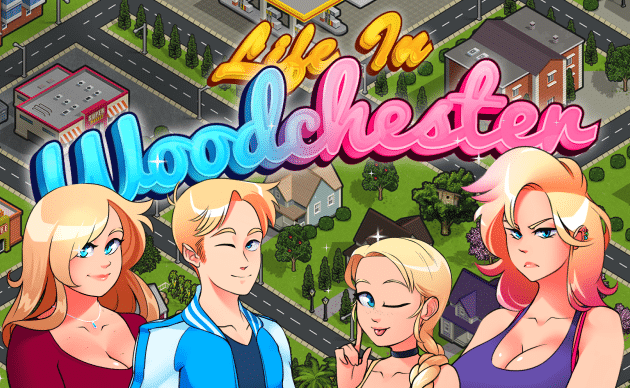 Life in Woodchester is a game that will pique your interest in the game logistics now and then because the game is truly one of its kind. For particulars, the game is an adult visual novel with tad bits of dating simulation incorporated at its core.
You get to play with a character trying to assimilate into society while ensuring that his playboy tactics remain at an all-time high. If you are into bondage, big boob worship, deepthroat, and sex in nature, then this is a game for you!
---
14. Taffy Tales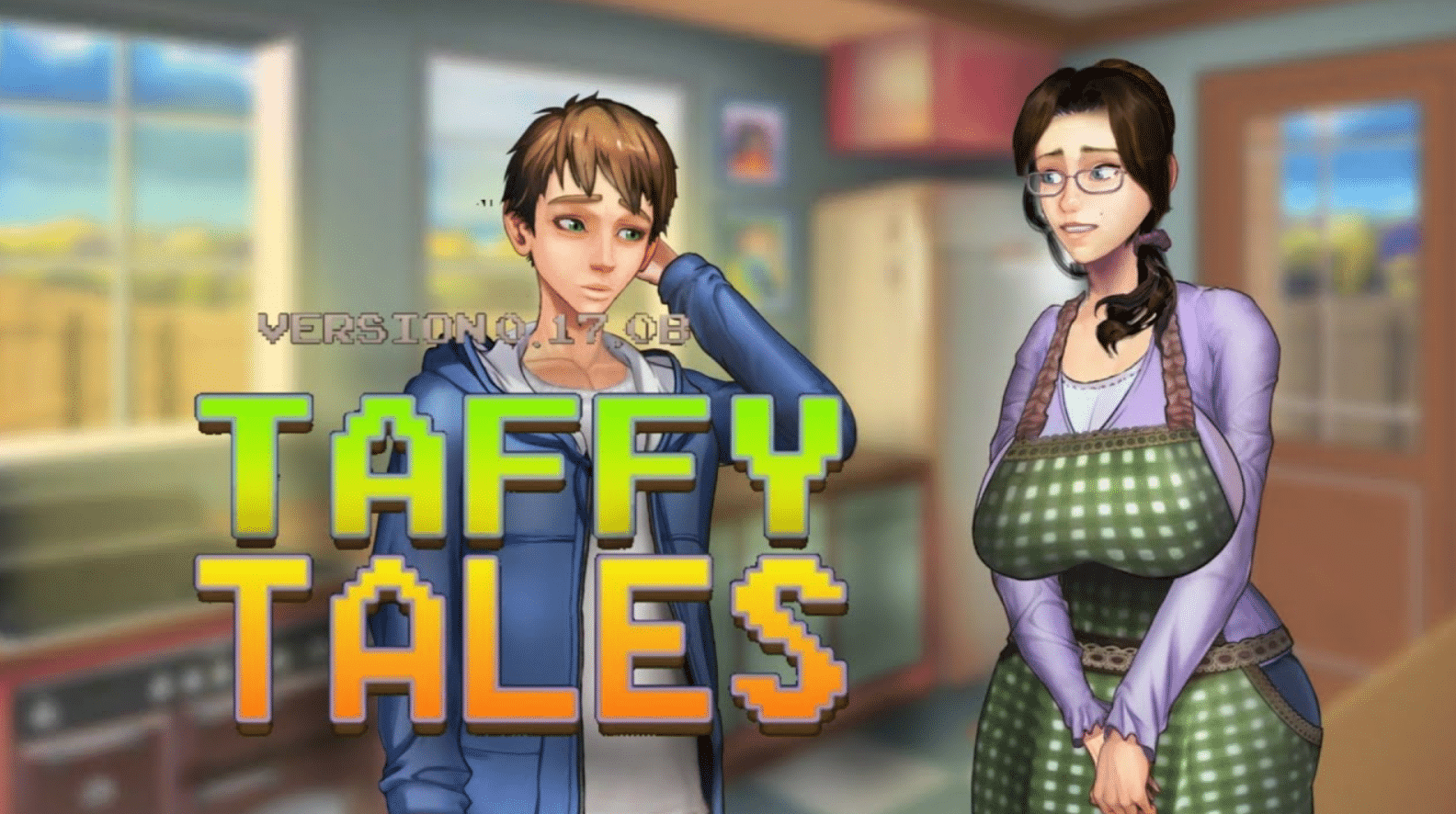 Imagine getting laid just because you have split personality disorder. Well, Taffy tales take on such a narrative of a guy diagnosed with a split personality. He embarks on a journey to a small town and finds out his life is much more than what he has been living so far, and thus, marks the initiative of dirty play.
The players get to interact with a myriad of families and citizens and choose to be who they are or take on a different personality just like that of the main character.
---
15. Momoiro Closet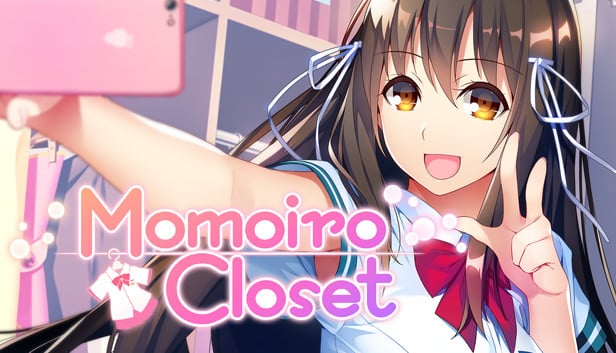 Momoiro closet Is yet another exhilarating visual novel that dives right into the relationship between joe, and the student council president. As it's a graphic novel, the game is based on dialogues, and you are responsible for approaching them from a myriad of alternatives.
Now, it's in your hand to either make the narrative an epitome of a perfect love story or turn it into a Hodgepodge of sex and lust.