Are you a Minecraft fan? Then these 10 Minecraft Skin Editors will come in handy when you are searching for the ideal skin to play with. You can customize the skins as you wish.
Minecraft is one of the most popular games that many video gamers love playing. A major advantage of the game is that you can modify your character and customize the skin that you want.
Therefore, you can customize your character to have the same clothes taste you love. You can even get inspiration from a movie character or a certain TV show character. You have the freedom to customize a character as you would wish.
Here are some of the best Minecraft Skin Editors of all time:
---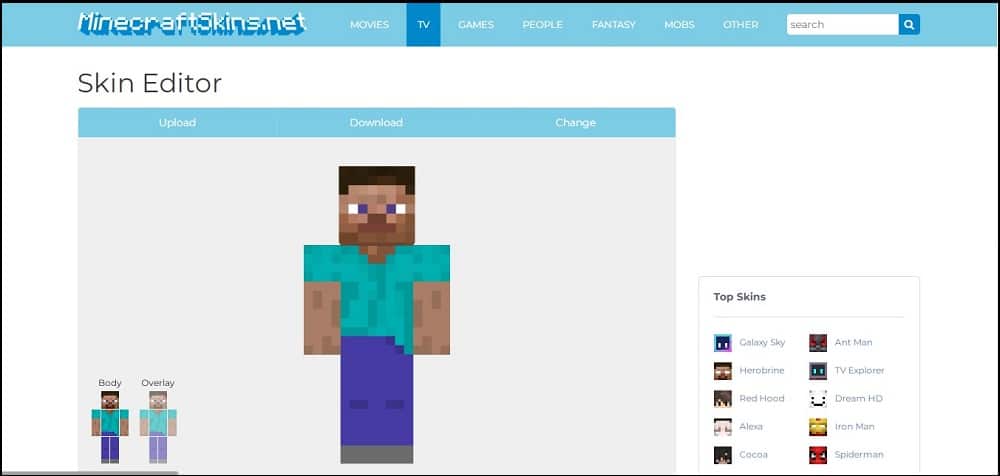 If you would like to customize your Minecraft character skin, you better try this online editing tool. Not only is the interface straightforward, but it also provides a wide variety of options.
You can't miss the perfect skin to use. The default characters are Steve and Alex, but you can customize any of your preferred characters. Get to customize the Minecraft skin as much as possible according to your liking.
On the sidebar, you can choose among the top skins to see which one resembles your typical "perfect character".
---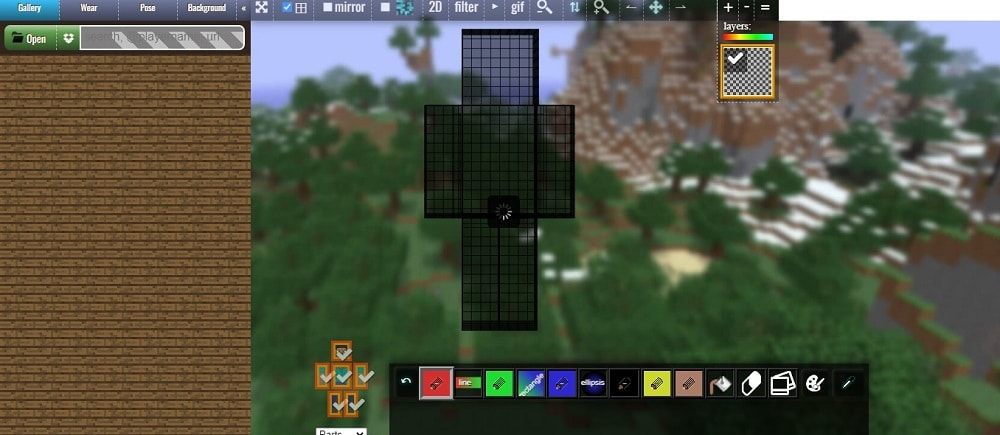 Minecraft Nova Skin editor is another ideal platform that you can use to customize your preferred Minecraft skins. It even allows you to search for other Minecraft characters and customize them based on your preference.
You have the freedom to change the background, pose, and clothes. Thereby, you can customize the character to your liking. Nova skin editor allows you to modify the Minecraft skin as much as possible.
---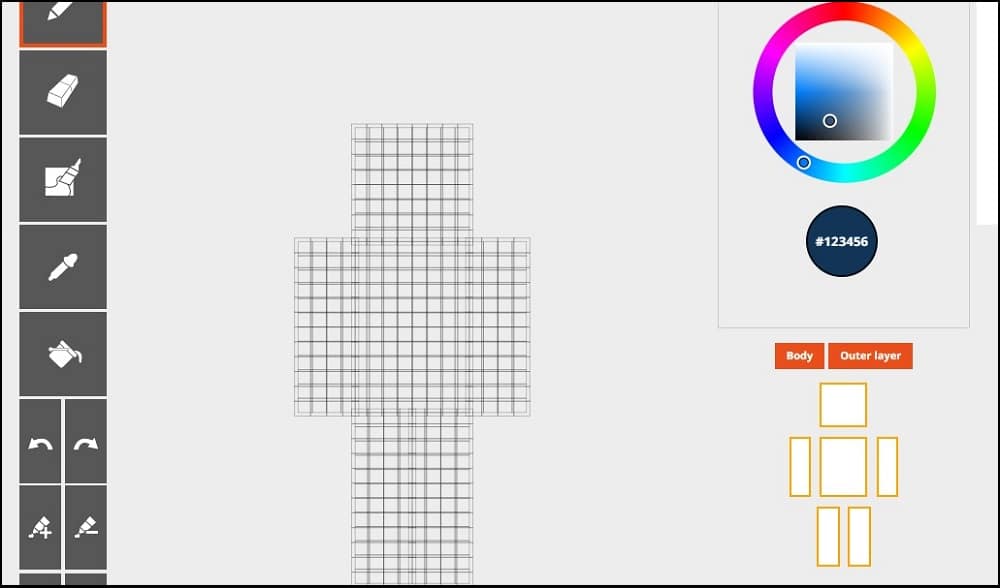 Do you want to customize your Minecraft skin? Well, Minecraft Skins Editor is perfect for the role. You get to customize and create your skin from scratch.
Therefore, you can choose any skin style and get inspiration from other users' skins. Mix & match the different colors to see which ones blend well.
You want to stand out. Then try this Minecraft customizer today! Once done creating your skin, you can upload it to Skindex or download it.
If you have skin in your local storage, you can upload it from your computer to the website to customize it.
---
If you are looking for an ideal Minecraft skin editor, you shouldn't miss out on this one. PMCSkin3D Editor has all the ideal tools that can be used to edit a Minecraft skin character.
You can modify a skin using paint tools, brushes, and color palettes. All the editing progress is saved on the local device. Therefore, it becomes easier to carry on from where you left off.
You can even choose different color combinations to customize the character to your best capacity. So, what are you waiting for? Customize your Minecraft skin now!
---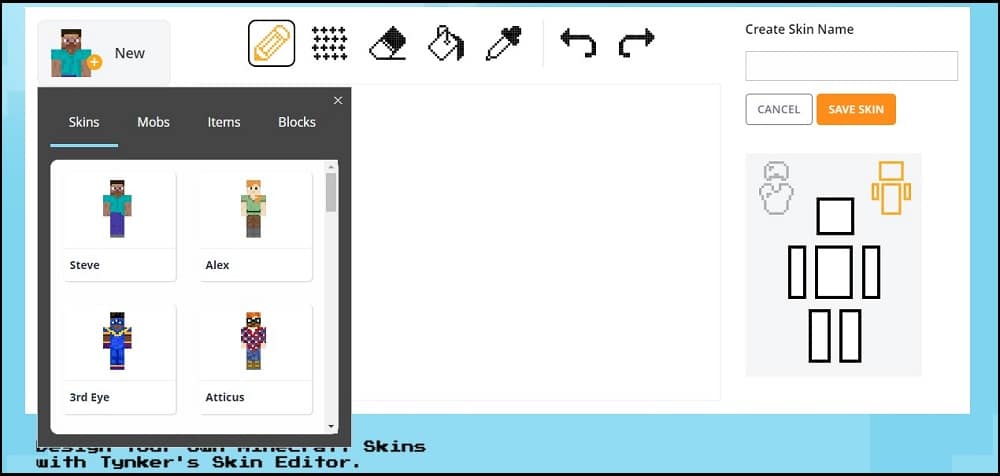 Tynker Minecraft Skin Editor is one of the best online editing tools in the world. You get a chance to customize your character skin as you wish.
Once you are done editing, you can save the skin to access it later. However, take your time while editing to ensure you edit it to the fullest.
With the different editing tools and options, you can't miss a unique item to make your Minecraft skin stand out. You can also get inspiration from other Minecraft skins.
---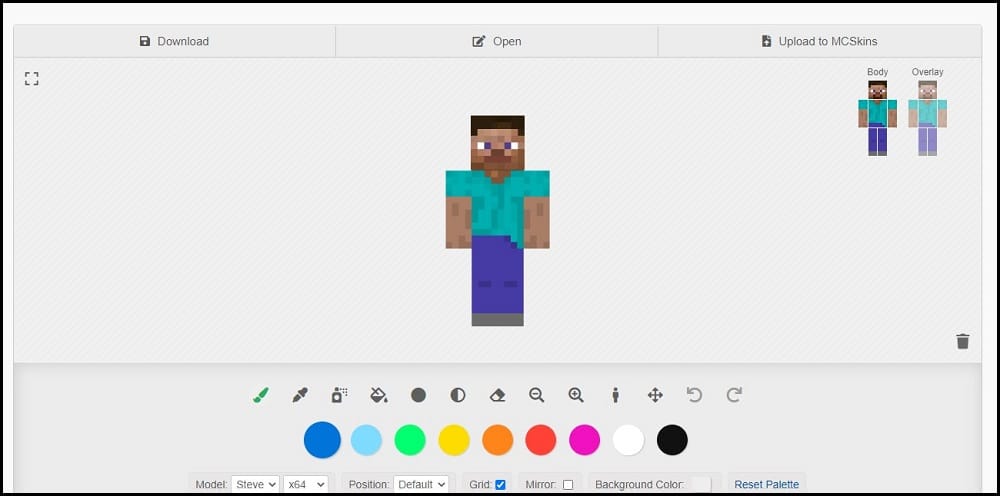 If you don't like the default Steve and Alex skin, you have a chance to customize it to your liking. Once done, you can download it for future use.
You can edit it by changing the skin tone, changing the clothes, and adding other skin effects. The editing experience is fantastic!
MC Skins Editor also allows you to edit previously saved skins and get inspiration from other Minecraft skins on the platform. Make sure that your Minecraft skin stands out from the rest.
---
Just as its name suggests, Need Cool Shoes Minecraft Skin Editor is another functional platform you can use to edit Minecraft skins. You can browse through the different skin inspirations to boost your creativity.
Additionally, you can browse through the recent and random skins to find the perfect one. The platform gives you the freedom to import skins, use a solid color, import from the computer, or generate a random skin.
It all depends on your preference. Stand out from the rest while playing Minecraft.
---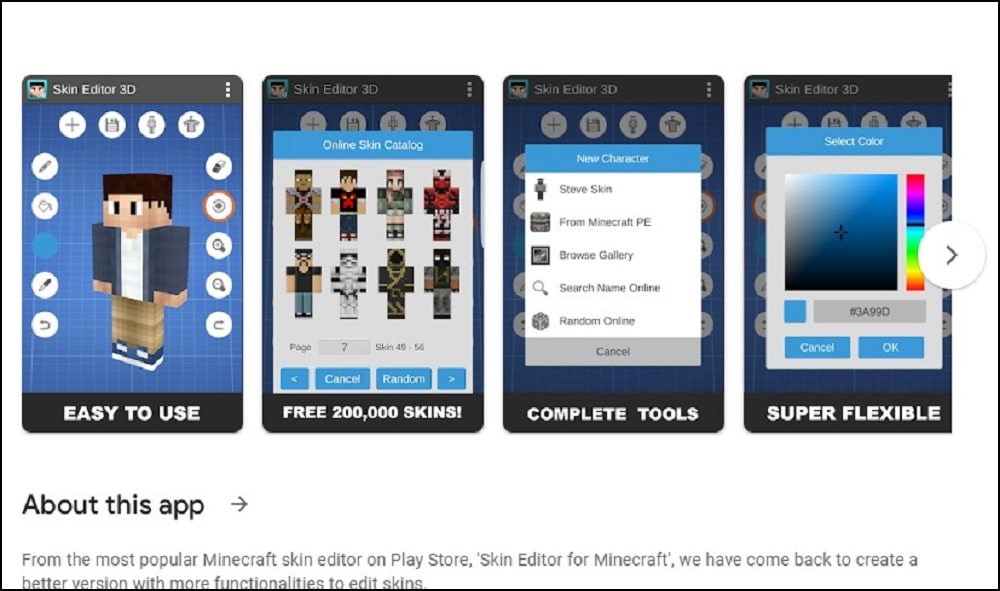 If you prefer to edit your Minecraft skin from your phone, then this Remora Skin Editor Android App will do the trick.
The app allows you to edit and improve your skins using amazing tools. You can also use a paintbrush, paint bucket, color grid selector, eye dropper, zoom-in and out, rotating tools, and more.
There are a wide variety of customization tools on the platform.
---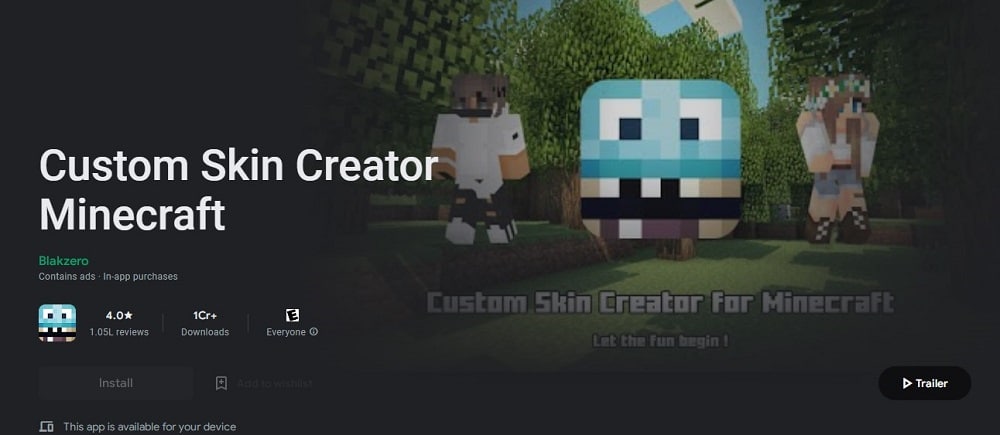 Custom skin creator Minecraft editor is ideal for Android users. You can use it to create Minecraft skins, change your skin's clothes and skin color, and create custom skins. Luckily, the app allows you to create Minecraft skin without drawing skills.
There are billions of combinations that you can create to symbolize your persona. Additionally, the Android app has a lot of aesthetic skins to choose from. You will have fun while using this Minecraft skin creator.
---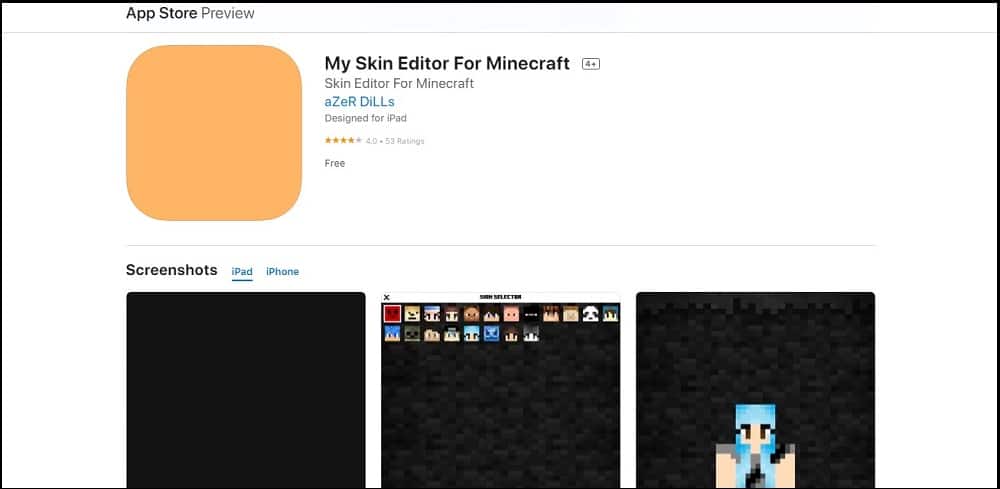 The My Skin Editor for Minecraft app is an iOS app that is ideal for players who want to customize their skin.
Luckily, you can import skins from Minecraft by just entering the player's nickname, and the skin will be availed in the app. Through the skin maker, you can create your Minecraft skin.
The skin editor allows you to edit existing skins, the skin uploader allows you to upload your chosen skin to Minecraft, and the skin-changer allows you to import skins from Minecraft & edit them. You will enjoy using the app.
---
Customize Your Minecraft Character To Have The Perfect Skin
These Minecraft Skin editors will ensure that your character is appealing to look at. Who knows, you might even attract online players through that. Also, have a unique Minecraft username that corresponds with your skin.
It is important to be unique when playing this video games. You will feel at ease when interacting with different people. So, what are you waiting for? Choose an ideal Minecraft skin editor and customize your skin.