Have you been searching for a free VPN with residential IPs? Do you want a residential VPN without spending money? Come in here and see the Top 13 free residential VPNs.
VPNs are good options for online privacy. Most importantly, residential VPNs uses IP addresses from devices of real Internet users. They ensure maximum protection and undetectability when compared to their datacenter fellows. Most VPNs with top security are not free. Simply because it takes some monetary resources to maintain the top security they give.
However,  there are pretty few of them that give such a service for free. Such services are not known to all. Hence, the reason for writing this article. Security threats are not only the reason you might want a free residential VPN.
The restriction on many websites is also a good reason. A good VPN with free residential service is a plus when you need to access geo-censored or location-restricted information. Like Proxies, residential VPNs provide you with different IP addresses and belong to ISP. Furthermore, you will be at benefit from choosing the location from the available ones.
Given that, using any of these residential free VPNs will save you some money. Interestingly,  these VPNs appear online like real devices.  Thus they are not easy to detect or block. Below are some of the top providers in the market.
---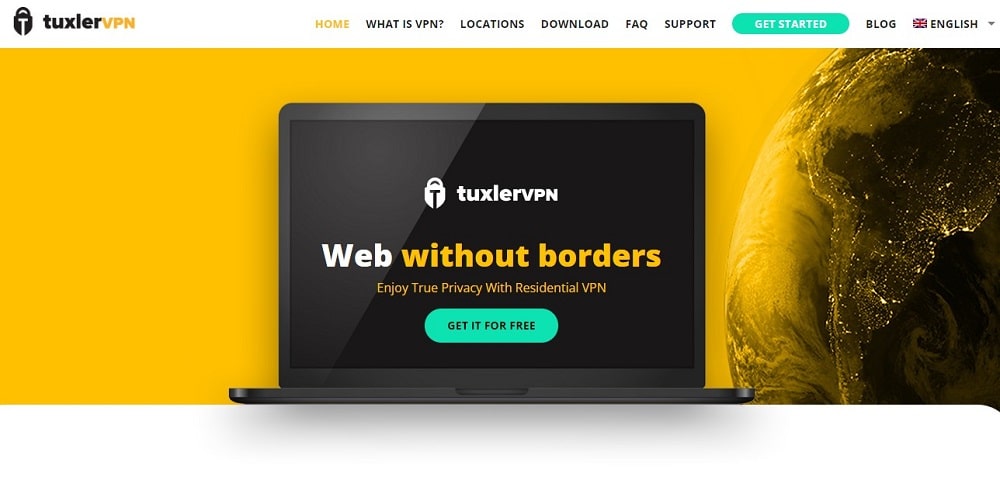 Tuxler is the best residential VPN you can ever get for free. This VPN is one of the internet security companies that use the latest technology. Its peer-to-peer works better with Mac and Windows devices are second to none. It has a wide location coverage, especially in the US.
Even in Europe, many locations are available to choose from. Additionally, Tuxler has support for 90 other countries. For no reason does Tuxler share information of users with third parties. On a full package, its free version gives maximum security and access to restricted websites. This VPN also has browser extensions for both Chrome and Firefox. There are over 70k IP addresses on Tuxler.
---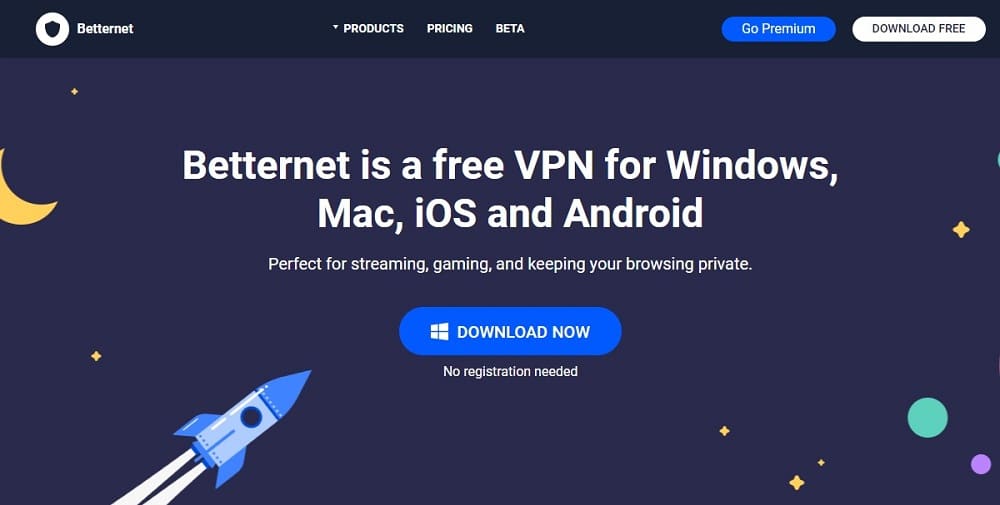 Do you want to access geo-restricted or censored data in the North American continent? Betternet VPN is the best tool for that. Among residential free VPNs, the location targeting of this product is unique. It is not as wide as others, but it focuses on North American locations.
Hence, there are 10 major locations you can target with this VPN. This VPN gives unlimited bandwidth to users. Although it has a paid version, the free one is very efficient. The good news about the VPN is its compatibility with all devices. Again, Betternet works smoothly with the Chrome browser. Once you download this VPN, it guarantees you complete anonymity while surfing the web.
---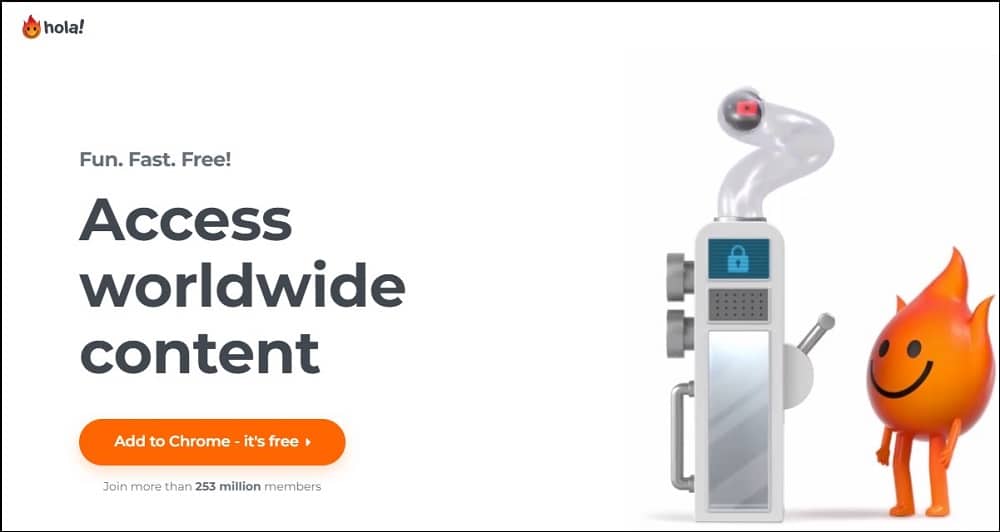 Among VPNs with high anonymity and free residential VPN services, Hola VPN is popular. This VPN has one of the widest location coverage among free residential VPNs. A total of 190 locations makes it stand out. Trusted by many users across the Globe, Hola is compatible with all devices, even android mobile. On a daily basis, Hola gives 100 MB to desktop users and 3MB to mobile users.
It uses a sophisticated peer-to-peer network with a top-security VPN network structure. This, therefore, makes it easy to avoid interrupting ads while using the VPN. On desktops, they are installed as extensions for browsers such as Chrome, Opera, and Firefox. Unlike Betternet, its bandwidth is not unlimited.
---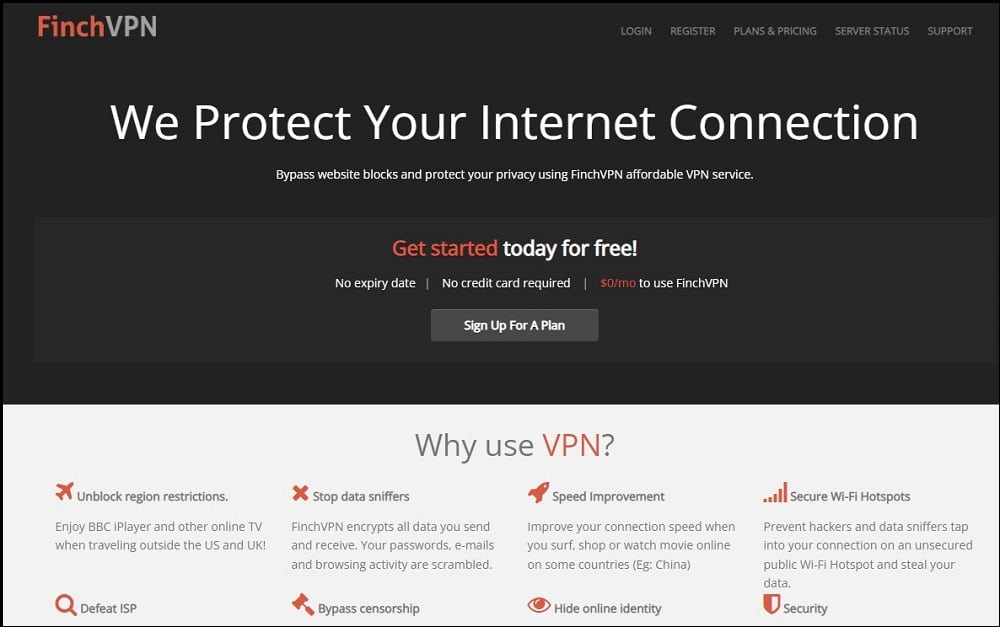 Finch VPN is popular among VPN users in America and Europe. The free version of this VPN is also widely used in the Asian continent. When unblocking sites is the issue, one of the best places to visit is FinchVPN. Although the best feature and residential VPN services are gotten on the paid package. However, the security and anonymity are not compromised on the free version.
Only the limit of functionality differentiates the paid and free versions. Even in public, Finch creates a funnel to filter you apart from other users. This is a step ahead in cyber security. While it is compatible with all devices, its speed is also awesome. You can consider hiding your IP with Finch.
---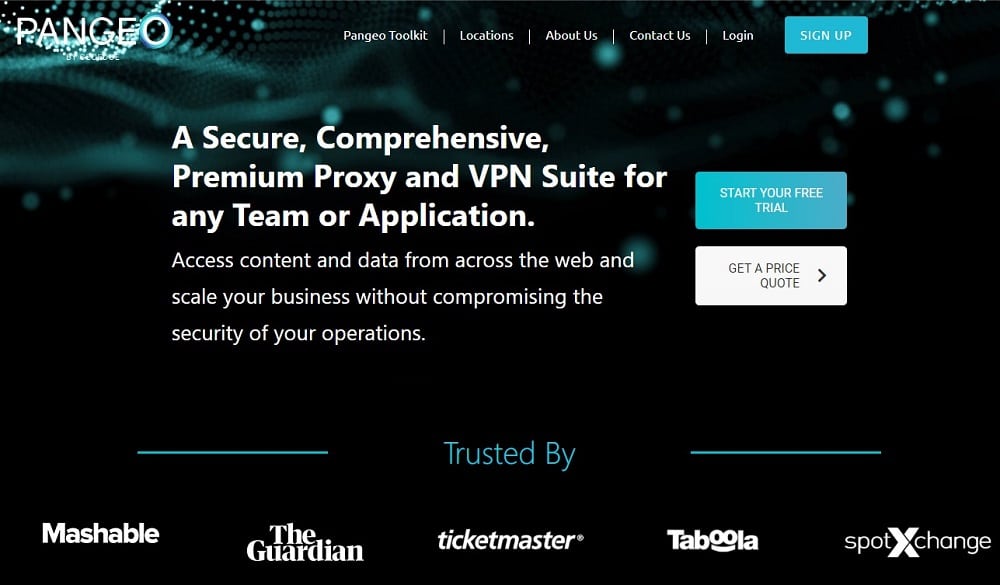 A short period of need for residential VPN services is not a reason to commit some money. If you need such a service for a short time, get a Pangeo VPN. It gives only 5 days of free services before monetary commitment. However, you can always create a new account for another 5 days.
With this VPN, you can access more than 100 countries of the world. This VPN is a better suit for companies and bigger firms. Interestingly, it works not only on desktops of any type but also on mobiles. The security is top-notch, just like a proxy. With the paid version, however, you can access more than 150 countries with ease and maximum security.
---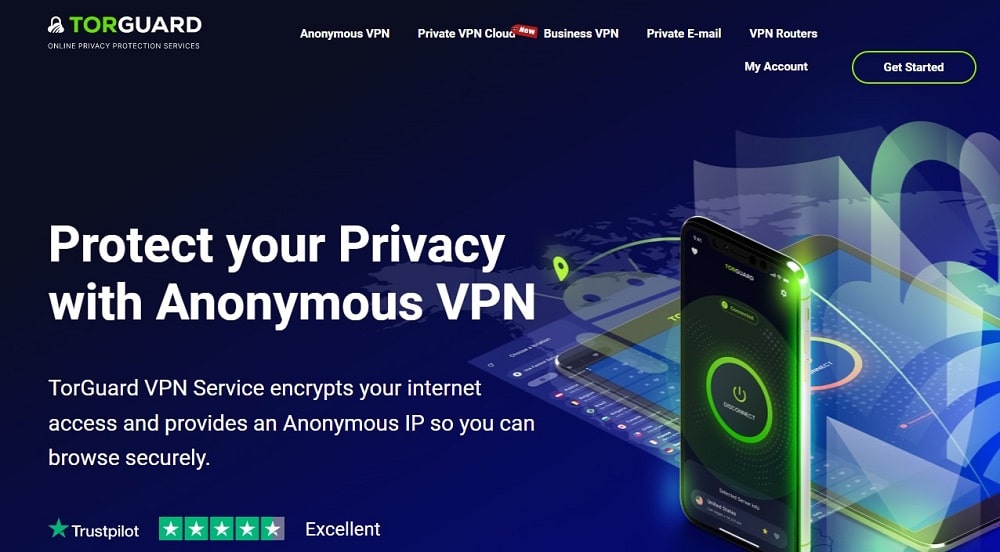 TorGuard is popular as a paid and premium residential VPN. However, there is a way out for free service. This popular VPN provider gives paid premium services to users. Fortunately, it has 30 days of free VPN services. Once you are done with the 30 days of free services, you can delete your account. Once that is done, you can always create another account.
This provider has support for many locations of the world, given that it is a premium service. You will be advantageous in accessing over 3k servers across 50-plus countries. It is compatible with all devices, even WiFi routers. In addition, you can install the browser extension for swift and consistent use on the desktop.
---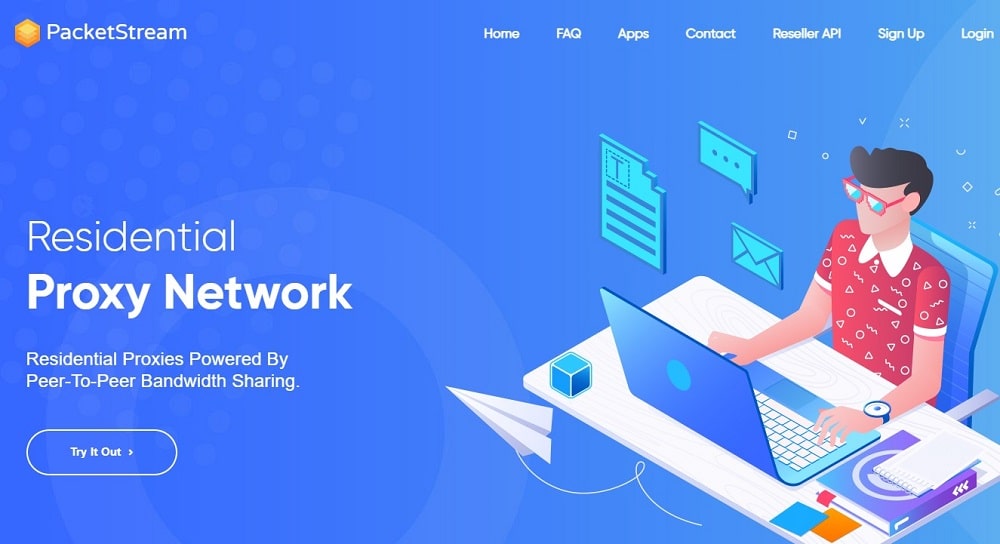 Just like TorGuard, Packetstream is a paid service. However, it has a plan and package that is more or less free. On a normal day, Packetstream charges $58 for its minimum package. Fortunately, it has a reasonable package of just $1/GB for users. The whooping reduction in cost is not enough reason to compromise security.
Thus, it maintains its standard peer-to-peer secure residential VPN network. Its encryption is highly sophisticated, coupled with its geo-unlocking tool. You can use it for individual or company use. The proxy tunnel is strong enough and enables that. It is also not surprising that it works on all devices. This VPN allows you to verify ads and avoid malware.
---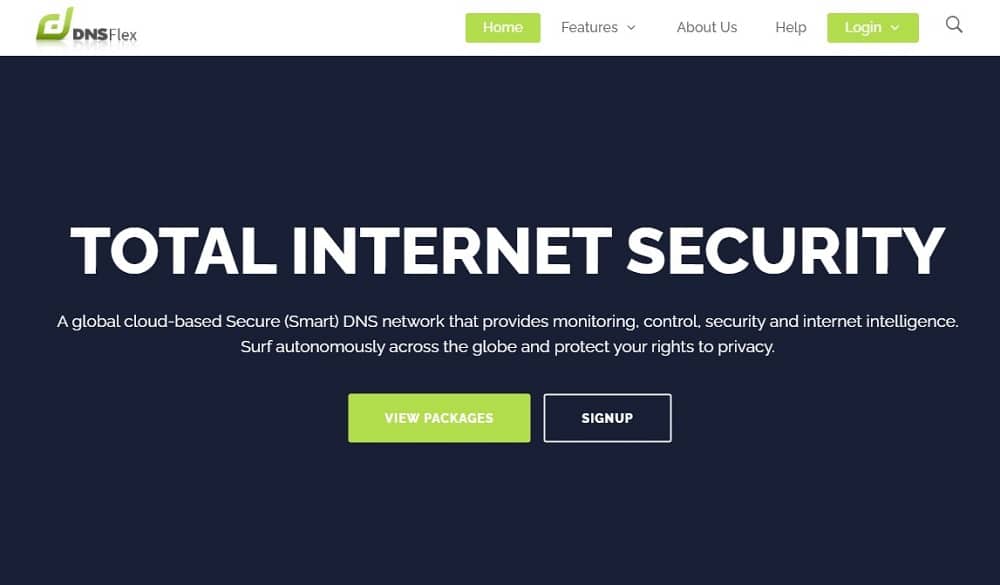 Here is a specifically built residential free VPN. It is one of the few VPNs with static and rotating IP addresses yet offers free services. It works exclusively with only residential IPs. This implies that the only type of IP address you will receive from the provider is residential.
In fact, it has 4G mobile IP addresses that are either rotating or static. Regardless, you have no reason to bother about being detected or blocked. It has up to 20 million residential IP addresses. It is, therefore, a long-term VPN for users who don't have money to pay. This VPN has support for locations in Europe and North America. Again, it is usable on all devices.
---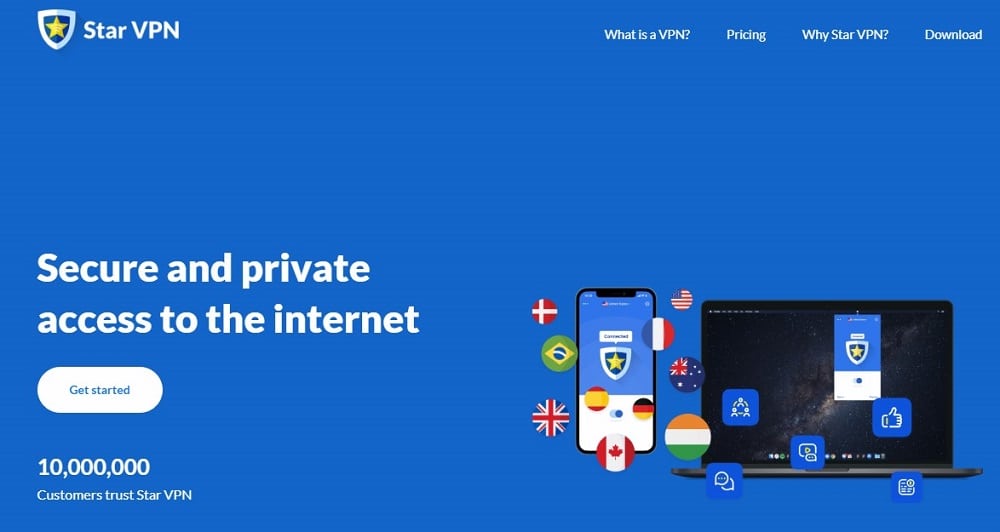 This VPN is well known in the US and Europe. It offers one of the fastest services as far as residential VPNs are concerned. It runs on a cloud network that is built on Socks and HTTPS. A pool of more than 10 million real IPs is a major reason customers choose this service. It works smoothly for data extraction, ad verification, and social media marketing.
Do you also want to stream? This VPN does that effortlessly. It is worth noting that this service is a premium one. Thus it is mostly paid for. Fortunately, it gives a maximum of 48 hours for free users. Therefore, if you are in need of a reliable residential VPN for a short period, get this product.
---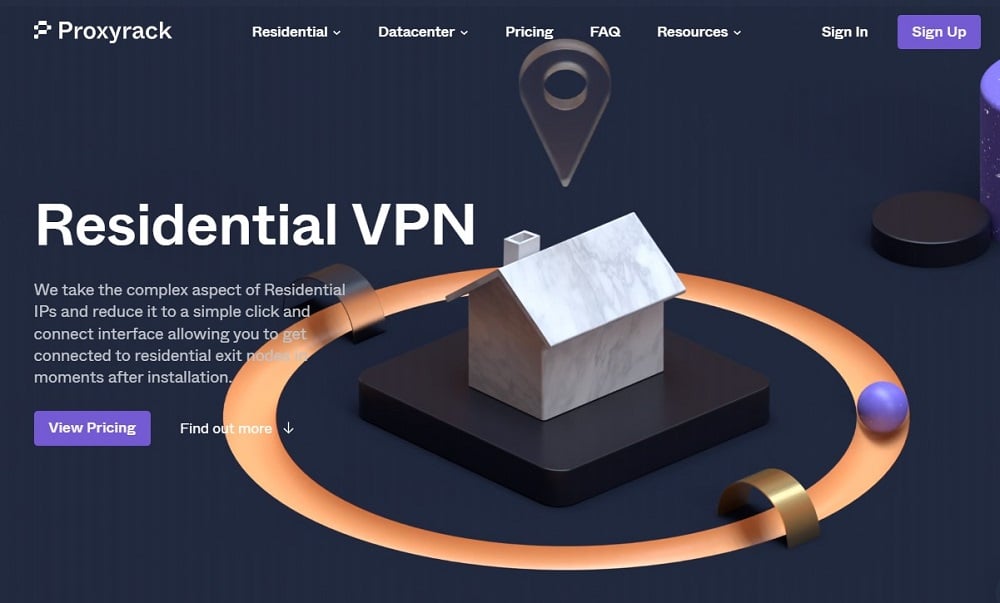 Proxyrack is a famous proxy company. It has been the plug for many companies and individuals when proxy services are needed. Unknown to many is that Proxyrack has a residential VPN. A clean and vast residential VPN, to say.  This cyber security company has many locations in the US, UK, and even Hong Kong. It has got support for whitelisting, and there is username/password authentication.
You will enjoy total masking of internet connection and encryption with their VPN. Although this residential VPN service is a paid one, it gives 3 days of free usage. This works perfectly with their money-back policies. With this, you will have access to geo-targets in more than 140 countries.
---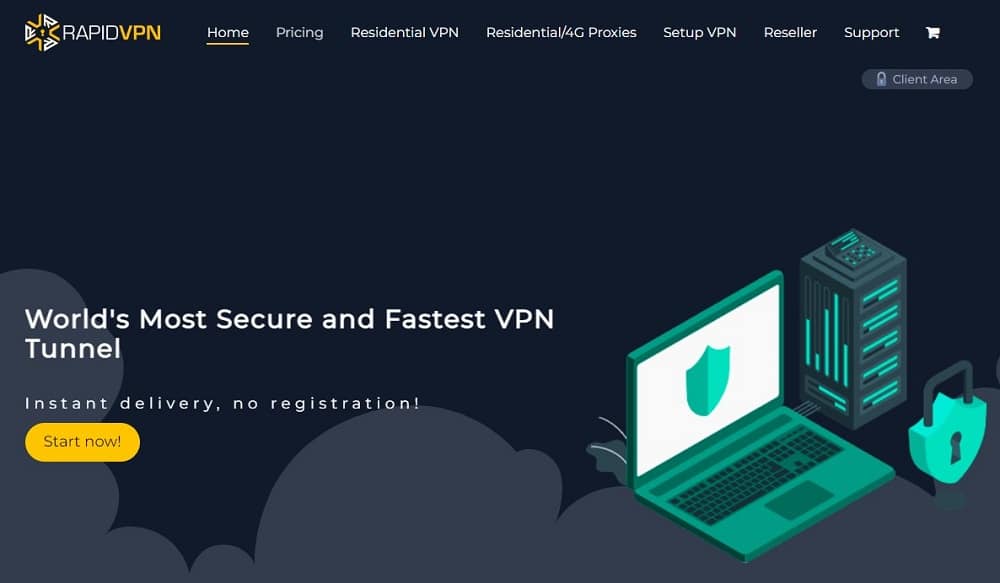 This VPN claims to be the most advanced and technologically-updated mobile VPN. This VPN offers other types of IP addresses, but its residential IPs are the focus here. RapidVPN has one of the longest trial days among premium residential VPN providers. A total of free usage for 30 days is impressive.
With this product, you are guaranteed DNS leak protection, internet kill switch, split tunneling, and much more. It has been a wonderful VPN to stream Netflix, BBC players, Amazon Prime, HBO, and the likes. Its 30 days money-back policy is a major factor to consider while thinking of a paid service. It works best on android and windows devices.
---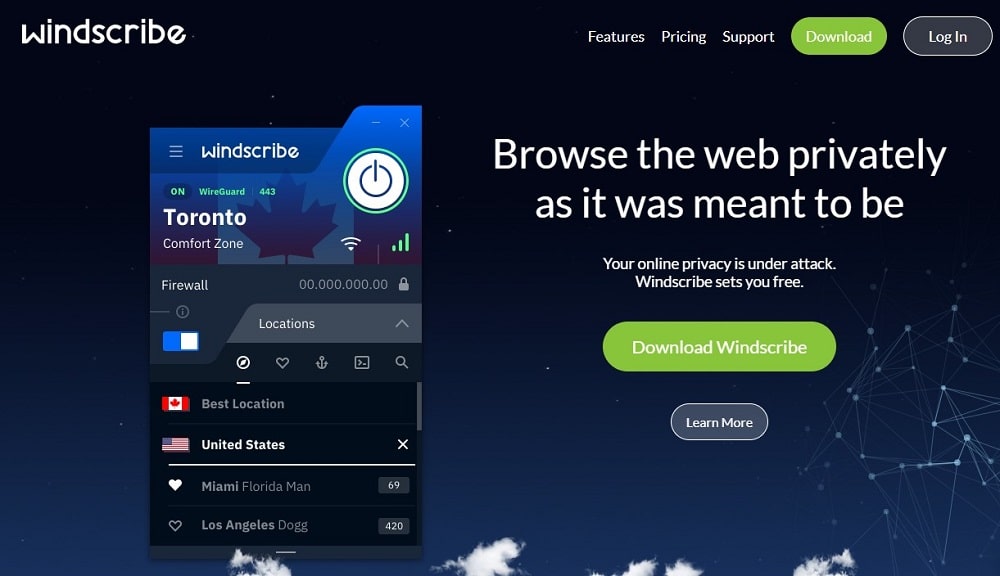 Among the few residential VPNs outside there, Windscribe is one of the best. The high quality of internet security is what makes it a good choice. While you can use this product for 3 days without paying a dime, it also has paid plans. The providers claim they have always succeeded in converting every free user to paying clients. This is done through its quality of services.
There are up to 63 countries with over 110 different cities. It is compatible with all devices and has no log records. You will enjoy strong encryption with easy port forwarding. It is, therefore, a good place to go when the need for a free residential VPN arises. Lastly, it also has browser extensions.
---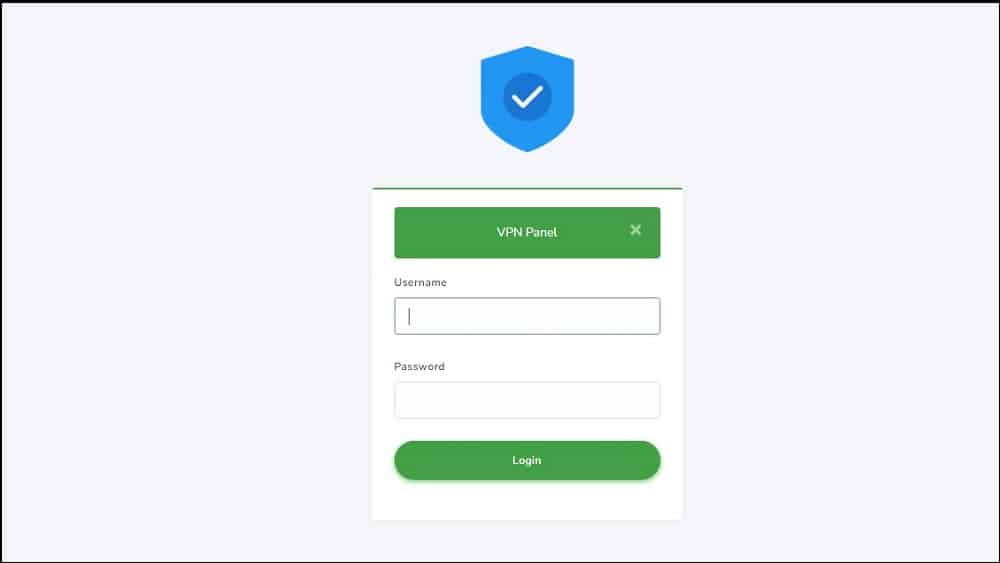 RNS is a popular free residential VPN. Its app gives users 100% security and anonymity. Geo-restriction is a simple task for RSN to unblock. Hence, it is suitable for streaming. It says its major goal is to give a secure internet environment to android users. Thus, the app works perfectly on android mobile. The provider will never ask for your email address or a commitment fee, yet you will enjoy unlimited bandwidth.
Most free VPNs ask for personal details for logging. This is unlike RNS. The app size is not more than just 28 MB. However, the updated version is made available from time to time. This VPN has various locations, which are not as numerous as those of the premium services.
---
FAQs
Q. What Are Residential VPNs?
VPN is an acronym representing Virtual Private Network.  It is a tool used to bypass the restriction that comes with the internet, which is based on IP addresses. As such, masking the real IP of the user. In addition, VPNs are used to protect the user's footprint on the internet and encrypt their history and data. Furthermore, a residential VPN is a type of VPN where the IP addresses are allocated by Internet service providers (ISPs). Hence, they appear as real users on the internet.
Q. Is Free Residential VPN Legal?
On a general note, the use of VPN is legal, residential ones inclusive. However,  there are cases where the use of a VPN, either residential or not, could be illegal. This includes restrictions by the government of a country to monitor the online activities of the citizen.
In addition, the use of a VPN for crime acts online can also change its legal status of it. This last factor is also considered by many providers of VPNs. In fact, it is one of the reasons that warrant the suspension of clients.
Q. What Are The Differences Between A VPN And A Proxy?
Both VPN and Proxy hide your IP and unblock geo-restricted websites. More specifically,  VPN works as an app to secure and reroute your traffic.
Additionally,  VPN encrypts your internet traffic and logs. On the other hand, a proxy works through a website and masks your IPs. It does unblock geo-blocked content but does not totally encrypt your traffic.
It only changes your IP to your chosen location. Another major difference is that most VPNs are downloaded as Apps while proxy works on websites and with a browser extension.
Q. How can I tell if it's a residential IP?
If you're not sure if your IP is a residential IP, you can use a website called https://iphub.info/. This website will tell you whether or not your IP is a residential IP or a host type of IP.
https://ipinfo.io/
https://www.ip2proxy.com/
https://www.ipinfodb.com/
https://www.ipqualityscore.com
Also, you can use above websites to check the IP quality of any website you want that's mentioned on bestproxyreviews.
---
Conclusion
The uses of residential VPNs can not be overemphasized.  Unfortunately,  a host of them requires monetary commitments. Fortunately, there are quite a few of them that offer free VPN services with residential IP addresses. These IPs are allocated by Service providers.
We have made the free VPN with residential IP clear in this article. You, therefore, don't have to empty your account to use a residential VPN. You should check any of them out. However,  you should put their strengths and respective features into consideration.  This will help you know which one fits your project best.