Investment Bank Jefferies estimates that the NFT industry will attain over $35 billion in market capitalization in the next 3 years.
This article aims to provide more depth and insights into the NFT industry. Therefore, look no further if you seek to understand market facts, trends and statistics.
2021 went down as the historic year for NFTs with Art auctions, fashion brands and blockchain-based legacy auction houses selling JPEGs worth tens or hundreds of millions of dollars.
While the market is still in its nascent stages, last year set a world record with the industry generating a whopping $23 billion.
---
10 Main NFT Statistics & Facts in the year 2023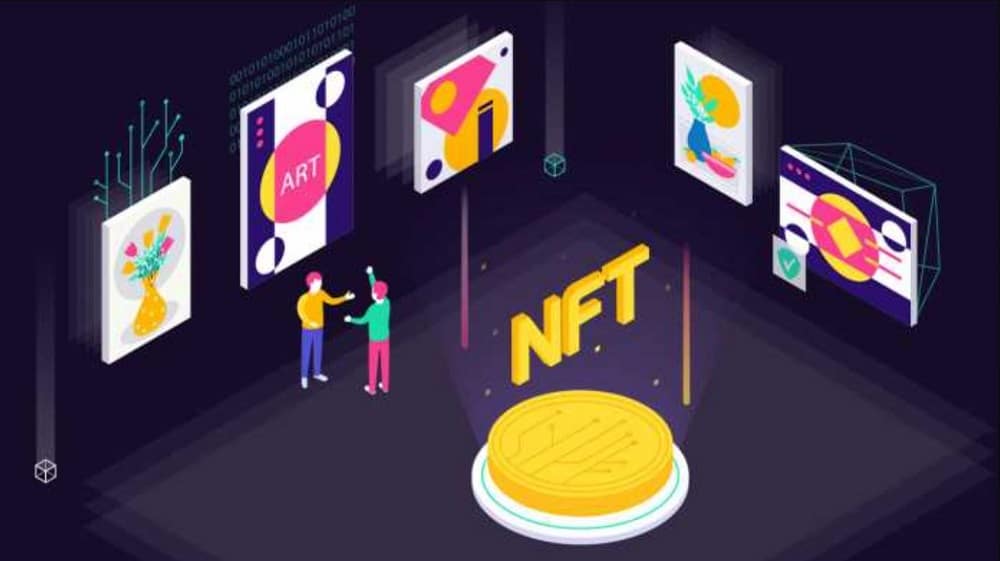 OpenSea is the dominant NFTs marketplace in the industry and was reported to be worth $10 billion.
Kevin McCoy and Anil Dash created Quantum, the first NFT in 2014. The NFT consisted of a video clip created by McCoy's wife Dash.
Asia leads with the top 5 countries that have the highest adoption of NFTs.
An NFT statistics study found that 23% of all millennials in the United States own a non-fungible token.
$10 – $20 million worth of non-fungible tokens are traded every week on the blockchain.
$91.8 million is the worth of the most valuable NFT in the world.
Both Snoop Dog's and Steve Aoki's NFTs collection portfolios are worth not less than $10 million, as of now.
Counterparty Platform, popularly known as Bitcoin 2.0 was the first platform to enable the creation of digital assets and fueled the ground for the growth of things such as NFTs.
Only a small per cent (about 15%) know what NFTs are.
Women are three times less likely to buy an NFT compared to men.
---
NFT Statistics and Trends
---
2021 will go down as the year of NFTs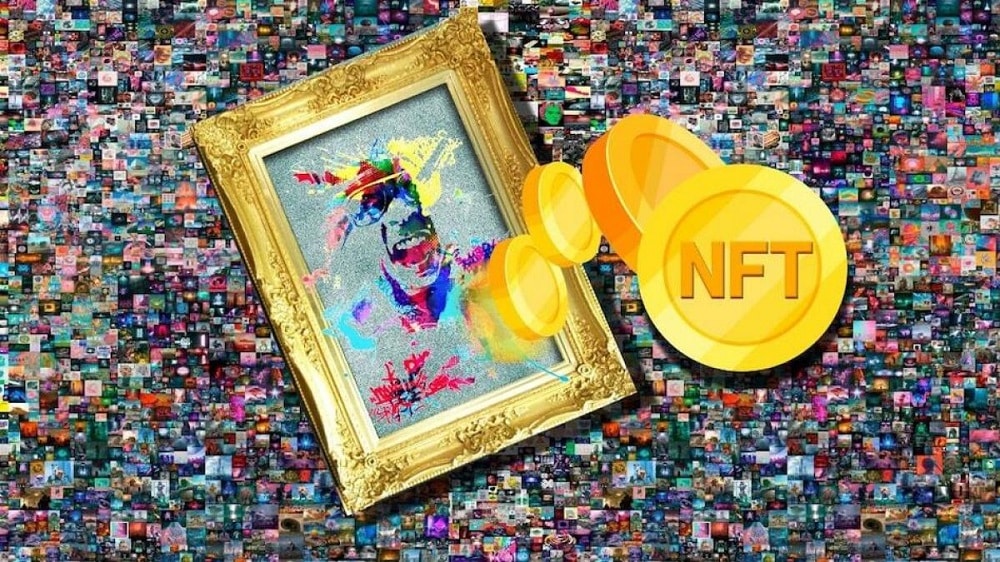 There was a huge explosion in NFTs creation, supply and demand in 2021. Prestigious auction houses such as Sotheby and Christie's integrated non-fungible tokens into their business. This enabled them to take their business online and begin selling in the art market. As a result, Christie's was able to close a record-breaking sale of 5000 NFTs in its first day worth a whopping $69 million.
Since then, the industry has continued to flood with photographers, artists and creatives looking for diverse ways of selling their work. You might have noticed some NFTs selling at an extremely high amount of money.
However, take note that not all of the projects in the market take off and only a few make it beyond the marketplace.
---
The biggest NFTs Daily Sale took place on the 1st of May 2022
On 1st May 2022, the NFT market saw a record sale of 118,577 non-fungible tokens, which recorded a daily trading volume of $780.4 million.
Nonetheless, the onset of Q2 2022 has seen a slow down in the number of daily sales as the NFTs market took a dip in June 2022.
However, note that the NFTs market is supported by an evidently healthy crypto ecosystem and if the crypto goes into bear mode; the former is likely to plummet.
Therefore remember the dropping crypto market is posing an adverse effect on the NFT ecosystem.
---
More than half of all NFT Sales are below $200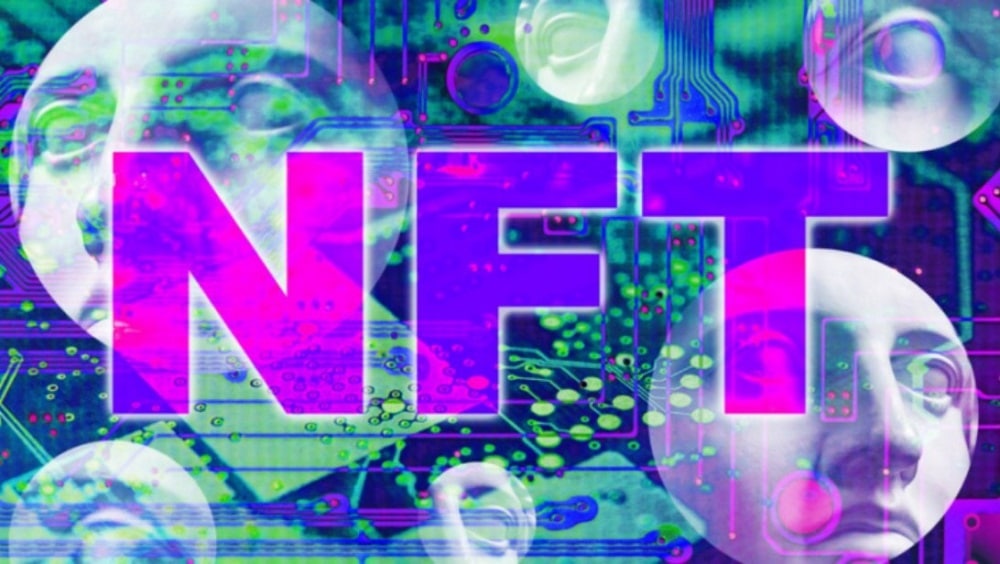 Headlines in the industry might trick you into thinking all NFTs fetch millions of dollars. That is not the case. 50% of all sales in the industry don't hit more than $200. In fact, the majority of these sales are less than a hundred bucks.
Also, remember that the value of an NFT might vary from one platform to another. Averagely, the price of an item on Valuable is $150, while OpenSea is $500 and $900 at Mintable. Meanwhile, the top record sale of some NFTs could fetch tens of millions of dollars.
---
Philippines Leads with the Highest Number of NFT Adopters
5 countries in Asia are the top 5 countries globally with the highest number of NFT adopters. The Philippines leads with the highest number at 32% of the entire number of owners in the world. We then have Thailand with an adoption of 27%, followed by Malaysia, UAE and Vietnam with 24%, 23% and 17% respectively.​​
However, a poll by Finder found out that only one in 10 people in the U.S own an NFT. The poll went on to report that the adoption rate for non-fungible tokens in the country was slow, at a rate of 2.8%.
---
Steve Aoki Leads with the Most Valuable Celebrity Portfolio of NFTs
Electro house musician and American D.J Steve Aoki lead the pack of NFTs Celebrity Portfolio. His portfolio is worth $5.6 million. Snoop Dog follows closely with a portfolio worth $5.5 million.
Other celebrities who own NFTs include Logan Paul, Justin Bieber, Neymar Jnr, Mark Cuban and D.J Marshmallow.
---
NFT Collectors have Spent over $37 Billion on NFT Marketplaces in 2022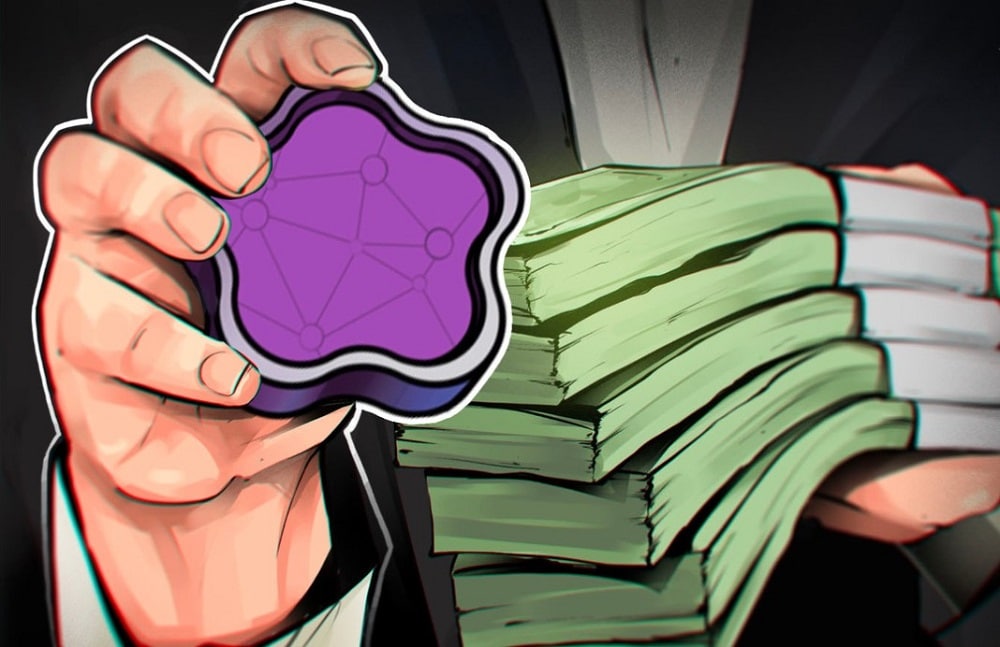 The trading volume of NFTs has grown significantly over the last year. As a result of the metaverse hype and surging interest in digital art, blockchain gaming and virtual reality. Collectors have already spent more than $37 billion across the NFT marketplaces in 2022 alone.
Almost surpassing the total amount spent of $40 billion in 2021; while only 6 months into 2022. Statistically, the number of sold NFTs has been increasing quarter to quarter since Q1 of 2020. Southern Asia and Central Asia are leading with these transaction volumes, followed by North America and Western Europe.
---
There are 9 Major Types of NFTs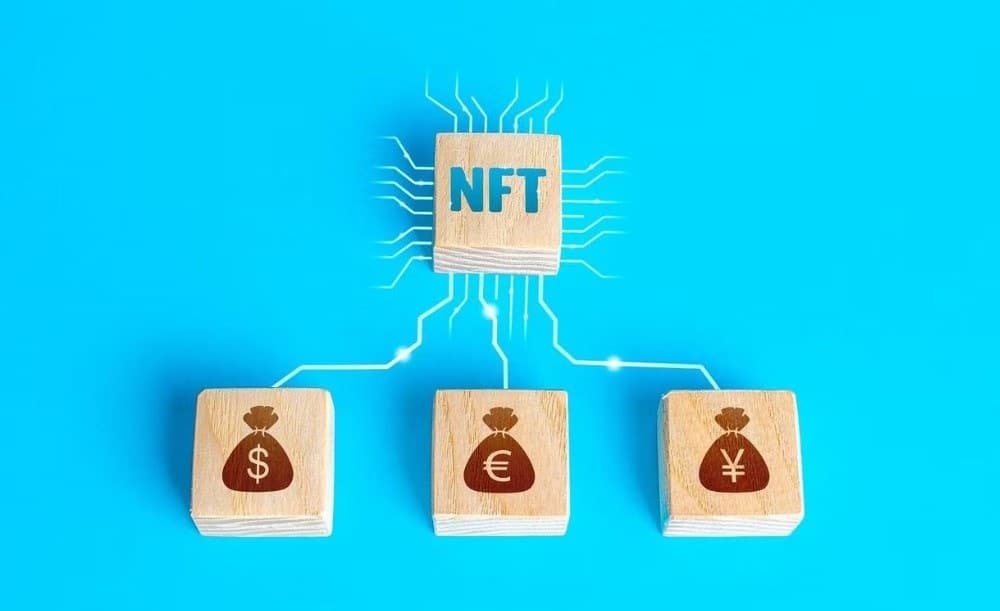 NFTs come in different types, ranging from a piece of art to anything like a popular Tweet.
Big sporting events could also be recorded as non-fungible tokens. For instance, a short 10 -15 seconds clip of a classic football goal. Memes can also be treated as NFTs. The most popular NFT meme is the DOGE, which sold for a whopping $4 million.
Other NFT types include music/audio, art, in-game assets, domain names, trading cards and virtual fashion. There are other activities that form the basis of some other miscellaneous NFT transactions. These could be people who want to share their Facebook statuses, Snapchat stories or Medium articles as non-fungible tokens.
---
Over 300,000 Active Wallets have Transacted an NFT
As of Q3 of 2021, there were 265,927 active wallets transacting NFTs on the Ethereum blockchain alone. Today, the number has gone upwards to approximately 350,000 active Ethereum wallets trading in NFTs.
Active wallets could go as high as 20,000 per week for those trading in non-fungible tokens. However, the average number is 10,000 – 12,000.  However, take note that these are only wallets on the Ethereum blockchain. Remember there are nonfungible tokens on other blockchains such as Polygon and Solana.
---
An Artificial Intelligence NFT Just Sold for $500,000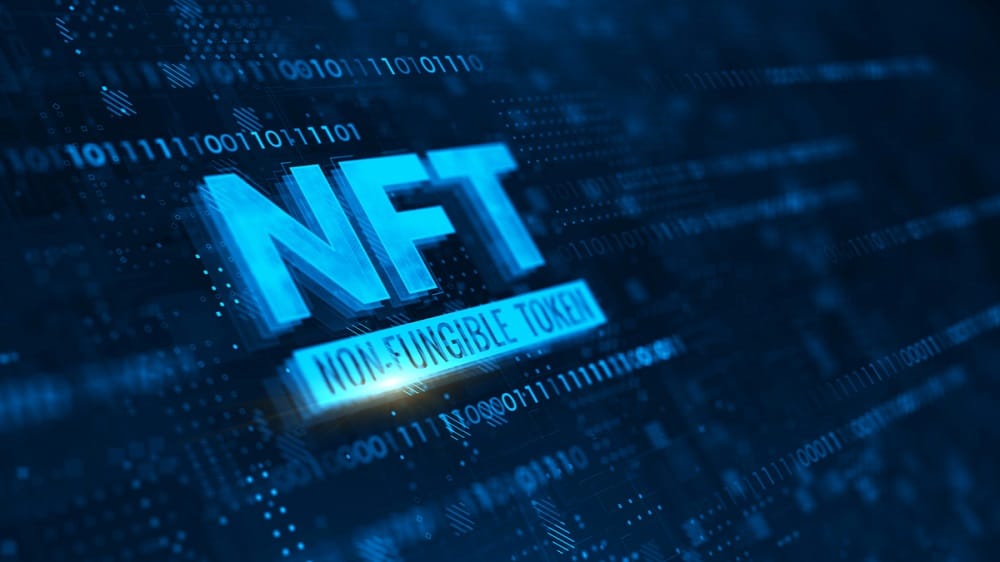 You might have seen an artificial intelligence NFT, if you are interested in the intersection of AI and Non-fungible tokens. The most expensive iNFT, named Alice, sold for a whopping $500,000. Several AI NFTs have also cropped up, for instance, Humans.ai  – a project that aims to recognize asset ownership within a decentralized finance ecosystem.
Artificial Intelligence can play an important role in the blockchain industry by enabling dynamic experiences that are impossible to build with traditional tech.
---
NFTs.com Domain Name sold for $15 Million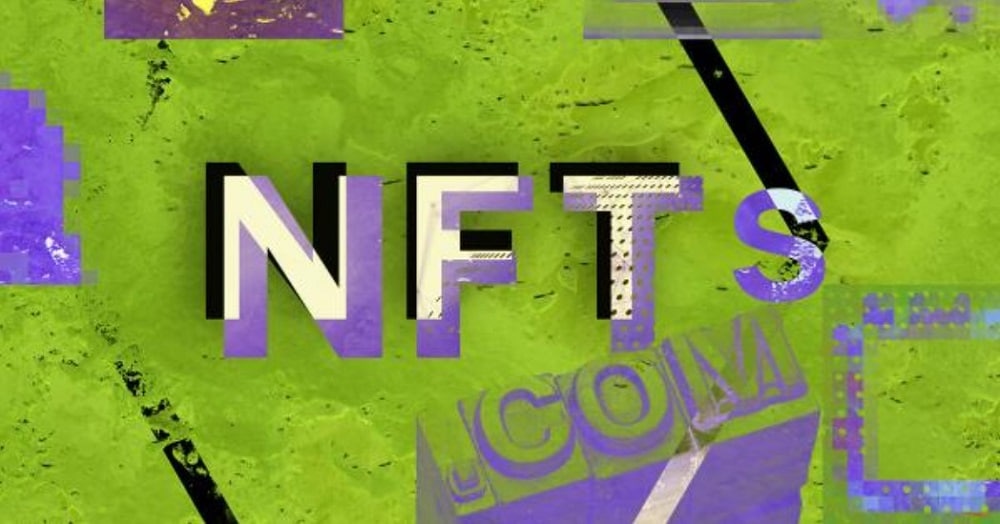 One year after Mr Fried sold the NFT.com domain name for $2 million, NFTs.com sold for $15 million in July 2022. This set the record straight for the NFT frenzy, as well as making the sale, the second largest public domain sale ever after Cars.com. Which went for a record-breaking $872 million. The sale sparked off a debate on Twitter, with several NFT domain owners, speculating on what their domains could be worth in a year's time. The NFTs.com domain owners had listed it sometimes back on GoDaddy at a price of $100 Million. A month ago, an article on Yahoo Finance published that the NFTs.com domain wanted to sell for $30 million.
---
A Collection of 10,000 Art NFTs Requires 10 Layers with Four Different Variations
It is crucial to have an NFT generator when minting a collection of 10,000 or more NFTs. This is because 10,000 NFTs require up to 10 different layers, with 4 different variations for each NFT. The majority of the people believe building an NFT masterpiece collection needs stellar coding experience and that one has to be a great artist. That's not true. It will take you only a few straightforward steps to come up with a nice NFT collection. Basic Adobe Illustrator skills and an NFT generator are enough.
---
The number of NFTs Owners Surpass 360,000 as of the Start of 2022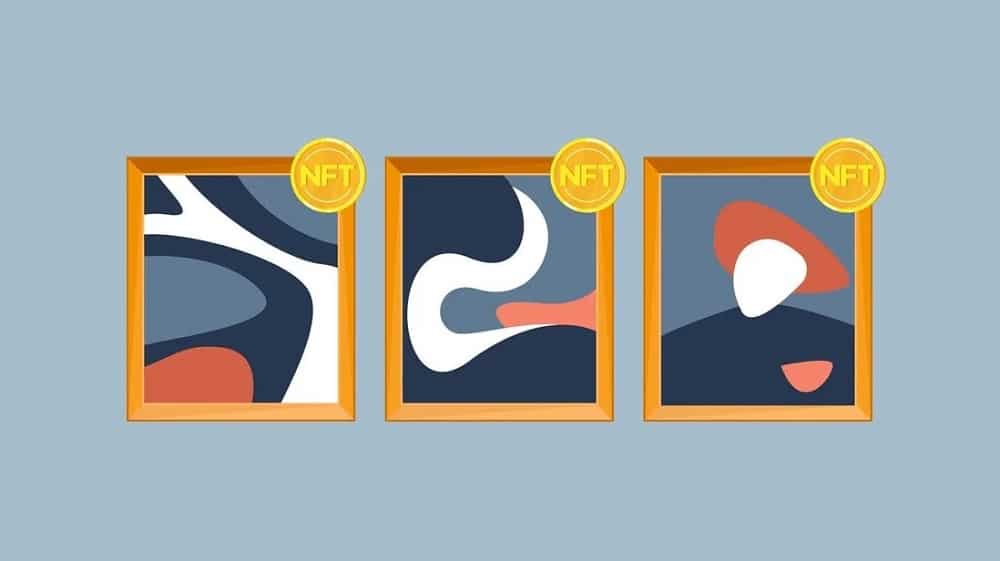 Chainalysis released report findings stating the number of NFT owners had already crossed the 360,000 thresholds. Already, there are more than $2.7 million held and pegged to these NFTs.
Most of these NFTs are retail size and worth anywhere between $10,000 to $100,000. As retail NFTs take centre stage during the non-fungible token frenzy, whale NFT investors are keeping up with the pace; and pouring hundreds of thousands of dollars into the token economy.
Something else to note is that 3  of every 10 NFT holders are millennials. While most of these collectors are hobbyists, doing it just for fun.
---
You Could Spend over $60 Listing an NFT on Marketplaces
The cost of listing an NFT on any marketplace is in the range of $60 – $100, with an additional 10 – 15 % in platform fees.  An NFT's value is calculated by determining its floor price and using this to forecast the price of the token for the coming days. Floor price refers to an indicator for determining the health of a non-fungible token collection project.
---
Only 1.8% of NFTs sell for the recommended price of 0.5 ETH
About 33,6% of NFTs sell for up to $100. This segment is the biggest percentile of Non-fungible sales. The lowest percentile comprises NFTs sold for the recommended price of 0.5 ETH. Some other Non-fungible tokens are sold for extraneous amounts of money, such as Jack Dorsey's tweet that went for $2.9 million.
The most expensive token, the Merge, sold for $91.8 million. The majority of the people might think the opportunities here are overwhelming. Unfortunately, the disparity between high successful NFT projects and unsuccessful ones is quite high. This means the promise of decentralized across this industry is pretty limited since not all artists are enjoying full equal opportunity rights.
Besides, the cost of listing these NFTs is also high; with some platforms deducting over 100% in fees. You might come across projects with a deficit, particularly after selling their token for only $100.
---
NFTs in the Sports Niche will Generate over $2 billion by end of 2022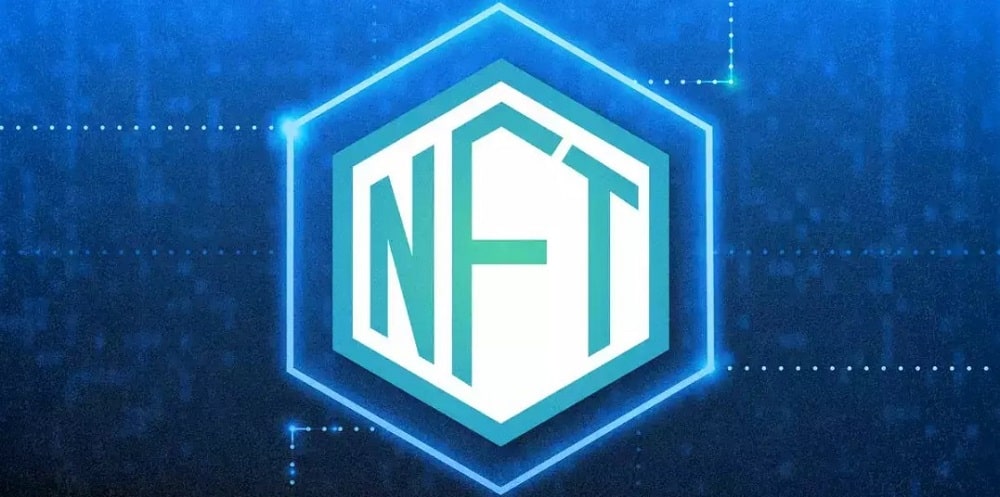 An NFT statistics study by Deloitte estimates that Sports NFTs will generate over $2 bn in sales by the end of this year.
At least 4 out of the 5 million sports fans globally will have bought an NFT. The study went on to establish that activity around this niche will be influenced by the market price of the general NFTs market.
Important applications of non-fungible tokens in sports include the creation and sale of limited edition sports films. The prominence of the athlete and demand will determine the value of each token.
---
NFTs Statistics, Trends and Facts Final Remarks
More people are diving into the NFT industry and these statistics reflect the amount of activity taking place around the market. Big corporations like Meta and Binance are planning to roll out their support roadmap for the industry. The NFT market is likely going mainstream and there is no roadblock to stopping it.
While bearish crypto prices could negatively affect the progress, an imminent bull market will still fuel recovery and drive the industry into a surge frenzy.