Explore the hottest Canada Instagram models and social media influencers in the fashion, beauty, and lifestyle industry. Follow their accounts to stay up-to-date with their latest posts and be inspired by their stunning content. Discover the best of Canadian fashion and beauty on Instagram today!
Canada is a country known to have very many beautiful sceneries as well as Maple Syrup. Canadian women are gorgeous and are known to be very simple. If you want to know some of the top-rated models in Canada, you have come to the right spot.
As an agency or company, having models as the promoters of your brand would make your products sell as well as your brand. Models naturally promote products and act as an inspiration to others.
The top 15 Canada Instagram models include:
---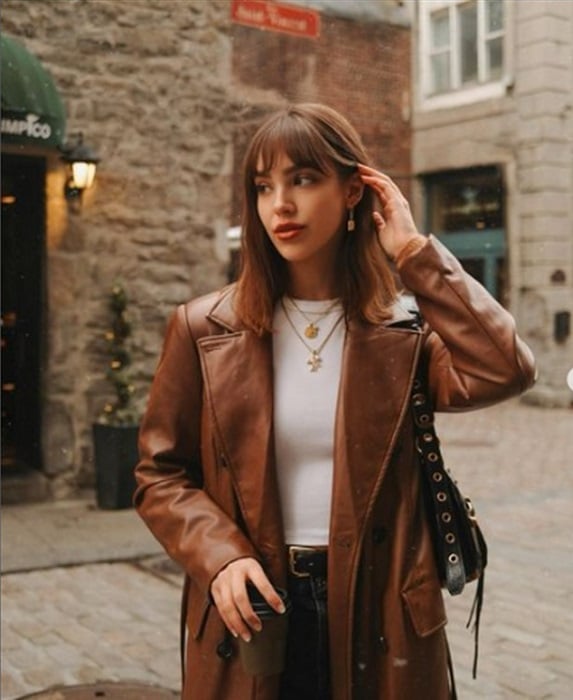 Audrey is a Canadian Instagram model who shares lifestyle and fashion content on her Instagram feed. Audrey is also a graphic designer who showcases her work in some posts.
Additionally, she is a blogger famously known for posting on her Squarespace page online. Besides having a famous life on social media, Audrey also likes photography and art.
She has worked with big fashion firms like Gucci, Aritizia, Clarks, Mini Living, and Madewell, among many others. She is a model to look up to. Her simplicity and excellent work will leave you mesmerized.
---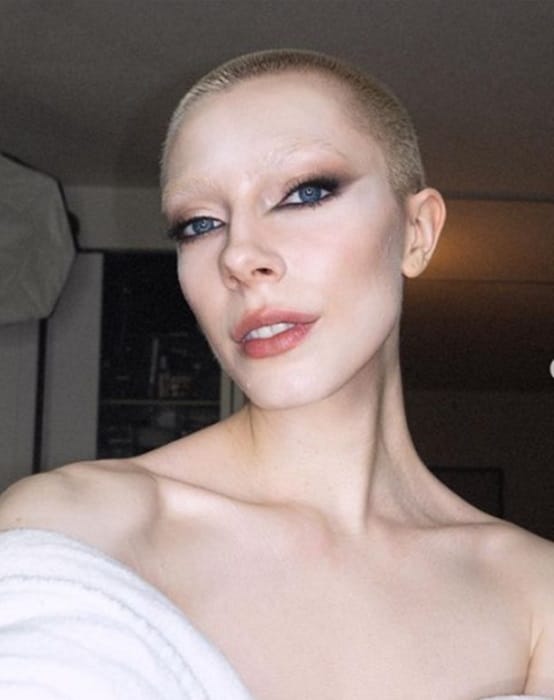 Leigh is among the most influential models in Canada. People easily identify with her through her hair. She does "DIY makeup," which entails creating art through makeup and nails.
Leigh is a fully trained SFX makeup artist. Apart from creating makeup tutorials, she also loves traveling and photography. Her uniqueness and perfection in her work make her a favorite among many.
If you want to venture into the makeup niche, you can gather enough inspiration from her. She always listens to her followers and gathers ideas on the following makeup venture from them. You can also get ideas on the best makeup accessories and brands.
---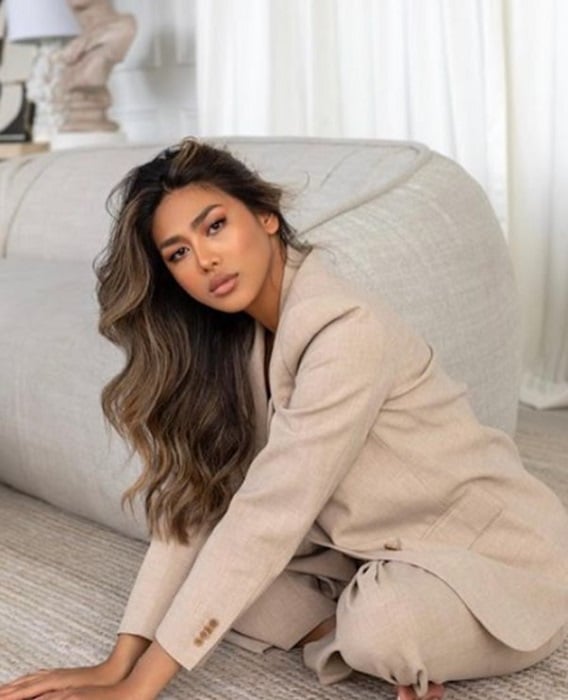 Karina is a Canadian model who deals with beauty, lifestyle, fashion style, and motherhood. She tries to make it relatable to other mothers on social media.
Promoting baby products with her would be a great idea if you are an agency since her audience knows she has a child. Karina's opinion towards motherhood is that it takes a lot of patience and devotion, but it is entirely worth it.
She gives hope to new young mothers that they can still look fabulous after giving birth. Karina is outgoing, friendly, and confident in the work she does.
---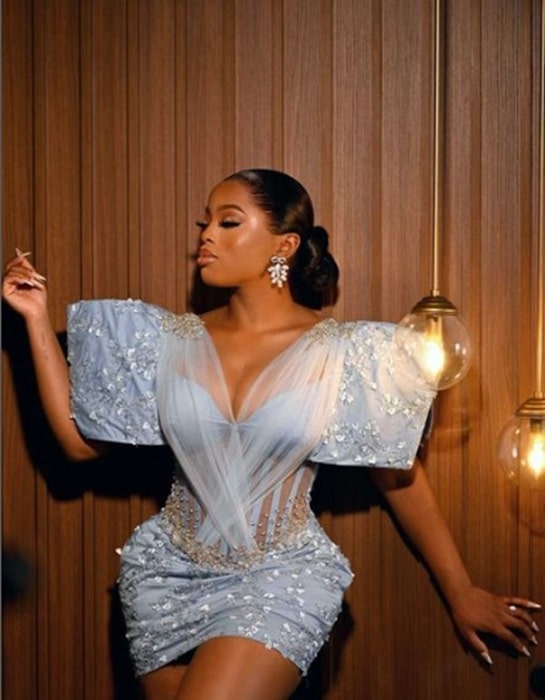 Toni is a Canadian Instagram model who deals with various beauty products on Instagram. She has a YouTube channel with over 490k subscribers. Just like Leigh, she creates multiple themed makeup tutorials for her audience to try out.
She also shares personal blogs about her life and lifestyle. Toni Olaoye uses these social media platforms to express self-love and confidence and give back to society. Some brands she has collaborated with are Fresh Beauty, Neutrogena, and MAC Cosmetics.
---
Jacoby is a lifestyle and fashion model. She owns her makeup line called Makeup by Liraz, founded in 2016. Through positivity and an interest in fashion, she was able to pave her way through the beauty industry and come up with her firm.
Additionally, she started a makeup academy to teach other young females how to do their makeup well. Liraz believes in giving back to society and participates in various charities to help people.
Her main goal is to enlighten women on what independence and bossing up is to motivate them. If she sounds like the perfect role model for you, what are you waiting for? Follow her as soon as possible. You will love her attitude, vibe, energy, confidence, and zeal.
---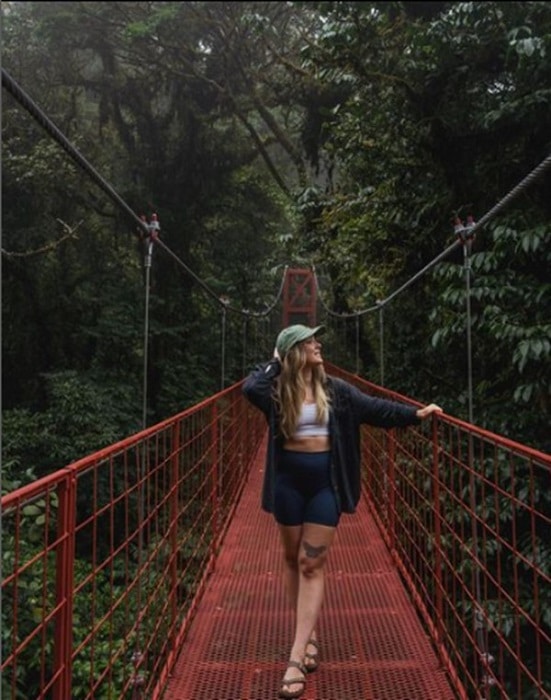 Errin is another remarkable public figure. On Instagram, she shares her outdoor experiences from around the world. Her known niche is adventure, travel, and photography.
If you want someone who will give you an idea of how some places are, then Errin is the best person to follow from Canada. Errin and her other five friends established a traveling agency called "All About Adventures".
Errin has partnered with some brands: Toyota, Travel Mexico, Travel Yukon, and Spy Optic, among many others. Her outdoor experiences will make you want to pack your bags and go out for some adventure.
---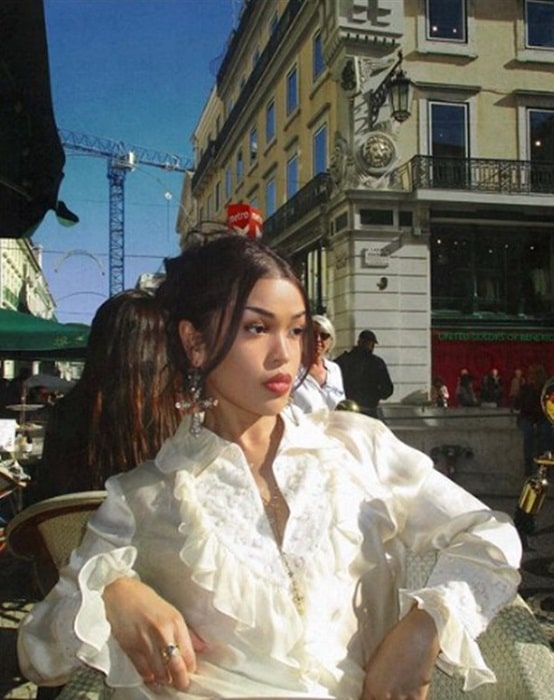 Koleen is a great Canadian fashion style model who promotes the trends happening in the country. She is a makeup specialist and shares videos of different makeup themes. The model has over one million subscribers on YouTube.
Most of her uploaded videos are daily routines based and how she gets ready to go out. She has had various partnerships with makeup and fashion brands.
Her Instagram page is lively and showcases her incredible work in the beauty industry. She is such a happy, pleasant, and charismatic lady.
---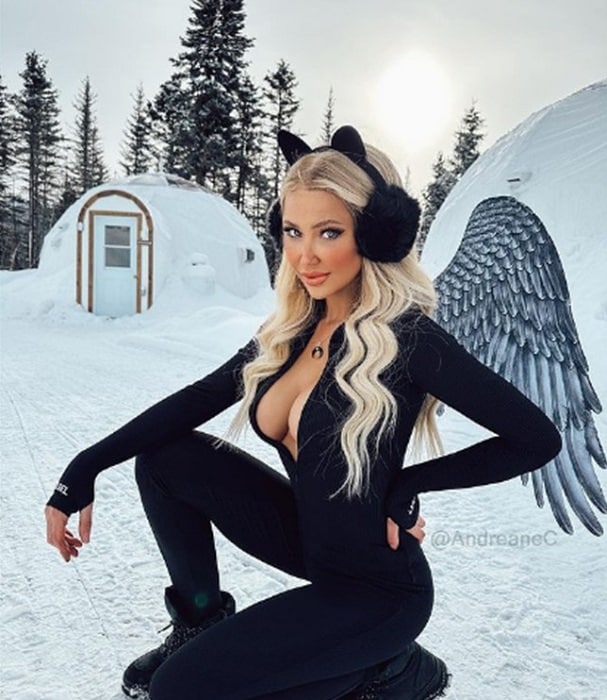 Andreane is a Canadian Instagram model who has successfully been a swimwear influencer. Additionally, she has partnered with various brands from different fields, including real estate, photography, and graphic design. Apart from modeling, she is also an actress.
Andreane's diversity helped her gain deals with brands that helped her grow her name. If you are looking for nice lingerie and swimwear in Canada, her Instagram page is the best place to refer to.
---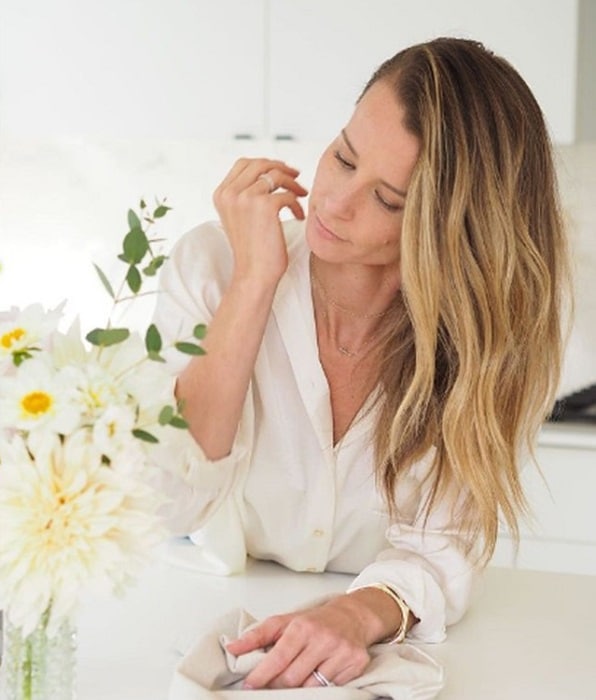 IG Link: raw beauty talks
Followers: 116k
Erin is a health, wellness, and life coach who motivates people in various ways. She has a podcast specially made to talk about motivation and life.
She often shares tips and techniques on resetting your mind and body on her Instagram page. Furthermore, she shares some habits people should adopt for a healthier and more positive life.
Erin always spreads a positive vibe to her audience to ensure that they always feel confident about themselves.
---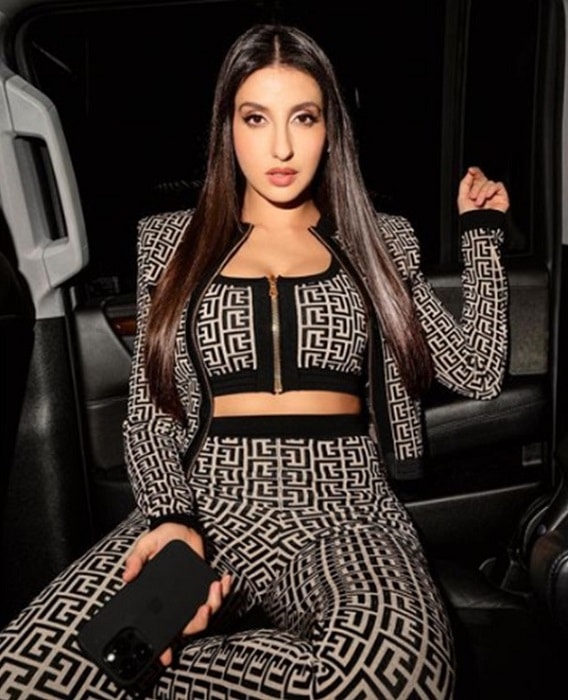 Nora is a dancer, model, actress, singer, and producer. Nora was once a contestant on Bigg Boss 9, a reality show in 2015.
She was born in an Arabic-Moroccan family with Indian roots. She has been featured in several Indian shows and movies that made her known in the entertainment industry.
Even with her Indian roots, she has spent considerable time in Canada. She often shares epic images of her, her lifestyle, and events on her page.
---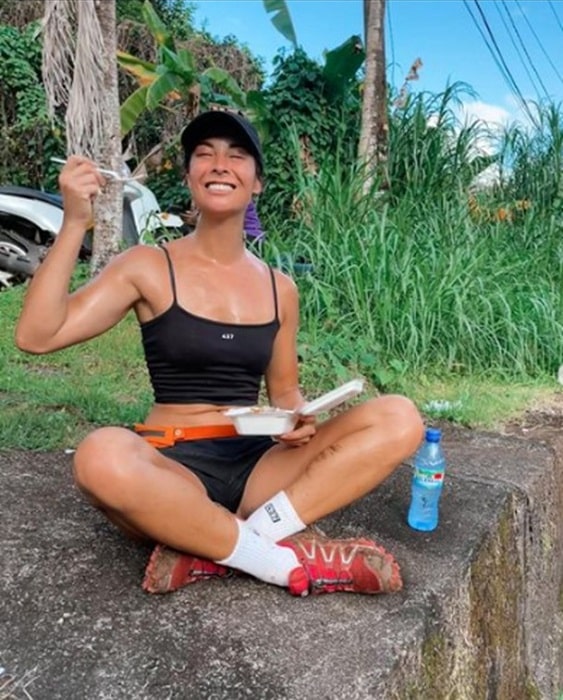 The beautiful Beverly Cheng runs the famous "Born to Sweat" blog. She is a fitness influencer who shares workout routines for her fans and audience to make use of.
She promotes healthy recipes and creates awareness of general wellness. Beverly also has a YouTube channel where she posts workout and routine videos.
She has partnered with and modeled for sports brands such as Adidas, New Balance, Knix, and Athleta, among many others. If you want the best workout tips, she is perfect for that.
She is natural and strives to feed her audience with tips and tricks. Regardless of your flaws, getting your dream body is possible.
---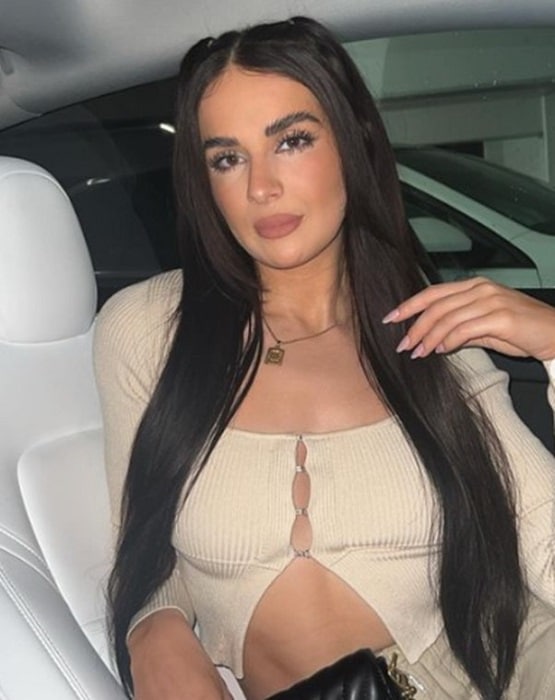 Makayla is known to be a famous Canadian fitness influencer and model who posts workout content to motivate her audience. She inspires people through her healthy living and consistency.
People love her genuine feedback on different workout fits, which makes her audience trust and believe in her content. She shares her workout experiences and videos on YouTube.
She has also been a brand ambassador for various firms and has taken part in advertising campaigns geared toward healthy living and workouts.
---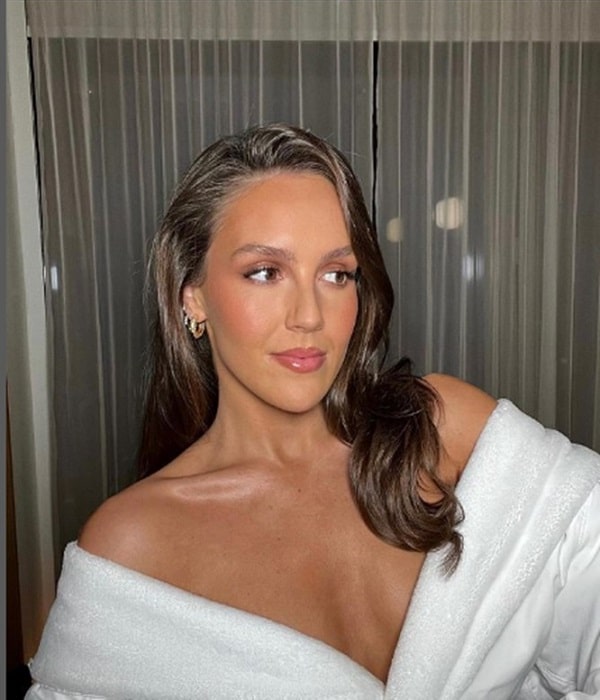 Emma is famously known for having founded the Scout App. The app's main objective is to help users discover various stunning locations worldwide. This reduces the hassle of looking for lovely places to visit with your family.
She has a lovely Instagram platform where she shares travel tips, fashion inspirations, and video blogs. She has also partnered with various brands and high-profile companies to promote their products.
Furthermore, Emma always strives to live her life to the fullest while building her career.
---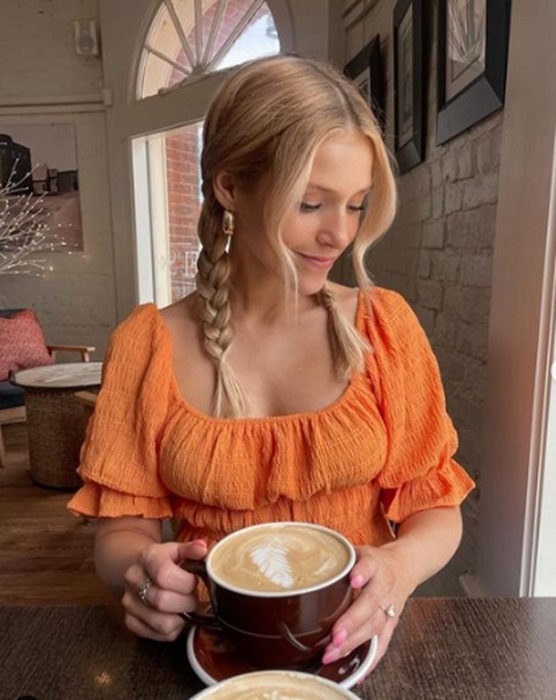 Audrey often shares tutorials on how to style your hair in various ways. She also shares vlogs about her lifestyle with her audience on Instagram.
She has now partnered with various brands and fashion influencers to promote products. Her simplicity when sharing content makes her a favorite among many.
Anyone can use her DIY hair tutorials based on their hair length. She is such a beauty, and you wouldn't miss noting the level of research she has done to ensure she provides excellent tutorials to her followers.
---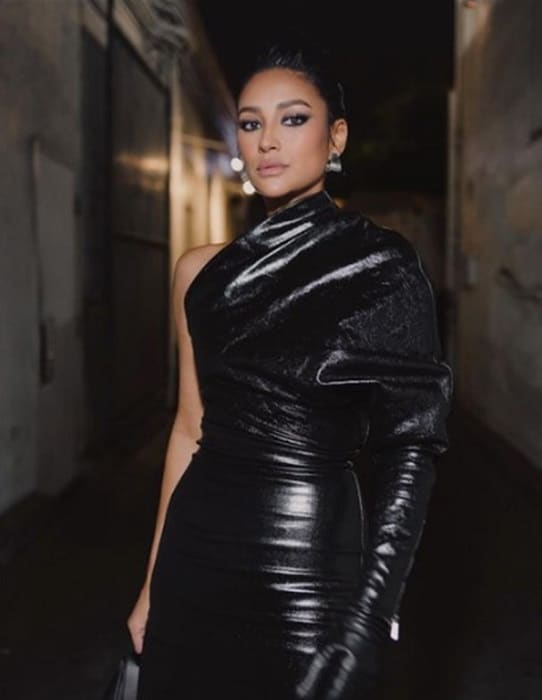 Shay is famously known for her role in "Pretty Little Liars." She shares different types of content on her Instagram, such as beauty, lifestyle, and fashion.
She also shares some videos of her family that are pretty adorable. Some famous brands have partnered up with her to promote their products. She is such an inspiration to many. Therefore, you can consider adding her to your role model list.
---
Get The Right Inspiration From These Canadian Instagram Models.
Canadian models are very influential and can boost your business in many ways. Their Instagram accounts have a lot of engagements and different types of audiences.
Someone can emerge from nothing to something when they offer great content to capture their audience's attention.
Collaborating with an influential model is among the best marketing strategies in this era. Make use of that opportunity and partner up with an influencer.