The world of eCommerce is ever-evolving. To attract clients, more businesses are creating or enhancing their online storefronts. There are several causes for the rise in eCommerce firms, with the prior Covid epidemic being the main one.
Customers' behavior has significantly changed as a result of the pandemic's uncertainty and the lockdown procedures, shifting physical traffic to online retail outlets.
For eCommerce shops, ignoring shifting consumer preferences and other trends is not an option. That is essential. The greatest trends influencing companies today and in the future are listed below, even though many aspects of eCommerce retail may be changing.
---
Top Trends In eCommerce For 2023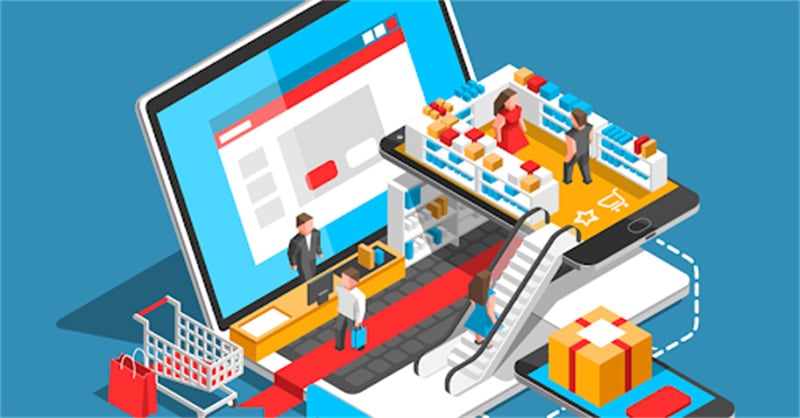 The Importance of Personalization In Determining Brand Loyalty
The majority of customers will pay extra to companies that provide personal touches that they find appealing because they seek brands that know them well enough to deliver individualized shopping experiences.
Customer engagement, loyalty, and business profits all increase enormously when online merchants make use of the information that consumers willingly supply to provide a more customized experience.
Customers will switch to companies that invest in getting to know them if you don't tailor content for them across all platforms. This entails interacting with customers via their preferred channels and assisting them with tailored offers throughout their entire customer journey.
Machine Learning and AI for a More Personalized Experience
The use of artificial intelligence (AI) is increasingly effective in boosting conversion rates. This technology is used by online stores to communicate with clients more personally. As a consequence, both the average order value and the customer lifetime value improve.
The use of machine learning integrates many forms of artificial intelligence. Machine learning is used by online merchants to improve the consumer experience.
Machine learning-powered chatbots take input from customers and respond with the most relevant information. Machine learning may aid in automating customer care in this manner. Also, this technology is ideal for giving clients more relevant on-site search results. A search ranking is produced by the technology based on relevancy for that specific user. For this, modern advancements in e-commerce technology include machine learning and AI.
Now there are specialized solutions that allow sellers to create their own retail solutions for e-commerce: https://fireart.studio/retail-software-development-services/.
Social Commerce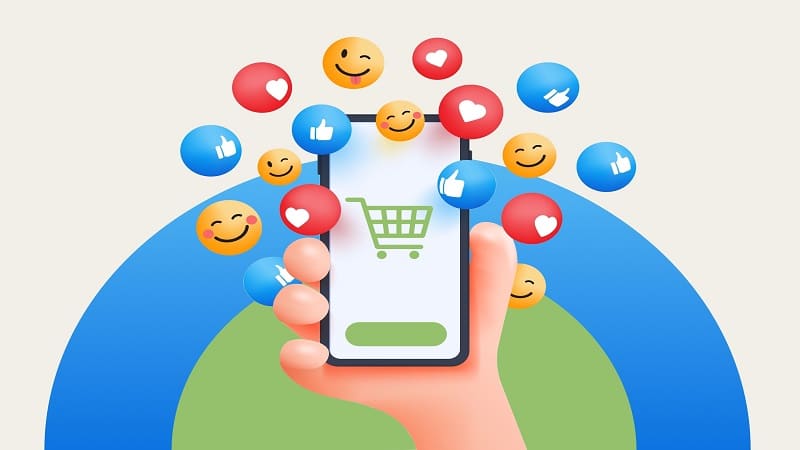 On average, users spend more than two hours every day on social networking sites. Ecommerce companies should figure out how to take advantage of this period and show their items to prospective clients. Online retailers should adopt social commerce as a trend before being supplanted by rivals.
Many platforms have fortunately made it feasible to profit from social e-commerce. For instance, Facebook and Instagram provided live streaming shopping, enabling people to engage with companies at the moment as they highlight various goods. Without leaving the site, viewers may ask questions and make purchases during the live broadcast.
Customers depend heavily on their social feeds for purchasing, recommendations, and easy e-commerce purchases. One study claims that 48% of customers are now inclined to make a direct purchase from TikTok.
Social commerce is increasingly being used and is still developing. Since it shortens customer journeys, increases conversions, and fosters client loyalty, it is an effective tool for eCommerce companies.
Experiences In Retail are Developing Quickly
The experience is expected to return in 2023. Consumers are ready to once again appreciate the brands they love in a fresh, concrete manner after two years of various limitations brought on by COVID-19. Even though virtual and digital interactions are still important, 94% of retailers are concentrating on upgrading the in-store experience for their entire company.
Modern methods of shopping, such as QR codes, VR/AR, and mobile checkout, should be given priority. Customers' experiences using mobile checkout alternatives and QR codes, for example, may often be flawless, boosting engagement and overall happiness. Quick checkout options help businesses increase revenue, increase recurring business, and reduce cart abandonment rates.
---
Conclusion
The last several years have shown that industry patterns and consumer behavior are subject to sudden changes. Yet, in 2023, these developments should provide a solid framework for addressing consumer wants and boosting performance.
Publishers and marketers may develop strategies to reach their target audiences throughout the open web — with everything everywhere at once — using these tendencies as a guide.