Have you ever struggled to explain a complex idea to someone, or felt like your messaging just isn't resonating with your audience? It can be frustrating and time-consuming to try and get your point across. But what if there was a solution that could make things simpler?
Enter Explain Ninja, a company dedicated to helping individuals and businesses communicate more effectively through explainer videos. With their team of expert animators, copywriters, and voiceover artists, Explain Ninja has been transforming the way people convey information since 2012.
Whether you're looking to promote a new product, educate your employees, or simply get your message out there in an easy-to-digest format – explainer animation studio Explain Ninja has got you covered. In this article, we'll dive deeper into what exactly they offer and how it can benefit you. So sit back, relax, and let's explore the world of Explain Ninja.
---
Examples of animated videos created by Explain Ninja across different industries
Animated videos are a valuable marketing tool that can help businesses convey complex information in an engaging and concise way. Explain Ninja is a leading provider of animated video content, with expertise across various industries. Here are some examples of the animated videos they have created:
Healthcare Industry: "What is telemedicine?"
Explain Ninja produced an animated video for Kura MD, explaining what telemedicine is and how it works. The video uses colorful visuals to teach viewers how patients can connect with their doctors online or over the phone, making healthcare more accessible to people in remote or rural areas.
Finance Industry: "The ABC's of personal finance"
For Fidelity Bank, Explain Ninja developed a fun, educational piece on personal finance management. The animation breaks down finance terms such as credit scores and interest rates, and gives advice on saving money and budgeting. The graphics are eye-catching and make the subject matter easy to understand.
Education Industry: "Benefits of online learning"
In this explainer video for Alison Online Courses, Explain Ninja promotes e-learning by highlighting the benefits of studying online versus traditional classroom-based education. The information presented is clear and concise, making it easy for students to weigh the pros and cons of both methods.
Technology Industry: "What is artificial intelligence?"
Explain Ninja created a video showcasing the capabilities of AI technology for Robotic Systems Co. Their unique approach features futuristic animations set in outer space that allow viewers to grasp just how much AI technology can do now – from recognizing speech patterns to predicting movements.
Automotive Industry: "How Electric Vehicles Work"
For ChargePoint America, Explain Ninja put together an animated piece teaching viewers about electric vehicles' functionality – promoting its environmental friendliness while educating them about charging requirements in garages or parking stations.
Whether looking at healthcare, finance or even automotive videos created by Explain Ninjas through our samples showcase how effective explainer videos can be when sharing other topics too challenging for texts alone! With attention-catching graphics and easy-to-understand visuals filling every single frame there's an opportunity in every industry to engage potential clients with this kind of content!
---
Testimonials from satisfied clients who have used Explain Ninja's services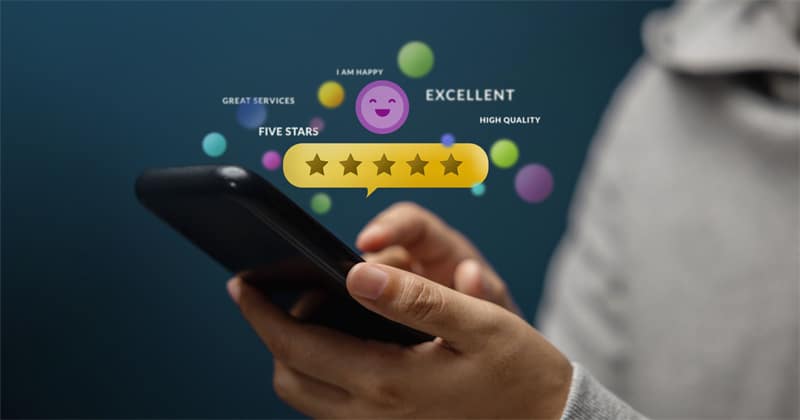 Explain Ninja is a company that specializes in creating professional explainer videos for businesses of all sizes. Their team of experienced animators, writers and designers have over ten years of experience in the industry, making them one of the most trusted companies in the field.
Testimonials from Satisfied Clients Who Have Used Explain Ninja's Services
"What is an explainer video to create an explainer video for our new start-up and we were blown away by their professionalism and attention to detail. Not only did they deliver our video on time, but they also made sure that we were satisfied with every aspect of it before completing the final product. We highly recommend their services!" – Mark Johnson, CEO of a Silicon Valley Start-up.
"Working with Explain Ninja has been an absolute pleasure! Their team was always available to answer our questions and concerns throughout the entire production process. The final product exceeded our expectations and has helped us better communicate our brand message to our customers." – Sarah Green, Marketing Manager at a Toronto-based Marketing firm.
"Explain Ninja's commitment to quality is unmatched! We've used other animation studios in the past, but none have come close to delivering the high-quality content that we received from Explain Ninja. They truly understand what it takes to make a great explainer video." – Tom Smith, Director at a Health Care Company.
"We needed an explainer video quickly for a presentation at an industry trade show – and Explain Ninja delivered beyond expectations! Their fast turnaround time didn't compromise quality—the video was engaging and informative all thanks to their talented team." – Alexandra Chen, Senior Project Manager at a Consumer Goods Company
"Our experience with Explain Ninja was absolutely incredible— they provided excellent customer service throughout the entire process which resulted in a more than satisfactory final product." – Jennifer Adams, Project Lead at Consulting Firm.