Are you looking forward to switching from one proxy server to another frequently and do you need a proxy switcher to make such a task easier for you? Then you are on the right page as we Ould be recording some of the top proxy switchers below.
Proxies are incredibly important to Internet marketers and even regular Internet users as they help them mask their IP addresses and provide as many IP addresses as they want to carry out their tasks. However, it does have one major flaw related to usability — it is not easy to set up for use on browsers.
Usually, most browsers use the default proxy settings on your PC. Ironically, most Operating Systems (OS) allow you to configure only one proxy in the default setting. This means that anytime you want to change the proxy, you have to go to the configuration area and remove that proxy to add another one.
Going back and forth to reconfigure the proxies in the default proxy setting all the time is not the most user-friendly method of getting that done. For this reason, proxy switchers were introduced. Proxy switchers are tools that have been developed to make it easy for you to switch between proxies with just a click of a button without going through the stress of the legacy method of switching proxies.
There are a good number of proxy switchers in the market right now. In this article, we would be focusing on some of the top 10 proxy switchers in the market that you can use to make it easy for you to switch proxies.
---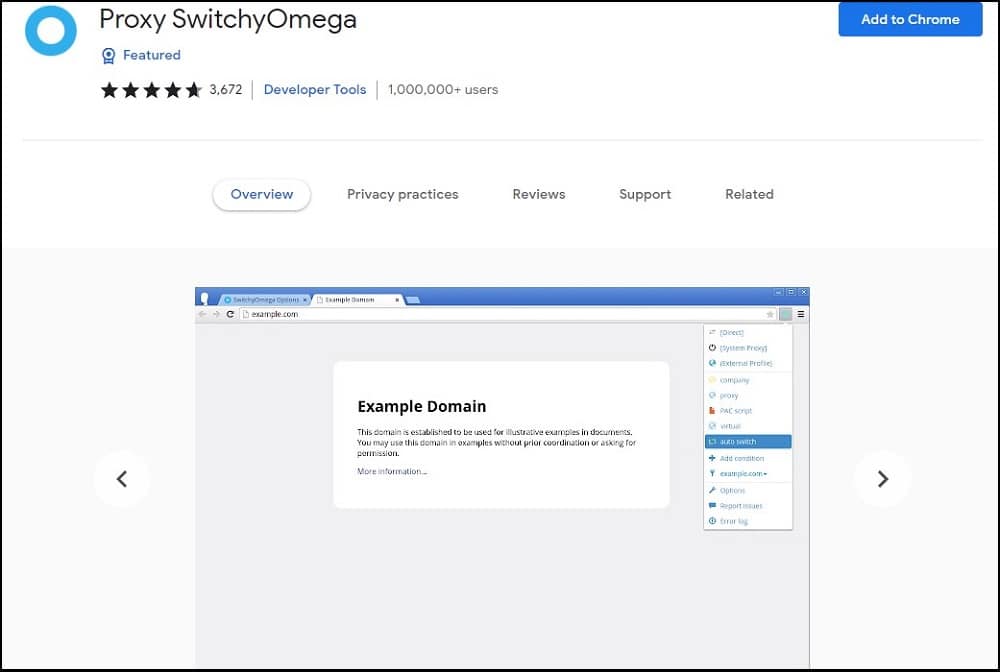 Proxy SwitchyOmega is arguably the best proxy switcher in the market. This proxy switcher is available as a Chrome extension. With this proxy switcher, you can lay to rest, the constant back and forth of setting proxies as all you need to do is add all of your proxies at once and to make a switch, you just have to click on the extension icon and make a choice and the proxy will be a switch.
This makes it a lot easier for you if you make use of multiple proxies for your day-to-day activities. Proxy SwitchyOmega does have support for rule-based automatic switching of proxies. It also allows you to use the default proxy setting of your device if that is what you want. According to the information on its Chrome store page, its download count is over one million and has got a rating from over 3K users who all give it a good rating.
---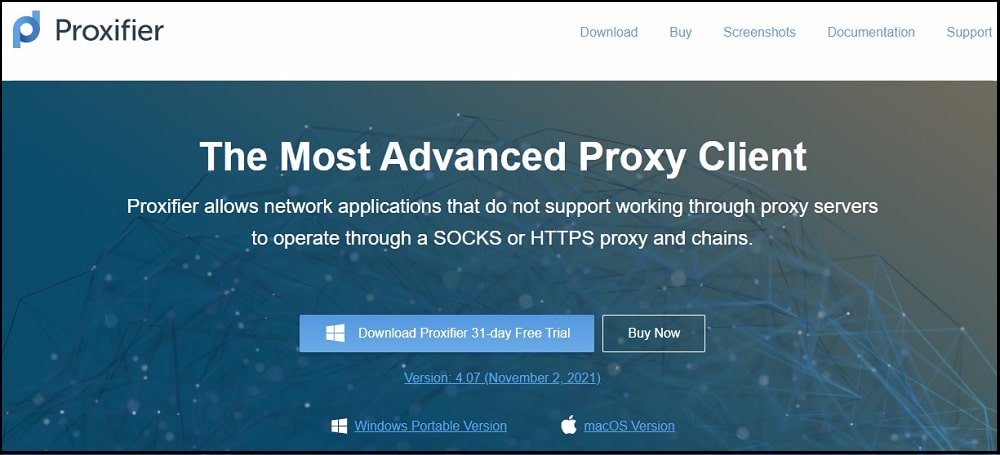 Proxifier is a proxy client and not just a proxy switcher like Proxy SwitchyOmega. However, it does have support for proxy switching. This application has been around for over 10 years. Unlike in the case of other proxy switchers that are confined to the browser environment, if you have the Proxifier app installed on your computer, all web traffic from your device will be routed via proxies.
It will be like you are using VPN software. Proxifier gives you better control over your web requests and you can use the rule-based system to determine which proxy server to use. Proxifier is cross-platform and is available for windows and macOS. Unlike most other options on the list, the Proxifier software is a paid software but there is support for a free trial.
---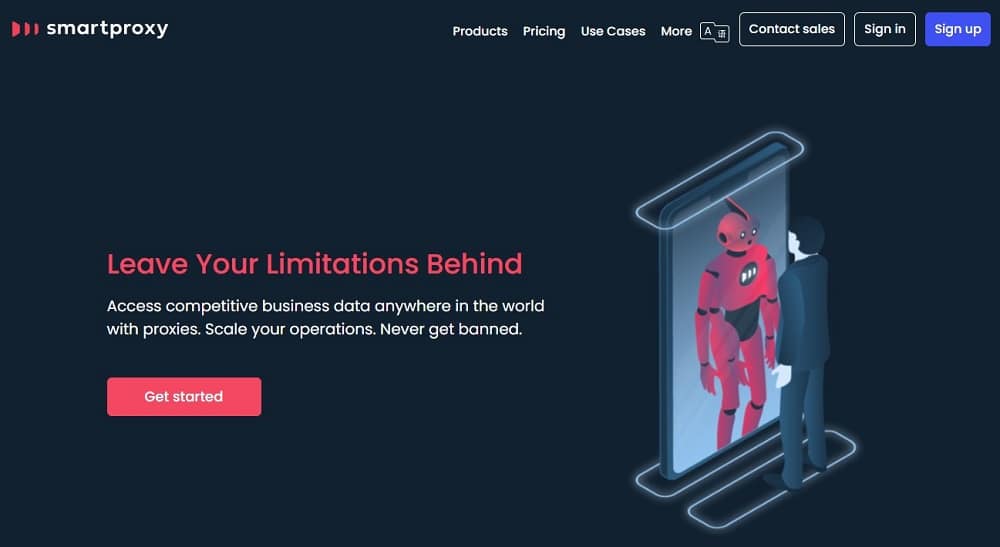 The Smartproxy service is one of the premium proxy providers in the market. If you have an active subscription with them, you can use their Chrome browser extension. Their Chrome extension is a proxy switcher. With it, you do not need to configure proxies from the default setting area. You can get that done in the browser and the extension also has some advanced features you will like.
Some of the things you can do with the extension include the ability to change location. When you choose a different location, not only will your location be changed, your IP address will be changed too. You can also choose to use either sticky proxies or rotating proxies. There is also a button to change IP immediately. Again, this proxy switcher is only open to Smartproxy users and is arguably one of the best.
---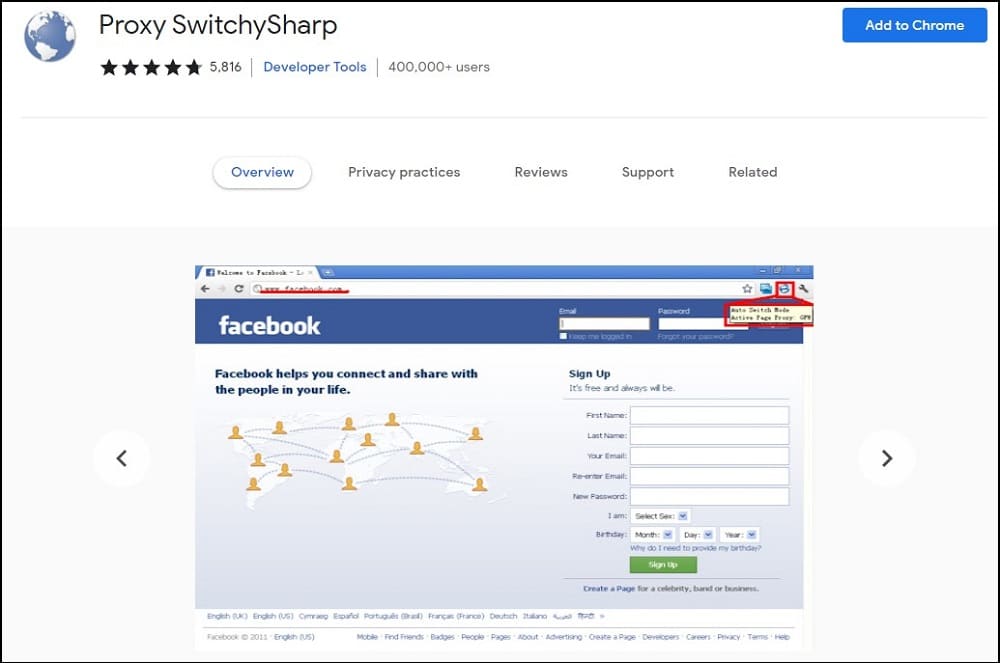 Proxy SwitchySharp is another proxy switcher for Chrome. If you take a look at the page, you will see that is not under active development. However, it still remains one of the best in the market right now. While Proxy SwitchyOmega shines in terms of the number of downloads, this proxy switcher beats it when it comes to rating and the number of users that give it a thumb up.
There are over 5K ratings on this most of which are all 5 stars. This proxy switcher does not use the default setting. Instead, it uses the Chrome Proxy API. You can configure it to switch proxies based on URL  and this will be done automatically, saving you time and helping you avoid mistakes. However, you will have to use the automatic rules. You can simply switch between your proxies with just 2 clicks.
---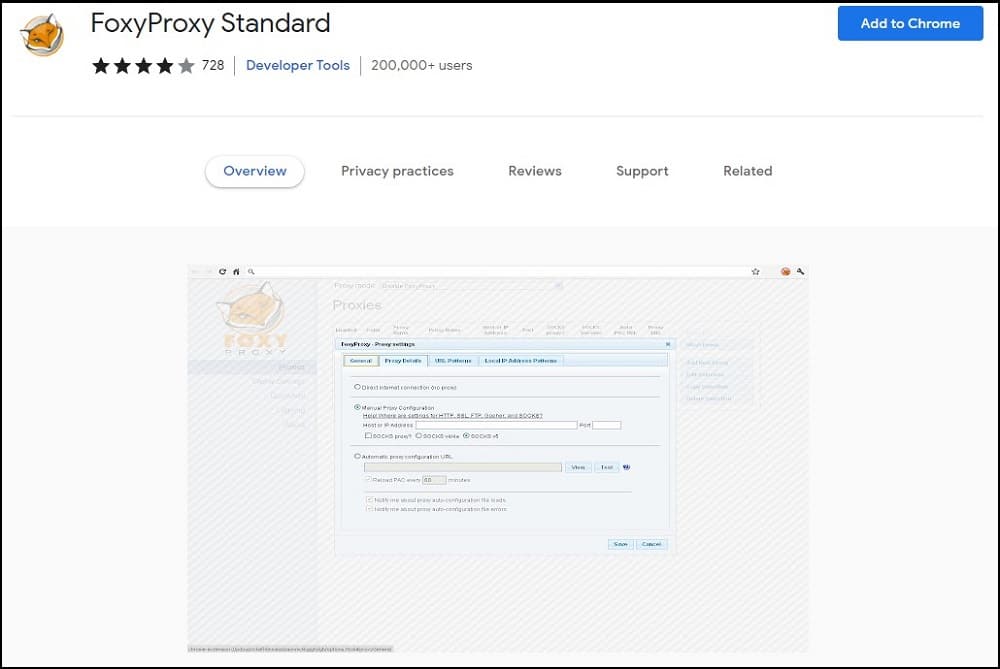 FoxyProxy Standard is a proxy switcher provided by FoxyProxy. FoxyProxy is a proxy provider that offers proxies at affordable pricing. However, you are not forced to make use of their proxies and you are not even provided one in the first place. As with the others described above, you will have to add proxies yourself.
FoxyProxy Standard is available as a Chrome browser extension and as a Firefox add-on. If you are looking for a solution to help you switch proxies quickly, then FoxyProxy is the choice for you. They even have the advantage of selling proxies which is a plus. As with the others, the process of switching proxies is the same and quite easy. FoxyProxy Standard is also free to use.
---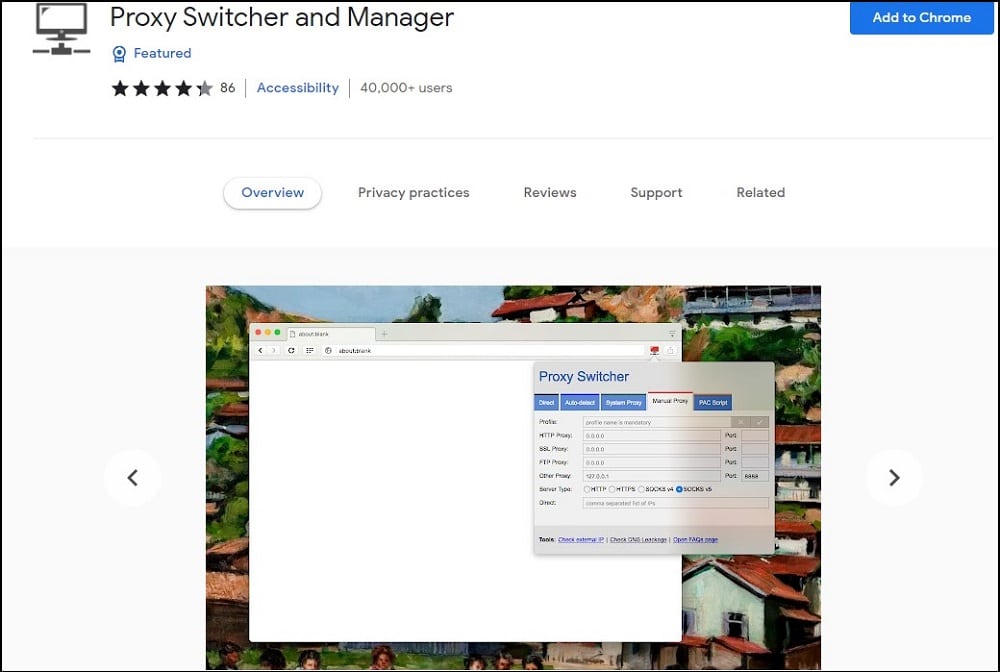 From the name of this proxy switcher, you will think it is kinda different from the others right? Well, that is not the case. Most proxy switchers are actually proxy managers anyways. This proxy switcher is one of the best in the market and also comes with no price tag free of charge. It is available as a Chrome browser extension. This tool allows you to turn OFF and ON the use of proxies.
You can rules based on URL to determine the proxy to use from your proxy list. The proxy switcher also allows you to manually choose the proxy to use. Adding proxies is usually easy. One feature you will come to like about the Proxy Switcher and Manager app is that it does have support for providing you with free proxies. It also does have support for PAC script. You can also choose to use your default proxy configuration with this proxy switcher.
---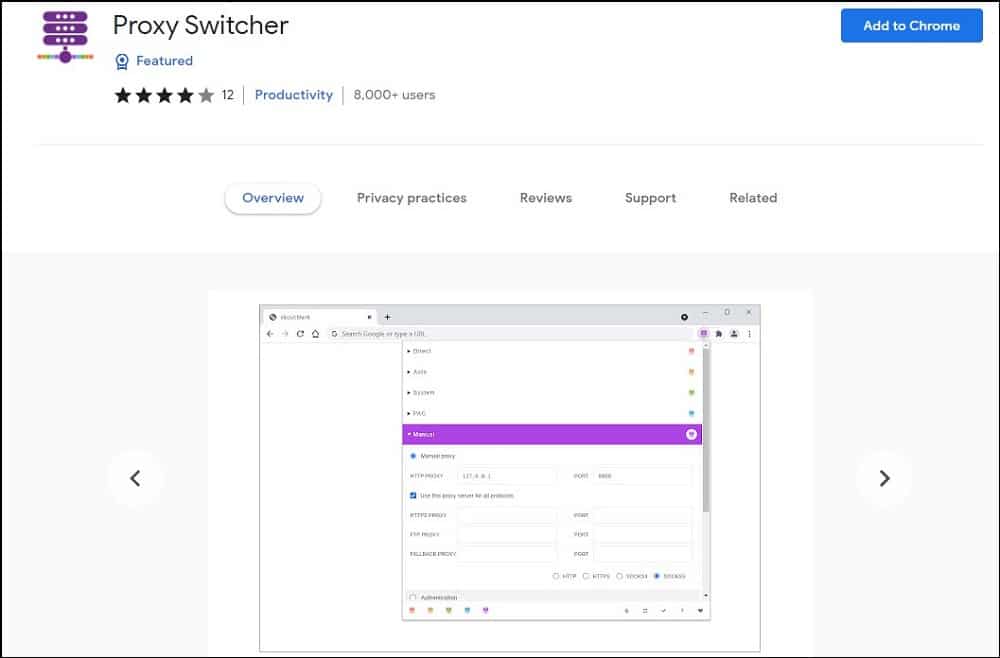 The team behind this tool didn't put in much in the branding as they simply give it the name of what it does. However, this does not in any way make it inferior. Even though it is less popular compared to most of the other proxy switchers discussed in the article, it is one of the top proxy switchers you can use for switching between your numerous proxies without wasting time.
It might interest you to know that Proxy Switcher has even got support for fallback proxy. This is basically the proxy you will end up using if a particular proxy stop working. This is one feature most of the other proxy switchers discussed do not have. Just like most, it is also free and easy to use.
---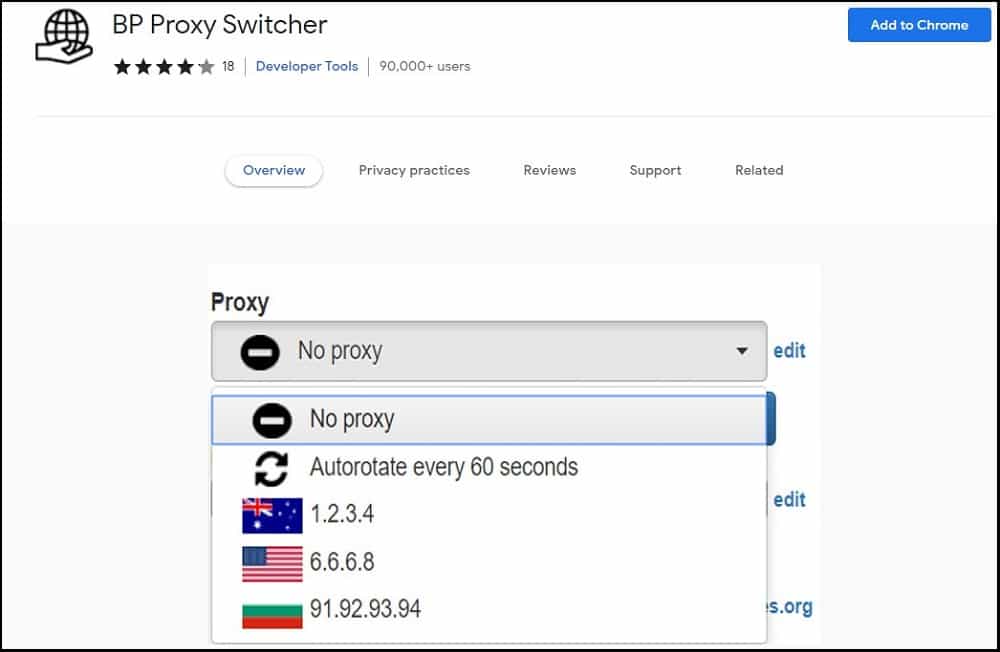 BP Proxy Switcher can help you switch between your numerous proxies. For this proxy switcher, you. Do not even have to enter your proxies manually into it. All you have to do is download your proxy list in the TXT file from your proxy provider and point the BP Proxy Switcher to the TXT file and it will automatically pick from the list of proxies there. It also does have support for proxy rotation.
The rotation is based on time and you can set the interval for proxy change. Each of the proxies in the TXT file will be exported into the tool and you can even see a flag attached to all of the proxies that signifies the geolocation of the IP address. When a proxy is switched, this tool deletes the cache in your browser. It also has support for auto-reloading current tabs when switching the proxy.
---
SmartProxy is another proxy switcher you can use for managing and configuring proxies. It is important you know that this proxy switcher is different from the popular proxy provider known as Smartproxy. With this service, you d not have to go through the tedious method of configuring proxies every now and then. All you have to do is set it one and it will work for you.
The tool is actually smart and operates based on a set of rules configured by you. You can configure it to work with certain proxies for certain websites. You can also set it to rotate IP addresses, or not to even use proxies on some whitelisted websites. It is important you know that SmartProxy will not provide you with proxies — you will have to do that yourself.
---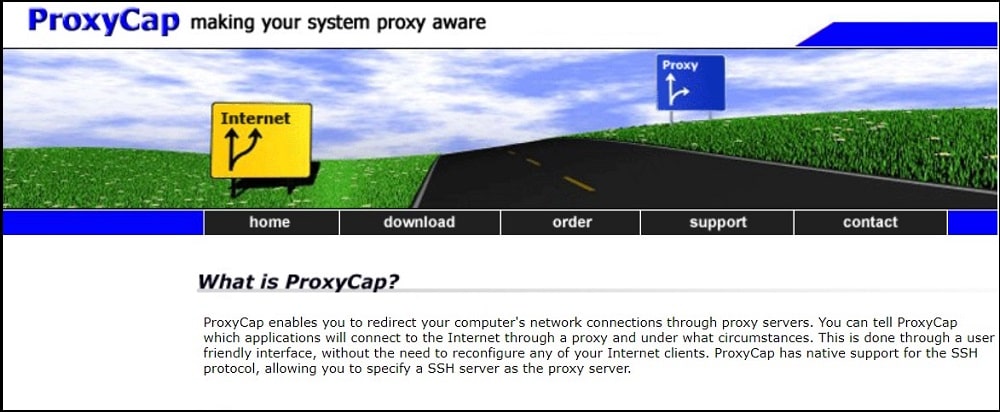 Last on our list is the ProxyCap app. This app is more than just a proxy switcher, it is a proxy client that forces all of your web traffic via proxies. However, it does have support for changing proxies which is the reason it is on this. Unlike most of the proxy changers on the list, it is not a browser-only tool — it works with all applications and can be installed on both Windows and macOS.
One feature you will come to like is its rule-based system which makes it possible for you to set URL rules on when to use which proxy server. The routing rules are flexible with support for proxy chain, proxy-side DNS support, and a built-in proxy checker. Some of the other features you will like include its support for SSH tunneling and does have a central management system.
---
FAQs
Q. What is a Proxy Switcher?
Proxy switchers are applications that have been developed to make switching from one proxy server to another easy. Traditionally, switching from one proxy server to another is not an easy task. For most operating systems, you will need to go to the proxy configuration area and you can only add one proxy at a time.
With the help of proxy switchers, you can have a list of proxies and then use the most appropriate for your tasks. Many of the proxy switchers in the market are available as browser extensions but a few of them are proxy clients that can force proxy usage across all of your applications.
Q. Do Proxy Switchers Come with Proxies?
Most of the proxy switchers in the market are free and do not come with proxies. For you to make use of a proxy switcher, you need to add proxies yourself. And no, this is not because the proxy switcher is free. Even the likes of Proxifier and ProxyCap which come with a price tag d not offer proxies too.
The only proxy switcher with proxies is the smartproxy.com extension and you can only use it if you have a subscription with Smartproxy. While you can use any proxies including free proxies, we recommend you make use of high-quality proxies that are undetectable to your target website.
---
Conclusion
Looking at the above, you can see that there are a good number of options available to you when it comes to proxy switchers to use. You can use any of the proxy switchers described above and they will work just fine for you. There is not much difference between them if you the out Proxifier, ProxyCap, and the Smartproxy extension which are the proxy switchers that require you to pay in other to use them.