Japanese models are some of the most sought-after creatives in the world. We have highlighted some of the most talented Japanese models on the runway, cover magazines, and TV commercials.
Japan has some of the most stunning models. Most of them are actresses, entertainment stars, social media influencers, TV presenters, and much more. Modeling requires passion, courage, and commitment.
You also need to take the extra step and do things that you never expected you would ever do. Designers are always in search of models, therefore, numerous opportunities are in the industry.
We have highlighted some of the best Japanese Instagram models of all time. Most of them started their modeling career while young and over the years have risen the ranks. They have been showcased in popular films, magazines, and other high-profile commercials.
---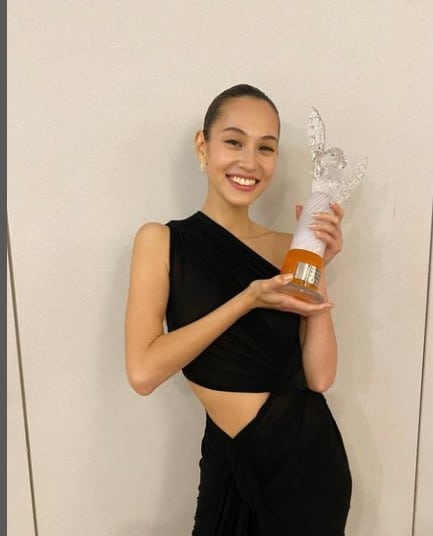 Kiko Mizuhara, 32 years old,  is one of the most popular Japanese Instagram models. She is a model, social media influencer, singer, designer, actress, and entertainer. She has a large following due to her great performances that leave people mesmerized. Indeed, she is such a beauty!
She began modeling in 2003 and has risen the ranks since then. During that period she got signed up for a Magazine contract that ran for 3 years. Additionally, she has appeared in various fashion magazines such as Vivi, Elle Japan, Numero, Nylon Japan, Vogue Girl Japan, etc.
On her Instagram page, she shares photos of her day-to-day activities, events, designer clothes, epic images, and much more. She loves aqua nature as you will notice when you access her page. Her jaw breaking pictures and poses will leave you smiling and yearning for more.
---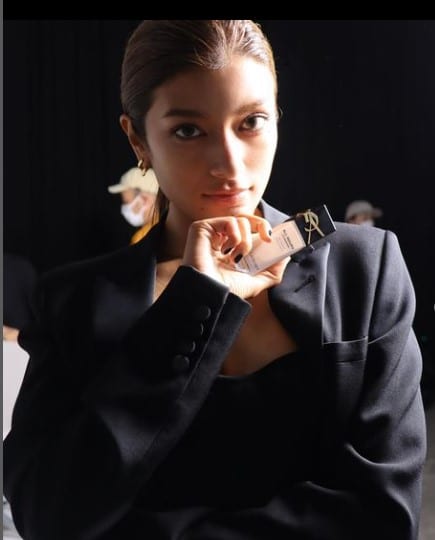 Rola is one of the most outstanding Japanese Instagram models. Her pretty face has given her a chance to be part of various Japanese commercials and advertisements. She advertises for healthy drinks, designer clothes, TV shows, and much more. Not only is she a high-profile model but also an actress and opera singer. That is a beauty to look out for!
Just like most sensational models, she started her career while 16 years old. She has also published books on fashion and cooking. Additionally, she has a non-profit educational foundation and always tries to boost her entertainment career.
Her beauty and distinct fashion sense plays a part in the numerous modeling opportunities she gets. Through her Instagram page, you will get inspiration on hair, beauty, and fashion. At the moment she is single and not dating anyone.
---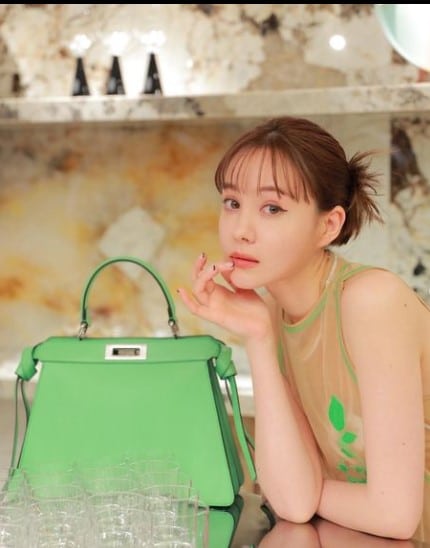 Reina is another outstanding Japanese Instagram model. During her younger years, she lived in different parts of the world due to her dad's occupation. Luckily, she was scouted for modeling while in her second year of high school.
She started as a model to JJ and Vivi and is currently exclusive to With. Not only is she a model, but also an actress and singer. She is currently 31 years and still striving to build her career. Her other hobbies include traveling, dancing, photoshoot, and painting.
She posts stunning images on Instagram showcasing designer clothes, her lifestyle, brands, and even events. Her beauty and sense of fashion will leave you dumb folded.
---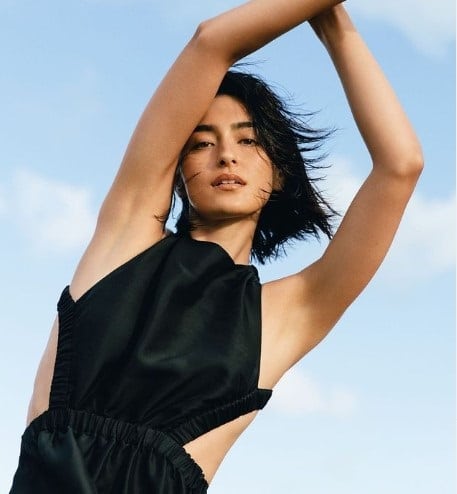 Jun Hasegawa, 36 years old,  is an outstanding Japanese model that was exclusive in the fashion magazine Vivi in 2005. She appeared in the magazine for 8 years and also in the Glamorous magazine. Her natural poses have made her an exceptional public figure in Japan. In addition to modeling, she also enjoys painting and creating graphics.
She has also been featured in Vogue magazine in various instances. Her Instagram page has images of her, her family, her lifestyle, brand promotions, events, and her day-to-day life.
She is outgoing, and you can't miss to note how she blends well with the surrounding. Her artistic nature makes her unique from other models.
---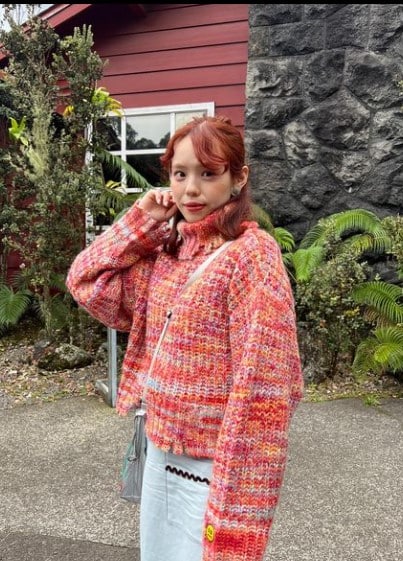 Seto Ayumi is the queen of aesthetics. She is one of the most famous Japanese Instagram models and stars. She often shares stylish aesthetic posts that are unique. Indeed, her modeling and design work will leave you mesmerized.
She is a 28-year-old who started posting her beautiful work in 2012. She has appeared in fashion magazines such as Zipper and was part of the new fashion style "Kidz Roc"k. Her sense of style has inspired many females.
Apart from modeling, she has also released a fashion book and clothing brand, "Aymmy in the batty girls". Her clothing line showcases her colourful and edgy style. Her colourful Instagram page speaks for itself. Not only that, but her fashion sense and beauty are out of this world.
---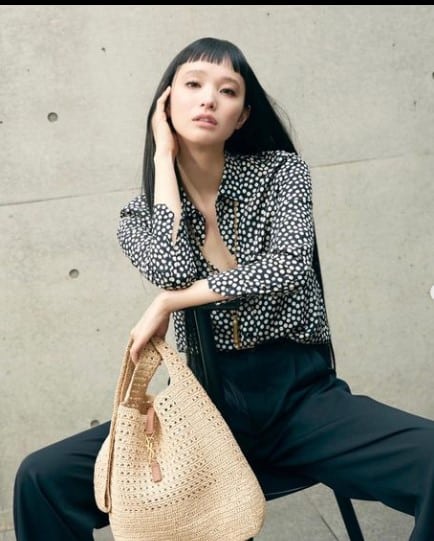 Yuka Mannami is currently 33 years. She had started her career as a nurse but was later scouted for modeling when 23 years old. This opened her modeling career and opened doors to advertisements.
She walked in The Fendi show and has appeared in magazines such as Teen Vogue, Vogue Italia, and American Vogue. She started her modeling in 2015 by shooting the Uniqlo campaign.
Her modeling journey has been a great opportunity to work with designers and experience the creative process. Her Instagram page is filled with pictures of her wearing designer clothes and other admirable clothing. She is a natural beauty and has mastered the art of making beautiful natural poses. You would definitely want to see her during the shoots. She is such a beauty.
---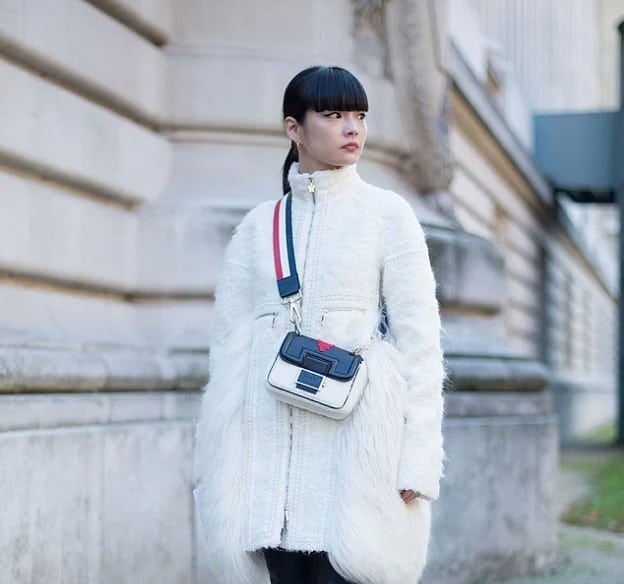 Kozue Akimoto is a 35-year-old fashion model who has taken part in various magazines, advertisements, and commercials. Her signature winged eyeliner and blunt-cut bangs make her unique from the rest. She easily takes any style and makes it her own.
She has been a cover model for Vogue Taiwan, Bazaar China, and Grazia. In as much as she is an editorial model, she has taken part in runways such as Japan's fashion week. Before becoming a model, she was an actress in various Japanese TV dramas. She also knows how to Dj.
Her natural hair has been part of the reason she gained popularity. Her hair is that long, silky, and commercial-worthy. She wears minimal makeup which has made her name gain such fame. She prefers black and darker shades of color when posing for commercial photos. She is married to Shota Matsuda.
---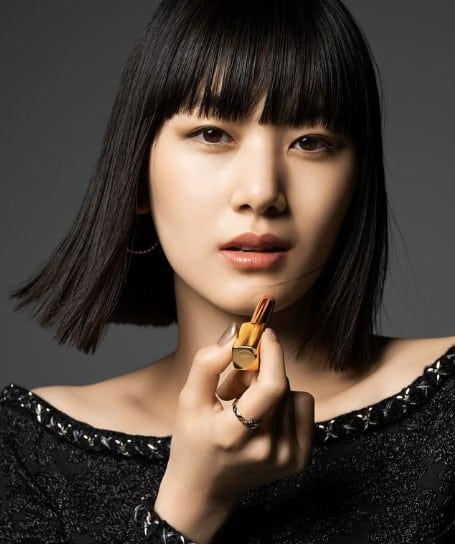 Kiko Arai is a 32-year-old Japanese Instagram model that you should check out. She started her modeling career in 2013 by taking part in modeling runaways. In 2019, she was even chosen as the model of the "Amazon Fashion Week". She loves taking part in runaway shows that make her feel alive and provide new experiences.
When young she wasn't that outgoing but always got a sense of confidence when facing the camera with makeup on. Kiko has worked with brands such as Calvin Klein and Panda. Her Instagram page features epic images of her lifestyle, brand promotion, outdoor activities, designer clothes, and other fashionistic images. You will love her sense of style.
---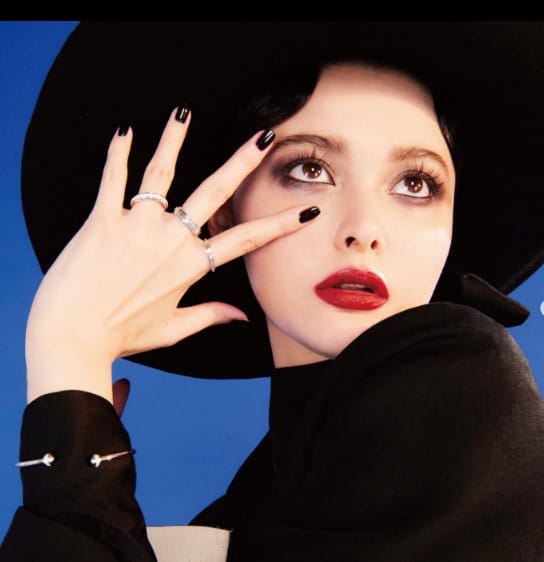 Tina Tamashiro is a 25-year-old actress and model who has taken part in various shows. Her modeling career started when she was scouted by a certain agency when with some friends.
Since a tender age, she had always wanted to be a model idol. Therefore, her dream was slowly coming true.
She has also appeared in various fashion magazines that helped her gain popularity in the fashion industry. Her Instagram page showcases her wearing some of the most epic pictures of her wearing designer clothes, lifestyle, brand promotions, beautiful face portraits, and other outdoor activities.
---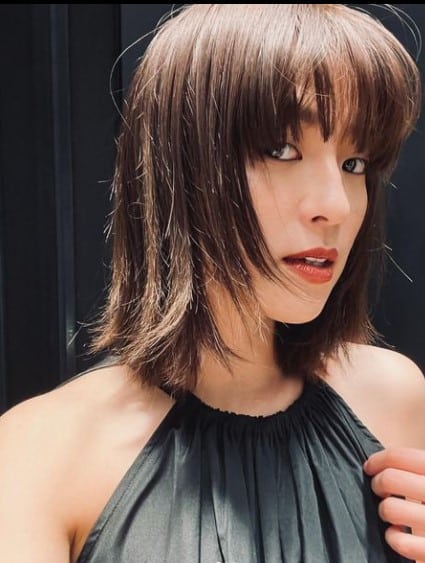 Anne Nakamura had never anticipated to be a model. However, during their Sophomore year in college, she took part in a model audition known as "Grand Prix" which she won. However, during her college years is when she joined the entertainment industry.
She has worked as a model in fashion magazines and appeared in some popular TV shows. In 2005, she was awarded the 28th Japan Megane Best Dresser Award. This huge milestone made her grow in her career. She worked as a super GT image girl and image model for Keirin.
Her Instagram page has some really beautiful pictures of her, fashion events, brand promotions,  and other amazing outdoor pictures. Her beauty and figure are one to look out for!
---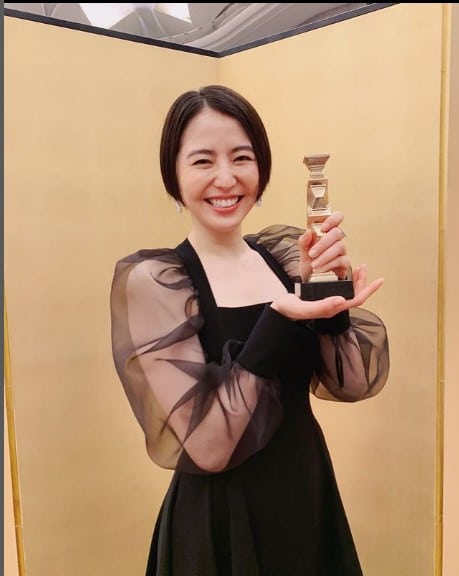 Masami Nagasawa is a well-known actress and model. She is currently 35 years old and has made various achievements along the way. She started as an actress and grew to being a model.
Furthermore, she has acted in various award-winning films that have made her rise to the ranks. She started acting during her teen years which has played an impact on her successful journey as a public figure.
Not only is she an actress and model, but also hosts a radio show where she introduces herself as Gasawa. She has also appeared in reputable magazines and TV shows over time. Her beautiful film appearance opened doors to great opportunities for her in the public, creative sphere. Her Instagram account showcases her film covers, lifestyle, awards, and much more.
---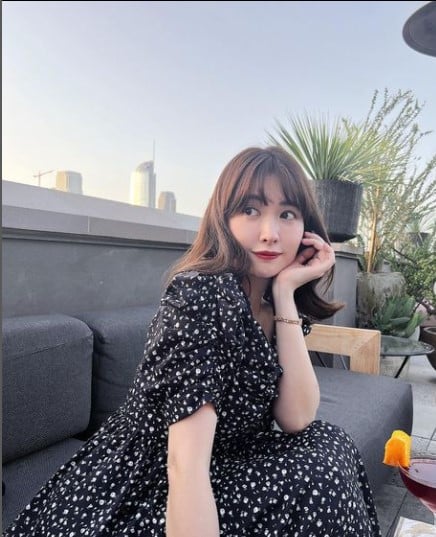 Haruna Kajuma is an actress, model, and former singer. She is currently 34 years and her career seems to be skyrocketing. She has been in various films and TV shows. Apart from her main career roles, she also loves shopping with her favorite magazines being fashion magazines and BLT.
Her Instagram page showcases her beautiful poses, brand product promotions, lifestyle, and day to day activities. She is such a beauty, and you wouldn't miss noticing her in a crowd. Her dating life isn't well disclosed at the moment.
---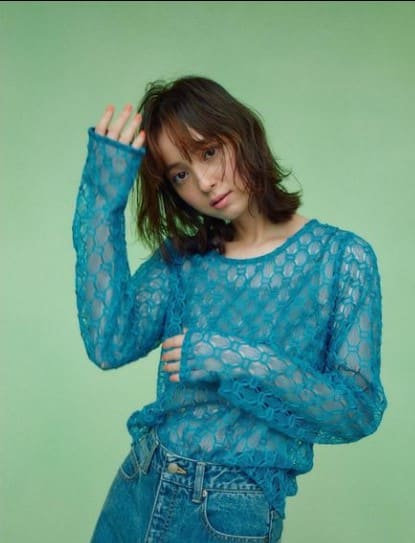 Nozomi Sasaki is a Japanese glamour model who is a former professional fashion model. She is currently 35 years old and has grown her modeling career ever since. She is married to Ken Watabe since 2017.
Furthermore, she has made appearances in various TV shows, magazines, and ads related to fashion or cosmetics. Not only is she a renowned model but also a musician. She started her modeling career when she was just 14 years in which she has appeared in various cosmetic advertisements.
She has appeared in various magazines such as Pinky, Nono, Oggi, and With. Her Instagram page also features some of her greatest works of art. Her mesmerizing beauty and poses in the pics are amazing. She also promotes different brands and designer clothes.
She is a natural beauty, and you will notice how she has perfected her modeling role through her pictures. You should check her out! Her pictures speak of her creativity.
---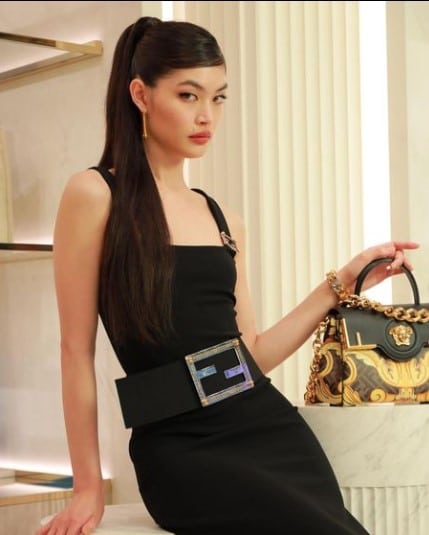 Rina Fukushi is one of the most renowned models in the world. Her poses and Instagram pictures will make you see her artistic nature differently. She is currently 24 years and building her career as a model.
She is such a beauty, and you will love her sense of style. She is one of the most popular Hafu models in Japan who has been featured on Vogue Japan and walked in Paris Fashion Week and other great events.
Rina is quite a fashionista, and you would notice with her stunning pictures. Her classy nature leaves many surprised by her personality.
---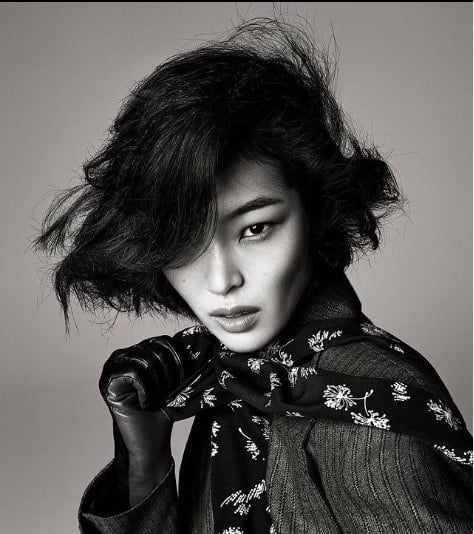 Chirahuo Kunugi is another sensational Japanese Instagram model. On her Instagram page, she has some of the most mesmerizing pictures that will leave you dumbfounded. She began her modeling career back in 2011 and has since grown.
She has worked for power brands like Hermes, Akris, and Kenzo. Walking in Tokyo Fashion Week has always been a dealbreaker for her. She loves wearing black, white, or navy but has started mixing up colors to suit her taste.
She has made great strides and is currently under the management of big agencies like New York Model Management, Women Management Paris, Women Milan, and Storm Model Management.
---
Engage With The Most Popular Japanese Instagram Models
Japan has some of the greatest opportunities for models. These 15 models have been in the industry for years and continue to rise the ranks.
Being a model requires a lot of dedication, commitment, and passion from an individual. These Japanese Instagram models have proved to be some of the best. Appearing in TV commercials, TV shows, films, and even cover magazines shows how one has some great potential. You should definitely check them out and get inspired.