Do you feel uncomfortable or lost on the Twitch platform? Take a break and try other similar platforms for a more fulfilling experience.
Undoubtedly, Twitch is one of the best video game streaming platforms globally. However, that doesn't mean that it enjoys a monopoly. On the contrary, Twitch is losing its glory to competitors due to the increase of user harassment and the use of uncouth language by some users.
Some users also feel that competition is too high on Twitch, especially for beginners. Are you one of them? Here are some of the reliable Twitch alternatives that you can use to stream your gameplay, share your experience with other gamers, and even discover new games.
---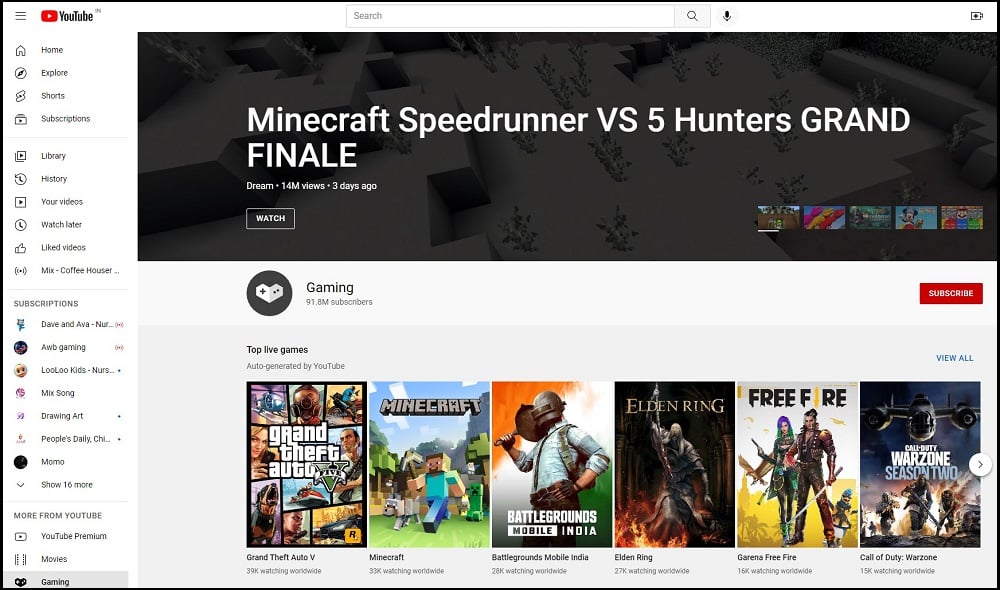 Here you not only stream your gameplay with other people but also make some money. YouTube is one of the most reliable and fast-growing online platforms for sharing videos with the rest of the world. The platform is well regulated and has many capabilities and features like Twitch.
You can also use Youtube to interact with your fans through the chat window as you grow your channel. Currently, there are over 40 million YouTube gaming channels, and the number is growing rapidly. The good thing about this platform is that it's monetizable and you can make good money from views.
---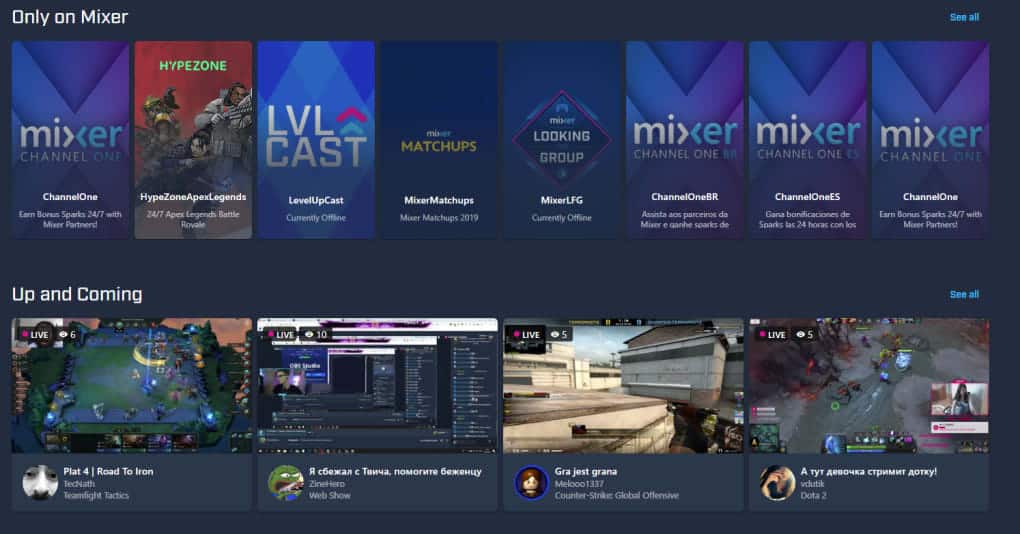 Another amazing alternative for Twitch that doubles as its competitor is Mixer, formerly known as Beam. This platform from Microsoft uses the 'Faster than Light' streaming protocol, and it's faster than Twitch and its other alternatives. The Mixer is good for anyone looking for a platform where you can enjoy live streams and chats. Most of the top streamers that used Twitch before are moving to Mixer.
Therefore, you can rest assured that you will get videos from the best gamers on this platform. For instance, one of the top streamers called 'Ninja' has already moved to the Mixer platform, and more top gamers are joining every day.
---
It's good to try new game streaming platforms because some of them come with more sophisticated and better technology. That's why you also need to try Facebook Gaming if you have been using Twitch or if you're a new gamer. This platform grew tremendously in 2021, and it is doing very well in 2022.
One of the superior features that users of Facebook Gaming enjoy includes the invite option. You can use it to request all your Facebook friends to like your channel. This platform is the new thing in the game streaming industry and a severe competitor to Twitch. Facebook Gaming deducts a commission of 3% from your earnings, unlike Twitch, which takes 50%.
---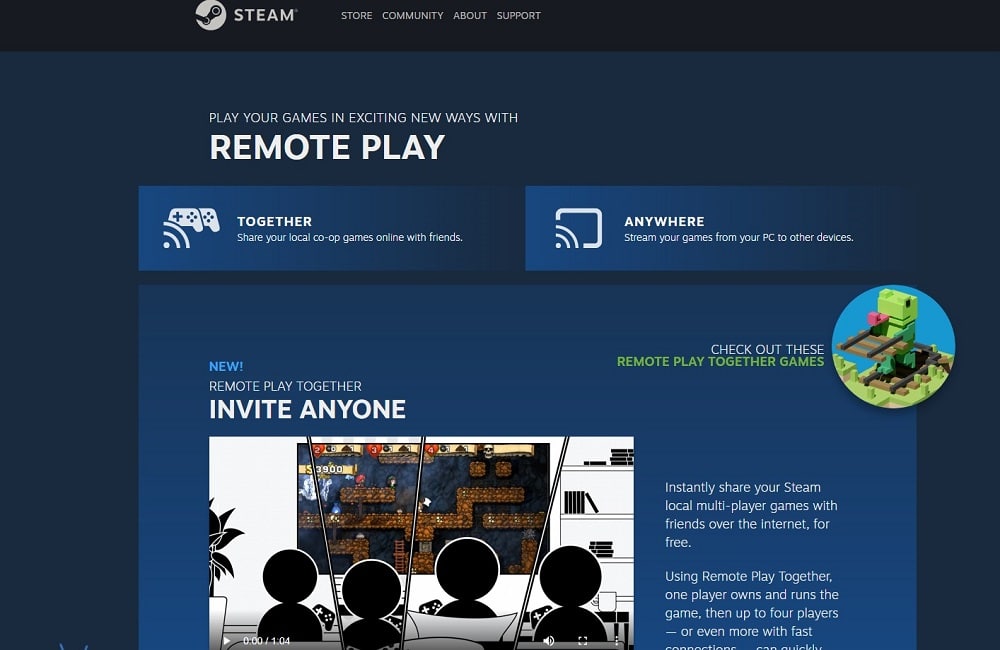 Most people know steam as the leading online platform for buying and playing video games. However, you can also stream your gameplay on the Steam platform by broadcasting. The good thing about Steam broadcasting is that you can set it in a manner that friends can join directly or let them request access before they join.
That way, you have full control of the people that you want to share with them your gaming experience. Please note that Steam isn't as big as Twitch and Facebook Gaming but it's a good platform for sharing your gameplay with friends. Twitch doesn't offer monetary benefits, thus not good for gamers looking for a platform where they can earn some revenue.
---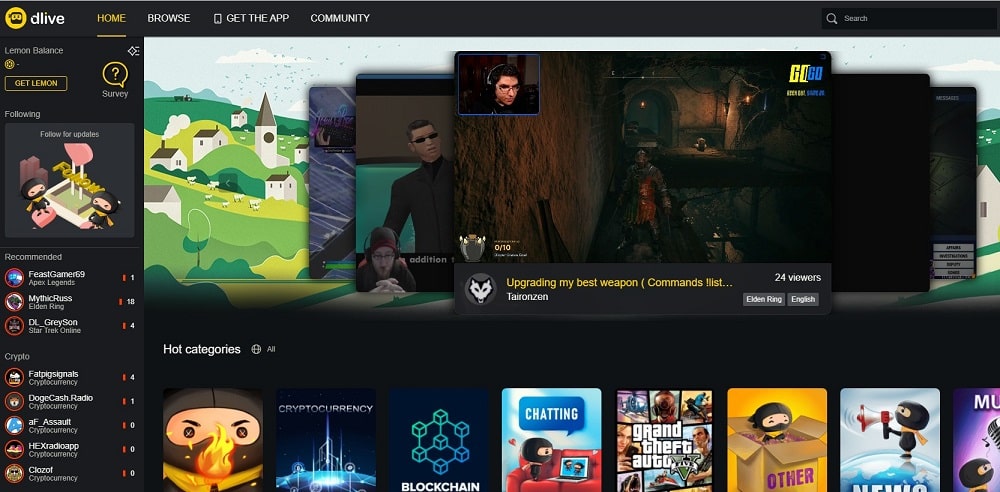 Are you a blockchain and crypto enthusiast and you would like a blockchain-based game streaming platform? Then you should try DLive as an alternative for Twitch. Here you not only share your gameplay with other gamers and friends but also make some money.
Each Lino point, DLine currency, which you make, is equivalent to $0.012. Therefore, the more Lino points that you make the more dollars you earn. If you want to make more money with DLive, I recommend that you apply to become an affiliate with them and a verified partner. That way, you can make money by offering paid subscriptions alongside donations and sponsorships.
---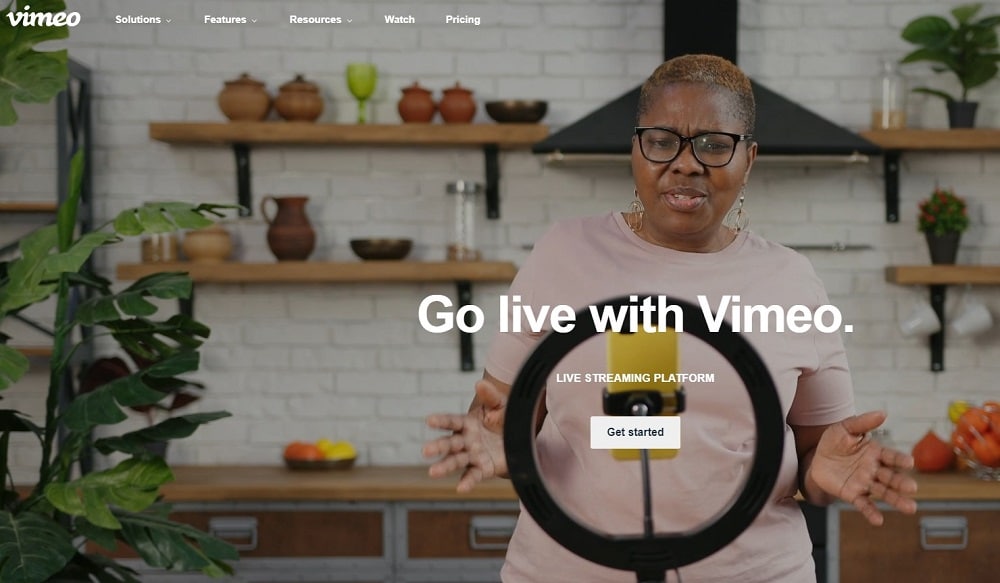 You can use this platform as an alternative for Twitch and share your gameplay with your friends. However, you should note that Vimeo is not exclusively for gaming. The platform is similar to YouTube in various aspects but with streaming-focused channels.
The good thing about Vimeo is that you can start with a free account and upgrade later. Users of the free account can share content not exceeding 500MB every week. You can also sell your videos, earn sponsorships and even offer subscriptions services on Vimeo to make some money.
---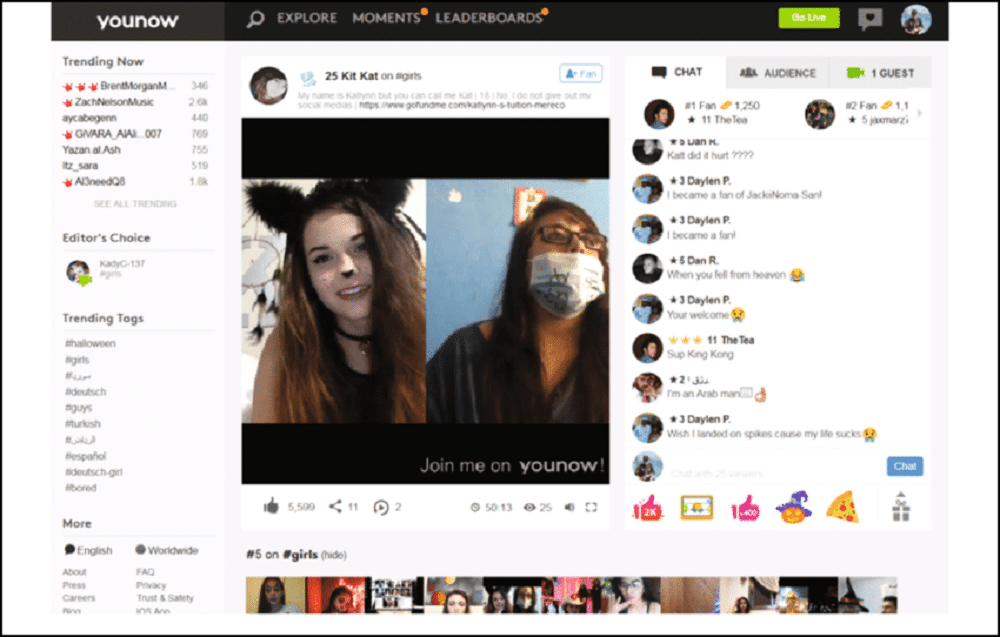 Now this one is for those looking for a Twitch alternative that offers a free-to-use live game streaming service.  YouNow is a broadcasting platform that supports gamers and other broadcasters that would want to make some money.
Unlike on the Twitch platform where gamers make money based on views, YouNow focuses on making money via the community. The more followers you have, the more money you earn.
YouNow uses its currency called bars for monetization. Broadcasters are paid after they earn at least $75. Before you join YouNow, you should understand that the platform has strict content restrictions to protect its users. Strictly, no posting of adult or abusive content, else you will lose your account.
---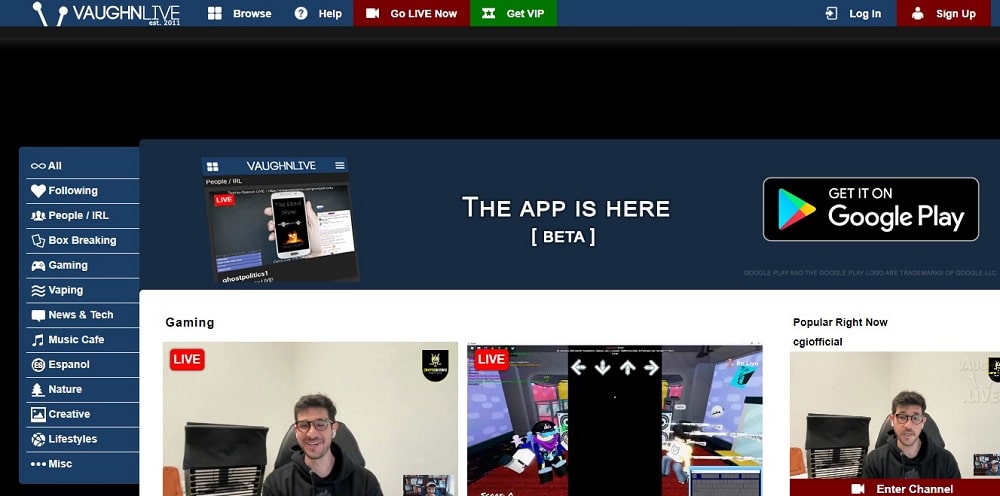 This platform was behind iNSTAGIB TV, a games streaming platform that was founded in 2011 and closed in 2021. However, the founders have revived Vaughn Live, and users of iNSTAGIB TV can now use it.
This platform is good for streaming all types of content via the web or your mobile phone. You just need to log into your account and click or tap the "Go Live Now" button. No external streaming platform is required.
Vaughn Live offers its viewers VIP plans to access superior features such as priority viewing and ad-free content. It's easy for viewers and streamers to interact via the platform's Live Chat option.
---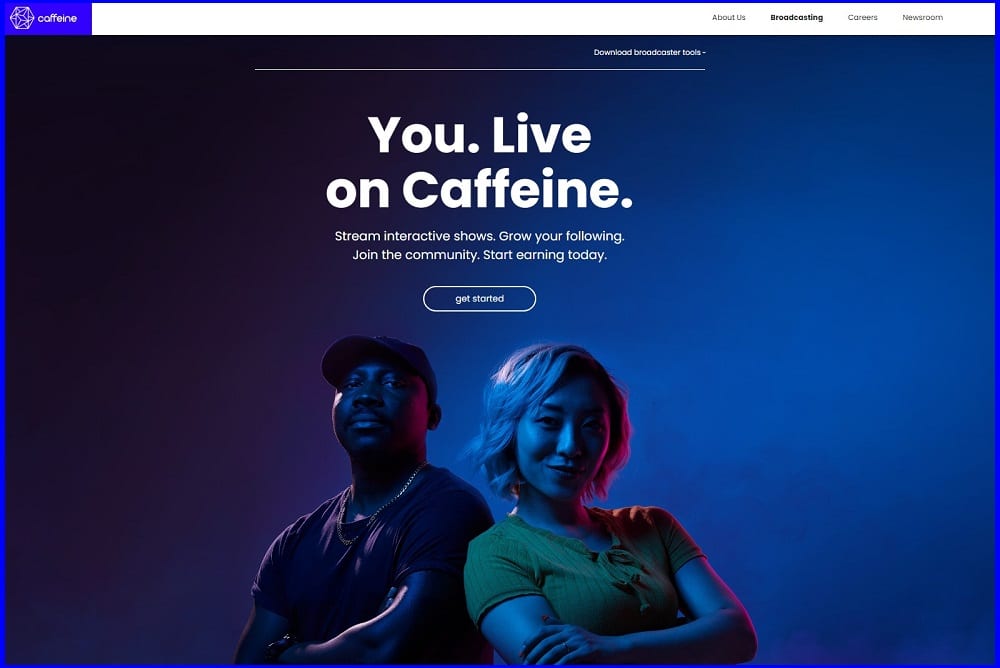 You should also try this platform if you are a serious gamer and see the good things that it offers. Caffeine.tv is a new game streaming platform that offers efficient communication between streamers and their fans. The good thing about this platform is that it enables users to host their own broadcast.
Caffein.tv operates differently from other streaming platforms when it comes to monetization options. It doesn't offer subscription packages, partnerships, and built-in affiliate marketing. You have to request your viewers to buy digital products from you.
---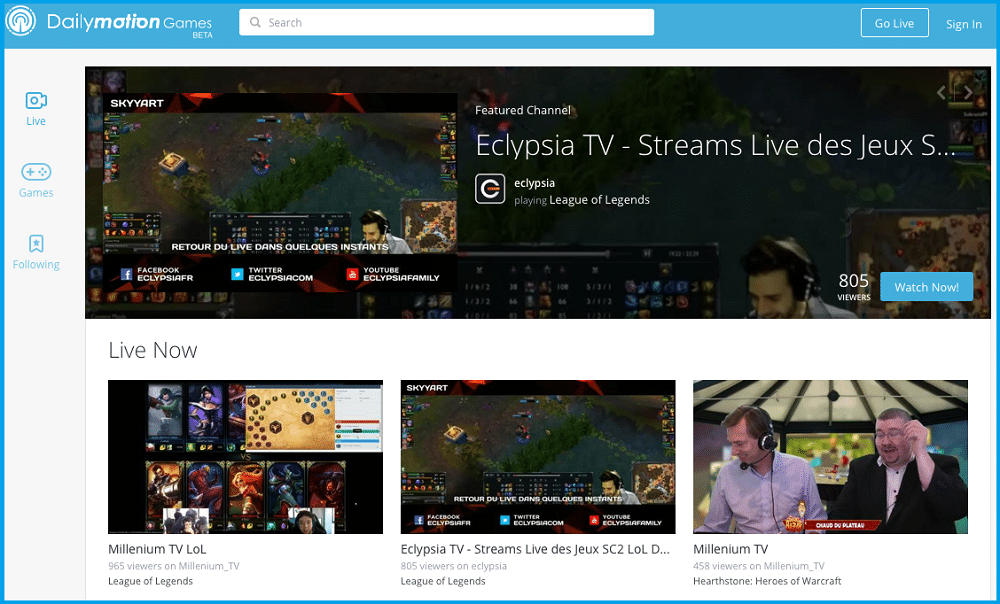 The last one on the list is DailyMotion, a platform similar to Vimeo. Although DailyMotion distributes all types of video content from all parts of the world, you can use it to stream your gameplay. You just need to become a partner with them to monetize your videos and make some from advertising partnerships.
Unlike Twitch, DailyMotion allows gamers to broadcast their streams on other platforms. That way, they can grow their exposure and fan base so that they can make more money. Users of DailyMotion make money through sponsorship and ads.
---
Conclusion
No doubt that Twitch is the leading game streaming platform in the market now and other platforms have a long way to go. However, there are other reliable platforms where you can stream your gameplay, build a fanbase and make some money.
Besides, some gamers are uncomfortable with high competition and harassment by some users on the Twitch platform. Maybe you should try Twitch's alternative platforms discussed above and see what they have to offer. Some could give you a better experience than what you would get on Twitch.