Are you a fan of basketball? Well, these amazing basketball anime will make your days better. Be assured that you will feel at home while watching any of these ten incredible basketball anime.
Anime is interesting, and you can never get tired of watching it. Have you ever played basketball, or do you love watching live basketball games? Well, this basketball anime will keep your psyche for the match at the top.
They all have different storylines, with the main agenda being "the love for basketball." You can't miss watching them. I assure you that you will feel great after.
---
1. Slam Dunk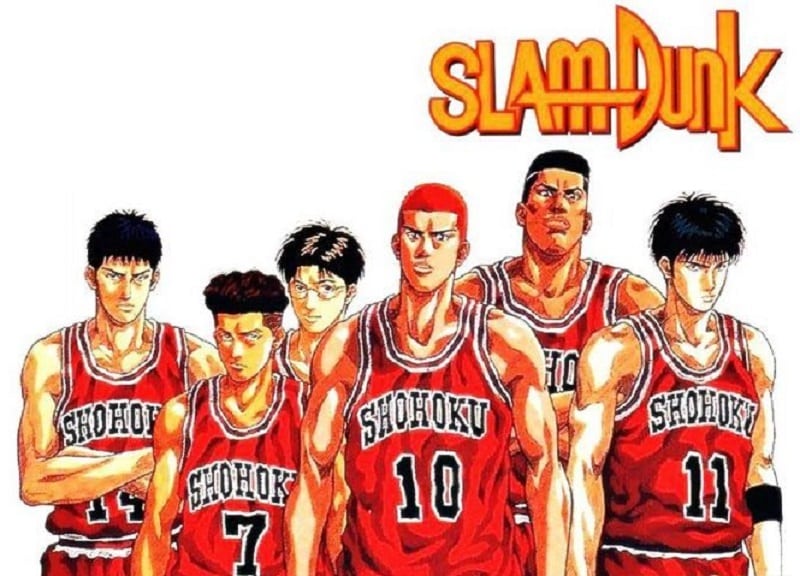 The main character of the anime is Sakuragi Hanamichi. He became rejected by fifty girls and decided to join the Shohoku High School basketball team. When he joins, he finds out that Haruko is obsessed with Rukawa Kaede.
Under the rigorous training of Captain Takanori Akagi and the confrontation with Rukawa Kaede, Sakuragi's hard training and potential are revealed. At the same time, he becomes conquered by the charm of basketball and becomes the leading player.
Therefore, five of them go to the national basketball game competition together. Will they defeat their rivals? Sit back, watch and enjoy the suspense!
---
2. Kuroko's Basketball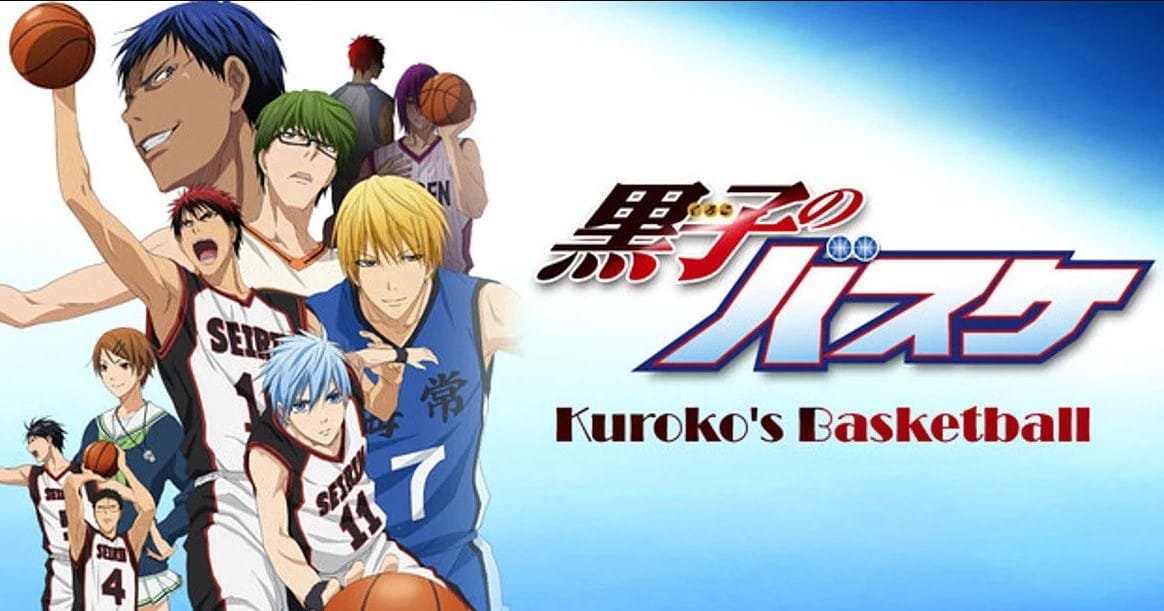 The anime is based on the Teiko Middle school basketball team. Subsequently, it has won in three perfect seasons through its 5 great players – the "generation of miracles."  They rose to the top by defeating their basketball rivals in various game competitions.
However, there is the legendary 6th player, called Taiga Kagami, who is back from America.  Kagami joins Seirin High school and meets Tetsuya Kuroka. Kagami feels sad to learn that Kuroka is not that perfect at basketball.
As time goes by, Kuroko makes a pact with Kagami to bring the Seirin high school basketball team to the top of Japan by taking out Kuroko's old teammates.
---
3. Dear Boys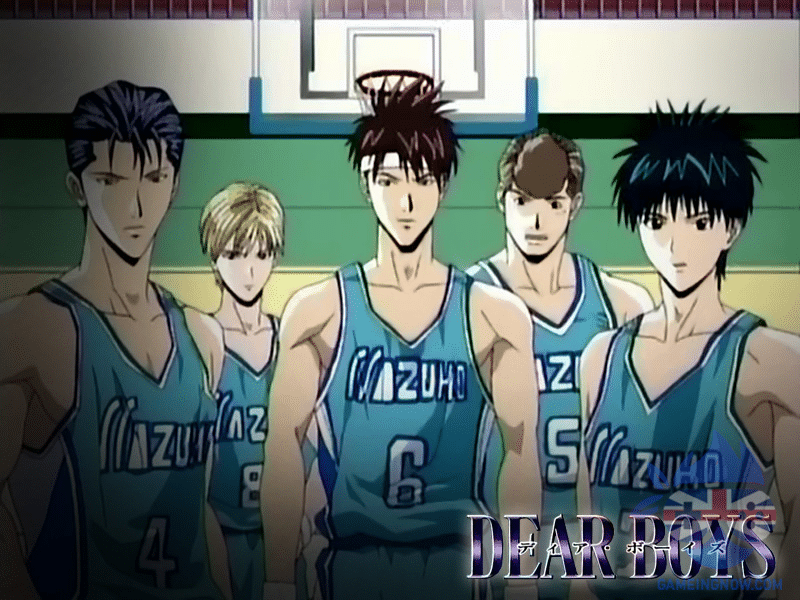 Are you looking for an ideal basketball anime to watch? Then opt to watch Dear Boys. It is an original Japanese manga. The dear boy's plot is based on the progress of the Mizuho high school basketball team.
They are eyeing the championship, with the main characters being Kazuiko Aikawa and Takumi Fujiwara. At the outset of the manga, the team is in trouble as they are not enough players to play the game. To make things worse, the coach has left after a conflict with Fujiwara.
Aikawa tries his best to give the other players a sense of purpose.  The team manages to get the girl's team coach to train them. Even though the coach is strict, she gets an attachment to them. Furthermore, dear boys, anime is focused on other rival teams too.
---
4. Ahiru No Sora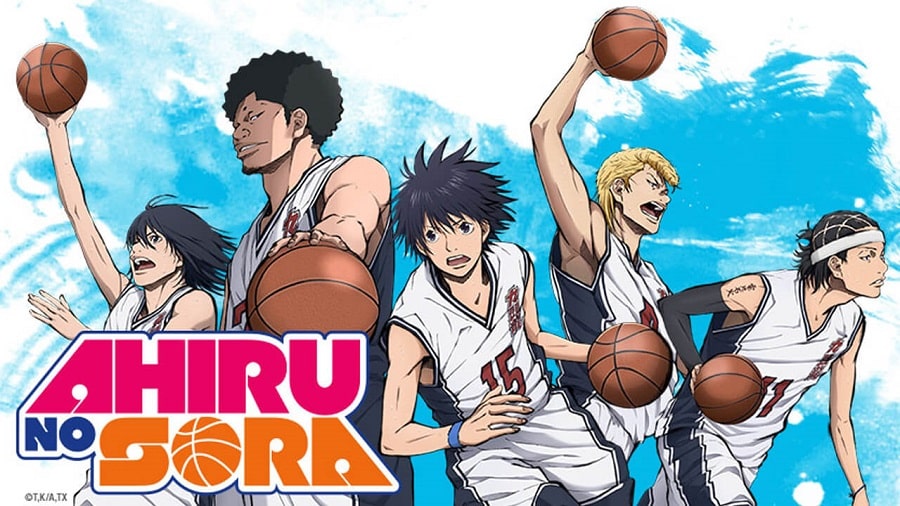 Sora Kurumatani is one of the main characters. One of his major obstacles is that he is short. However, even with the irony that basketball players need to be tall, he still loves the game. Sora's psyche and drive never let his shortness act as a hindrance. He keeps trying and persisting in ensuring he prospers in the game.
Additionally, Sora wishes to satisfy his mother's desires and enters the Kuzuryuu High school, basketball team. However, Sora discovers that the boys' basketball team is not motivated to play the game.
He then attempts to revive the basketball team. This is by challenging the other team members to play against him. Even with his physical obstacles, he still makes them love the game again.
---
5. Buzzer Beater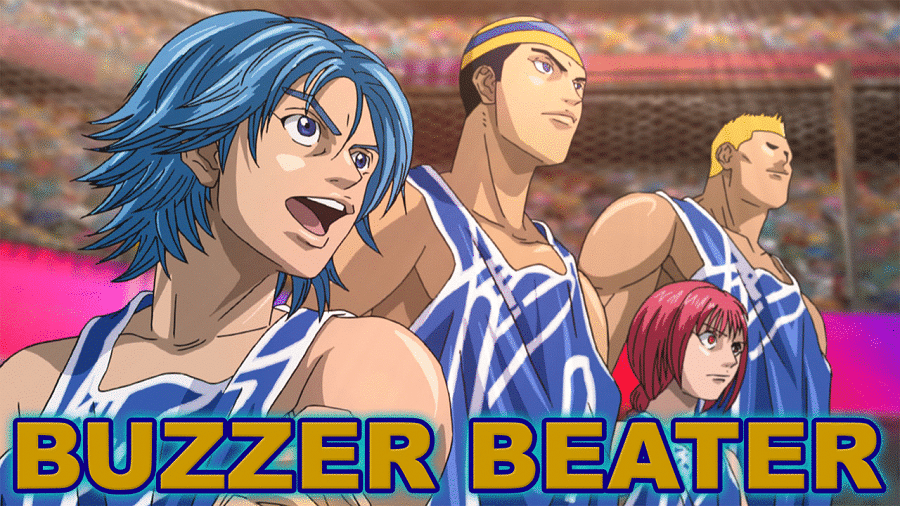 In the anime, the main character is Hideyoshi, a homeless boy who lives in NY – New York. At the moment, he is set to play for a professional basketball team that has a unique goal. There was a time in which basketball was human-dominated; however, in the anime, aliens have wholly dominated the basketball game.
Unfortunately, there are barely any human players that can play to get back the title. Hence, Hideyoshi tries to organize a human team to compete in the space league. The main motive is to bring back the basketball championship from the aliens to the humans.
---
6. I'll/CKBC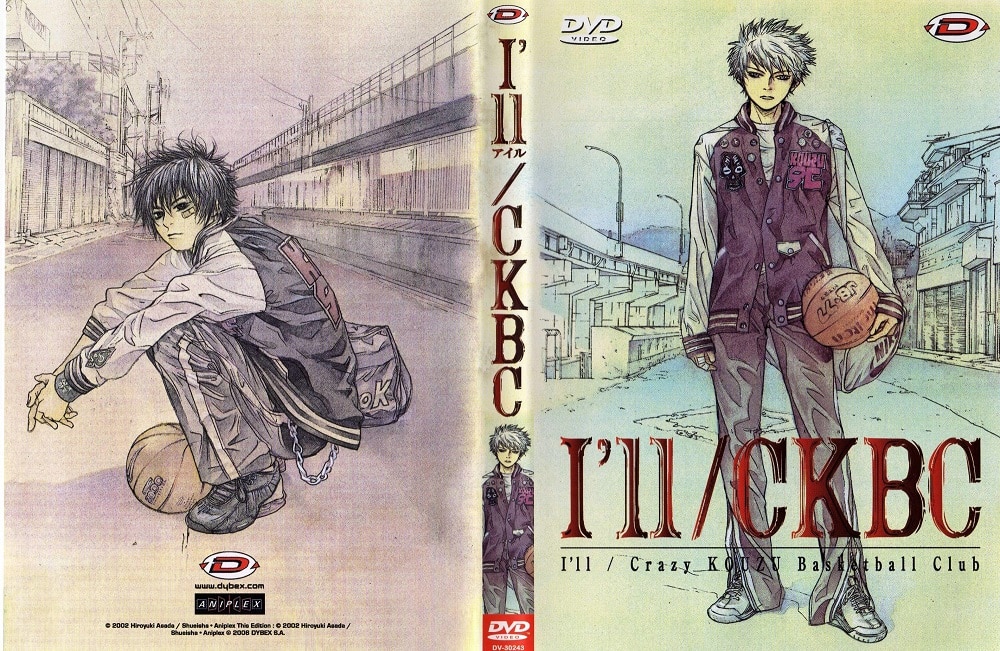 This anime is based on two basketball rivals, Tachibana and Hiiragi. As time goes, Hiiragi transfers into Tachibana's school basketball team. Tachibana and Hiiragi became teammates after Hiiragi's family pushed him to play on a better team in Kouzu High school.
However, they must now reconcile and prepare for the big game against Kokutai. What will the outcome of the game be? Will Tachibana and Hiiragi team up well?
---
7. Ro Kyu Bu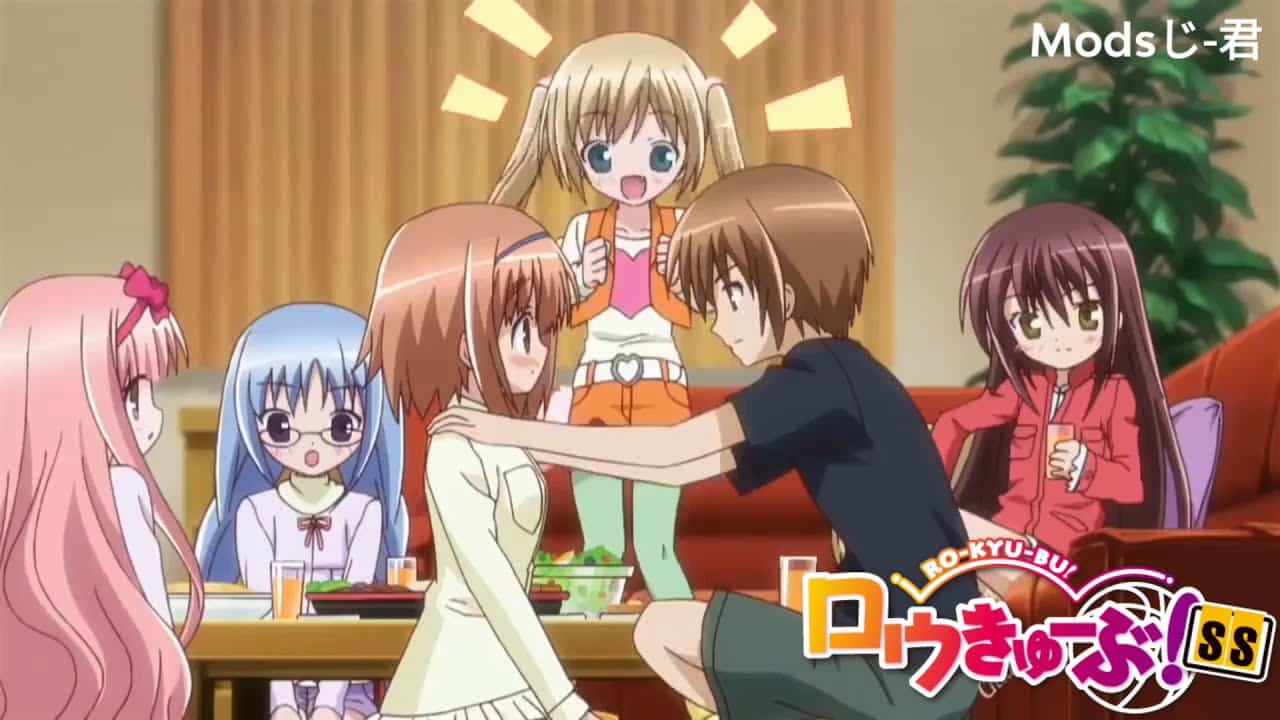 The basketball series follows the life of a school freshman, Subaru Hasegawa. However, Subaru is forced to stop playing basketball as the team captain is found in a scandal. The team's captain is thought of sexually abusing a little girl, and the basketball club is disbanded for a year.
Fortunately, Subaru becomes the coach of an elementary school's girls basketball team after his aunt, Mihoshi Takamura, assigns him to be the team's coach.  At first, he accepts to train the girls just for three days, but due to the circumstances, he continues to coach them for a longer time. Ideally, his skills continue to improve as he coaches the girls.
---
8. Basquash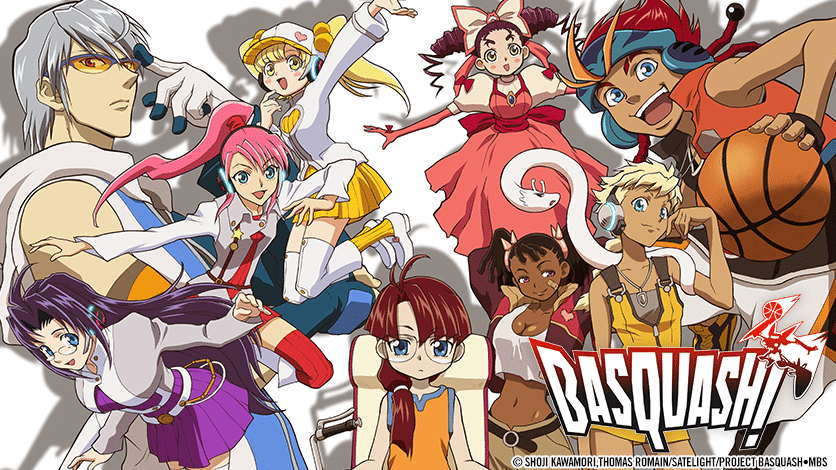 This is another exciting basketball anime. The story is in "Earth dash," a futuristic version of Earth. In the setting, the human society is split between the advanced lunar society and the planet's surface.
A popular sport is Big Foot Basketball, where players play basketball in a giant arena. In rolling town, Dan JD and his companions take the sports to the streets and rename it Basquash. The main motive is to get past the hardships and make their dreams come true.
---
9. Dash! Kappei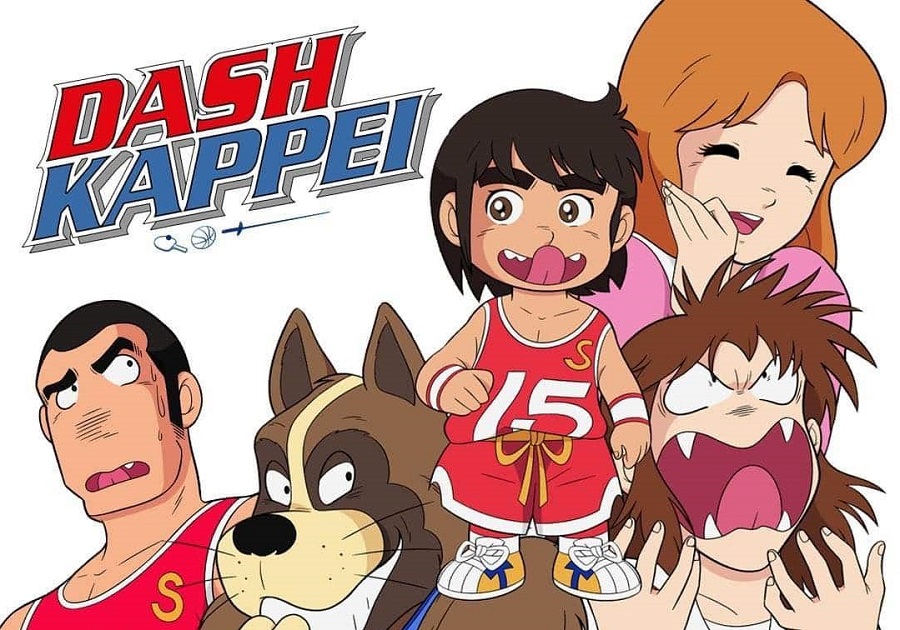 It is an exciting basketball anime that features Kappei Sakamoto, a teenage boy. He is a high school student with extraordinary athletic abilities. He joins the basketball team of Seirin high school and becomes one of the most skilled players.
However, he is short, which makes him seem handicapped. He is interested in white panties and realizes that the team's female coach Natsu also wears white panties. With time he excels in almost all the sports the school offers.
---
10. Barangay 143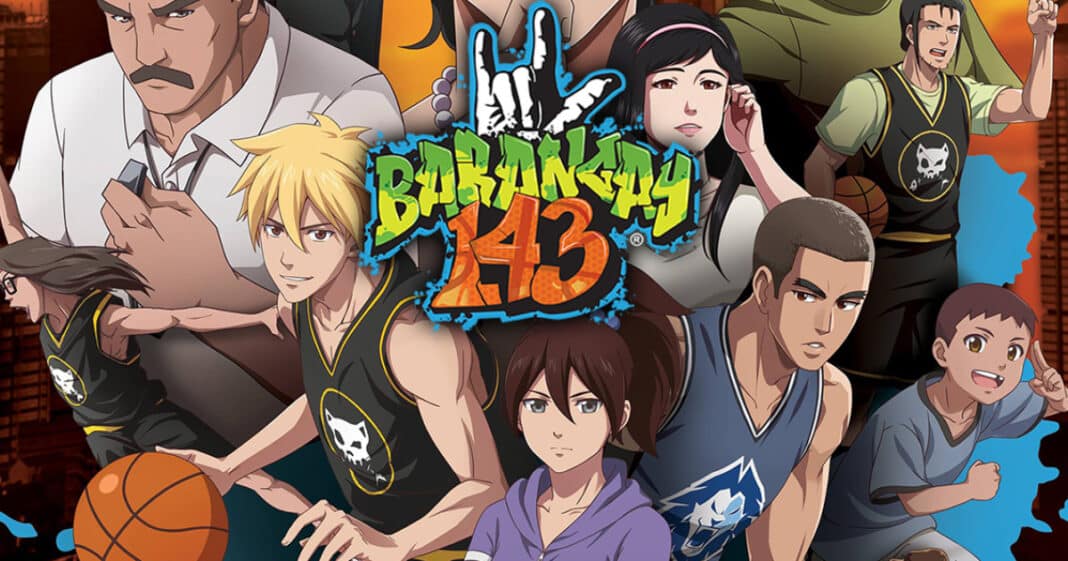 In the basketball anime, Bren Park, a Korean basketball player, has just lost his family. This is through a tragic snowstorm accident in South Korea. This made him stop playing basketball due to the grief.
His psyche is only brought up when he realizes that he was a child to a Filipino man. This makes Bren go to Manila in search of his father. On his venture, he decided to join a certain basketball team in Barangay.
---
Conclusion
These amazing anime will help keep your basketball spirit on top. They all feature different characters, plots, and storylines. You can never get bored with these anime series and movies.
You need to find one that sparks your curiosity and watch it. Furthermore, you will feel like you are in the middle of the court playing with them.