Harem animes have grown in popularity, especially among male anime fans. That's because, to most men, it's a dream to develop a Harem, and we can only satisfy fantasies in an anime. With several girls chasing and wanting to be with the male protagonists, Harem anime are mind-blowing. We have rounded up some of the best Harem Anime in this article. Keep reading….
The Harem anime genre is where the main male character is surrounded by multiple female characters who want to be with him. Imagine having many girls showing interest in you? That's what has made Harem anime more popular.
We have a whole bunch of epic Harem anime to watch. You'll have romance, comedy, ecchi, and drama in one film. Let's look at some of the best Harem anime that will give you an epic experience of romance and ecchi. Read on for the details….
---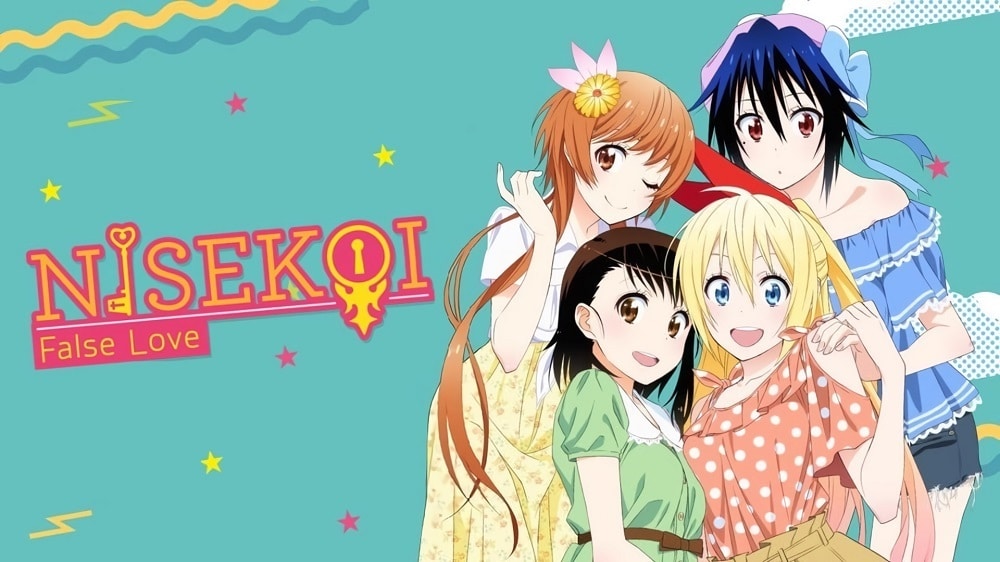 The eldest son of a gangster, Ichijyo Raku, meets Kirisaki Chitoge, the daughter of an American gang leader. The two pretend to be lovers to reduce conflicts between rival groups. Even though they quarrel all day, their relationship is getting better and better.
They must learn to get along for peace to prevail in the city. Their relationship is getting more challenging to unravel. This is because more girls from Raku's past keep popping up in his life.
Nisekoi follows this mismatched couple as Raku's search for his steadfast love leads him in unexpected directions.
---

To Love Ru follows a timid Rito Yuuki whose life changes when a mysterious girl, Lala Satalin Deviluke, drops in his bathtub one night. He learns that she was a princess of an alien empire who escaped to avoid unwanted political marriage. The plot gets more thrilling because she is willing to marry Rito even though he is not noble.
This complicates his life with more beauties preventing him from confessing his feelings to Haruna Sairenji, his long-term crush. He struggled to handle the many girls that followed him wherever he went.
---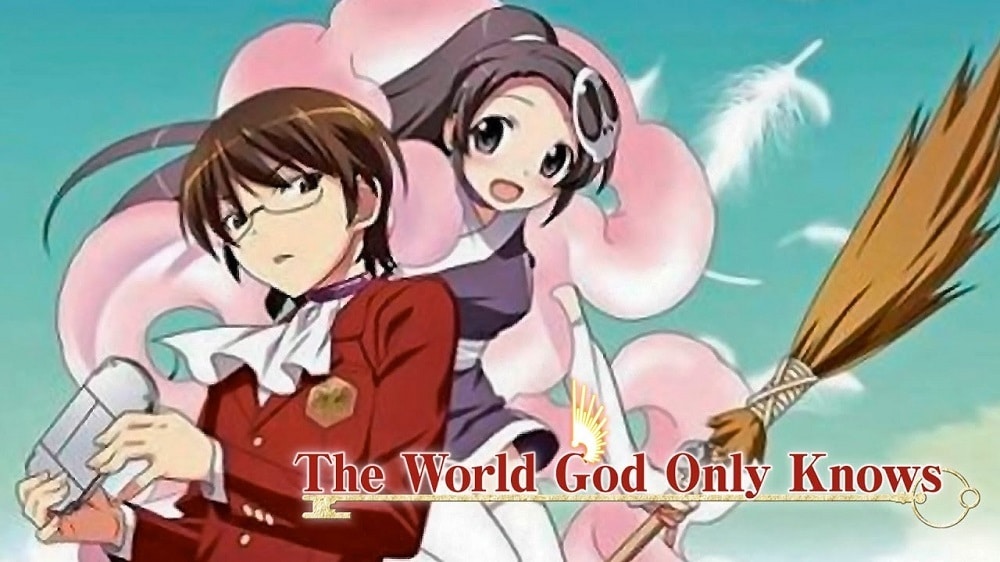 Keima Katsuragi plays simulation games where he conquers 2D girls rather than looking for real ones and experiencing real romance. However, this changes when a deceptively cute demon girl tricks him into becoming a spirit hunter. He has to capture girls' hearts to trap the evil spirits.
In a dating simulator, Keima Katsuragi was the king of conquering girls' hearts, but now he has to do it in reality. His simulation skills are tested in this thrilling anime where he must woo girls to regain his freedom.
---
This series is set in a distant future where an invasion creates space quakes that kill thousands. When a space quake comes, Shidou Itsuka saves the city from its effects. In the mayhem, he finds a mysterious Spirit girl who caused the earthquake. Shidou Itsuka gets caught in a battle between the girl and the Anti-Spirit Team. The team is dedicated to eradicating Spirits.
Shidou Itsuka has an alternative plan to save the city from the Spirits invasion. He plans to capture the hearts and date all the female spirits. This was the only way he could save everyone, including the spirits. Date A Live follows this hilarious adventure with the world's fate depending on Shidou's wooing skills.
---
High School DxD is the most popular and highest-rated anime because of its thrilling plot. It revolves around Isse Hyodou, who fancies women but cannot approach them. When he finally finds a beautiful girl, whom he later finds out is a fallen angel, he almost gets killed on his first date.
Luckily, Rias Gremory comes to his rescue and resurrects him. He then recruits him into her club of high-class devils. This introduces him to the violent world of devils and angels, making his wish for women come true. He served Rias Gremory, the prettiest girl on Issei's campus.
---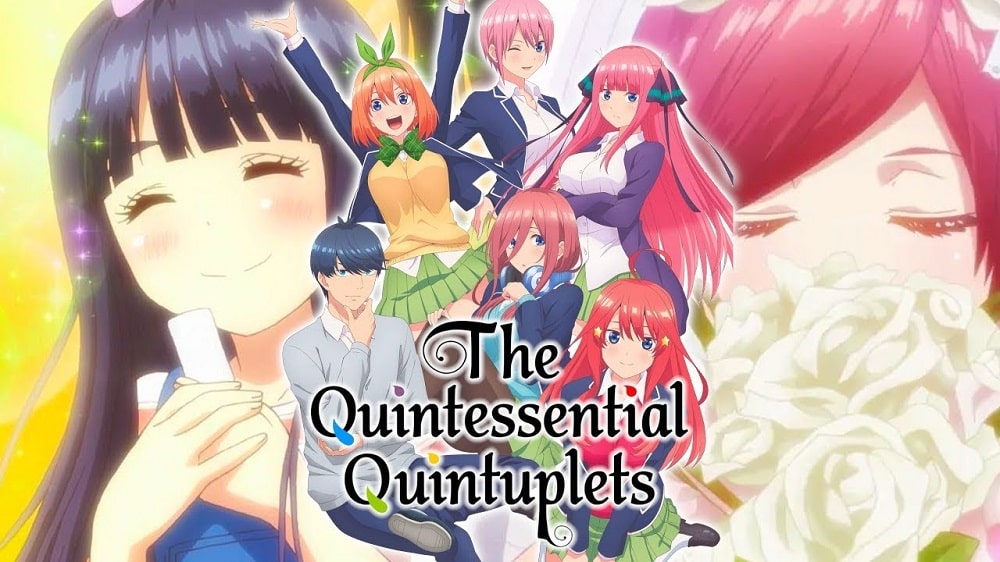 Futarou Uesugi is a socially inept young male whose father is on the verge of bankruptcy after the death of his mother. To help his father, Futarou takes a tutoring job for a certain wealthy family. This was a great opportunity but what puzzled him was the high wages.
He discovered that his task was to tutor quintuplets with different personalities. The only common thing among them was their pink hair and the fact that they were cute and skeptical. However, eventually, things got too hot for Futaro to handle.
---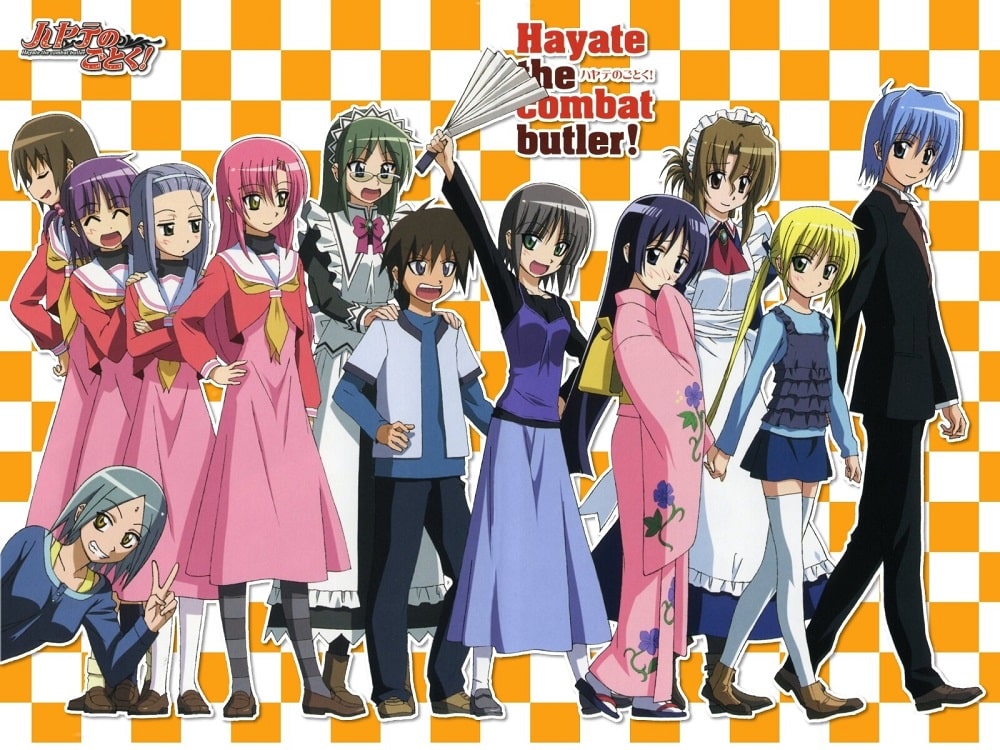 Hayate Ayasaki is forced to become a breadwinner after his parents abandoned him when they accumulated a huge debt. He gets sold to the Yakuza's, bumping into Nagi Sanzenin. Since she is the heir to the Sanzenin estate, he kidnaps her to pay off his parent's debts.
However, Nagi believes that her kidnapper was confessing his love to her, therefore, ends up falling in love with Hayate. She even gives him a job as a butler, which completely changes his life. He has to take care of the enormous mansion and his employer.
It was a more challenging job, given that he had to fend off all the women who kept falling for him. What makes this anime more thrilling is its light-hearted approach to a disheartening storyline.
---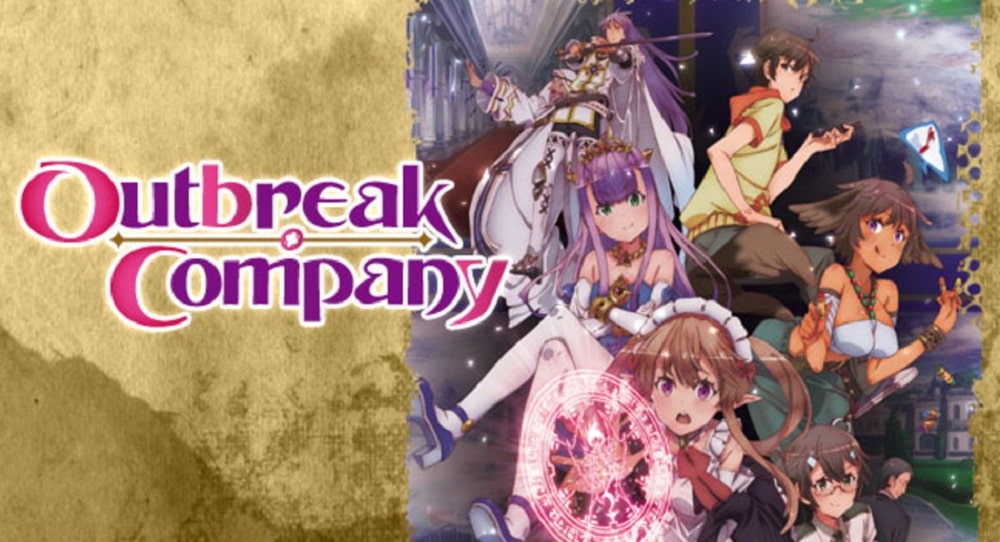 Shinichi Kanou is an introvert who applies for a job to escape his isolated lifestyle. However, he is kidnapped and finds himself in the Eldant Empire. This is a fantasy world with elves and other magical beings. When he was still contemplating what was happening, he was assigned a task by the Japanese government.
He was to spread the Otaku culture with the government behind him. He will have to overcome all the obstacles around him for the culture to be adopted. To achieve his mission, he has to work with his assistants, who are all girls.
---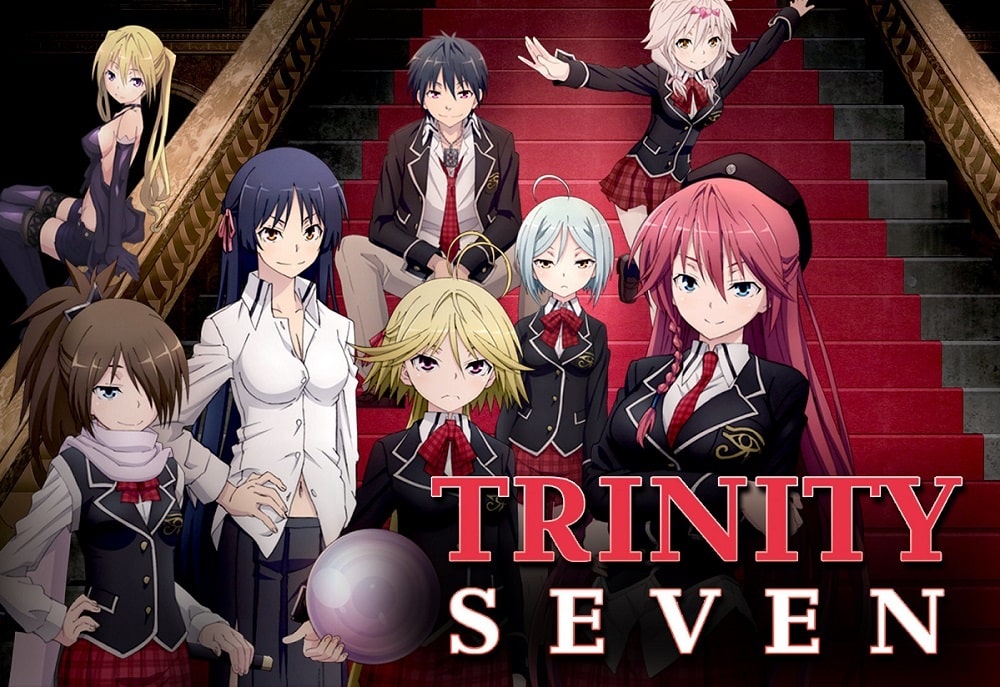 Arata Kasuga's everyday life is interrupted by the Black Sun, which destroys the whole city killing everyone except her cousin Hijiri Kasuga.
However, Hijiri mysteriously disappears, and Arata sets himself to rescue her. To do that, he has to become a wizard by joining a secret school of wizards, where he is introduced to the Trinity Seven.
They promised to help him become a powerful wizard and know what happened to his cousin. This anime is on another level, given that Arata Kasuga gets along well with all the girls.
---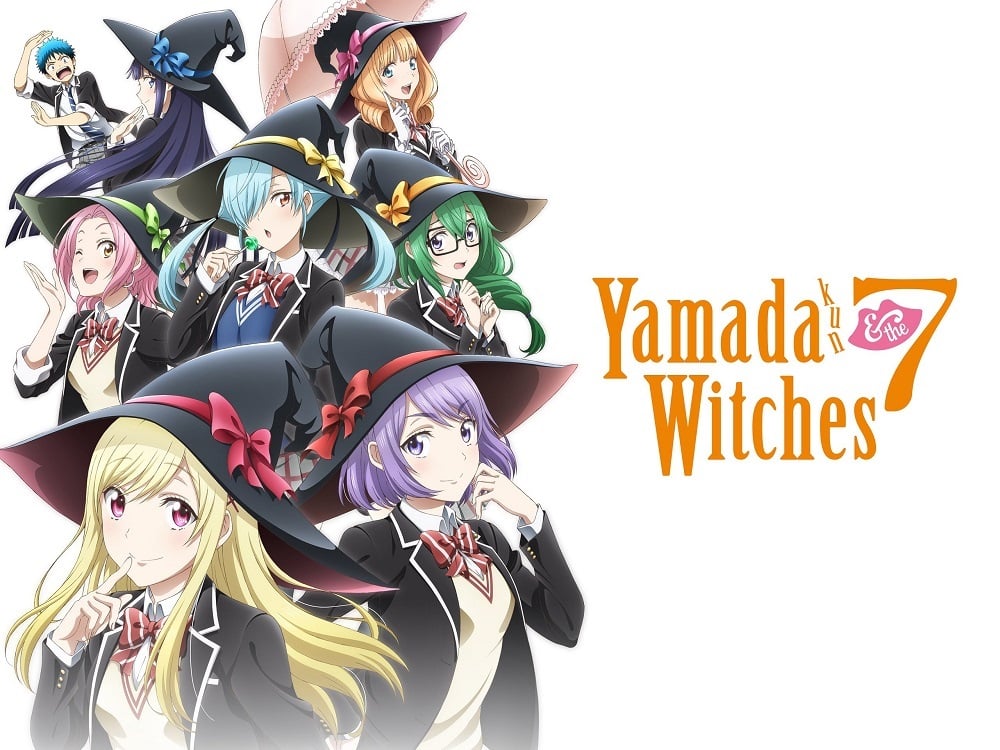 Ryuu Yamada-Kun joins Suzaku High school to start a new life. Life gets boring, and on his way to the Principal's office, he meets Urara Shiraishi, and his life takes a drastic turn. They both stumble and accidentally kiss. Surprisingly their bodies swapped after the kiss.
That made them learn that the kiss activated their supernatural powers. This was according to the legend that there were seven witches with this power. Therefore, they set themselves on a journey to find out who else had the same powers.
---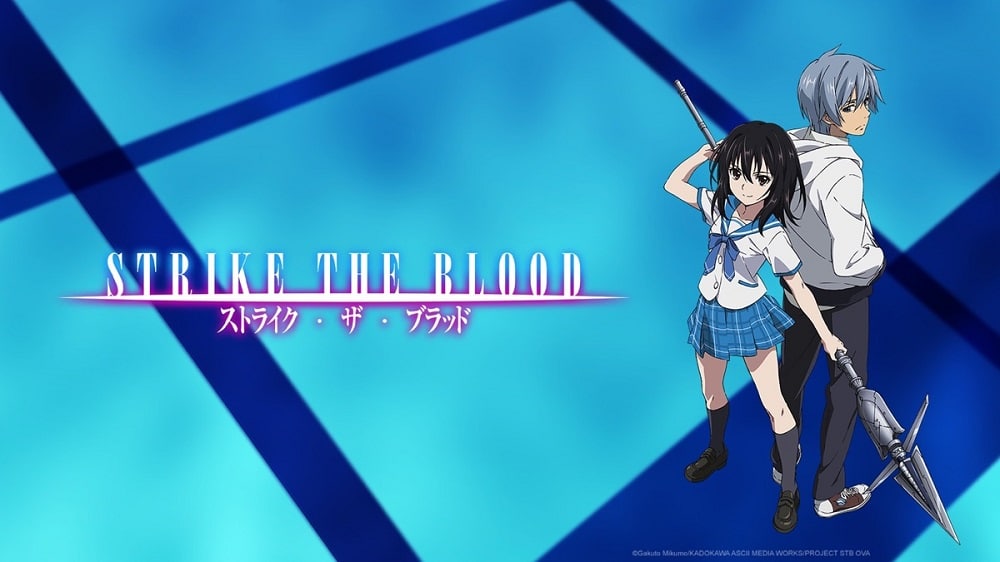 Kojou Aktsuki is a high school student whose life changes after becoming a vampire after discovering that he is the fourth primogenitor. This powerful vampire could end the civilization on the island.
They only existed in fairy tales. Since he was mighty, it also made him dangerous. That forced the Lion King Organization to have Yukina Himeragi keep a close eye on him.
However, the two formed an alliance that protected everyone from emerging chaos. Strike the Blood is a highly entertaining action anime with well-designed characters, especially females.
---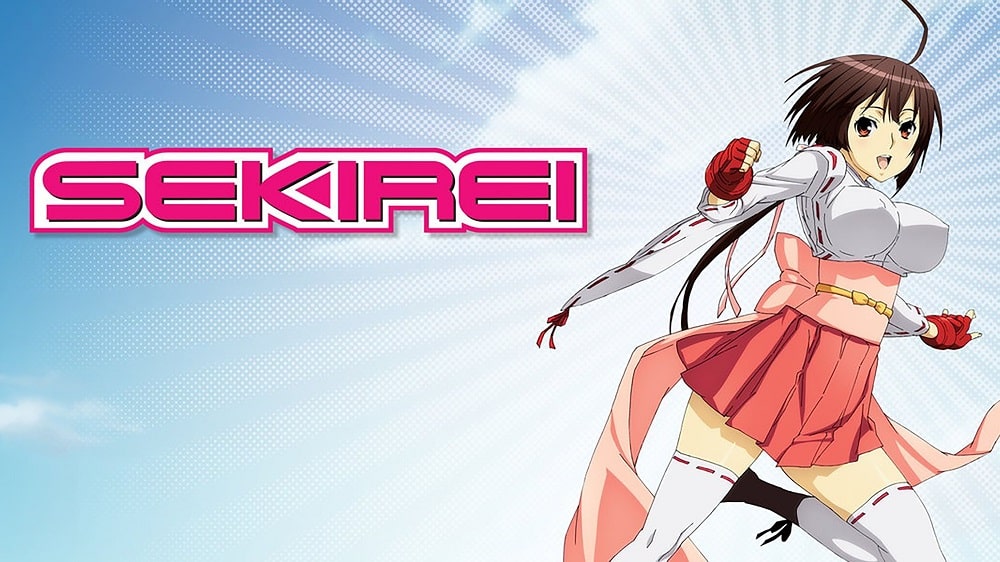 The top-selling anime Sekirei features Minato Sahashi, a struggling but intelligent teenager. He keeps failing his entry exams which makes him worthless to others. His life changes when a supernatural woman known as Musubi falls from the skywalks into his life.
She is a Sikirei who awakened incredible abilities in humans with the Akshabi gene. Since Minato is an Ashikabi, she discovers his hidden potential and kisses him bonding them together. He has to fight with her in all Sekirei battles, which isn't all fun and games.
---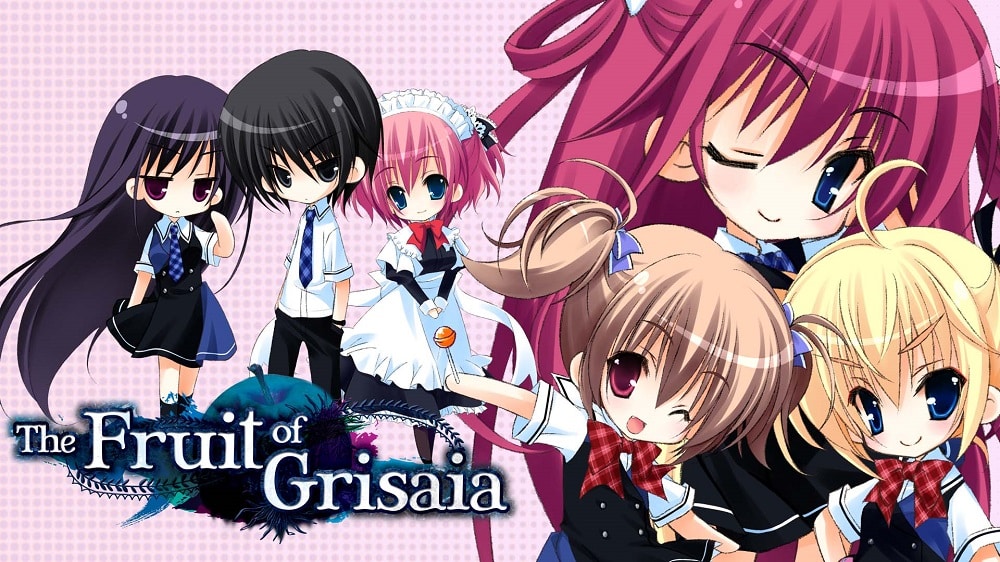 Yuuji is a transfer student who wants to live everyday life, something which might not happen given the peculiarity at Mihama Academy. The school has a principal and only five disturbed female students with traumatic pasts that make them potentially dangerous.
Yuuji takes it as his responsibility to save the girls from their destruction. This is a difficult task since he also had his internal conflicts eating him up. He had to fight his own battles and save the girls from self-destruction.
---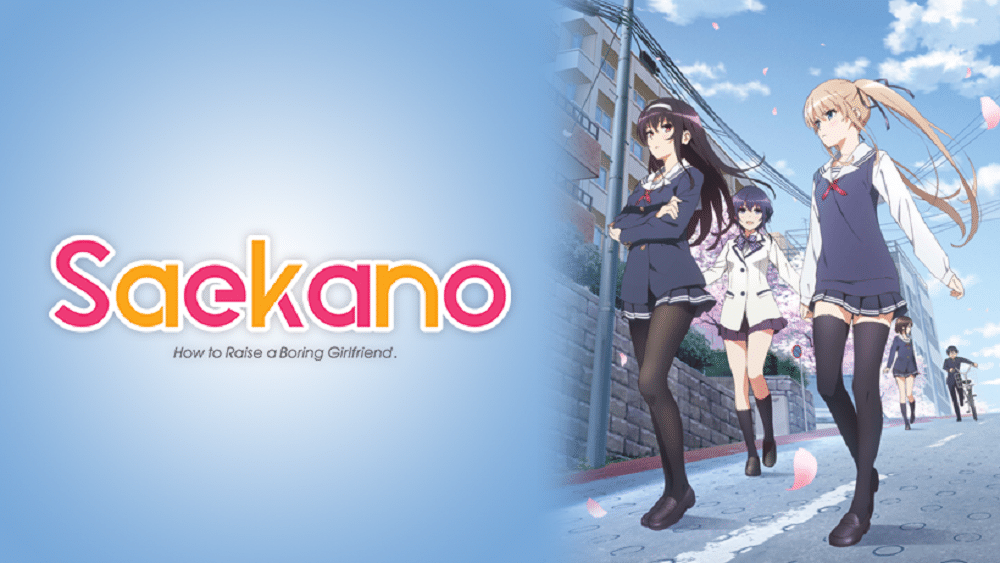 Tomoya Aki, a novel enthusiast, dreams of creating his visual novel. However, he needs help to accomplish his goal. He decides to gather a group of girls to help him write the novel as he directs them. Tomoya now required an incentive to make him commence his project. This came after he met Megumi, his unnoticed classmate during his spring vacation.
Tomoya creates his visual novel with Megumi as the lead character. The game ends up invoking different emotions among his audience. This series is well-orchestrated, giving us something different from the other Harem anime.
---
Youkai Academy looks like a regular school, but in truth, it is a strange school where monsters are taught to coexist with humans. Only supernatural students attend the school in human form. Real humans are allowed into the school, and if found, they'll be executed immediately.
Tsukune Aono has just been enrolled in the school. His bad grades had prevented him from securing a slot in any other high school. As such, his parents sought and luckily secured him a chance in this monsters-only high school, although they had no info that no humans were welcome in the school. Once in the school, Tsukune finds himself surrounded by beautiful young women.
He has a crush on Moka Akashiya, the cutest girl in the school. However, Tsukune doesn't know that beneath Moka's beauty is a vampire monster. Tsukune Aono has to keep his human identity secret and focus more on winning one of these beauties.
---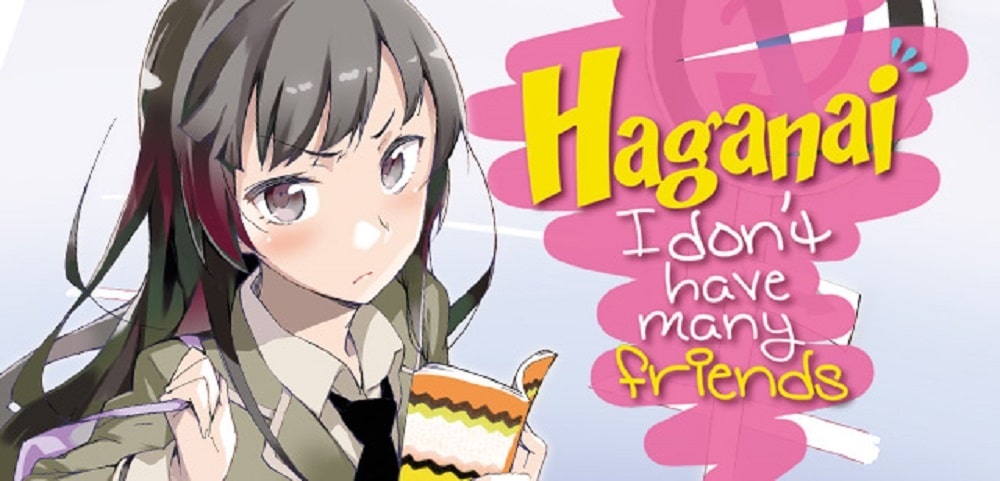 After transferring to a new school, Kodaka Hasegawa has problems making new friends. He had blonde hair and a grim expression which made him touted as the ignorant and violent type. However, this changes when she finds Yozora Mikazuki, another loner, talking to an imaginary friend.
They talk about their secluded lives and start the Neighbor's Club for secluded individuals. It focused on teaching social skills and how outcasts can fit into the system. Haganai is a rib-cracking anime that will blow your mind.
---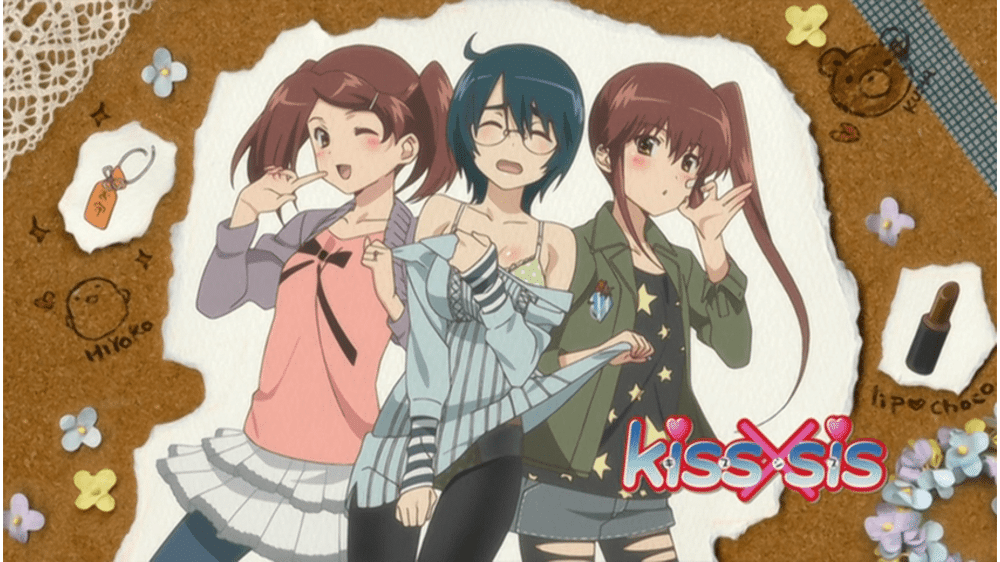 After Keita Suninoes' father remarries, he gets a new mother and elder twin sisters, Ako and Riko. Growing up together, their bond grew stronger, but their relationship developed into something more romantic and erotic. His sisters convinced him to forego a sports recommendation that transformed his life. He now has to focus on his studies and fend off his lust-driven sisters.
However, it's not only his sisters lusting for him. Keita is forced to decide whether or not to have feelings for his sisters. However, Ako and Riko have the parent's blessings to be Keita's wives leaving him in a total dilemma.
---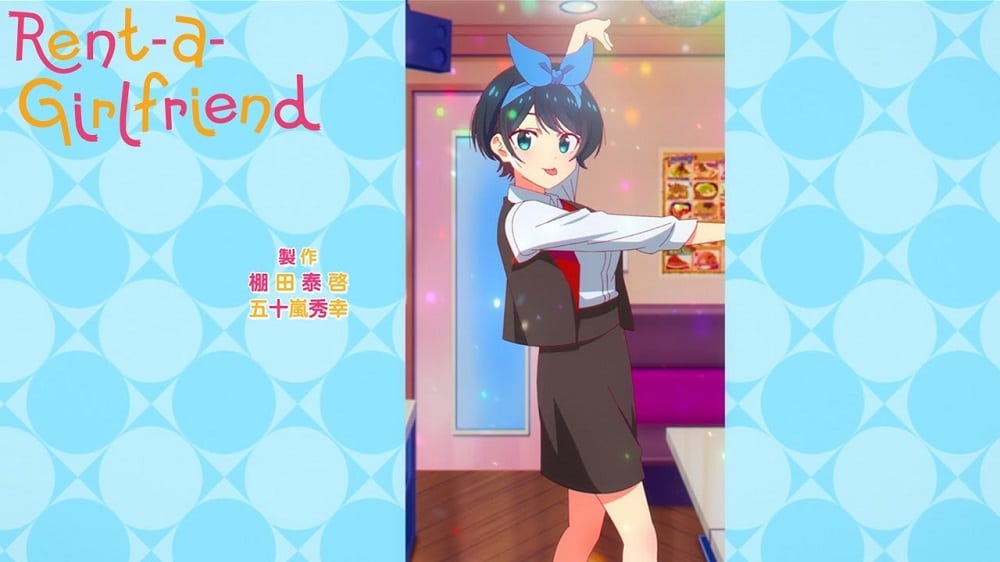 Kazuya Kinoshita is in a wonderful relationship with his girlfriend, Mami Nanami. After Mami unceremoniously breaks up with him, he is left devastated, lonely, and heartbroken. To escape from his predicament, he decides to hire a rental girlfriend, Chizuru Mizuhara, through an online app. He was amazed by her beauty and cute demeanor.
However, that changes when he reads comments from customers with her. He thinks that her affectionate nature is unreal and hides her true self. They fight but eventually fake their relationship to appease Kazuya's ill grandmother. Their fake relationship is tested when more beautiful girls walk into Kazuya's life.
---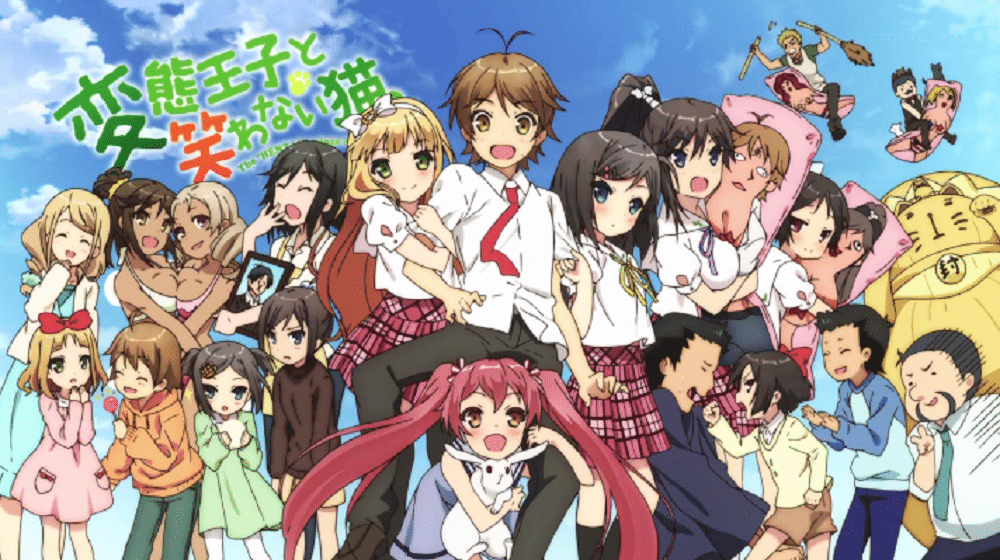 Youto Yokodera portrays himself as a pervert, but people tend to mistake his actions as good deeds. This seems to infuriate Youto because he knows his actions mean no good. He can't comprehend why many people easily mistake his bad deeds for good ones.
However, things take a drastic turn when after a long search, he finds a cat statue that grants wishes. Even though now he could get whatever he wished, the statue transfers its undesirable characteristics to him.
Youto realizes that he has lost his normal traits and instead has the undesirable ones from the cat statue. He strives to regain his lost traits. He is forced to not only keep his life in order but also fix other people's lives too in a bid to regain his normal characteristics.
---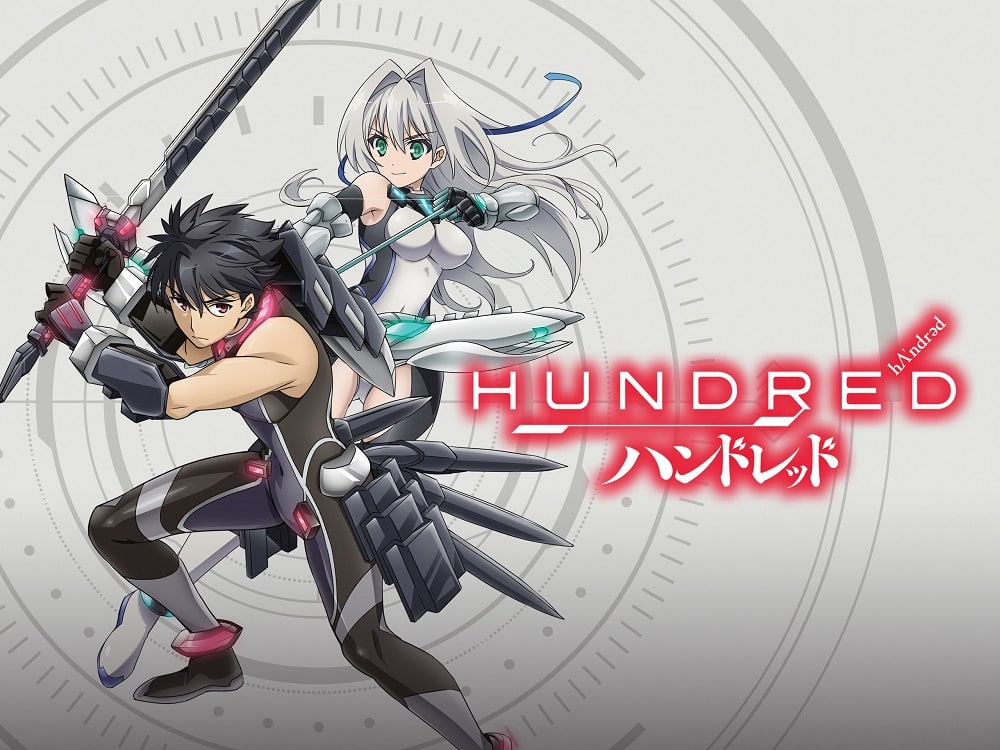 When Savage, an extraterrestrial organism, threatens humanity, only 'Hundred' can be used to save it. However, this weapon must be appropriately used to prevent an alien invasion. It is discovered that only Hayato Kisaragi, a survivor of a Savage attack, is familiar with this rare weapon.
Therefore, he must master how to use it by getting trained at Little Garden. After becoming the only hope for humanity, Hayato becomes the center of attraction. Several female peers in the academy developed feelings for him.
Hayato is seen on several occasions getting caught in the romantic moments as he also saves the world from extinction
---

In Asterisk War, Invertia, an unforeseen disaster, crumbles influential organizations and leads to the birth of Genestella. These are humans born with immense physical capabilities. That leads to the random selection of elites trained at different schools to heighten their powers.
Ayato Amagiri, a transfer student, accidentally sees the famous witch, Julius-Alexia von Riessfeld, half-naked. She furiously challenges him to a duel which does not happen.
However, Ayato clarifies to him that she had no interest in her. He lets her know that his true intention was to find his missing sister. Ayato also worries about fighting the Genestella.
---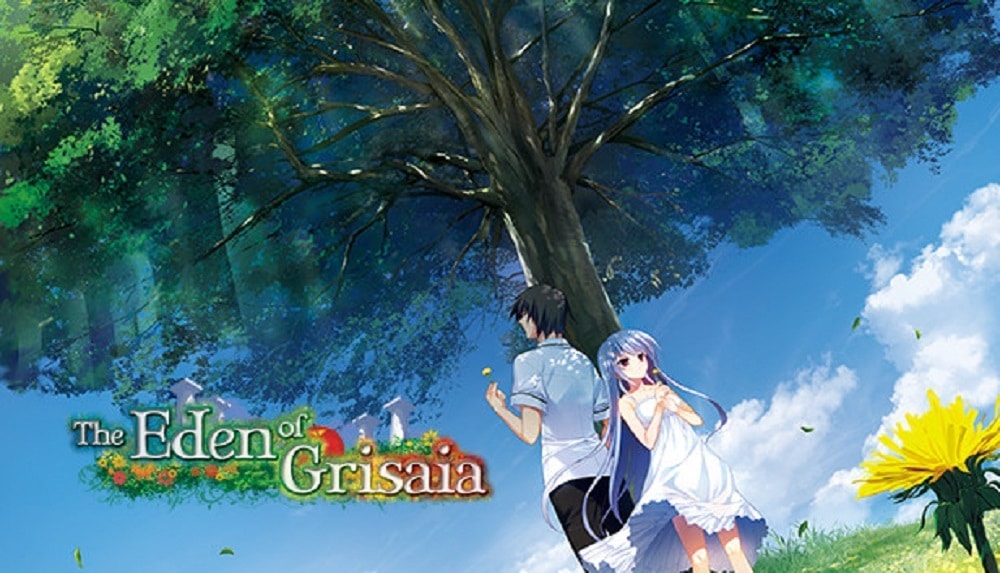 The Eden of Grisaia is a continuation of the previous installment, Labyrinth of Grisaia. Kazami Yuuji gets arrested for terrorism claims with video evidence of his terrorist acts. Even though Ichigaya knows that Kazami is innocent, he still holds him in custody.
They have their plans for Kazami, but maybe all hope is not lost. The Mihama Academy girls come to his rescue. They were not going to allow Ichigaya to use Kazami for their selfish political gains.
---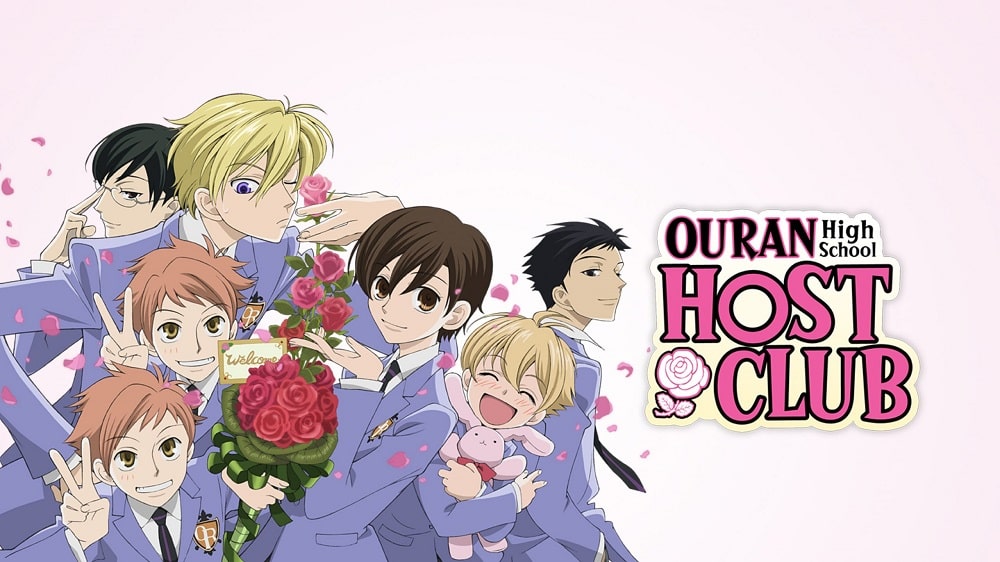 Haruhi Fujioka gets enrolled in an elite school that caters to students of high pedigree only. She accidentally walks into the Host Club's room led by Tamaki Suou. She quickly tries to exit the room, accidentally breaking an 8-million-yen vase. To repay her vast debt, she is forced to run errands for the group.
Since she possesses masculine features, she was made a host in an all-male club. That introduces her to adventurous expeditions and a luxurious lifestyle. Ouran High School Host Club is a very emotional film that borders on romance and comedy.
---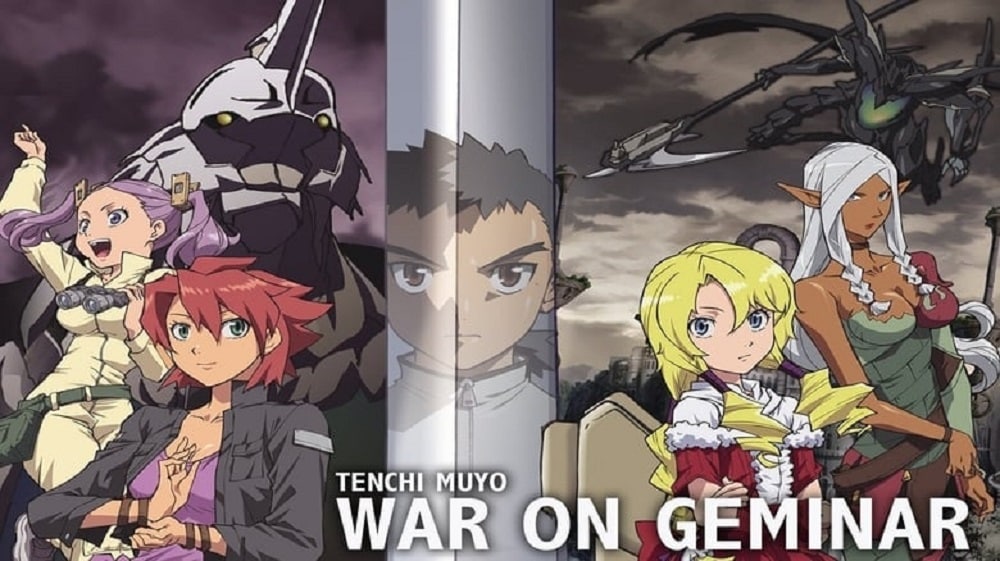 Kenshi Masaki gets kidnapped by a mysterious group and is taken to the Geminar world. To get his freedom, he plans on assassinating the crown empress, Lashara Aasu. However, there is a twist of events. The empress notices Kenshi's intentions and orders him to be captured alive.
She later finds out that Kenshi is male, something extraordinary on Geminar. Therefore, instead of killing him, she makes him her attendant. Kenshi becomes the center of attraction, but his arrival threatens the peace in the academy.
---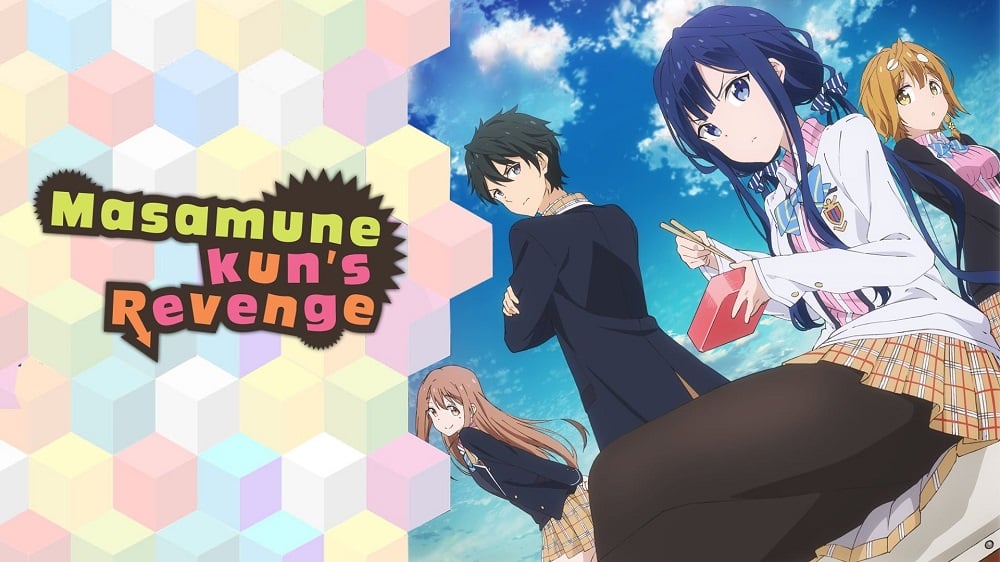 Masamune Makabe was a plumb boy who was often ridiculed. He was more broken when his crush – Aki Adagaki – rejected him and called him 'Piggy.' He decided to focus on himself and make himself look presentable.
After working on himself, Masamune becomes a handsome young man who attracts females. When he meets Aki again, she fails to recognize him, taking advantage of that. He seduces her and dumps her to avenge what she did to him. However, he is forced to become friends with Yoshino Koiwai, who knows his hidden identity.
---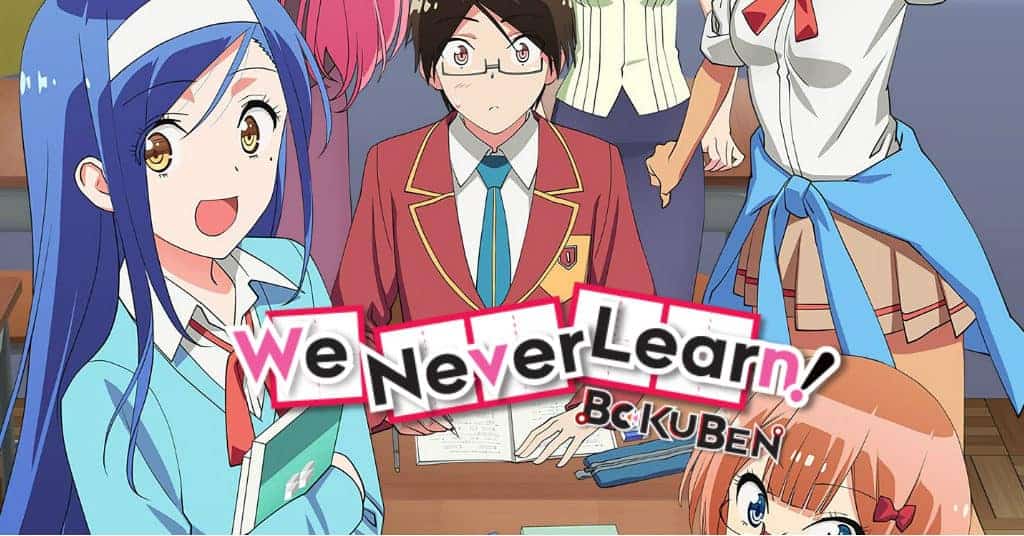 Nariyuki is a high school student who's struggling with poor grades. He's keen on completing his education successfully and winning a scholarship. To do that, he has to seek the help of the geniuses in his class. Rizu Ogata, Fumino Furahashi, and Uruka are three beautiful geniuses who excel in some subjects and fail others. The cuties, though geniuses, also struggle to strike a balance in their grades.
Nonetheless, Nariyuki seeks their assistance in the subjects he's weakest in while he also helps them in the ones they fail. In their interactions, the girls develop a strong interest in him. Nariyuki notices this and henceforth struggles to focus on his studies while fending off the ladies' romantic advances.
---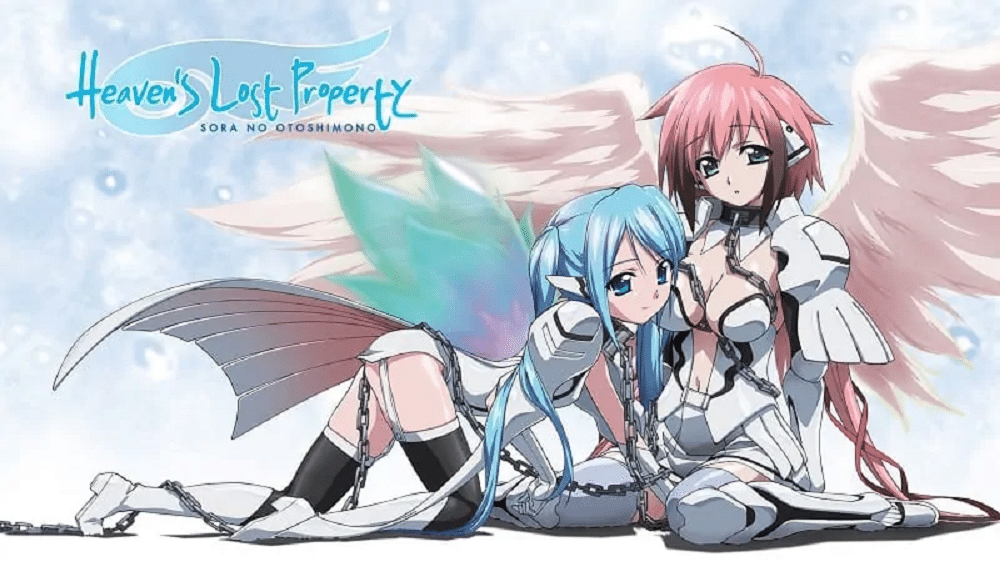 Tomoki Sakurai wants a peaceful life which is not the case with his terrifying neighbor. His consistent dream of an angel coming to him and waking him up in tears left him puzzled.
He explains his dream to a friend, and they both conclude that he is connected to the New World anomaly. After a beautiful girl drops from the sky into his arms, his life changes; she calls him her master and grants him his desires but affects his peace and tranquility.
---
Wrap up
We have come to the end of this comprehensive guide on the Best Harem Anime. We hope you found the most beneficial. Which of these titles did you find most appealing? Let us know in the comments section below.