Wonder if it's possible to make a still picture dynamic? Sure it is!
You'll see how easy it is to animate images when you read this article. Today, we are going to discuss all the ins and outs of photo animation – we will show you how to bring life to images on your computer, and recommend a handy tool for animating your pictures. So let's find out how to animate photos like a pro right now.
---
What is image animation?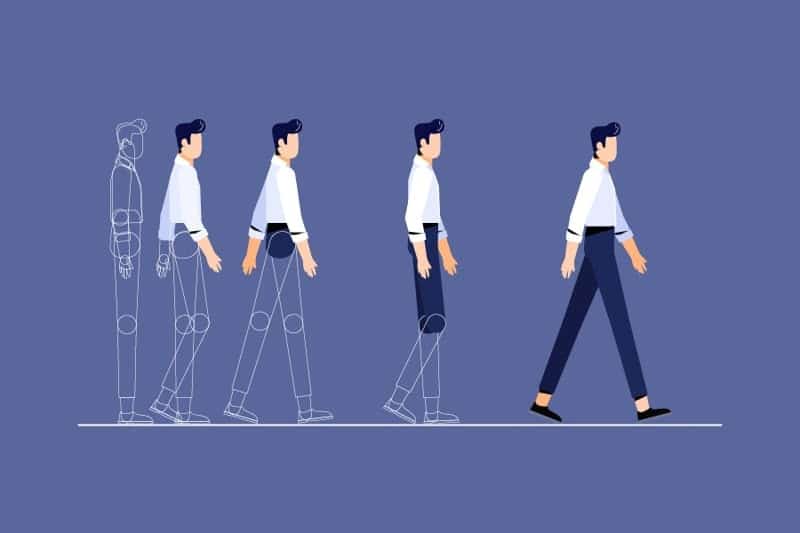 Animated photos are one of the best ways to grab a viewer's attention and can definitely make your photo content stand out – nowadays, the more dynamic the content is, the better. Such eye-catching moving pictures will also help you show your personality and unique style. What's more, you don't need to be a professional graphic designer to animate a still photo.
You might need to make a picture move for different reasons. For example:
to surprise your friend or relative with an animated birthday card
to scan an old photo and see your relatives in action
to make captivating content for your website or social media account
to promote a product or brand
to create a funny meme, etc.
There are lots of types of photo animation. For example, you can add nature effects to landscape pictures or use 3D effects to rotate and move a photo. But the latest trend that has become popular in different spheres of life is to use parallax animation. You will often notice this effect in movies, and lately this kind of animation has become very common in slideshow presentations and even web design. So, what is it like?
Parallax animation is a multidimensional effect with several layers moving at different speeds. As a result, it looks as if either the background moves faster than the subject in front or the opposite. This is the best way to make a static picture look dynamic, deep, and immersive.
---
How to animate photos?
Now let's figure out how to create a parallax effect. It might all sound daunting at first, but believe us, you can animate a picture this way even with zero experience. But if you don't have any program at hand, we can recommend SmartSHOW 3D, powerful photo animation software for Windows 11, 10, 8, and 7. Now that you have the best picture animation tool on your PC, follow these simple steps.
Step 1. Prepare the foreground photo
Before you switch to animating, you will need to edit the foreground image. Use a photo editor to erase the background and save the picture with a transparent background. Make sure to select the PNG file format, otherwise, it will be saved with a white or black background.
Step 2. Add a new layer
Launch the picture animation software, import your picture, and add a new layer. Here, you are going to add the image with the transparent background. You need to position it precisely over the object.
Step 3. Apply the parallax effect to the foreground
Select the second photo layer and open the Animation tab. You need to increase the image size and move it in a new keyframe using the Position arrows from the sidebar. Place the keyframe closer to the end of the timeline.
Step 4. Animate the background
On the Slide tab, get back to the background photo and zoom it in a little. Then place a new keyframe one second after the last keyframe for the previous photo layer. Make the size of the background image bigger in the second keyframe.
Step 5. Save the animated photo
Now all you need to do is preview the animated picture and export it to your computer. Pick one of the popular file formats to create an animated photo that can be uploaded to any platform on the Internet.
Did you enjoy animating your photo in SmartSHOW 3D? Good news: there are 500+ more animation effects that you can use, so don't hesitate to try more animations from the program's huge built-in collection. You'll find tons of 3D, Nature, Clipart, and Vintage animation effects, and, best of all, Motion effects like Live Photos and Pan & Zoom.
They will let you make images move in just a few clicks. By the way, you don't have to adjust them like the parallax effect – simply apply the animation effect you want to your picture, and then your dynamic photo is ready to be saved and shared.
---
Final Thoughts 
Now you know everything about picture animation. In the post, we covered some popular types of animation, instructions, and tips. We also showed you user-friendly software to animate pictures without a hassle.
We hope you found it all helpful and will put it into practice as soon as possible. The animated photos you make will undoubtedly make all your audience, friends, and family members gasp in amazement.