Demon Slayer's new arc is on the go, and there's so much to explore and ask about those gorgeous female characters (Read: Hottest Demon Slayer female characters) in the show.
22. Koinatsu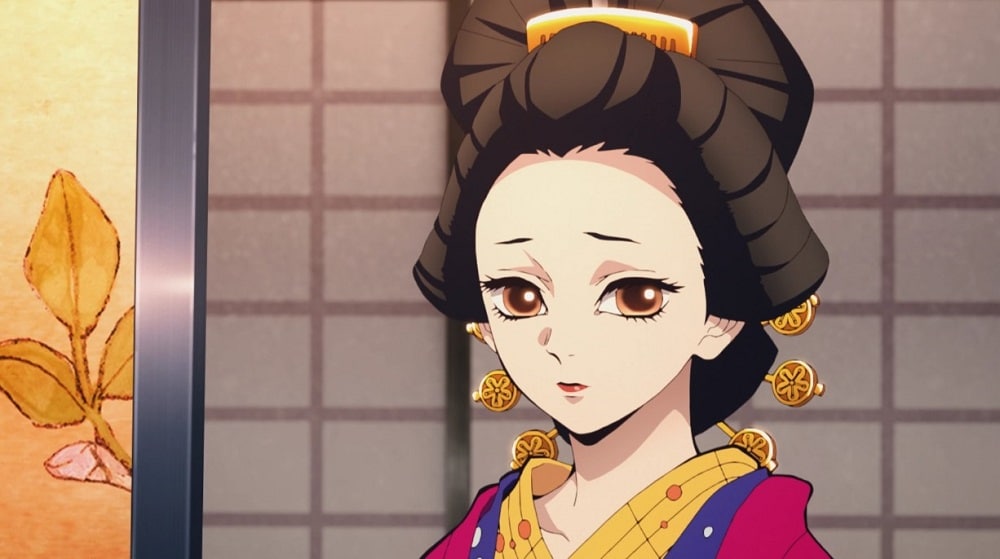 Koinatsu is one of the hottest anime girls featured in Demon Slayer. Her bronze-colored eyes blend well with her black hair and small eyebrows. She always styles her hair with multiple gold-colored hairpins that make her look so adorable. You will definitely be mesmerized by her looks.
Her attires make her look more outstanding. Koinatsu is one of the kindest and most gracious character in the anime.
She always thanks her subordinates by giving them candy after a job well done. Additionally, she is an observant woman who dislikes rumors.
---
21. Hinaki Ubuyashiki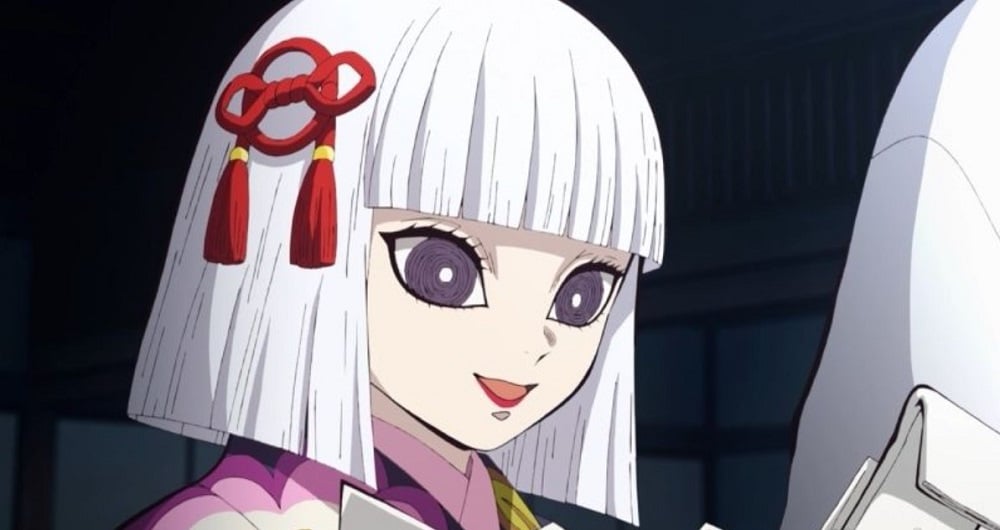 Hinaki is among the youngest and hottest Demon Slayer characters. Just like most of her family members, she has pale skin that blends well with her beautiful purple eyes.
She often styles her white shoulder-length hair in a blunt bob with bangs. Additionally, she puts a red ribbon on the right side of her head. Hinaki often wears a dark blue kimono that is often decorated with purple flowers. This gives her such an adorable look.
Hinaki is silent and kind. Before her dad died, she was very loyal to him.
---
20. Susamaru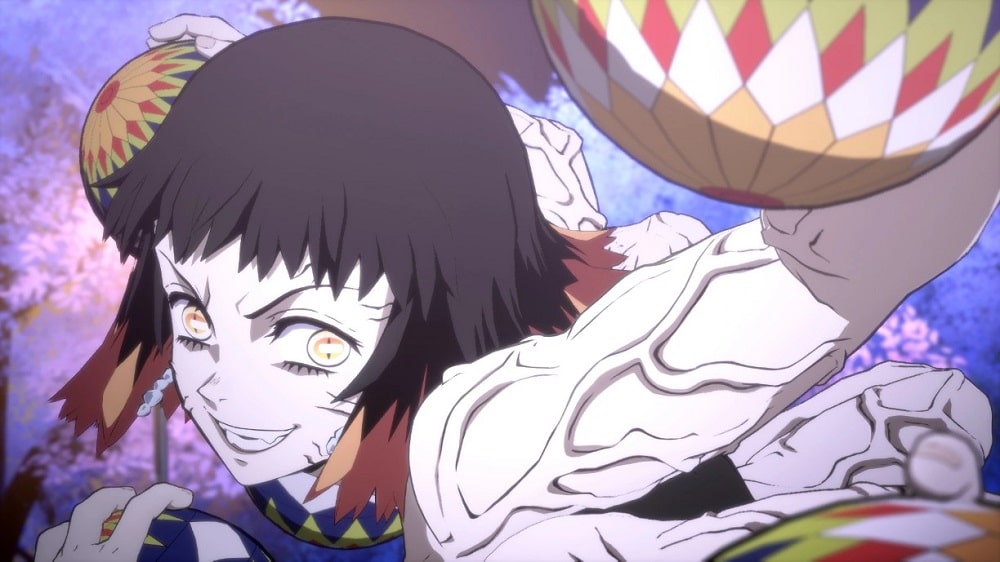 Susamaru is one of the hottest anime characters in Demon Slayer. Her pale skin blends well with her bright hazel eyes. Her black short shoulder height hair has some adorable orange-colored ends which she styles with bangs at the front.
Susamaru often wears an orange kimono that matches well with her hair. When calm, she has an average build body, but when she starts fighting, she gets a muscular body.
She is playful, always smiling, immature, and brash. She readily takes on challenges without second thoughts.
---
19. Aoi Kanzaki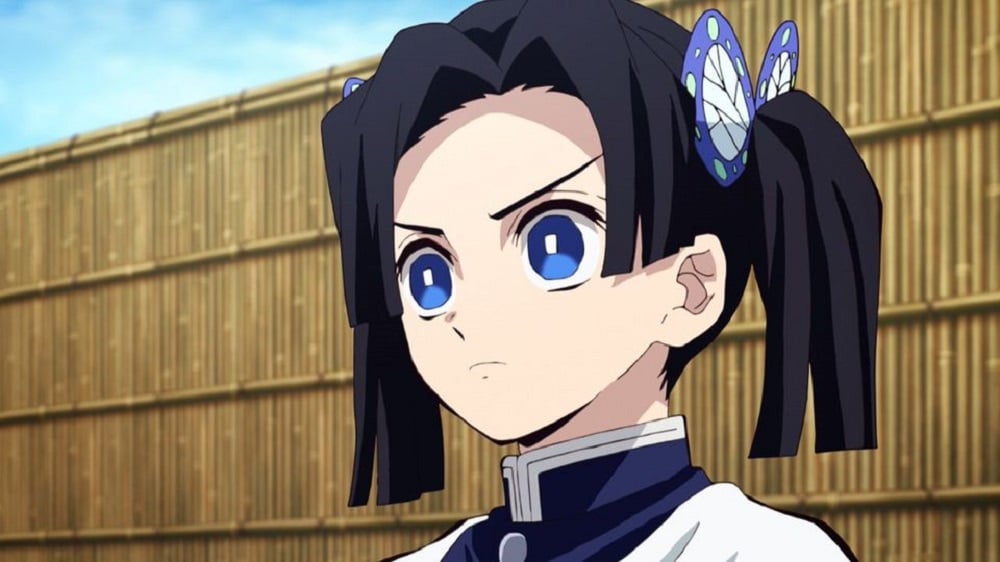 Aoi Kanzaki is another young girl featured in Demon Slayer. Her deep blue eyes that fade to a lighter blue blend well with her rectangular pupils. She has beautiful black hair that she closes with a fringe and twin tails using butterfly clips.
Often, Aoi is seen wearing the standard Demon Slayer uniform with a white nurse dress on it. It is always accompanied by a blue sash around her waste. She is always frowning which makes her be feared.
Ideally, Aoi is tough with a firm personality. Additionally, she possesses average fighting and physical abilities.
---
18. Nakime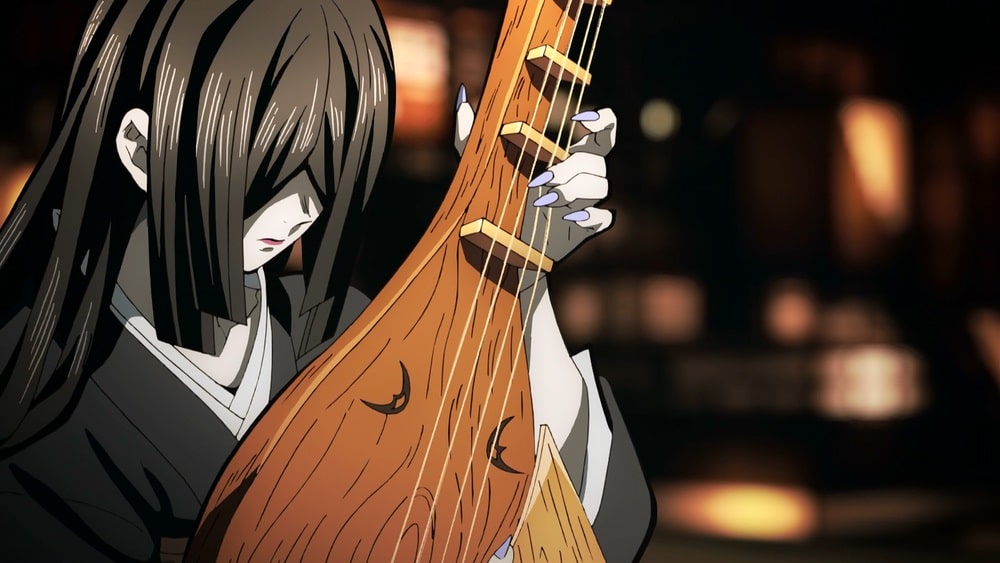 Nakime is pale, has dark brown shiny waist-length hair, black bangs cover her eyes, and always wears a pure black kimono. She is a beautiful showgirl, but she loses her costume and finally becomes a female demon due to her husband's gambling.
---
17. Makio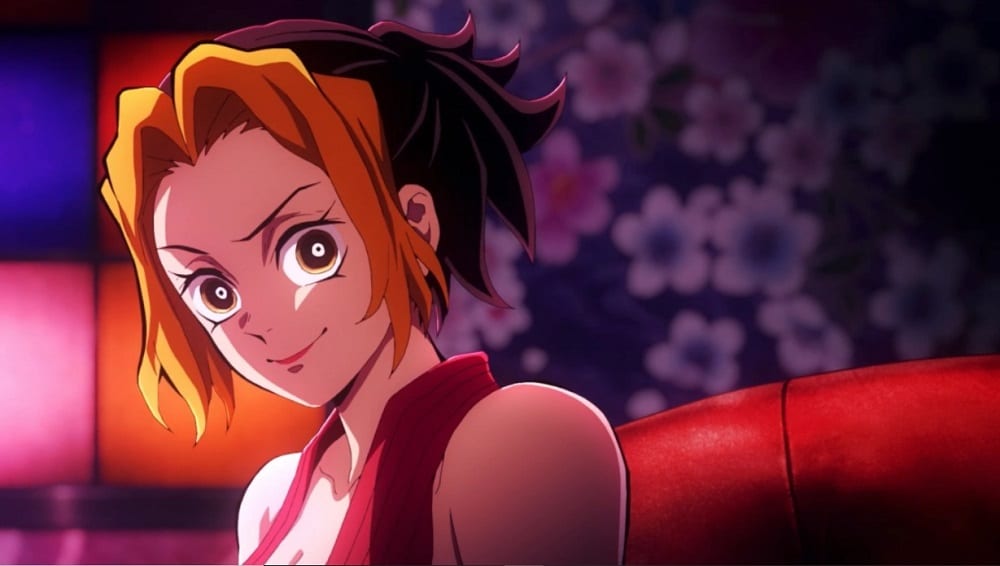 Makio possesses an average height, with an ethereal body posture that can entrench anyone. Although she has pale skin, her googly eyes are the epitome of perfection. Her yellowish hair cascades down to her shoulders and is tied up from behind.
---
16. Spider Demon (Mother)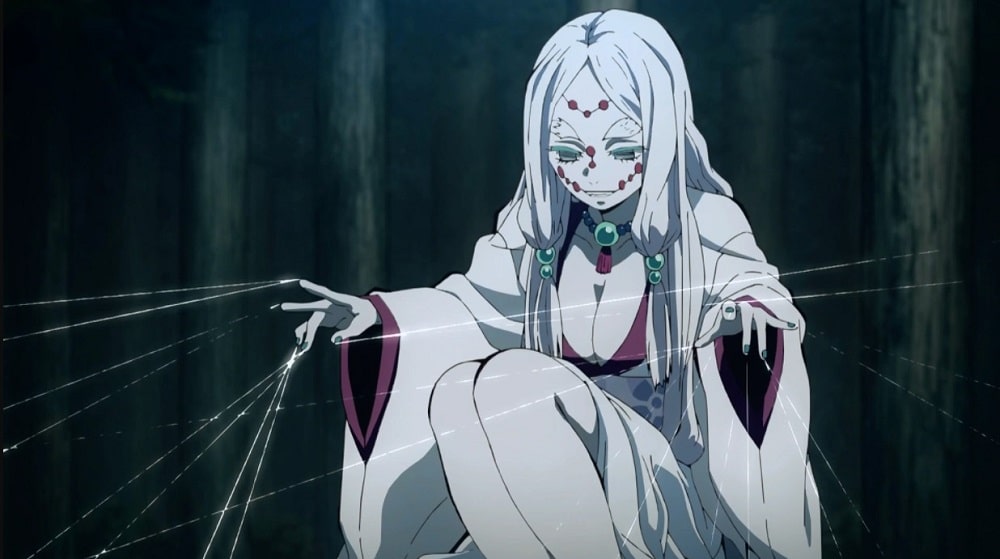 Spider demon has lush, velvety skin that quite brilliantly resonates under the moonlight. Her teal eyelashes and red facial markings are attributes that steal the stage.
Not to mention, her hair is parted in two ways, which curls down into long hair strands. She's a shrewd-minded demon.
---
15. Kamado Kie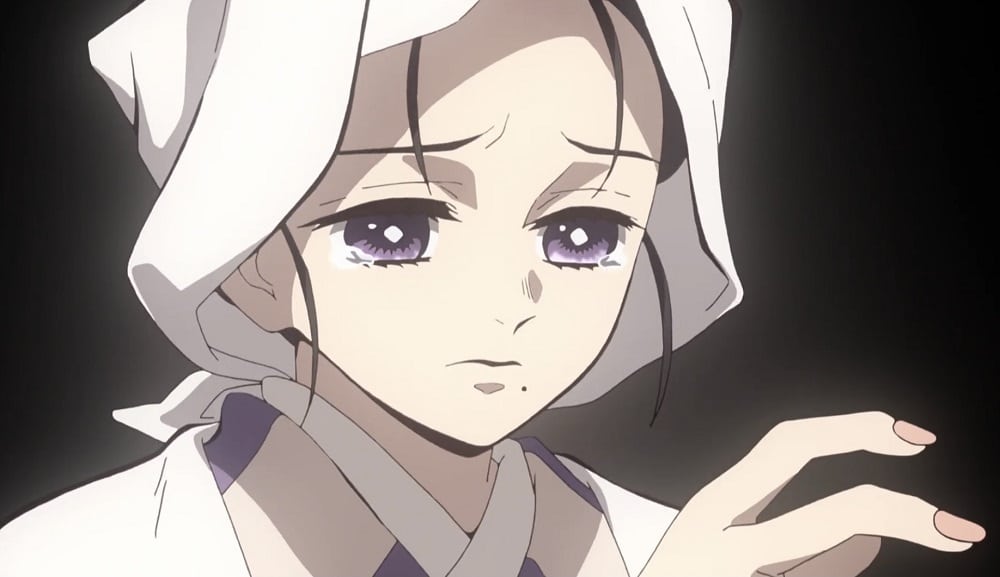 Kamado Kie might not sound too flashy or inviting, but she is gorgeous. Her purple eyes blazingly sparkle now and then. Her skin complexion is of a lighter tone. Last but not least, she has black hair, which usually is tied down in a bun.
---
14. Makomo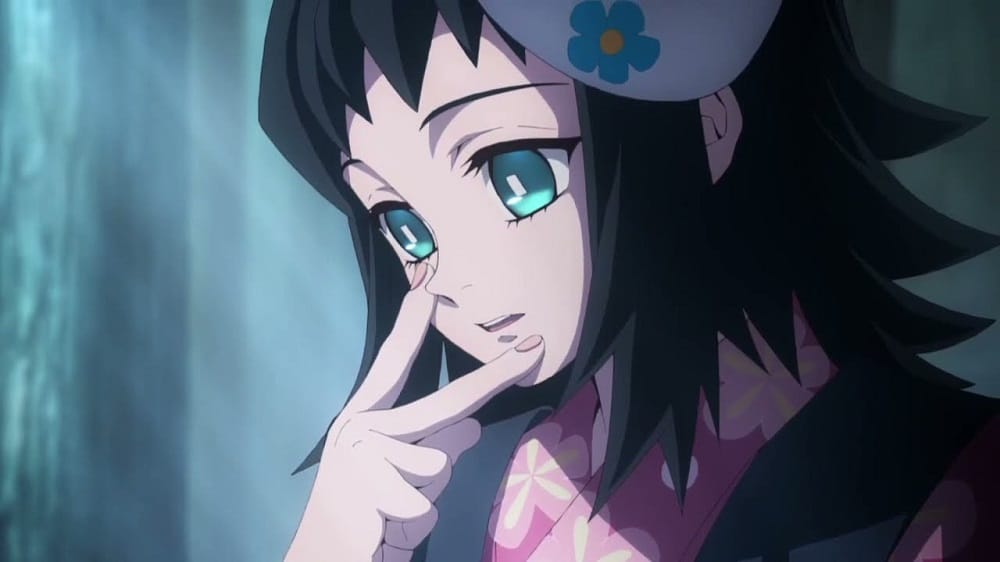 Makomo is a former apprentice of Sakonji. She's quite an early learner, and no wonder why she's also one of the youngest demon slayers. Anyhow, she's granted with pale skin and cyan color eyes. She always wears remarkable and cute dresses.
---
13. Ubuyashiki Amane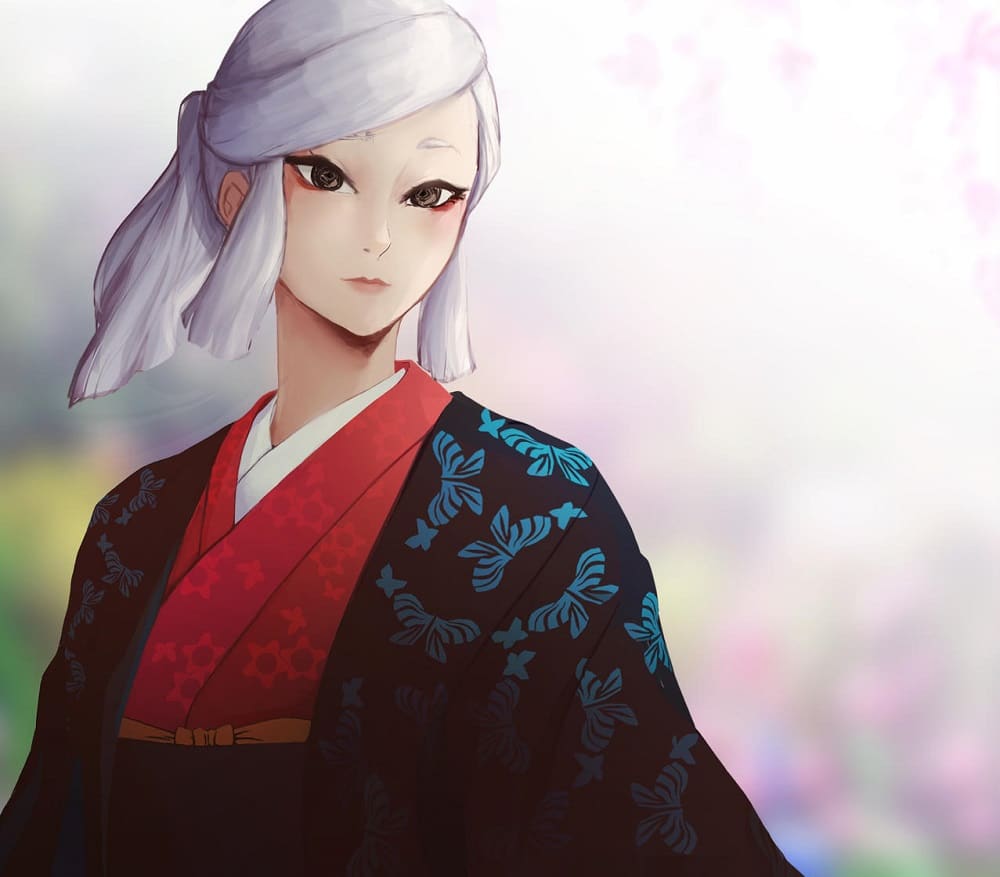 Amane has a peculiar personality, but this doesn't overshadow her non-languid body posture. Amane has blushing white skin, coupled with lavender eyes.
On top of that, she ensures that her hair cascades down in the shape of a ponytail. She also loves wearing pink kimonos.
---
12. Suma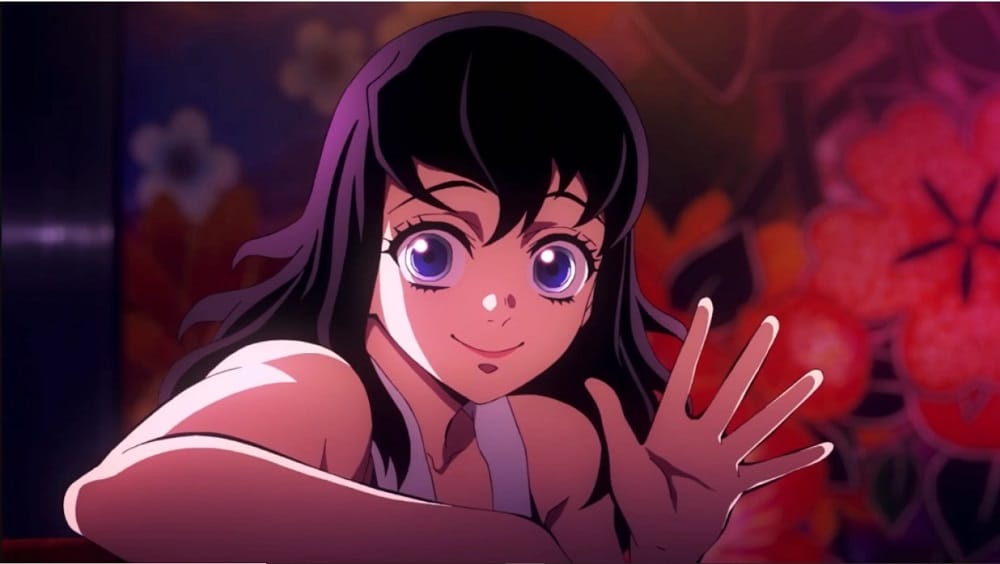 With round eyes and a gratifying body posture, Suma can trap the hearts of millions. Her blue eyes perfectly align with her powerful aura.
On top of that, her black hair twirls to his shoulders which is somewhat sexy. Apart from this, Suma loves wearing jewelry like necklaces.
---
11. Hinatsuru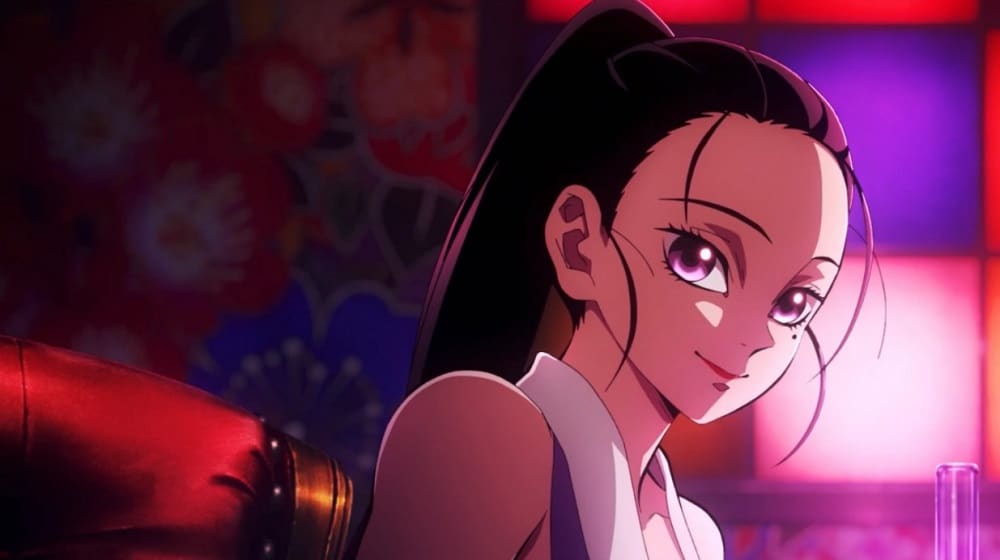 Hinatsuru is known for having a calm and patient personality. This twin, with her appearance, is extremely inviting. For instance, she possesses a slender body coupled with brown eyes and black hair. Moreover, Hinatsuru loves having her hair tied down with a pony. It looks perfect on her.
---
10. Ruka Rengoku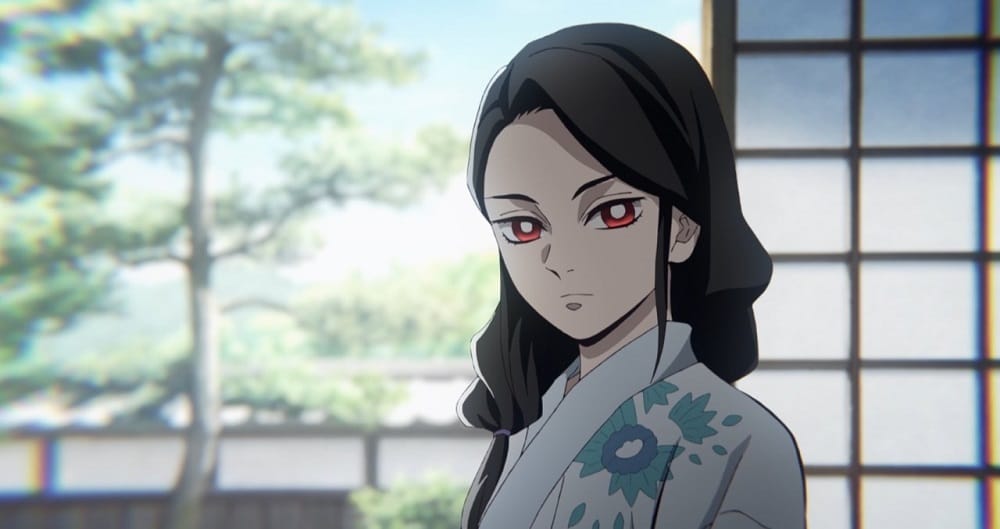 Ruka has quite an eccentric personality yet is gentle and docile in her ways. What makes her special is her white pupil dilated or submerged within those dark red eyes.
Apart from this, her black hair looks stunning on her fair skin, matching her red eyes and sharp nose posture. Overall, she's enigmatic.
---
9. Tamayo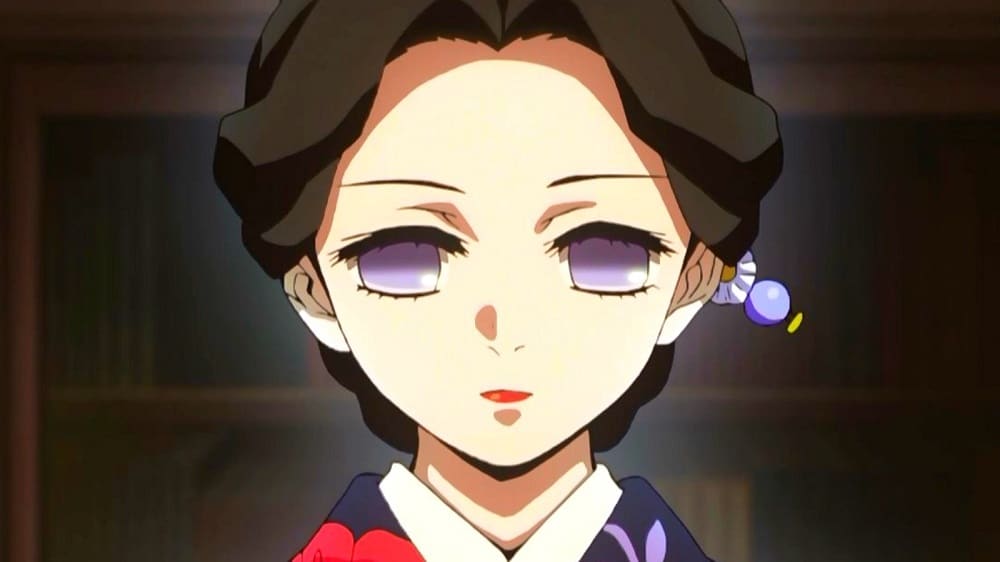 Tamayo is a doctor in action with a dedicated personality that speaks volumes about her character (gentle as a person and demon) in the manga and series.
Anyways, she's blessed with lavishly dark brown hair decently braided down to a single point of contact. Moreover, her rosy red lips make her a perfect candidate for stealing hearts.
---
8. Kanae Kocho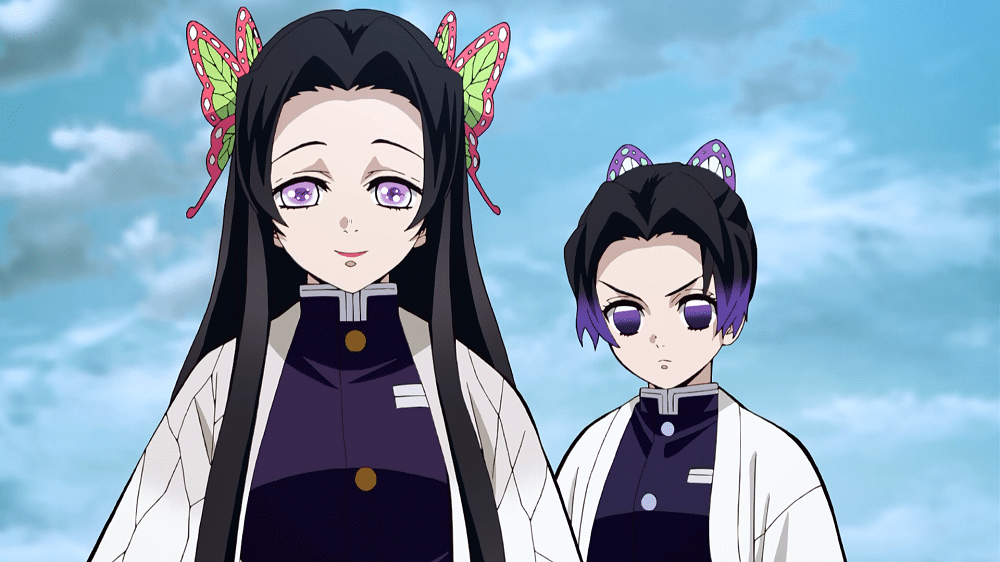 Kanae Kocho is the late flower hashira, who died before the current narrative. However, how she is predicted in the show and manga is spellbinding.
For example, she's tall and has ebony black hair. On top of that, her light violet eyes can captivate anyone. Not to mention, she loves wearing butterfly catchers on her hair.
---
7. Kanao Tsuyuri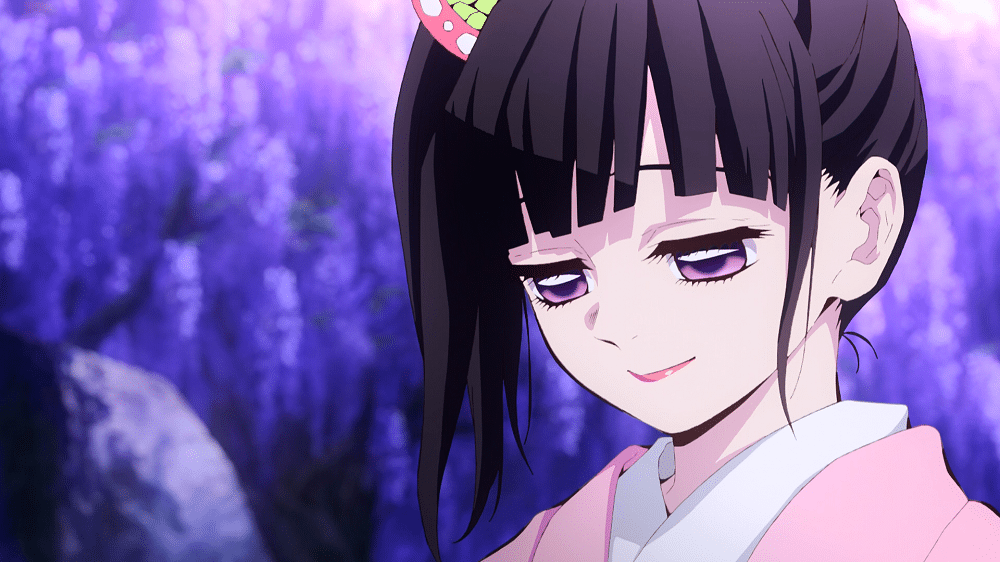 Kanao Tsuyuri is blessed with lilac eyes, which resonate momentarily when she passes fleeting glances over her enemies. She also loves having her hair tied down with a pony, which looks gorgeous and cute.
However, don't let her appearance trick you because, although she's hot, she's also one of the deadliest demon slayers in the show.
---
6. Daki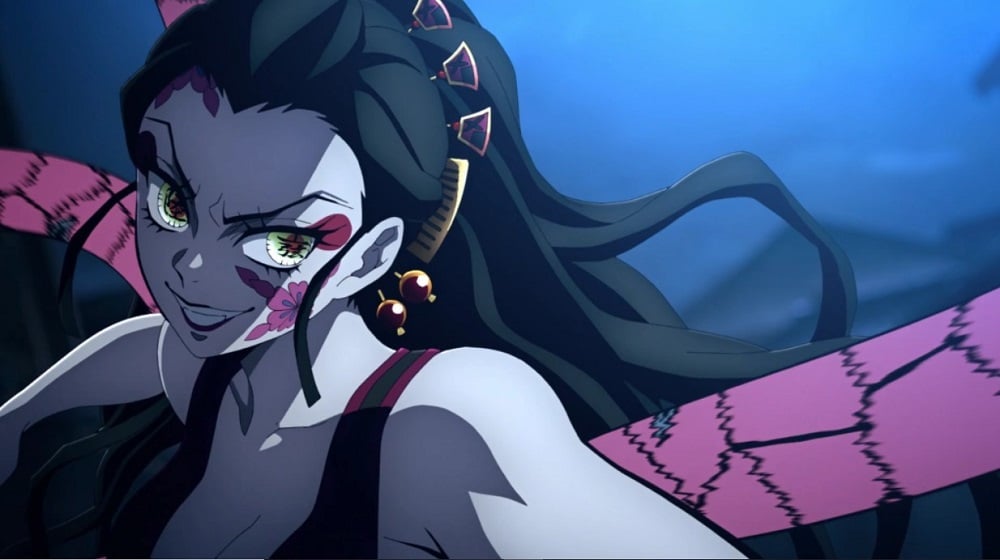 Daki is affiliated with the Twelve Kizuki and is one of the renowned antagonists in the series. Daki has fair skin, which complements her lime-green hair for its worth.
In addition, she always ensures that her hair is pinned down with a pony, ultimately giving her a seductive look. Her smile is just out of this world.
---
5. Shinobu Kocho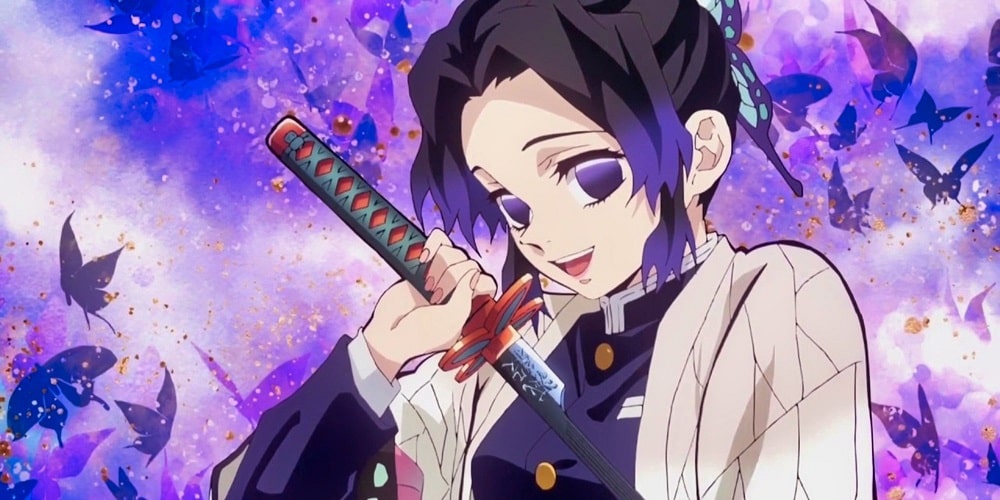 Considering her demeanor, she's quite a wonderful person. Younger in age and have been through so much, including the massacre of her parents, she turned out to be resilient and beautiful.
She has a relatively fair complexion that is coupled with purple hue eyes. On top of that, hair strands, especially those cascading down to her shoulders, twins with the color of her eyes.
---
4. Muzan (Women form)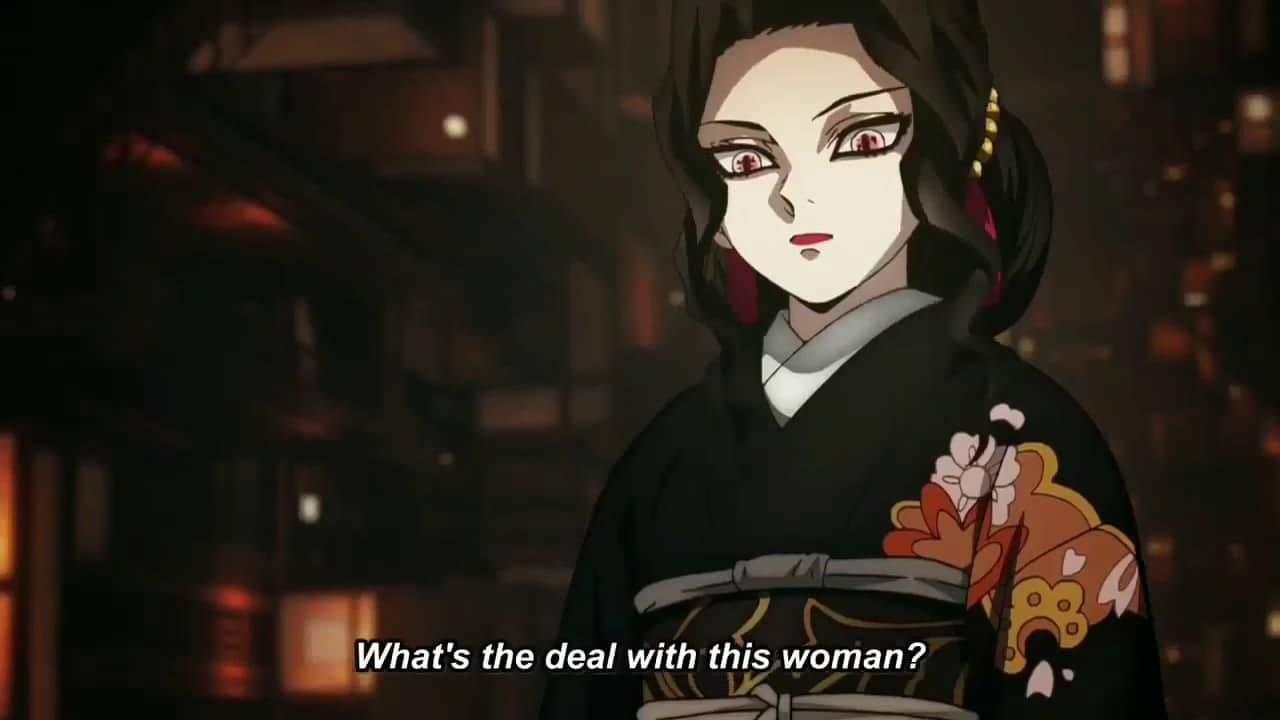 Muzan's woman form is somewhat enticing because he can transform himself into various genders and identities. Among them, the best award goes to his female transformation because, generally, he's depicted as sexier and more vibrant. On top of that, his female form has black hair that pairs remarkably with flashy red eyes.
---
3. Kotoha Hashibira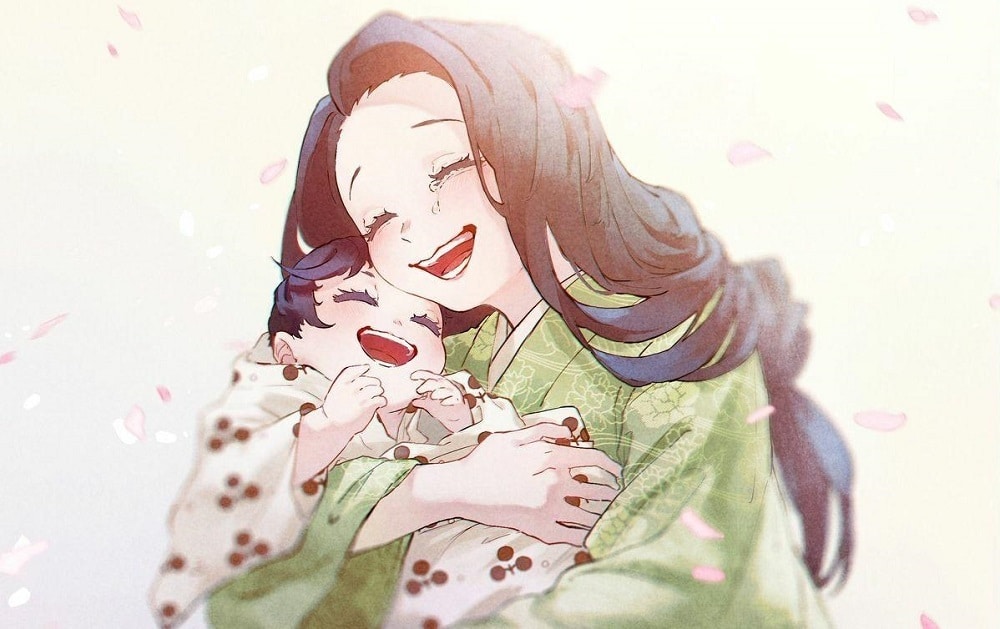 Kotoha is a simple woman with little to no extravagance. Yet her simpler aura attracts many men. She has perfect lush black hair that is perfectly twin to her large, flashy green eyes. Apart from this, her smile is adorable.
---
2. Mitsuri Kanroji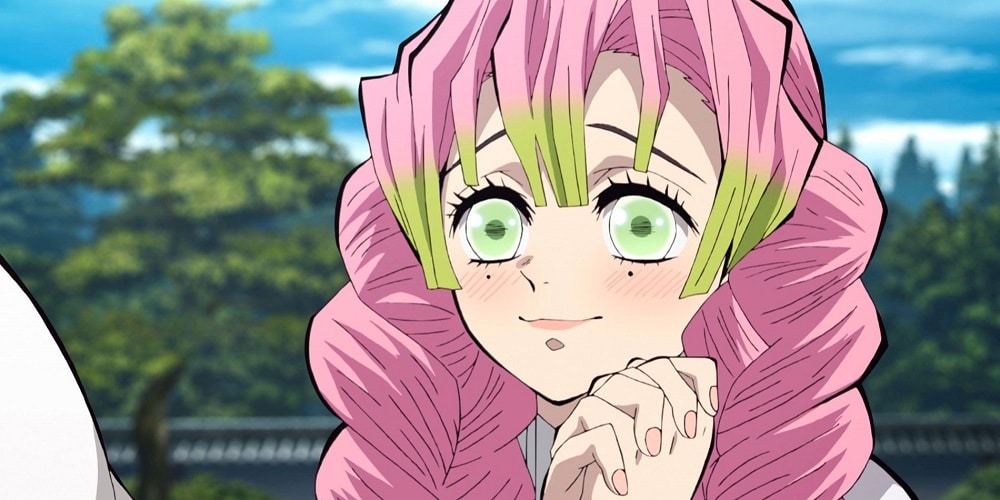 She's deadly and has a pure craving for killing. No wonder she's a demon slayer with little to no emotions. Surprisingly, she's also a love hashira, which goes against her character.
Anyhow, she's blessed with a decent height and pink-green velvety hair that cascades down to her arm-lengths. Moreover, she has light green eyes that are inviting and can entrench anyone.
To learn more about her: The Life and Death of Mitsuri Kanroji [Love Hashira] in Demon Slayer
---
1. Nezuko Kamado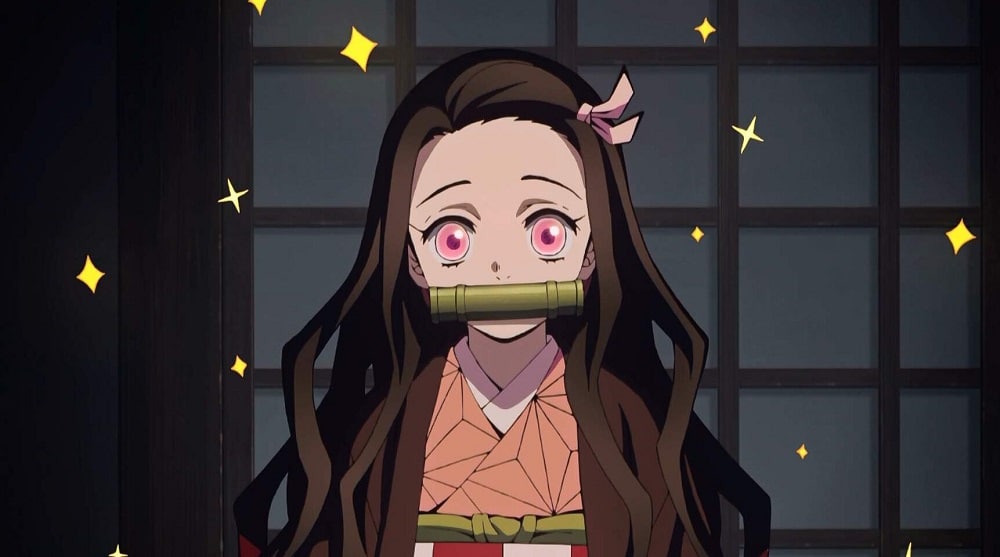 Nezuko Kamado is one of the best and most competitive demon slayers in the series. She's gorgeous and has a dedicated aura attached to herself. Moreover, she has fair skin and stiletto nails painted over pink.
Even her eyes are pink, making her whole appearance look so ethereal and out of the world. Not to mention, she has decent-length hair that plummets down to her arms.