Every family loves spending time together, not only on special occasions but also on a day-to-day basis. While it can be challenging with a busy schedule, bonding with your kids does not require fancy activities outside. Sometimes, TV streaming is all you need at least a few times a week to keep yourself and your child entertained.
Anime has been gaining a lot of attention in the US, especially now that Netflix has been paying more attention to its anime library. With amazing shows like Dragon Ball, Naruto, One Piece, and Death Note, it's easy to see why more and more people have loved it. However, as much as it all looks suitable for kids, there are some shows that are not the best ones with kids in the room.
Many parents and older siblings are searching for shows that they can watch with the kids in the family. But in order to get kids interested in anime, many fans will likely show them something a little more intriguing and unique. While there are numerous shows to choose from, especially from major streaming services like Netflix, Hulu, and Dish TV, we've created a list of kid-friendly anime shows you should watch with your kids. Let's begin!
---
1. Naruto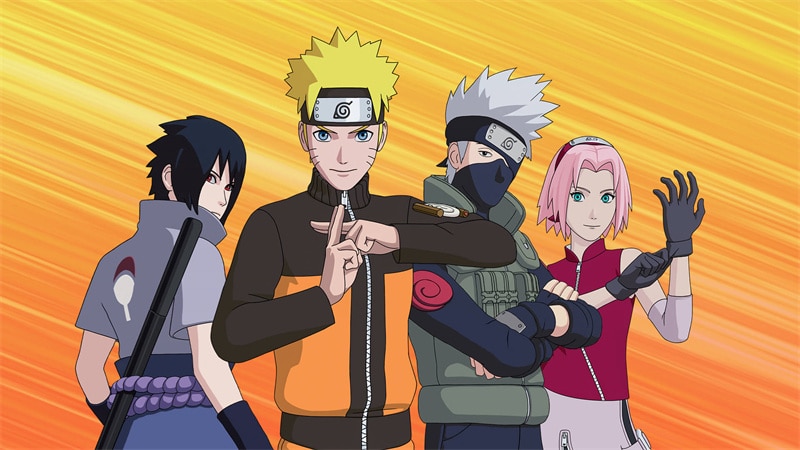 Naruto is one of the classics that started it all. Many adults have gotten into anime after they watched this series. So, what makes it special? There is a lot of action, exciting battles, and dramatic tension in this anime. It features a balance of comedy and violence that appeals to both kids and parents. The main characters also convey a great message for kids—hard work can always beat natural talents.
A lot of the story takes place in the Hidden Leaf Village, where Naruto grows into a good ninja. He meets and befriends many other ninjas along the road as he strives to become the village's Hokage (chief) while avoiding the demon fox spirit's attempts to take over his body. This series is 220 episodes long.
---
2. Pokémon
Pokémon is the universal anime that almost every kid and adult knows. This heart-warming series is about friendship, adventure, and a whole lot of craziness. The story revolves around Ash (Satoshi), who wants to become a Pokémon Master.
As he obtained his first pokémon, the oh-so-famous Pikachu, they will embark on an epic journey, meeting up with a wide variety of friends, all of whom have their own unique goals.  This show consists of 276 episodes.
---
3. Sailor Moon
Sailor Moon is a perfect combination of comedy, magic, and family situations that both kids and parents can relate to. There are many good moments in the unedited version of the program, but most people prefer the American version.
That's because Sailor Moon's Toonami series on Cartoon Network was so popular. It comes with 46 episodes.
---
4. Tamako Market
Shows like The Office and Parks and Recreation, which depicted everyday life in a relatable manner, were huge hits. Because of this, people were able to form a close relationship with the characters they most identified with. Tamako Market is a slice-of-life animation that should appeal to those viewers.
In this light-hearted show, a teenage girl works at her parents' store making a Japanese dish called Mochi. There aren't any magical females or Gundams here. Just Tamako, her first year of high school, and how she juggles her job and personal life. This anime television series only has 12 episodes.
---
5. Spirited Away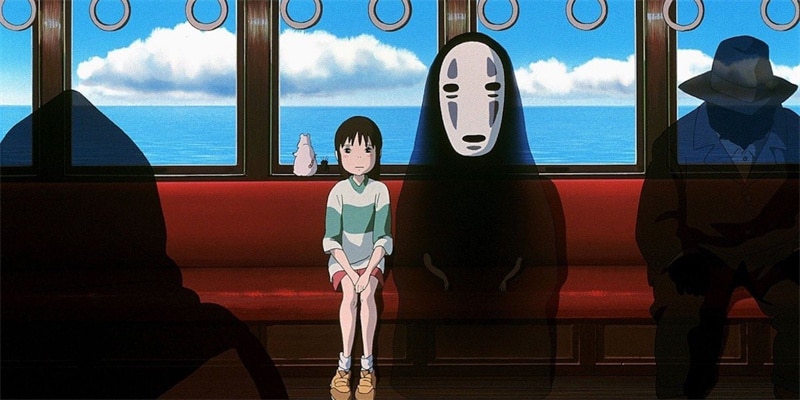 This Studio Ghibli movie has long been considered one of the best animes of all time. Chihiro, a 10-year-old girl, is the main character of Spirited Away, a film about her mission to save her family.
She must engage and work with the supernatural world and its distinct and demanding inhabitants. Miyazaki, who has created many other highly regarded, kid-friendly anime films like this one, was the director of Spirited Away. Miyazaki's work is always a safe bet to watch with kids.
---
6. My Hero Academia
You'll notice features of the typical superhero genre in My Hero Academia, such as tense battles, the ability to keep the audience on their toes, and wacky yet imaginative characters with crazy but cool skills.
Additionally, it teaches valuable lessons about the importance of hard effort, friendship, and helping others. It has a total of 113 episodes.
---
7. Doraemon
Based on the hugely popular manga series of the same name, this anime series brings action and adventure to life on screen. Written in the 1970s, it has been turned into three different anime series since then. It's easy to find something for the whole family to watch. The question remains, though, what exactly is Doraemon?
It is about a robot cat from the future named Doraemon who comes to the rescue of a young kid who has been bullied and failed in his life. Doraemon cares about the boy's future and wants to do everything to aid him.
---
8. My Neighbor Totoro
It's safe to say that everyone who has seen My Neighbor Totoro has had a good time. With minimal bloodshed or violence, the show moves at a relaxed pace and features a rich globe map.
When a family moves into a run-down, abandoned farmhouse in the middle of nowhere, it's a treat for Satsuki and Mei to go on magical nature outings and meet imaginative animals in the woods while Satsuki's mother is sick. This film is one of the best to watch with your kids.
---
9. Haikyu!!
Another sure bet is sports anime, as fans of all ages understand the exhilaration that comes with a huge win. Haikyu, because it is calmer and more realistic when it comes to the plot and gameplay, even the older generation will appreciate the work that went into it.
In addition, there's a human story at the heart of it all. In other words, you're not just hanging out with your dad on Monday night to watch the NFL. There's something for everyone in this 74-episode series.
---
10. A Silent Voice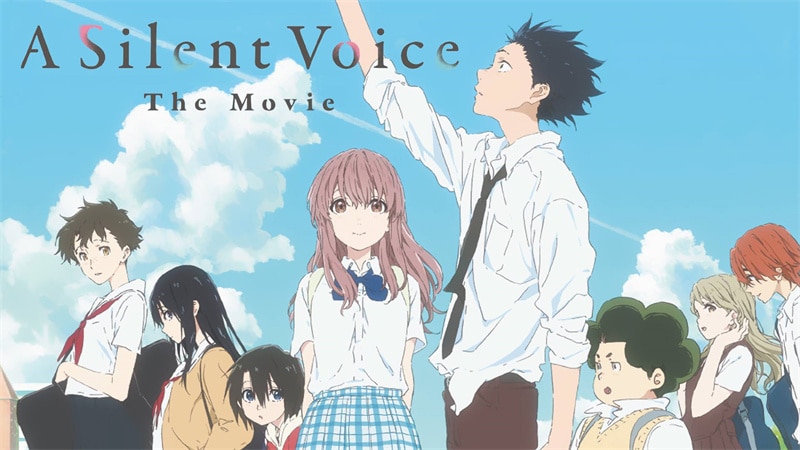 A girl with a hearing disability is the focus of this story. She is bullied so severely that she is forced to leave her current school and find a new one—love, bullying, handicap, and friendship all feature in A Silent Voice's unique and kid-friendly novel.
---
Conclusion
Have you chosen the next anime you'll watch with your kids? Give these ten anime series and films a try, and we're sure you won't regret it. You and your kids can learn numerous valuable lessons from these shows. So, grab your snacks, and get ready for an exciting bonding with your kids!