Today we are discussing a few of the best wellness and improving lifestyle apps to help you target healthy weight loss goals through monitoring and innovative techniques. Living a healthy life is paramount to our relationships, focus at work, and spending our spare time.
These apps are crucial to achieving this success and will become your assistant, guiding you and reminding you to target and achieve sustainable goals. Let's start learning about these in detail.
---
What is the Essence of Wellness Apps?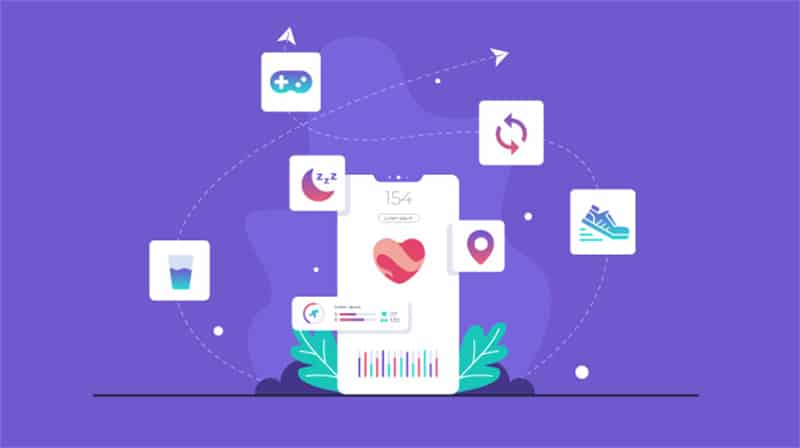 Wellness apps promote healthy lifestyles that can be specialized fitness apps that target exercise routines and track your physical or mental activity. They can also be intermittent fasting apps that can guide you in better nutrition and time management while managing general wellness solutions. These apps focus on enhancing engagement techniques that can improve your physical and psychological behaviors to feel more motivated. Here are some core features that your favorite wellness app should have.
Health State Tracking – The app has an automated tracking ability that can work with wearables, nutrition logs, journaling techniques, etc.
Analytics – Can show you graphically your progress and how to adjust your habits so that all can be seen on your personalized dashboard.
Self-Care Sessions – Helping you set goals, complete challenges, monitor milestones, etc.
Wellness Education – Regular articles published with the best FAQs, quizzes, support for chatbots, and more.
These are just some core features that can be enhanced, such as User Engagement, Security, Billing, Payment Management, and much more. Keeping this core principle in mind, let's look at the best apps on our list.
---
Lasta
If you are looking for an app that ticks all the boxes mentioned above and can help you tailor your goals as to your needs, Lasta app review shows is perfect for your needs.
It curates your dietary needs, daily schedule, focused goals, and so on based on the interview or survey you take when you first launch the app. You can repeat the evaluation or change your preferences if they are improving.
The app takes delight in gaining information from how you use it and meet your goals, and it analyses all of your activities and plans appropriately. In addition, it employs clever monitoring to determine how you adapt to various goals and programs.
Best Features
Balancing Act – The app does the health fasting balancing act for you backed by science that will show beneficial results that are sustainable and achievable.
Self-Awareness and Taking Action – The innovative health trackers backed by CBT help pattern identification that show results allowing you to learn more about nutrition. Combined, these changes are achievable and sustainable, helping improve habits.
Feel Empowered – Take control of your health instead of counting calories with advice and support from the community.
Best Tools At Your Fingertips – Professional tools help unleash your potential with advanced tracking and monitoring and prompt you to love.
Personalized Health – Expert advice and advanced courses help you choose your regimen, and meal plans, allowing for quickly losing weight and sticking to the program.
Subscription Charges
$39.99 for one month.
$54.99 for three months, making it $18.33 per month.
$74.99 for six months, costing just $12.49 each month.
---
Streaks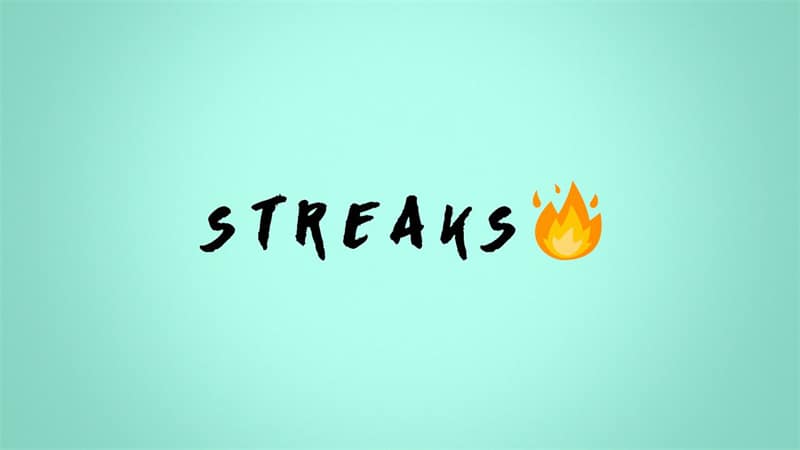 Think of Streaks as a to-do list that helps you form good habits by following easy-to-achieve goals and holding your goals accountable. You can add up to 12 tasks that you want to enhance your practices around daily. It only asks for following up on your routine and continuing streaks consecutively.
Best Features
Apple Design Award – Intuitive user control experience and range of complicated menus simplified have made this favorite for fans to complete their goals.
Form Good Habits – Walk the dog, floss your teeth, or Eat a healthy meal, and your to-do lists your way. Up to 24 tasks that you wish to make a habit of in your lifestyle.
Don't Break the Chain – Working regularly on something helps you keep the habit. The app makes it a lot easier by linking to your health app.
Stats and Customization – Choose how the Streaks list works, even down to picking specific days for each Streak while viewing stats and infographics to do better.
Subscription Charges
No subscription, only a one-time payment of $4.99
---
Intention
This app is a self-care techniques app that works by teaching simple and actionable exercises into your routine. This app offers many ways to achieve the best meditation focus while providing tons of knowledge through productivity, self-care growth, and mindset books. The best thing is that you get summaries and the best bits from these books and programs.
Best Features
Short-Term Programs – These help you quickly get on the goal setting, guiding you through journaling audios for effective habit building.
Meditation and Journaling – An aesthetically pleasing interface allows you to enjoy curated meditation techniques dispersed through guided journaling audios.
Community Connects – The app's creator always works with the community to bring essential features helping communities strive together using these simple tools.
Exercise as Needed – Simple exercises that let you bounce back even after a busy day and guide you through daily chores.
Change Your Mindset, Change Your Life – Exercises are designed in the best way, making them actionable, and will change how you think about your goals.
Subscription Charges
The free version contains sufficient content to see the merits of the app.
Free trial for Annual Subscription
Based on your preference, the subscription costs between $95-144 per year.
---
Final Thoughts
Wellness apps can help you prioritize your psychological health and general well-being. And they're dirt cheap. There's no reason to spend hundreds of thousands of dollars on a luxury wellness resort when you can get the same results in the convenience of your own home. Furthermore, they accompany you wherever you go, allowing you to keep working to promote your wellness while traveling.
So, what are you holding out for? Download one of these apps today to focus on your health and fitness.