We are all human beings. That means we tend to be stressed, anxious, desperate, discouraged, and depressed. Such problems negatively influence our everyday life, academic and work performance, and productivity. Hence, it's natural that everyone wants to get rid of these obstacles and live the best life possible.
Nowadays, we are provided with plenty of various resources designed to improve our lives. For instance, if you have ever wondered, "Is it possible to pay someone to write my essay?" the answer is – yes. There is always a solution to any problem.
The same goes for apps: you can find a problem-solving tool just by searching it on the Internet. In this article, we want to simplify your search and touch on the top apps that will change your life for the better.
---
Pomodoro Army.Do
You've probably heard about the Pomodoro technique, which allows you to work for a limited amount of time without distraction. Unfortunately, this app is designed only for Android users and has a few features that will help you optimize the Pomodoro technique.
First of all, in PomodoroArmy, you can choose your own work interval, short and long breaks, and the number of intervals for the day. This helps you avoid overworking, as a specific goal is initially set (e.g., 7 intervals of 40 minutes).
Now, let's tell you about a huge plus of this app. If the current work involves the use of a smartphone, PomodoroArmy can also count time in the background and alert you when the job is over. The alternatives don't provide such an option.
---
Goodbudget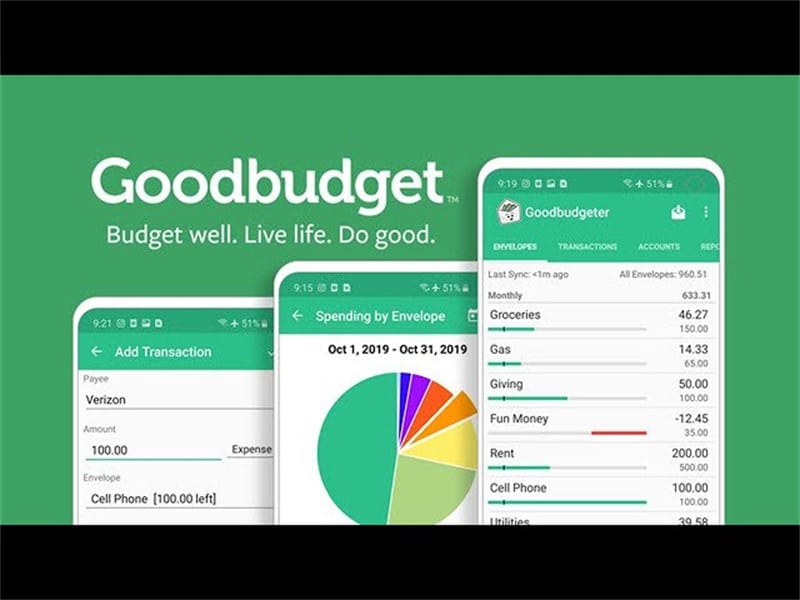 Money is one of the reasons why people develop stress. In the pursuit of money, people sacrifice their mental and physical health. So, to stay healthy and remain successful, you need to learn how to manage both of these things.
This app is designed to set up a virtual bank account that allows you to analyze your spending in different categories. Here, you can create your personal "envelopes" by selecting the categories on which you spend money most often (food, shopping, entertainment, etc.).
Then, you can allocate your budget according to how much per month you plan to spend on each category. Hence, you will learn how to save money.
---
MoneyFlow
This user-friendly tool with a nice interface is one of the most effective ways to keep track of your income and expenses. Unlike the previous app, you can't initially allocate your existing budget here. Yet, you can track the current status of your bank account.
Spending categories are limited to a few basic options:
food;
transportation;
clothing;
entertainment
However, this is more than enough to analyze your financial activity and keep track of spending.
---
Trello
This platform is an upgraded version of the to-do list that allows you to not only write down tasks for the day but also plan meetings, long-term things to do, or goals for the month. The format of this time-management app is similar to Pinterest, as you can create boards for every aspect of life (daily routine, creativity, studying, etc.).
By connecting the free optional "calendar," you can sort your to-do's by date, and the app will remind you how much time is left before the deadline. You can also add a detailed description, pictures, or links to each "note."
---
Insight Timer
One of the best ways to improve your mental health is to meditate. But not all people are aware of how to do it right.
Fortunately, this app will guide you on how to do it properly and don't harm yourself. This is the most popular free meditation app. Each day, the instructor community posts more than 50,000 hours of meditation recordings, sorted by author, theme, duration, language, and so on.
When you open the app, you will be asked a few questions about your experience and goals. Then, you can decide what kinds of meditation you want to practice, choose sound effects, and set the duration.
Also, you can observe how many people are meditating right now all over the world and even join group meditation. There you can meet new people, find soulmates, and make friends.
---
MoodKit
If you can't afford to have sessions with a therapist, download this tool. MoodKit was developed through numerous studies by two clinical psychologists who have proven the effectiveness of cognitive-behavioral psychotherapy in working with depression and other mental disorders.
If you want to change your mood, behavior, and life for the better day by day, these four features of MoodKit will be enough.
Activities: recommendations for specific exercises and steps to regulate the emotional background.
Thought Checker: a system for recording and changing negative thoughts, with the possibility of long-term observation and analysis of one-type situations.
Journal: writing down your thoughts and emotions is one of the best ways to control them. This feature helps you observe your behavior throughout the day with a set of templates that can be changed as desired.
Mood Tracker: here, you can create daily mood notes and graphs (based on the mood swings) that you can save and send to your therapist later.
---
Eat Right Now
Some people tend to overeat when stressed. This app is not about dieting and calorie counting at all. It is a science-based daily program that uses neuroscience knowledge to reduce uncontrollable food cravings.
This app was developed by Judson Brewer, MD, a famous addiction psychiatrist, in cooperation with Sharecare company.
They have developed a program of
daily exercises;
tools for coping with food cravings;
an expert coaching and support system;
support from a like-minded community.
If you've ever tried going on a diet or using a food journal app, you know how difficult it is to control yourself and keep yourself on track in the first few days.
Eat Right Now lets you effortlessly discover what it is inside you that triggers your cravings for food, what leads to going astray, and how to encourage yourself. By recognizing your stressors and eating patterns, you can reprogram your brain for healthier and more sustainable habits.
---
Sleep Cycle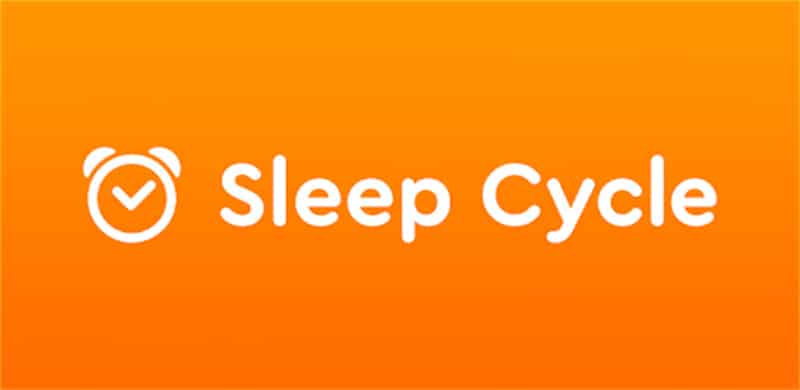 Getting a good night's sleep is the key to wellness and longevity. If you have trouble falling asleep or can't wake up in the morning, you can download various apps designed to improve your sleep hygiene. However, many of them simply offer relaxing sounds, meditations, pleasant light, etc.
As for Sleep Cycle, this tool is designed to monitor your sleep phases and wake you up when your body is truly ready. Also, you can observe your phases of sleep as the app uses either a microphone or an accelerometer to check your breath.
When you wake up, you will be able to see your sleep schedule and compare it to the previous one. You can also determine what impact alcohol, medications, or any activities have on your sleep quality.
---
Breathing Zone
Studies show that deep breathing stimulates the parasympathetic nervous system, which has a calming effect on the entire body. Here is a list of advantages of regular practice of deep breathing:
your blood pressure decreases;
neural connections in the brain are rebuilt;
stress and anxiety levels decrease;
your mood goes up.
Breathing Zone is a user-friendly app that provides you with plenty of breathing exercises. The point is that it measures your breathing rhythm (duration of inhalation and exhalation). Based on this analysis, you will receive an animated picture that will tell you at what pace you should breathe right now.
In the app, you can easily set the duration of the entire breathing session, target heart rate, and breathing rhythm. You can work on weekly goals and track your progress. In addition, there is an option to turn on voice instructions, soothing sounds, or a vibration mode to signal the beginning and end of the exercise.
---
Summing Up
We hope you find this article useful and will try some of the apps listed above. The point is to be consistent and work on your mental and physical health every day. If you're determined enough, you'll notice positive changes in your life pretty soon.