Are you looking for the best Google Chrome extensions to achieve several purposes when using the internet? Then you have come to the right place! This article will take you through some of the best Google Chrome extensions.
There is no doubt that Google Chrome ranks among the best and most popular browsers in the world. There are many qualities that this browser possesses which make it stand out among its contemporaries. The browser is one of the easiest browsers to use. It has an impressive user interface, there are many security and privacy features, and the browsing is fast.
But one thing that should not go unnoticed is the browser's vast collection of extensions in its web store. There is hardly any extension that you won't find. These extensions allow you to do many awesome activities and make some tasks much easier to accomplish.
Google Chrome extensions are numerous, and it isn't easy to choose which one will fit your needs or give you the exact work rate and features you desire. And because these apps work efficiently, the task is even made harder.
We have decided to put together this list of the best Google Chrome extensions compatible with your chrome browser for these reasons and more. You can find them below.
---
Top Best Google Chrome Extensions
---
1. Momentum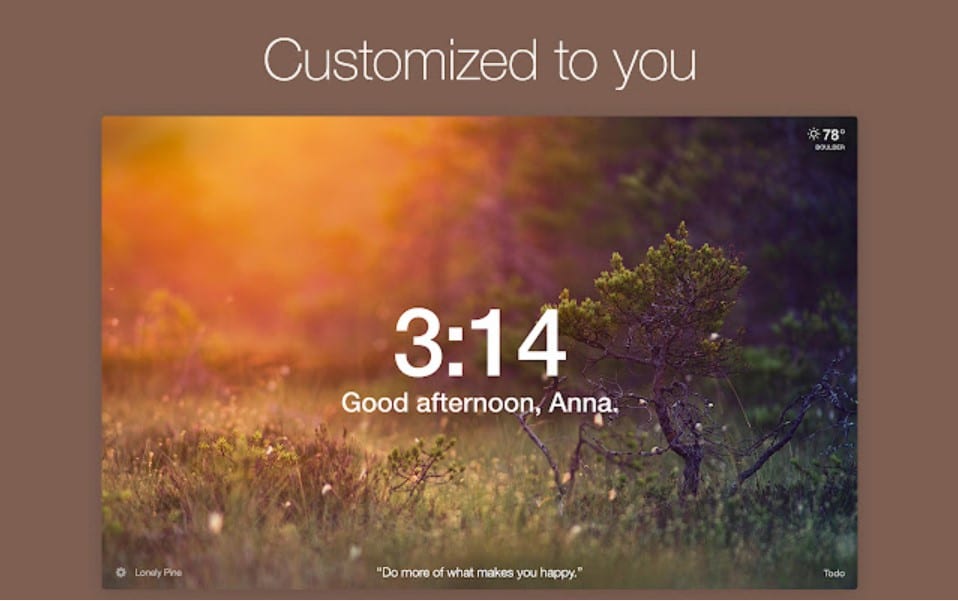 Momentum Chrome Extension is a chrome extension loved by many, and it is one of the best chrome extensions out there. If you want to modify your browser to suit your tastes, then you will love this extension. This service helps you to alter the appearance of your Google Chrome browser. The app looks very attractive.
You can make modifications directly from the extension's dashboard. Momentum comes with paid plans. It will cost you $4.95 a month and $29.95 a Year. These paid plans will give you access to more modifications, including notes, themes, fonts, and custom background images. However, the free version comes with enough features, which should be okay.
---
2. Nimbus Screenshot & Screen Video Recorder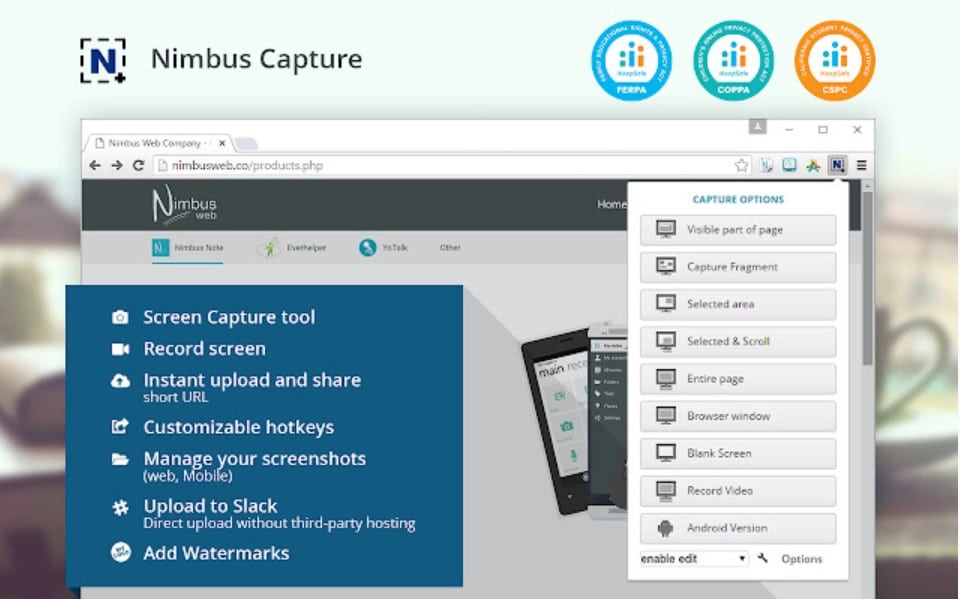 Nimbus Screenshot & Screen Video Recorder is regarded as one of the best Chrome extensions. This app comes with so many features which you can use without any trouble. This recorder is not restricted to Chrome tabs alone; it allows you to make a record of your browser's entire screen. With Nimbus Screenshot & Screen Video Recorder, you can save screenshots in formats such as JPG and PNG. Your screen recording can be saved in HD, Full HD, and 4K formats. This software is the best screen and video recorder that is available for Chrome.
The extension's upgraded version is called the Nimbus Capture Pro. This enhanced version which gives you access to more features begins at $19.99 per Year. In this upgraded version, you will be able to convert video to MP4 and GIF. You will also be able to crop and trim video content to your taste. It allows you to directly send a video to YouTube, upload photos and videos to Google Drive, add unique watermark for branding purposes, and so on.
---
3. HTTPS Everywhere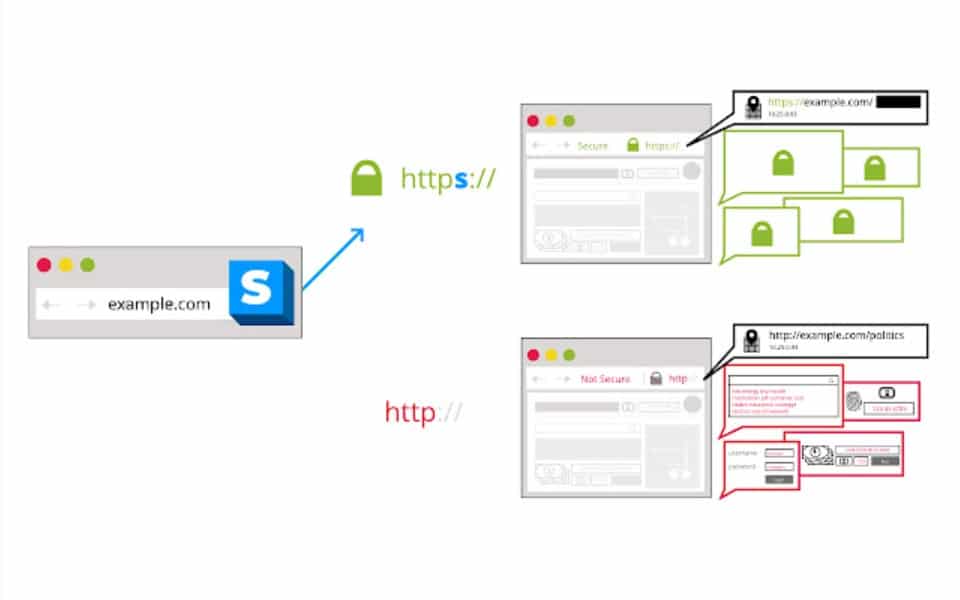 HTTPS Everywhere for Chrome is a free popular extension service that you can add to your Chrome browser. However, this extension s not restricted to Chrome alone; you will find it a default service on some other popular browsers. This software offers you security by altering websites from less secure "HTTP" to secure "HTTPS."
This is an essential aspect when it comes to user protection and security while using the internet. The more secure "HTTPS" covers three security areas: encryption, Data Reliability, and Certification. Thus, HTTPS Everywhere for Chrome is an important chrome extension that you should have as it will give you ample protection from hideous websites and malicious content on the internet.
---
4. Grammarly for Chrome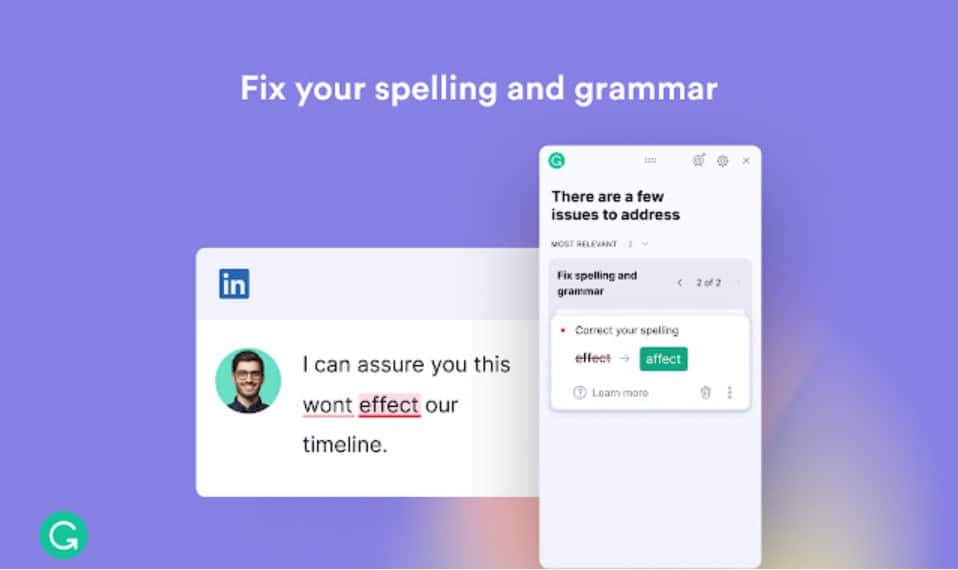 Grammarly for Chrome is unarguably one of the best and most used extensions on Chrome. It is an important extension to have. If you are a writer, student, blogger, or someone that writes official documents, you will find this software very handy. Grammarly ensures that your grammatical errors do not go unnoticed. And one good thing is that it works seamlessly with other apps such as Gmail, Twitter, WordPress, Google docs, Facebook, and many more sites.
If the extension is enabled on your Chrome browser, no matter what site you are on, as soon as you begin to type in words, the software will automatically begin to pick up your mistakes by underlining them in red. And it will give proper suggestions on how to correct your mistakes. You will find spelling, punctuation issues, grammatically incorrect sentences, wordy and unclear sentences, etc.
---
5. Giphy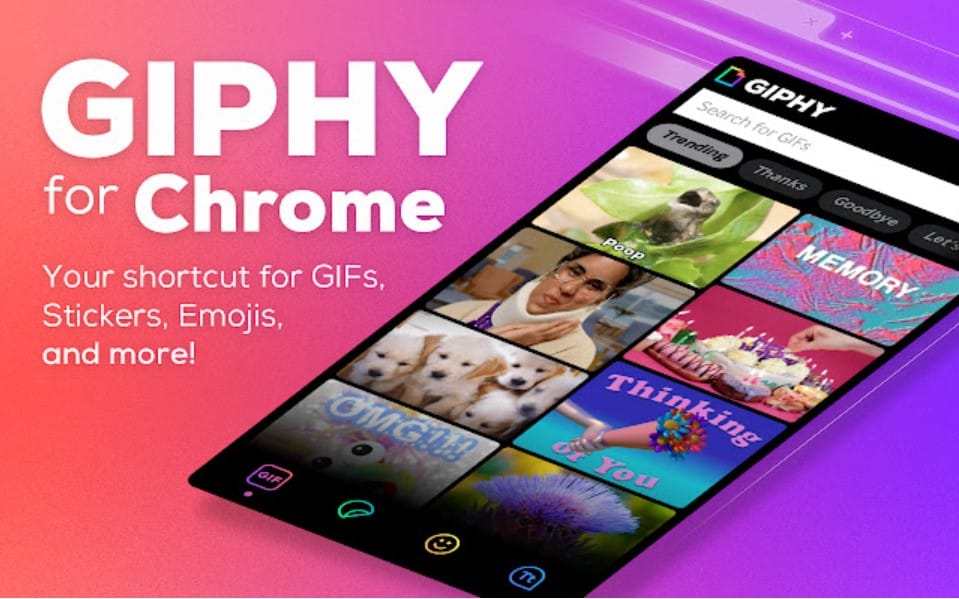 Giphy for Chrome is another chrome extension that is loved by many. Many people use animated GIFs nowadays as a form of self-expression, especially on social media platforms such as Facebook, Instagram, WhatsApp, and so on. This free extension gives you access to thousands of GIFs and stickers.
To use GIFs and stickers on Giphy, you need to look for the preferred GIFs or stickers, drag and drop them at the target location.
---
6. Honey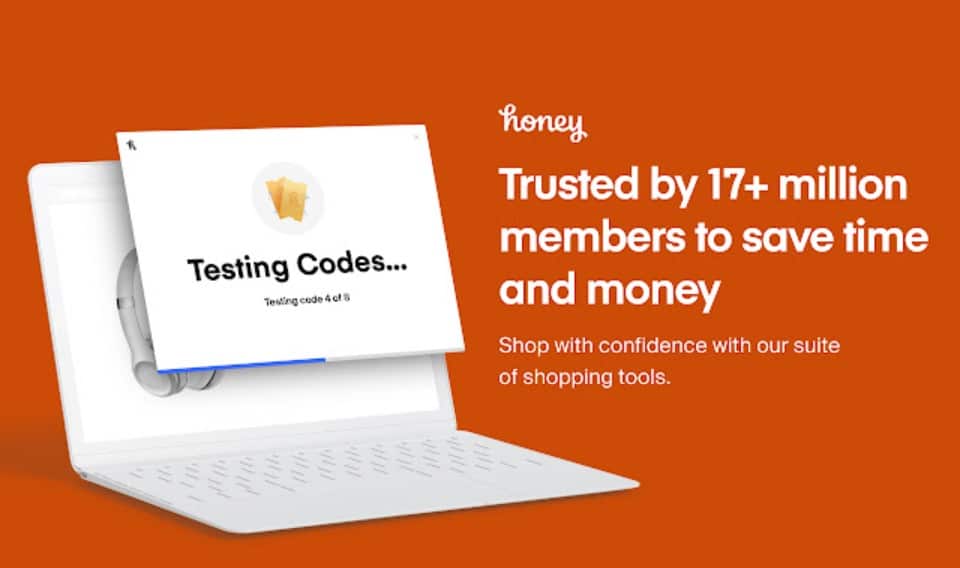 Honey for Chrome is another popular extension service you can add to your Chrome browser.  People who do a lot of online shopping will find this extension very useful as it is a coupon extension. The extension adds coupons during checkout on integrated websites; thus, there is no need to search for them manually. This app makes your work easier.
Honey for Chrome can be used for shopping sites in the US, UK, Canada, India, Australia, and universal shopping platforms. If you are an online shopper, you will find this app incredibly helpful.
---
7. ZenMate VPN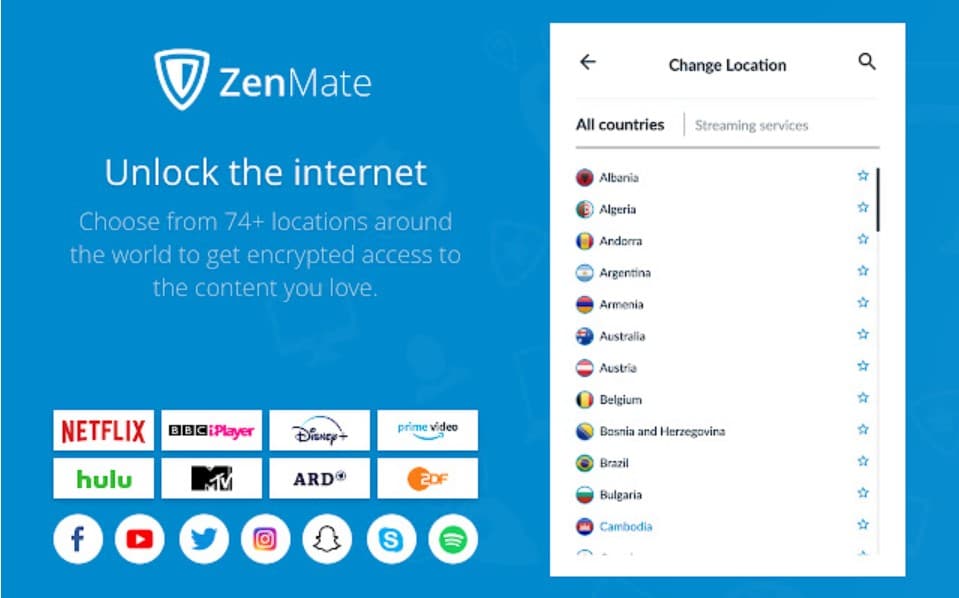 ZenMate VPN is another credible extension for Chrome. This free VPN extension allows you to access websites that are geographically restricted to your country. This VPN also offers you great protection as you browse your favorite sites on the internet. It achieves this by concealing your original IP address and encrypting your connections, thereby making you undetectable as you use the internet. ZenMate VPN offers you server connection to 4 countries and limitless bandwidth.
However, this app comes with a premium version. Subscribing to this version will give you access to possible server connections to 74 countries. Thus, if you seek ample privacy and security while using the internet, ZenMate VPN will prove to be a good addition to your Chrome Browser.
---
8. Speedtest by Ookla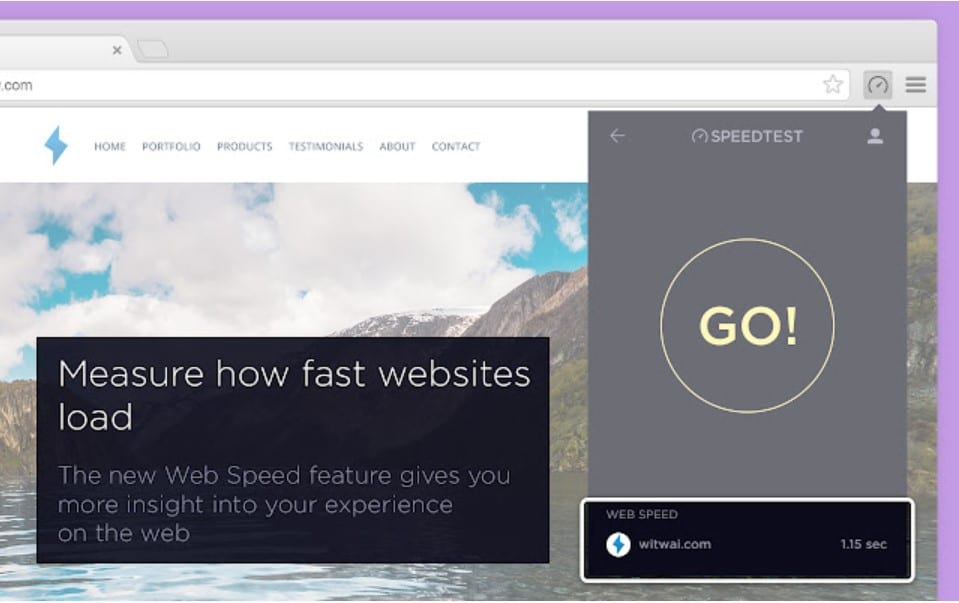 Speedtest by Ookla is another good extension for Chrome. This tool allows you to check your internet performance directly from your Google Chrome toolbar. It will instantly give you information such as download and upload speeds.
Speedtest by Ookla is a good extension to have as it will let you know how fast your internet connection is, which will enable you to make necessary adjustments.
---
9. Email Finder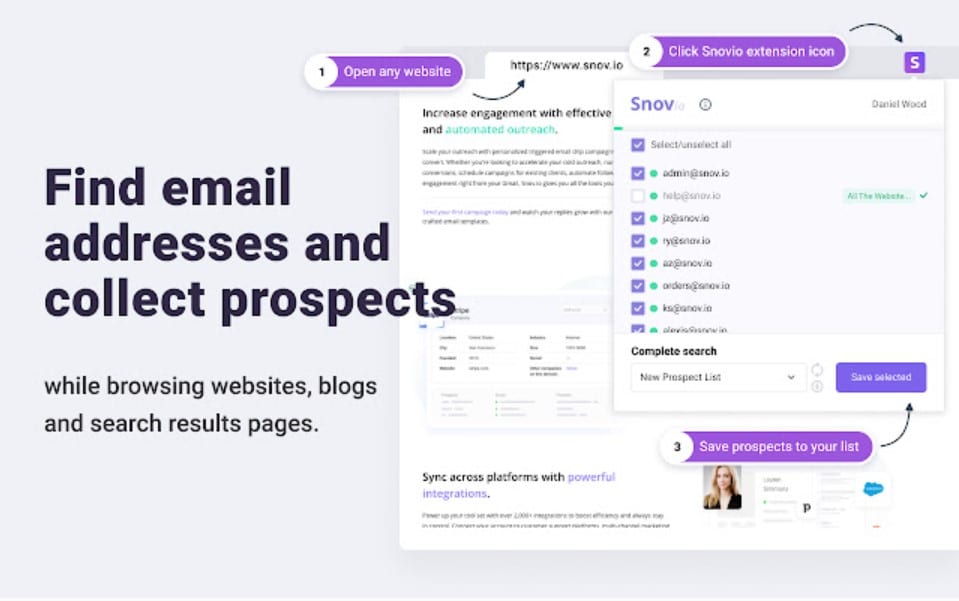 Email Finder by snov.io is another great Chrome extension you will find helpful. It is regarded as one of the best email finder extensions available on Chrome. You will find this extension not too difficult to use. You don't need to start the arduous task of manually searching for an email address; clicking on the Email Finder extension will automatically all the available email ids through its rigorous scanning mechanism.
Thus, if you find it hard to look for the email address of a website owner or manager, then Email Finder by snov.io will save you a lot of stress. We highly recommend this Chrome extension.
---
10. VidIQ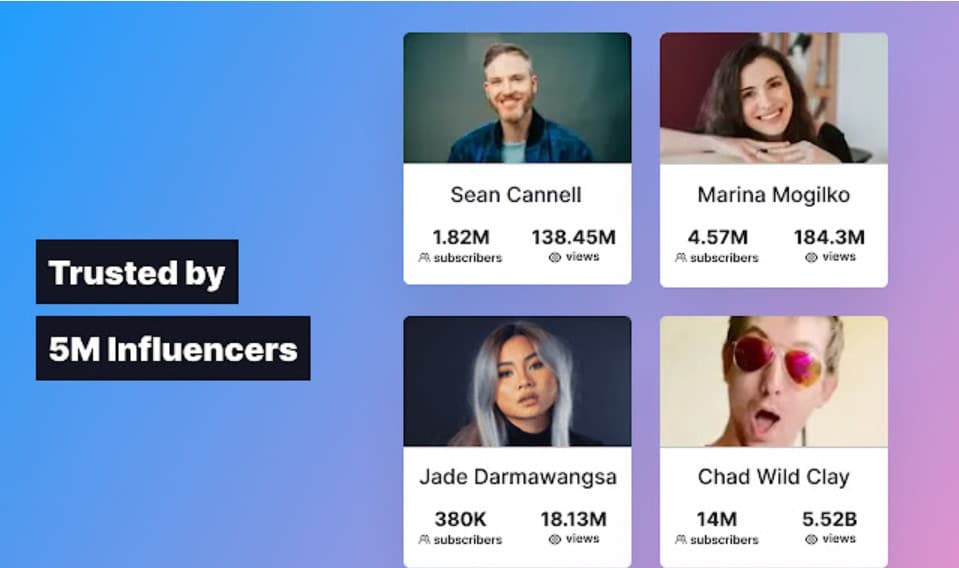 VidIQ for Chrome is a popular extension on Chrome. This extension acts as a form of data detector and accumulator. The extension will gather daily views, video tags, channel tags, engagement rates concerning YouTube channels. YouTube is a very popular social platform for sharing videos and other relevant content. It has grown over the years to become a medium of income for so many people. Thus, you find many people owning YouTube channels that need patronage from audiences to gain relevance and success. If you are new to these methods on YouTube, you will find it difficult to gain views, likes, and engagements.
This is where VidIQ comes in handy. It helps you to develop your strategy by giving you valuable information about your competitors on the platform. This way, you will understand how everything works. Using VidIQ extension more often will give you a good grasp of how everything works and set you on the right path to finding a good strategy to attain success. Thus we highly recommend this extension. The software is free for use. However, it has a premium plan that will give you enhanced information and analysis. Upgrading to this plan is not a bad idea.
---
11. Bitly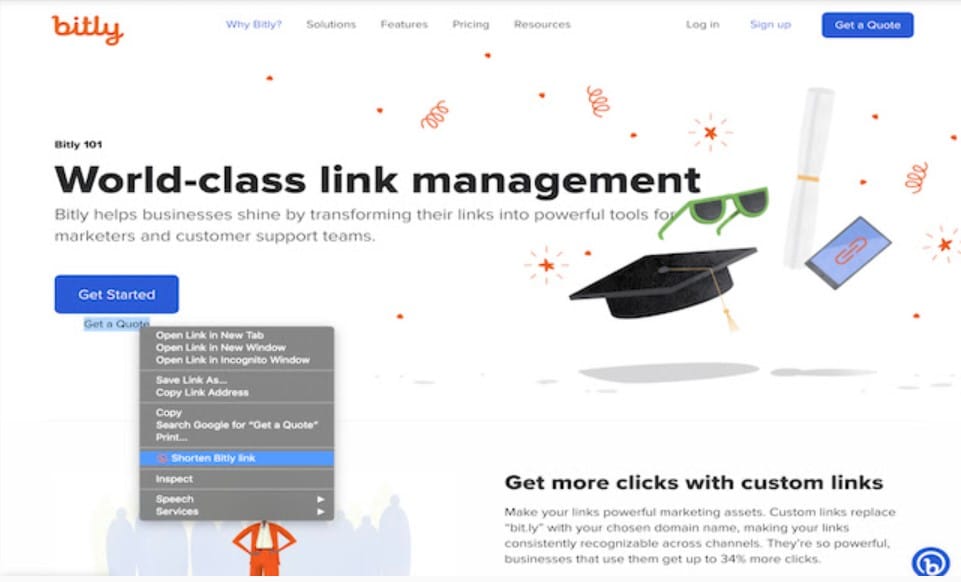 Bitly Link Shortener is one of the most used extensions for Chrome. This tool is a link shortener that allows you to transform long URLs into manageable lengths. A lot of websites and companies utilize this tool in shortening their website URLs. Long URLs can be cumbersome and unattractive when you want to share links to your website or other necessary content with friends or on social media platforms such as Facebook, Twitter, Instagram, email, etc.
Also, copying long URLs can be problematic. Mistakes can occur either during copying or sharing. But when they are short, it is easy to copy them and share. That is why a link shortening tool like Bitly is very important.
---
12. Pushbullet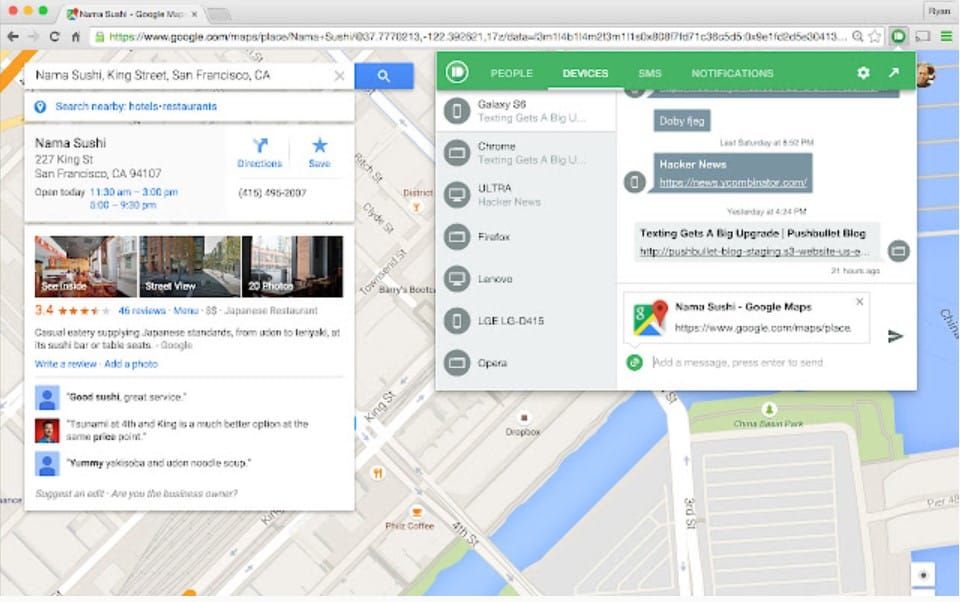 If you want to sync your devices with one another, you will find an extension tool like Pushbullet a great addition across your devices. The application is compatible with iPhones and Android devices. Thus, it is available for free download from the Google play store and Apple app store. This extension will help you access information on your mobile phone; all you need to do to get started with this app is download and install it. You have to use the same email address you used to log in on the Chrome extension.
With this extension, you can send messages, images, or files straight to your phone and also access your SMS, reply messages from many social media applications such as Facebook Messenger and WhatsApp. This extension will allow you to send files and messages to other browsers as long as they have the same extension installed. Thus you can send files from your PC to your phone and access any information you want.
---
13. Save to Pocket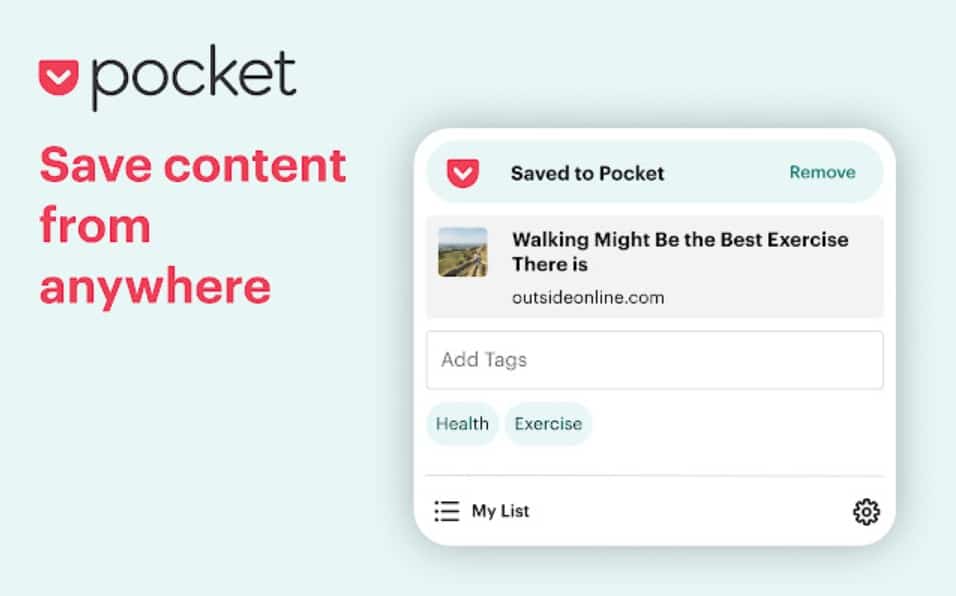 Suppose you are looking for an easy, efficient and reliable way to save articles, videos, images, and other important information you discover on the internet. In that case, you will find Save to Pocket a gem of an extension. Using this tool is not complicated. When you want to use this extension, you will find a pocket button in the toolbar, and all you need to do is click on it.
You can also right-click, and from the pop-up options, choose "Save to Pocket." Save to Pocket extension allows you to access saved videos, images, and other items across all your devices. This will help you save time, stay organized and prevent you from transferring items from one device to another any time you need them.
---
14. Dark Reader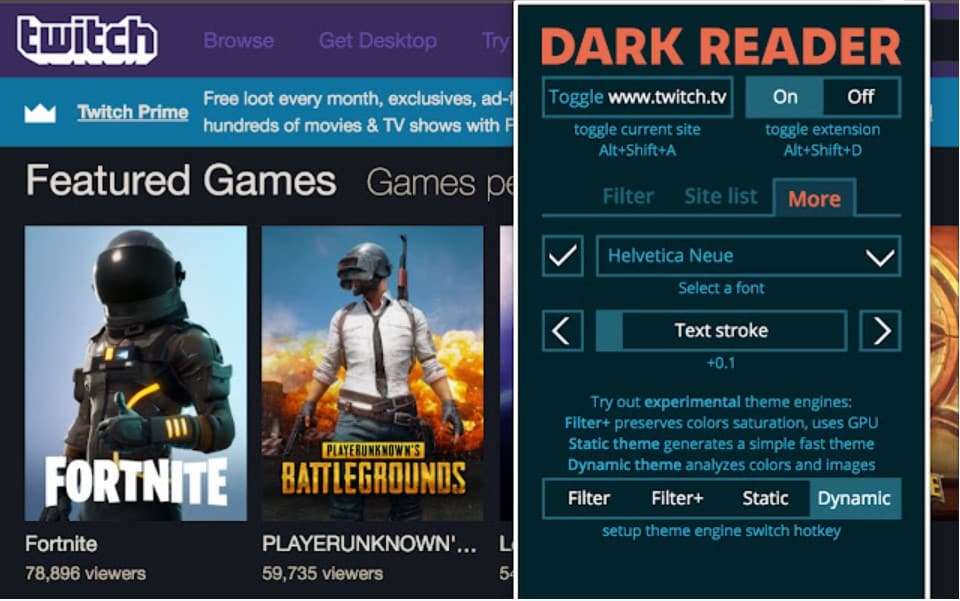 Dark Reader is a very easy-to-use Chrome extension that you will find interesting. The app helps turn web pages into dark mode. It allows you to make some modifications, such as changing the degree of brightness and contrast.
This app will help reduce the strain on your eyes, especially if you spend many hours staring at your laptop screen while using the internet. Thus, we suggest you use Dark Reader. And one interesting thing is that this extension does not come with disturbing ads.
---
15. Adblock Plus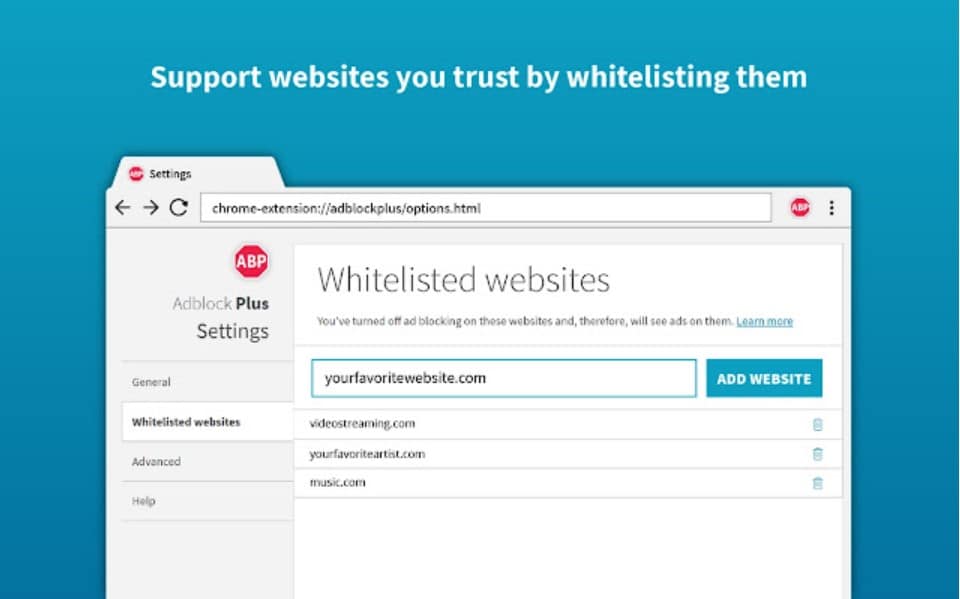 Adblock Plus is one of the popular extensions for Chrome. It is also regarded as one of the best ad blocker extensions available. As the name suggests, this extension helps you to restrict annoying ads, pop-up ads, video ads, banners, and others. We all know how annoying ads can be, especially when we hurry to use the internet to obtain whatever information we want. And also, ads slow down the loading speed of your internet connection. Thus, when these ads are restricted, your web pages will load faster, and your download time rate will be reduced.
Another advantage of using Adblock Plus is increasing your privacy and security online by restricting trackers present in the websites you open. Thus, once you visit a site riddled with annoying ads, Adblock Plus will help you solve the problem.
---
FAQs
1. Which Google Chrome extensions should I try?
All the Google Chrome extensions you can find in this article are compatible with most digital devices and work efficiently. Thus, you can try anyone you know will give you what you need.
2. Can the Google Chrome extensions above help me achieve several purposes on my device?
All of the Google Chrome extensions you can find in this article work efficiently on most digital devices. The only thing is that each extension comes with different features, modes of operation, and plans. And they are built for diverse purposes. Thus, you have to discover the ones that meet your needs and utilize them.
3. Which Google Chrome extension can I use to restrain ads when browsing on my device?
You will find numerous Google Chrome extensions that can help you block ads while surfing the internet. Some VPN extensions like ZenMate VPN will do a great job in that regard. Another extension you can use is Adblock Plus.
4. Which is the best Google Chrome extension for my device?
This is a tough call. All of the Google Chrome extensions we have here are great and useful. They all are diverse and serve different purposes. And one may like certain extensions hated by another individual. Thus, the issue of the best Google Chrome extension is subjective.
---
Conclusion
We have come to the end of this awesome list of the best free Chrome Extensions. As you must have seen, all these Chrome Extensions have their distinct uses and do their job efficiently. And because these extensions are numerous, it isn't easy to choose which one will fit your needs or give you the exact work rate and features you desire.
However, we are certain that you will look closely and try out a couple of them to determine which works best for you. And ensure you go for extensions that will provide you with the kind of experience you desire on your chrome browser.