Are you looking for the best antivirus software to use for Windows 10? Then you are on the right page as we would be recommending some of the best antivirus software for Windows 10.
Computers have made our lives easier, better, and more efficient because of their data processing capabilities which are unrivaled by any other technology. Computers have now been introduced into every aspect of human endeavors, from sport to medicine, space exploration, and anything you can think of. While the importance of computers cannot be overemphasized, they can easily be compromised by bad actors using viruses and other forms of malware which in turn makes them counterproductive.
With malware compromising your computer, you can lose your files, get them stolen, or even get them confiscated and forced to pay for them in the case of ransomware. Other bad things could happen when your computer is compromised.
However, if you have antivirus software installed on your computer, you can fight them off and keep your computer and your files and usage data safe. However, this will only occur if you choose the right antivirus software. A good number of the antivirus software in the market are not good enough to protect you. New malware is constantly being introduced into the market that is entirely new to this antivirus software.
It is for this reason that we wrote this article to provide you with recommendations on the best antivirus software to use — our focus is on Windows 10. Before doing that, let's take a look at what antivirus is.
---
What is an Antivirus Software?
Antivirus software, otherwise known as anti-malware or simple AV software, is developed to prevent, detect, and remove viruses from computer systems. Antivirus is being used as a virus the earlier known malware, that affects computers.
However, over time, other types of malware, some of which are very complicated and complex, were introduced by bad actors. Other malware includes backdoors, key loggers, ransomware, worms, Trojan horses, spyware, adware, and browser hijackers, among others. Anti-virus software can protect you against these and many more and not just against viruses.
---
In this section of the article, we will be discussing some of the best antiviruses you can use on Windows 10 to keep your computers safe. We would consider pricing and would only recommend affordable antivirus software as some of their prices are quite high.
Below are the top 10 antivirus software for Windows 10.
---
The Kaspersky Anti-Virus is award-winning anti-virus software. It was the editors' choice for PCmag.com in 2020. It is also the AV. Product of the year in the same 2020. This antivirus software has proven to be one of the best in the market, and you can use it for Windows 10. It will provide you the essential virus protection for your PC. With this software installed on your computer, viruses and malware are detected, blocked, and removed in real-time.
It also stops hackers from accessing your computer remotely while keeping your computer running smoothly and fast. In essence, Kaspersky anti-virus is not only antivirus but also anti-malware and anti-hacking. It prevents network attacks and removes sophisticated threats. This antivirus also comes with parental control features and a limited VPN service.
---
The Norton Antivirus Plus software is one of the best antivirus software for Windows 10. Aside from Windows, the software is also available on other platforms and operating systems. Norton Antivirus Plus gives you multi-layered virus and malware protection.
Some of the features that this antivirus comes with include an Intrusion Prevention System, which analyses web responses arriving in your system and blocks them if they resemble potential threats. A behavioral protection system help analyze the behavior of applications on your system and remove applications that display suspicious behavior. It also comes with a Proactive Exploit Protection (PEP), protecting against 'zero-day' attacks.
---
The antivirus software provided by McAfee is one of the best antivirus software in the market. With this antivirus software, you get protection against viruses, malware, and phishing, and more. This antivirus software has won many awards and comes with some advanced features such as a password manager, file shredder, firewall, PC optimization, safe browsing, and an Identity Protection Service, among others.
McAfee is one of the best anti-virus software in the market for Windows 10, and millions of people have it as their antivirus software of choice. With real-time scanning enabled, the software gets automatically updated, keeping you fully protected against newly discovered threats. Aside from Windows, McAfee Antivirus is available on Mac, iOS, and Android.
---
If you are looking for an affordable antivirus software you can use and will still get you the most protection, then the Bitdefender software is the antivirus software for you, especially if you are on Windows 10. Bitdefender comes with a good number of protection against network threats, multilayered ransomware, anti-fraud, anti-phishing, and advanced threat defense, among others.
It also comes with some privacy features, including support for a VPN which limits you to 200MB daily, but you can buy more bandwidth. It comes with an anti-tracker, safe online banking, Wi-Fi advisor, password manager, file shredder, and social network protection, among others.
---
The Trend Micro Antivirus is one of the best antivirus software for windows 10. It is one of the cheapest anti-viruses that we can vouch for, considering the level of protection it provides at its price. Trend Micro Antivirus protects you from malware masquerading as files and applications on your system.
It also blocks web threats and helps you avoid online scams and fraud by flagging emails. With this antivirus, you can browse the Internet safely as it blocks websites that could steal your data. What you will like about the Trend Micro antivirus is its ease of usage because of its intuitive UI.
---
According to the content on the Avast website, the Avast Premium Security tool is more than just an anti-virus — it is a complete online protection tool that helps you shop and bank safely, prevent hackers from remotely accessing and controlling your PC and also help you to spot fake websites and ransomware.
The Avast Premium Security software is one of the best antivirus software available for Windows 10. Aside from Windows 10, this is also available for Mac, Android, and iPhone. When using the Avast Premium Security software, it is recommended you make use of the Chrome web browser. With the multi-device subscription, you can use the same subscription for up to 10 devices.
---
Are you looking for a full-scale antivirus at an affordable price? Then the Webroot Virus Protection software is the antivirus software for you. This anti-virus software is one of the best antivirus software using Windows 10. One of the core strengths of Webroot as antivirus software is the scan at which it scans devices for viruses and malware, which is unrivaled by many of the popular antivirus software in the market.
Webroot Virus Protection will provide you with automatic protection over any network, including insecure Wi-Fi networks. It also makes it easy for you to browse the Internet safely and securely, helping you keep your identity private. It does come with a web filtering system that warns of malicious websites.
---
The ESET antivirus software has been developed to keep all your devices secure, including your PC running Windows 10. Aside from Windows, you can use this on Mac and Android. For each of these devices, it provides you with an antivirus that will detect and remove viruses and malware from your computer, keeping your device from software that would compromise your device.
Aside from regular antivirus software, this software is also developed to prevent hackers from accessing your computer remotely and keep your device protected from ransomware. One thing you will come to like about this software is that it is fast and does not interrupt the usage of your PC while scanning.
---
The Avira Antivirus Pro is one of the best antivirus software for Windows 10. This antivirus software comes with an advanced malware detection system to protect your device against novel exploits. With this software, you can safely and securely surf the Internet as it provides you complete web protection from exploits on the web.
It is one of the antivirus software that can be said to be optimized and would keep your computer running smoothly. Some of the advanced features the Avira Antivirus Pro comes with include NightVision, an automated AI system that protects you against new and evolving threats; Pua Shield, which identifies unwanted apps in legitimate software; and an Adblocker for keeping ads away.
---
Last on our list of antivirus software for Windows 10 is the BullGuard Antivirus software which, according to its company, is the unbeatable antivirus protection for your PC. While you might want to see this as a marketing gimmick, we can confirm that the antivirus does work and is one of the best in the market, especially if you have a tight budget.
BullGuard Antivirus identifies viruses and other types of malware; it will also isolate and neutralize them to keep their effect away from your PC. It comes with multi-layered protection, which is not only effective against known threats but also protects against zero-day and other complex threats. You do not need to carry out a scan manually as the software doe that automatically for you and in real-time.
---
Why Use Other Antivirus Instead of Windows Defender?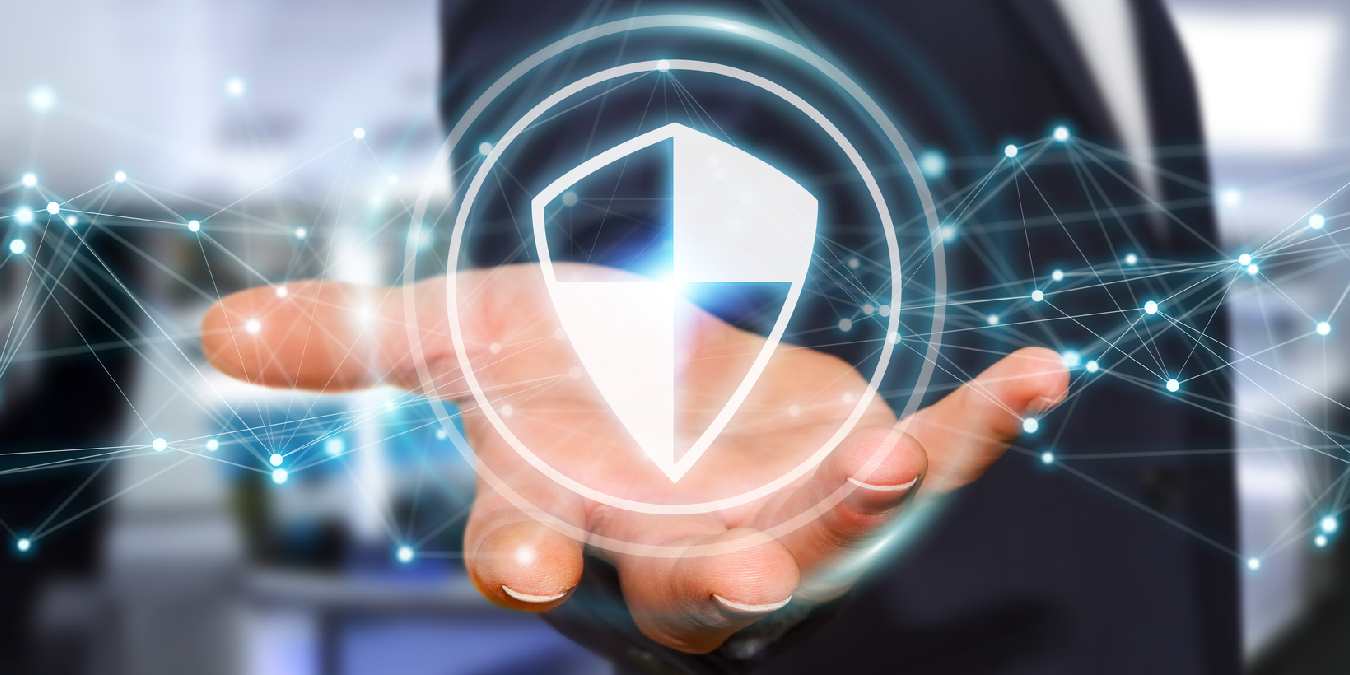 Microsoft includes the Windows Defender software in its Windows 10 distribution out of the box, antivirus software. With this, you get some form of protection against viruses and malware. The antivirus software performs excellently well at detecting malicious softwares.
However, it is far from perfect, and when compared with the top third-party antivirus, it is safe to say it is not there yet. Most popular antiviruses in the market come with advanced features such as password manager, VPN service, parental control, and backup support, among others. Windows Defender has also performed less in terms of detecting threats compared to popular third-party antivirus.
---
Conclusion
When it comes to anti-virus software for Windows 10, there are a good number of them in the market. The above are the tested and trusted solutions that are affordable to everyday PC users.
While you can go ahead and use any other antivirus software in the market, it is essential you know that except there are tests that ascertain that the antivirus has the capability to detect new and evolving threats, using them would only protect you against known threats as you would be transparent to the unknown ones.