Are you looking for bots to help grow your Spotify account and make it look more popular than it actually is? Then you are on the right page as we would be taking a look at some of the best Spotify bots in the market for that.
Spotify is an audio streaming platform for music and podcasts. On the surface, the platform is marketed as one that you can get started in no time and get popular in no time too. However, in reality, this is more of a marketing campaign. You will have to put in a lot of work and chances are, you will still not see immediate results.
This is because Spotify as with most popular platforms is competitive. Many times, you will be competing against known brands and musicians. What then should you do? What if I tell you you can automate some of your tasks and make your audios look more popular than they are by inflating the listen count?
Well, with a Spotify bot, you can get this done with ease. A Spotify bot is computer software that has been developed to automate accounts on Spotify and carry out specific tasks such as listening to audios, among others.
There are a good number of Spotify bots in the market. However, not all of them are worth your time and we aren't even helping to describe all of them. For these reasons, we will focus only on the top Spotify bots in the market that you can make use of to grow your Spotify account and make it look more popular than it is. With that, you are perceived as more popular, thereby getting others to want to interact with your account.
---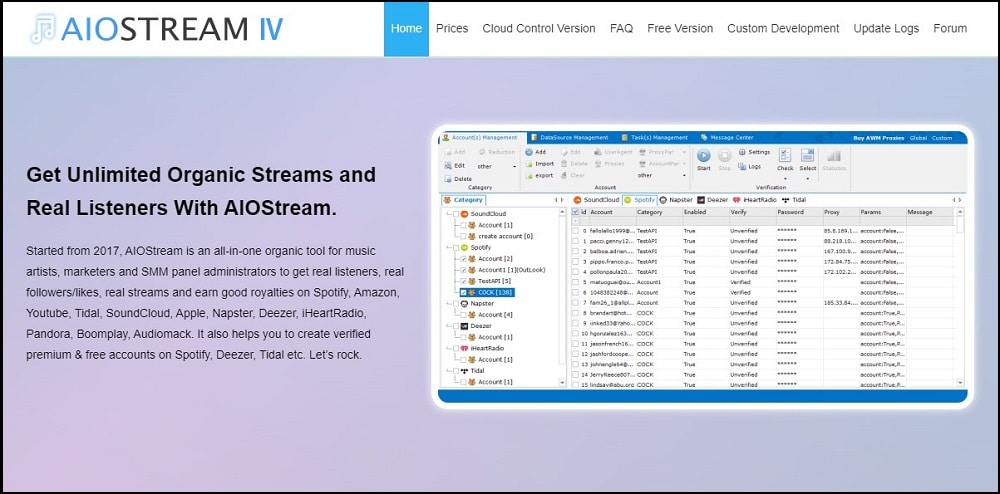 The AIOStream bot is arguably the best Spotify bot for generating streams and getting listeners for your streams. This bot is not a Spotify exclusive bot. The meaning of the AIO in the name is All-in-One which makes it a bot for many music streaming platforms including Spotify, Apple Music, SoundCloud, and Audiomack, among others.
For its support for Spotify, you can use it to increase your listen count. With a high number, your streams will not only move up the ranking, but users will be interested in listening to them since there is some form of high engagement already.
The bot is quite advanced when compared to the other bots out there. For you to use it, you will need to add multiple Spotify accounts and use them to listen to your streams. It does have support for proxies and it is advisable each account is managed with a different proxy. However, if you can't meet this, then manage no more than 3 accounts per proxy. AIOStream does have support for a free lite version and the premium version that comes with all features to make it easier for you.
---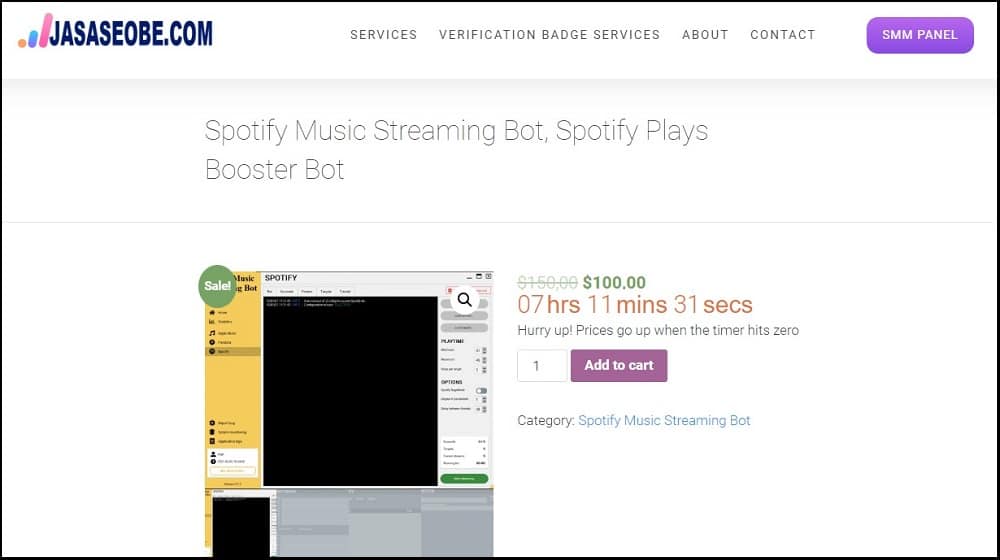 Unlike in the case of the AIOStream application, the Spotify Music Streaming Bot was exclusively set up for Spotify. However, it seems more like a tool developed by a single developer.
This bot is one of the bots you should use if you are looking to send plays to your Spotify songs. While it was exclusively developed for Spotify, the bot now does have support for other streaming platforms including Apple Music. The developers of the bot are aware of Spotify's stand with bots and as such, the bot has been developed in such a way that it can send untraceable plays without being detected.
This bot does come with an easy-to-use User Interface. The bot is a performance beast as you can leave it running for a whole day with no hassle. Simply put, it does not stand in your way. While this is a good thing, you need to be experienced in the art of Spotify botting. If you are new to it, I will advise you to learn the basics to avoid getting your accounts suspended.
---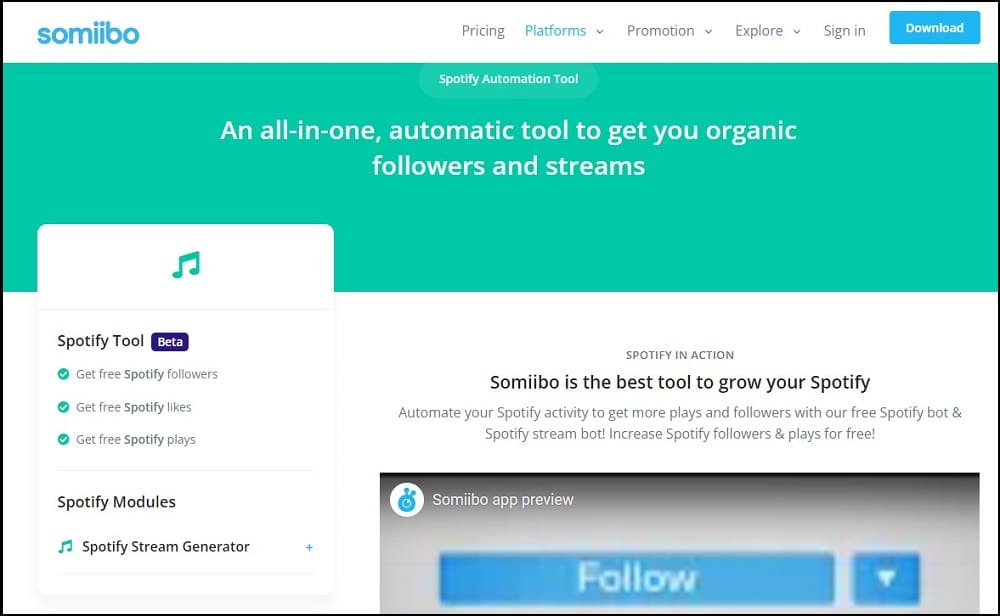 The Somiibo Spotify automation bot is one of the best Spotify Bots to use if you want to grow your account. This bot has been developed to automate many tasks in other to encourage other users to make listen to your streams. You can use the bot to listen to the bot of other users you share the same interest with. By doing this, some of the users would get interested and return the favor. This is one of the organic ways of gaining followers and listeners on Spotify and Somiibo can help you get that done. Aside from doing it, it can also provide your songs with inflated views y using an army of accounts added by you.
Somiibo is an advanced tool, coming with features that will make its usage easy and safe for your account. It does have support for proxy, the ability to add and automate multiple accounts, and many others, which all come together to artificially increase your Spotify track plays.
---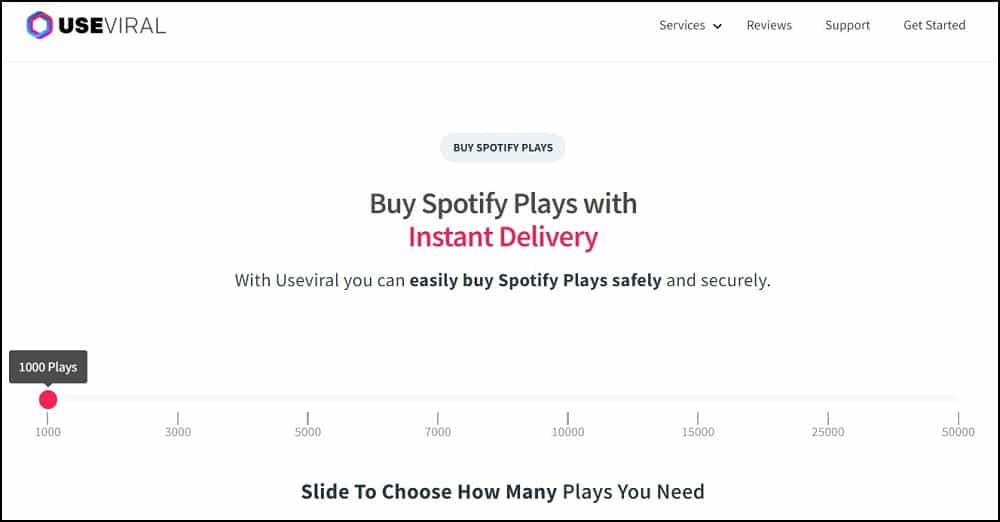 Why go through the stress of managing a Spotify bot when you can just purchase plays and get them delivered to you instantly? Well, UseViral is the answer for you. This service manages a Spotify account farm that it uses to send streams and plays to its customers. All you have to do to make use of this service is to choose the number of plays you want, provide the URL to the song, and then pay and the plays will be sent instantly. Obviously, you can tell that the plays send are bot originating — but yeah — all you care about is an increased play count, isn't it?
It is important you avoid buying too many plays at once. If you check the website of this service, you will see that it does have to support the purchase of up to 50K plays. Do not be tempted to order anything close to that. In fact, we recommend you purchase only 1K plays at a time. It is advisable you mix this with red plays from real users to avoid giving clues that will get your tactics detected.
---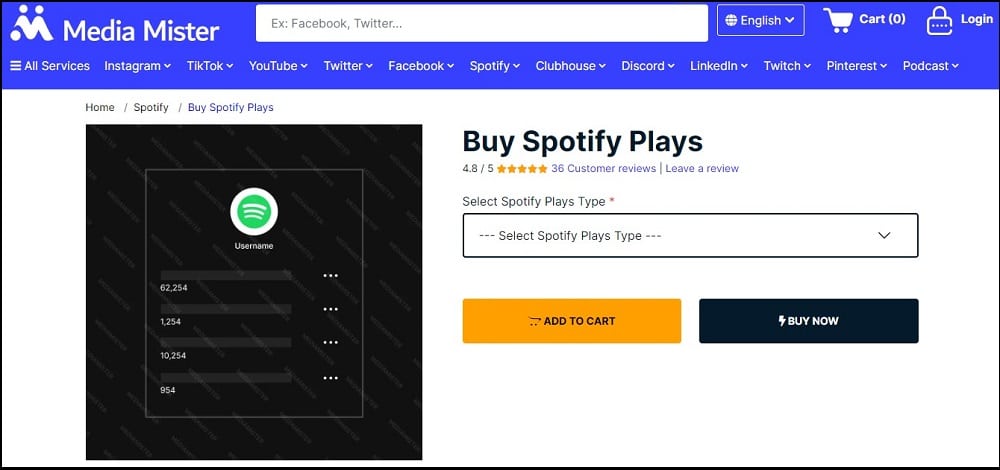 Do you want to give your Spotify channel and songs an image of being credible and popular? Then the Media Mister service will help you get that done.
You see, this service offers social media engagements across social media platforms. It also does have support for Spotify. For Spotify, you can purchase 3 types of engagement. The popular one is the Spotify play which you can choose to send plays to random songs on your channel or a specific album. You can also choose to send plays to specific songs. Aside from sending plays, you can also purchase Spotify followers and saves.
With a combination of these services, your channel will have more credibility when compared to services that will only provide you with plays. However, you need to know that you will have to purchase each of the play, followers, and saves as different packages.
---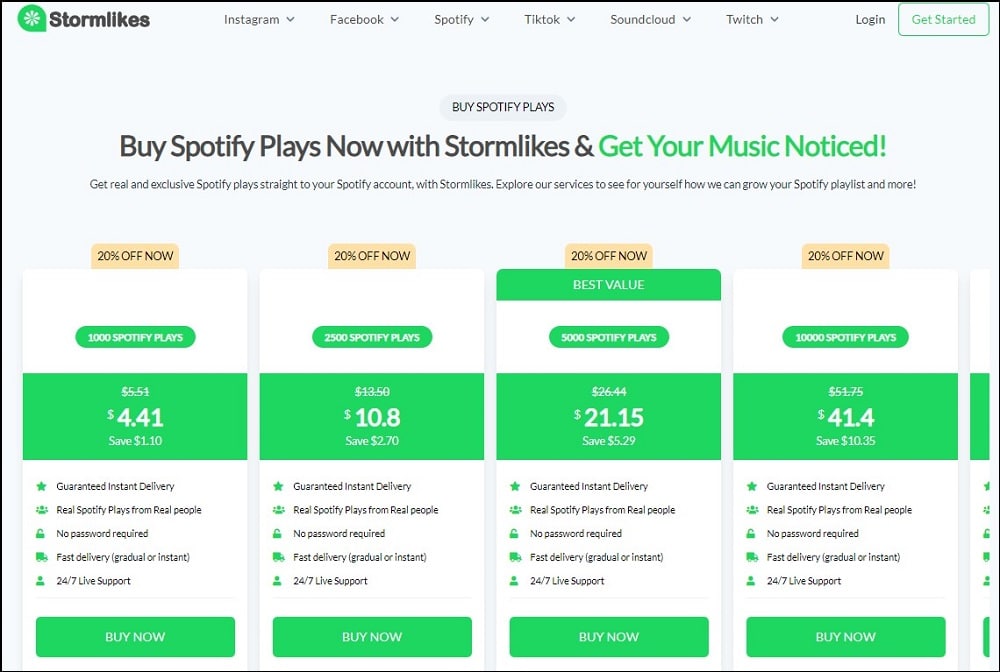 The Stormlikes website is another place where Spotify Bots are put into use. With this service, you will not have to deal with bots directly. Instead, all you have to do is pay for the number of plays you want and they get delivered to you.
Aside from Spotify, you can also pay for followers and they will get delivered to you. Stormlikes is in the business of providing social media engagements.
According to the information on their website, what they offer are real organic plays. This is easy to believe for the untrained eyes but we can tell you for a fact that the service use bots in the background. For this reason, we recommend you go for their small package with 1000 plays first and avoid buying too many plays.
---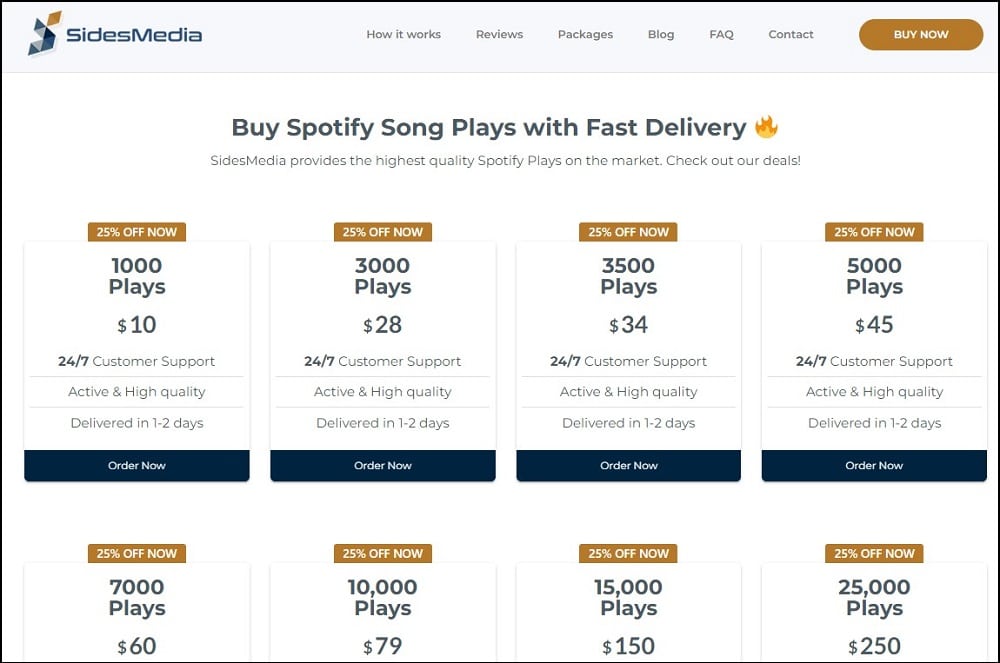 Another service that can help you bot your account and provide you with plays for your Spotify songs is the SidesMedia. As with the other play providers, SidesMedia does use bots to provide you with the number of plays you need.
However, unlike others that promise you instant delivery, SidesMedia does not do so. Instead, it promises to deliver 1 – 2 days regardless of the number of plays you paid for.
One thing you will come to like about the SideMedia service is that the quality of plays they provide is quite high as the accounts being used are real-looking and are kept active. However, its pricing is quite expensive compared to other paid services here you can buy plays from.
---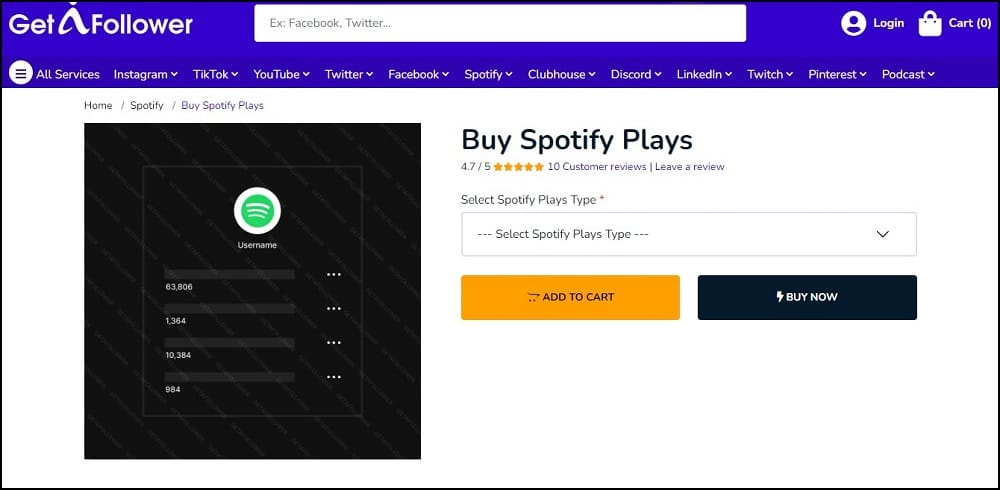 GetAFollower is a website that has been set up to provide engagements to social media marketers looking to get social proof quickly. It does have support for many social media platforms including Spotify.
For Spotify, you can pay for engagements such as plays, saves, pre saves, monthly listeners, and even followers. GetAFollower tries as much as possible to make the engagements it provides real so that the engagements will stick around.
This is because if they are not really looking, you could lose them which is quite normal for engagements you paid for. However, no matter how real looking the followers, plays, saves, and the other engagements look, they are still bot followers.
The service is quite popular and you can get started with just a few clicks. Delivery is within a day or two of payment confirmation which should be done automatically.
---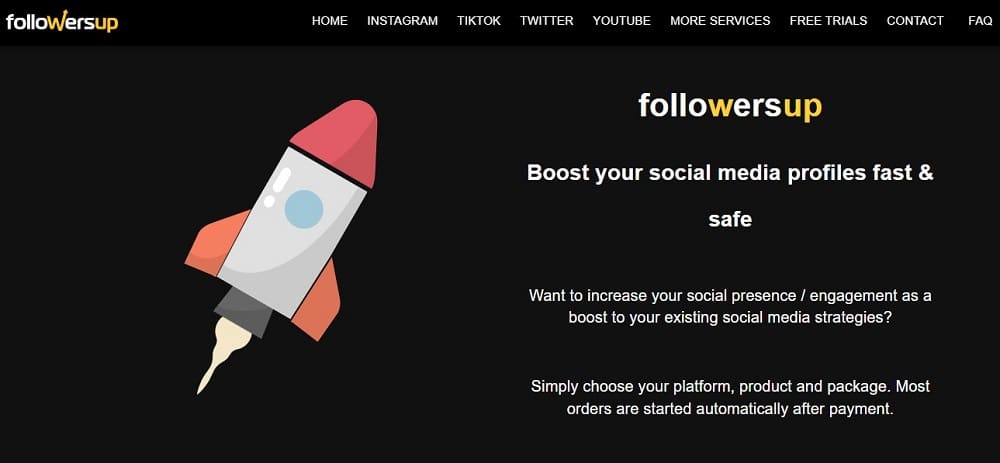 The FollowersUP is just like the GetAFollower service as all it does is offer you engagements. It does have support for Spotify.
All you need to make use of this service is to visit the website, enter the term "Spotify" in the input field provided and you will see all of the available engagements for Spotify ranging from followers to podcast play, playlist followers, monthly listeners, among others. Choose the one that is of interest to you and you will be taken to the page where you will choose the quality you want and then proceed with payment.
Delivery for the engagements on this platform is not instant. It is being drip-fed to ensure that it looks more natural in other to increase the chances of the engagements sticking around. The service also provides a lifetime warranty for any of its packages.
---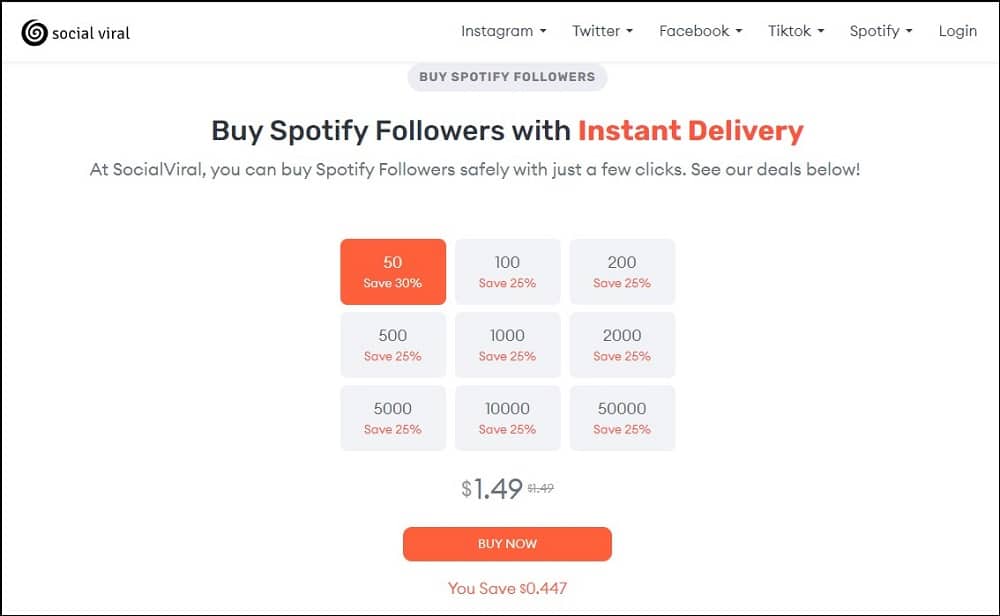 The Social Viral service is also another service of interest to us here. Just like the Media Mister and its likes, you are not hated over a Spotify bot to use.
However, the service makes use of a bot under the hood to deliver engagements. For this service, you can buy only followers and plays for your Spotify account. Social Viral is popular, not just for Spotify but for other social media platforms as well.
While they didn't make it obvious on their page that the followers and plays they generate are bots originating, you need to know that bots powers their business model and as such, you will have to use them in moderation to avoid losing your account.
---
FAQs
Q. What is a Spotify Bot?
Spotify Bots are programs or applications developed to replicate and automate certain actions humans carry out on Spotify. Some of these actions include playing songs, following other users, and sharing podcasts, among others.
Spotify Bots are basically set up to increase engagements, perform repetitive tasks, and get an account working on autopilot. Spotify Bots can be used to gain engagements such as plays without necessarily having a human behind such an action. This makes it easy for you to grow your account faster when used the right way.
Q. Are Spotify Bots Legal?
The legality of Spotify Bots depends largely on what you use it for. If you are using it to get some kind of social proof in other for others to interact with you as many wouldn't want to interact with an unpopular account, then you are doing nothing illegal as it is just a matter of ethics and morals.
However, if you are using a bot to fake engagements in other to get paid, then the usage, in this case, is illegal. Regardless of the legalities involved, Spotify does not allow the use of bots on its platform.
---
Conclusion
Looking at the above, you can see that there are only a few Spotify Bots in the market that you can use for your tasks. Also important is the fact that the bots are expensive and managing them is also tasking.
If you cannot pay the price labeled on the bot or you simply do not want to deal with managing bots, you can simply pay for the followers, plays, and shares you want using any of the services described that you can buy engagements from.