Keep track of your followers on Twitter like a pro with the Best Twitter Follower Trackers. Get a simple, fast, and accurate overview. Find the perfect tool for your needs and budget.
Twitter is estimated to have 450 million users worldwide. The US alone boasts an impressive 79.6 million of this total. Now, think of what these numbers can do for your brand.
You need to analyze these numbers further to get an accurate picture of your followers. You want to weed out real from fake users. A tracker will help you do this efficiently.
---
Why do you need a tracker?
a. Measure Growth
A tracker shows how many new followers you gain each day, week, or month and identify patterns in your follower growth.
b. Analyze Engagement
You can see which posts receive the most likes, retweets, and replies and use this information to improve your content strategy and increase engagement.
c. Identify Your Audience
Knowing your Twitter followers' demographics and interests can help you identify your target audience and tailor your content to their preferences.
d. Competitor Analysis
Tracking also allows you to compare your follower growth and engagement with your competitors. You can see how your performance stacks up against theirs and use this information to improve your strategy.
---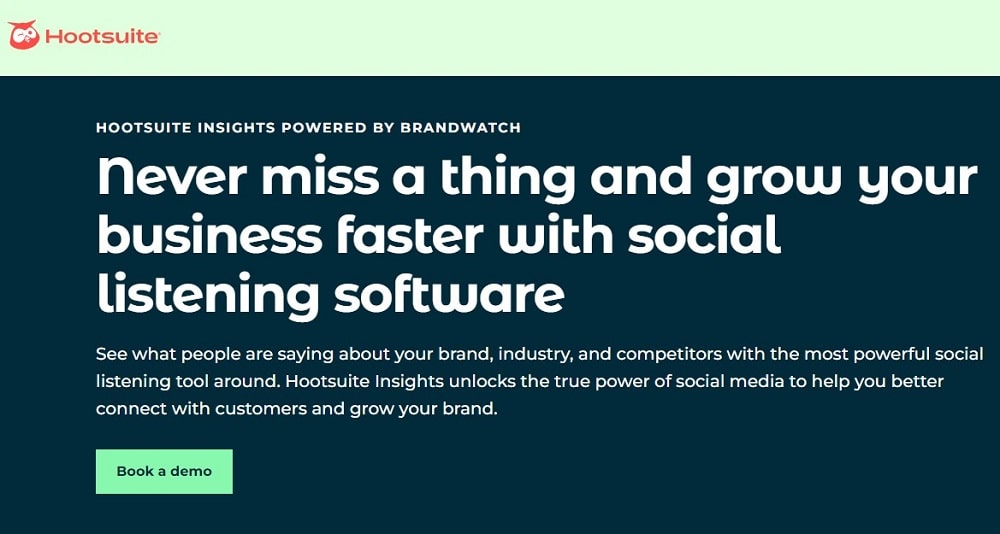 It analyzes data collected from Twitter and other social channels to provide insights into a business's performance, including metrics such as engagement, reach, and sentiment.
Key Features
Monitors social media conversations around specific keywords, hashtags, or brand mentions.
Users can create customized dashboards to track specific metrics and KPIs.
Uses natural language processing to analyze the sentiment of social media posts and comments.
Users can compare their social media performance against their competitors.
Identifies trending topics and hashtags on social media.
---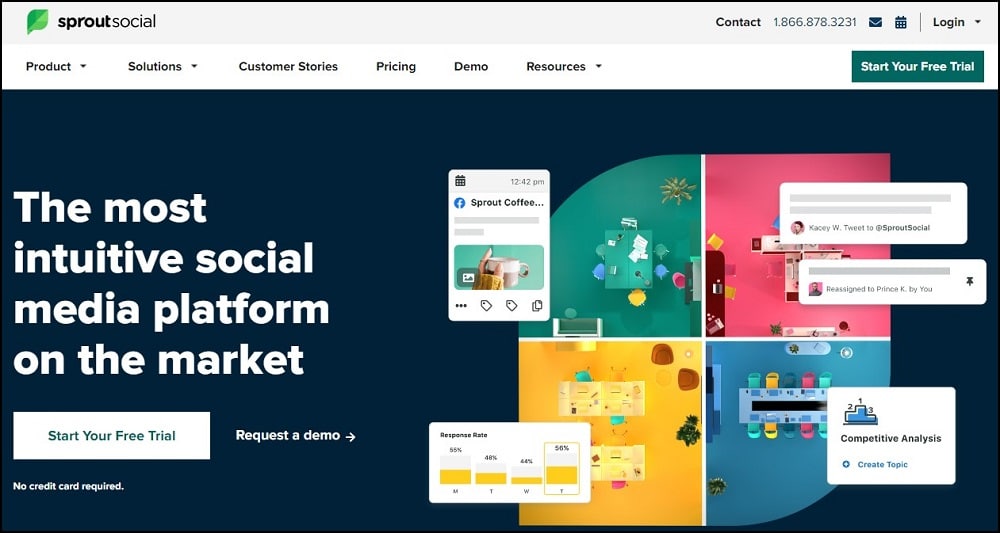 Sprout Social helps businesses streamline their Twitter marketing efforts, improve their online presence, and make data-driven decisions.
Key Features
You can engage with your Twitter audience by monitoring and responding to mentions, messages, and comments from a single dashboard.
Integrates with various CRM tools, including Salesforce and HubSpot, enabling you to manage your social media interactions alongside your other customer interactions.
The platform also offers advanced listening capabilities, allowing businesses to track keywords and monitor their brand reputation across social media.
---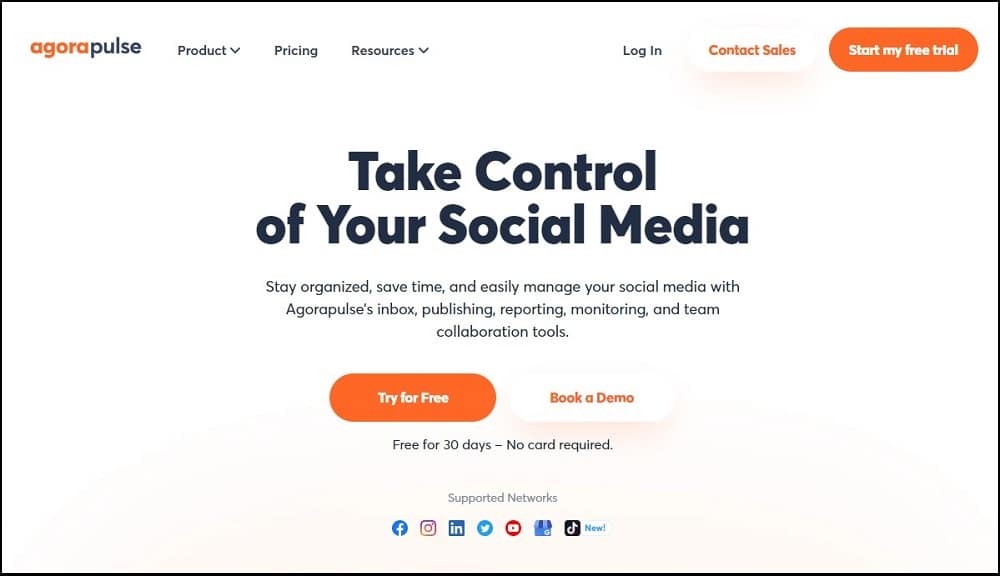 Key Features
Lets you schedule and publish tweets in advance, allowing you to plan your content strategy and save time.
The inbox feature enables you to manage your Twitter interactions from a single dashboard, quickly responding to messages and mentions, monitoring brand mentions, and managing direct messages.
It offers advanced reporting capabilities that allow businesses to track their social media performance and measure their ROI.
---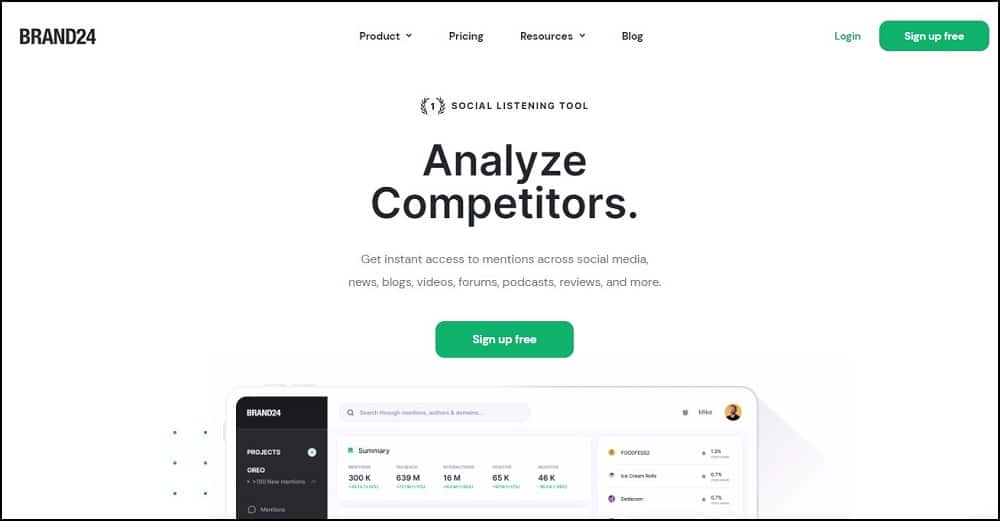 Brand24 offers real-time tracking and analysis of brand mentions and social media conversations.
Key Features
Analyzes brand mentions to identify positive, negative, and neutral sentiments.
Identifies influential people who mention a business and offers insights into their reach and engagement.
Sends real-time alerts whenever a business is mentioned online.
Gives advanced analytics and reporting to help businesses track their brand reputation and measure their social media performance.
The platform offers crisis management features to help businesses respond to negative feedback and mitigate reputational damage.
---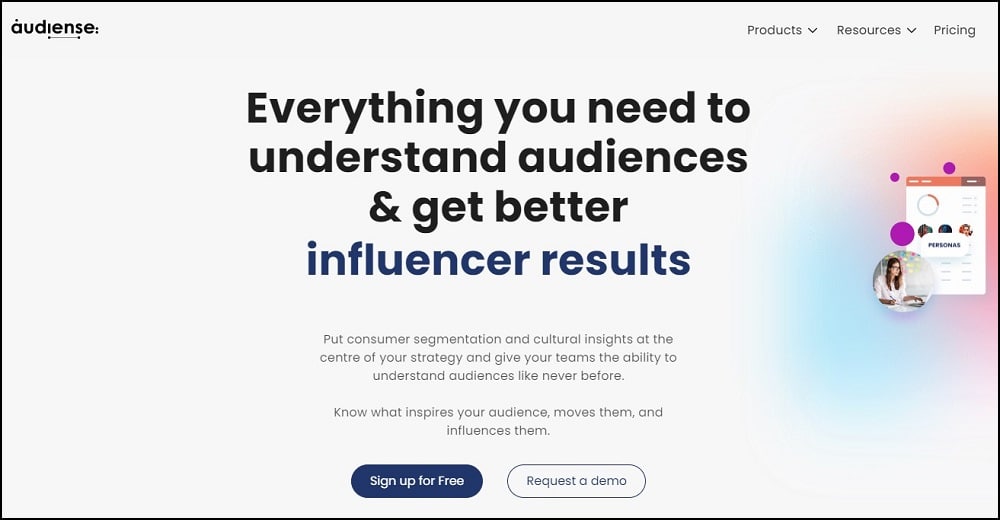 Audiense is a social media management platform designed specifically for Twitter.
Key Features
The platform offers real-time analytics and reporting on a business's Twitter activity and engagement.
Allows businesses to send automated direct messages to new followers, helping them engage with their audience more effectively.
Provides a range of Twitter Ads management tools, allowing businesses to create, manage, and optimize their campaigns.
---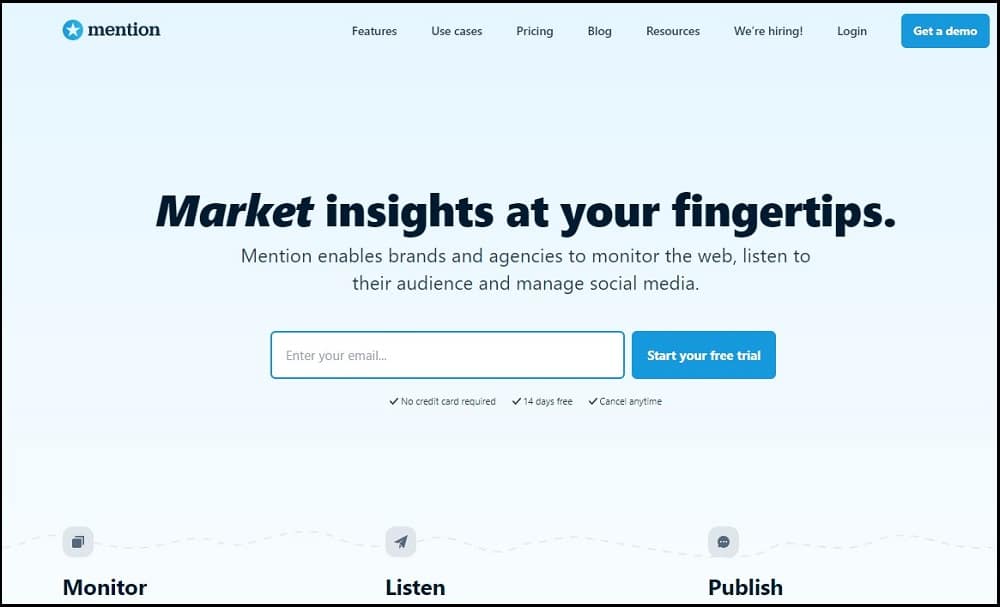 Mention offers a range of features to help businesses monitor and engage with social media conversations, including those on Twitter.
Key Features
Provides real-time alerts for brand mentions, enabling businesses to respond quickly to customer feedback and engage with their audience.
Provides social media analytics and reporting features, allowing businesses to track their Twitter performance and make data-driven decisions.
It offers tools for managing customer engagement on Twitter, including message templates and automated responses.
Mention provides collaboration tools that allow teams to work together on social media management tasks, including assigning tasks and tracking progress.
---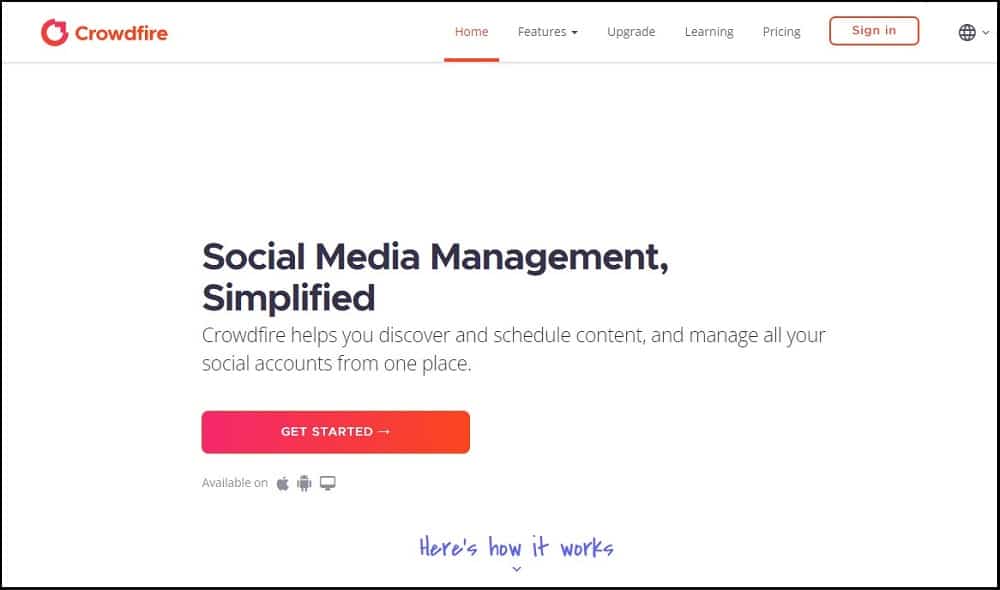 The platform offers a range of features for scheduling content, tracking performance, and engaging with customers on Twitter.
Key Features
Provides a content scheduling feature that allows businesses to schedule tweets in advance, ensuring a consistent presence on Twitter.
Offers audience management features that allow businesses to identify and engage with their target audience on Twitter.
Provides customized content suggestions for businesses, helping to improve engagement and reach on Twitter.
---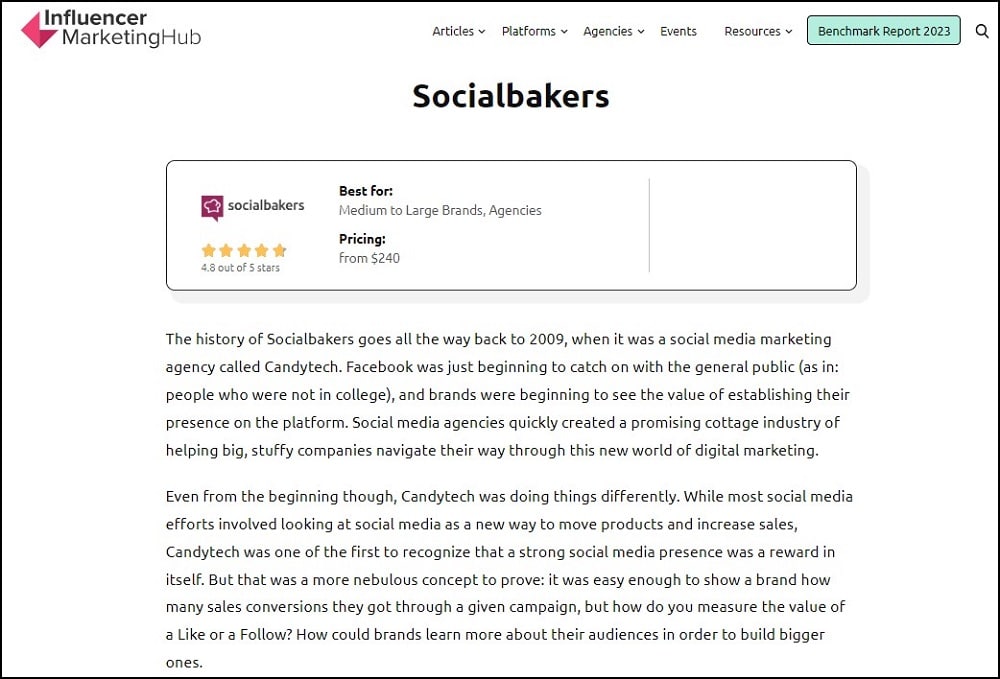 Socialbakers is designed to help businesses manage and optimize their social media presence across multiple channels.
Key Features
Provides a content planning feature that allows businesses to schedule tweets in advance and plan their Twitter content strategy.
Offers audience management features that allow businesses to identify and engage with their target audience on Twitter.
The platform provides influencer marketing features that allow businesses to identify and collaborate with influencers on Twitter.
---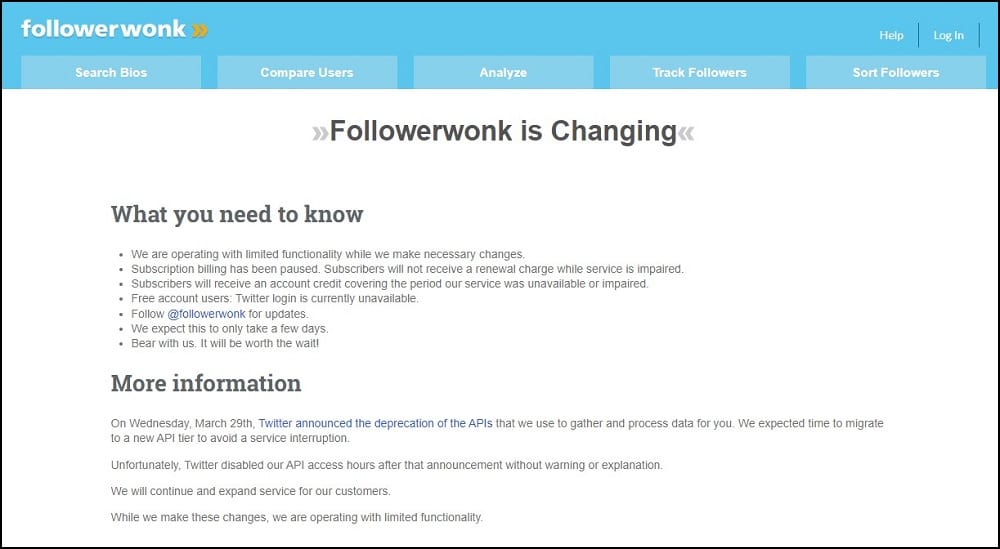 It is a popular tool used by social media marketers and businesses to gain insights into their Twitter activity.
Key Features
Allows you to search for users on Twitter by keywords in their bio, making it easy to find potential customers or followers based on specific interests or characteristics.
Provides a detailed analysis of your Twitter activity, including information on your followers, their location, when they're most active on Twitter, and more.
Calculates a "Social Authority" score for Twitter users based on their engagement and influence on the platform.
You can compare up to three Twitter accounts side-by-side to see how they stack up regarding follower count, engagement, and other metrics.
---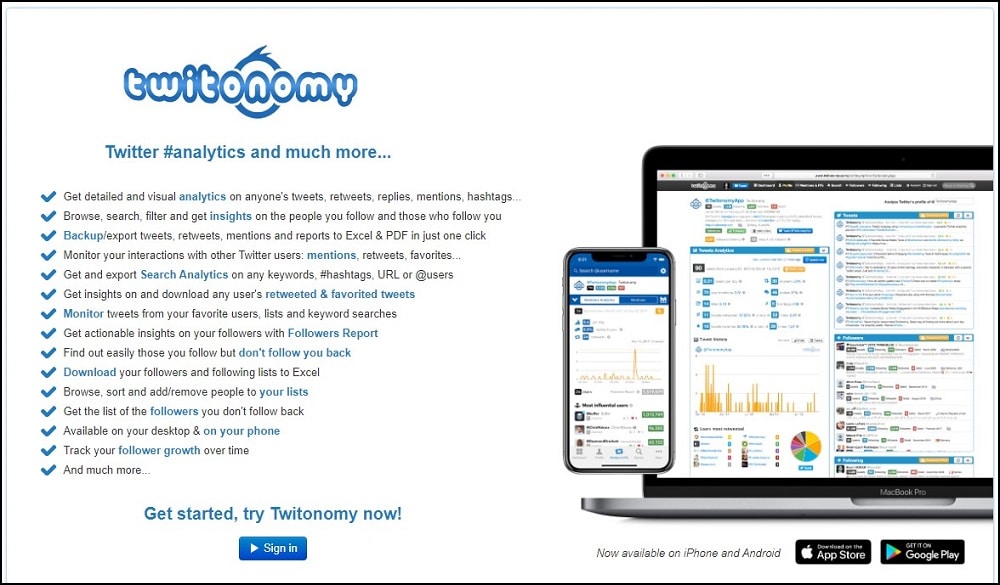 Key Features
Twitonomy provides users with an analytics dashboard that offers a range of data and insights about their Twitter accounts, including tweet and follower statistics, engagement rates, and more.
The tool allows users to search for tweets, users, and hashtags, which can help monitor brand mentions or track industry trends.
Twitonomy allows users to export their data in different formats, including CSV, Excel, and PDF.
---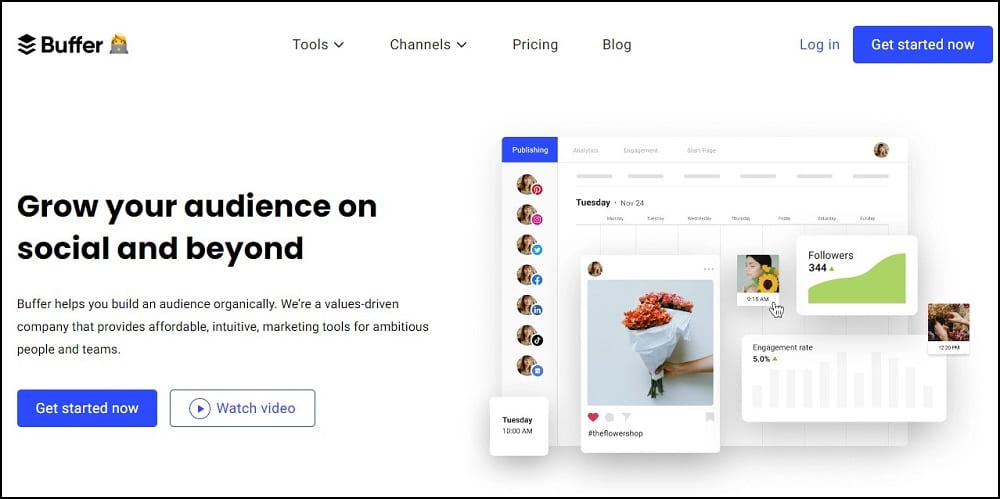 It allows businesses and individuals to schedule and publish posts across various social media platforms, including Twitter.
Buffer lets you post tweets to multiple Twitter accounts simultaneously, making it a valuable tool for managing multiple brands or businesses.
---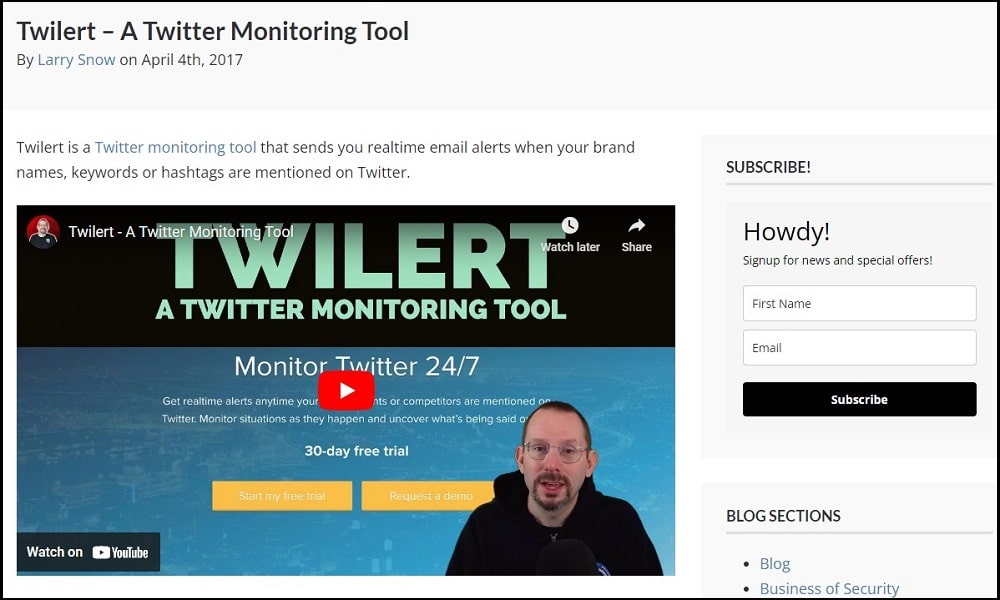 Twilert is a Twitter monitoring and alert system that enables you to track mentions, keywords, and hashtags related to your brand or industry.
Key Features
It sends you email alerts whenever your specified keywords, hashtags, or mentions are used on Twitter, enabling you to respond quickly to relevant conversations and engage with your audience.
Twilert enables you to use advanced search operators to refine your search results, enabling you to filter out irrelevant content and focus on the conversations that matter.
---
Conclusion
Tracking your Twitter followers is essential for understanding your audience, measuring your growth, and improving your social media strategy. Using a follower tracking tool, you can gain valuable insights into your followers' behavior and engagement, which can help you achieve your social media goals.
Ultimately, the best Twitter follower tracker will depend on your specific needs and goals. So, your best bet would be to choose a tool based on its features and benefits.