Learning a foreign language can be a demanding task. One may especially struggle with speaking a foreign language, as it may be difficult to remember the right pronunciation, figure out the proper grammar, or recall a specific word.
Some people can get nervous while speaking a foreign language and feel intimidated to try again. The key to mastering a new language is to speak that language, as such practice can make you fluent faster. Remember not to lose hope, despite how many times you fail. Keep practicing, and do not be afraid to put your knowledge into practice.
That said, when you are learning a new language, you may need someone to speak to and practice the language with. It can be a native speaker of that language or a professional language expert. If this is not possible for you and you are looking for other options to practice speaking foreign languages, online language learning platforms can be beneficial.
In this article, we have listed the top 5 platforms that can help you practice speaking your desired foreign language and assist in faster learning.
---
1) HelloTalk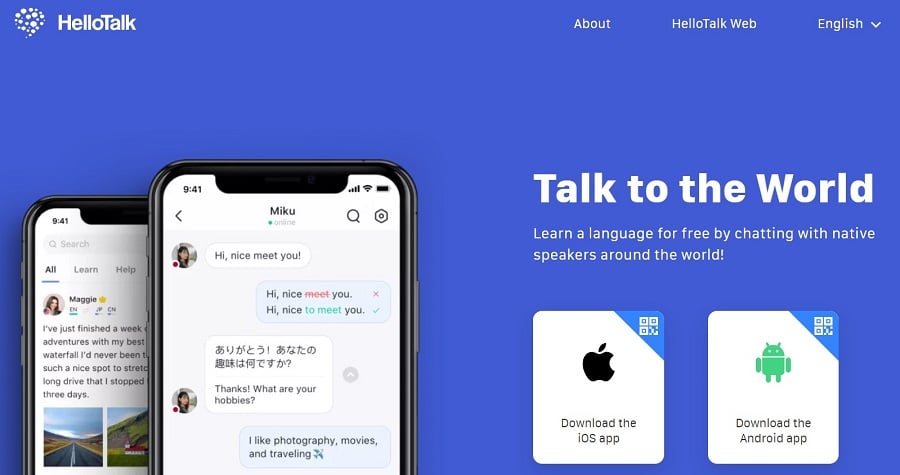 HelloTalk is one of the popular language learning apps. It allows you to practice any foreign language of your choice from hundreds of available language options. The app is available to download on smartphones. You just need to sign up, and then you can connect with people for language practice. With this app, you can text, send photos or emojis, and converse in the foreign language you want to learn. Moreover, you can filter language learning partners based on their location and language.
When you are learning a new language, you may initially need the help of a professional to translate some content. You can hire translation services online to do this job. However, as there are plenty of such services in the market, finding the right one may seem like an impossible task. In such a scenario, reviews of the translation services help a lot. This is why you should check out the Thewordpoint review by PickWriters. This review of one of the top translation services online will help you make an informed choice and get your translation work done without any inconvenience.
---
2) Bussu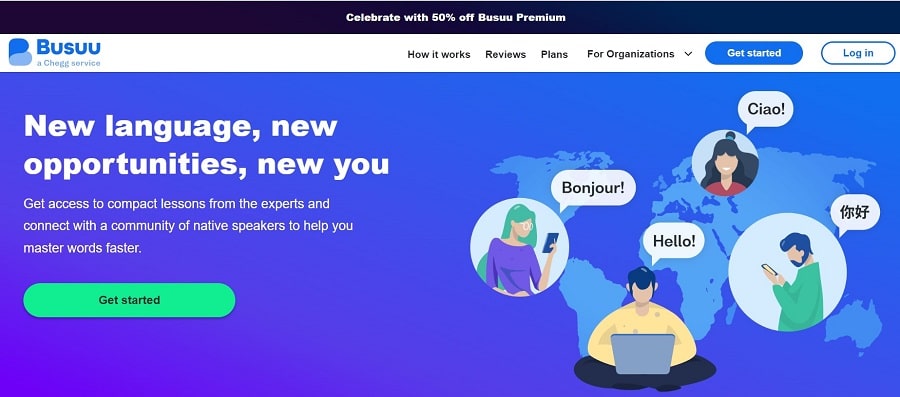 The next platform on our list is Bussu. It promises to give its customers a phenomenal language learning experience. Bussu has people from around the world looking to connect with others to enhance their speaking skills in their desired foreign language. This platform has made foreign language speaking simple and accessible.
It also provides a recording option to its users so that they can record their voices and analyze their communication skills. You can easily enhance your grammar and vocabulary by conversing with native speakers on this platform.
---
3) Italki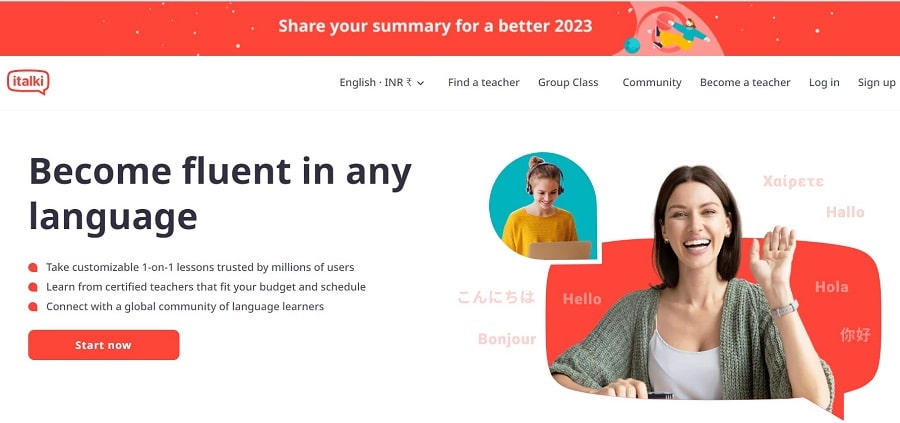 When you have so many features to assist you in speaking a foreign language all on a single platform, there is no excuse why you would not want to learn a new language. Italki helps you master a language of your interest by letting you communicate with language enthusiasts from across the world.
It allows you to interact face-to-face with teachers and language experts to clarify doubts. This can boost your confidence and encourage you to speak efficiently. The best part about this website is that you can learn a new language for free if you offer to help someone learn the language you are proficient in.
Learning a foreign language can be a hassle, the same as writing a research paper. There are many crucial steps you need to follow to write a decent research paper. The process is not only time-consuming but a difficult one too. When you are stuck in this situation, you can always pay someone to write a research paper for you. This is the best option considering you will get a professionally written research paper while avoiding the stress that comes with it.
---
4) Tandem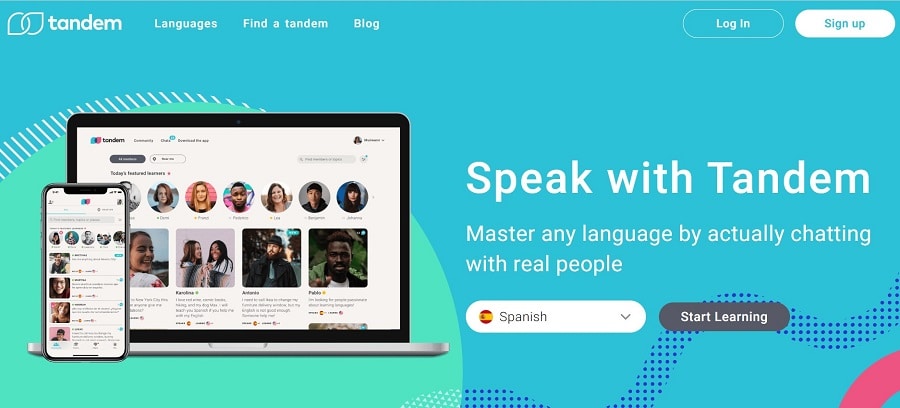 Having millions of users, Tandem is one of the go-to choices for people looking for language exchange apps to practice speaking a foreign language. Just like other apps or websites, you need to sign up in the beginning, and then you can get started with the learning.
You can chat or call other language partners and even exchange voice notes. The app provides text-to-voice and a voice-to-text feature to help you communicate more easily.
---
5) Bilingua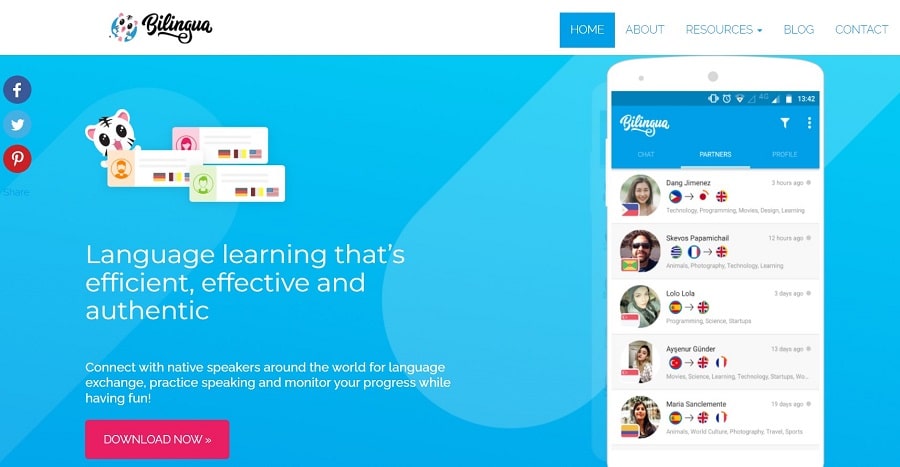 Known for its personalized matching, Bilingua can assist you if you want to learn and practice speaking a foreign language conveniently. It has a modern interface that is very easy to navigate and provides flexible options to users to customize their language learning approach.
You can choose who you want to connect with and other specific requirements to get precisely what you want. You can pair up with other learners based on their language level, personalities, distance, etc. If you are looking for a perfect language buddy, this app is for you.
While you must interact with others and improve your communication skills, ensure you take precautions while interacting with strangers. Following basic cyber safety rules can help you and others to avoid current cyber threats and have a safe user experience.
---
Wrapping up
The key to mastering a foreign language is communication. The more you speak a language, the better hold you get over it. Thanks to the internet, today you can find people online who can help you practice speaking the language you are willing to learn.
Above, we have mentioned the top 5 platforms that can help you in this regard. With popular apps, you can find language partners from across the globe who you can converse with in a foreign language and enhance your fluency.