If you are a content creator, formulating creative Instagram captions can take time. Luckily, there are credible Instagram caption generators that you can use to boost engagement.
Instagram captions need to be creative enough. It can be not good when you can't figure out the perfect brand caption for your posts. Engaging captions can boost your Instagram Reels and rods.
An engaging caption leads to more likes, comments, and followers when people easily relate to your writing. More engagement = more success. Captions play a huge role in explaining a photo or even starting a conversation.
Luckily, even if you use a certain caption and feel it isn't right, you can always edit it before posting. That's why you need the help of remarkable Instagram caption generators to prevent making any mistakes.
Ideally, it must be the right character length with proper hashtags and emojis. At the end of the day, what you visualize will win you more engagement.
---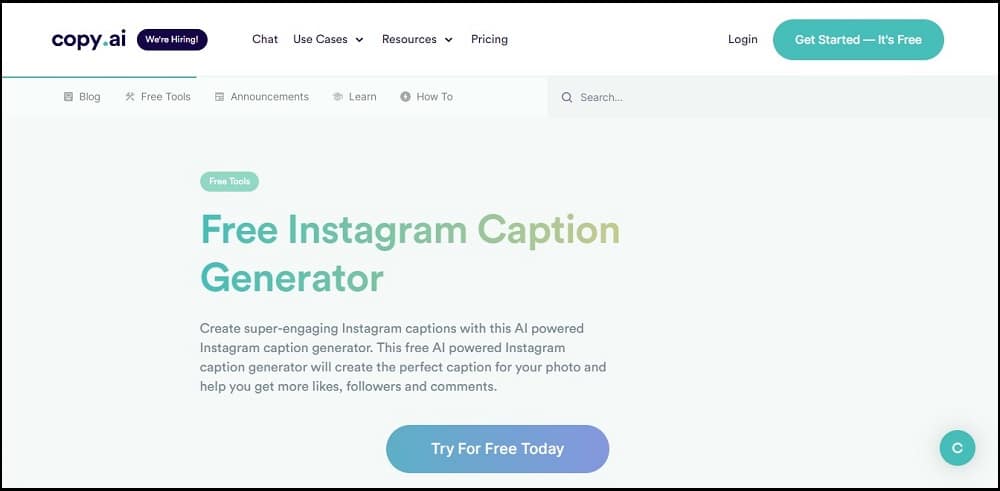 Engaging Instagram captions can help you relate better with your audience; by just using the AI-powered Instagram caption generator, you can get the perfect statement for your Instagram photos.
If you regularly use your Instagram page to promote your brand or showcase your different hobbies and talent, this is the perfect caption generator for you. You won't easily get mind blocks and will always have words to use in captions. You will be amazed by the number of likes, followers, and comments you will garner over time.
The visual aspect of your posts can help bring the right audience. Moreover, you can check the kind of captions your competitors use to know how best you can frame yours. To use it, enter details about your Instagram post, browse through the generated ideas, save any cool captions you like, and even remove those you don't like.
---
So what's your Instagram post all about? Well, those are the details you must provide for the platform to generate the perfect Instagram caption for you. You will get some unique captions that you can use on your Instagram posts.
Once you write about the specific Instagram post, pick a tone of voice and then generate the Instagram caption. You will be amazed by the results you get.
However, as much as you generate different captions, it is crucial to have a consistent brand voice, be straight to the point, share your story, provide valuable content, add a call to action to your caption, and just be creative.
---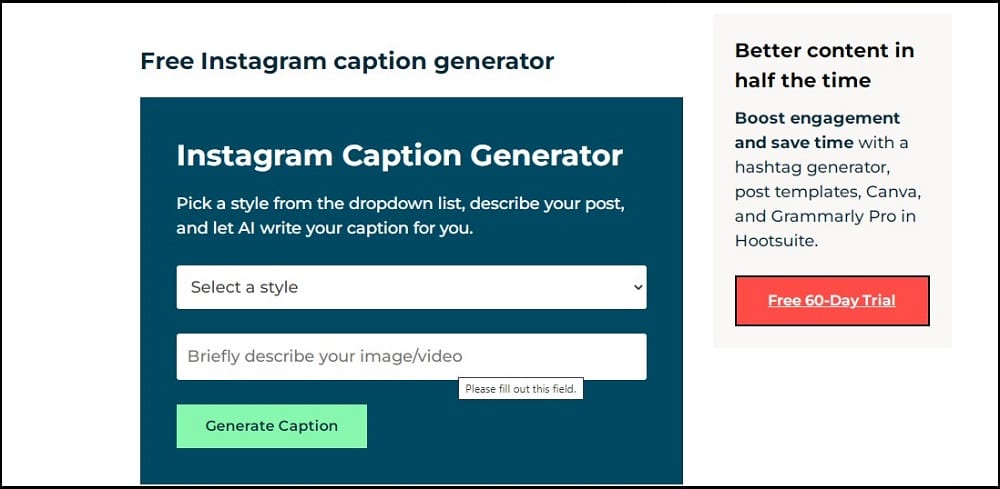 If you don't like complexity, this simple free Instagram caption generator will do the trick for you. You will feel like you are the one who provided the caption. All you need to do is select a style from the dropdown and describe the reel or image you posted.
Once done, you can generate a caption. In this way, you can get the perfect idea for your media. Regular use of the caption generator will help you get the perfect overview of how to write captions and even be creatively formulating them.
Always be unique and ensure that your brand is well spelled out using your captions. Have fun while using the tool!
---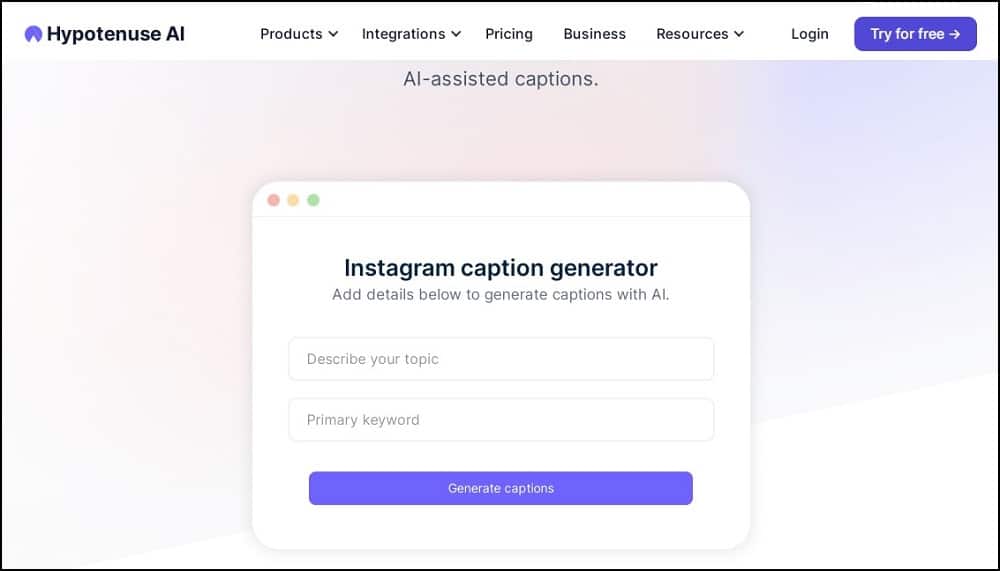 This credible Hypotenuse AI Instagram caption generator utilizes your phrases and keywords to formulate the perfect caption for your post. Creating the perfect caption will do the trick if you want to drive more engagement.
However, to get the most suitable caption, you must provide a brief about your video or image and select a primary keyword. At least with that, it will be easier to generate the perfect caption.
Grabbing people's attention is not that easy. It is like trying to sell products to uninterested people. You don't have  toconstantly scratch your head if you can't formulate one with these fantastic caption generators at your disposal.
---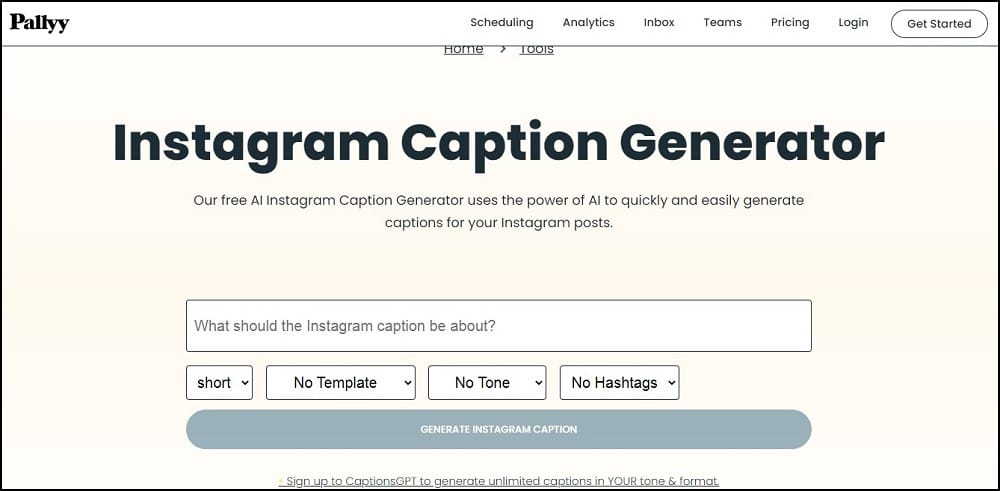 If you are a social media manager or just managing your Instagram account, finding the perfect caption for all your images, videos, reels, or stories can be hard. Luckily, through this tool, you need to write what the Instagram post or reel is about, choose whether you want it to be short, and choose a template, tone, & hashtag.
It all depends on the kind of caption that you need. You can generate as many captions as you need to provide the perfect text that you can use in your media. Therefore, strive to be as creative as possible and learn the pattern from the generated captions.
---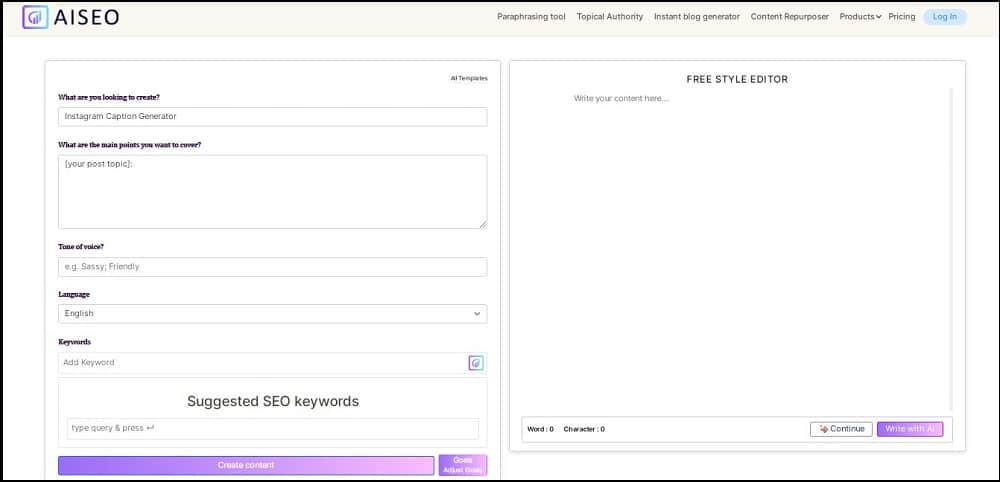 AISEO Instagram caption generator is among the best of its kind. You just need to fill out details on what you want to create, a bit about the post topic, tone of voice, language, keywords, and any other relevant information.
Through that, it will be much easier for the platform to generate the perfect Instagram caption that you can use. Instagram has a lot of brand promoters, influencers, companies, and other individuals. Choose to stand out!
---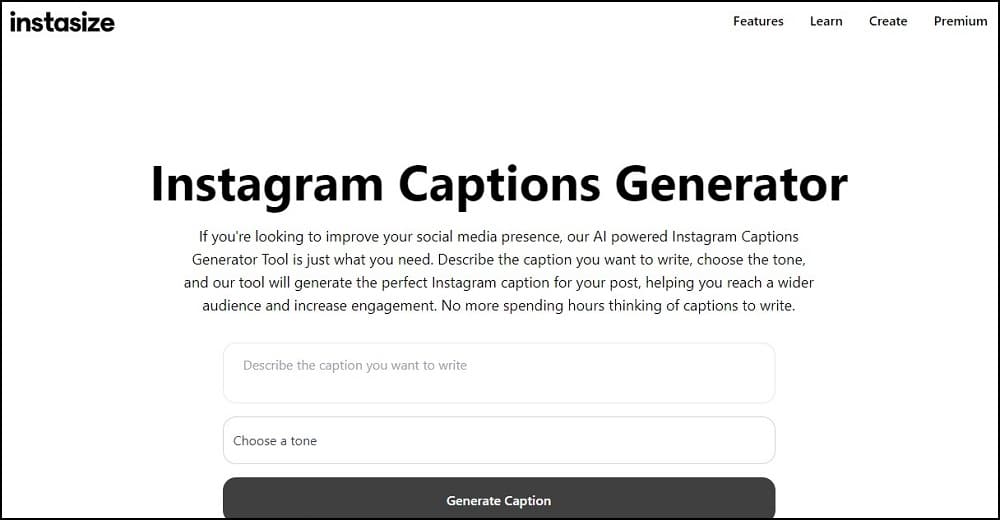 Instasize Instagram captions generator is another credible platform that you can use to generate the perfect captions. Boosting your social media presence is important, and you need to use the right tone to generate the perfect caption that resonates well with your Instagram account whether it is an individual account or a business account.
At the times you may end up spending too much time trying to formulate a caption yet these captions generators can just provide the perfect output without much trouble.
First, you need to describe the caption that you want to write based on the reel or post you want to post, and the platform will generate a caption for you. Remember to copy and paste it to use in your post.
---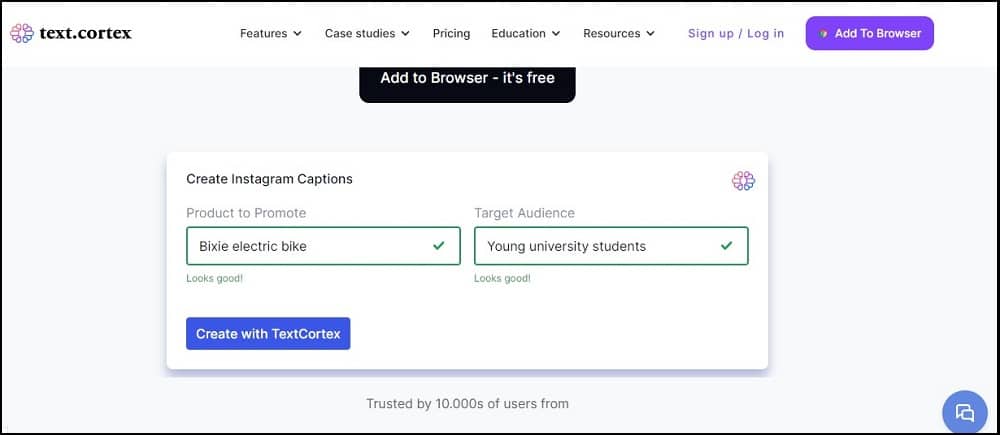 Text.cortex Instagram caption generator is another straightforward platform that can be used to generate suitable captions. However, you need to first provide information on the product, place, or item you want to promote and who your target audience is.
Through that, it will be much easier to create an Instagram caption that will entice your audience to want to check out your other posts and even increase your following.
At the end of the day, you will drive more sales and increase your following which will be helpful.
---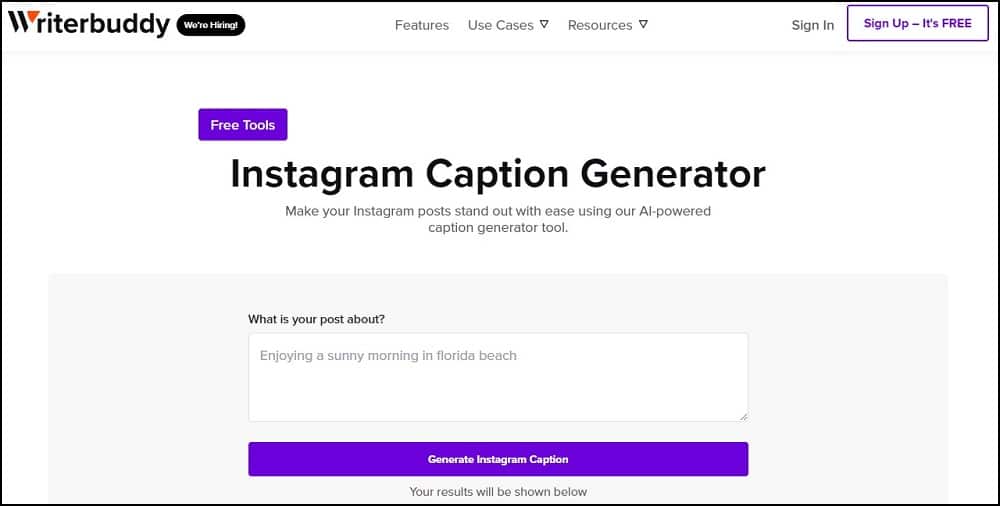 Writerbuddy is one of the best platforms that you can use to produce the perfect caption for your Instagram posts. It is straightforward as you just need to write about the post, image, or reel. Creating a good image of your brand or account is crucial.
Therefore, being creative should be your norm. Your audience should be able to easily relate to it using the right emojis and hashtags. The right caption can help boost the post's reach.
The caption needs to look attractive and not boring at all to entice your audience. Therefore, whenever you feel a mind block, consider these Instagram caption generators.
---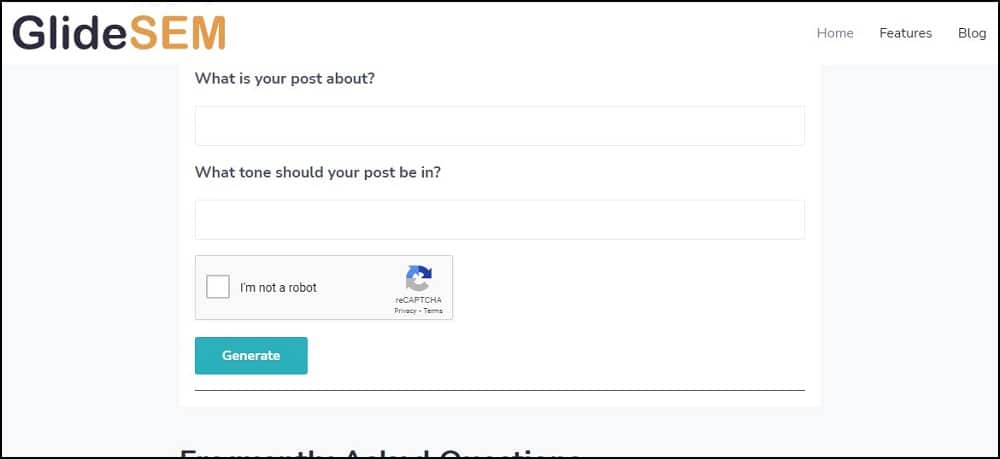 Being creative enough to generate unique captions can take a toll on you. Therefore, at times it is wise to seek assistance from these great  Instagram caption generators. On the online tool, you simply need to provide information on what your post is all about and the tone that should be used in creating the caption.
Also, consider learning the caption patterns to boost your creativity level.
---
Boost Your Engagement On Instagram Using The Perfect Captions
It takes a lot of work to stand out on social media networks. Therefore, if you note that you have trouble while creating captions, you can consider these Instagram caption generators.
However, you also need to learn through the process when you see a certain trend in the captions. You will be able to create your own without necessarily having to use the generators.
Therefore, what are you waiting for? Boost your Instagram engagement in real time.