Are you experiencing a budget crisis or disappointed with Discord Nitro's features? Then you likely have questions about how to terminate your Discord Nitro subscription. Regardless of the reason, this article will teach you how to deactivate your Discord Nitro subscription.
Discord is a free group-based platform focusing on text, audio, and visual messaging. To access additional features such as server boosts and profile customizations, you must upgrade your version by subscribing to Discord Nitro. A Discord, Nitro subscription, amounts to $9.99 monthly or $99.99 annually. The subscription comes with upgraded privileges that enhance the user experience.
Why would you like to lose all this? However, you are the boss, and you are aware of your own best interests. The Discord Nitro membership includes all features of Discord Nitro Classic in addition to the following perks:
Increased message characters from 2000 to 4000.
Two power server boosts.
High-definition resolution videos and images.
Global custom stickers.
Personalized Server avatars.
Doubled file-sharing capabilities of up to 100Mb.
Are you certain that you want to terminate your Discord Nitro subscription? Without further ado, via Desktop or Mobile Phone, you must accomplish the following:
---
Cancel your Discord Nitro Subscription Via Desktop
Both the desktop app and online versions share identical user interfaces. Here's a step-by-step guide for the web version and the installed desktop App.
Step 1: Launch Discord and sign in to your account.
Step 2: At the left bottom corner, click on the Gear Icon to access User Settings.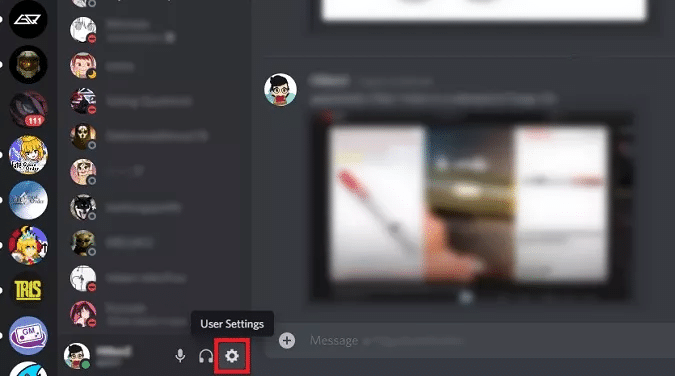 Step 3: On the drop-down menu displayed, click on the Subscriptions option.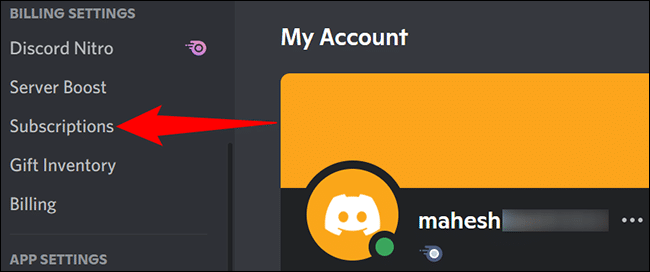 Step 4: Once you have clicked on Subscriptions, a Discord Nitro banner will appear, click on the Cancel Button next to Switch plans button.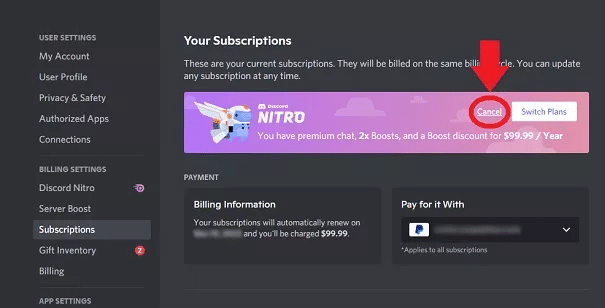 Step 5: Click on Continue at the bottom of the page.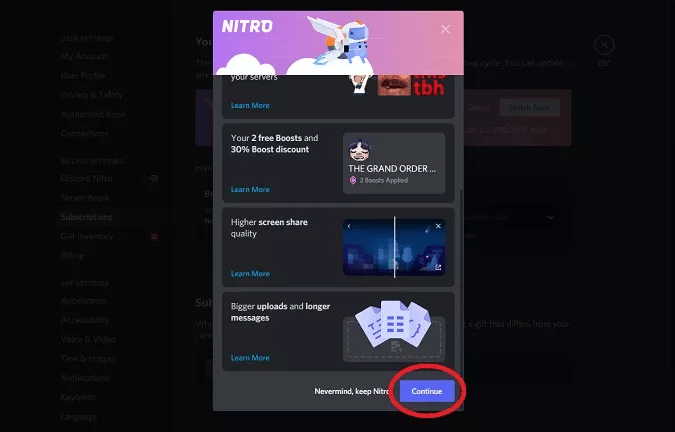 Step 6: To cancel the Discord Nitro subscription, click on the Confirm button.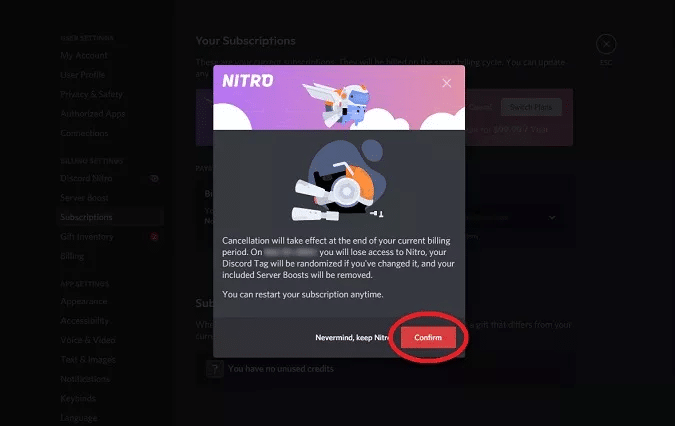 That's it; your subscription is canceled; however, if you have an active subscription, you will continue enjoying the advanced perks until the last day of your subscription.
---
Cancel Discord's Nitro Subscription on Phone
Here is a procedure applicable for both iOS and Android devices: Do this:
Step 1: On the mobile Discord app, tap on your Profile Picture.
Step 2: Now that you are under the User Settings, navigate and tap on Manage Subscription at the bottom of the drop-down menu.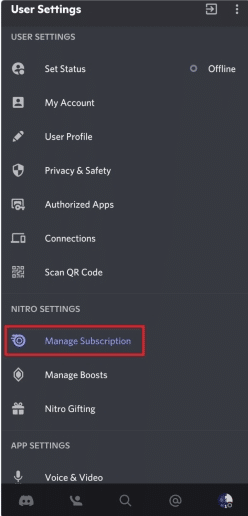 Step 3: Find the Discord Nitro banner under Your Subscriptions and tap on Cancel.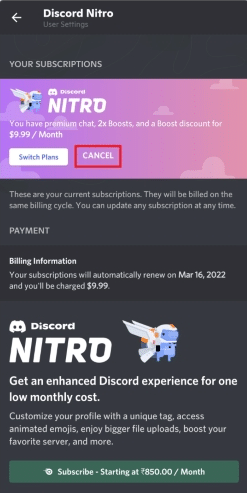 Step 4: From the popup menu, click on Cancel Subscription.
Step 5: That's it; your subscription is now revoked.
---
Cancel Discord's Nitro subscription via the Do Not Pay App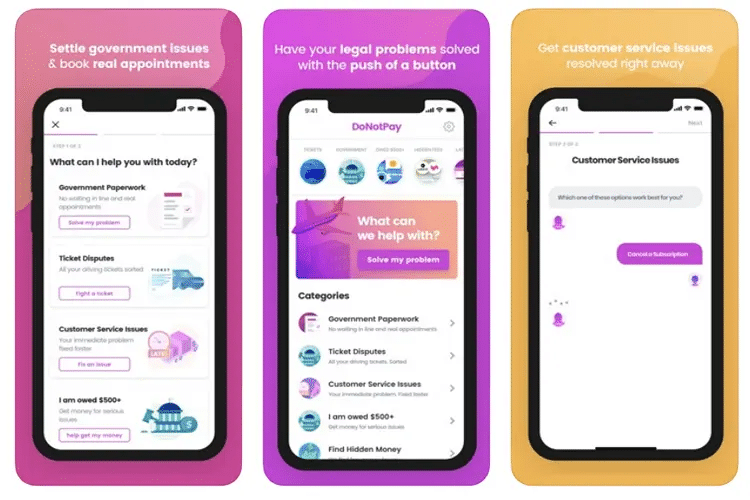 Do not Pay App has the simplest procedure to cancel your Discord Nitro subscription. Here is what you must do:
Step 1: Launch the Do not Pay App or access it via your browser.
Step 2: Select Option.
Step 3: Select Find Hidden Money.
Step 4: From the subscription cancellation box, enter Discord Nitro.
Step 5: To revoke the subscription, respond to the Confirmation Email.
---
What's the difference between Discord Nitro Classic and Discord Nitro
Discord Nitro is the upgraded version of Discord Nitro classic. In Nitro Classic, you will find exciting perks, such as the ability to upload a Gif Avatar, use customized emotes and high-quality videos, and select personal Discord tags. However, in Discord Nitro, you will have access to Nitro classic perks plus the extra perks identified above in this article.
---
FAQS
Q: How to Pause the Discord Nitro Subscription?
You may temporarily suspend your Nitro membership, but access to the premium services will be denied. Note that the pause period is only 14 days.
Q: How to get a free Discord Nitro subscription?
No, Discord Nitro is not free. All costs are on you. On the other hand, Discord frequently collaborates with other companies to provide promotional benefits. You should make the most of them if you find them.
Q: Does canceling my Discord Nitro subscription affect my account?
No, changes will only occur after your current subscription is deleted. No major changes to the account setup will happen. You will no longer have access to Discord Nitro's perks.
---
Conclusion
Discord's Nitro subscription gives you access to server boosts and profile customization. However, for whatever reason, you can cancel the subscription. After cancellation, your active subscription runs till its expiry date. Above are three effective procedures on how to cancel Discord Nitro subscriptions.