Connecting a keyboard to your PS4 gives you greater control over your gameplay. Whether you want to macro abilities or change weapons mid-game, it's easy to do with a keyboard. A mouse is another helpful tool when playing games, giving you more precision than the standard controller.
Most PS4 consoles will allow you to connect wired and wireless keyboards and mice to the device. Let's take a look and see how you can do it.
---
Connect Wired Keyboard and Mouse to PS4
Connecting a wired keyboard or mouse to your PS4 is a straightforward process;
Step 1: Plug the USB end of your mouse or keyboard through the USB port found on the front of the console.
Step 2: A mouse or keyboard icon will display on the screen if the console recognizes your connection. It may take a few seconds before your console recognizes your keyboard or mouse brand.
Note:
If there is no flashing of either the mouse or keyboard icon on the screen, you won't be able to use them. The PS4 system does not recognize the two pieces of hardware. Unfortunately, PS4 does not support downloading and installation of drivers to support the functionality of particular types of keyboards and mice.
You will still be able to use the default wireless controller (Dualshock 4) even after connecting a wired keyboard or mouse.
If you want to use both the keyboard and mouse and the USB ports are limited, you can use a USB hub. It allows users to connect several devices to the console or any electronic through a single USB port.
---
Connect Wireless Keyboard or Mouse to PS4
PS4 console supports Bluetooth, which supports wireless keyboard or mouse connections. Bluetooth wireless connection alleviates the concern that PS4 does not support some brands. The Bluetooth functionality is standardized; any functional mouse or keyboard will work well when connected to the PlayStation 4.
Here is how to connect your mouse or keyboard to the PS4 console;
Step 1: Log in to your user profile, navigate the Settings feature, and click on it.
Step 2: Proceed and select Devices by pressing the X button.
Step 3: On the devices menu, click Bluetooth Devices by pressing the X button on your game controller.
Step 4: At this point, you should see your wireless mouse and keyboard listed. If not, make the devices discoverable by following the instructions. It may take a couple of seconds before the mouse and keyboard appear on the screen.
Step 5: To connect to your wireless keyboard or mouse, scroll downwards to where the respective device is and tap the X button on the controller.
Step 6: When prompted to enter a code, 0000 is the default one if you don't have any code to key in. Your wireless mouse and keyboard should be ready to operate.
---
Customize Your Mouse and Keyboard Settings on PS4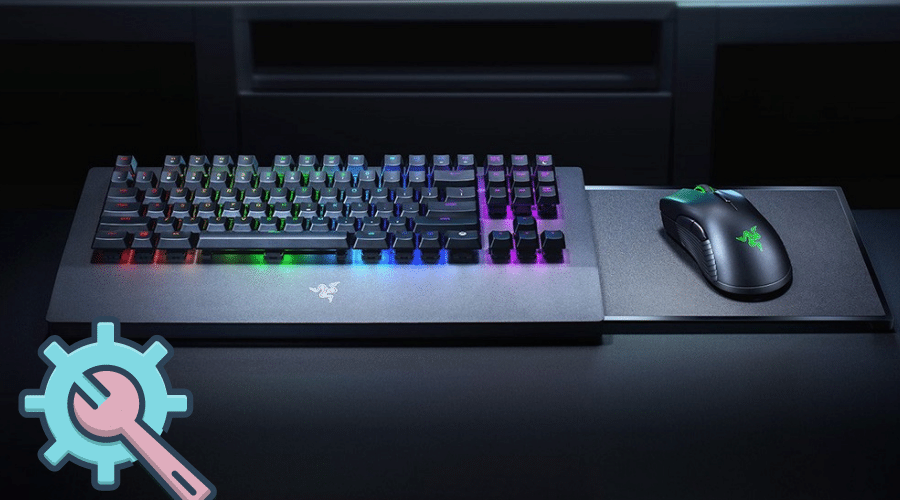 If you are using a left-handed mouse or nonstandard keyboard, you can customize them to fit your gaming needs on PS4. Here is how to go about it;
Step 1: Log in to your profile on your PlayStation 4.
Step 2: From the top-level menu, select Settings.
Step 3: Scroll downwards and choose Devices by tapping on the X button on your game controller.
Step 4: Under the Devices, you can change the Mouse settings from a right-handed to a left-handed mouse. If you want to change the pointer speed, you can adjust it to Slow, Normal, or Fast.
Step 5: On the Keyboard settings, you can change the language (if your nonstandard keyboard doesn't match your language). Besides, you can set the Key Repeat setting to Short, Normal, or Long.
Note: The Key Repeat (Delay) allows you to adjust how long the console should wait before repeating a key when you long-press it. While the Key Repeat (Rate) notifies the PlayStation 4 how quick it should repeat the key after the delay timer has elapsed.
---
Advantages of Using a Keyboard and Mouse with Your PS4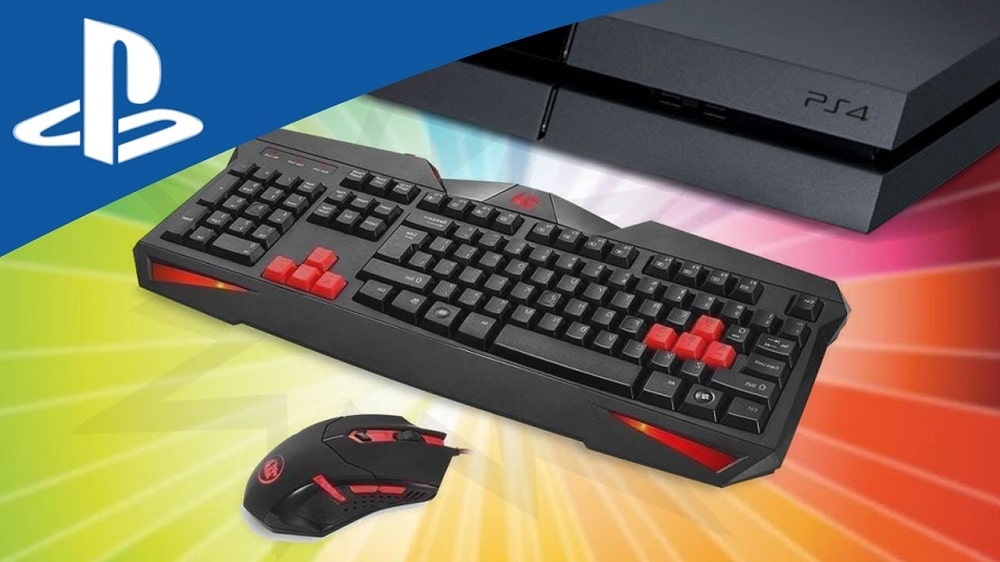 Advanced gamers have always loved having a keyboard and mouse and their PS4 because it comes with many benefits. Here are the key benefits;
Enhanced precision – Using a keyboard and mouse allows you to have more control over your gameplay. This is because it gives more precision than when using a console controller. It also allows you to make quick movements, attacks, or moves that would otherwise be impossible with a controller.
More speed – Most PS4 games are online, so you will need to be as fast as possible to beat other players. A keyboard and mouse will increase your gameplay speed significantly and give you an edge over other gamers using controllers. The keyboard provides more flexibility than the PS4 controller. Therefore, it will help you control your game easily by using your fingertips.
Better aiming – With a keyboard and mouse, you can quickly move around enemies without movement restrictions, as with controllers. This is especially important in shooting games where you need to move faster than your opponents so that they don't shoot you first. You know how important it is to aim precisely at your targets before they shoot at you if you're playing an FPS game. You can only achieve this using an accurate pointing device like a computer mouse instead of a controller joystick.
The benefits of using a keyboard and a mouse on your PS4 are geared towards giving you a better gaming experience.
---
FAQs
Q. Can a keyboard and mouse be used on PS4?
Yes, you can use a keyboard and mouse on most PS4 consoles. However, you will not be able to play most PS4 games. Depending on the game, some will even ban you from playing multiplayer mode if you're using a keyboard and mouse. And this is because the keyboard and mouse will give you a competitive edge over other players using standard controllers.
Q. Does any keyboard work with PS4?
Yes, any standard Bluetooth keyboard or mouse should work with PS 4. However, their specific wired keyboards and mice brands may not work with PS4.
---
There You Are!
Connect your keyboard and mouse to the console to enjoy a better gaming experience on your PS4. The tips above will make it easy for you to make the connection. But, beware that not all PS4 games are compatible with a keyboard and mouse as the controls.