Are music and videos your thing? How to add music to a video? Adding music to your recorded video can be more exciting when you use tools such as editing. For example, add music to your favorite birthday video and keep it as a souvenir.
Using music in a video should be easy. It does not necessitate knowledge of complex editing software. There are powerful tools available for any device to add music to video, such as the iPhone. Add music to video iPhone for easy-to-follow steps and create stunning videos with perfect harmony.
---
How to Add Music to a Video in Three Easy Steps?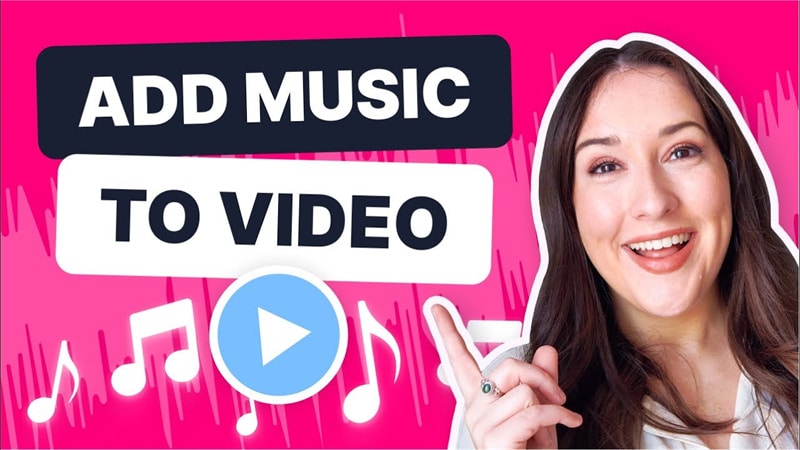 When looking for an app to add music to video and to help you create an excellent music video, Wave.video is perfect. It offers straightforward steps that even a newbie can take a great one. As simple as 1-2-3 steps with modern functionality and characteristics.
Choose a video
Pick a soundtrack
Add music to a video
Choose a video that you wish music added to.
Choose a clip to which you want to add music; you may select your own or from the stock footage library. Afterward, upload your video, and go to the editor.
Pick a soundtrack.
Use your audio clip or browse the rich built-in library of royalty-free audio tracks. Wave offers thousands of pieces of music that can be a perfect fit for any video recording you have.
Add music to a video.
Select what you want, then click Add. The audio file will have its own timeline in the editor. Adjust the level, sync the video with the music, or add a fade-in/fade-out effect.
---
The Fundamentals of Adding Music to a Video
The basic principles for adding music to a video are:
First, choose a piece that fits the mood and tone of the video.
Next, consider copyright restrictions and obtain proper licensing if necessary.
Next, import the video and music files into your editing software or app.
Next, place the music on the timeline below the video, and adjust the timing and volume to create the desired balance.
Finally, mix and master the audio to ensure clear, consistent sound throughout the video.
Preview the final video and make any necessary adjustments
Export the video with the music added, choosing the correct format and settings for your desired outcome.
---
FAQs
How do I add music to a video?
There are several ways to add music to a video, including video editing software such as Adobe Premiere Pro or iMovie or online video creation platforms like Wave.video. Ensure to choose the best with a wide array of features. In addition, choose platforms that deliver high-quality, professionally crafted content.
What types of music can I use in my video?
You can use music in the public domain or a license for commercial use. In addition, many websites offer free music options. Finally, Wave.video enables you to integrate music into your videos.
How can I pick the perfect music for my video?
Think about the video's tenor and mood. It is essential to the music video's success. Remember that the type of music that complements the video the best plays a crucial function. Additionally, the music's tempo, the film's duration, and your taste should produce fantastic results for viewers.
Why should I add music to my video?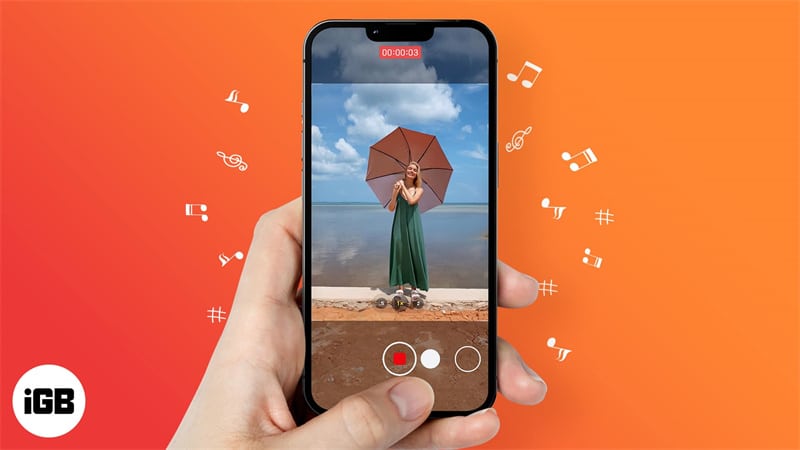 Including music in a video can make an impact on the viewer on an emotional level. It can lift people's spirits and bring out the best in those who witness it. Create an atmosphere and add some spice to make the material more remembered. If your goal is to increase engagement or popularity, consider adding music to a video.
Can I use copyrighted music in my video?
No, you cannot use copyrighted music in your video without permission from the copyright owner.
How can I find free music for my video?
Many websites and platforms offer free music options—a library of high-quality, legal audio downloads. However, it is essential to carefully read and understand the licensing terms for each track before using it in your video to ensure that you are using it legally.
How do I make sure I'm using the music legally?
Always check the licensing of the music before using it in your video. Some music may be in the public domain, while others may require a license or permission from the copyright owner.
---
In the End
In the end, the purpose of the background music is not to steal the show. Instead, its principal role is to improve the quality of the other components. In addition, honing your skills with YouTube background music will help you create more engaging videos that attract and retain viewers.
Music and film are impressive works, an impression with a powerful score. But, as the popularity of video marketing rises, differentiation among brands becomes increasingly tricky. An excellent musical accompaniment can do wonders for your videos, making them more enjoyable and exciting for your target audience. And it's far more straightforward than you may imagine.