Welcome to the world of Australian Instagram models, where stunning beauty meets inspiring creativity. From sun-kissed beaches to bustling cityscapes, these models have captured the hearts of millions of followers with their unique style and captivating content.
In this article, we'll take you on a journey through the world of Australian Instagram models and introduce you to some of the most talented and influential women in the industry. You'll discover their stories, their passions, and their secrets to success, and learn how they've built their massive followings on one of the world's most popular social media platforms.
So if you're looking for a dose of inspiration, or just want to escape into the world of fashion and beauty, join us as we explore the vibrant and exciting world of Australian Instagram models. You won't want to miss a single moment.
---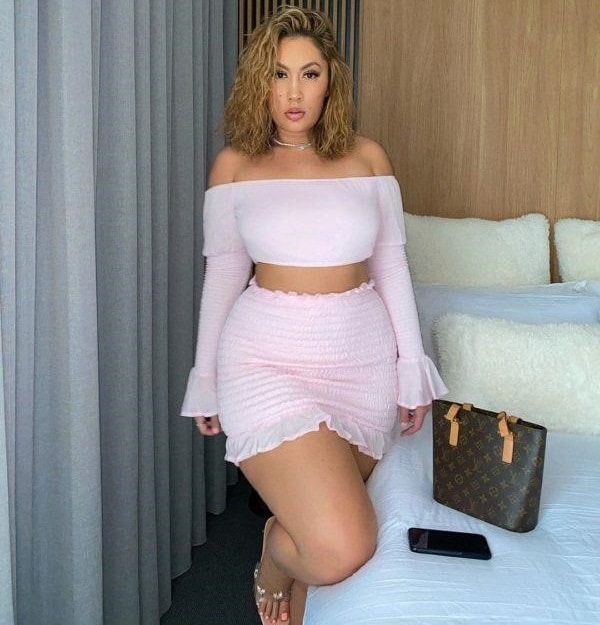 Lolliecakez who is currently 27 years, is one of the most prominent Australian plus-size curvy models.  She is the ambassador for FashionNova with her fame growing over time due to her confidence.
On Instagram, she posts images of her lifestyle, and events, and showcases designer clothes. She is a model, Instagram star, and social media influencer.
Lolliecakez has been a brand promoter in different industries such as fashion, sports, makeup, bikinis, and lingerie. These include Fashion Nova, Nova Men, and Pretty little things. Apart from modeling she also loves singing, dancing, traveling, surfing, and photography.
---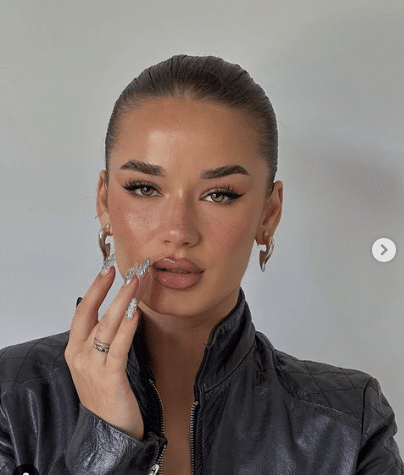 Isabelle Clarke is a 23-year-old Australian model who has grown her modeling career over time. She has been featured in some of the most popular fashion magazines. Apart from that she is also a TikTok star, YouTuber, fashionista, fitness influencer, and lifestyle model.
Her beauty, captivating eyes, mesmerizing figure, cute smile,  and confidence makes her such an  Instagram sensational model. Apart from modeling, she also loves acting, dancing, traveling, and blogging.
Her main sources of income are modeling, brand endorsement, and social media commercials. Little is known about whom she is dating at the moment.
---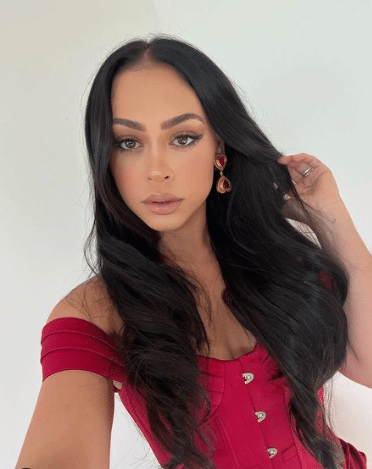 Emilee Hembrow is a 31-year-old Instagram star, model, and social media influencer. She has been featured in various high-profile commercials and also works as a model.
Apart from that, she also co-owns a clothing brand with her sister Tammy Hembrow. Emilee is well-educated and has great academic records. Additionally, her reputation has grown due to her YouTube videos.
She currently has three children and is married to Emrah Ada. Emilee enjoys showcasing her pregnancy journeys and beautiful family on Instagram.
---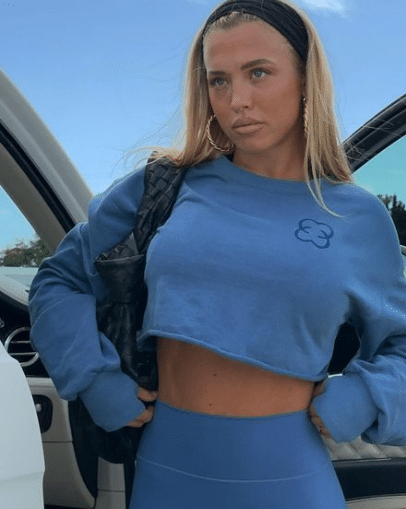 Tammy Hembrow is another sensational Australian model, entrepreneur, Instagram star, and social media influencer. She often shares fitness & workout videos on her Instagram and YouTube channels.
Tammy is 28 years old and the younger sister to Emilee Hembrow. She got her first child at 19, which made her take a different career turnaround.  On her social, she always showcases her pre-mom and post-mom life by showing off her post-pregnancy body transformation. This acts as an inspiration to all moms.
She also became famous by modeling for Khloé Kardashian's jeans company Roummous. She has great collaborations with "Women's Best" and "Gym shark" brands. Her Tammy fit app and Saski collection brand have helped her grow in the business world. She even recently got on the Young Rich List.
---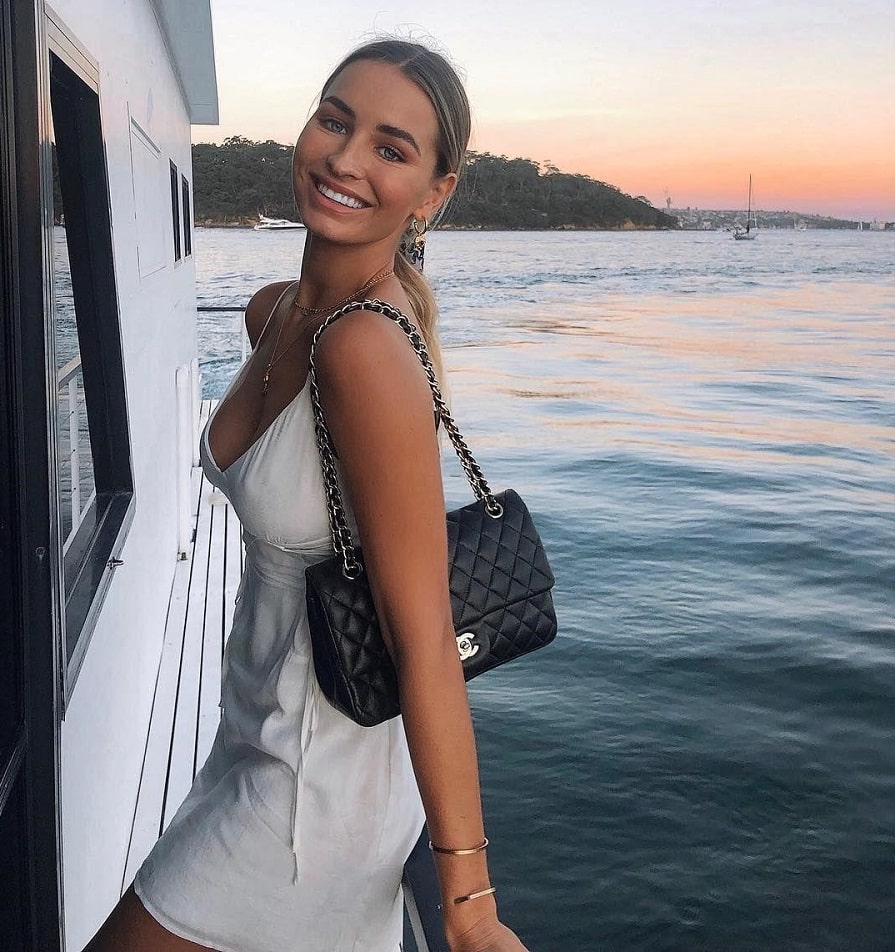 Madi Edwards is another sensational Instagram model who is currently 28 years old. Not only is she an Australian model, but also a social media influencer and businesswoman. She gained fame due to her attractive look and personality. On Instagram, she always posts glamorous pictures of herself.
She has had partnerships with various designers, and skin care brands. The skin brands include the Skin Series, Gooseberry intimates, etc. Madi always strives to grow her brand identity.
She had started studying a business course but dropped out to engage in her modeling career. Since a tender age, she has always loved swimming with her iconic beach girl look being a stepping stone to modeling deals she gets.
She has also been featured in Magazines like Australian Vogue and Maxim. Madi also has a retail shop called Marli. She is currently dating Ryan Levy.
---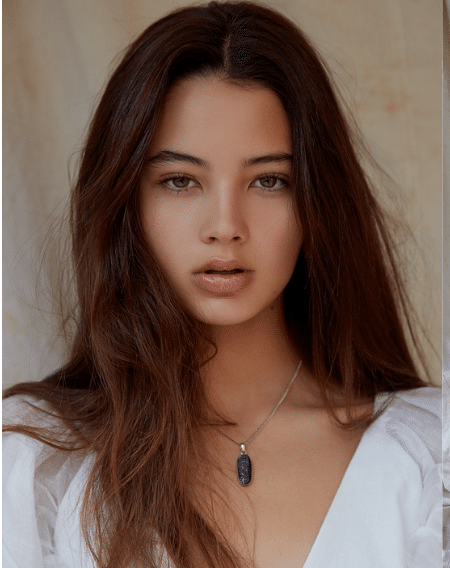 Paris Bishop, 18 years, is another Australian model who is part of the Elitemodelworld and Chadwick models. Her Instagram page showcases some of her best photos that show her lifestyle while promoting some designer brands.
She has taken part in campaigns for L'Oréal, DECJUBA Kids, Levis, Nike, Seed Heritage, and many other brands. When younger she was a sports enthusiast who played netball and athlete.
Apart from modeling, she is also a trained dancer skilled in hip-hop and other music genres. Her beauty and skills have made her garner many fans.
---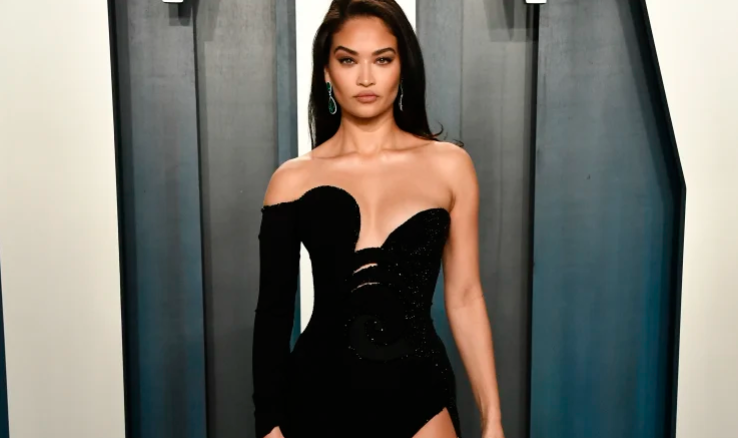 Another sensational Australian model is Shanina Shaik who started her modeling career when she was 8 years old for Myer. She also appeared in a TV commercial for Hyundai.
Even though she was born and raised as a Muslim, her family is super supportive of her modeling career. She has taken part in many modeling agencies events and competitions that have helped her rise in fame. She was married to Gregory Andrews (DJ Ruckus) but later separated in 2019. Currently, she is dating Mathew Adesuytan and expecting a baby.
Additionally, she adheres to plant-based diets. Her Instagram page showcases her poolside weekends, sandy beaches, and traveling.
---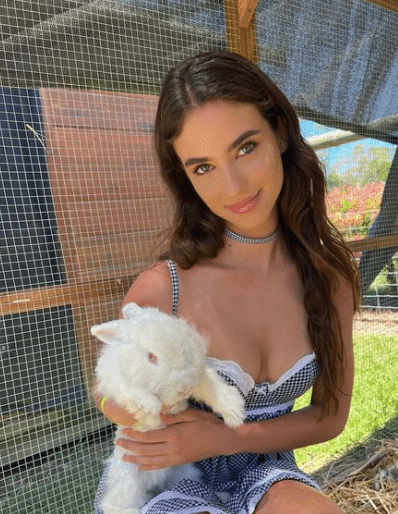 Renee Herbert, 23 years, is another Australian Instagram model who often posts pictures of her lifestyle and day-to-day life on Instagram. She is part of the Next Models LA.
Based on her posts, she is an outgoing lady who always seems confident in her photos. They were born as triplets, her, her sister Elisha, and her brother Eric.
When in her teens, Renee was a brand ambassador for influential companies. She and her sister are known in the modeling industry as the Herbert Twins.
---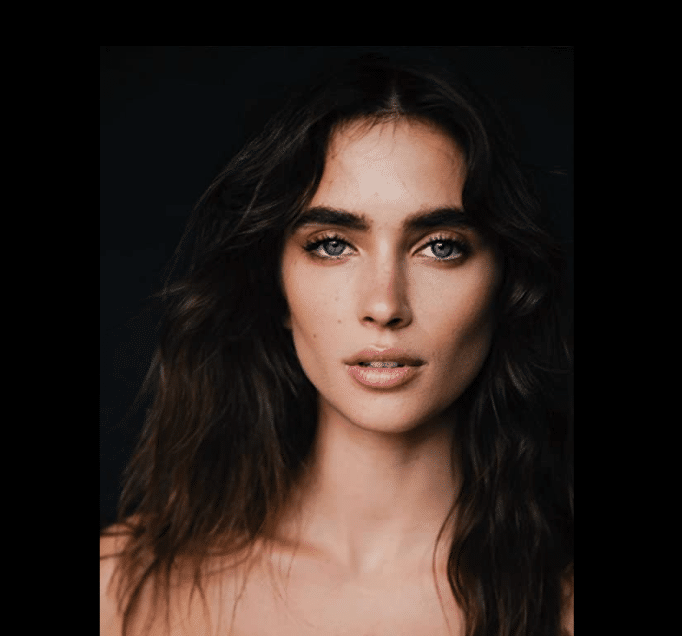 Elisha herbert is a sensational Australian model who is part of the Herbert Twins. She and Renee Herbert have played a huge role in building their modeling career. She earned a brand ambassador role for lifestyle companies like Le-Tan.
Elisha and her sister Renee were scouted by Peppermayo fashions through Instagram when barely 15 years old. Additionally, she is a model for Chadwick, Next Worldwide, and Untitled Entertainment.
She has also modeled for various lingerie and sportswear companies. Elisha is an entrepreneur and owns the "Jumelle Swim" swimwear business.
---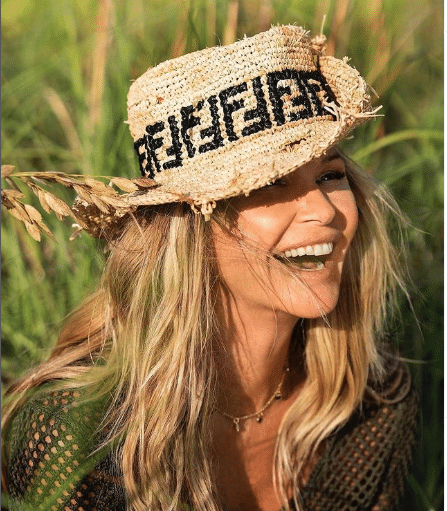 Elle MacPherson is an Australian model, businesswoman, television host, and actress. She started by studying pre-law but left after she was spotted by a modeling scout. This led to a life-changing decision that has given her millions to date.
She was a cover girl for the Sports swimsuit issue three years in a row. Not only is she beautiful but also a businesswoman in an Australian lingerie business.
Additionally, Elle is a remarkable actress having taken various roles. She has two kids with French Baker who sadly divorced after 9 years. When starting her career at 17 years she signed up with Click Model management and also took part in commercials with high-profile magazines like Vogue, Cosmopolitan Elle, etc
---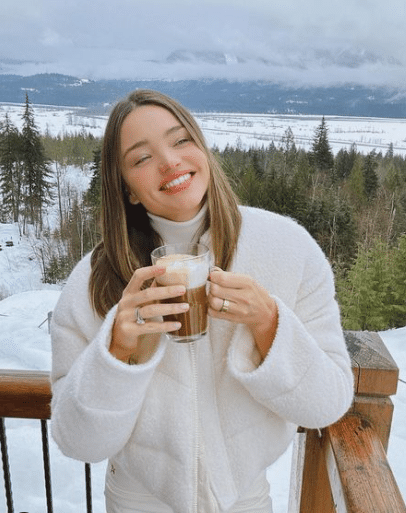 Miranda Kerr, 39 years, is an outstanding Australian Instagram model and businesswoman. Her prominence started in 2007 when she was one of Victoria's Secret Angels. In 2008, she was ranked on Forbes as one of the highest-earning models.
She got signed up with Chic Management and Next Management. She also founded Kora organics in her home country with an aim of more expansion.
Not only that, but she supports a lot of causes related to women, children, health, and the environment. Miranda always advocates for the organic lifestyle.
---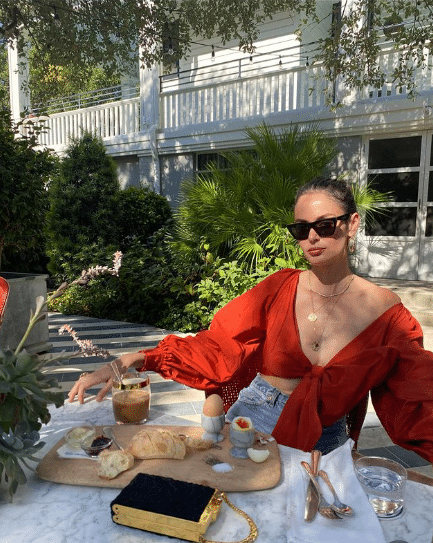 Nicole Trunfio is another outstanding Australian Instagram model that has gained popularity over time. On her Instagram page, she posts about her family, lifestyle, and her day-to-day activities. As a model, she strives to promote various brands and commercials.
Her beautiful pictures will leave you mesmerized. She is 36 years, married to Gary Clark Junior, and blessed with three children. She is the founder of fashion brands such as Bumpsuit, Erth jewelry, and Erth Swim.
You will realize that she is a natural model just by her poses.  She began her modeling career when she was 15 years after being scouted by Christine Fox from Vivien's Model management. She was also a part of Chic management and IMG models.
---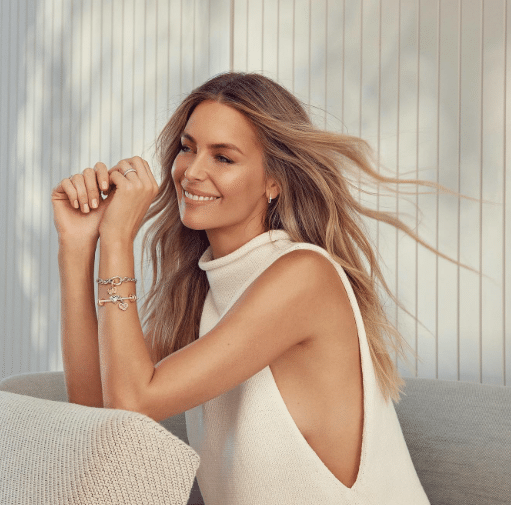 Jennifer Hawkins is an Australian model, TV presenter, and beauty queen. She has once crowned Miss Universe Australia and Miss Universe in 2004. You can only imagine her mesmerizing beauty!
Her Instagram page has some jaw-breaking photos of her and her family. She is 39 years and married to Jake Wall. She maintains herself well and has a great lifestyle that leaves many wanting the same.
Jennifer is quite a remarkable lady who takes good care of her family. She embraced all the moments with pride.
---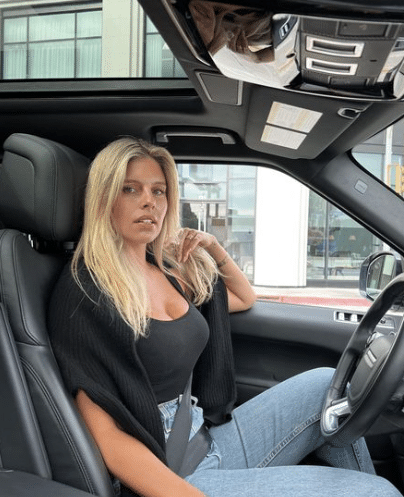 Natasha Oakley currently 32 years is an inspirational Australian Instagram model. Her bikini-a-day blog made her popularity rise over time.
Not only is she a bikini model but also a business lady. She has bikini designs that draw customers to her page. She was once listed among the Top Clothing Designers by Glamour and had collaborations with international brands such as Guess, Wildfox, and much more.
Natasha has been featured in many international magazines over the years. In 2022, she got engaged to Theo Chambers.
---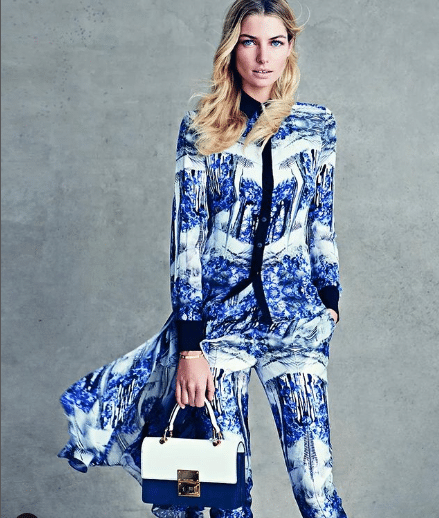 Jessica Hart is another Australian Instagram model. She is currently 36 years with two kids. She is the founder of LUMABeauty. Like most successful Australian Instagram models, she was noticed when she was 15 years and even got encouraged by her aunt to enter a modeling competition hosted by Dolly magazine.
She is well known for her gap-tooth smile. Furthermore, she pursued a career in modeling and appeared in campaigns such as GUESS and many more.
---
Watch Out For The Inspirational- Australian Models In The Industry
All these Australian models have grown in their careers since a tender age. They are all beautiful entrepreneurs of various fashion brands. Modeling requires creativity of the highest order.
Therefore, they require being given a thumbs up for the great achievements and strides they have made over time. Modeling requires the right passion for success in the industry.