When we hear Russia, we automatically think about vodka, bears, and Putin. But Russia is also full of beautiful girls! Russians are damn gorgeous. And what's even more important, they know how to represent themselves.
To make your Instagram feed more interesting, you must follow these top 15 Russian Instagram models, the sexiest among the many Russian Instagram girls.
---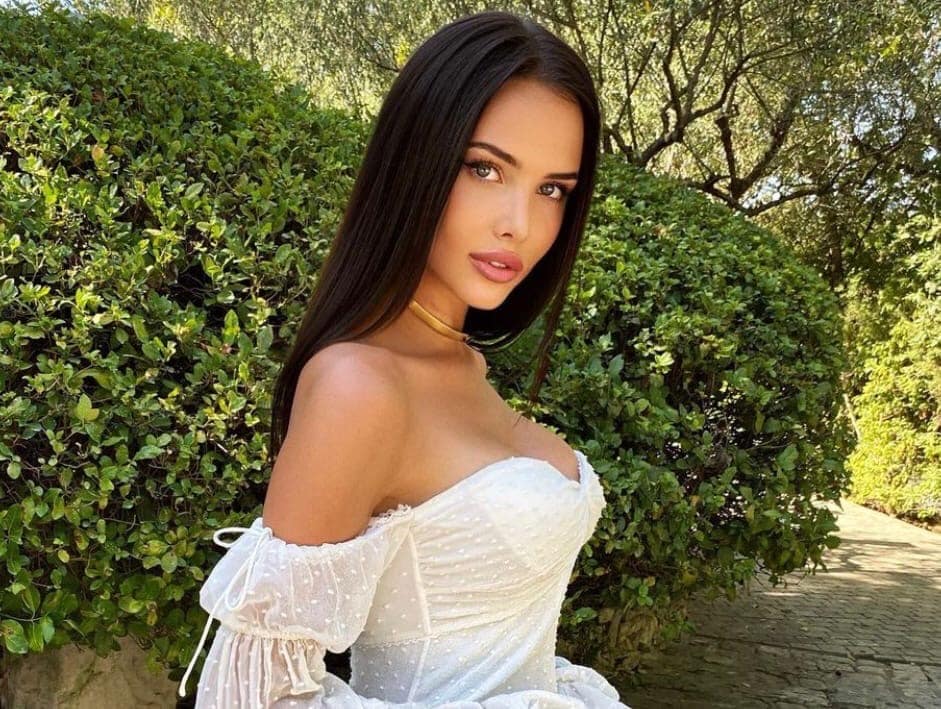 This beautiful Russian model and actress, age 25, is a stunning and seductive beauty. In terms of her modeling profession, she is one of the most well-known, youthful, and attractive Russian models of the moment. She achieved her greatest fame as the first runner-up in the Miss Russia beauty contest in 2014.
Anastasia is currently in a love relationship with Timati, a well-known Russian hip-hop singer. She uploaded a photo of herself wearing a sizable diamond ring, revealing the engagement news. The couple has recently established their own family and had their first kid, a son named Ratmit Yunusov, after the rapper's deceased friend.
---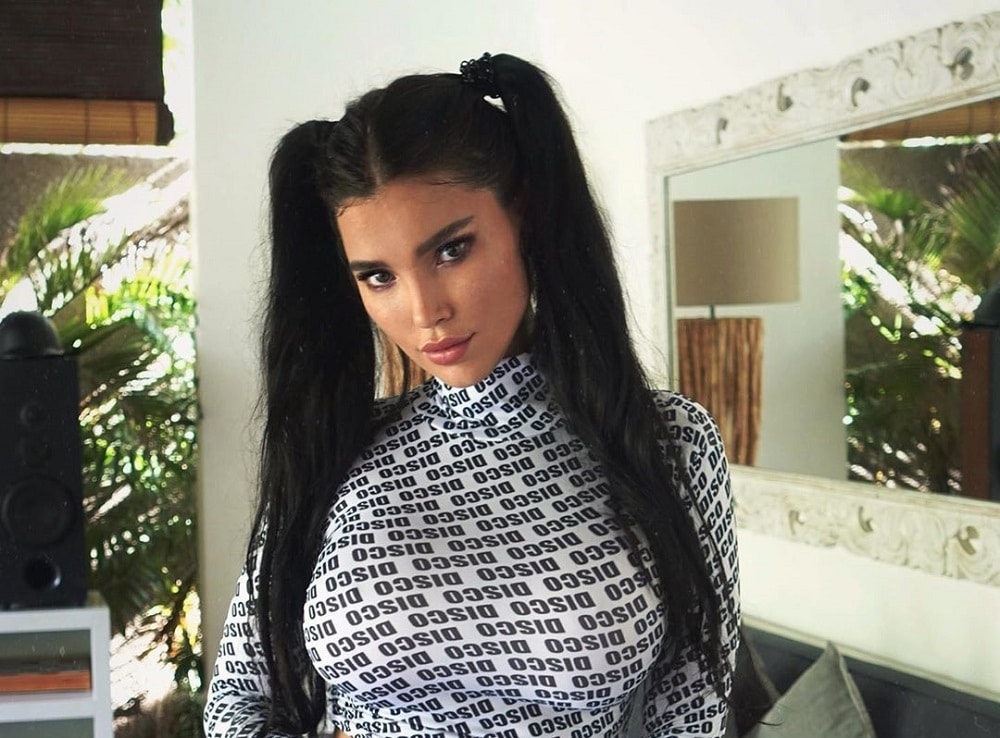 Sveta Bilyalova has 6.2 million followers on IG. She is undoubtedly one of the most well-known Russian Instagram models. It's obvious why she has so many admirers lusting after her from her alluring curves! Sveta became famous after her attractiveness on Instagram was recognized and praised.
It is unknown whether Sveta is married or in a relationship because she hasn't made her relationship public. Information about her partner will be updated as soon as it's available.
---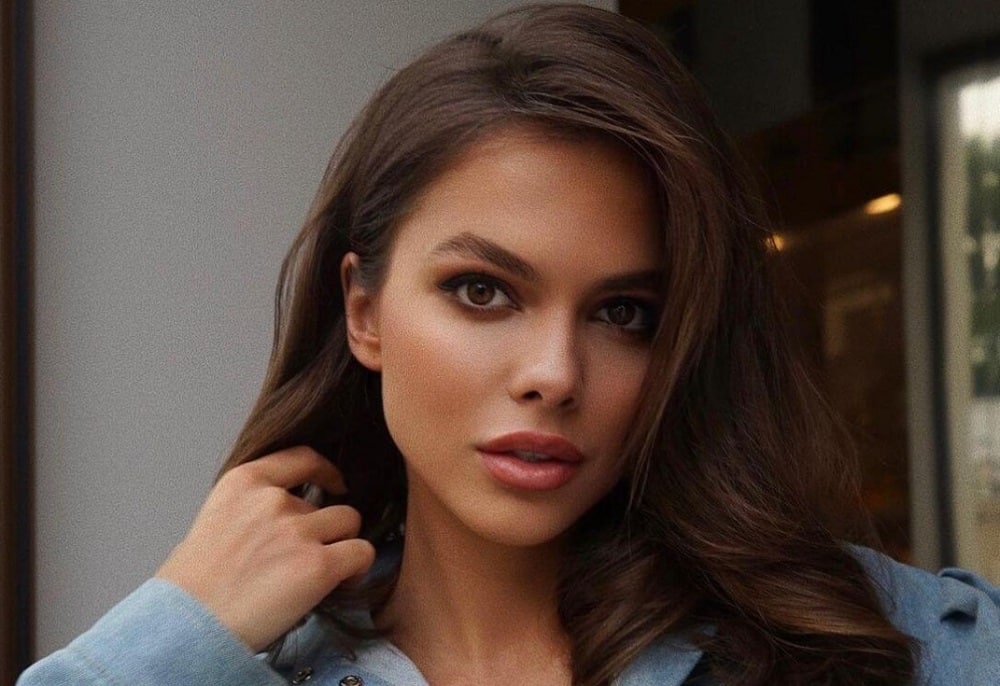 Viki Odintcova is an Instagram sensation and Russian social media celebrity. She became well-known for her provocative and sexy photos in which she frequently appears semi-naked.
Odintcova pursued marketing at a university where modeling was a hobby. Viktoria met photographer Alexander Mavrin, and in 2014, she joined his agency MAVRIN Models. She has since modeled for numerous clothing lines, cosmetic, and swimwear brands and appeared on the covers of prestigious publications like "Sports Illustrated" and "Maxim.
Odintcova dated Russian songwriter and rapper Egor Kreed, but they later broke up. She has also been rumored to have dated actors Timur Batrutdinov, entrepreneur Pavel Durov, and Fernando Alonso of Formula One.
---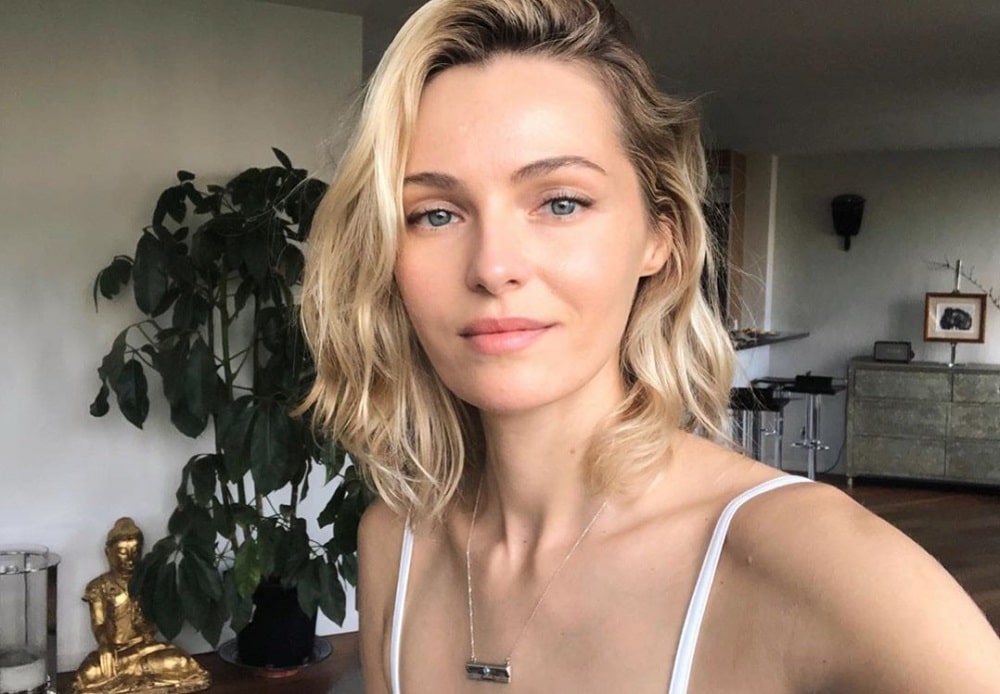 Valentina Zelyaeva is widely known for both her stunning appearance and charming attitude. She has contributed to various international fashion publications. She is also among the sexiest and hottest Russian celebs and models.
Valentina is single, enjoys shopping, and is not a parent. Valentina Zelyaeva's birth date is October 11, 1982, and her pet name is Valentina Zelyaeva.
---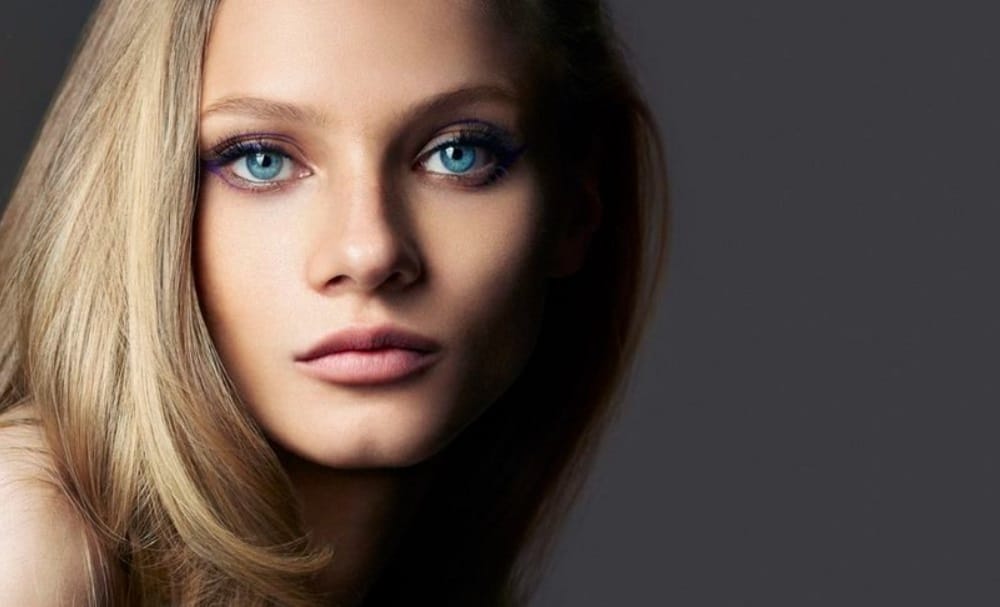 Another stunning Russian model and actress, Anna Selezneva, is likewise known for being one of the country's hottest models. She has experience working for well-known companies like Versace and Calvin Klein. Vogue Australia, Vogue Paris, Vogue Japan, Vogue China, and Vogue Italian have all featured Anna in their publications.
Selezneva was named one of the top 30 models of the 2000s by Vogue Paris. According to models.com, Selezneva is one of the highest-paid models. Anna Selezneva is single. At one point in her life, Anna was in a romantic relationship. However, she does not have a boyfriend at this time.
---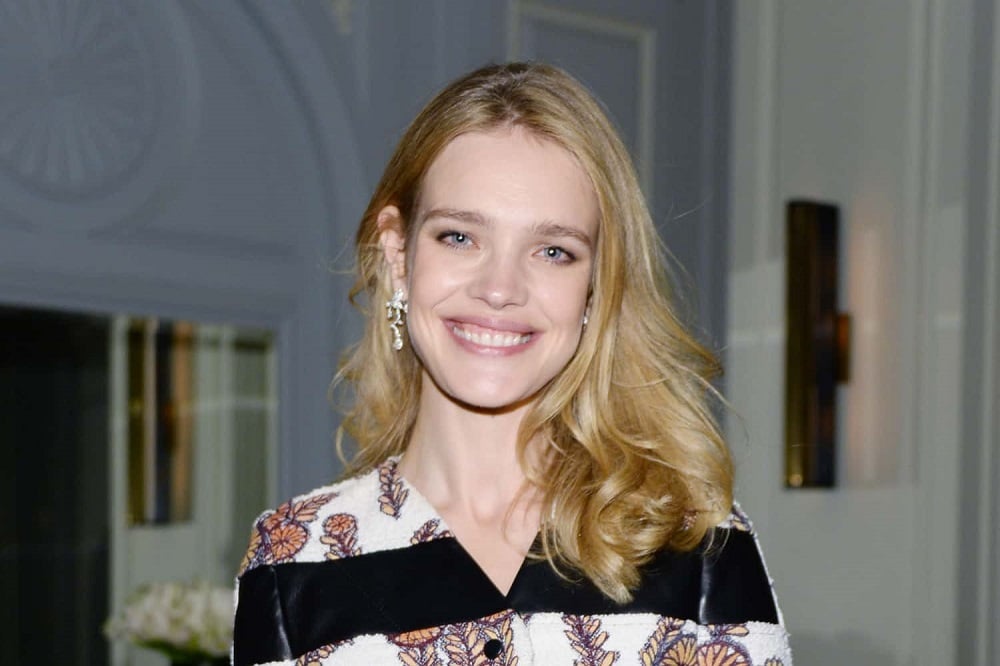 Natalia Mikhailovna Vodianova, also known as Supernova, is a Russian model and Goodwill Ambassador for the United Nations. She was born on February 28, 1982.
She was ranked third on the Forbes list of the highest-paid models in 2012 and made an estimated $8.6 million in a single year. Vodianova was listed as one of the New Supers in the fashion business by models.com in 2015.
Vodianova is a mother of five children. Vodianova met Justin Portman, the heir to a British real estate empire. They have three children – a son named Lucas Alexander, a daughter named Neva, and a son named Viktor. In June 2011, Vodianova and Portman made their split public. After parting ways with Portman, Vodianova started dating Antoine Arnault, the head of the upscale clothing company Berluti. Maxim and Roman, the couple's two sons, were born. Since 2001, Vodianova and Arnault have been dating.
The pair legally wedded at a Paris registrar's office on June 21, 2020.
---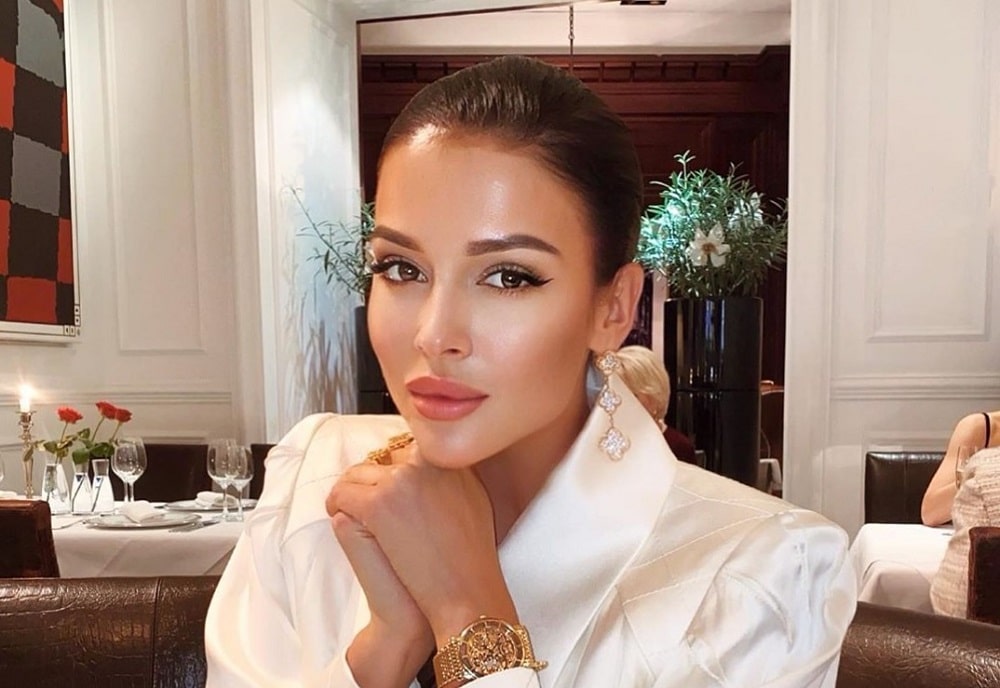 This 28-year-old attractive Russian woman is well-known for holding the titles of Miss Russia 2015 and Miss World 2015's first runner-up. She has taken part in many photo projects and has remarkable modeling abilities.
Sofia motivates others to leave their comfort zones and see what the world has to offer, thanks to her outstanding experience competing in numerous beauty contests.
Additionally, this stunning Russian woman has a talent for acting and has been in several shows and music videos. She isn't dating right now.
There isn't much information available regarding her prior relationships or engagements. The media indicates that Sofia doesn't have children.
---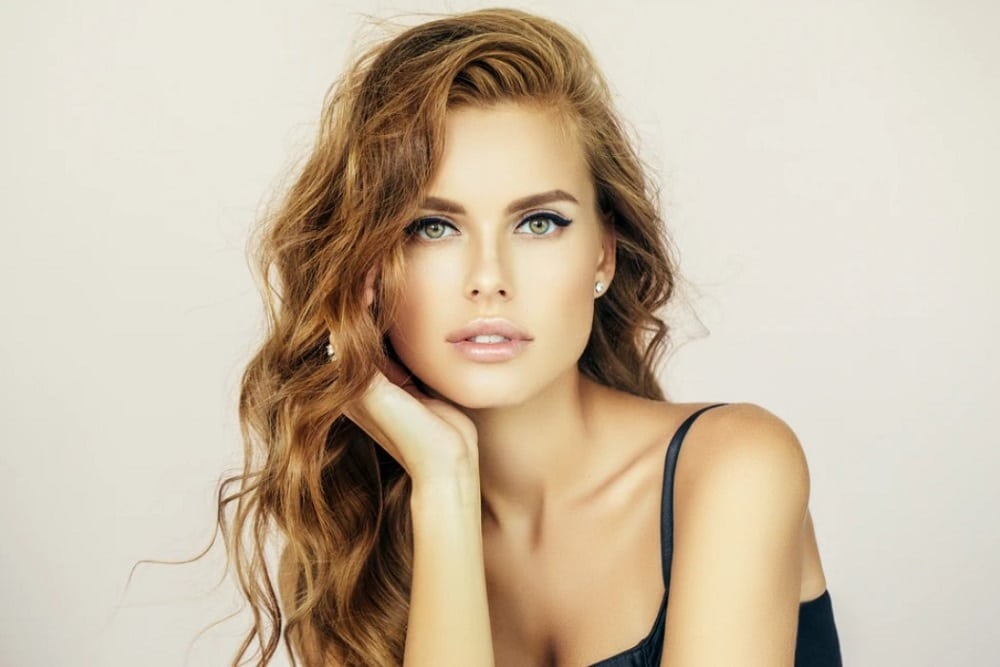 She is well known for having gorgeous hair, rosy cheeks, and plump lips. She is one of the hottest Russian models in the industry in 2022. Furthermore, she has been crowned the "Bachelor" Egor Kreed winner.
Klyukina enjoys singing and listening to music in her free time. She also enjoys watching sports, eating seafood, and cooking Ukrainian borsch. The capital's producers invited Daria Klyukina to participate in the casting of the TNT series after she finished the project. Daria Klyukina made an appearance in the comedy series "Street."
---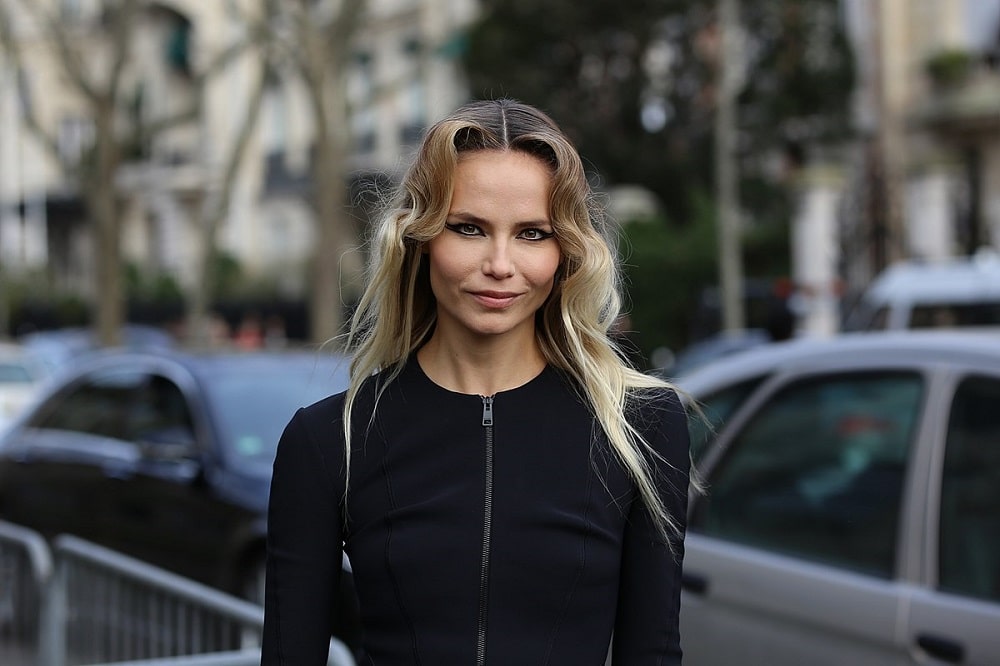 One of the sexiest supermodels in Russia, Natalia Sergeevna Polevshchikova, better known by her stage name Natasha Poly, is also a prominent television personality. Natasha Poly has been in advertisements and on the covers of international publications.
Natasha held Victoria's Secret, Calvin Klein, Versace, Jimmy Choo, Prada, Gucci, and Chanel positions. Furthermore, she is referred to as one of the present's top Russian models. On April 16, 2011, Poly wed Dutch businessman Peter Bakker. Adrian Grey was born on May 13, 2013, and Aleksandra Christina was born on May 13, 2013, to Poly. 2019 April.
---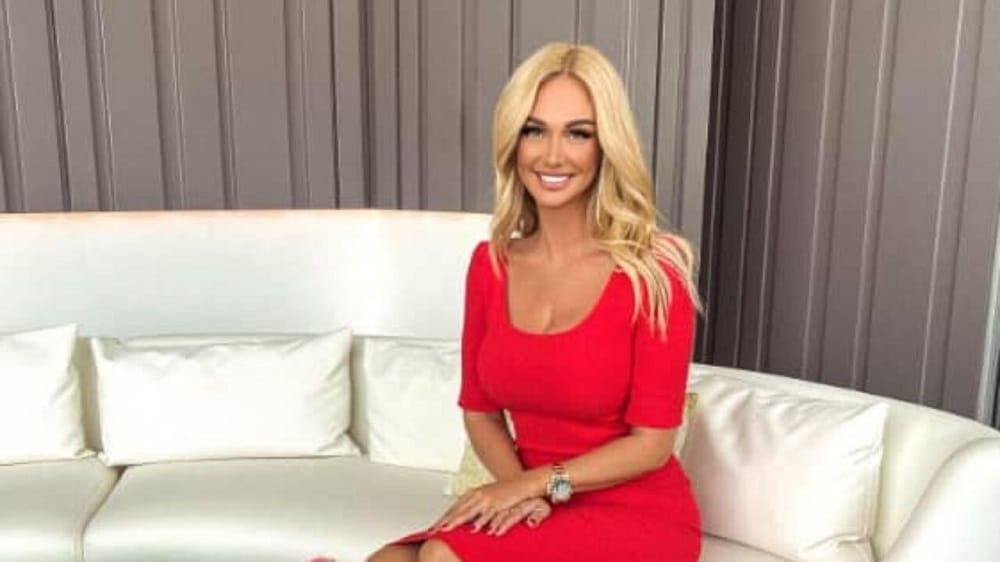 Victoria Lopyreva is a model, TV host, actor, and blogger from Russia. She was born in Rostov-on-Don, Russia, on July 26, 1983. Victoria Lopyreva's modeling career has appeared in several prestigious publications, including Cosmopolitan, Gala, Future Television, Beauty Unlimited, etc.
Victoria is the ex-wife of Fedor Smolov, a Russian football player. She has been in a relationship with Russian businessman Igor Bulatov since 2018, and they welcomed a son in 2019. Their son was named Mark Lionel after the Argentine football player Lionel Messi.
---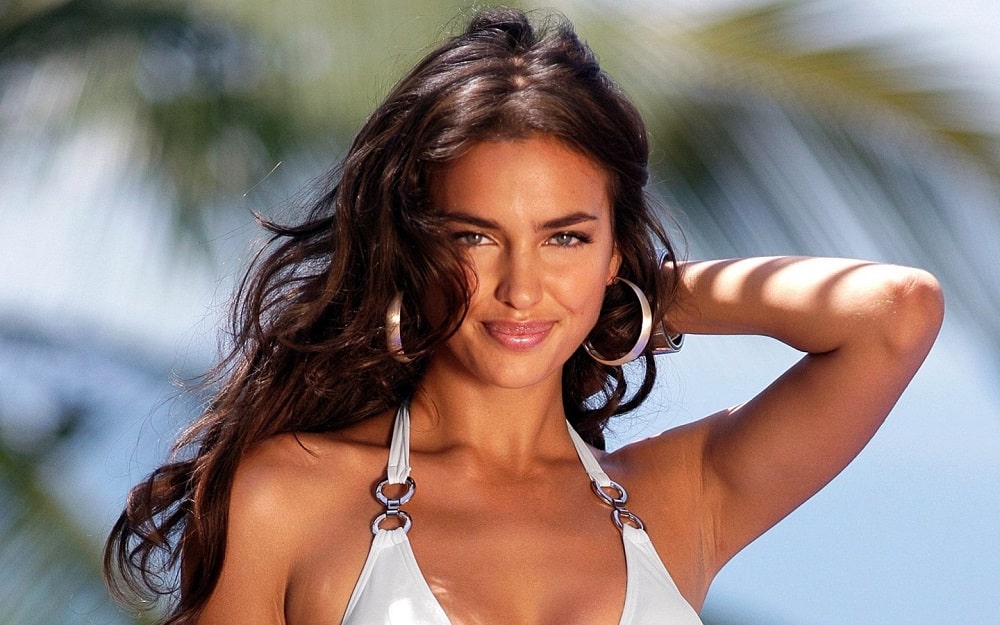 Irina Shayk is undoubtedly one of the world's most attractive and sexiest supermodels. She has graced the covers of numerous publications, including Fobes and Times Magazine. She was born in Yemanzhelinsk, Russian SFSR, on January 6, 1986.
Irina is lovely and inspiring when it comes to her modeling career. She is ranked among the top sexiest models globally due to her long, dark hair, dark eyes, and seductive lips. She is famous for having high-profile romances with well-known guys like Kanye West, Cristiano Ronaldo, and Bradley Cooper. Cooper and Irina Shayk had a child together.
---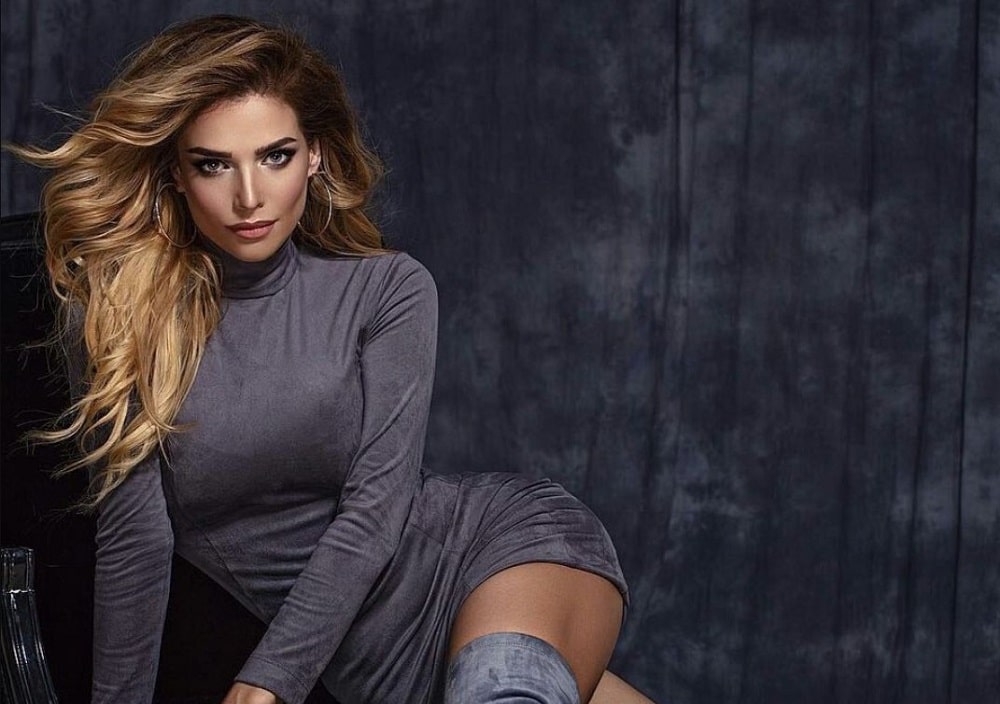 Tatiana, the 2006 Miss Russia winner, is a well-known Russian actress, singer, and TV personality. She started participating in beauty pageants and winning them with ease. She competed in the Miss Universe and Miss World pageants as Russia's representative.
The 35 years old beauty is one of the sexiest Russian Instagram models with an angel's face and killer curves. She has guarded her private life; thus, there isn't much information available regarding her dating status.
---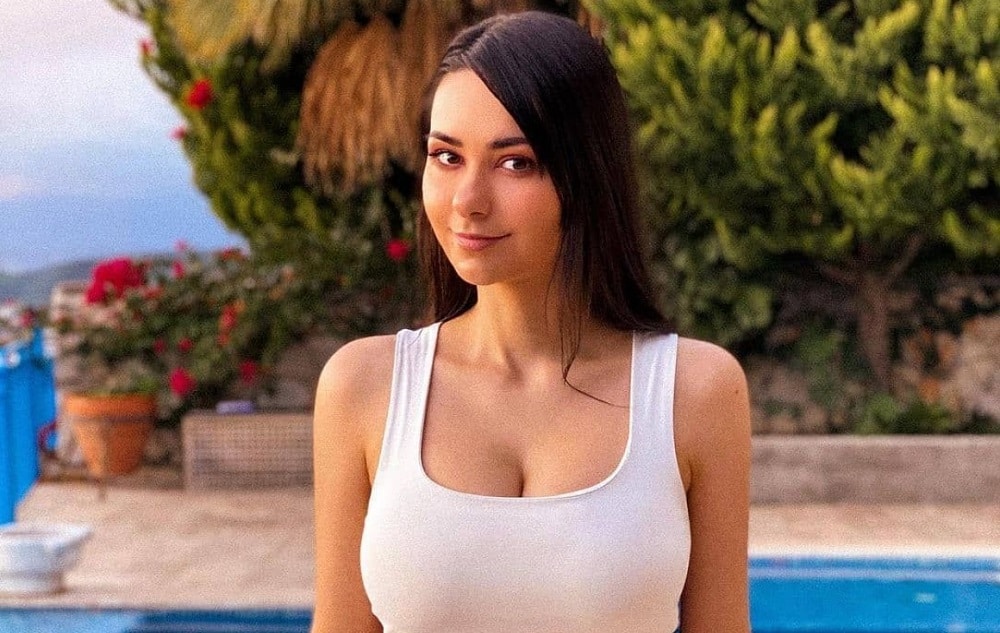 Helga Lovekaty can pull off any appearance you give her, whether it's that of a good family woman or a feisty party girl. She is sure to make you gasp, whether she is wearing workplace attire or bare skin. She's a pretty Russian Instagram model you will not soon forget.
She is currently employed by the prestigious Russian modeling firm Mavrin Models Management. She also doubles up as an actress and brand ambassador for Philip Plein and Couture.
Helga Lovekaty and professional Colombian footballer James Rodriguez have been in a committed relationship since 2017 and are preparing to wed soon.
---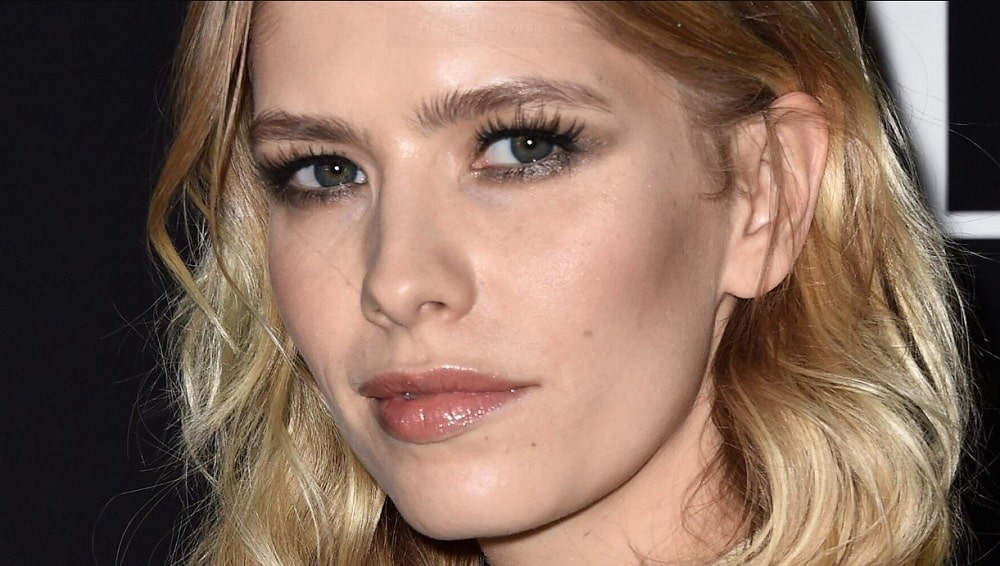 Lena is a socialite, philanthropist, and one of the most well-liked Russian models. She is regarded as a street-style star and one of the most fashionable women in Russia. Rihanna and Kourtney Kardashian are among her fans.
Lena Perminova, who is 35 years old, was born in Russia on September 1, 1986. She is a well-known Instagram personality. Alexander Lebedev, a "Russian oligarch" who owns several newspapers in London, is her spouse. Egor, Arina, and Nikita are the parents of 3 children.
---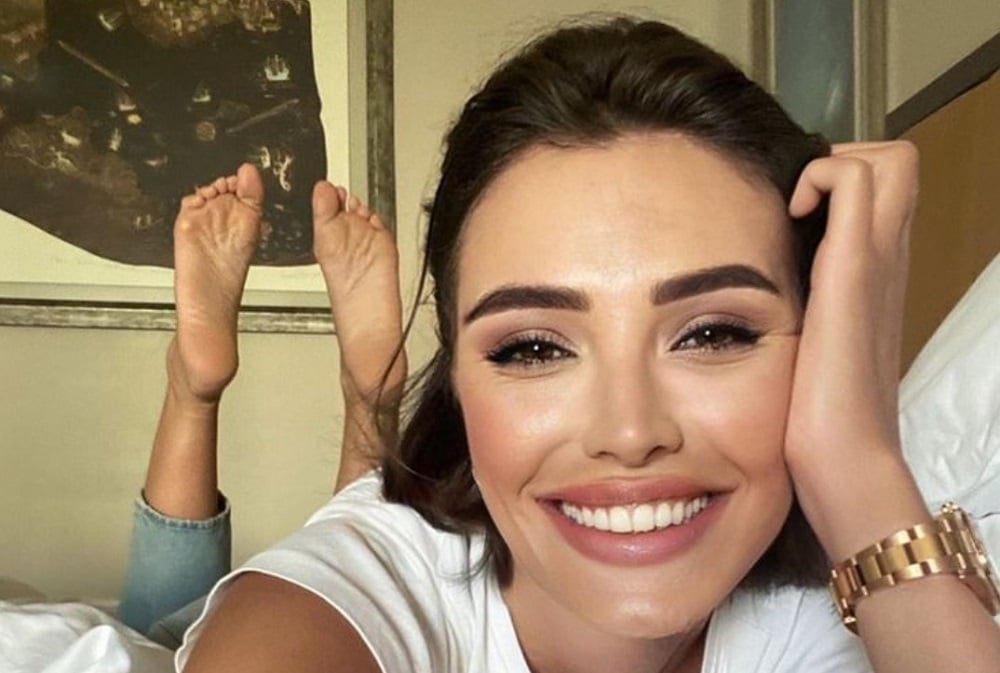 One of the most well-known figures in the national media is a Russian Instagram model. She has excellent style, long legs, and gorgeous facial characteristics.
Kseniia loves to travel and can't get enough of photo sessions, trying on clothes, and going out. She is 35 years old. She is single with no kids.
---
16. Oksana Samoylov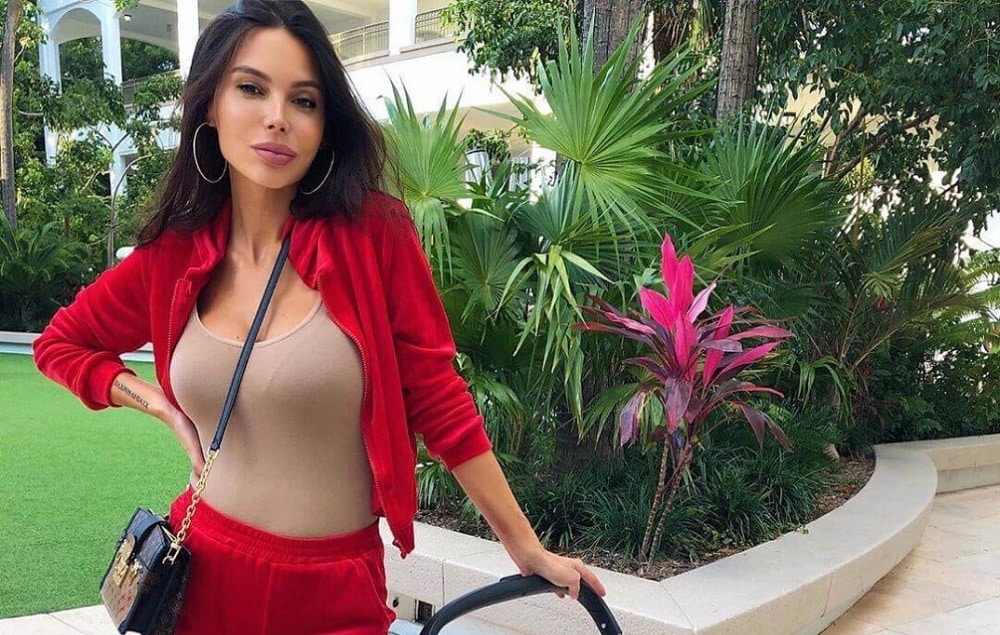 Oksana Samoylova is a Russian model who has grown her popularity on Instagram over time. She often posts photos and videos when she is having fun, socializing with family, or when being goofy. This makes her stand out from the rest.
Oksana is a 34-year-old who works as a model, promotes famous brands, and features in reputable magazines. She even has her brand of clothing called MireSezar which deals with the production of evening and cocktail dresses. Actually, Oksana is the face and designer of her brand.
She was also part of the development of the "Fit for You" sports app with other trainers. It helps people to stay fit and follow the right routine. Oksana is the wife of the famous Russian rapper Djigan who were then blessed with three adorable children.
---
17. Anastasia Kvitko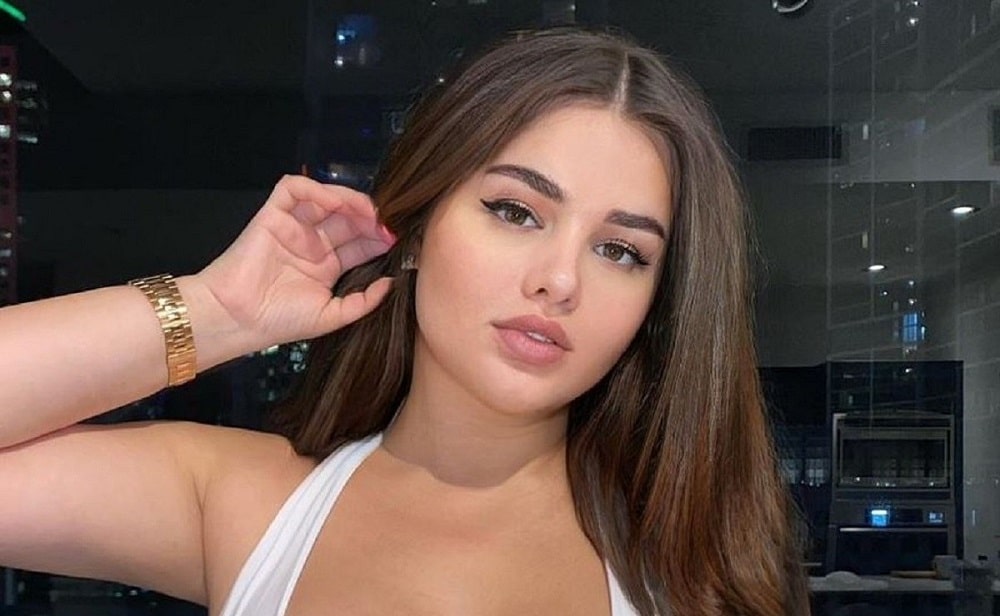 Anastasia Kivtiko is one of the most popular Russian Instagram models. She is regarded as among the most attractive women in the world. Surprisingly, she began her modeling career when she was a child.
Not only is she a model but also an entrepreneur. She was born in Russia, but later moved to the United States in her late teens and moved to Los Angeles to be a full-time model. Her curves and beautiful figure makes her a sensational figure on Instagram.
She is termed the Russian Kim Kardashian. Even though she is compared to Kim Kardashian, she doesn't like being compared to her and prefers having her unique personality. She mostly posts photos of her lifestyle, vacations, photoshoots, and modeling. Currently, she is dating Arseny Sharov, a Russian Millionaire.
---
18. Alena Shishkova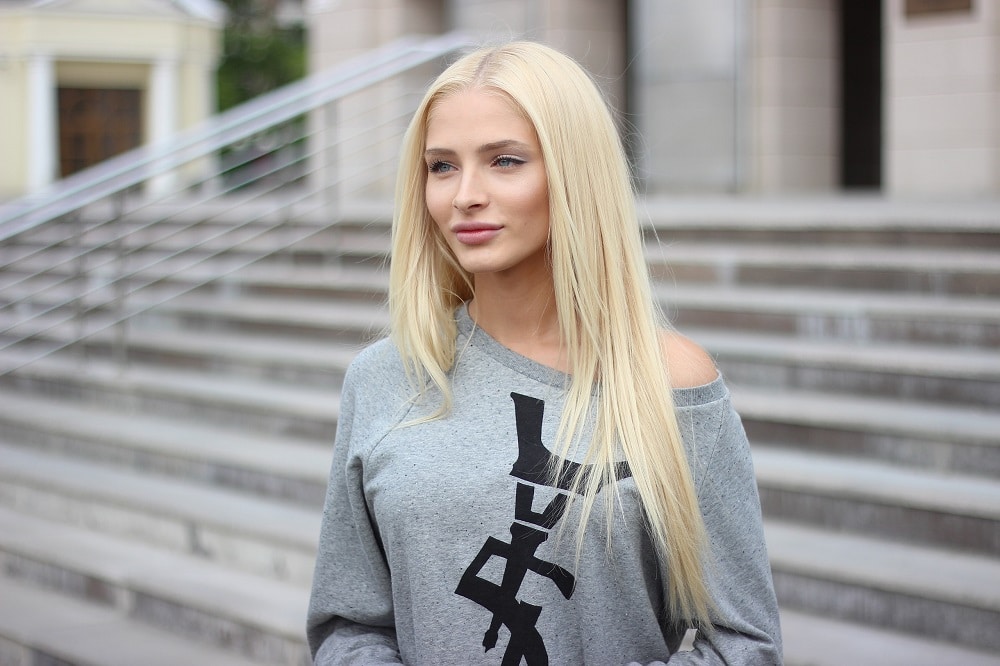 Alena Shishkova is another popular Russian fashion model. She works as a beauty queen and socialite. She took a course in Management that has played a part in her modeling career. Alena has taken part in different editorial photo shoots, commercial advertisements, and fashion shows.
Before being a model, she had gone to a music school where she specialized in vocals, and guitar. She has taken part in international modeling representation in Europe, Asia, Russia, and the United States.
Additionally, she has won various titles such as Vice Mission Russian, Mission Sunshine, Mission Hope, and Mission Dream. Even in 2017, Telegram featured Alena in promotional screenshots under the pseudonym Alena Shy.
She often posts pictures and videos alone, while having fun, with friends, on vacation, and much more. At the moment, Alena is currently single.
---
19. Viki Odintcova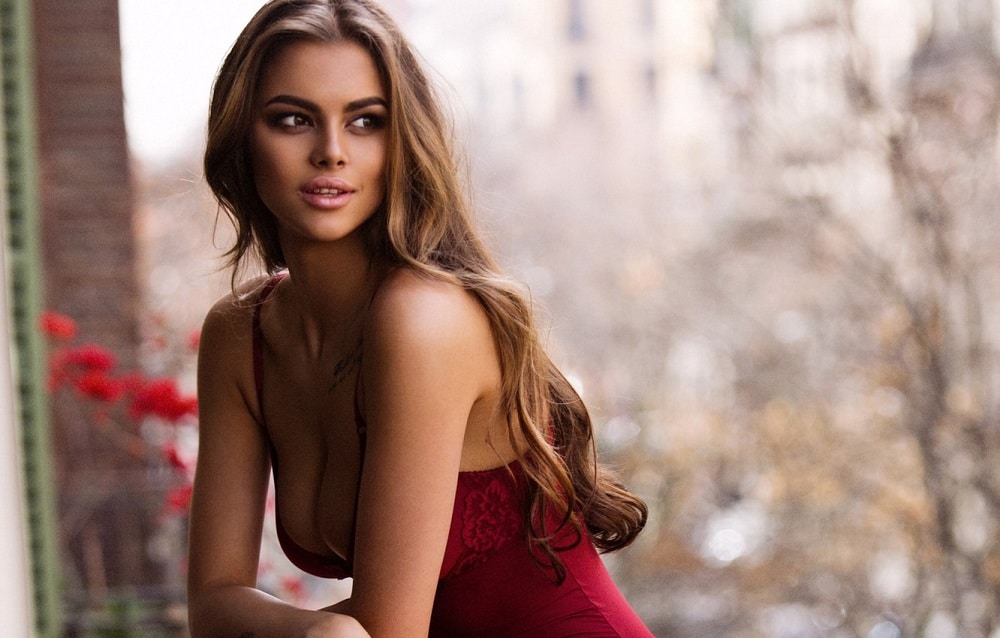 Victoria Odintcova is a popular Russian model that has gained popularity over time on social media. Many of her followers tend to describe her as the sexiest girl on Instagram. She is 29 years old and was born in Russia.
Victoria started her modeling career in 2014 and has grown over time. She has been featured in unique publications such as Sports Illustrated, Playboy, and Maxim.
She is often credited with having romantic relationships with powerful men since her beauty is just on another level. However, at the moment, she is not dating anyone. Additionally, she has grown to model for high-end magazines such as Fashion People Magazine.
---
20. Nita Kuzmina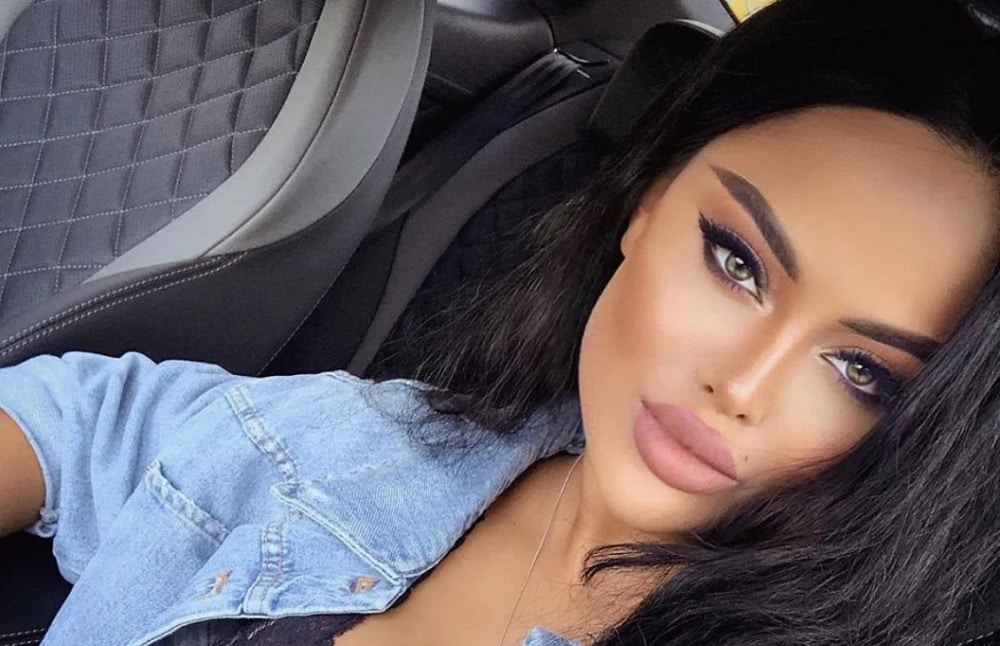 Nita Kuzmina is a 31-year-old model who is half Russian and half Indian. She is claimed to have undertaken a couple of plastic surgeries. Most times she portrays such a luxurious lifestyle.
She posts sultry selfies, shares fashionable snaps, and high-end streetwear products. She began her journey to fame when starring in Holiday and Paradise Hotel program.
Actually, Nita is different from many other Russian girls since she studied really well but got bad influence from friends. At the university, she pursued a degree in psychology. At the moment, she is not dating anyone.
---
Conclusion
This is not a complete list of the best Russian girls on Instagram. However, the ladies in the list above are some of Russia's most popular Instagram models. Who is your favorite one?
---
Reading recommendation: 
TOP 15 Super Hot Brazilian Instagram Models in 2022