Due to their charisma and attractiveness, weather girls have increased the viewership in their respective programs.
Here are a few women who, no matter where they go, turn heads with their stunning beauty.
---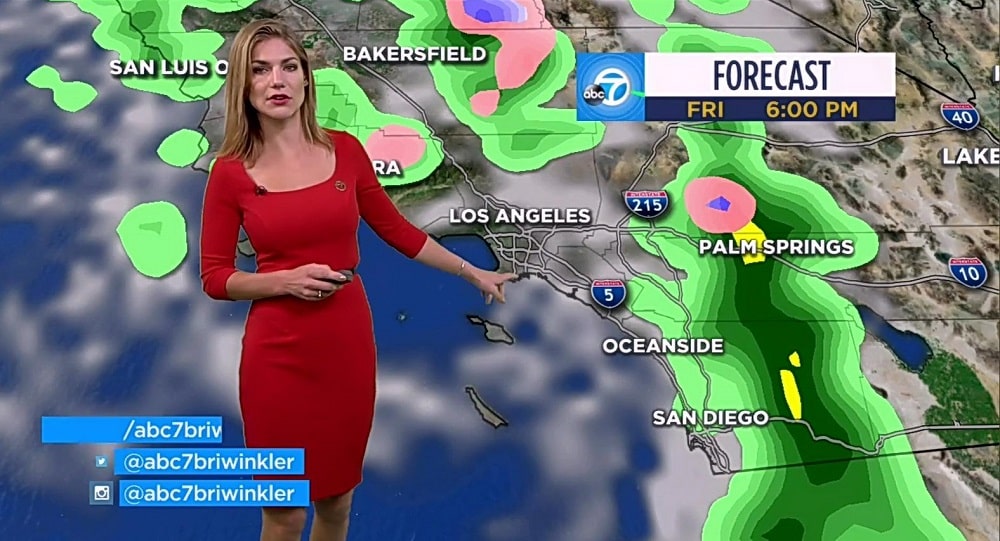 Bri Winkler, 30, is an American television meteorologist working for ABC7 Eyewitness News. She has a unique blend of beauty and intelligence, which keeps many viewers hooked on her show. Bri Winkler has hidden her romantic life from the media and the public, but many sources believe she is engaged and plans to get married soon.
---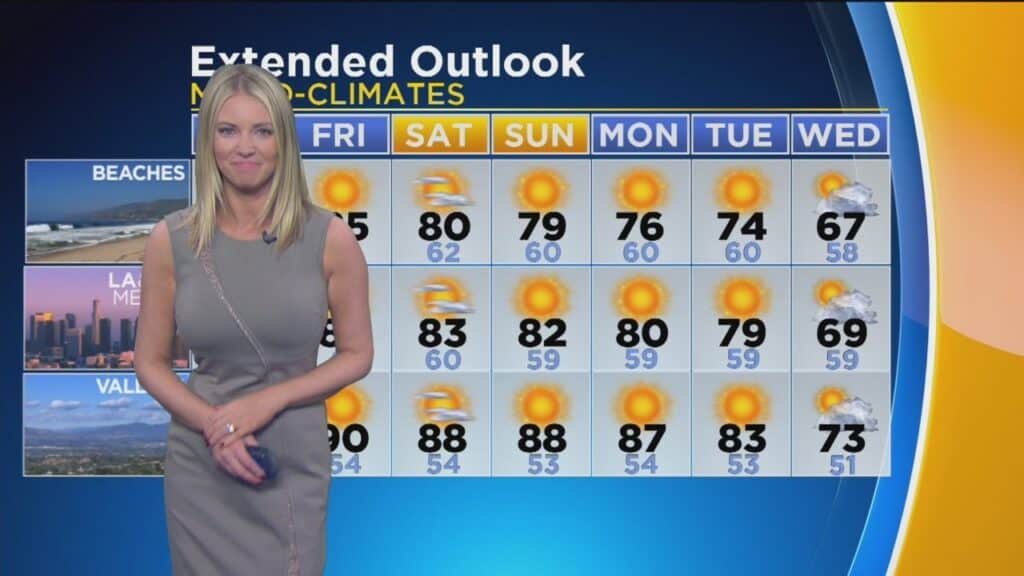 Beautiful and ever smiling, Evelyn Taft is an American journalist, director, news editor, and meteorologist. She currently serves as the weekend head meteorologist for CBS2/KCAL 9 news. Evelyn's parents are of Russian origin, and she spent her childhood in San Francisco. The sassy and hot weather forecaster married Ross Resnick in 2011.
---
A journalism graduate, Yanet Garcia was born and bred in Monterrey. Before becoming famous as a weather reporter on Las Noticias at Televisa Monterrey. Garcia has never married, but she once dated Doug "FaZe Censor" Martin, a professional video gamer; however, the two had a messy breakup.
---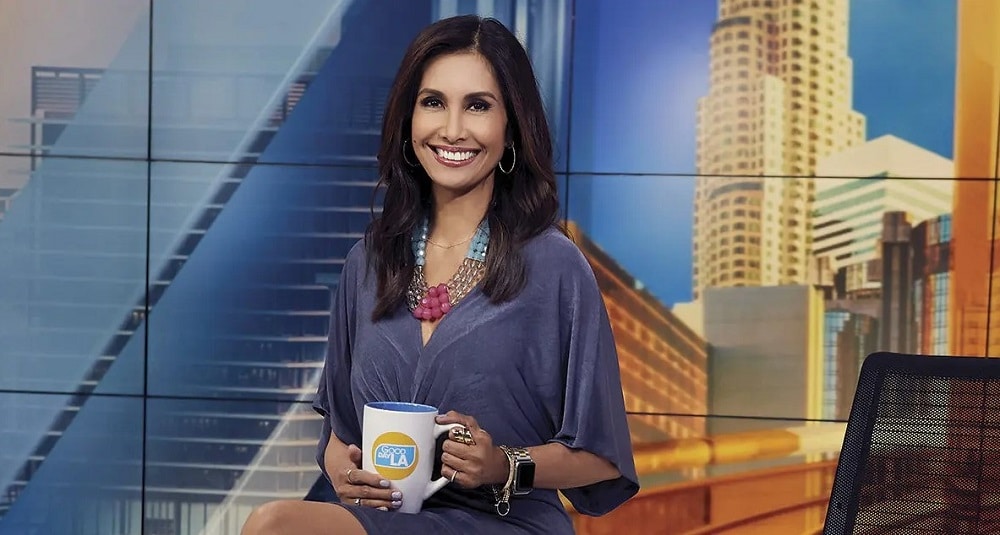 Maria Quiban, a Filipino-born native of Cebu City, went to Hawaii with her family at 9. She relocated to Los Angeles and took the weather anchor position at the Orange County Newschannel. She continues to work as the weather forecaster for Fox 11's early-morning news program Good Day LA.
Sean, Maria's husband, died in December 2015 from glioblastoma, a rare form of brain cancer. She has two sons and now works to raise awareness about glioblastoma and brain cancer.
---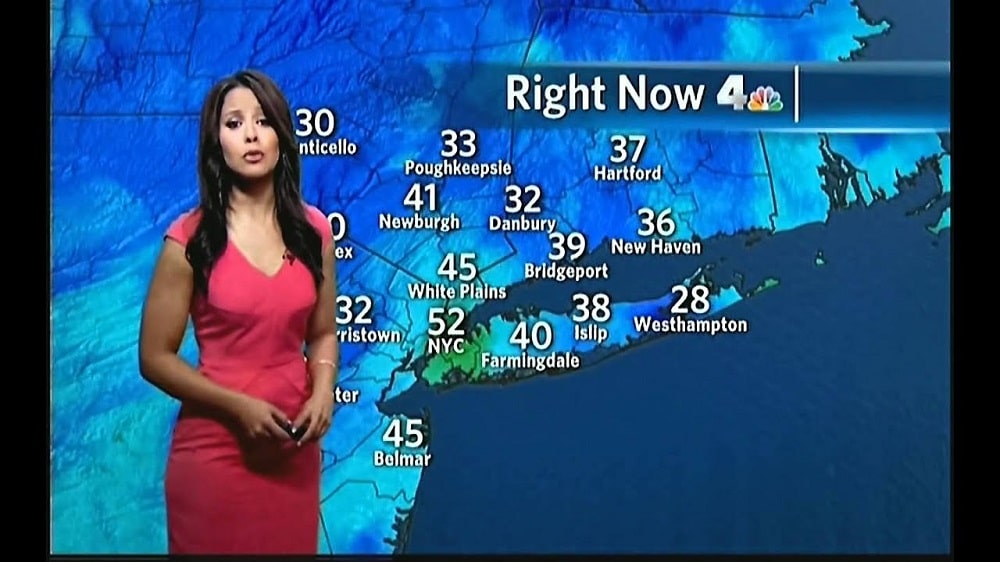 Domenica Davis is one of the gorgeous weather anchors alive. She registered at Mississippi State to study meteorology. Her first professional position was as a reporter and editor on Boston Neighborhood Network News. She progressed to WHDH-TV.
Davis may currently be seen providing the weather forecast on Atlanta's "The Lift." She is married, and the couple is proudly parenting their twin toddlers, Patrick and  Eleanor.
---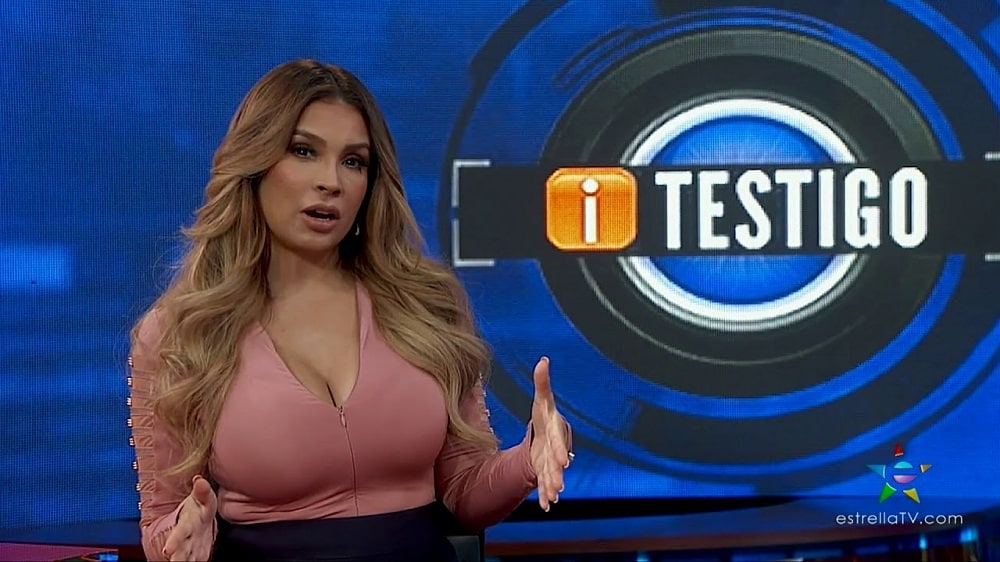 Janice Villagran, the weather anchor for Estrella TV, is a well-known news figure. The gorgeous Mexican woman is renowned for her curvy appearance and figure-flattering attire. Her viewers value her engaging on-screen personality and presentation talents. Villagran also does on-air hosting for I Testigo TV.  She had no ties to anyone as of 2021 though Janice was previously engaged to an unidentified guy. She got a son from the relationship, and  Janice raised her boy as a single parent.
---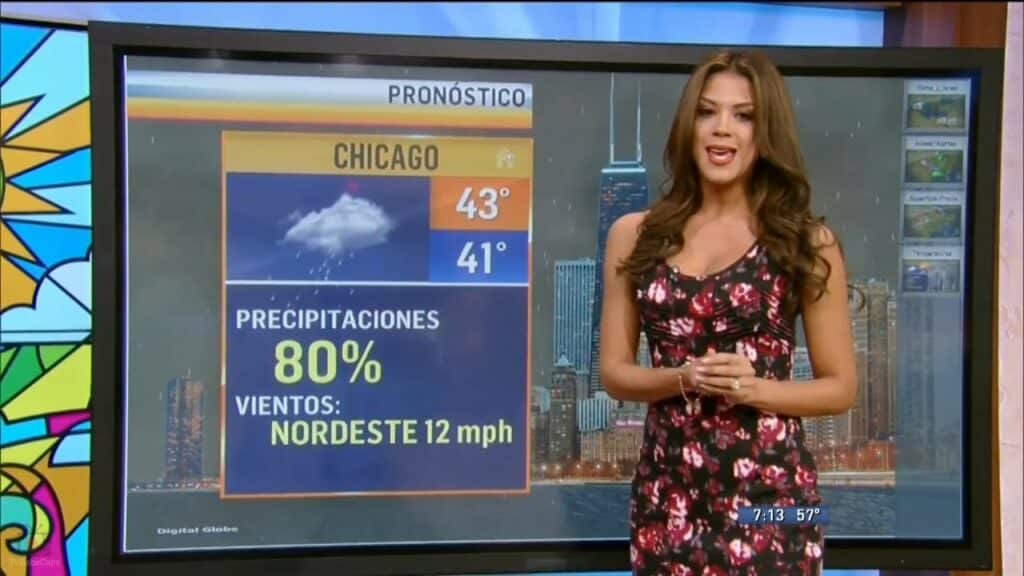 Based in Miami, this vivacious brunette is a weather broadcaster on "Despierta America. The reality star from Colombia rose to stardom in 2010 after appearing on "Nuestra Belleza Latina." She has a commanding following on social media. Her Instagram account is filled with lifestyle photographs of her involved in everything from hiking to spending time with her family. Since 2010, Ramirez has happily married Mariano Bacaleinik, an Argentine businessman.
---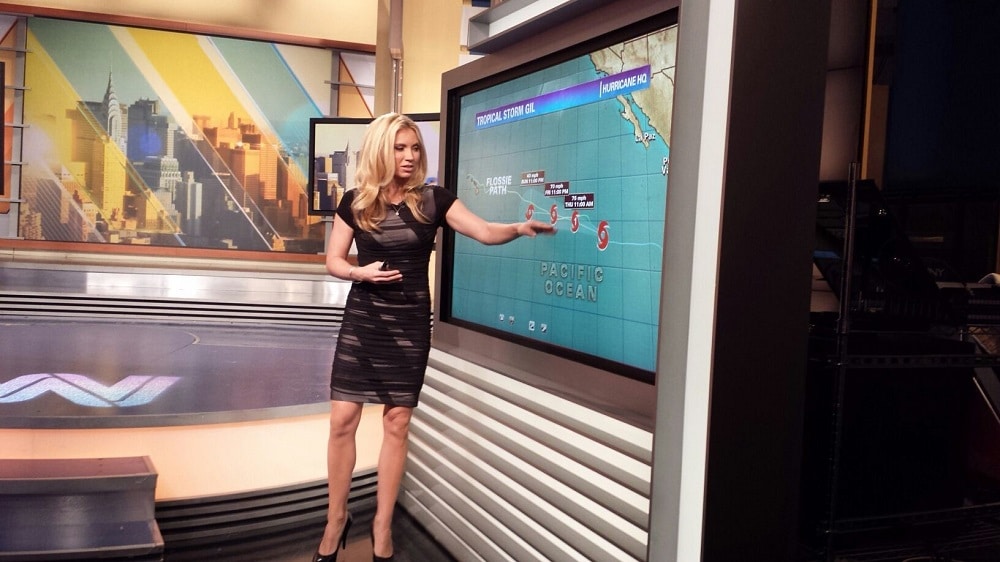 Indra Petersons, the present NBC News meteorologist, was born in Los Angeles, California. She began her broadcasting career in Texas with KVIA, then moved to Los Angeles to work for KABC. But, she rose to fame as the weather broadcaster for CNN's New Day. The Latvian beauty is married to an ex-U.S. Marine Corps Scout Sniper, and they have two kids.
---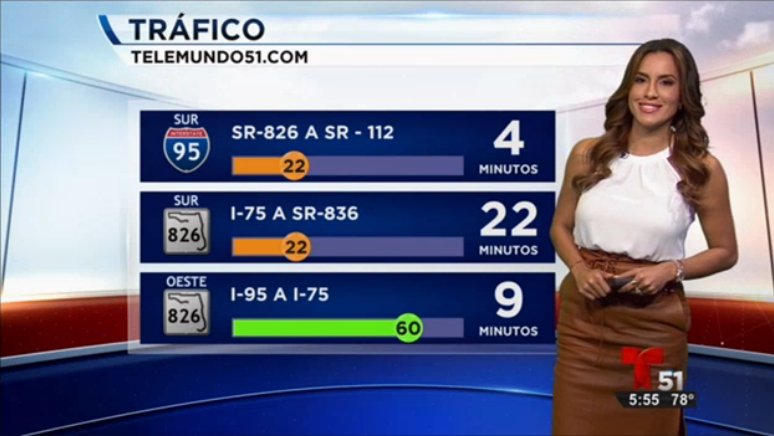 Jasmina Marazita, an Ecuadorian weather reporter and anchor, is well known for her attractive appearance. Marazita also serves as the host of SBS Radio 106.3. Hola  Que Tal. After dating Cuban radio broadcaster Ariel Ramrez for a decade, she became engaged to him in 2013. They have a young boy and a preteen daughter together.
---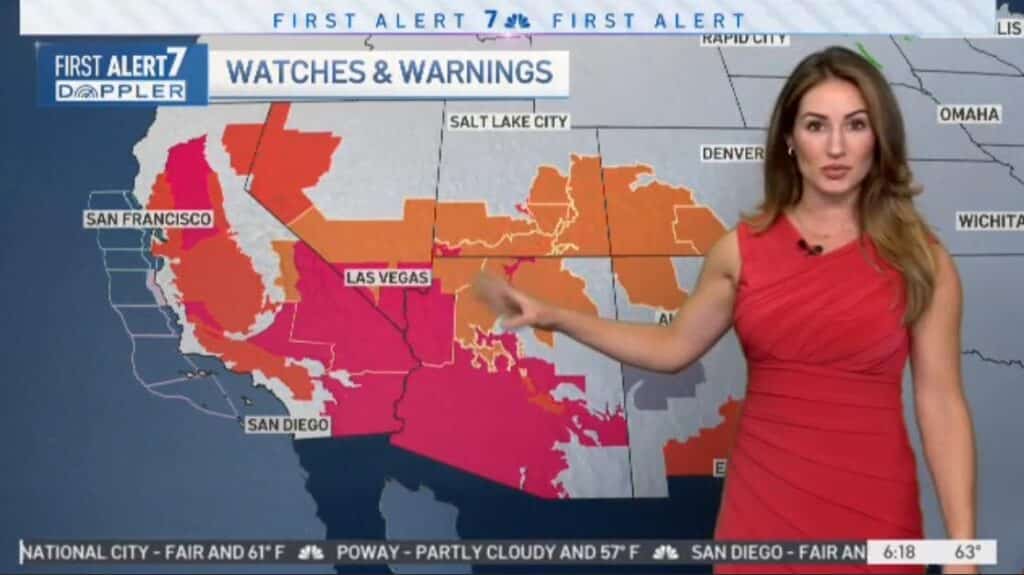 Sheena Parveen is of Indian origin and is famous for her weather forecasting job on NBC 10. As a more private individual, much-unsubstantiated rumor surrounds Parveen's love life. Stock Harnett, Hugh Jackson, Jamison Uhler (former NBC 10 host), William Green, and Hollywood star Jason Statham have all been connected to her in the past.
---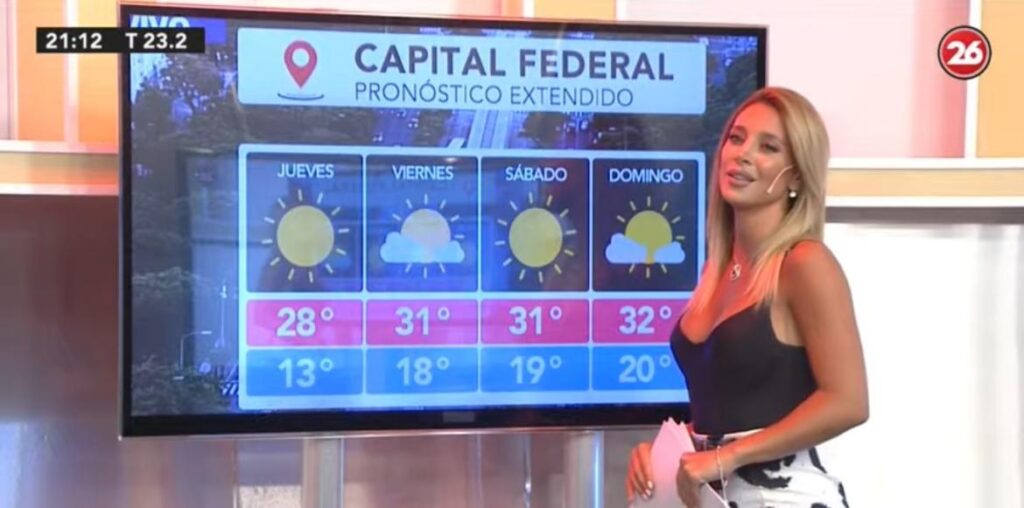 At the moment, Sol Perez is employed with the TYC Sports network. With a cute appearance and boxing experience, this attractive weather girl has gained a lot of followers. Her display of curves enhances her engaging and distinctive reporting approach to the weather. Sol Perez and her partner Guido Mazzoni are prepared to make the most significant decision in 2023 after two years of dating and living together.
---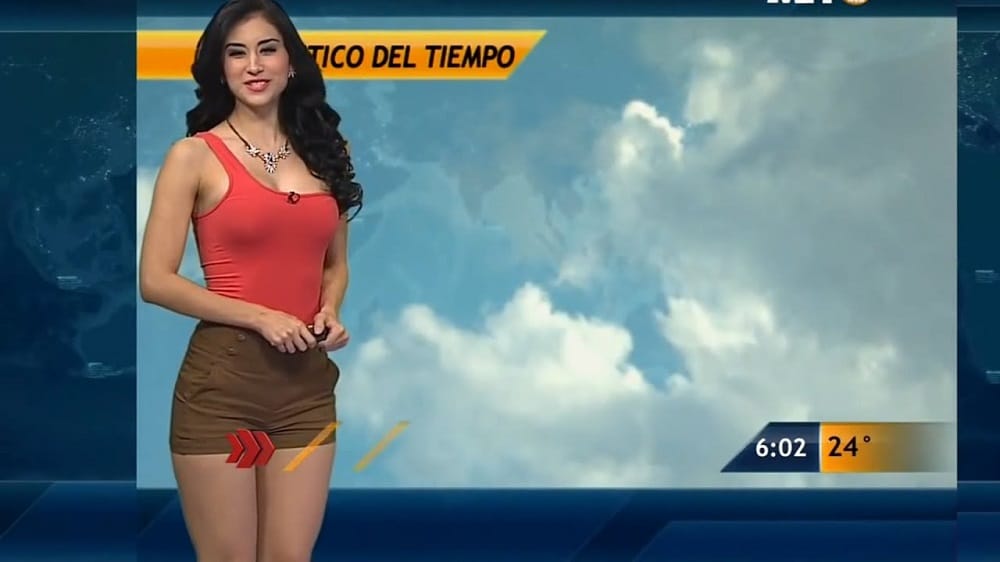 Mexico's Naile Lopez works as a meteorologist. She is not just a skilled weather reporter but also a model and TV personality. She has received a lot of praise and respect for her style. Lopez works on Las Nautica Televisa Monterrey as a designated weather anchor. There is no information about her relationships/kids.
---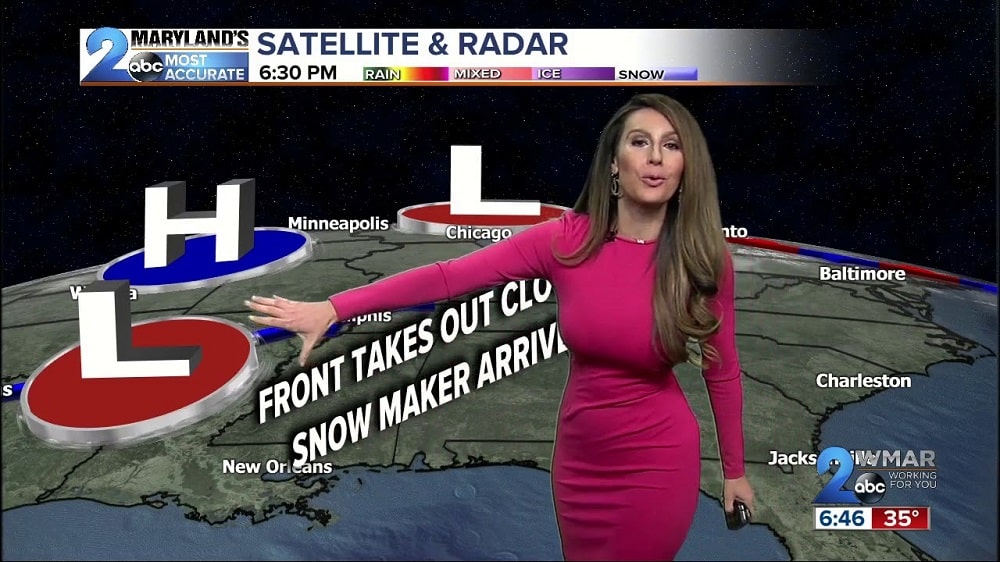 Sabrina Fein works as a meteorologist and weather broadcaster for WMAR2 News in Baltimore, Maryland. Renowned for weather news reporting and providing precise weather forecasts influencing people's decisions.
She became well-known while employed as a weathercaster and meteorologist at CW6 TV in San Diego, California. She is wedded to her longstanding partner, lover, and companion, whose identity is kept a secret from the public. The couple has two children.
---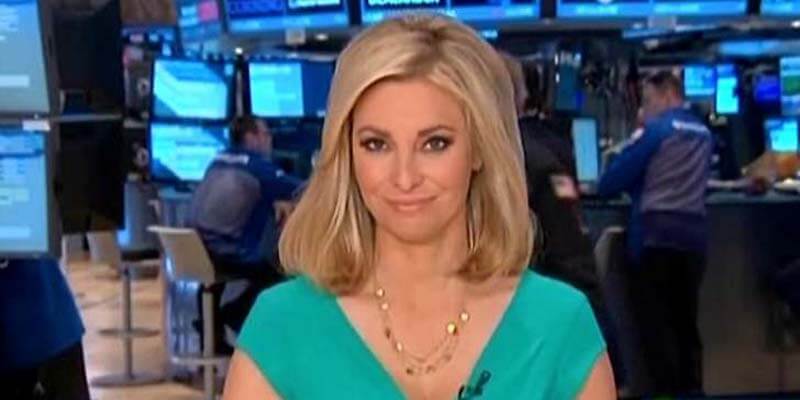 She was referred to as "America's Hottest Anchor" in 2008 by Busted Coverage. She works as a seasoned anchor and television newscaster. She is a seasoned anchor and newscaster employed by the television network Fox 8 News, where she is a morning anchor. Kristi has been employed at Fox 8 News since January 2012.
She has previously worked for WYOU-TV, WBRE-TV, and KSPR-TV. Hal Capel, who is a life insurance broker, is her husband. The couple has three children.
---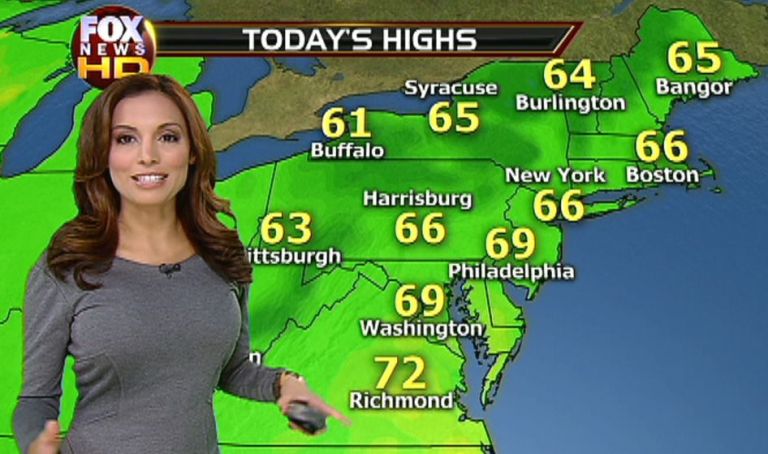 From 2010 through 2016, Fox News employed Maria Timmer, a meteorologist who was born Maria Molina in Nicaragua. Despite being a Florida native, she was born in Nicaragua. In the year 2015, Reed Timmer and Maria tied the knot.
---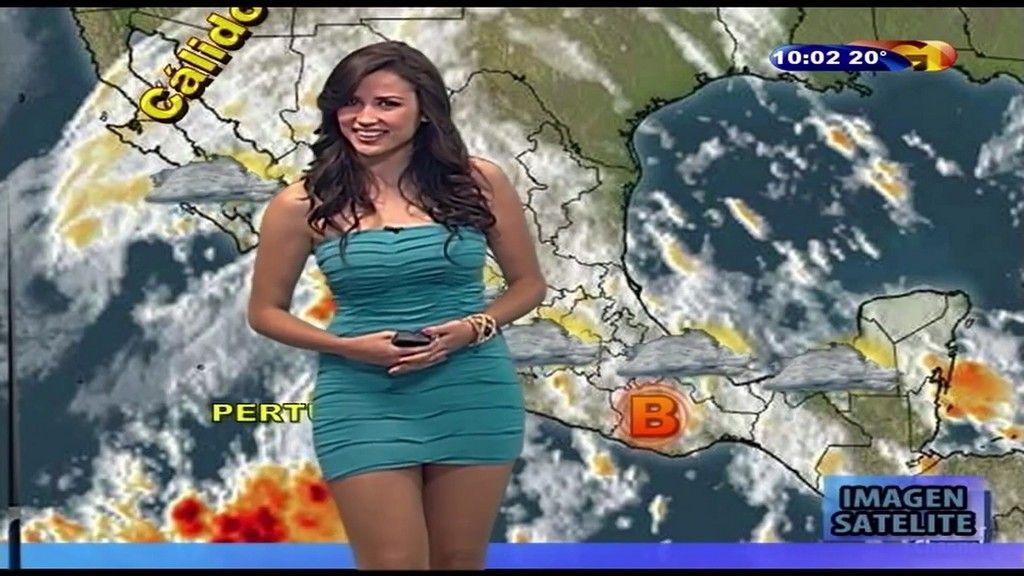 Susana Almeida is a television host and news anchor well known for her work as a meteorologist on the Televisa Guadalajara network and for analyzing the weather. She is renowned for posting more modeling content to her Instagram account for more than 80,000 followers.
---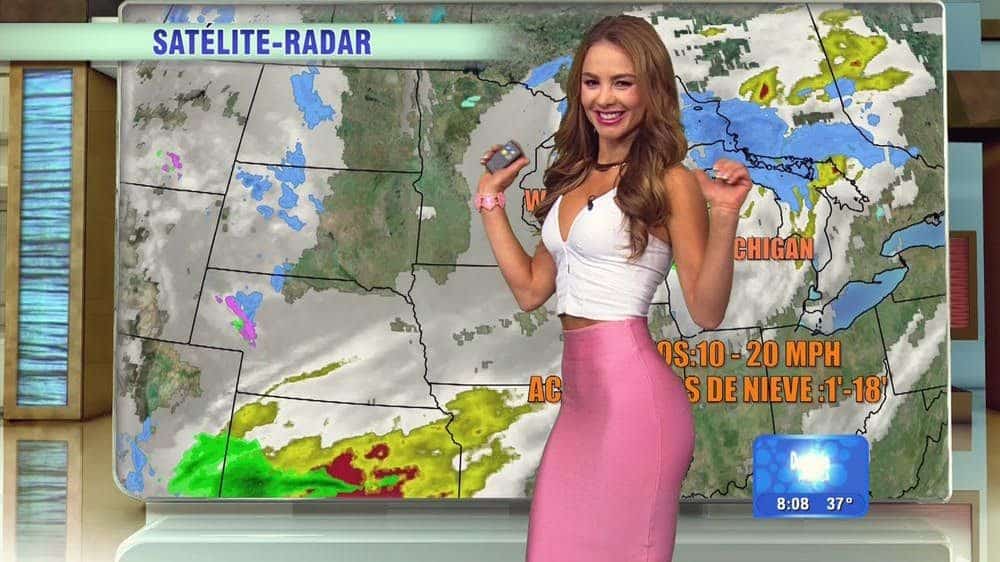 Ximena Cordoba publishes images of her acting and modeling exploits on her Instagram account, which has more than 1.5 million followers. The Colombian actress and broadcaster appear on Univision's "Despierta America" and TNT's "Movie Club." Carlos Rojas is an ex-husband. While dating, they shared parenting responsibilities for their son Samuel, Ximena's child.
---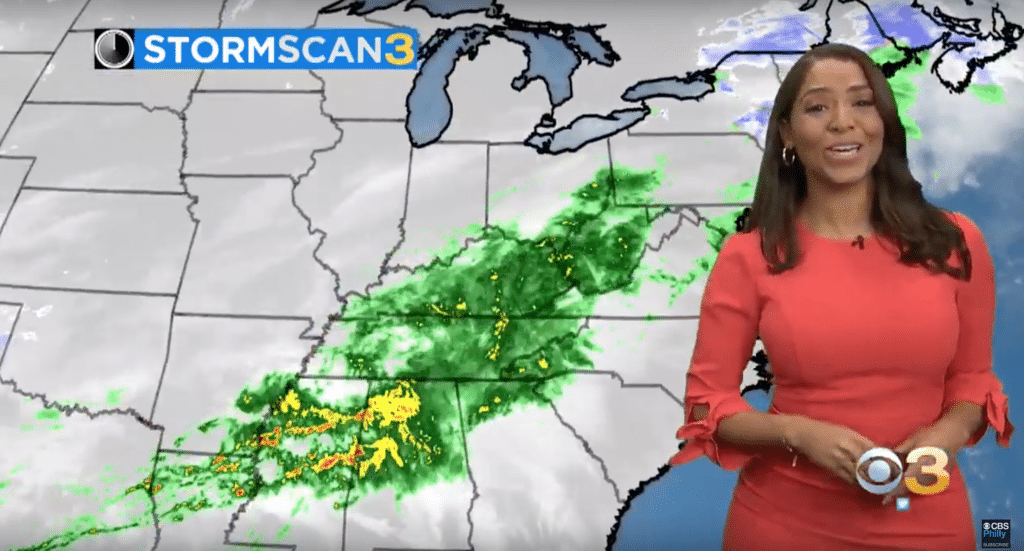 A gifted multilingual broadcaster, Llarissa Abreu serves as the weekend weather reporter and anchor At NBC 7, Llarissa Abreu. She has had positions with several significant companies throughout her career, including Univision, Latino Vision, and The AccuWeather Network. Abreu studied broadcast journalism at Barry State and, as a result, has a wealth of expertise in the weather industry. The hot weather broadcaster has not shared much about her love life.
---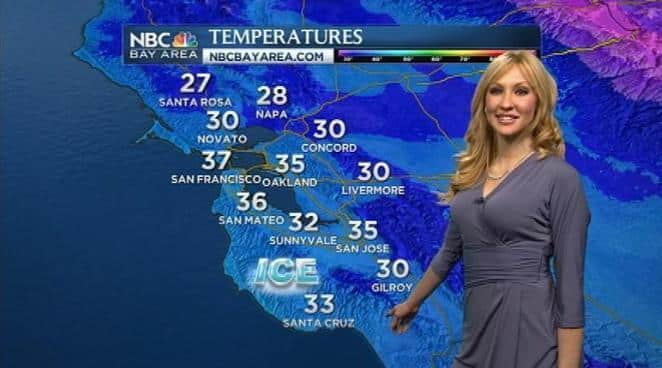 This charming woman has worked in the meteorological industry for a long time. She has been working for RFD-TV in Nashville since 2015. You may find it unexpected that she is a qualified meteorologist and a true professional since she is a native of California, a state where the weather rarely changes.
Loren holds a Master of Theological Studies and a Bachelor of Economics degree. The beautiful meteorologist is on a captivating marriage adventure with Juan Bella.
---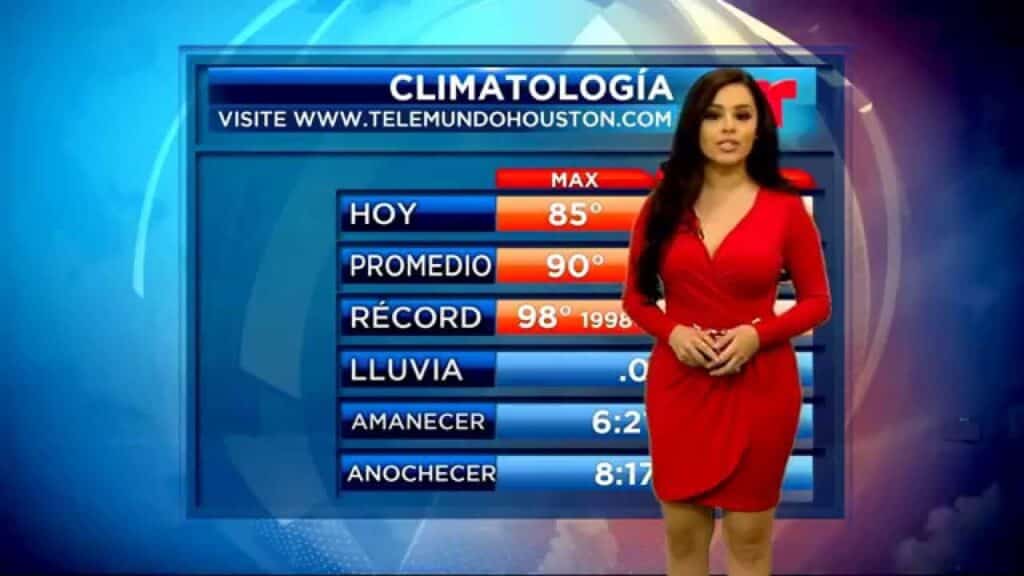 The gorgeous and bilingual Leticia Castro has a varied background in the entertainment industry. She has a personal YouTube account, in addition to having worked as a weather anchor for networks like Telemundo and Univision. Castro has more than 17,000 subscribers to his channel, where he vlogs about different topics. In May of 2013, Leticia Castro tied the knot. They have one child together.
---
Conclusion
These are the top 20 hottest weather girls. In the comments section, let us know which one is your weather girl crush.