How many Britain Instagram models do you know? Well, Britain has some of the most high profile supermodels who you can derive inspiration from.
Britain has some of the most high-profile fashion models. Modeling is a great career that many ladies and gentlemen venture into. Most models tend to be scouted at a tender age which opens doors for them on what they will study in college and even proceed on to become fashion designers.
Most brands often opt for famous models who are sure of themselves. Luckily, if you have a passion for modeling you can start on Instagram or expose yourself to various modeling competitions that will work as a stepping stone.
We have highlighted some of the best British Instagram models that you can get inspiration from.
---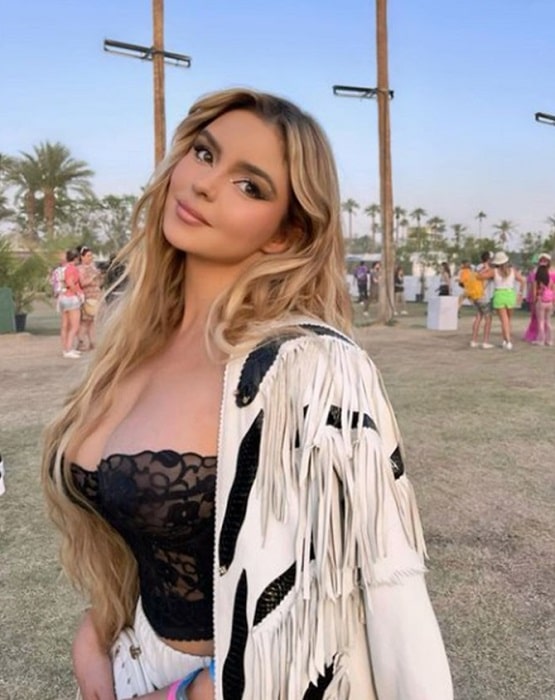 Demi Rose is one of the most famous Britain Instagram models. She is currently 27 years old and has managed to make great strides in the modeling industry. She joined Instagram while 18 years old and over time has managed to get over 19 million followers.
Demi started out performing as a model in DJ Khaled's song video and later joined Taz's Angel's group of models which she left later on in the year. Apart from being featured in music videos and the modeling agency, she has also appeared in high-profile magazines.
Demi is the ambassador of "PrettyLittleThing" a UK-based fashion retailer. Her natural curvy body is a great amusement to most of her fans. Her beauty surely surpasses many! Furthermore, her Instagram page showcases her bikini shoots and also some outdoor activities. She is outgoing, and you will notice by how she partakes in her day-to-day life.
---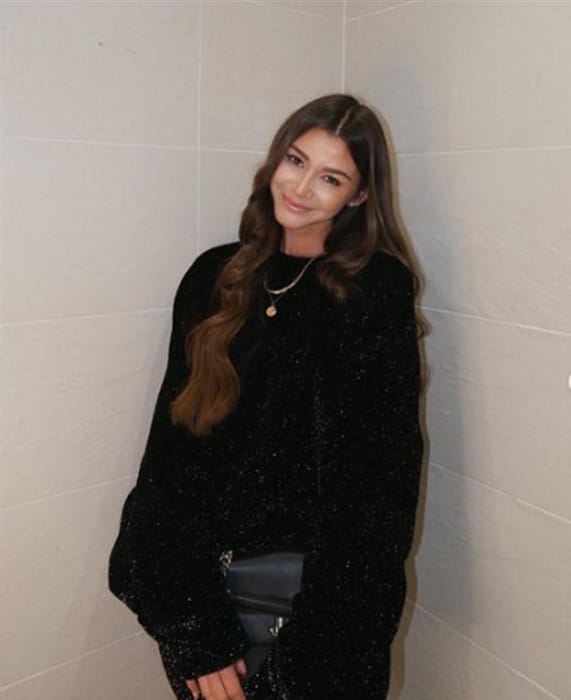 Eleanor Calder is another famous British Instagram model. Apart from modeling, she is also an assistant stylist, Instagrammer, entrepreneur, social media personality, and former fashion blogger.
She is 30 years old and striving to build her career in various ways. She is one of the ex-girlfriends of Louis Tomlinson.
Her Instagram page is full of beautiful pictures of her, traveling escapades, and designer clothes. Indeed, she is a fashionista! Eleanor was always interested in modeling from a tender age which was a dream she came to fulfill in her later years.
Indeed, she is a beautiful lady with a charming personality. She has a beautiful curvy body with a slim body type.
---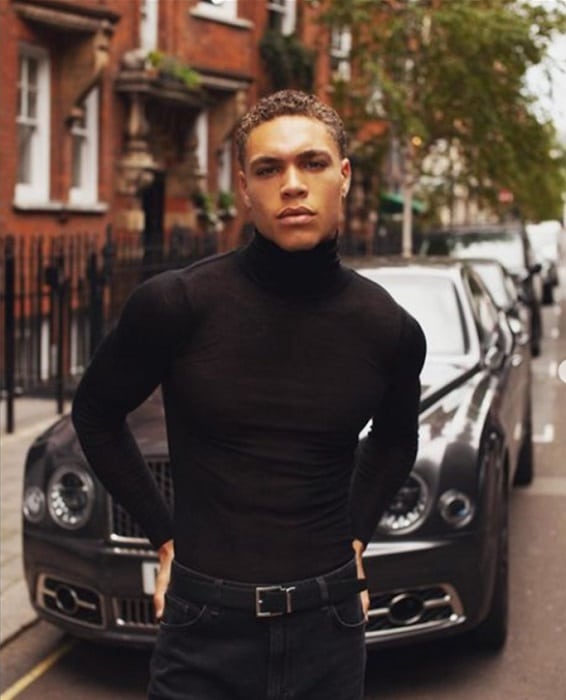 Brian H Whitaker is another British Instagram model. He was an Instagram sensation which made him get signed up by Select Model Management. Actually, Instagram helped him to get into the modeling industry. Indeed, the power of social media.
He once dated Zara Larsson but later separated. Brian is also very close to his family and shows them off on social media. His first modeling campaign was when he was 16 years old and has succeeded in a lot over the years.
Over time, he has been able to represent big brands such as PRIMARK, Pause, Calvin Klein, and Phillip Plein. Apart from that, he has also been part of various fashion shows and cover model for many magazines. He is one of the most popular male Britain Instagram models.
---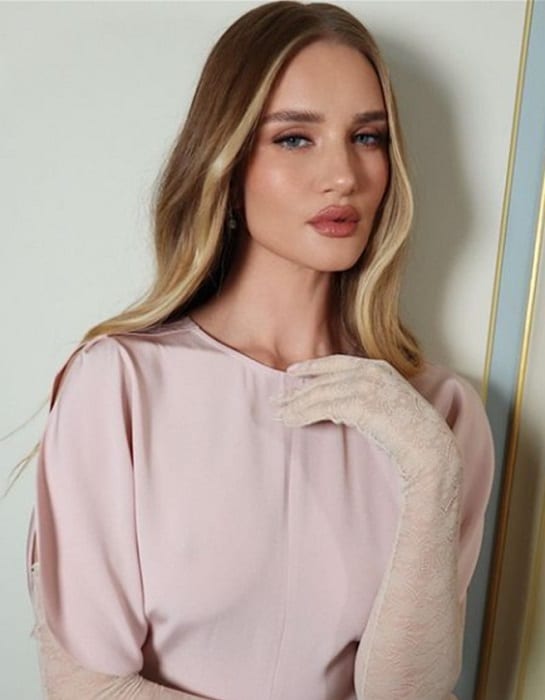 Rosie Alice Huntington Whiteley is a 35-year-old professional Britain Instagram model. She is an actress and is well known for being part of Victoria's Secret. She has also been the face of Burberry's 2011 brand fragrance and Mark & Spencer brand.
Rosie started modeling when she was 15 years old. At 16 years she started her first modeling session at Levi's jeans commercial. Getting featured in the Teen Vogue also helped her to prosper in the modeling industry.
She has been in a relationship with actor Jason Statham since 2010 and has been blessed with two children. She posts different brand products on her Instagram page plus some great images wearing designer clothes. Her poses will affirm how much she is a great model.
---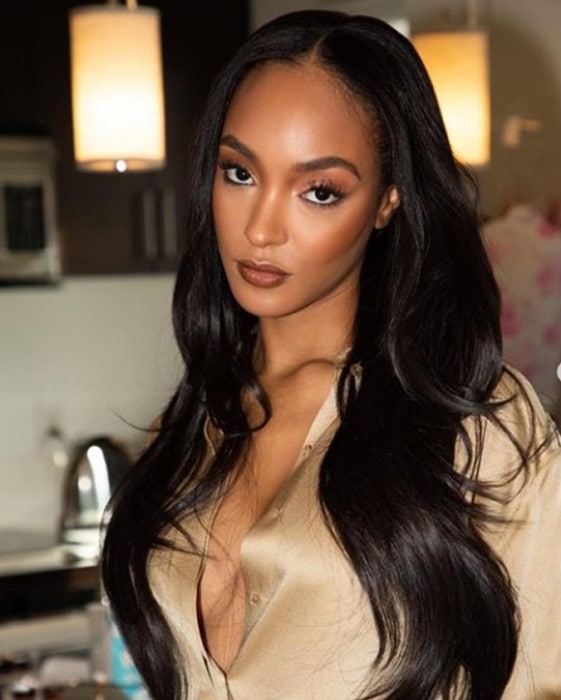 Jourdan Dunn is another ideal Britain Instagram model who is currently 32 years old. Her modeling career started in 2006 when she was signed up by Squad Management in London. The following year she started walking on international runways and became the first black model to walk the Prada runway.
In 2014, she even became the face of Maybelline New York. She has only one child and got engaged to Rapper Dion Hamilton in 2020. She has appeared in various cover magazines and hosts various TV shows.
Jourdan is one of the most popular and successful supermodels in the world. She is a natural model and knows how to pose perfectly in images.
---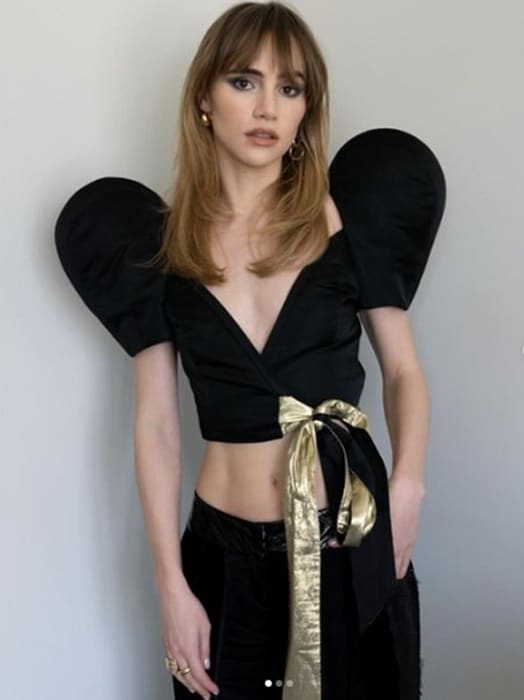 Suki Waterhouse is a 30-year-old supermodel. Apart from that she is also an actress and singer. She began modeling for major fashion brands at 16 years.
She is courageous, outgoing, and jovial which makes her suitable for her career. Additionally, she also has an accessories brand Pop & Suki which is thriving so well. Her two younger sisters are also models which have played a part in her success.
When she was 19 years she started being a lingerie model for Marks and Spencer. She has also appeared on various covers of Vogue which has helped her grow her popularity. She is currently in a relationship with Robert Pattinson.
---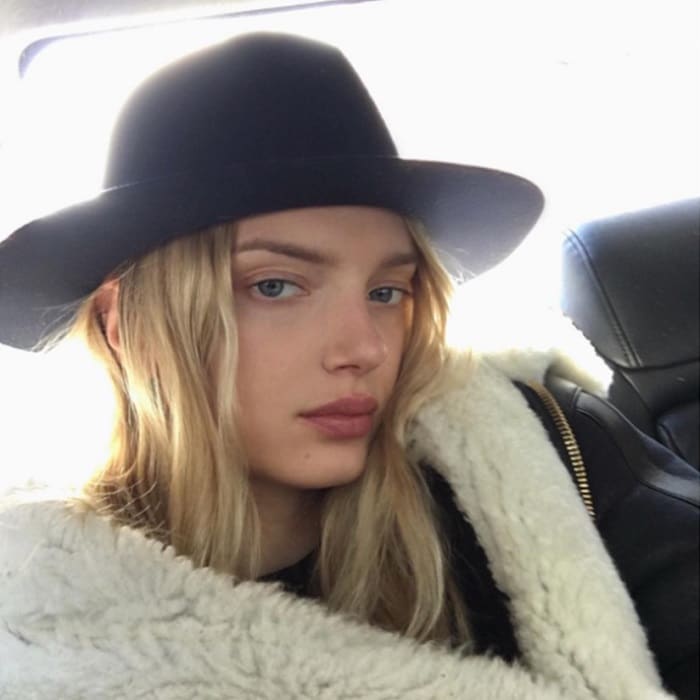 Lily Donaldson is one of the most stunning Britain Instagram models. Back in 2003, she was scouted by Select Model Management when she was just 16 years. This opened the doors to her modeling career.
Over time, she took part in cat walking for designers such as Chanel, Louis Vultton, Jill Sander, and much more. She has landed in various big campaigns for reputable fashion houses. Up to now, she has appeared on 28 international vogue covers in different regions.
Lily is also well known for being a Victoria's Secrets lingerie model and the face of Gucci and Burberry. She shares epic images on her Instagram page which shows her outgoing personality.
---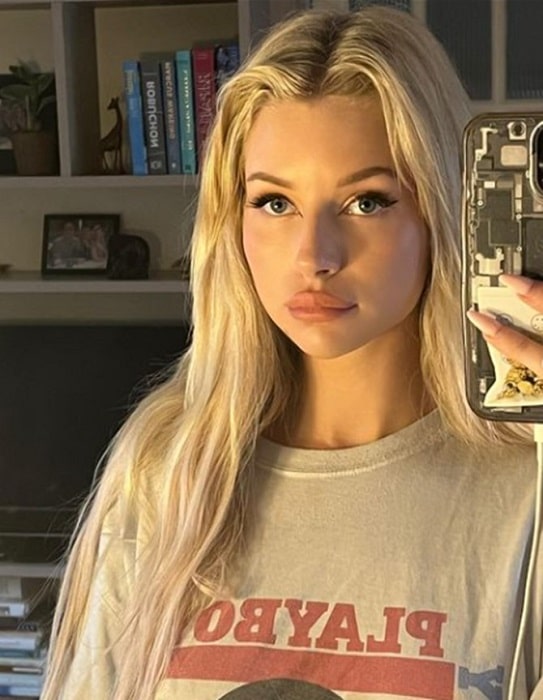 Charlotte Moss is a 25-year-old Britain fashion model. She is the half-sister to the famous model known as Kate Moss. Her exposure and modeling career started in 2011 when she appeared on the pages of American Vogue.
Three years later she signed up with Storm Management. She proceeded to be featured in Teen Vogue and Dazed magazine. In 2016, she managed to appear on the first Vogue cover.
Even at a tender age, she was making some major strides. On her Instagram page, she often showcases beautiful pictures while wearing lingerie and promoting some brands.
---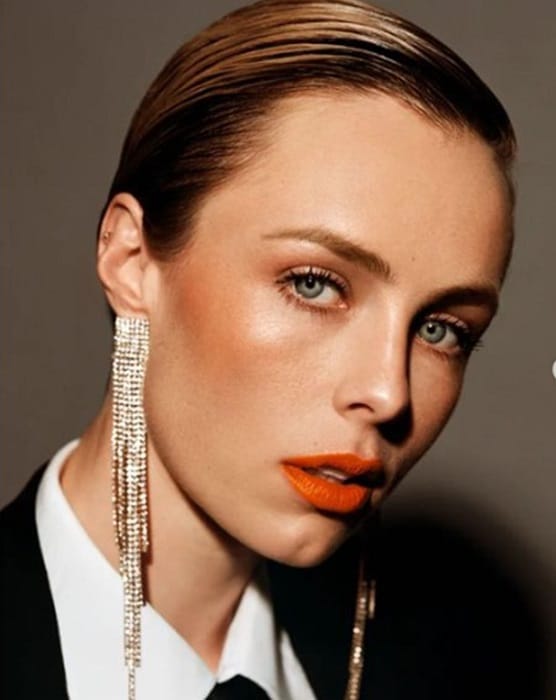 Edith Blanche Campbell is currently 32 years old and has risen to the ranks as a Britain supermodel. She started her modeling career in 2016 when she appeared as a cover model in the Vogue magazine.
She has been a model for Chanel, Burberry, and Hermes. Edith is now represented by Viva Model Management. Over time, she has appeared in various advertising campaigns and prestigious fashion houses.
In 2013, she was named the "Model of the Year" in the British Fashion Awards. She is such a vibe who always gives her best in all she does.
---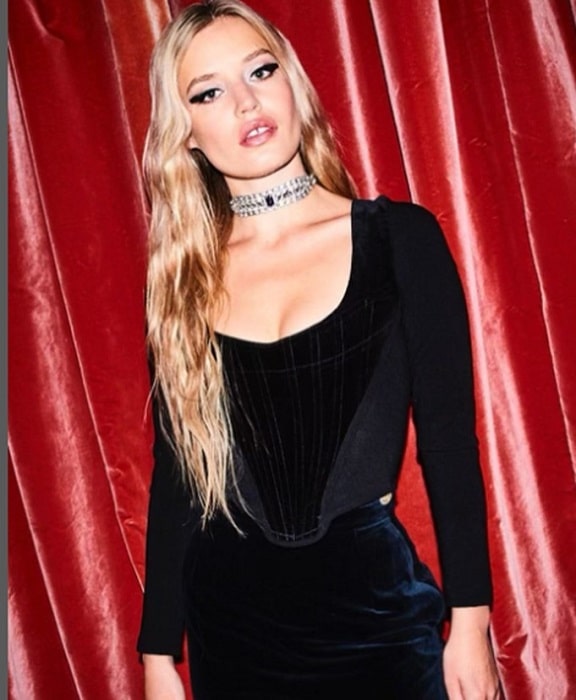 Georgia MayJagger is another successful Britain Instagram fashion model. Her gap teeth smile is one in a million, and you wouldn't miss noticing her while in a crowd. Her mother was also a former supermodel which played a part in how she turned out.
She started her modeling career in 2008 after signing with independent models. At the moment, she is signed up with TESS Model management where she is doing some great work. She has cat walked for many fashion designers to date. In 2009, she was recognized as the "Model of the year" at the fashion awards by the British Fashion Council.
Apart from modeling, she has also appeared in various high-profile advertisements and has been the face of influential brands. She is currently 31 years and living her dream. Her Instagram page has beautiful pictures of her in designer clothes, showcasing her lifestyle, and living her life while promoting some brands.
---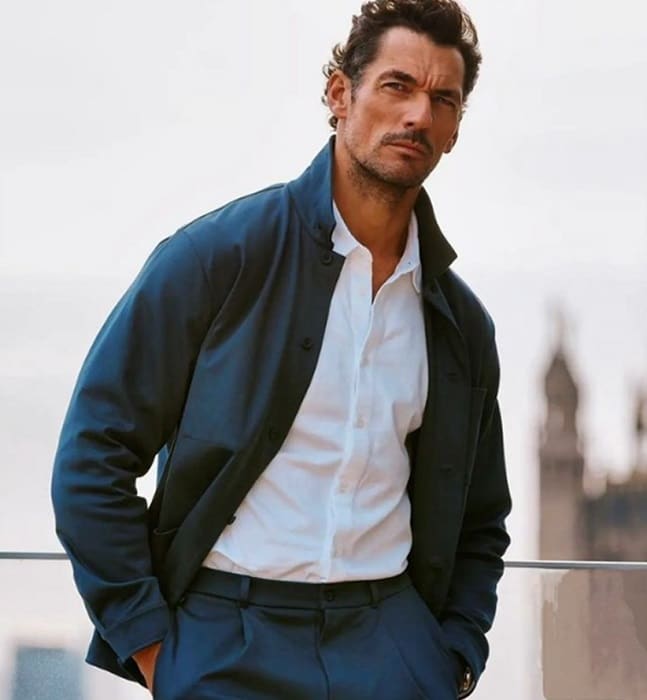 David James Gaddy is a 42-year-old male fashion model. His modeling career started when he won the televised model search competition. With time, he was the lead male model for Italian designer, "Dolce & Gabbana".
This provided opportunities for him to appear in various advertising campaigns and fashion shows. His muscular build made many fashion designers change their perception of designer clothes. His fame rose and led to him being called for different awards, photo shoots, interviews, and much more.
Not only is he a model but also a writer. He currently has two children with Stephanie Mendoros. His Instagram page has some amazing fashionista pictures and different brand promotions. He is surely a supermodel to look up to.
---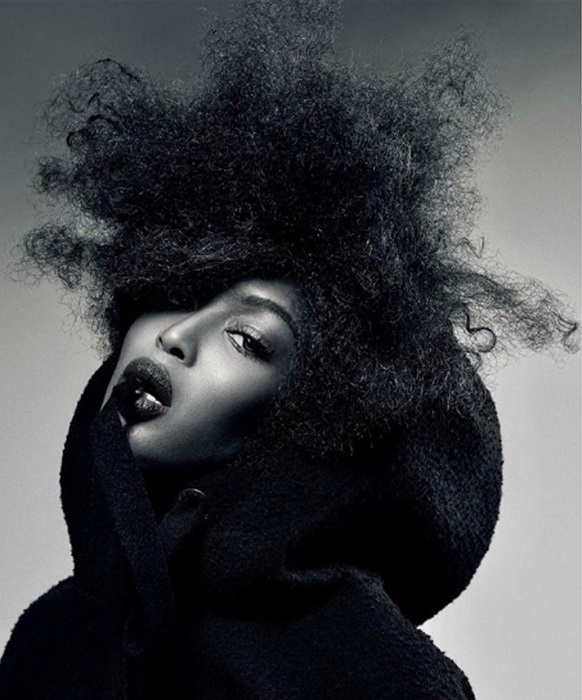 Dr. Naomi Campbell who is currently 52 years old is a fashion model, singer, actress, and businesswoman. Just like most successful Britain Instagram models, she started her career when 15 years old and has established herself over time.
She is one of the most recognized fashion models in the world. She has cat walked for various designers and went for photo shoots for various high-profile brands. Naomi Campbell was actually among the most on-demand models in the world.
Over time, she has released over 25 fragrances for women in her perfume venture. She loves doing charity and giving back to the less fortunate. Her Instagram page has beautiful pictures of her while she is on the runaway and also of her personal life.
---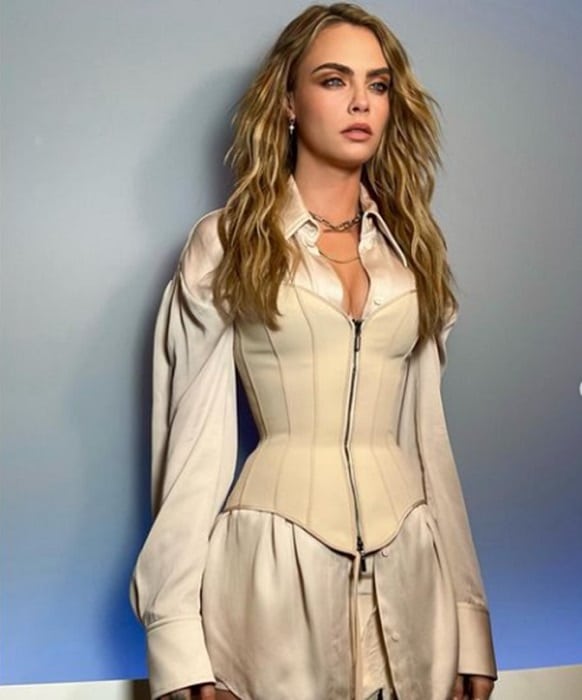 Cara Delevingne is a 30-year-old Britain Instagram model and actress. She started her career back in 2009 when she was still young. She first started by signing with Storm Management then later won "Model of the Year" at the British Fashion Awards.
When she started modeling, she went through two seasons of casting before landing her first runway show. Her first catwalk show was in 2011 which lead to many doors opening on her side.
She also loves animals, is outgoing, and doesn't fear speaking her mind. She is surely a model that you will love to follow. Furthermore, she takes beautiful pictures that depict her personality.
---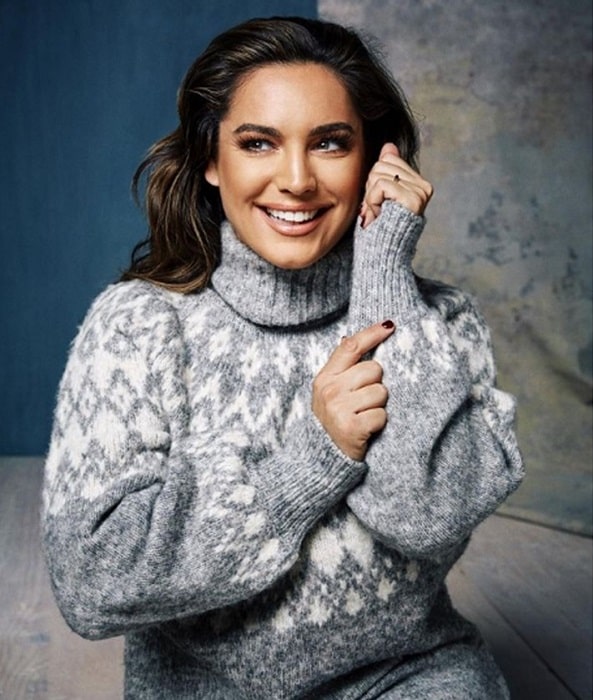 Kelly brook is another remarkable model in Britain. She is an English model, actress, and media personality. She is well known for her high-profile modeling work. Furthermore, she started her modeling career through some advertising campaigns.
In addition to modeling and advertising, she has been part of various British television shows. Her modeling career began when she was just 16 years old after she won a beauty competition.
Over time, she has been able to represent various big brands which made her popularity continue to grow. Her Instagram page features some classy images of her lifestyle, day-to-day activities, and various brand promotions. She is a supermodel to look up to.
---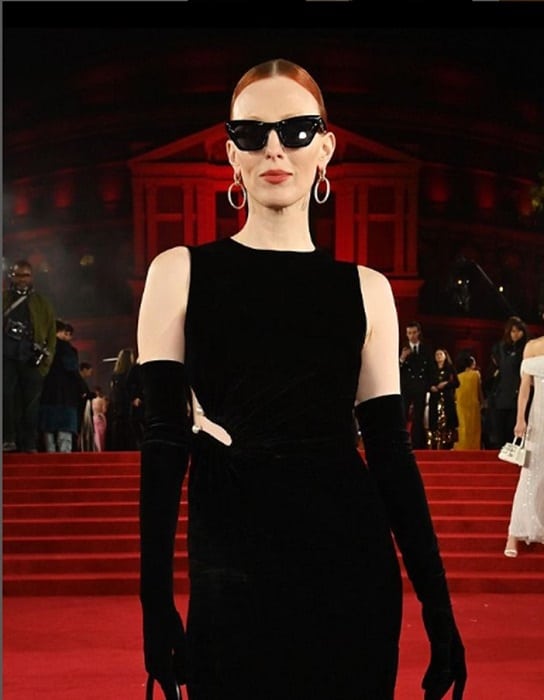 Karen Elson is another remarkable Britain Instagram model. She is currently 43 years old. Apart from modeling, she is also a singer and songwriter. Just like most ideal models, she was discovered when she was 16 years old. When she was 18 years old she became the cover model for Italian vogue.
Apart from that she has worked with some of the most high-profile fashion designers like Ellen Von Unwerth. She has been featured on 30 magazine covers which is a huge achievement.
She has two children with her former husband Jack White. Additionally, she is courageous and always stands out for what she believes in. You will get some inspiration from this classy Britain supermodel.
---
Get Inspiration From The Most Professional Britain Instagram Models
Modeling requires practice and getting inspiration from the right people. If you are often confident behind the camera, then you are assured that you can be the perfect model.
Your passion should be your main driver. These outstanding models will help provide a medium for you to perfect your art and even try out opportunities that seemed hard. Take your modeling career to the next level with the right inspiration.