How many France Instagram models do you know? Well, they are some of the most beautiful models in the world. Do you want to know why?
If you have ever wanted to be a supermodel, these France Instagram models will motivate you to follow that dream.
Being a model requires you to have enough confidence even in the face of certain resistance. Therefore, whether you want to pursue another career or do modeling part-time, you can still do it.
We have highlighted the most popular France Instagram models that you should follow. You will be amazed by their beauty.
---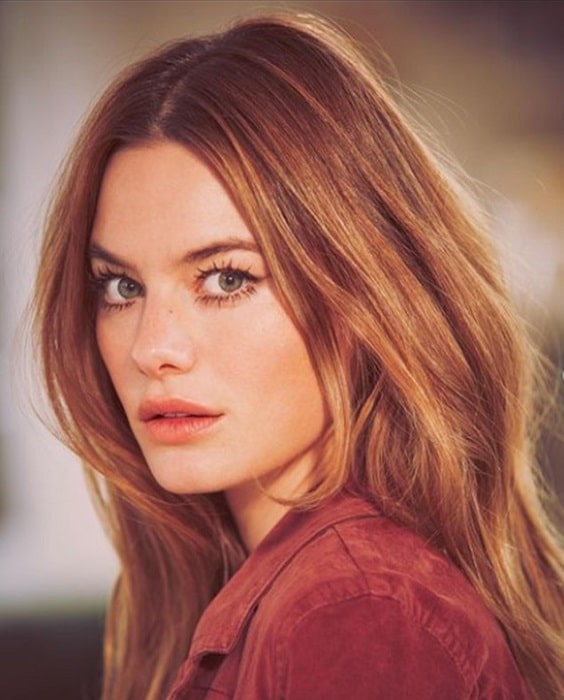 Camille Rowe, 33 years old,  is one of the most outstanding French Instagram models and actresses. Her mother was also a model which might have impacted her choice of career.
Camille was first spotted in 2008 which resulted in her being the face of the Chloe brand. Over time, she started appearing in other high-profile magazines such as Vogue Paris. In 2016, she appeared on the cover of Playboy.
Apart from that, she has also modeled for famous brands. She was also privileged to walk for the Victoria's Secrets Fashion Show. The exposure made her popularity rise over time. Her charisma and jovial nature will motivate you to be an outstanding model like her.
---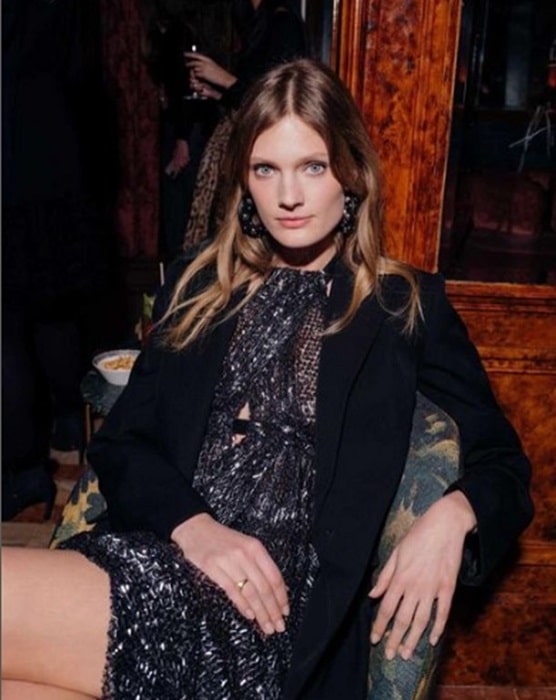 Constance Jablonski is another fashionable French Instagram model to look out for. She is currently 32 years old and started her modeling career in 2006 after she entered the French Elite Model Look Contest which opened doors for her.
Luckily, in 2010, she became the face of Estée Lauder. Over time, she has walked on numerous runways and even showcased popular designer clothes. Just like Camille, Constance was also privileged to walk in Victoria's Secret's Fashion Show.
Apart from that, she has appeared in advertising campaigns for high-profile brands and on Vogue magazine covers of different regions. She is married to Matthias Dandois and has one child together.  She often posts pictures of her life, lifestyle, day-to-day activities, and family. Constance can be the perfect role model for you!
---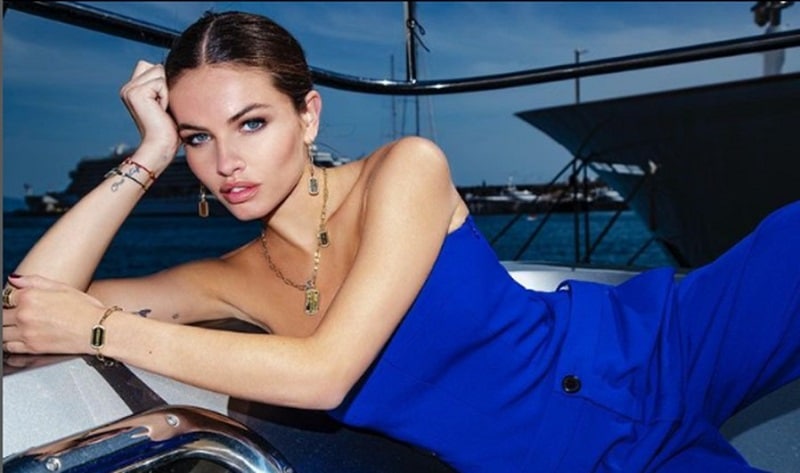 Thylane is one of the most popular France Instagram models with over 6.5 Million followers. She started her modeling career when she was 4 years old and in 2007 got the title of "Most  Beautiful Girl in the World".
She has modeled for various reputable brands and fashion designers. In 2018, she accomplished her aspirations by launching her clothing brand. At the moment, she is 21 years old which shows how much she has climbed the modeling ladder at a tender age.
Thylane has been the cover model for various magazines and also a brand ambassador for L'Oréal Paris. Even if she is considered among the shortest models she still strives well in her career.
On her page, she shares images of her lifestyle, day-to-day activities, and brand promotions. Her sense of style will amaze you!
---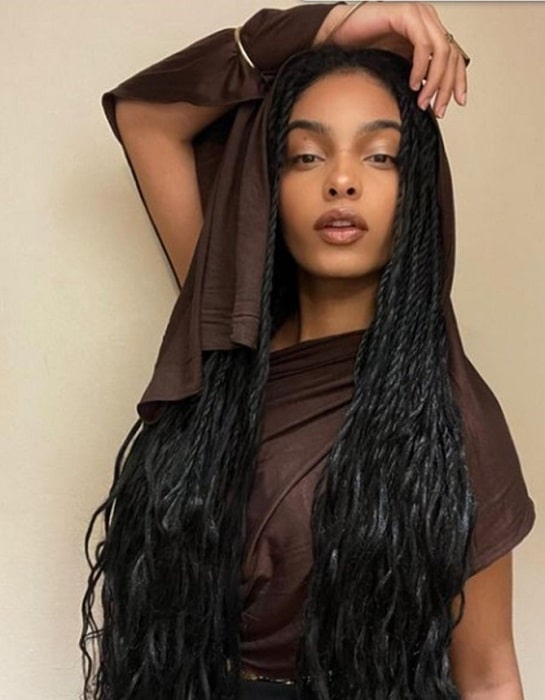 Sharon Alexie is a famous French model, artist, and activist. She has modeled for high-profile brands such as Calvin Klein and continues signing contracts with popular brands.
Sharon started her artistic career when just 17 years which she combined so well with modeling. Her painting speaks for her! She is an activist and always loves fighting for what is right.
She is an outgoing sensational beauty that always strives to achieve what she wants. Furthermore, she shares different brand products on her page and also some epic pictures while wearing designer clothes. Her courage is one of a kind! Her beauty will surely please you.
---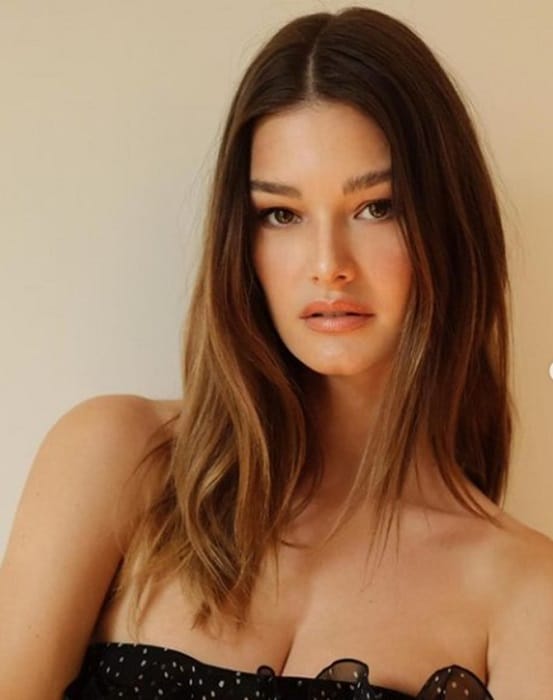 Ophelie Gullermand is a remarkable France Instagram model. She is known for promoting high-profile brands and taking part in various advertisement campaigns.
She has such an outgoing personality that makes her a favorite among many. Not only that, but she shares some remarkable pictures on her Instagram page that make her one of the best fashion models in France.
You will love her charisma and amazing attitude. Her beauty surpasses many!
---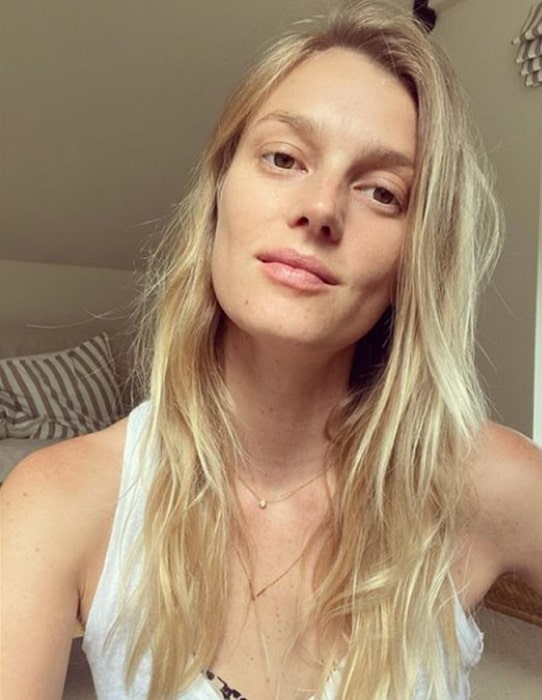 Sigrid Agren is another sensational French Instagram model who rose to fame during the Elite Model Look in 2006. This was when she was still a teenager and went to the finals in Paris. Luckily, she won and this led to her moving to the finals in Shanghai.
Unfortunately, she didn't go back to modeling first till 2008 when she signed with the New York Model Management. She later walked for many fashion brands and took part in various fashion weeks.
In 2009, she even became the face of Prada. Apart from that, she has appeared on various magazine covers. Sigrid has a unique charisma that makes her bond well with people.
---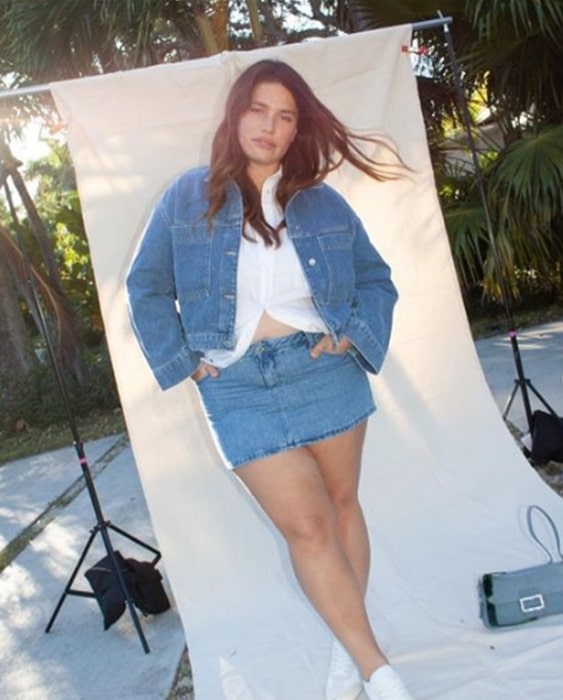 Far from the popular opinion of how models should look, Clementine broke the odds. She runs her editorial platform known as Bonjour Clem and is the CEO of the "All Women Project". The project deals with empowering women and building their self-esteem.
Her career started when she signed a modeling contract which made her featured in Vogue and other popular magazines. She typically knows what following her dreams and believing in herself means. In addition, she loves promoting positivity in women.
Her Instagram page features pictures of her lifestyle, life, and day-to-day activities. You will note her confidence in how she poses for her photos. She has great charisma and a vibe!
---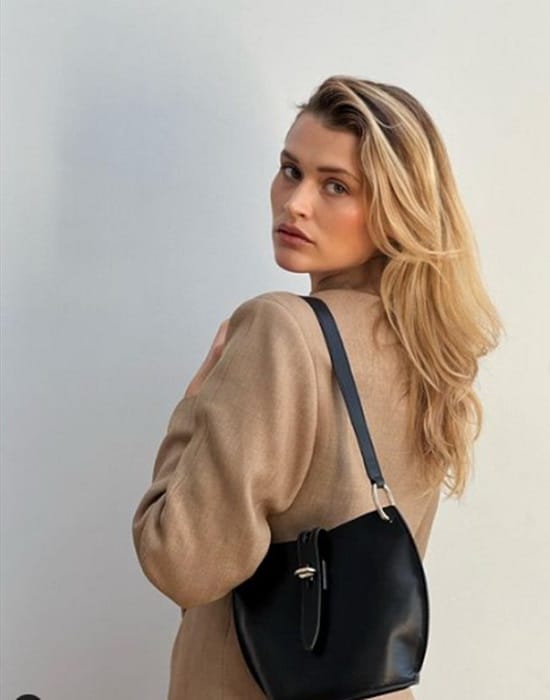 Chloe Lecareux is another beautiful France Instagram model. Not only is she a model, but also an influencer and entrepreneur. She started modeling when she was 16 years old. Since then, she has been featured in different magazines such as Vogue, L'Officiel, Elle, and much more.
Not only that, but she has also collaborated with some luxury brands like Prada, Dior, etc. Chloe has taken part in various fashion events and is well-known for her feminine style. She often uses her publicity to advocate for gender equality and other rights.
Her simplicity and beautiful pictures can act as a major motivation for people who aspire to be models. She wears many designer clothes that blend well with her figure.
---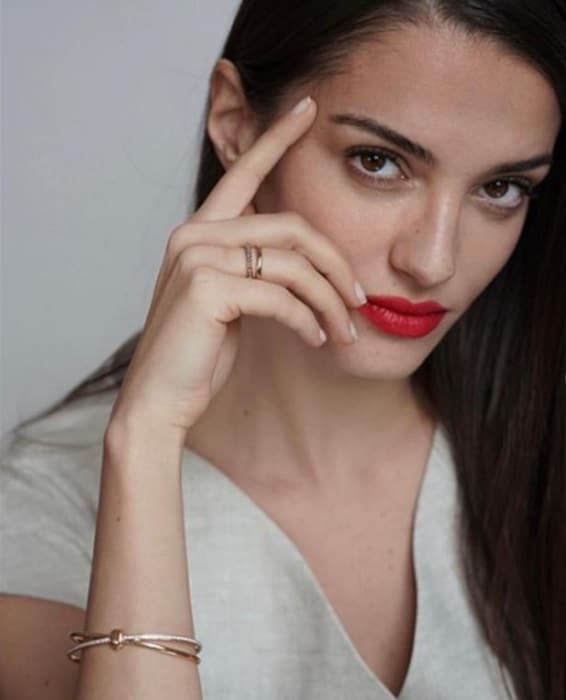 Gabrielle Caunesil is among the most popular France Instagram models. Not only is she a model but also a fashion influencer and fashion designer. She is the founder of "La Semaine Paris" which is a French brand that sells female clothing and swimsuits.
She works with high-profile fashion brands that have helped her rise to the ranks. Just like Chloe, she has a remarkable feminine style. She loves to wear bright colors or metallic fabrics.
Her dress also affirms her boldness. She is currently married to Riccardo Pozzolli. They are blessed with a son. She is courageous and doesn't fear speaking about the least spoken-about things. You can get the best inspiration from Gabrielle.
---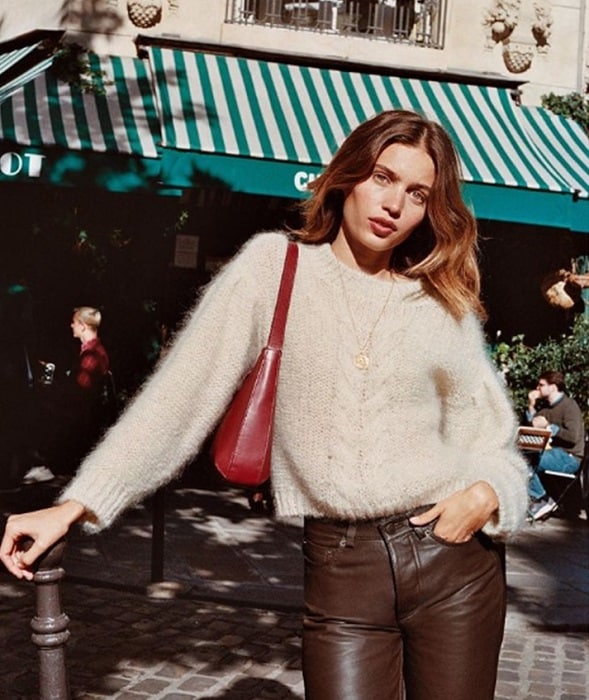 Jeanne Damas is currently 30 years and has made great strides as a designer, creative director, and model. She is also the founder of the successful fashion label "Rouje".
When she was just a teenager she started her blog on Tumbler which she used to document her lifestyle. This made her be approached by some brands to be their ambassador.
For example, in 2015, Gucci chose her to be their brand ambassador. As a model, she has appeared on various covers of high-profile magazines. She has a great attitude toward trying out new things and emerging victorious.
---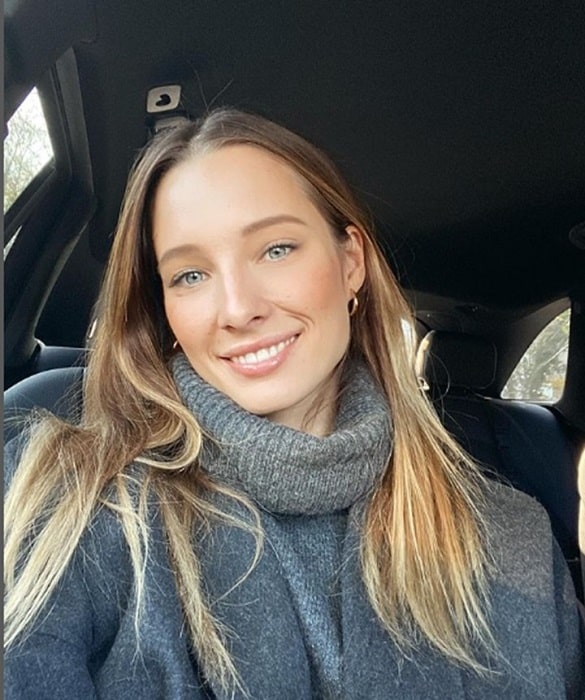 Another beautiful France Instagram model is Ilona Smet. Apart from modeling, she is also an actress and has been featured in some famous films. She is currently 27 years old and striving to achieve all her dreams.
Ilona has a slim curvy body that makes her so admirable. She also loves shopping, painting,  cooking, and dancing. Due to her family background, it was obvious that she would join the creative world.
She is outgoing and often posts beautiful pictures on her Instagram page. The perfect destination to get inspiration. She is currently dating Kamran Ahmed.
---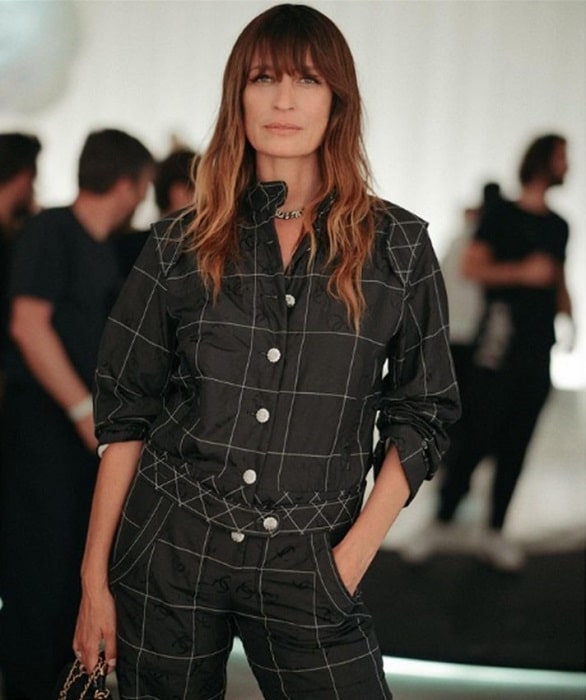 Caroline de Maigret is another popular French international model and music producer. She was spotted back in 2003 by a modeling agency. Three years later, while still modeling, she created her music label.
She has appeared on various international magazine covers and participated in high-profile fashion shows. Currently, she is the advertising face of various cosmetic brands like Garnier. She has also ever been the face of Prada and Lancôme.
She has also been a brand ambassador for Channel. Her career life was full of exposure that made her prosper in her career. She currently has a son with Yarol Poupand.
---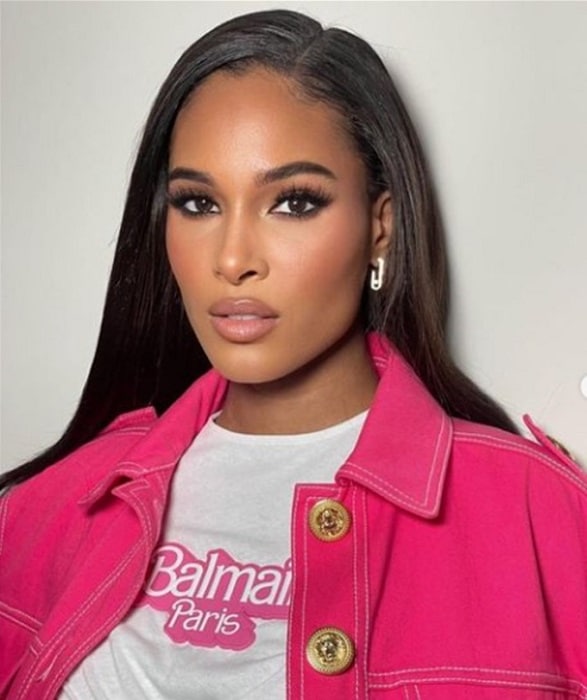 Cindy Bruna is another exceptional French Instagram model who is currently 28 years old. She was noticed by a modeling agency when she was just 16 years. Through that, the agent suggested that they go to Paris for a photo shoot.
At first, Cindy wasn't sure since she had a different career passion of being an accountant. However, she opted for modeling and learned the basics. After being good at it, she got her first modeling job and worked for certain brands such as Calvin Klein.
With time, she also got to be on the cover of Vogue Italia and took part in various high-profile advertising campaigns. Her Instagram page has some epic pictures that will leave you mesmerized. She is such a beauty that is determined to meet all her goals.
---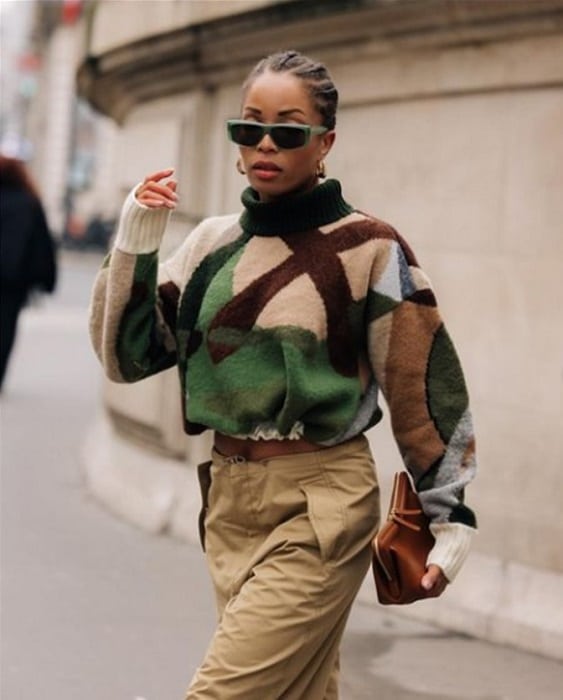 Ellie Delphine is another sensational French stylist and model. She has a strong sense of fashion and loves to wear colored fabrics. Therefore, if you enjoy matching up colors, she is the perfect role model for you.
She mixes and matches prints, textures, and bold colors. Even after moving to Paris she never lost her sense of style. She always blends her clothing with amazing accessories that make her popular among many fashionistas.
Her sense of style has made her collaborate with major brands like Gucci, Dior, and much more. Her Instagram page is the perfect place to get the best inspiration for mixing up clothes. You will love her sense of style.
---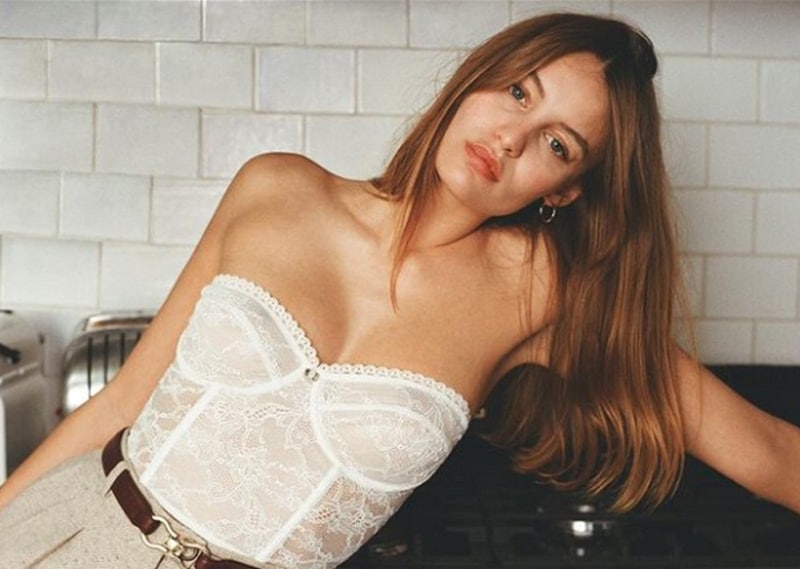 Lena Simonne is one of the most popular French supermodels. She is currently 25 years and has managed to model for various brands. In addition, she has also been featured on the cover of high-profile magazines.
She began to have an interest in photography through inspiration from her father. Her passion for photography made her pursue it before dropping out after a while. Her modeling career began when she was scouted for and got a contract with New Wave Management.
She keeps most of the info about her life and relationship private. On her page, she mainly shares her day-to-day life, lifestyle, and special events in her life. She has a beautiful personality that you will love.
---
Jumpstart Your Modeling Career Using These France Instagram Models Inspiration
If you have always wanted to enter the modeling industry but didn't know how to do it, you can get inspiration from these top models. They are all ideal, promising, and inspirational.
If you are a fashion designer or stylist, you can also get inspiration from these amazing models. Modeling is an exciting profession that takes creativity to another level. Therefore, what are you waiting for?