Want to make money with your content? Learn about sites like OnlyFans and similar options. Discover how to earn and unleash your creativity.
OnlyFans is a well-known subscription-based platform that enables content creators to monetize their work by selling photos and videos to their fans, fostering a direct connection, and providing exclusive content. However, recent announcements about potential restrictions on explicit adult content led many creators to explore alternative platforms. This is particularly relevant to those who specialize in more explicit content. Although OnlyFans has suspended its explicit content ban, creators are still considering other options in case the policy changes again.
The popularity of independent content creation as a significant source of income for adult workers has spurred the emergence of numerous alternative platforms. Many creators sought alternatives when OnlyFans initially hinted at banning explicit adult content. Despite OnlyFans' subsequent reversal, the quest for alternative platforms continues.
Creators have found a variety of options that cater to their diverse needs. Some alternatives cater to non-adult content creators, while others welcome explicit content creators. These platforms allow creators to diversify their income sources and connect with their fan base.
While OnlyFans remains a significant player in the adult content-hosting industry, its wavering policies have prompted many to seek alternatives. As the adult content creation industry evolves, these alternative platforms offer creators the flexibility and freedom to build their careers, ensuring they can continue to share their work with their dedicated fans.

Fansly is a platform similar to OnlyFans, known for hosting adult content and offering creators an open space for a wide range of content as long as it's legal and owned by the creator. Creators can generate income through subscriptions, media sales, custom content requests, tips, and referrals. Fansly takes a 20% commission on creators' earnings.
Fansly became prominent when OnlyFans announced potential restrictions on adult content, prompting a surge of creators to migrate to Fansly. The platform is favored by viewers seeking high-quality adult entertainment, leading to a growing subscriber base.
Creators on Fansly can earn money through subscriptions, locked media sales, custom content requests, tips, and referrals. The referral program allows creators to earn a 1% commission on customer purchases over 90 days and a 5% commission on referred models for a year, with a reduced rate of 1.5% after the first year.
Fansly's commission rate is fixed at 20%, regardless of earnings. While the average earnings for adult content creators on Fansly range from $400 to $1,500 per month, there's no upper limit to potential earnings. The platform is considered one of the best alternatives to OnlyFans for adult content creators due to its lack of content restrictions and commitment to hosting adult content.
Pros of Fansly include the absence of content restrictions, an easy-to-use interface, a fixed commission rate, and reliable customer support. However, it faces high competition, and creators cannot sell physical goods on the platform.
---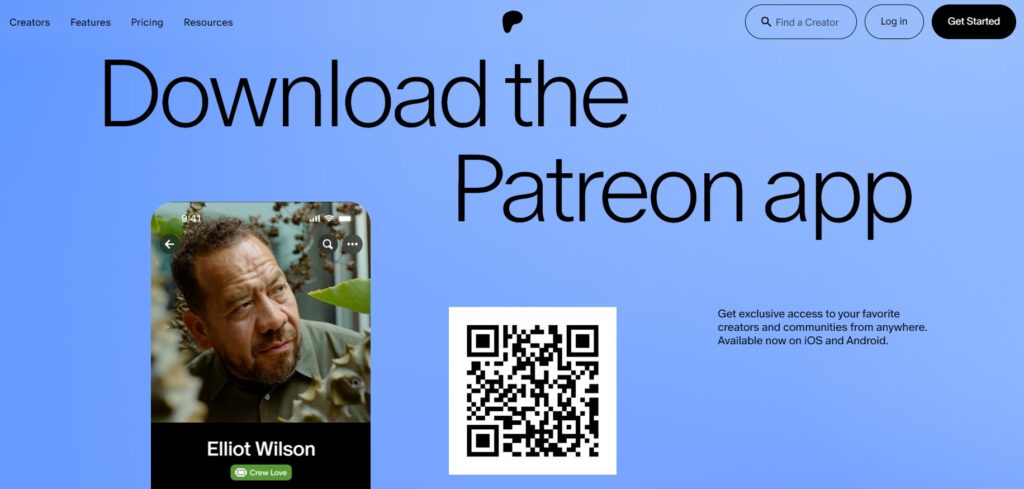 Patreon is a well-established membership platform founded in 2013, offering a unique way for content creators to earn income. While it predates OnlyFans, it shares similarities with the subscription-based model. Patreon caters to a diverse range of creators, from YouTubers to artists, musicians, and more, allowing them to offer exclusive content accessible through paid subscriptions.
Creators build their fan base on platforms like YouTube or social media before transitioning to Patreon to provide exclusive content and protect against demonetization on other platforms. Patreon operates on a subscription-based model, where creators set a recurring monthly fee for access to exclusive content.
Earnings on Patreon depend on a creator's popularity and subscription pricing, with some creators making hundreds to thousands of dollars per month. Patreon allows nudity but not explicit adult content, making it more suitable for non-explicit content creators. However, it is easier to promote on social media compared to OnlyFans.
In terms of revenue plans, Patreon offers Lite (5% commission), Pro (8% commission), and Premium (12% commission) with various additional features.
Pros of Patreon include offering creators a regular income, different plans to choose from, communication and analytics tools, and no upfront cost. However, it faces high competition and lacks built-in promotion or marketing tools.
Patreon allows creators to generate income through subscriptions, donations, custom content, and referral programs. It is a suitable alternative to OnlyFans, especially for those who want to create exclusive content without explicit adult themes.
---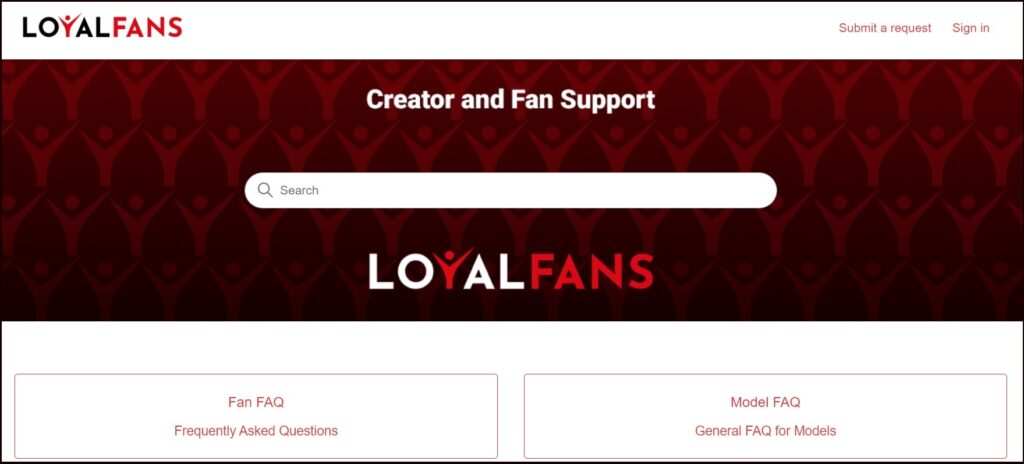 LoyalFans is an emerging alternative to OnlyFans that has gained recognition in the adult content industry. It is a social media platform where creators can share unique, explicit, and private content while generating an extra income stream. LoyalFans is established in the adult-themed social media niche, and its primary focus is adult content. The site operates internationally, similar to OnlyFans, with USD as its main currency.
Creators can post exclusive content on their profiles, which can only be accessed by users who subscribe to their accounts. Creators set their chosen subscription fee, and subscribers have unlimited access to the creator's photos and videos as long as they remain subscribed. Creators can also offer tips, messaging, and some custom features.
LoyalFans offers findability features that make it easier for creators to be discovered by users on the platform. Creators can use keywords in their profiles to improve their visibility through the search tool. The platform allows creators to add widgets to their profiles, sharing personal information like favorite movies and TV shows to make them more relatable to users.
LoyalFans charges a 20% commission on all earnings, including subscriptions, messages, tips, and video store sales. Payouts are made twice a month when creators reach the minimum payout amount of $50.
Creators primarily earn money from subscriptions, with additional income from tips and video sales. Subscription fees on LoyalFans typically range from $8 to $15 per month, although some creators may charge higher amounts. Building a following is crucial, and LoyalFans assists in this aspect by improving profile discoverability. Creators must also promote themselves on social media to attract subscribers.
---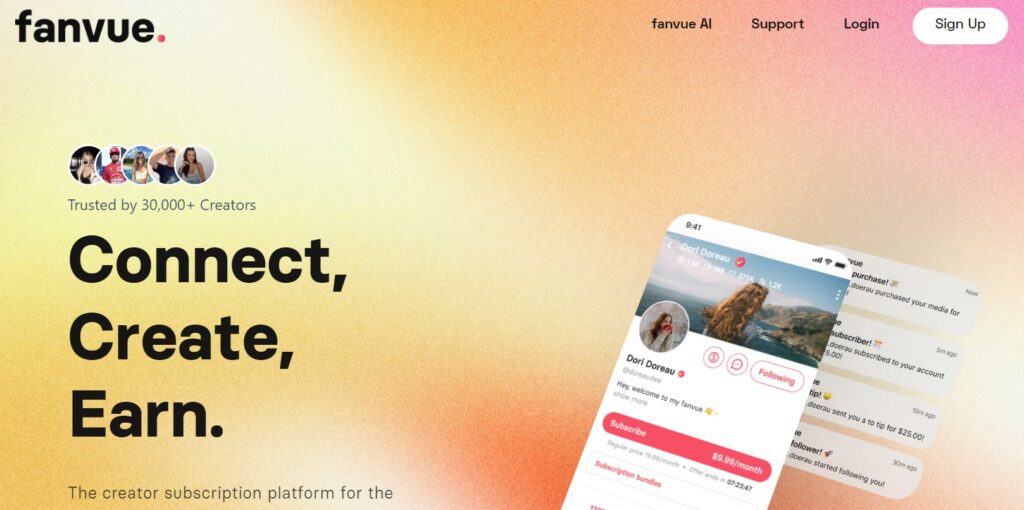 Fanvue is a UK-based content creator platform that positions itself as a versatile alternative to OnlyFans. It is open to creators from various niches, including gaming, writing, cooking, sports, and adult content. Fanvue differentiates itself with a strong commitment to allowing all forms of content and ensures it will never ban adult content.
Creators on Fanvue can build a subscriber base and post content hidden behind a paywall. Subscribers have access to the creator's content, and the creator sets the subscription fee. The platform emphasizes user experience for creators and fans, making content discovery and profile management seamless.
Fanvue's revenue comes from taking a cut of the subscription fees charged by creators. The standard commission is 20%, meaning that for every $5 charged to a fan, creators receive $4, and $1 goes to Fanvue. The platform offers instant payouts, subject to the user's bank processing times.
Creators' earnings on Fanvue depend on their subscriber base and subscription fees. Promotion on social media is essential to attract subscribers. Fanvue's instant payment feature ensures fast access to earnings with minimal waiting periods.
Fanvue positions itself as a better version of OnlyFans, focusing on adult content creators and improved features. It charges a standard 20% commission, similar to OnlyFans, but sets itself apart with more advanced features, enhanced discoverability, deeper insights, and upcoming support for minting and selling NFTs. Instant support through an online chat feature further distinguishes Fanvue.
---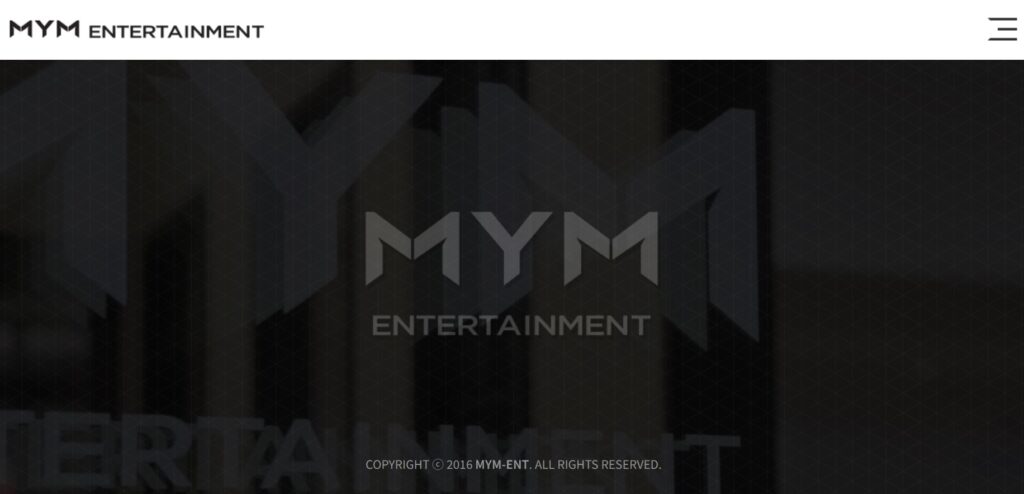 MYM, or Meet Your Model, is a premium social media platform similar to OnlyFans, allowing creators to share exclusive content through paid subscriptions. It caters to a wide range of creators, from fitness and cooking enthusiasts to mainstream models, but it currently permits adult content as well. MYM stands out with features like personalized user content requests and the ability to send media to subscribers and former subscribers. Notably, the platform focuses on mainstream and non-adult content
MYM generates revenue by taking a percentage of creators' earnings, with a 25% commission for subscriptions and 20% for private media but a lower 10% for tips. Additionally, there is an extra 7% fee for bank charges, affecting earnings.
Creators on MYM can earn income through subscription fees, tips, private media sales, custom content requests, and push media messages. The earnings potential depends on factors like the creator's following, activity on the platform, and subscription fees.
MYM is quite similar to OnlyFans but has unique features like Push content. However, it charges a higher standard fee of 25% compared to OnlyFans' 20%. MYM is an attractive platform for creators looking to connect personally with their fans and monetize their content.
---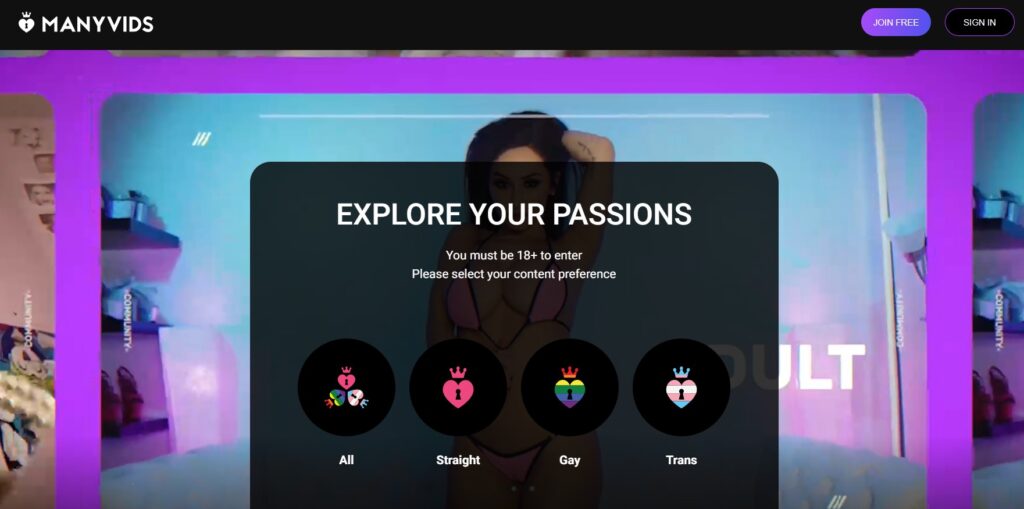 ManyVids is an online platform that offers content creators the opportunity to earn money from their content, catering to both adult and safe-for-work creators. Creators set up profiles on the website and upload photos and videos, which users can access by subscribing to their VIP FanClub for a monthly fee. ManyVids emphasizes one-time video purchases, allowing users to buy videos for individual fees.
The platform generates revenue by taking a percentage of creators' earnings. For VIP FanClub subscriptions, ManyVids charges a 20% fee, while custom video sales and memberships have a 40% commission fee. Most other content sales are subject to a 20% commission.
ManyVids offers various ways for creators to earn money, including VIP FanClub subscriptions, video sales, memberships, custom video requests, tips, messages, video calls, fundraisers, custom content creation, and contests. The potential earnings depend on the creator's following and the pricing of their content.
ManyVids has become a noteworthy alternative to OnlyFans, especially for adult content creators. It provides numerous revenue streams, including video sales, custom content requests, live shows, and the sale of physical merchandise through a storefront. However, its commission rates are relatively high for video content compared to other platforms.
---
xFans by Adent.io is a script that enables you to create your own fan club marketplace, similar to OnlyFans, ManyVids, and other platforms. It is a white-label and highly customizable solution that allows you to set up your own adult content website where creators can monetize their content. With a one-time purchase, you get a lifetime software license for your site, API documentation, source code, installation service, support, product upgrades for six months, a free domain, and hosting at a 50% discount.
The platform offers a range of features, including mobile responsiveness, model subscriptions, live streaming, eCommerce capabilities, user wallet tools, analytics, affiliate marketing options, and content reporting.
xFans does not charge commissions or ongoing fees; you retain the earnings generated on your site. The potential earnings using xFans are substantial and depend on factors like your marketing efforts, niche selection, and your ability to attract creators with a strong fan base.
Creators on your site can make money through subscriptions, premium content sales, live shows, tips, eCommerce sales, and more. xFans allows you to build your own platform for content creators, and you have control over the commission fees. By focusing on a niche and effectively managing your site, you can attract creators and viewers, potentially earning thousands of dollars. The one-time fee for the script allows you to keep the revenue generated on your platform.
---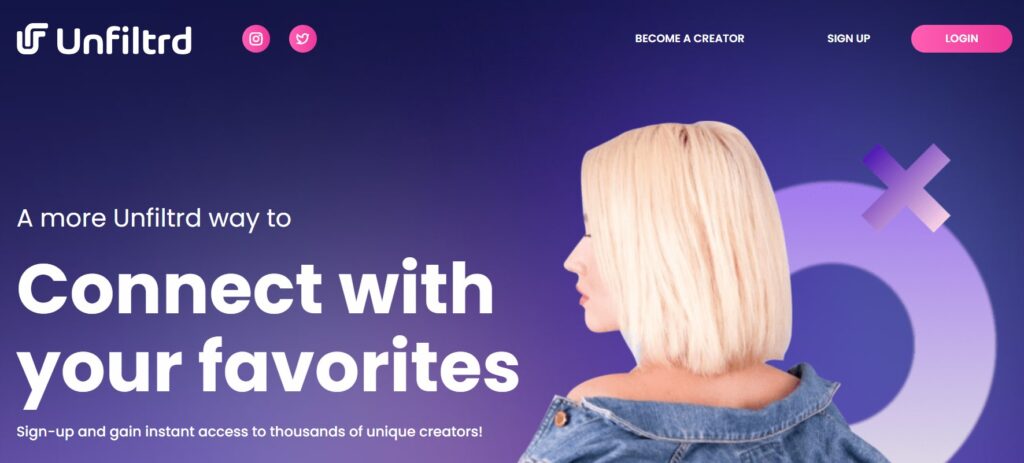 Unfiltrd is a content creation platform that combines the best features of OnlyFans with a user-friendly interface reminiscent of Twitter. While its core function is similar to OnlyFans, where creators set up profiles and hide content behind a paywall, Unfiltrd offers an enhanced experience for both creators and users, along with a variety of additional features to boost earnings.
Unfiltrd features a layout that is more intuitive and user-friendly than OnlyFans, making it easy for creators to manage their profiles and for users to navigate the site. Unfiltrd also addresses one of the main criticisms of OnlyFans by offering improved discoverability features. The platform has a dedicated "Discover" tab and a "Trending" tab to showcase popular content and upcoming events.
Unfiltrd introduces several unique features, including ticketed events that allow creators to host and promote live shows in advance. Users can purchase tickets for these events, guaranteeing income for creators. Additionally, Unfiltrd offers "Shorties," short 30-second clips for creators to showcase their content, pay-per-minute voice, and video chats, as well as auctions for digital and physical items.
In terms of revenue, Unfiltrd takes a 15% cut of your earnings, which is lower than the 20% industry standard. This means creators retain more of their income. The potential earnings on Unfiltrd depend on your ability to attract subscribers, set subscription prices, and promote your content effectively.
Unfiltrd compares favorably to OnlyFans, offering a better user interface, more features, and a lower fee structure. While OnlyFans has greater brand recognition, Unfiltrd's enhanced features and reduced commission fees make it an attractive choice for both new and established content creators.
---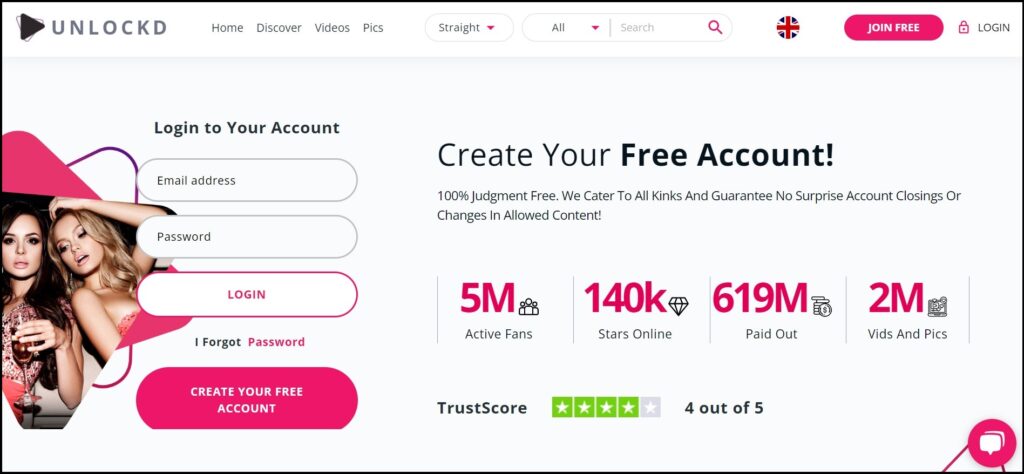 Unlockd is a relatively new player in the content subscription industry, established in 2020, and competes with platforms like OnlyFans and JustForFans. It offers content creators the opportunity to monetize their content, especially adult content, with a strong emphasis on providing a streamlined and user-friendly experience.
Unlockd's payment structure is designed to be more favorable for creators, charging a 15% fee on earnings, which is lower than industry-standard rates. In terms of earnings potential, creators can make a substantial income on Unlockd, with top sellers earning up to $15,000 per month, provided they consistently post quality content and build a solid subscriber base.
Creators on Unlockd can decide what content they want to hide behind a paywall and what they offer for free. As long as the content is legal and they own the copyright, it can be hosted on the platform. The minimum payout threshold on Unlockd is $100, which is higher than some other platforms, meaning creators may need to wait longer to access their earnings.
Unlockd offers features similar to OnlyFans, allowing creators to share photos, videos, and live streams. However, Unlockd distinguishes itself with a cleaner and more user-friendly interface and a commitment to addressing creator issues within 24 hours. They also guarantee weekly payments, reducing waiting times for creators to access their funds.
---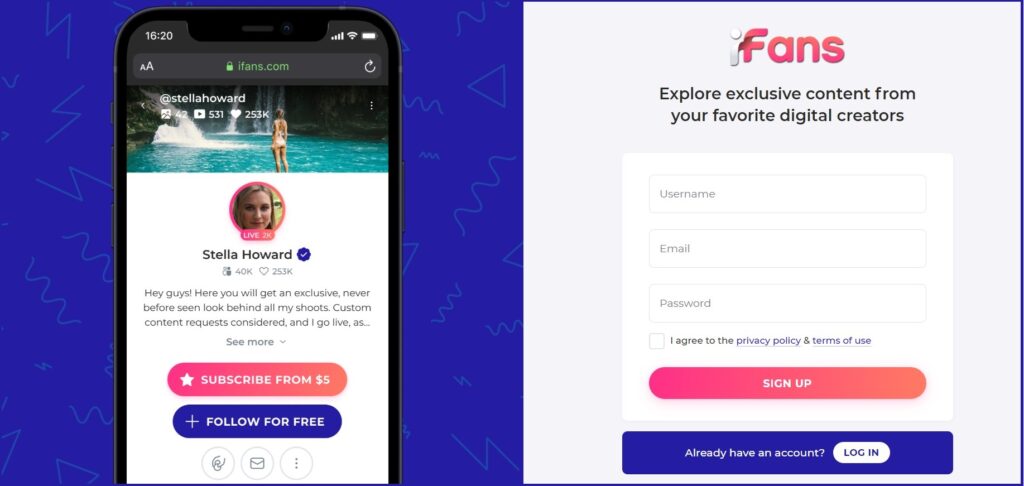 iFans is a content creation platform that operates similarly to competitors like OnlyFans but distinguishes itself by offering more opportunities for creators to earn money through referrals. It allows creators to monetize their content, primarily adult content and features a user interface similar to OnlyFans.
iFans operates on a subscription-based model. Creators sign up, post photos and videos, and lock their content behind a paywall. Subscribers can access this content by paying a monthly fee, which the creators set. While the core subscription model is familiar, iFans enhances the user experience by making it easier to tag other creators in posts or private messages. When these creators are tagged, and subscribers follow the tag to subscribe to their content, the referring creator earns a portion of the subscription fees.
iFans also offers features such as live streaming, which can be directed at subscribers, the public, or a curated list of fans. Creators can charge for access to previous livestreams and offer digital gifts as part of their content monetization strategy.
iFans generates revenue by charging creators a commission on their earnings. For regular subscribers, the platform takes a 20% cut, which is a standard fee among content creator platforms. The commission percentage may vary depending on how a user was referred. If a new user comes from a public stream on the iFans platform, they might be charged a different rate. The referral system allows creators to earn additional revenue when they refer subscribers to other creators, receiving 40% of the subscription fees for the entire duration of that subscriber's subscription.
In terms of appearance and functionality, iFans is quite similar to OnlyFans. The main differences are in the extra features it offers, such as live streaming and digital gifts, and its deep referral system that enhances discoverability and earnings through referrals. If you are skilled at building a network of creators, iFans has the potential for higher income through lifetime referral revenue in addition to your subscriber earnings.
---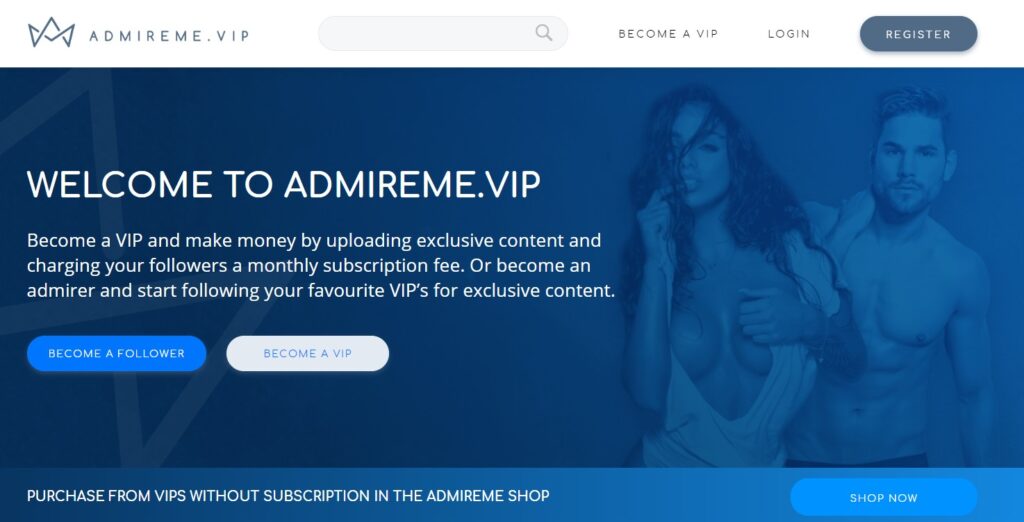 AdmireMe.VIP is an adult-oriented social platform based in the UK that allows content creators to monetize their photos and videos. It operates on a subscription-based model, with creators offering exclusive content to users in exchange for a monthly fee. Users can search for creators using keywords and browse profiles by category.
Creators can also charge for individual clips, private messages and accept tips. The platform allows creators to organize their content into albums and showcase a short video on their profile instead of a static image.
AdmireMe.VIP generates revenue by charging a 20% commission on subscription fees, allowing creators to retain 80% of their earnings. Payments are made every Monday for earnings from approximately two weeks prior. Creators can automatically receive payments over £100 but for amounts between £20 (the minimum cash-out amount) and £99.99, a £3 admin fee is charged.
The platform provides an alternative to OnlyFans for creators looking to sell adult content, and its discoverability features make it easier for creators to attract an audience.
---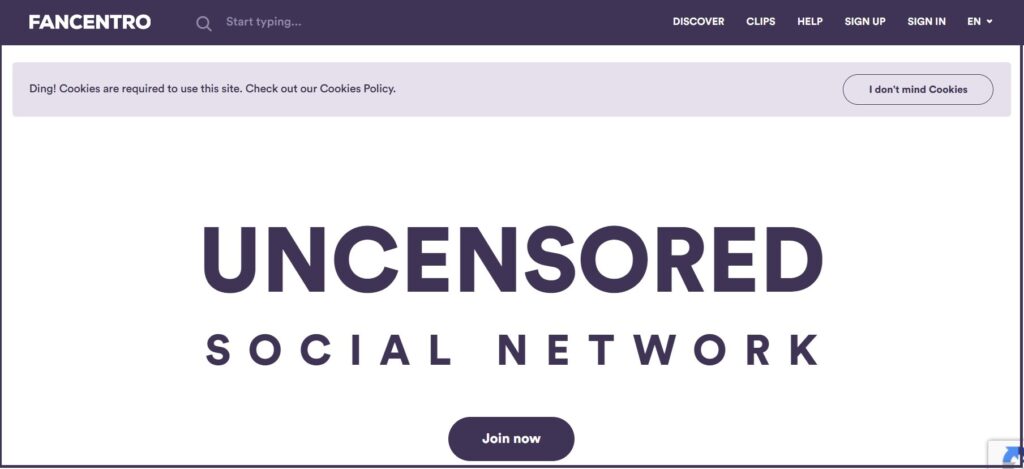 FanCentro is a subscription-based content platform founded in 2017 that caters to content creators, including adult performers, models, and influencers. Creators can build their profiles on the platform, share photos and videos, and monetize their content through monthly subscriptions. FanCentro allows for multiple subscription tiers and additional bonuses, enabling creators to offer various packages or individual items. The platform also offers flexible discount options to entice new subscribers.
Creators can diversify their income on FanCentro by selling individual clips, charging users on a pay-per-message basis, and accepting tips from their audience. FanCentro generates revenue by taking a 20% commission on payments, which aligns with industry standards similar to OnlyFans.
The earnings on FanCentro depend on the subscription levels set by creators, with typical monthly subscription fees ranging between $10 and $20 for private content. Additional content, such as private Snapchat or messaging, can be priced at an extra $5 to $10 per month. Creators receive their earnings weekly, with varying minimum payout amounts starting at $50, depending on the chosen payment method. Creators must wait until their third week on the platform before receiving payments.
Compared to OnlyFans, FanCentro offers more flexibility in subscription tiers and provides better discoverability for new profiles. Both platforms charge a 20% commission on earnings. FanCentro can be a suitable alternative, especially for creators seeking to monetize hardcore or intimate content, given the evolving content policies on OnlyFans.
In addition, FanCentro offers a convenient migration service for creators, allowing them to transfer their content from OnlyFans to FanCentro, and they can earn 100% of their fan payments until a specified date.
---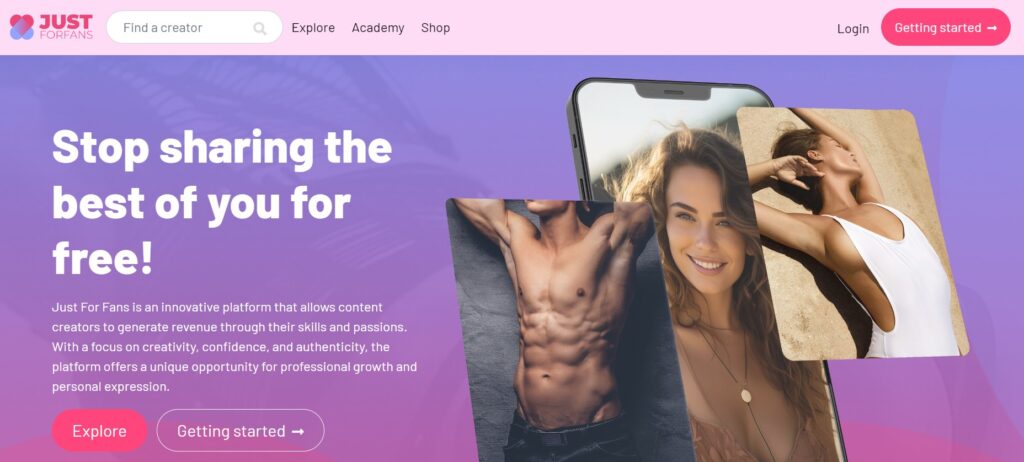 JustForFans (JFF) is a subscription-based content platform allowing creators to monetize their work, including adult content. It was founded by Dominic Ford, a well-known figure in the gay porn industry, which has led to JFF having a primarily LGBTQ+ audience, although it is open to creators of all genders and orientations.
JFF functions similarly to OnlyFans, with the main difference being its emphasis on adult content. While OnlyFans has a broader mix of content creators, JFF focuses more on adult content creators.
Creators on JFF can offer multiple subscription tiers, and they can also sell individual clips and custom content. The platform allows for tips, but it offers weekly payouts, which differ from OnlyFans' daily payout option. JFF creators keep 70% of their earnings, while OnlyFans offers an 80% share to creators.
JFF's minimum payout threshold is $50, which is higher than OnlyFans' $20 threshold. However, reaching the minimum payout can be relatively easy if creators price their content appropriately.
JFF distinguishes itself from OnlyFans by allowing followers and subscribers to purchase individual clips, sell customized items, and offer text messaging to their fans. These features are not currently available on OnlyFans. On the other hand, OnlyFans offers live streaming, which JFF does not provide.
While OnlyFans is larger and more established, JFF can be a valuable alternative for content creators who want to tap into their niche audience and prefer to offer specific content types.
---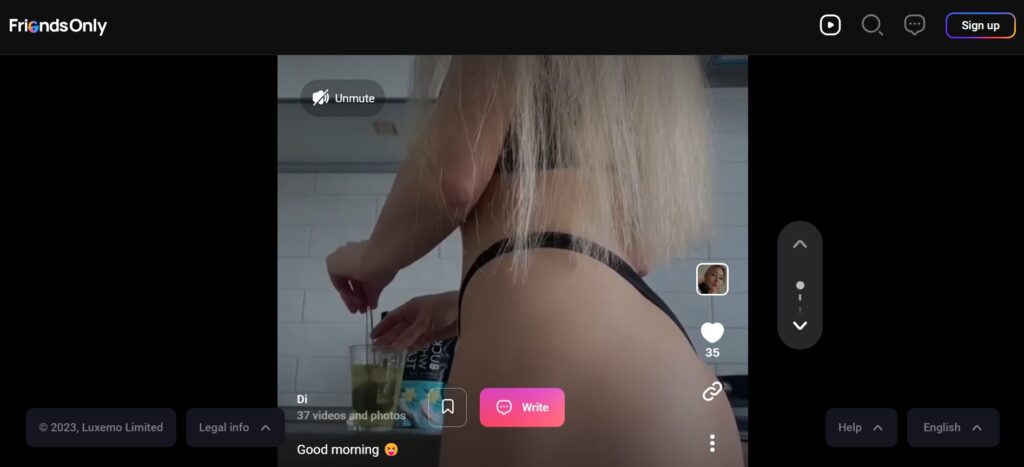 FriendsOnly is a unique content platform differentiating itself from traditional fan subscription services and mainstream social networks. It caters to content creators across various genres, including adult and non-adult content, providing a space for them to build a successful career.
The platform's proprietary algorithm enhances content discoverability by tailoring recommendations to users' interests, ensuring creators can connect with an engaged audience without competition between adult and non-adult content.
Creators on FriendsOnly have various monetization options, such as offering content behind paywalls, one-time video access, live streaming, paid messages, and fan tips. The platform also boasts a referral program that rewards users for inviting others to join, offering a percentage of referred users' earnings and bonuses for bringing active creators to the platform.
Successful creators can even earn prizes like iPhones, premium cars, and luxury vacations. Compared to OnlyFans, FriendsOnly prioritizes discoverability, offers in-depth statistics, and assigns personal managers to assist creators, making it an appealing alternative for content creators looking to diversify their revenue streams.
---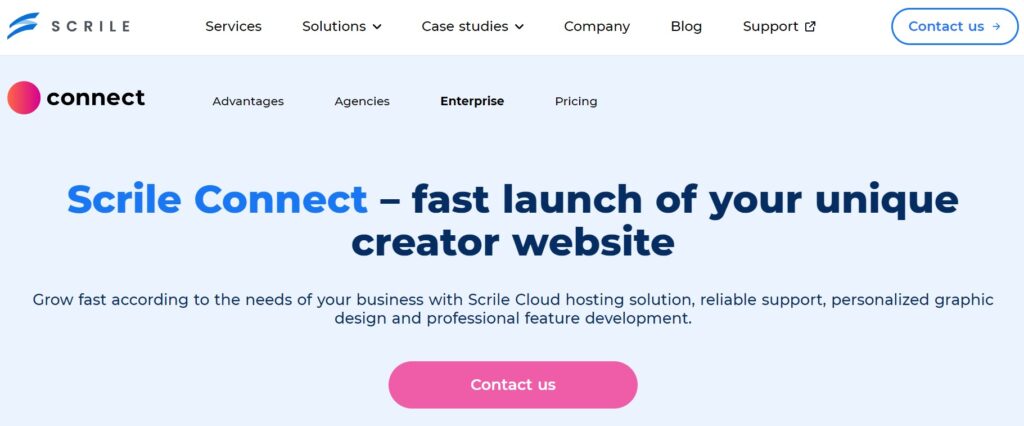 Scrile Connect is a unique alternative to traditional fan subscription platforms like OnlyFans, allowing creators to build their custom content platform. Whether you are an individual content creator seeking a personalized site or an entrepreneur looking to create your own content-sharing platform, Scrile Connect provides the tools and support to bring your vision to life. When you sign up, you work with a Personal Manager to design and develop your platform, tailoring its appearance and features to your preferences.
The revenue model of Scrile Connect differs significantly from platforms like OnlyFans. While it charges a monthly fee for website build and maintenance, creators keep 100% of their earnings. As your subscriber base and revenue grow, your costs remain fixed, resulting in higher profitability.
The platform offers various monetization options, including subscriptions, tips, individual clip sales, live streaming with ticketed private shows, and pay-per-minute phone calls, providing creators with multiple avenues to maximize their income.
Scrile Connect is a cost-effective solution for established creators with substantial fan bases who are looking to take more control over their content and earnings. By eliminating commission fees and offering customization options, Scrile Connect empowers creators to build a platform tailored to their unique needs.
---
Conclusion
Subscription-based content platforms like OnlyFans and their alternatives have transformed how creators earn income and engage with their audience. These platforms accommodate various content types, from adult content to various niches, allowing creators to monetize their work effectively. They offer financial flexibility by sharing a significant portion of earnings with creators. While OnlyFans is one of the most well-known platforms, alternatives like Fansly, JustForFans, and ManyVids have entered the market, providing additional options for content creators to tailor their presence.
Using these platforms comes with a responsibility to manage privacy, respect copyright, and adhere to content policies. Creators must also understand their tax obligations and take necessary precautions. In an era marked by the rise of independent content creation, subscription-based platforms offer a promising avenue for creators to showcase their talents, connect with their audience, and generate income. Whether you are a newcomer seeking to launch your career or an established artist diversifying your revenue streams, these platforms offer exciting opportunities in online content creation.